Sometimes it's necessary to transfer files from your computer to Android and vice versa. Most of my technically unsavvy friends use a USB cable or Bluetooth for this purpose. But the wire method is pretty cumbersome and uncomfortable, and the Bluetooth transfer rate leaves much to be desired.
We have a WiFi network almost everywhere, so let's consider sharing files wirelessly between your computer and phone. Here is a list of the Best File Transfer Apps from Android to Windows PC:
Send Anywhere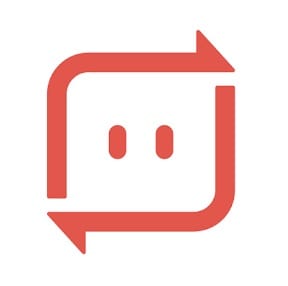 Send Anywhere is a tool for backing up any type of file on your device so that it can be downloaded from other devices.
With Send Anywhere, you can back up any type of files, from photos and videos to other applications installed on your Android. Just select them and they'll be moved to the cloud in a few seconds.
Once the selected files are uploaded to the cloud, you can share them in different ways: the two easiest with the QR code created by the app, or with a special download code that you can send.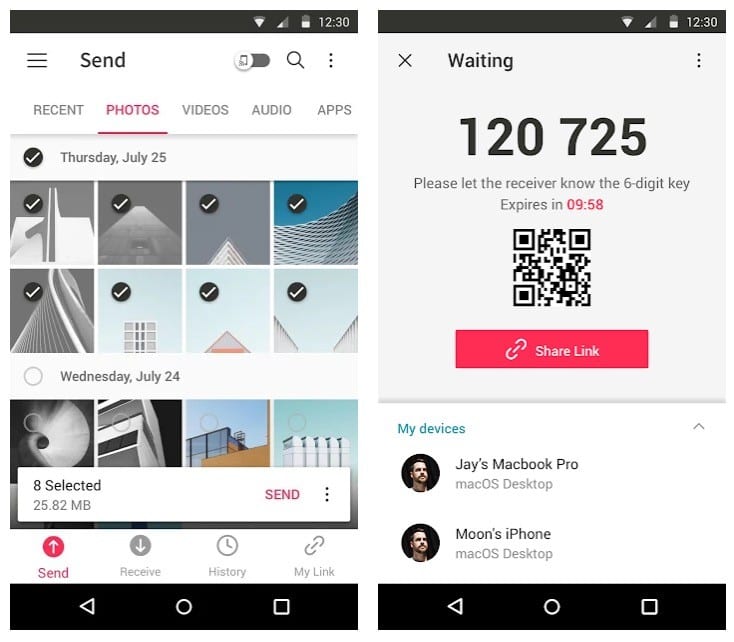 The best part of sending files using these codes (One Time Key) is that once the codes are used, they will no longer be valid. This means that only the person to whom you send the code can download the files.
Send Anywhere is a practical file backup application that offers a universal way to send these files to other people.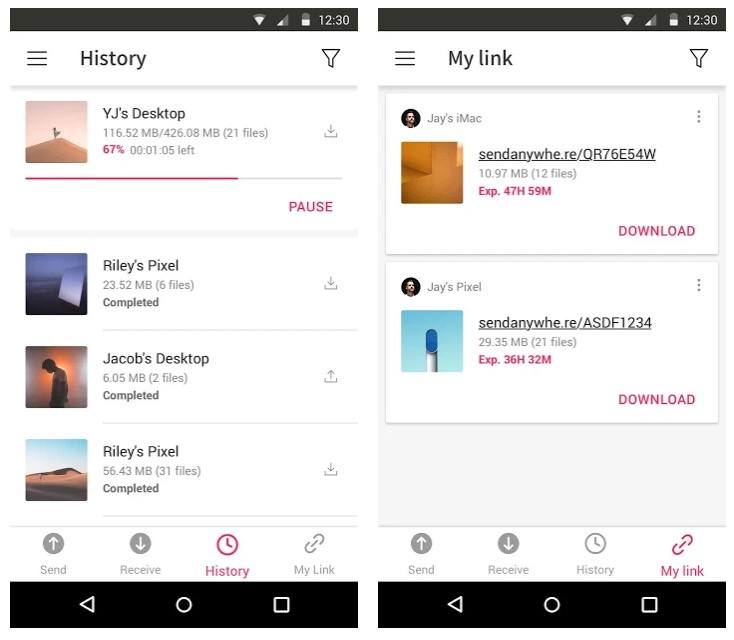 Downloads: 10000000 +
Customers rating: 

(4.8 / 5)

You may also like: 10 Best file compressor apps for Android
SuperBeam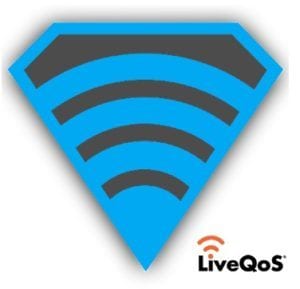 SuperBeam allows you to quickly share any files with another device via Wi-Fi Direct Share. Simply scan a QR code or bring your smartphones together (NFC) so that the gadgets can quickly create a unique Wi-Fi network for direct file sharing.
In addition to the basic file sharing feature, the most interesting feature of the SuperBeam WiFi Direct Share app is that it allows you to send files even to a device where the app is not installed. To do this, the user of another device only needs to go to the application site.
The interface of the program is very simple, it actually doesn't exist. When you start the program, the camera immediately opens to scan the unique QR code, which you must read if you are receiving files.
You can use SuperBeam WiFi Direct Share to share a lot of different files: images, ringtones, videos, compressed files, APK files and so on. Just select the file you want to share and the application will do everything for you.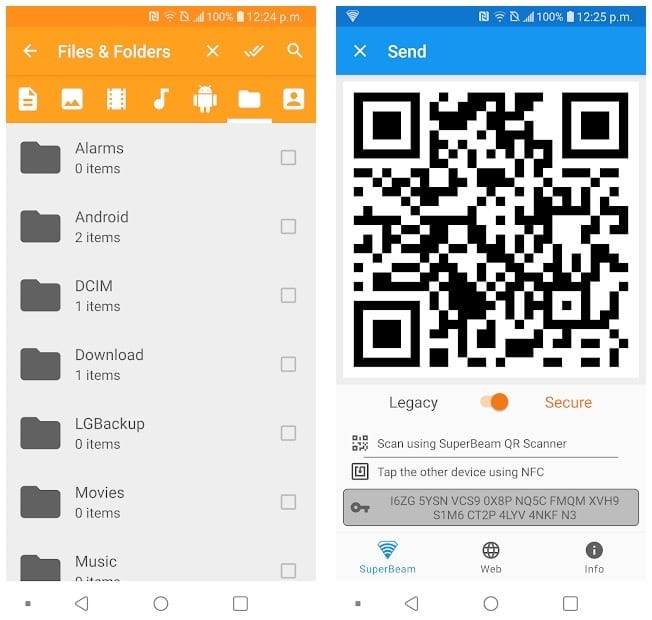 To send files, you use the standard "Share" function, which works with any smartphone or tablet. For example, you select several photos and videos from the gallery at once, then press "Share" and select "SuperBeam" from the list of programs.
Even large video files can be transferred in just a few seconds. During the transfer, you can see the number of files transferred and the transfer speed.
Features of  SuperBeam for Android:
Easy to use;
Connection via QR code or NFC scan;
No need to connect to one Wi-Fi network;
Photos and videos are transferred in seconds;
Works with the standard "Share" feature from any application;
Super easy sharing with your computer using the SuperBeam app for PC (compatible with Windows, Linux, and Mac).
SuperBeam is a versatile and very simple Android application that everyone should have. If you often share photos with your friends or family, install it and do it faster. The program is completely free!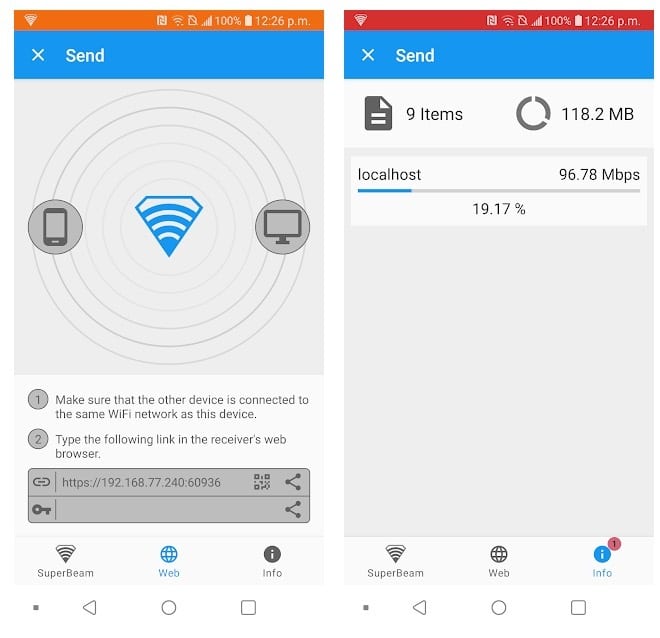 Downloads: 10000000 +
Customers rating: 

(4.3 / 5)

Share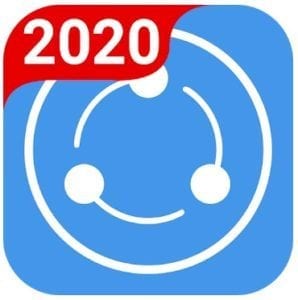 Share is a useful Android application that allows you to share files between two devices using a Wi-Fi network.
With it, you can almost instantly transfer all files without having to turn on Bluetooth or struggle with connecting the USB cord between different devices. All you need to do is connect all your devices via Wi-Fi and select the files to transfer.
In addition, the program remotely manages your computer. True, you can not play in a new-fashioned computer game, but to view files, listen to music, turn on the movie via your mobile device and even manage the presentation from a distance is very convenient.
Basic Benefits:
Easy to understand settings. When turned on, you will be given a short instruction, search for available devices, and other features that beginner users will need!
The interface and settings are very detailed, all designed in a minimalist style;
The program exchanges data very quickly. A file a few gigabytes will be transferred from your computer to your smartphone in a few minutes without the use of wires;
As mentioned before, it's possible to move data from a smartphone to a smartphone as well as to a Windows PC.
The idea and execution of the program are excellent, but on some computers, it runs unstable – sometimes you get kicked out of the application, sometimes it refuses to accept files from your smartphone. And remote control sometimes works slower than you would like.
In general, Share has turned out to be a great application that can easily replace the usual Bluetooth when exchanging data between different devices.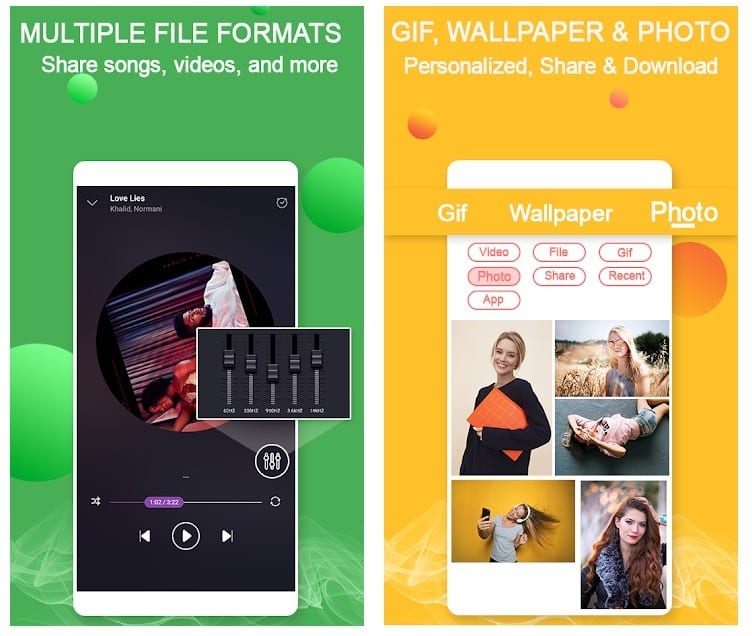 Downloads: 10000000 +
Customers rating: 

(4.1 / 5)

Zapya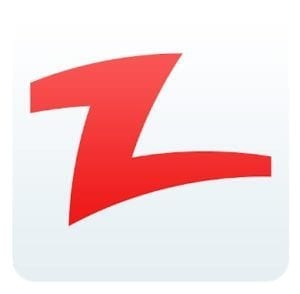 Zapya is a handy Android app that will be useful for sharing different files between different devices using a Wi-Fi network. The tool is cross-platform and allows sharing data between different devices and computers.
Zapya menu is divided into several tabs, each of which contains different types of files: apps, images, video, camera shots and so on. There is also a built-in file manager for finding files in the device memory.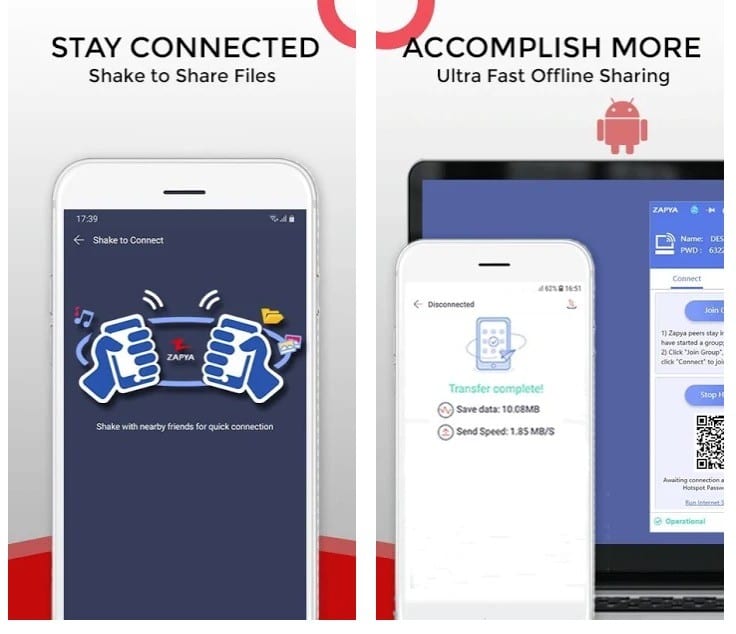 To start transferring data, you need to create a so-called "group" on one device, to which other devices can later connect. It is noteworthy that this can be done using both a shared Wi-Fi network and a direct connection between two devices. After that, all you need to do is to click on the desired file and press the "share" button.
All data will be transmitted in two-way order. Files are displayed in a special tab where text correspondence is supported.
In general, Zapya is an extremely simple and, importantly, stand-alone solution for data transfer. Only two devices and included Wi-Fi modules will be required for an exchange. The functionality of the program is similar to SHAREit, which among other things will allow you to remotely manage your computer.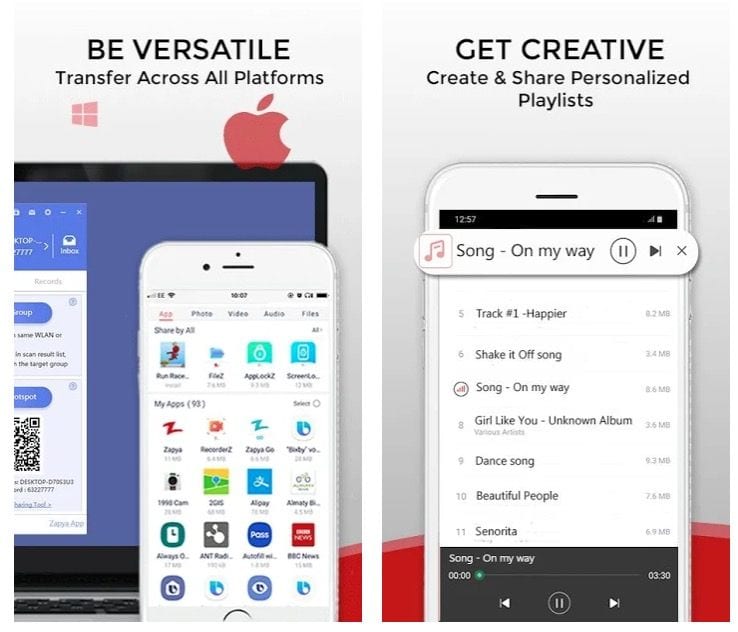 Downloads: 50000000 +
Customers rating: 

(4.6 / 5)

AirDroid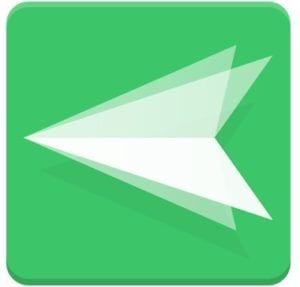 The AirDroid app allows you to control almost all the functions of your smartphone with a desktop browser. All you have to do is connect your smartphone and computer to the same Wi-Fi network and go to a special address in the desktop browser and enter your password or scan a QR code.
The desktop (browser) version of AirDroid has a very nice and stylish interface. You can use all kinds of widgets on your desktop.
The main features of the Air Droid:
Transfer files to and from your smartphone using standard functions (cut, copy, paste) or simple drag & drop;
View incoming messages and respond to them in a convenient form of the chat;
A complete list of contacts from your smartphone with editing capabilities;
Ability to view photos, as well as fast-import and export, including mass;
View all your music as well as the ability to listen to it on your computer, download or upload new music;
Easy management of the ringtones. You can listen to, download and assign ringtones, notifications, and alarms;
Manage your application list with the ability to delete and install programs from .apk files;
Quickly view video taken by the camera and from other sources;
View detailed information about your smartphone (number of contacts, messages, applications, and memory information).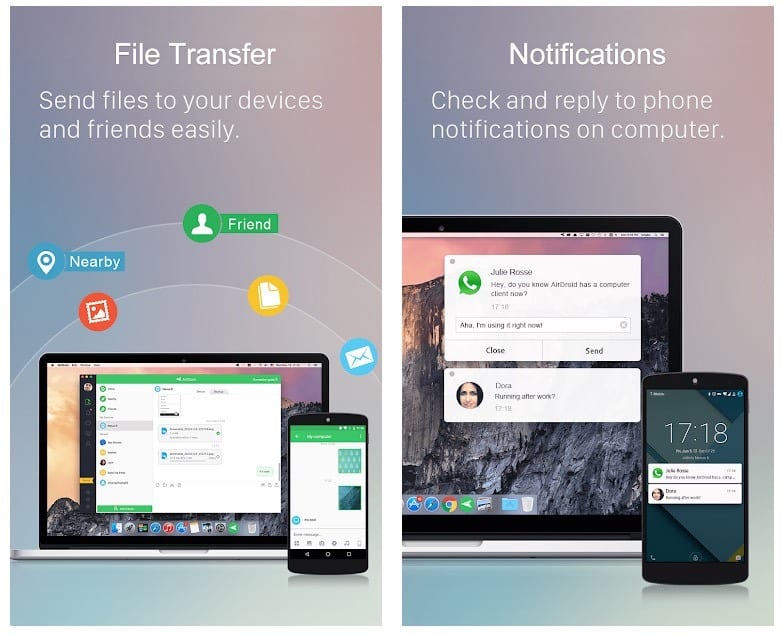 Of course, the above items are not all features of AirDroid. In addition to the browser window, the Android application itself also contains a simple application manager with the ability to quickly delete unnecessary programs, as well as information on the use of the processor and RAM with the ability to quickly clean.
The program pleasantly surprises by its stability and quality. Despite the fact that AirDroid is completely free, you will not see ads, instead, there is a small list of recommended applications from partners.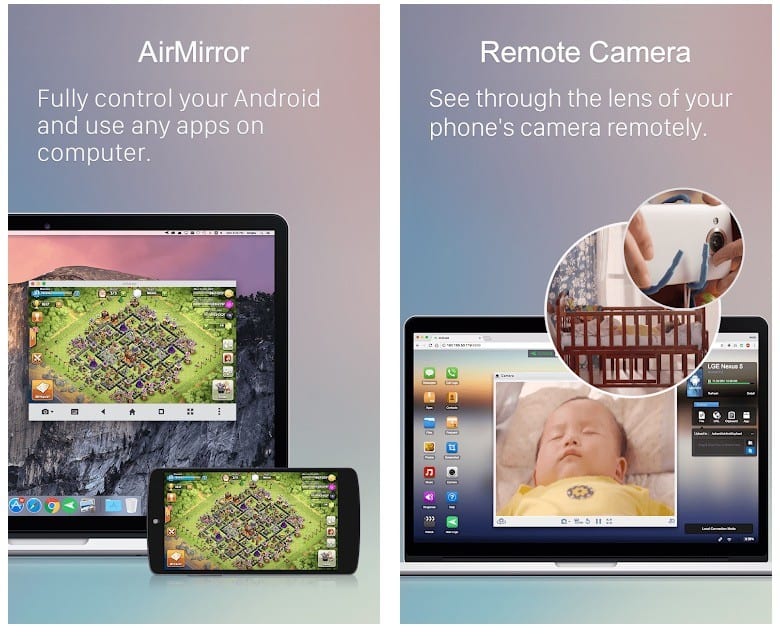 Downloads: 10000000 +
Customers rating: 

(4.3 / 5)

Xender
Sharing files with your computer is good, but sharing all types of files with other gadgets is even better. AirDroid is not able to do this as other popular applications. But no less interesting and popular cross-platform utility Xender has such an opportunity.
From your smartphone to your PC:
Connect your phone to any PC.
Transfer everything: contacts, files, pictures, music, videos, and even applications.
No special software to install on your PC.
Supports access point mode and instantly transfers files without the internet.
As with AirDroid, file transfer speeds depend on our Wi-Fi and device memory. But the difference between Xender and the above-mentioned program is that you can connect only via local network (in AirDroid in the limited mode you can connect from another network), but you can transfer files over 1 Gbyte absolutely free.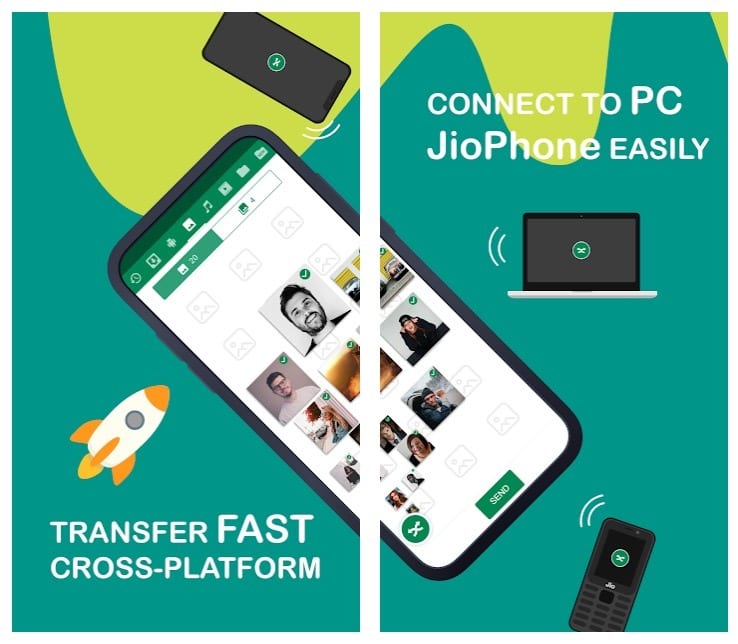 The menu of the mobile application Xender is made by analogy with the web version, that is, it is divided into categories: applications, camera, gallery, music and so on. We can view files, send and delete them.
Despite the fact that the web interface of the application is very simple and inferior to the same AirDroid, it allows you to exchange files, download applications and listen to music with sufficient comfort. In my opinion, the key advantage of Xender is the support of all popular platforms, so the owner doesn't have any problems with the transfer of files.
There are no problems with either the connection or the performance of the application.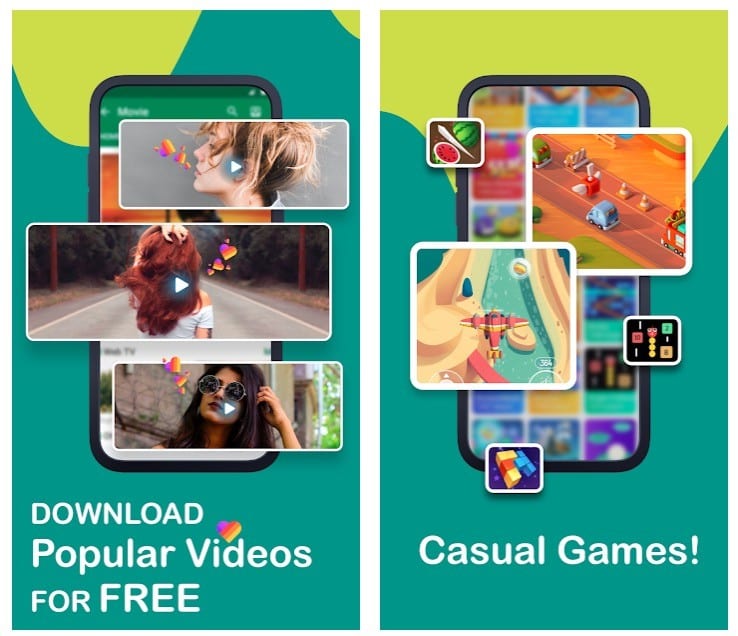 Downloads: 100000000 +
Customers rating: 

(4.5 / 5)

Pushbullet
PushBullet is the application you were looking for because you wanted to connect your smartphone or tablet to your PC in order to open any file or information you needed. The program allows you to transfer any data – notes, links, lists, images, and files very quickly using Push notifications.
In order to get the application to work, you need to install the application itself, log in with your Google account, and download the extension for Chrome. You can then immediately send notifications from both your browser to your mobile device and your mobile device to Chrome.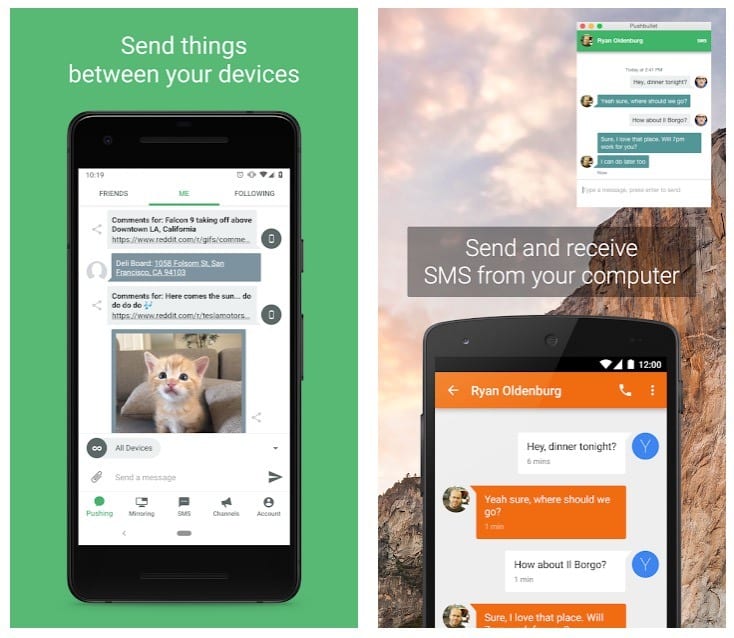 An interesting feature is the addition of friends who also use Pushbullet. If you add a friend, you can send notifications, pictures, links, files to each other.
This excellent tool for instant data transfer between your PC and smartphone will definitely be your daily help.
The program supports the new notification interface in Android 4.1 Jellybean and displays incoming messages with pictures as beautiful previews. Using this program, you can transfer your shopping list, restaurant path map, or any funny image or video in seconds.
Features of Pushbullet:
Easy setup;
User-friendly interface;
Transfer of links, notes, lists, pictures and files up to 25 Mb;
Adding friends and sharing any notifications;
Adding a large number of devices with the ability to choose where to send a notification.
Pushbullet is a very convenient and beautiful service that can be adapted to a variety of uses.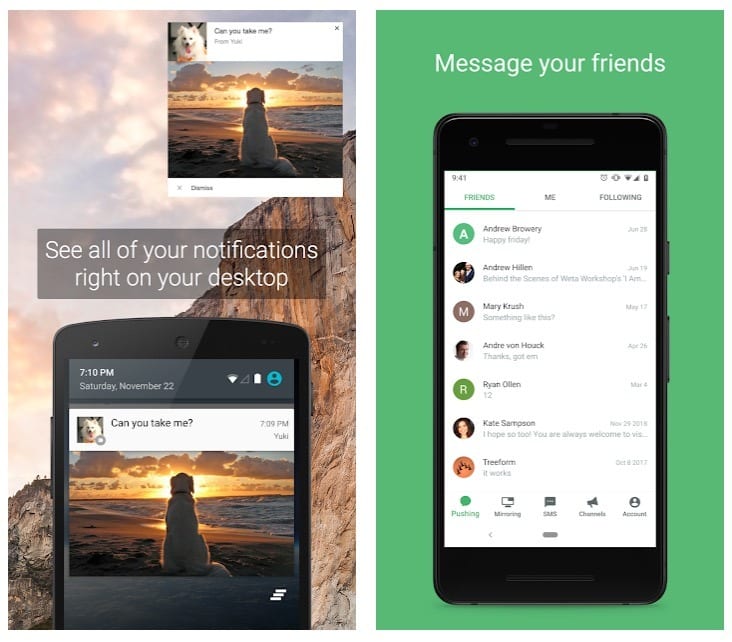 Downloads: 1000000 +
Customers rating: 

(4.5 / 5)

Dropbox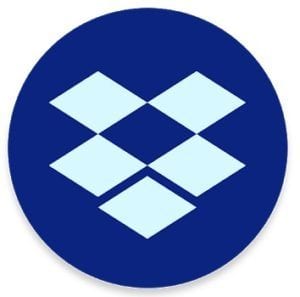 Who knows what a Dropbox is? Almost everyone who has ever heard of this cloud service. And even though it's one of the oldest, it doesn't stop it from being the undisputed leader and offering many exclusive features.
At the moment Dropbox provides free 2 GB of cloud space, which can be easily increased up to 18 GB if you invite your friends and perform mini-quests (like, comment, see instructions, etc.). Of course, 2 GB is small when compared to competitors, but 99% of users use even less space. And those who need a lot at once can buy gigabytes at a modest price.
With Dropbox, it is very convenient to synchronize documents between devices and computers. It is very convenient because at any time you can upload a document to your smartphone or tablet and continue working with it.
Dropbox integrates with a huge number of programs on Google Play. Almost all office applications support the cloud. The cloud is ideal for working with databases, password managers, tasks because it allows you to keep up-to-date information at hand at all times.
Unlike its competitors, Dropbox has been stable for several years now and provides very good download and upload speeds. You can easily watch videos and listen to music directly from the cloud without even downloading the file.
In the settings of the program, you can set a password for the application, as well as specify the method of downloading files (Wi-Fi or mobile Internet).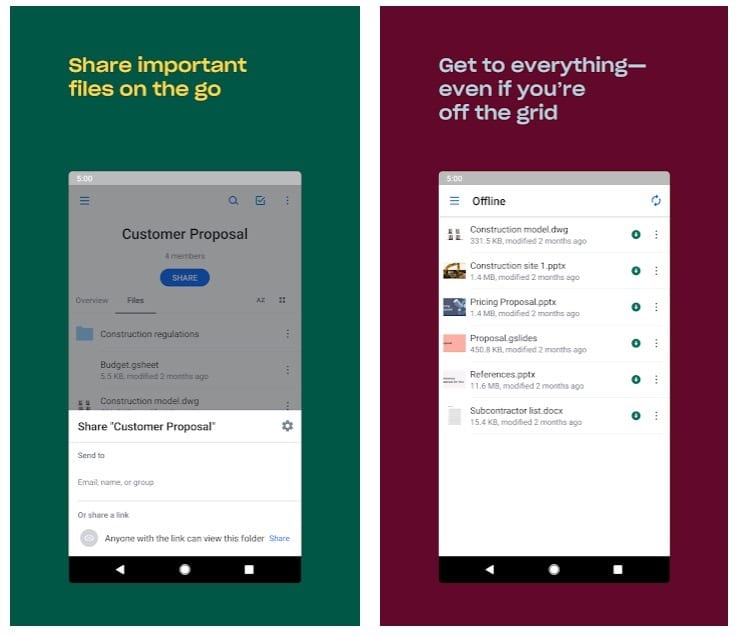 Downloads: 1000000000 +
Customers rating: 

(4.3 / 5)

You may also like: How to transfer files from Android to PC
Google Drive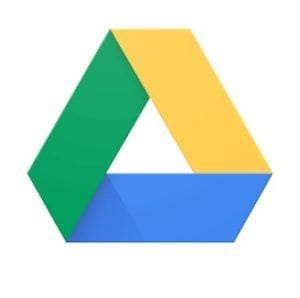 Google Drive provides 5 GB of free cloud space to anyone who registers and has a Gmail account.
All you need to do is upload files to Google Drive and they will be automatically accessible from your home PC, smartphone and any other computer via a web interface.
You can put photos, videos, games, and programs in this cloud. All of these files will open easily on your smartphone if you have the appropriate software. The cloud makes it easy to set up synchronization between your documents and various applications.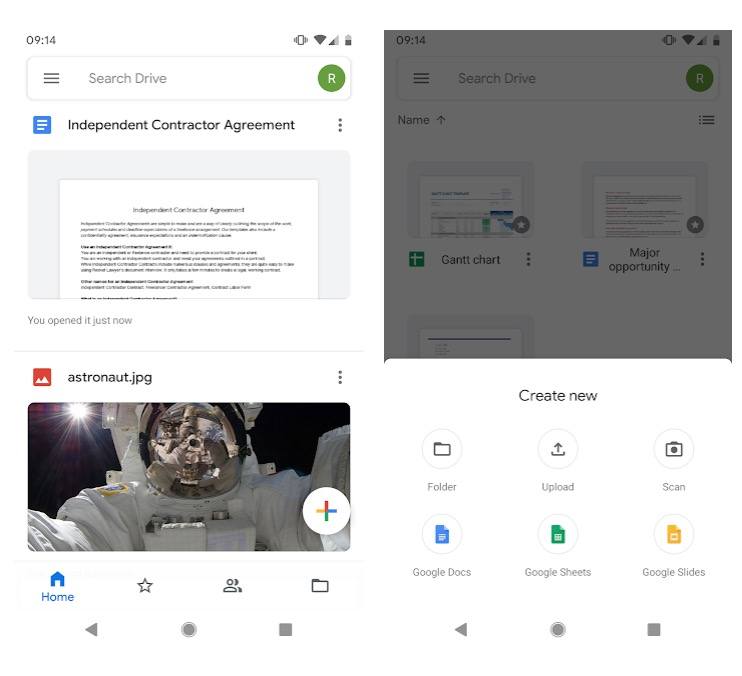 You can quickly and easily add a collaborator to any folder and file, who will also have full access to your folders and files. This feature is very convenient for sharing your photos, documents and everything else. All you need to do is place a photo in a folder and it will be immediately uploaded to your computer and all the computers you have access to.
Google provides free 5 GB of space that is more than enough for an undemanding user, and if you want to move large file archives, you can get 25, 50 or even 100 gigabytes of cloud space for a small fee.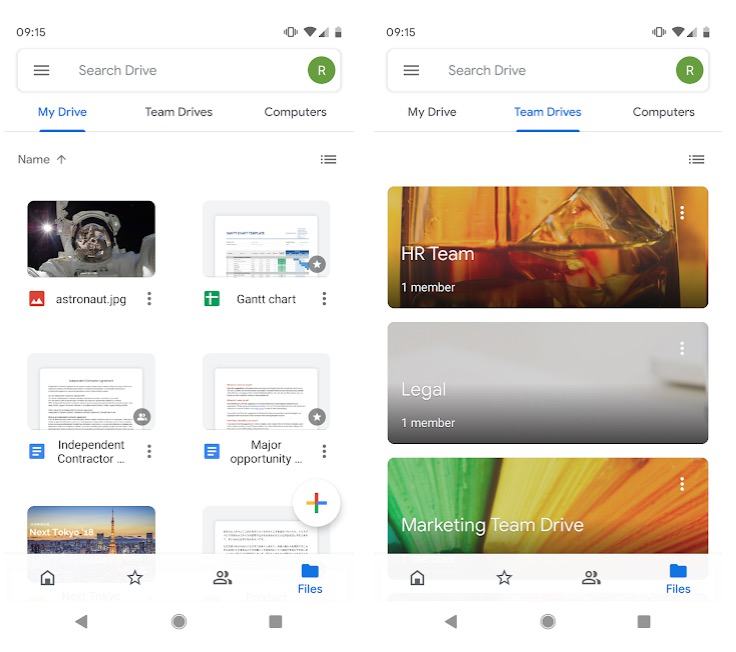 Downloads: 5000000000 +
Customers rating: 

(4.4 / 5)