The tradition of making paper lists has long been borrowed by Internet developers and spread among users. Now everyone can prepare a list of expected gifts, which will make it much easier for relatives and friends to think about a holiday purchase, and you will not be forced to smile at the sixth service in a row.
We have prepared 18 best and convenient services for creating wishlists, which are sure to come in handy on the eve of the holidays.
Giftster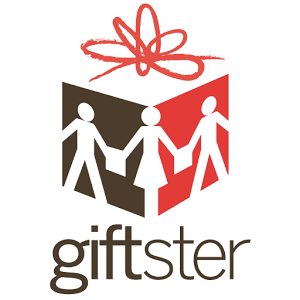 Give the right gifts always for any holiday of your friends and relatives. This app will unite you forever. It will take you a little time to group contacts for a common list, or create an individual wishlist.
Invite family and friends to join the app to share ideas.
Add products from any sites.
Configure privacy, allow only selected contacts to see your desires.
Mark the gifts as Completed.
Ability to set a rating for each desired product.
Now with the Gifster application, you will not waste money, giving away an unnecessary or the same gift. It's a wand for everyone!

Downloads: 50 000 +
Customers rating:

(3.8 / 5)

Wish explorer
Together with the Wish explorer application, it's so easy to give gifts for any kind of a holiday or just to present a cherished gift to friends and family without any reason.
The Wish explorer application is a universal tool for creating a wish list, with the ability to save it and exchange it between friends by grouping them together. Wish explorer is a real wizard who fulfills your desires and desires of loved ones. Do not believe us? Try it yourself.
The application includes the following features:
Writing a wish list in minutes.
The ability to edit the list at any time.
Exchange wish lists between friends.
Uniting people into groups.
Convenient data synchronization.
A clear interface makes it easier to write a whistle both online and offline. The addition of desires can be performed either by keyboard or by voice commands. The group has a convenient Reservation function, as well as the ability to send a link to the desired gift to a friend who does not use the Wish explorer application.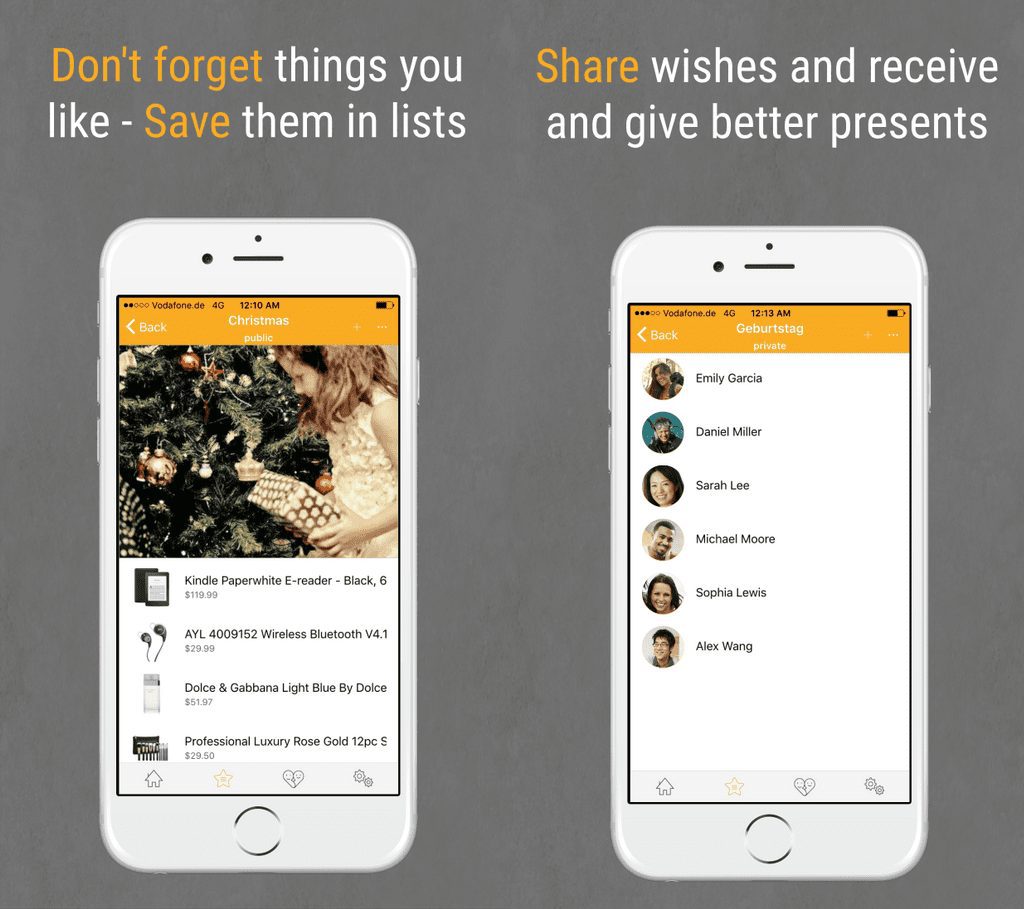 Downloads: 10 000 +
Customers rating: 

(4.2 / 5)
You may also like: 15 Best Android theme apps
Ultimate Wish List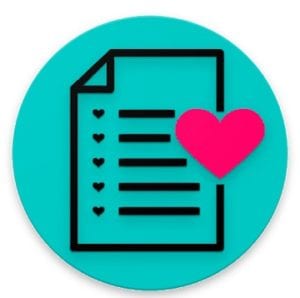 Ultimate Wish List allows creating wish lists, gift idea lists, shopping lists, wedding lists, and any other list. You don't even have to register and log in!
Adding new items to your list you can save such details as item price, link to the online store, a picture of the product, and other notes. When you have received the desired item, you can mark it in the list as bought. So keep track of which items you've already purchased/received.
You can share your wish list with family and friends. Or you can track friends and family's gift ideas.
Downloading Ultimate Wish List on your Android you can create as many lists as you want. Organize them in categories and easily manage.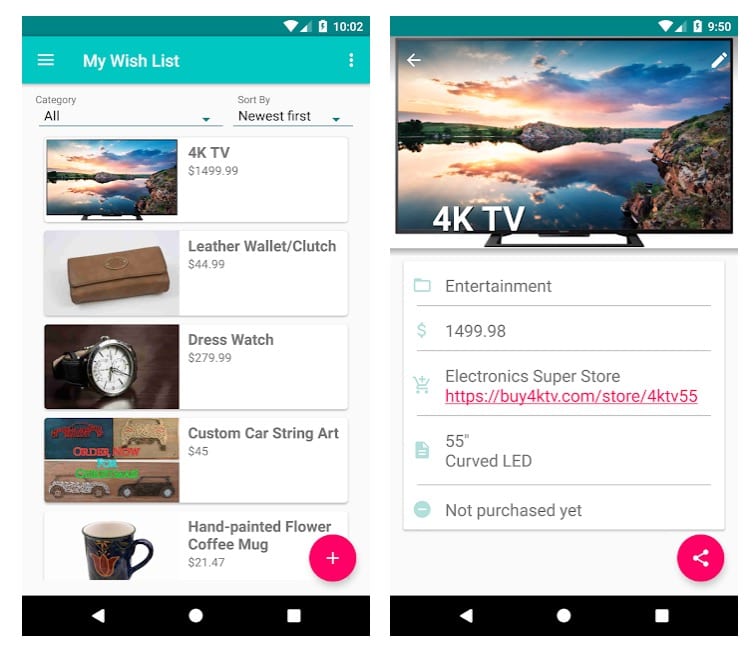 Downloads: 50 000 +
Customers rating:

(4.3 / 5)
Christmas Gift List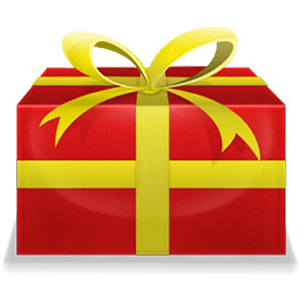 The success of any event depends on competent planning. That's why it's worth installing Christmas Gift List. With it, to forget about the gifts for the New Year and Christmas holidays just will not work. In addition, you will calculate the budget for each person.
After the first entrance into the application, you are greeted by a white screen with a menu key and adding profiles of those you are going to give. You can go to the statistics screen to look at the amount of money spent and the planned number, the number of purchased and planned gifts.
Everything is implemented on an intuitive level. You create a person's profile, specify a name, budget for gifts and choose a picture for easier visual perception. Then you need to go to the created card and in a similar way add the planned gifts, their amount. When a thing is bought, you click on the corresponding icon. Gifted, too, can be noted.
Thus, it is enough to enter all the ideas of gifts into the application once and you will not forget them for sure. The program will be highly appreciated by business and creative people. In addition, it helps to optimize costs.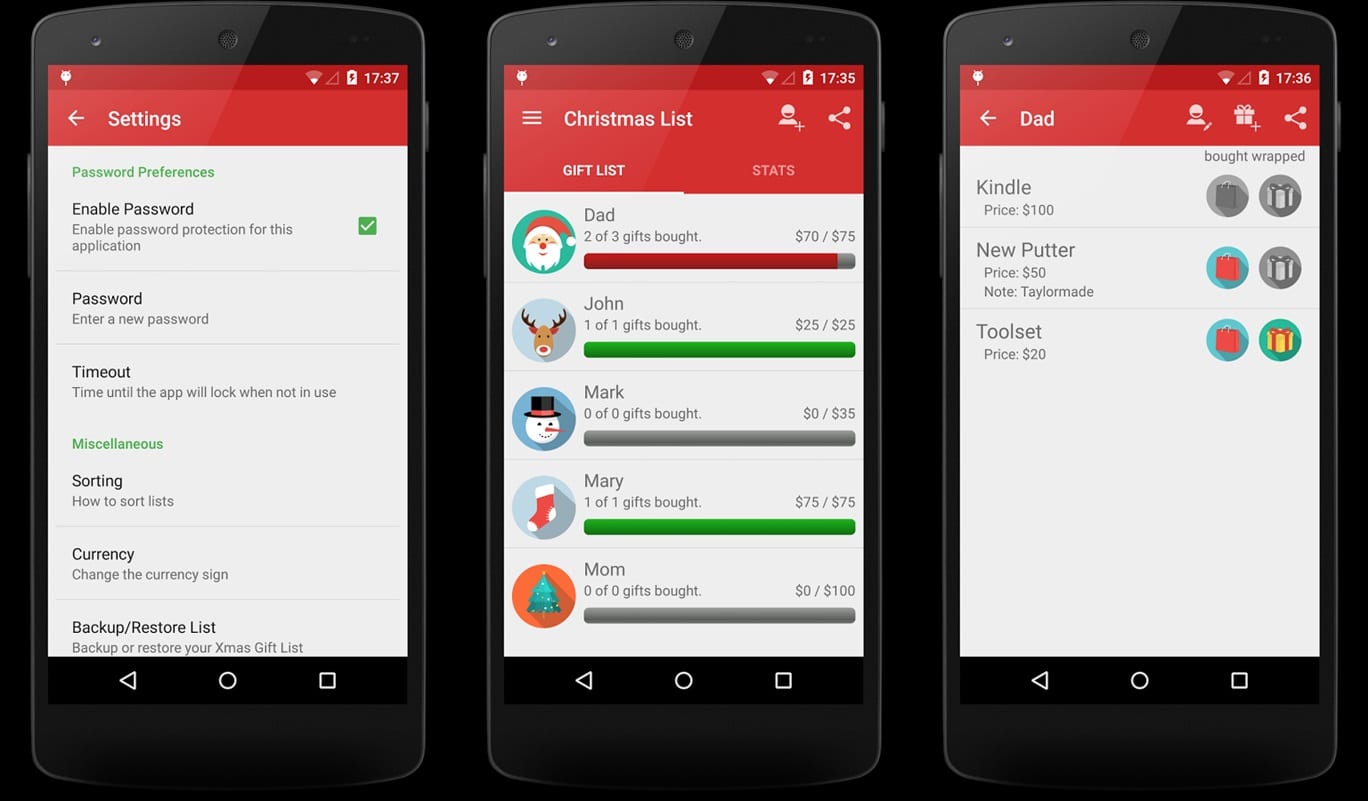 Downloads: 500 000 +
Customers rating:

(4.7 / 5)
My Wish List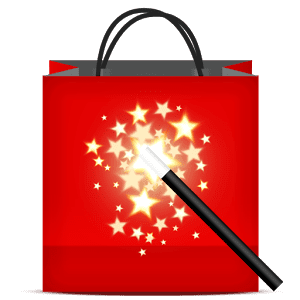 If you can not stop, when you make purchases in all sorts of online stores, and follow the rules "I need" and "give two", then pay attention to the My Wish List application.
Its main advantage is completely manual settings: you create your own desires (for example, "cosmetics", "clothes", "shoes"), and then enter the name, description, brand, price, link to the site where this item can be to acquire, explain, for whom. And if you are one of those people who gets a special pleasure during the deletion of the already purchased gifts from the vi-list, then the "done" button will especially be to your liking.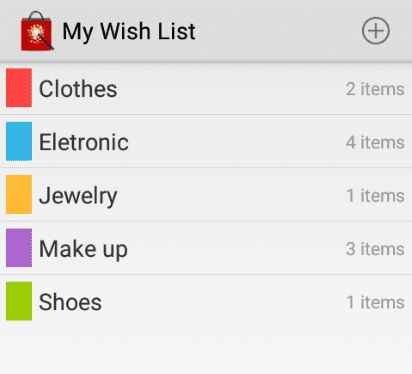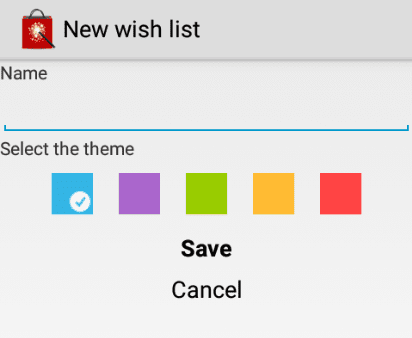 Downloads: 10 000 +
Customers rating: 

(3.9 / 5)
Google Docs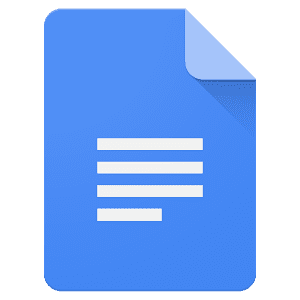 Who would have thought that the wish list could be compiled using the Google Docs document tool? However, this is so – create a list in a text document or spreadsheet and share it with your friends. You can make the list open and place a direct link to it, for example, in your blog. Who knows, maybe some mysterious fan will send the desired iPhone or a netbook…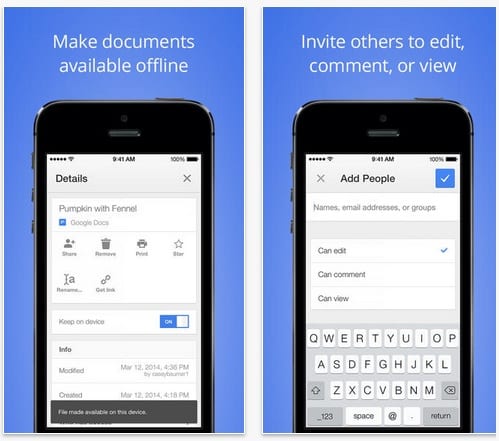 Downloads: 500 000 000 +
Customers rating:

(4.4 / 5)
Evernote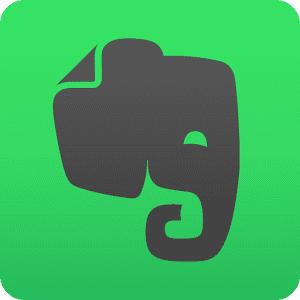 Another convenient tool for storing any lists, including lists of gifts. You can even draw your dream on Evernote.
Thus, in text notes, it is possible to format text, add lists (numbered and no), create reminders on their base, add images, take pictures straight from the camera, audio recordings, labels, location (manually on Google Maps or automatically using GPS), documents, etc. So you can easily plan all the gifts and even mark the stores where these gifts can be bought. That's great, is not it?

Downloads: 100 000 000 +
Addwish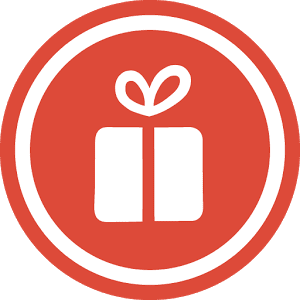 A simple and functional service, available absolutely for all users. This program is convenient and pleases the eye with a nice design. The program can be linked to the profile of social networks and share wishes with friends. It should be noted that this interface is intended more for composing desires than a voluminous list of products for the holiday.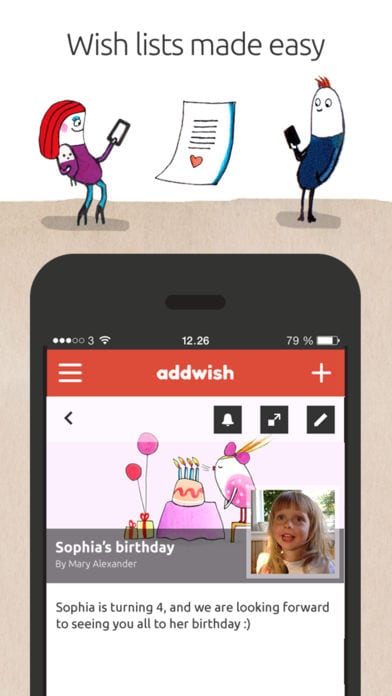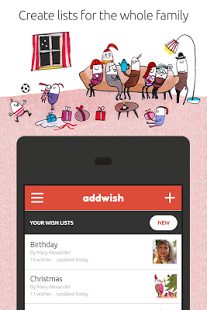 Downloads: 10 000 +
Customers rating: 

(3.4 / 5)

WishMindr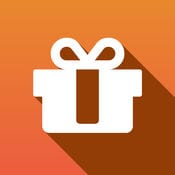 In this application, it is proposed to create an event, to which the wishlist (birthday, wedding, housewarming) will be timed, and then add wishes to it. In the site directory – a large number of proposals for the selection of gifts from partner resources, such as Amazon, Best Boy, etc. In addition, you can add the desired gift from absolutely any site, and then share your list through social networks.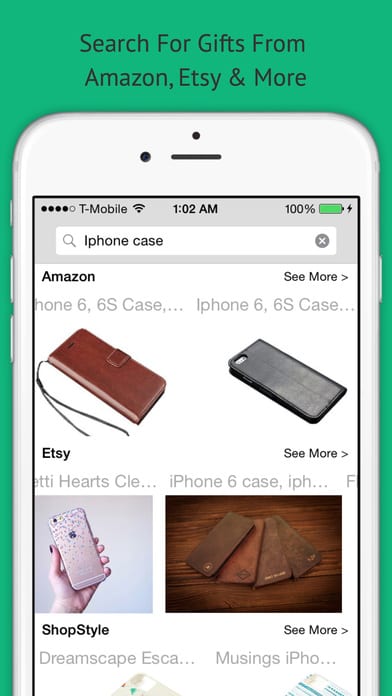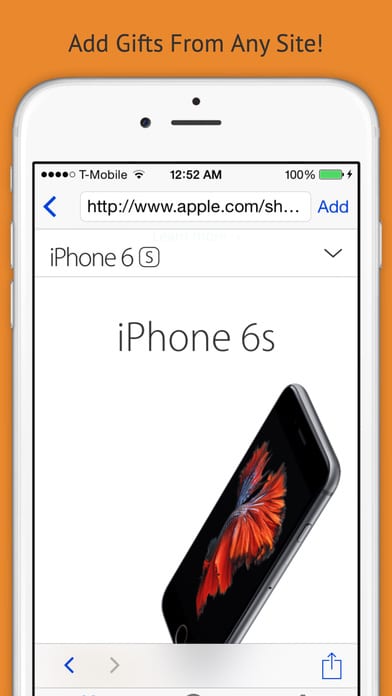 Downloads: 10 000 +
Customers rating: 

(4.1 / 5)
Gifted – Gift List Manager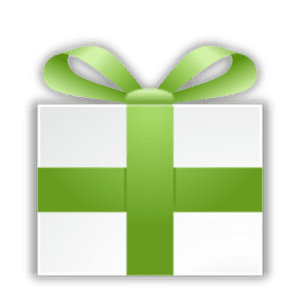 Gifted – Gift List Manager application will help you not only organize gifts for your family and friends but also will be able to remind you of upcoming events in their life that are worth noting a gift.
Among the main functions, except for the calendar of holidays and a list of other important events, there is also an organizer for the gifts themselves, and a budget trekker that allows you to correctly calculate the required amount.
The application is able to import your contacts from the phonebook and friends list on Facebook, and also edit the questionnaires for each of the loved ones separately. Such questionnaires can contain information about the size of clothes,
The application is able to import your contacts from the phonebook and friends list on Facebook, and also edit the questionnaires for each of the loved ones separately. Such questionnaires can contain information about the size of clothes, preferences, and dislikes. In addition, you can also save a photo of the gift after purchasing it, and attach it to the list of congratulated people, so as not to forget who and what they intend to give.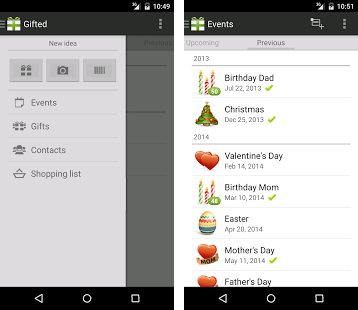 Downloads: 10 000 +
Customers rating: 

(3.8 / 5)

GiftBuster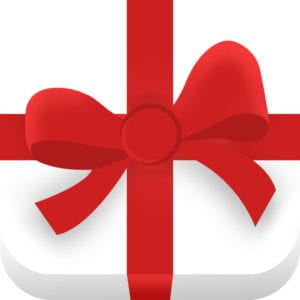 Are you tired of puzzling over what to give to relatives for the next holiday? With the GiftBuster application, you no longer have to do this. All you need is to create a list of your desires. Here you can place the desired product from the store. Let your friends know your preferences. They can book gifts or invest money to purchase them. For this purpose, the application integrates your account with PayPal. Do links to the product with the addition of photos, descriptions, prices. For the exact organization, use hashtags.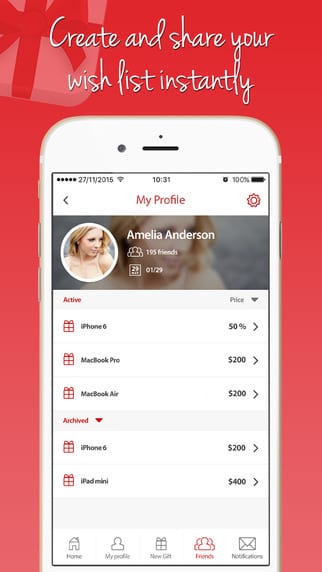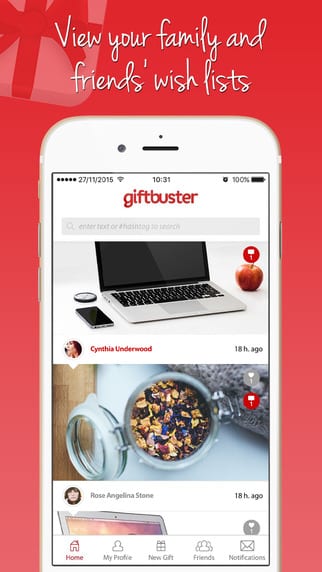 Downloads: 1 000 +
Customers rating: 

(4.5 / 5)

Cadeau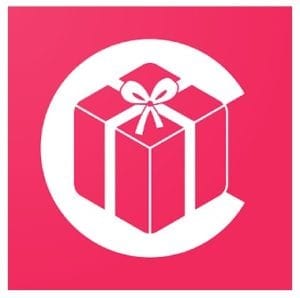 A fairly simple program, where you can create several lists at once, share them with friends, follow your friends and check their wishlists as well.
To start creating wish lists, you need to register. Then, you can add your interests. Here, you can explore git ideas and get inspirations. Add items to your own wish list or copy them from friends' wishlist. You can save such details as images, descriptions and links to online stores.
Let your friends view your wish lists and view their once. So, all of you will know what they need and you will get the coolest gifts!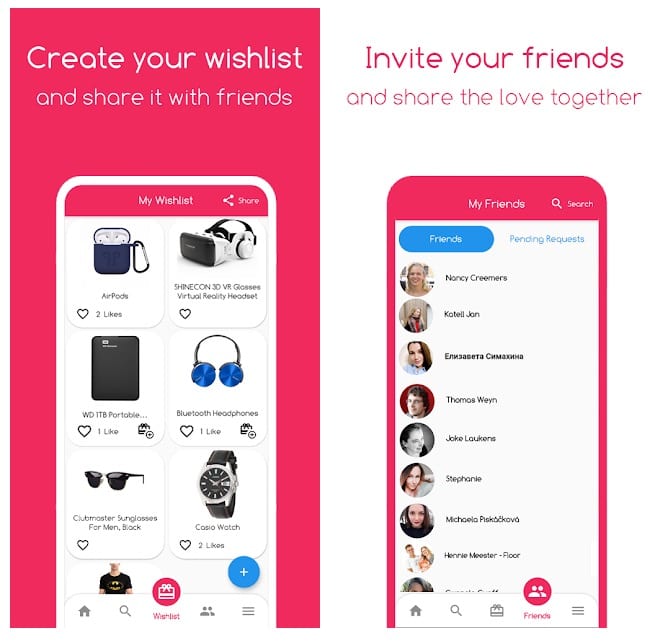 Downloads: 5 000 +
Customers rating:

(4.6 / 5)
WISHUPON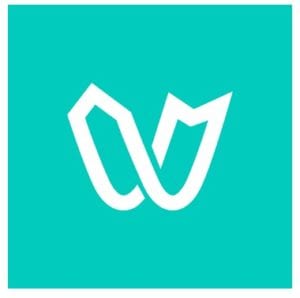 WISHUPON is another tool to easily create wish lists on your smartphone. With it, you can browse hundreds of online stores like Amazon, ASOS, Sephora, etc. Or save ideas from Instagram and create your own shopping lists. Save all your wishes and share them with your relatives and friends.
An interesting feature is that you will get sale alerts! So, you won't miss out the best deals.
Discover what's trending in a special section and save the ideas that inspire you!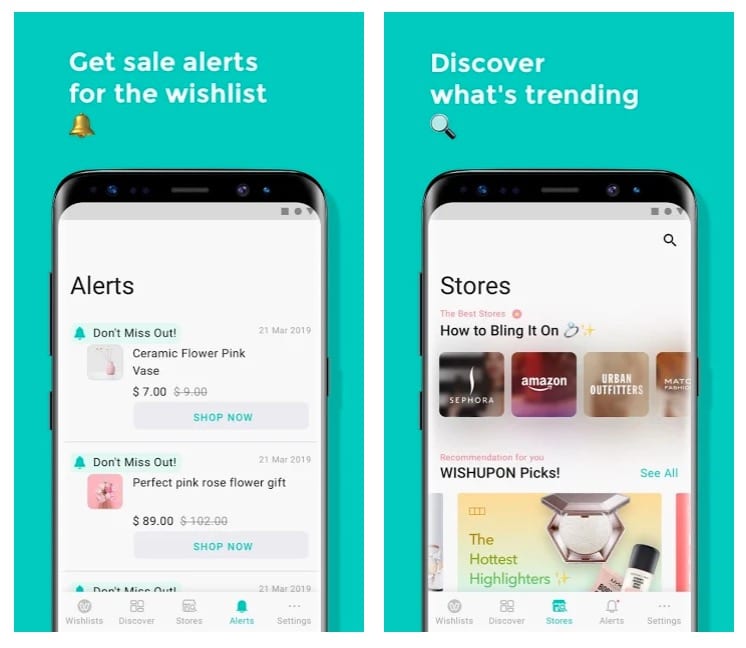 Downloads: 50 000 +
Customers rating:

(3.8 / 5)
Cleep
Save all your shopping wishes in one app with Cleep for Android.
This is a simple application to find necessary items, save them and get alerts when the price drops. With its help, you can create a birthday, wedding, Christmas or baby shower wishlist and share it with friends.
Save items from any site and organize them within Cleep in a few clicks. Share your findings with others via email, Whatsapp, Messenger or SMS.
Here, you can also get inspiration browsing the top Cleeps of other community members. There is everything you can dream of!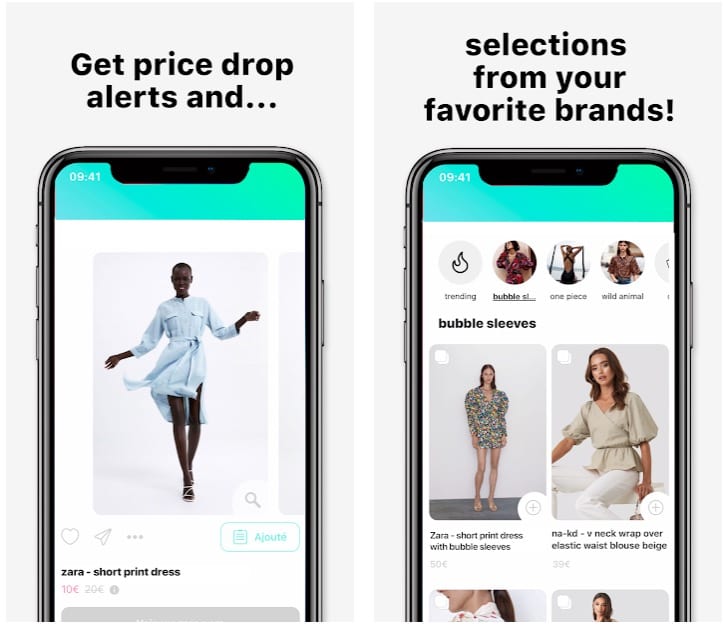 Downloads: 100 +
Customers rating:

(4 / 5)

Wishfinity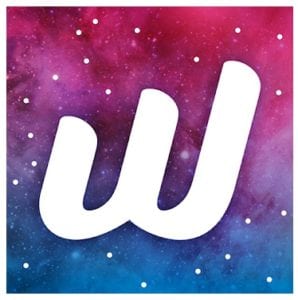 For sure with many of us, there were situations when a picked up gift for a friend didn't fit the size, color, or other characteristics, or even repeated with the gift of another person. With the application Wishinity this situation could not be because it allows you to not only create a wish list but also share it with friends and family.
Create a comprehensive list of the wishes of all your favourite brands, share them with family and friends, and then exchange the perfect gifts! These are all your wishes in one place.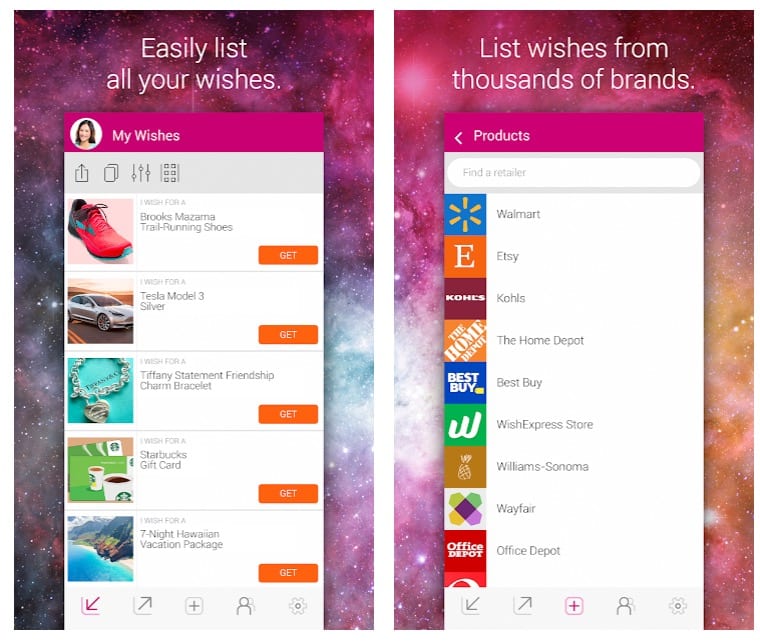 Downloads: 10 000 +
Customers rating:

(4.1 / 5)
Fromto Wish List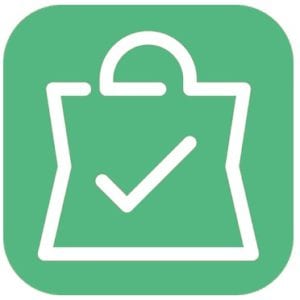 Convenient utility for organizing purchases and compiling a list of desired products. Easy to manage, but at the same time, the functional application is useful especially on the eve of the Christmas holidays. However, you choose the upcoming event yourself.
Unite people in groups so everyone can see your ideas. Schedule a budget. In the application, you can see which gifts have already been purchased, and which else is remained to find.
In order not to forget which gift you wanted to purchase, scan the barcode, or attach a link from the site. Add photos. Share your wishes with loved ones!
This application is your perfect helper in creating a wish list. Having found a suitable gift, you can immediately add it to the list.
The ability to add a favourite product from any store by attaching links.
Adding photos, scanning barcodes, editing the list.
Other users can mark who wants to buy the gift, and when it was purchased.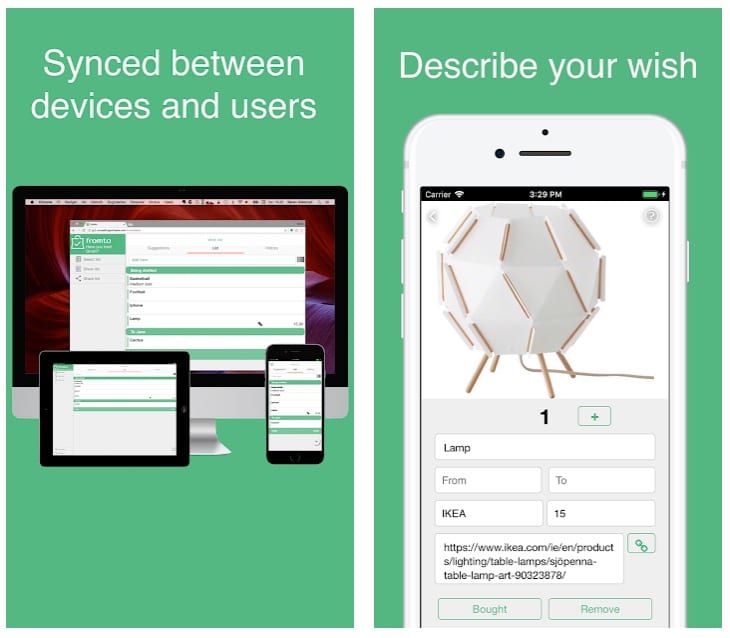 Downloads: 1 000 +
Customers rating:

(3.6 / 5)
meHappy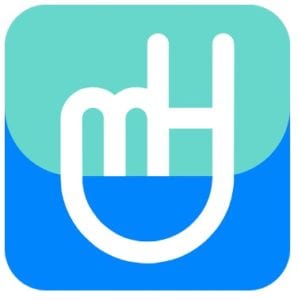 You'd like to get something you really need or really wanted, wouldn't you? Something that you want to buy, but how great would it be if someone gave it to you! And so that you don't have to puzzle over the question: "What can I get you?", trying to remember what you wanted so much, but now it slipped your mind…
This is an application where you can add all your wishes, and friends will always know what to please you, and you will not be tormented by the question of what to do with another coffee machine, another blanket, twentieth scarf.
Main Features:
1. You do not need to create another account, as the registration is done by your phone number.
2. Gifts are visible only if you are in each other's phone book.
3. Joint Purchase option with the chat for discussion.
4. The element of surprise – your friend will not know who booked the gift until you give it to him!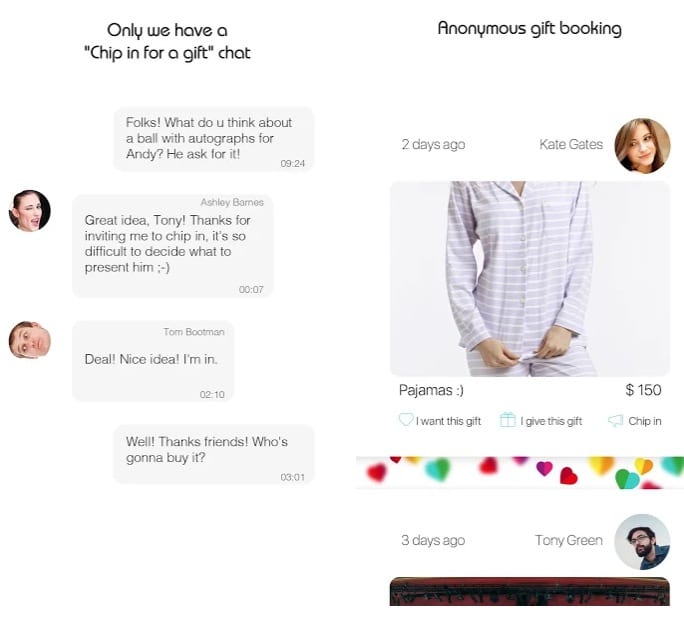 Downloads: 1 000 +
Customers rating:

(3.8 / 5)

You may also like: 9 Best restaurant reservation apps for Android
Wish List App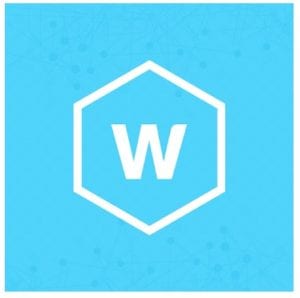 With its help, you can quickly and conveniently make a list of necessary items and purchases. Then, it's possible to share your lists with family and friends.
A very convenient feature of this application is that you can add products directly from online stores such as Amazon, E-bay, etc. Use Gift Search button to add new items.
You can mark items as purchased by you or those you share the wish list with.
Use the application for creating gift lists for Christmas, birthdays, weddings, baby showers, and so on.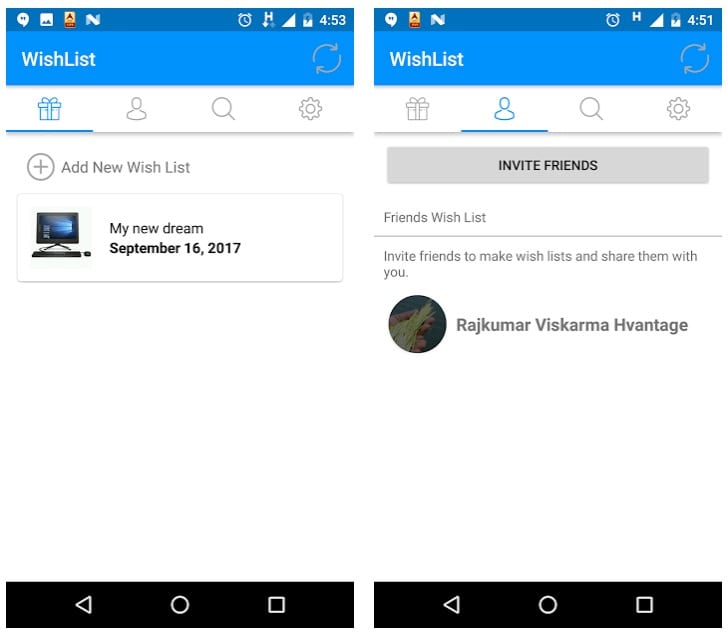 Downloads: 10 000 +
Customers rating:

(3.2 / 5)