"Call from an unknown number" appears on the screen of your smartphone.
Many of these calls come from companies that are engaged in telemarketing, that is, they are trying to sell services or products to you about which you know nothing.
However, it happens that a real person is calling, whose number you forgot to add to your contact list. Therefore, you click the "Answer" button and hear the recorded text of the telemarketing company.
This is a typical situation, but it has a solution. We found five the best applications that solve this problem.
Whoscall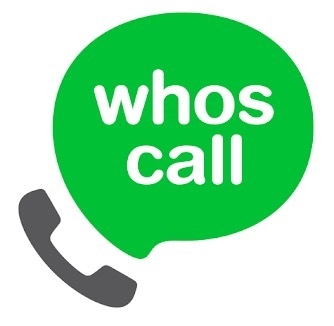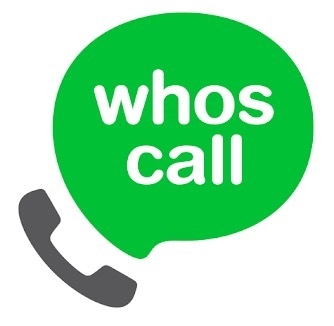 The Taiwanese company Gogolook, which developed this application, claims that up to 20 million calls pass through its filters, and half of them are recognized as spam.
The program has all the familiar features and is able to block both calls and texts.
The interface pleases. The first thing that catches your eye is the search bar in the top sidebar. Here, in addition to a telephone request, you can search for previously saved or dialed numbers. And what a convenient solution it is, especially if your list is too long.
The Main Functions:
Instant Caller ID;
Block unwanted calls and SMS-messages;
A database with over 1 billion phone numbers;
Search in a global database of 1 billion phone numbers;
The ability to report numbers to help create a reliable communications network for everyone;
Offline database.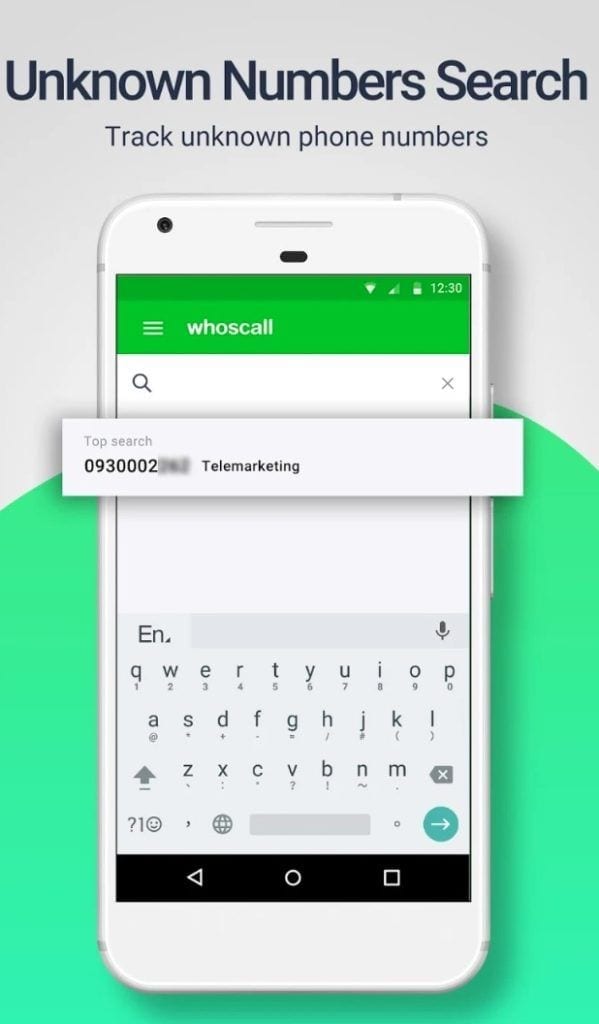 Downloads: 10000000 +
Customers rating: 

(4.4 / 5)
You can also check: How to block a number on Android
Truecaller
The Swedish company True Software Scandinavia AB, which created this application, claims that the number of its subscribers is 85 million worldwide.
This mobile application is a global telephone directory with information about popular contacts. With it, the smartphone identifies almost all the phone numbers from which you get calls.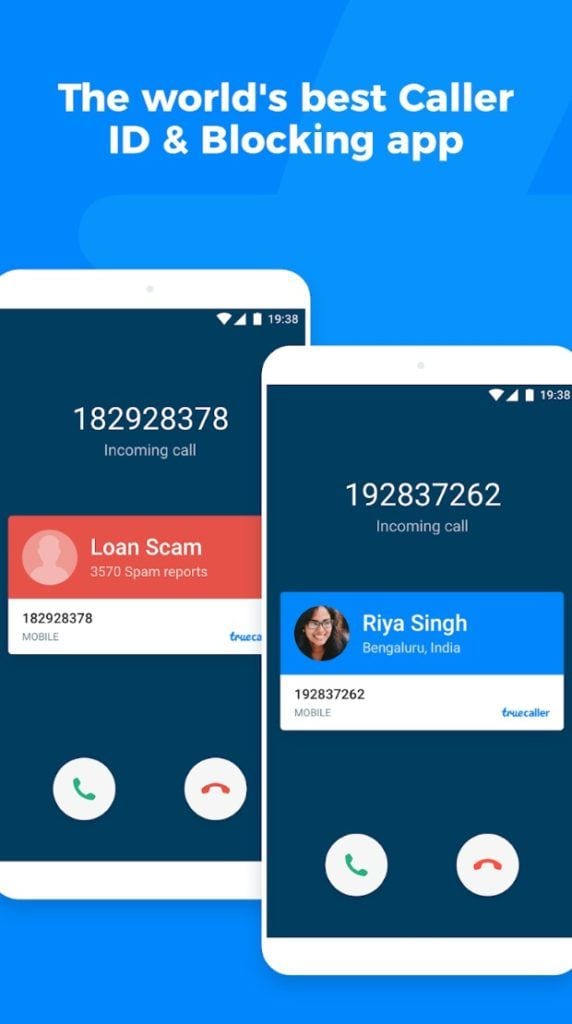 Many calls come from telemarketers. It also searches the Internet for all information related to a specific number — for example, reviews, photos, and ratings.
How it works
After the application has been installed on the device, contacts from the phone book are automatically added to the Truecaller server. There, the numbers are compared with those already entered, and if there are matches, their rating increases.
These are mainly contacts of banks, government hotlines, online stores, and online resources. Now you have access to a huge database of telephone users around the world.
The Main Functions:
The ability to edit and decorate your contact – this is how it will be displayed in the general database;
Full access to world number storage;
Automatic identification of the subscriber during an incoming call (if it is in the database);
Search by phone number of interest;
The choice of which contacts to add to the database (from your device), and which not;
Determining the popularity and rating of your number.
The application has a beautiful and intuitive user interface. Analyzing user reviews, we can conclude that this software is very useful, safe and doesn't overload either the processor or the RAM. Therefore recommended for installation.
Downloads: 500000000 +
Customers rating: 

(4.6 / 5)
Real Caller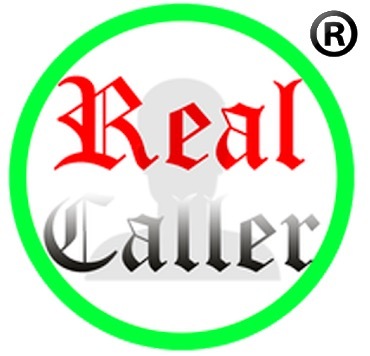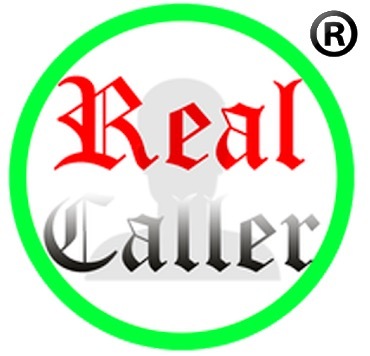 Real Caller is an application that determines who owns the number from which the call is being made. It can also filter calls from spammers and alert you about spam.
Real Caller has a huge database of users. It searches in seconds and gives complete bio-data of that unknown caller.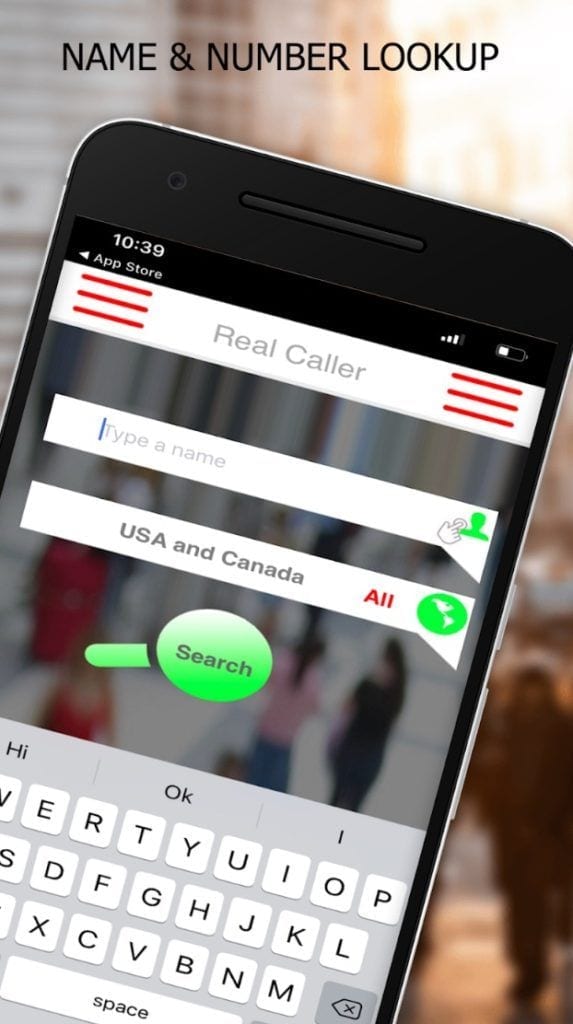 After you've found who's calling, you can add a number to your contact list. Or block it if it's just spam.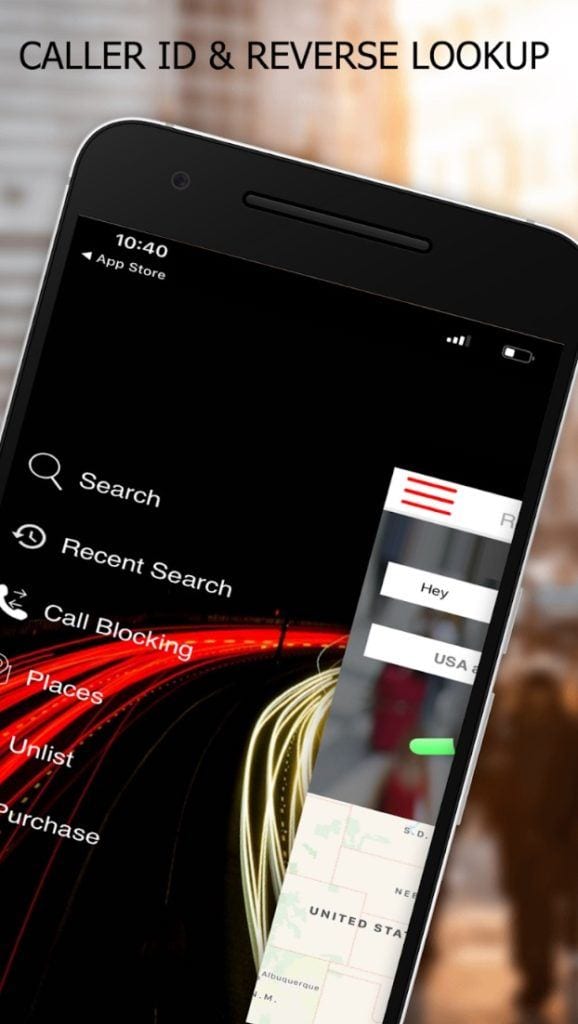 Downloads: 1000000 +
Customers rating: 

(4.7 / 5)
Showcaller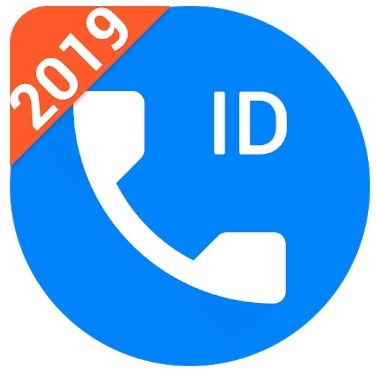 Showcaller is one of the most popular programs for identifying and blocking calls for Android.
The app is accurate and easy to use. It will help you instantly identify incoming calls that are not in your contact list.
Showcaller identifies the most unknown calls and shows detailed information about the incoming call, which gives you the opportunity to see the names and photos of people calling you.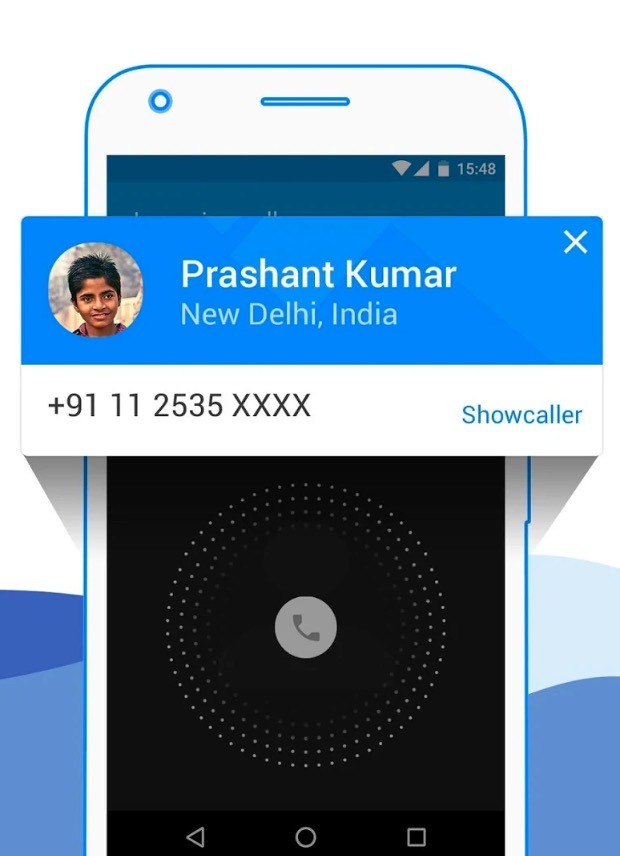 Showcaller uses a powerful database with billions of numbers. And also blocks calls from known spammers and other unwanted subscribers.
Showcaller is an absolutely free program with Caller ID support. Therefore, we recommend that you protect your phone connection right now and enjoy the convenience of work.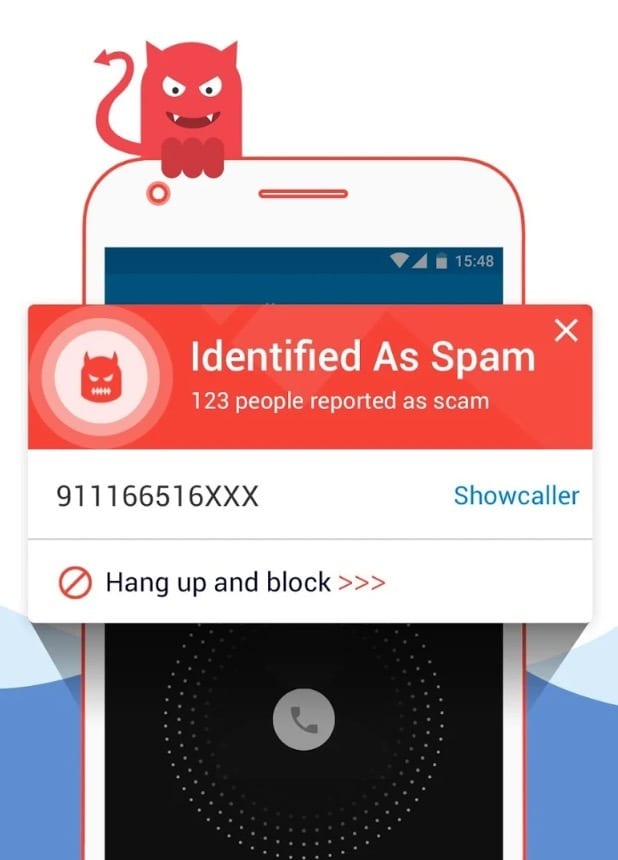 Downloads: 10000000 +
Customers rating: 

(4.5 / 5)
You can also check: 7 Free Fake girlfriend call apps for Android
Mr. Number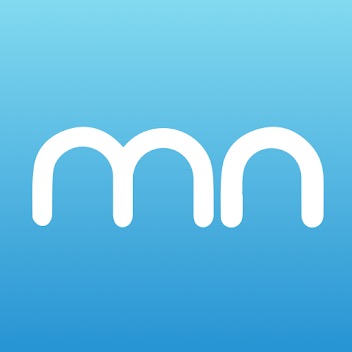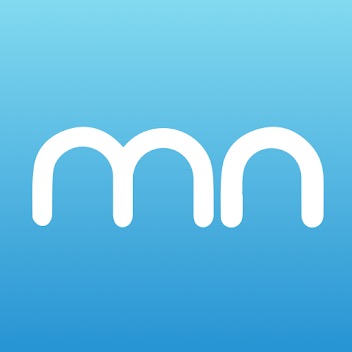 Application Mr. Number is essentially a blacklist with enhanced functionality.
With it, the user can block a separate number, anonymous calls, calls with given network code, and if desired, all the numbers in your phone book.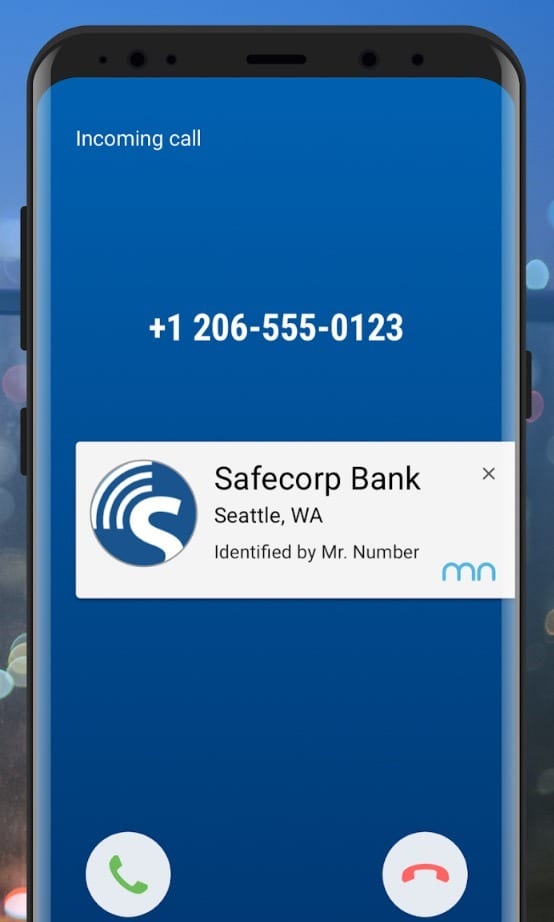 In the settings of the application there is an opportunity to set how the calls will be blocked: redirected to voice mail or just reset. Application Mr. Number contains a database that includes a list of numbers from which spam is sent.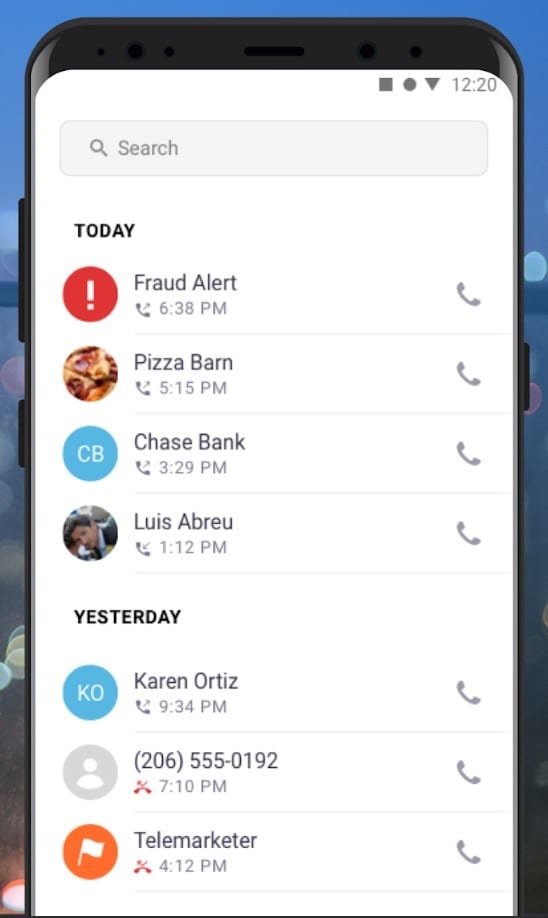 Among other features of the application Mr. Number – automatic caller search by all numbers in the history of your phone (so you know who to block). Look up the numbers in a smart dialer and see names and photos in call history.
Downloads: 10000000 +
Customers rating: 

(4.2 / 5)