Are you a football fanatic? Do you love playing competitive games with your friends? Well, get ready to gather your squad and dominate the field, then!
We've gathered the best football multiplayer games for Android for you to have fun with. These are multilayer sports games that will surely satisfy your craving for competitive football action.
Whether you want to show off your skills with online tournaments or challenge your pals to head-to-head rounds, these are sure to provide you with tons of fun. From the classic series to team manager sims, these games offer a variety of gameplay styles suited to your preferences. Gather your mates and get ready to score some goals!
Football Strike
This game is a treat for any football enthusiast out there! It has everything you need to show off your free-kick skills and prove yourself as a true football champion. What makes it so special is the fact that you can modify your striker and goalkeeper with tons of collectible objects.
Regardless if you wanna show off your style or define your team's colors, this app has you covered! The gameplay is fast-paced and highly addictive, making sure there's not a single dull moment. The MP mode is included as well, and it surely will not disappoint.
You can contest your pals or users from across the world, making every match a new opportunity to show off your skills. Choose a custom squad: all the celebs are covered! If you prefer going solo, there's an extensive career mode. It lets you rank up to be crowned the best and covers a bunch of equipment to unlock.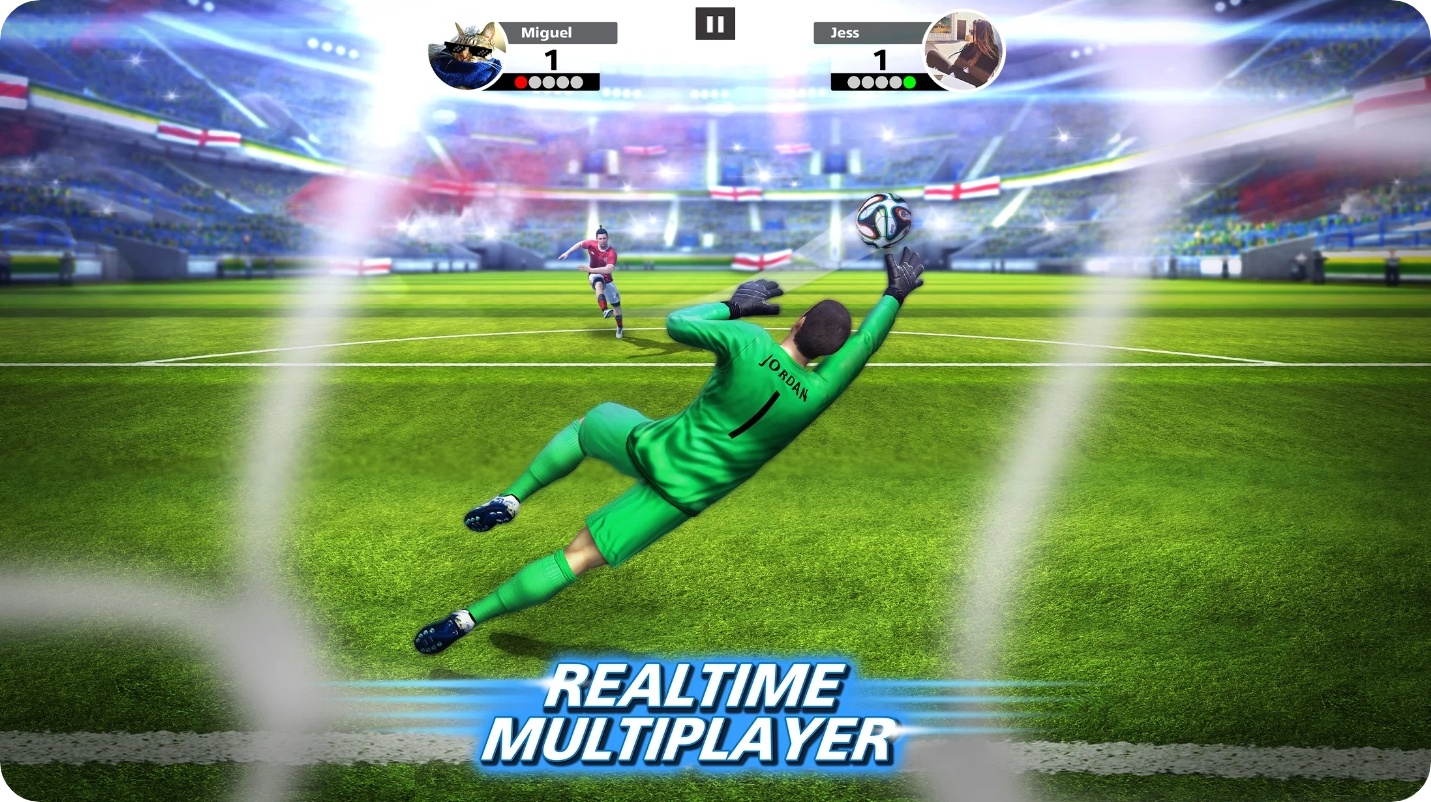 Downloads: 100M+
Customers rating:

(4.6 / 5)

You may also like: 12 Best Multiplayer Racing Games
FIFA Soccer
Tired of waiting for the next World Cup to experience the thrill of international competition? Well, this game will bring it right to you! It lets you relive the excitement with any of the 32 qualified nations. It's all about realistic immersive exp, and you'll get to customize all the little details about the game.
With over 100 soccer legends to select from, you can build your greatest team of celebs and put them to the test in various modes. You may rather come face to face with someone, try the attack mode to sharpen the skills, or go for a classic multilayer 11v11. More to that, there's a manager mode that lets you assist a dream team and lead it to greatness.
The manager mode lets you develop a full-n strategy and switch players to build the best set possible. As you level up, you'll be able to gather various items and score plans with some of the best users in the world. The gameplay is smooth and realistic enough to make you feel like you're right in the middle of the action.
Downloads: 100M+
Customers rating:

(4.4 / 5)

Head Ball 2
Ready to take on the world in an action-packed game of football? Cause that's exactly what this game offers! It's a thrilling game that will have you hooked from the first kick-off, as you challenge real opponents from all over the globe. The gameplay is fast-paced and exciting, with matches lasting just 90 seconds.
It's a true test of skill, strategy, and lightning-fast reflexes as you aim to score more goals than your contestant. And if that's not enough to get your heart racing, the legendary commentator's voice will keep you on the edge of your seat. Plus, you can gain supporters to unlock even more stadiums and card packs filled with characters and items.
With a whopping 125 unique characters to unlock, you can truly make your football hero your own. Customize their appearance with hundreds of accessories and choose from 18 upgradable powers to devise your perfect strategy out on the field. It also features five unique competitive soccer leagues with 15 brackets to play through, ensuring you'll always have a new challenge to conquer.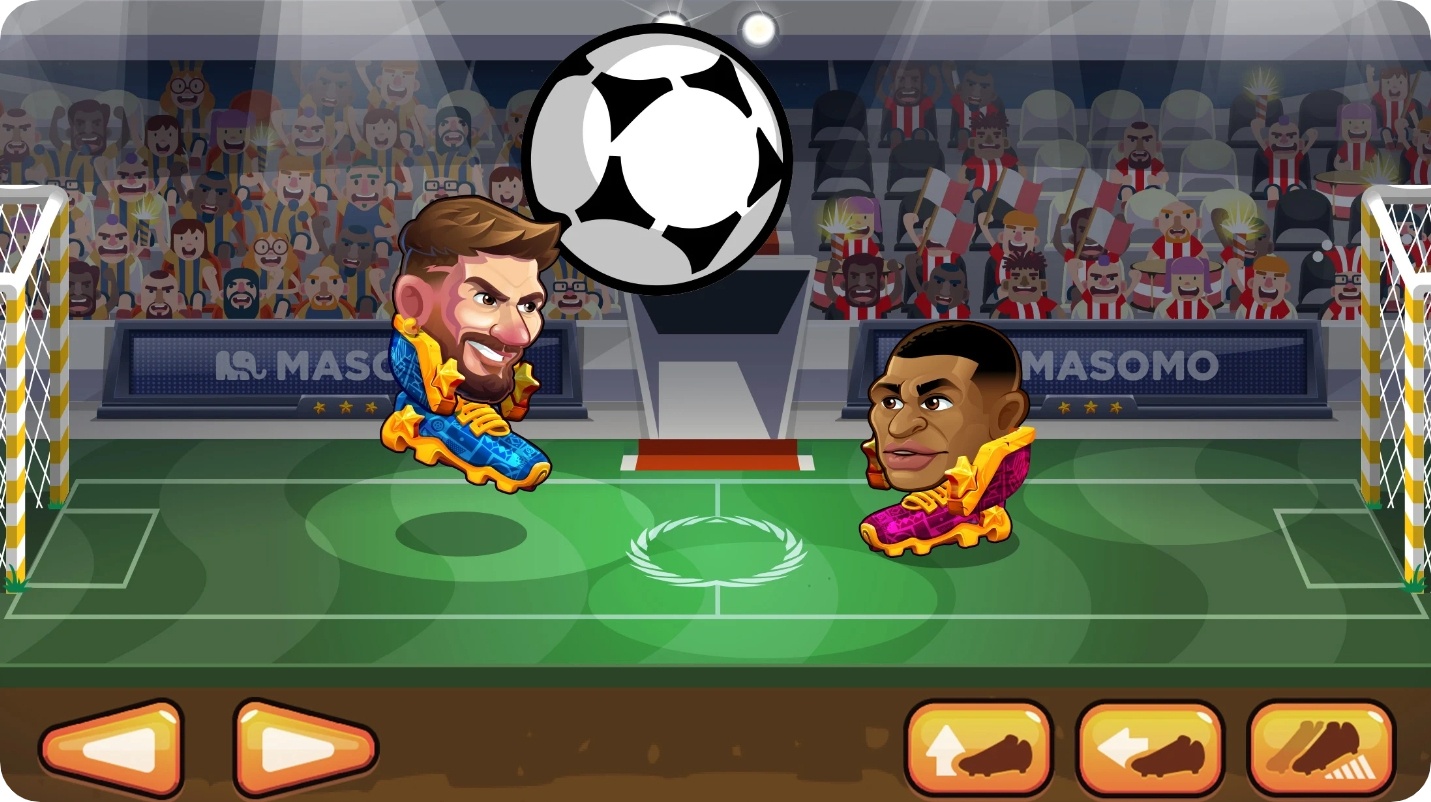 Downloads: 100M+
Customers rating:

(4 / 5)

PSG Soccer Freestyle
This game lets you master freestyle soccer tricks and show them off to the world. There are multiple things that make this one worthy of trying. First of all, the trick cards. Collecting over 40 trick cards to learn new freestyle soccer moves is a blast! And improving those moves is even more satisfying.
And the best part? You get to customize your own character with cool items and accessories to make them stand out on the virtual soccer field. But the real fun begins when you start competing against other players and climbing up the leaderboards. The daily goals offer ever-increasing rewards, making sure you have something to strive for every day.
And let's not forget the exciting opportunity to challenge soccer stars and play alongside them. There are over 400 levels of pure freestyle, and you'll get to progress gradually and learn new things day by day. There are tons of seasonal events to join as well, and these may bring you the most powerful boosters. Challenge your mates and find out who does the tricks better!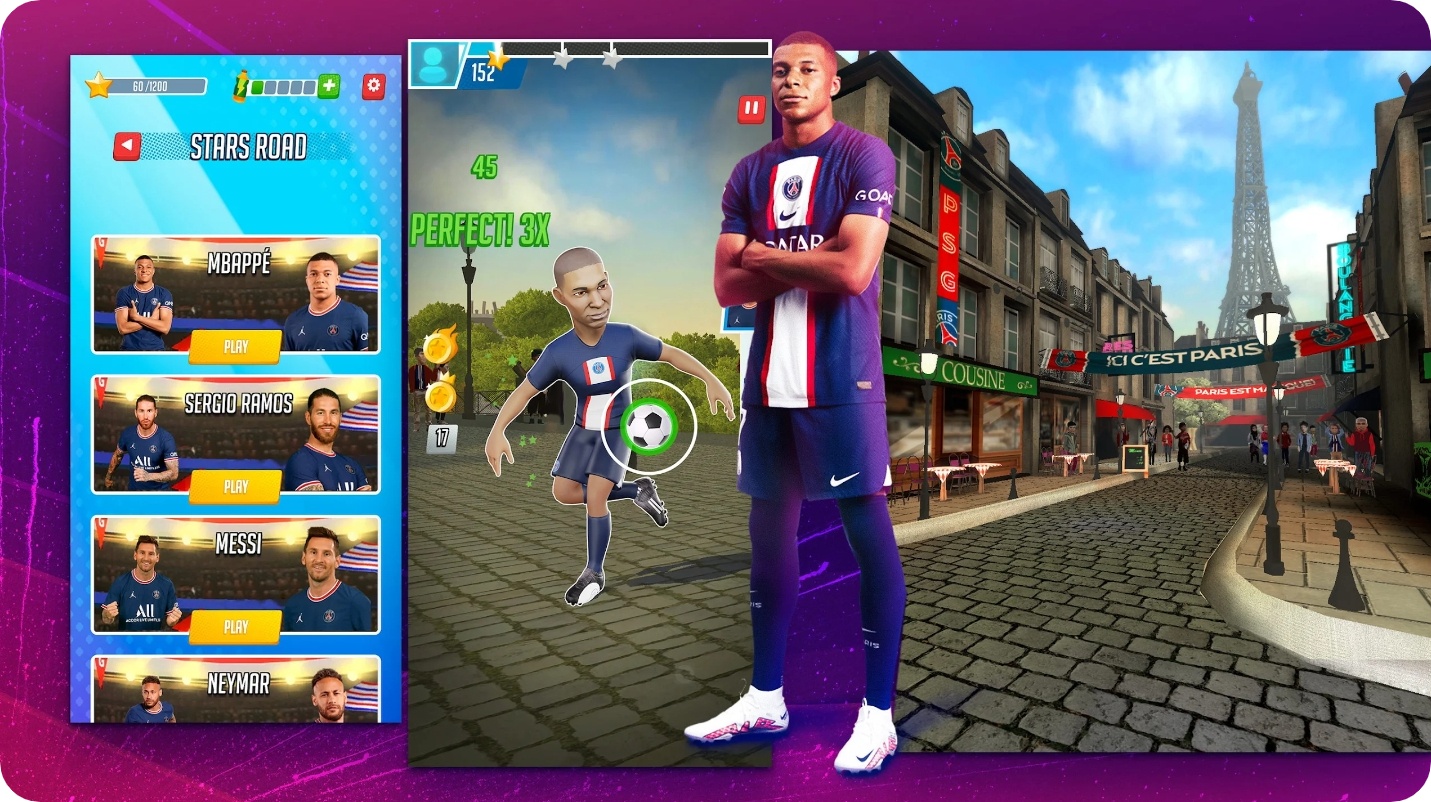 Downloads: 1M+
Customers rating:

(4.7 / 5)

Football Kick
This game is simply put, yet still entertaining to play with pals. Each feature of this one is carefully crafted to make this game an enjoyable and engaging experience for soccer enthusiasts. First off, the online and offline modes let you play wherever and whenever you want, whether you have a web connection or not.
The online tournaments are incredibly fun to try, especially when you're doing it with mates. What's more fun than beating your friends at a game you love? It's a great way to bond and test your soccer skills against people you know. Winning these tournaments and proving yourself to be the best of the best is a feeling like no other!
The amazing ball physics adds a touch of realism and makes the game more challenging. Collecting different teams and cups is another exciting function. It's like a treasure hunt that keeps on giving! With so many teams and cups to collect, it's almost like having your own personalized World Cup.
Downloads: 50M+
Customers rating:

(4.1 / 5)

Check also: 11 Best Tennis Games
Mini Football
This game lets you experience intense, action-packed football with mates. It is the ideal combination of strategy, skill, and fun. And let me tell you, it's worth every second of your time. The game lets you collect and win players of all kinds. You can upgrade them as you move through the game, making your team unbeatable.
All collectible players have different skills, so think strategically to make your team stronger. What's even better is that you can fully customize your team to your liking! With over 100 customization options, you can personalize every aspect of your team: from the jerseys and shorts to the boots and logo. You can even choose the ball you prefer to play with.
The gameplay is a total blast. You can compete in different tiers, and as you progress, you'll experience more impressive stadiums. But it's not just about playing against the computer: get ready to cooperate with friends and gave a great time playing soccer together. You can team up, develop unique tactics, and beat all the other users to climb to the top of the leaderboard.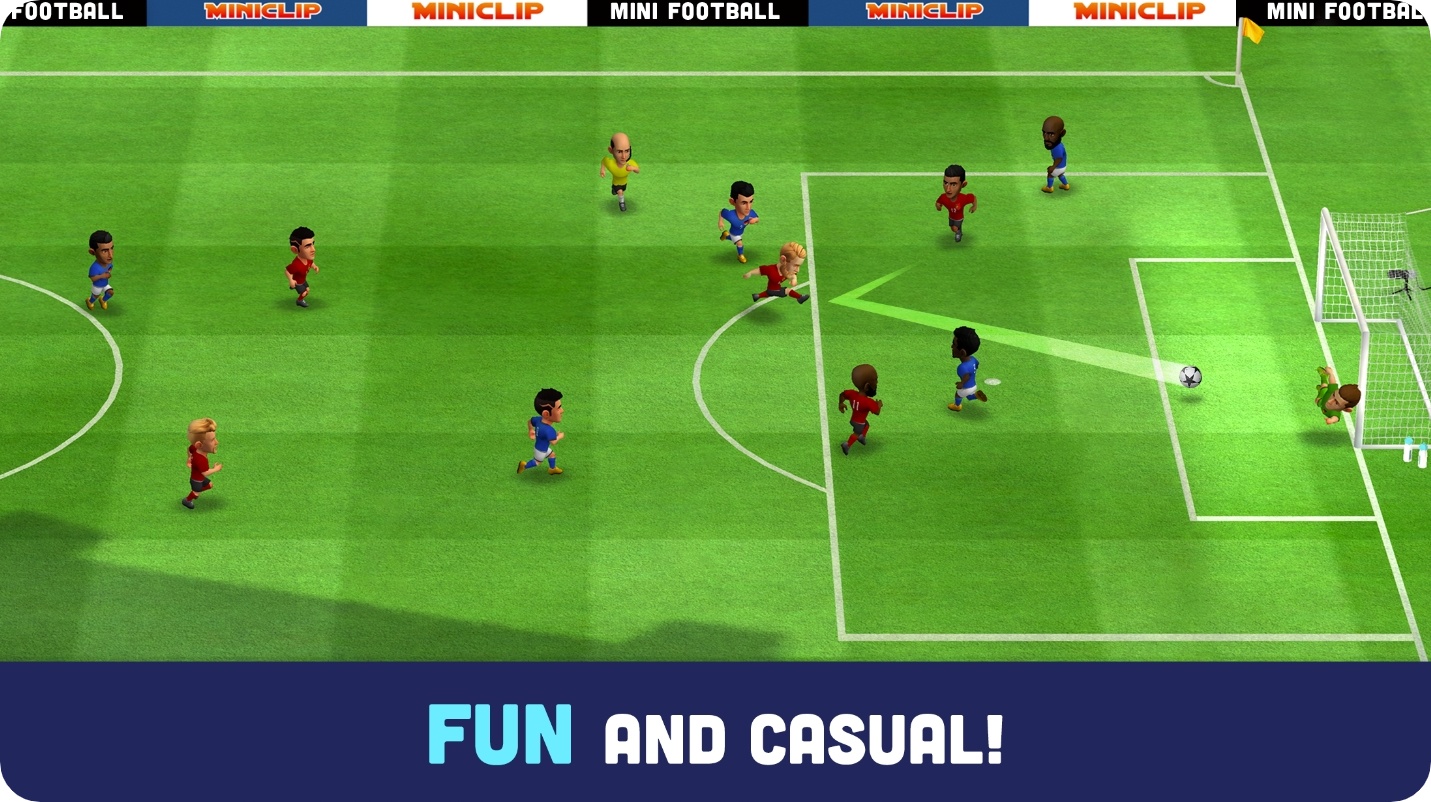 Downloads: 10M+
Customers rating:

(4 / 5)

eFootball™
This app brings the excitement of real soccer to the palm of your hands! First of all, let's talk about the gameplay. The developers really did their research and incorporated all the latest attacking and defending techniques used in modern soccer. And the best part? They're all easy-to-perform commands!
But it's not just about the on-field action, oh no. You'll get to create your own team, signing your favorite players and managers. Feel free to make a team that first your style, there are no limits here. Wanna focus on strong defense and counter-attacks? Go for it! Prefer an all-out attacking style? That's cool too.
Then, you'll get to dive into multiplayer tournaments to test how well your people perform. Battle against users from all over the world and invite your mates to get competitive together. Plus, there are tons of events to win extra rewards. Who doesn't love a little extra bling for their trophy cabinet?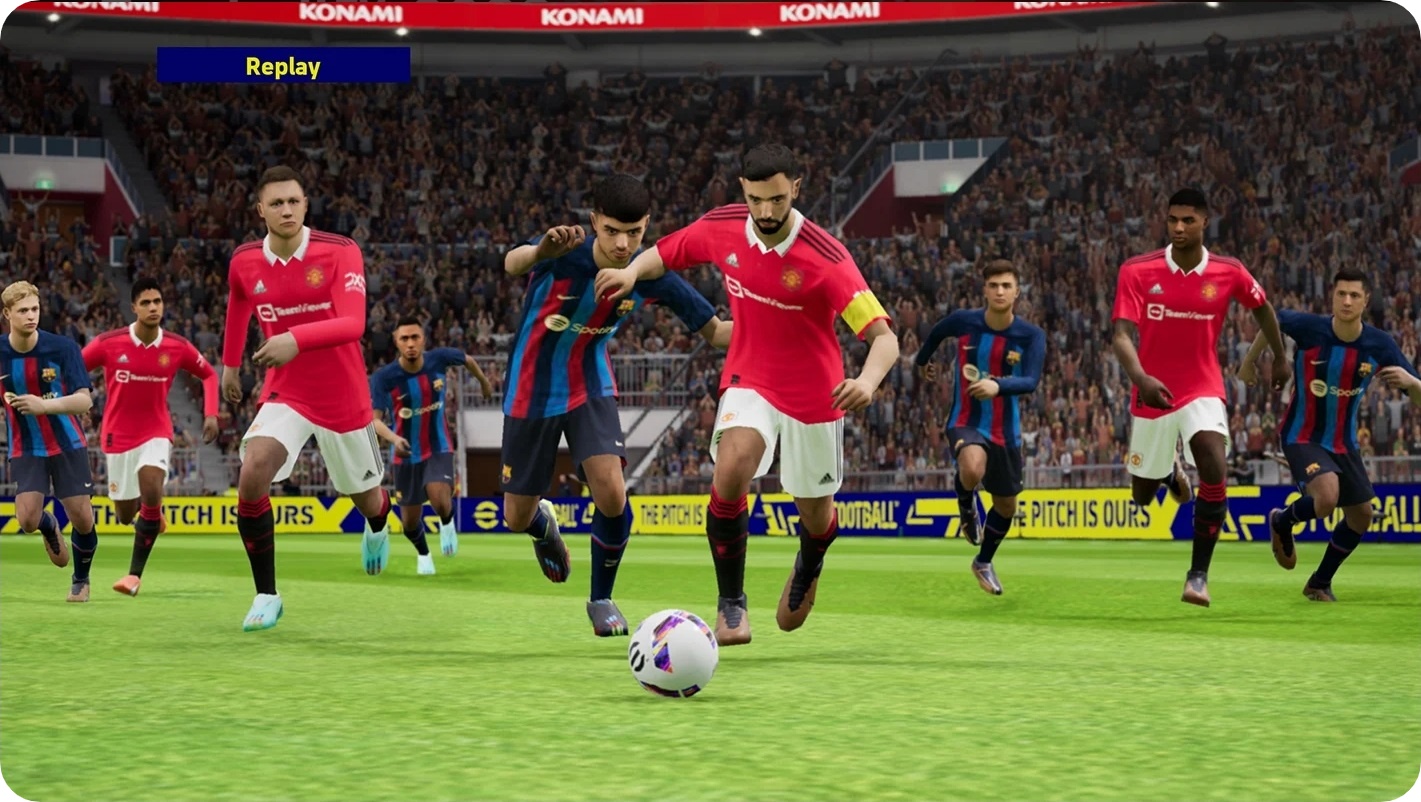 Downloads: 100M+
Customers rating:

(4.3 / 5)

Football Rivals
It's a fun game that lets you build a football career and become a superstar. Whether you're a die-hard fan or just seeking an entertaining way to pass the time, this game has got you covered. It lets you join teams and work with friends and teammates to earn trophies, so, you'll be hooked from the very first round.
Hereby, the exp is fully customizable. You can increase your strength and gain new skills by ranking up, and you can even deal cards to attack your rivals or help your pals. It's all about strategy, and with the right moves, you'll be scoring goals like a pro in no time.
The MP aspect is incredibly cool as well. Squad up with mates and take on other users from around the globe. It's like having your own soccer team right at your fingertips. The game also pays major attention to detail: the graphics are stunning, and the lifelike physics adds up to the fun even more.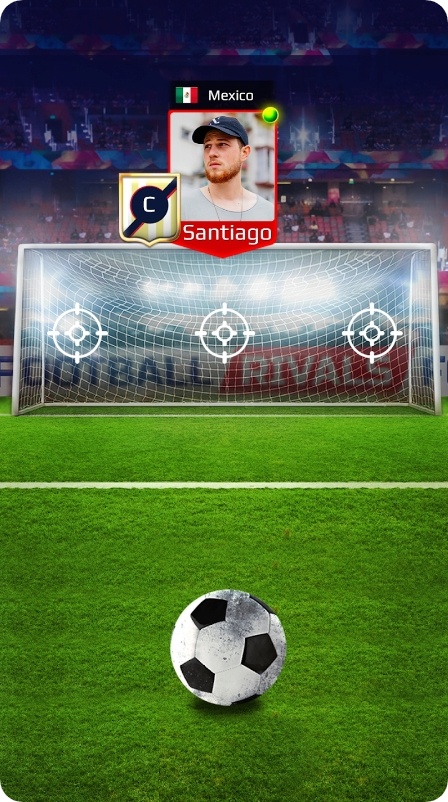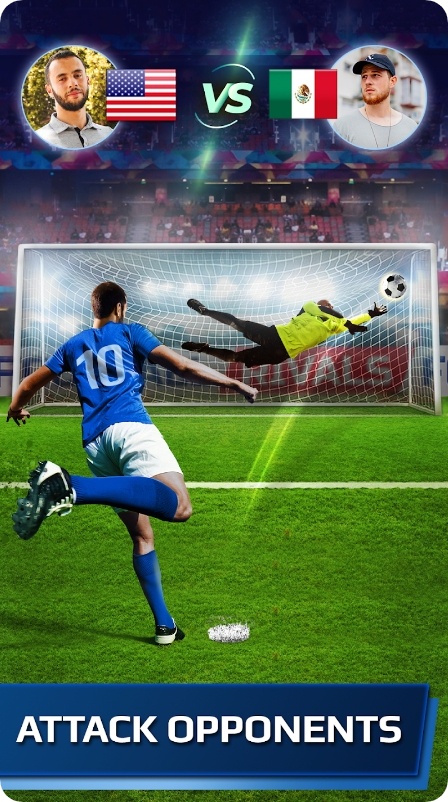 Downloads: 5M+
Customers rating:

(4 / 5)

You may also check: 15 Best Baseball Games
Football Master
This game is slightly different in concept. It's a football team manager that lets you compete with mates and random users to compare skills and tactics. The app puts you in control of building your own dream squad from scratch. You can customize all the smallest details and develop the skills of every member individually.
With over 1400 real players whose stats and skills are updated in real-time, you can train the team and lead it to victory in different leagues and matches around the globe. But it's not just about the players: tactics play a crucial role in beating your opponents with your unique football style.
And when it comes time to take the field, get ready to experience stunning 3D matches that will have you feeling like you're right in the middle of the action. Hereby, you can team up with pals to form alliances and compete against other managers. Each match brings new prizes and boosters that will level up your entire experience.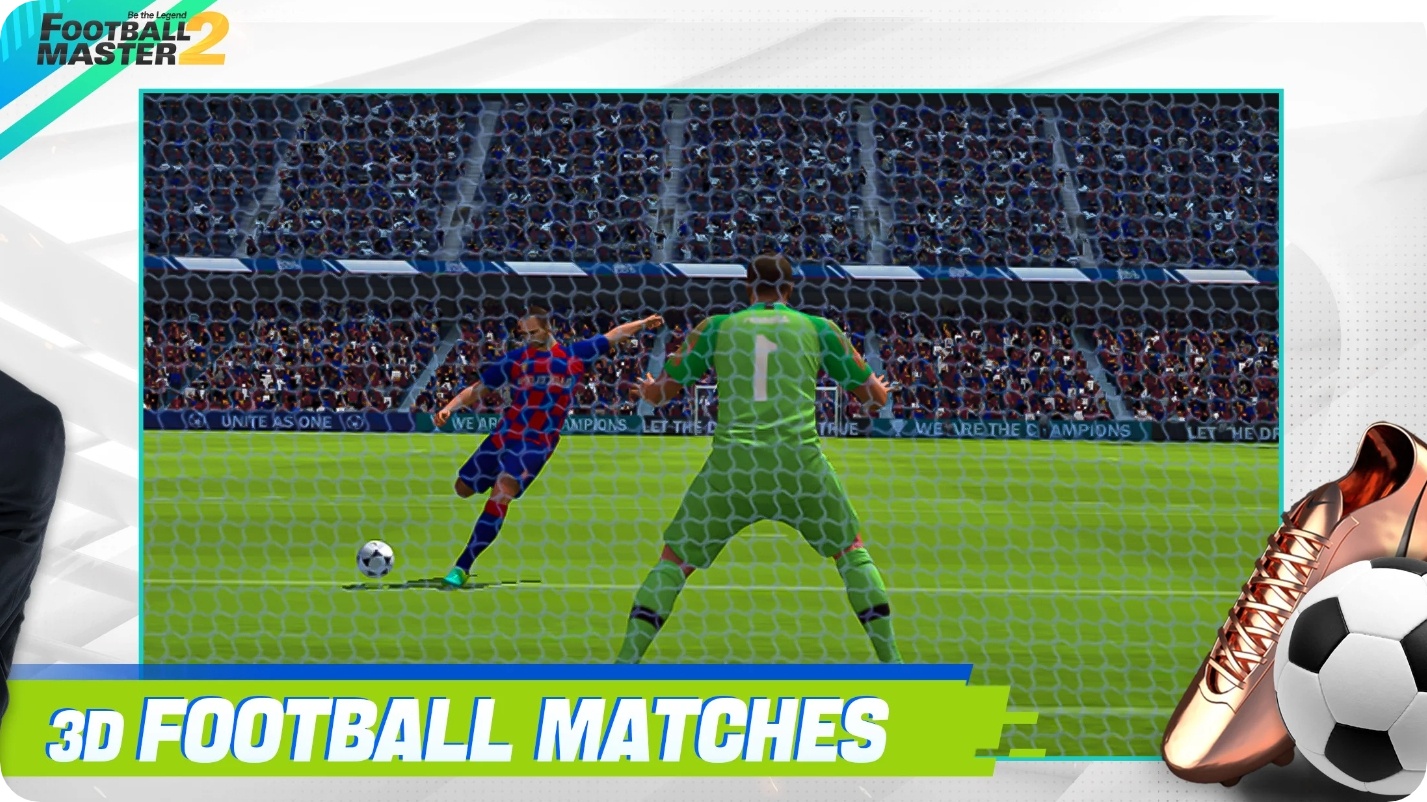 Downloads: 1M+
Customers rating:

(4.3 / 5)