If your children have difficulties with learning the multiplication table, we would like to present to you an excellent solution – Multiply with Max app. It is full of various features, so let's have a look at them!
First of all, the app is pretty lightweight, so you will install it in a few seconds.
If you want to develop your logic skills you may also play puzzle games.
On the homepage of the app, you can choose several sections. For example, there is a special section for learning. After that, you can do exercises, pass an exam, or even try fast training.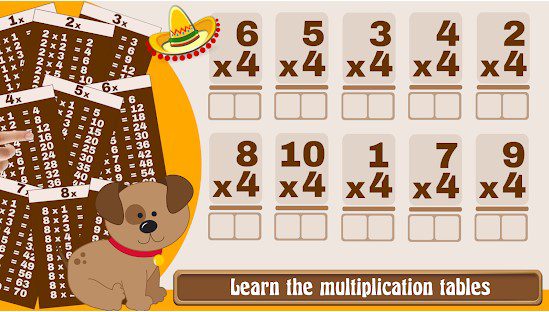 In Multiply with Max, you can choose a certain multiplication table you want to practice. This means that you can select any digit of the times table you want.
The next interesting feature there – the app allows you to compete with your friends or relatives. If you open the Challenge section, you can play with the second person on the same device.
Moreover, Multiply with Max offers a wide range of mini-games that will certainly help your children to learn the multiplication table much faster. In the game section, you will have to manage various objects – eggs, bubbles, animals, etc.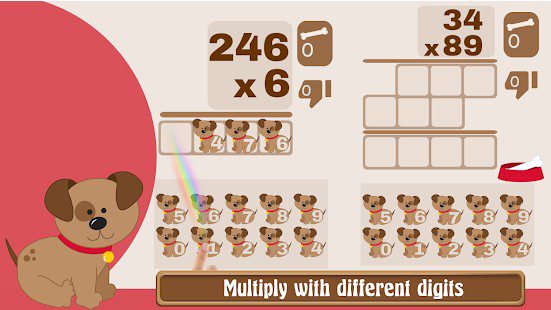 By the way, you can even set up your exam. Before you start, you can choose the number of multiplications, select the preferred time and tables you want to practice.
One of the best parts there – the app contains a straightforward interface with a magnificent graphic. Plus, the app comes with pleasant background music. Therefore, an enjoyable learning process is guaranteed!
While using this tool, we have not found any difficulties. But if you have any questions, you can contact responsive customer support. The technical assistants will help you at any time!
By the way, you can also play chess game apps – they say they are really good for developing strategic skills.
Summarizing all the points, Multiply with Max is truly worth trying. The app will be suitable for both teachers and children. So, hurry up to download it – we believe you will not regret!