Frog Dash is a platformer in which you need to overcome obstacles – jump through them to move to the next level. With each new level, the difficulty will increase – the platforms will start moving in other directions and at a higher speed.
We recommend also checking idle games for Android.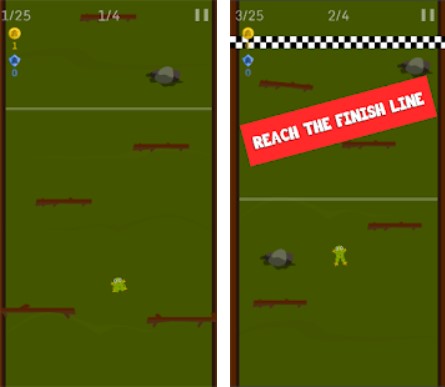 The levels are accompanied by fervent music, which changes periodically.
In total, the game features 30 different levels. The gameplay involves planning each jump so as not to be trapped from the platforms later. For the completed stage, you get coins that can be spent on buying faster frogs, there are 16 of them in total.
The developers periodically add new levels and new frogs, thanks to this, the game remains playable and interesting.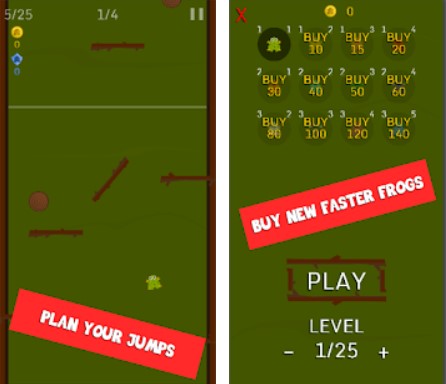 There are also shields scattered across the levels, having which you should not be afraid of obstacles.
Frog Dash is made in a hand-drawn minimalist style, and children will definitely like it. In Frog Dash, the control consists of a single tap on the screen so that the frog starts moving, if you hit something along the way, you will have to start over. It is necessary to plan the further trajectory, otherwise, nothing will work – the game is deceptively simple, yet addictive.
By the way, if you also want to play puzzle games you can check this article.
Frog Dash is suitable for both children and adults since it easily copes with its main task — to have fun. Overcoming platform after platform, you may not notice how time flew by.