SMS has long become the standard for text messaging. For a long enough period, millions of people around the world use SMS. Nowadays most cellular networks have developed tariff plans with unlimited sending of text messages. And yet people began to move more and more to the Internet network.
But despite this, a lot of applications have been created that can send and receive SMS and MMS messages, applications that are designed to merge all your SMS messengers into a single program and other useful utilities. Some of them are confusing with a lot of jokes, and some, on the contrary, are developed only with the most necessary tools. We decided to make a general list of the best SMS apps for Android, based on the tastes of our entire audience.
Textra SMS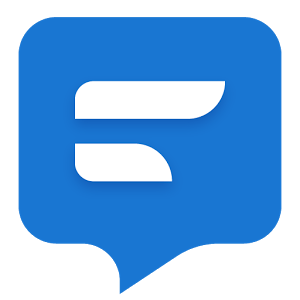 An application that makes communication with friends and colleagues more enjoyable and convenient. First of all, thanks to the interface in which you can quickly create messages and respond to them. The design is entirely sharpened to the popular in our time Material Desing.
In addition to the beautiful appearance, the application also adds new features that are missing in the standard messenger. For example, there is a function "black list", through which you can block unwanted numbers. It is also possible to add a signature to the messages, which will be especially useful when using Textra for corporate purposes.
The functionality of the program is very wide and is designed to make sending and receiving messages as convenient as possible. You can configure a variety of settings that allow you to "sharpen" the program for you. For example, you can change the notification method to your taste: select any melody, set the type of vibration, activate pop-up windows. In phones with built-in LED, you can even set the color of its glow. In addition, it is possible to enable re-notification after a specified time interval. So you definitely do not miss an important message.
In this program for Android, many non-standard but quite useful functions are also implemented. For example, it is possible to filter fixed phone numbers when selecting a destination. This will help you find the right contact more quickly among the many entries.
The appearance can be fully customized, because the settings provide the appropriate options. For example, you can independently set the desired theme, as well as choose the color for the title of the windows. Fonts are also amenable to change.
In general, it turned out to be an excellent alternative to the standard messenger for SMS messages. And besides, with some interesting features. It is worth trying Textra if the standard capabilities of the smartphone is not enough. In the event that very often you have to deal with SMS notifications, Textra will certainly be able to greatly simplify life.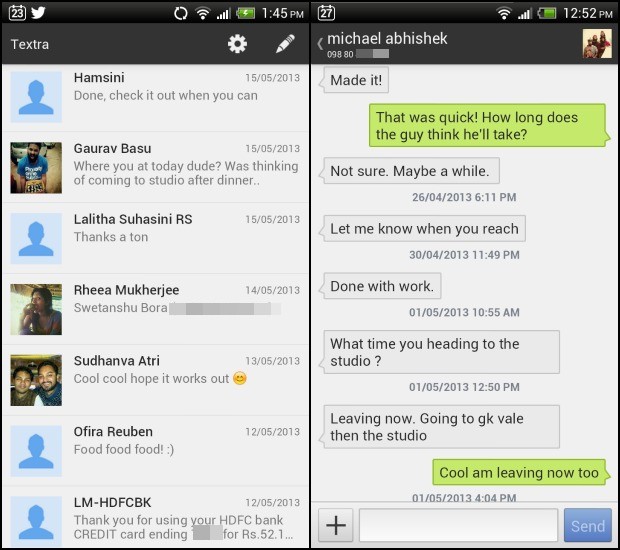 Downloads: +10000000
Costumers rating: (4.5 / 5)
GO SMS Pro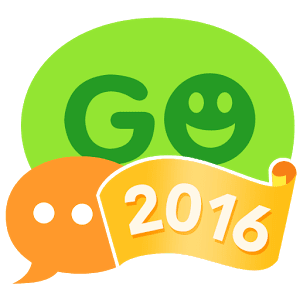 GO SMS Pro is a useful program for sending SMS and MMS messages from Android. More than 50 000 000 users have already assessed all the benefits of the program, completely abandoning the standard features obtained when buying a brand new phone.
Installing the application, you get more than two hundred different themes, among which each will certainly find his own option. In addition, you still expect more than eight hundred "emoticons" that allow you to fully express your emotions. This is sure to be appreciated by all who love to correspond by SMS or simply those who want to set up "letters" solely for their needs.
Features of GO SMS Pro for Android:
Constantly updated topics (at the moment there are more than 200).
Emoticons (smiles) for all occasions. In the application of more than 800 pieces, so you can accurately convey your mood.
In private folders, you can save important information about your identity and manage important messages, until they are hidden under the password.
Free SMS and MMS sending is certainly one of the key features of GO SMS Pro.
Filtering unwanted messages will protect you from spam, viruses, and other debris that can be sent by scammers.
Automatic sending of messages on the specified date and time will always deliver the messages on time!
But all this is only a small part of all the possibilities, since all the most interesting lies directly in the settings of the program. It is in the settings you can change everything: from external design to encryption of confidential messages that will be available only after identifying your identity.
Thus, the application GO SMS Pro for Android becomes a powerful tool for anyone who appreciates the simplicity and security of their data. With this application, you are subject to every SMS. But the most important thing is that all this is completely free!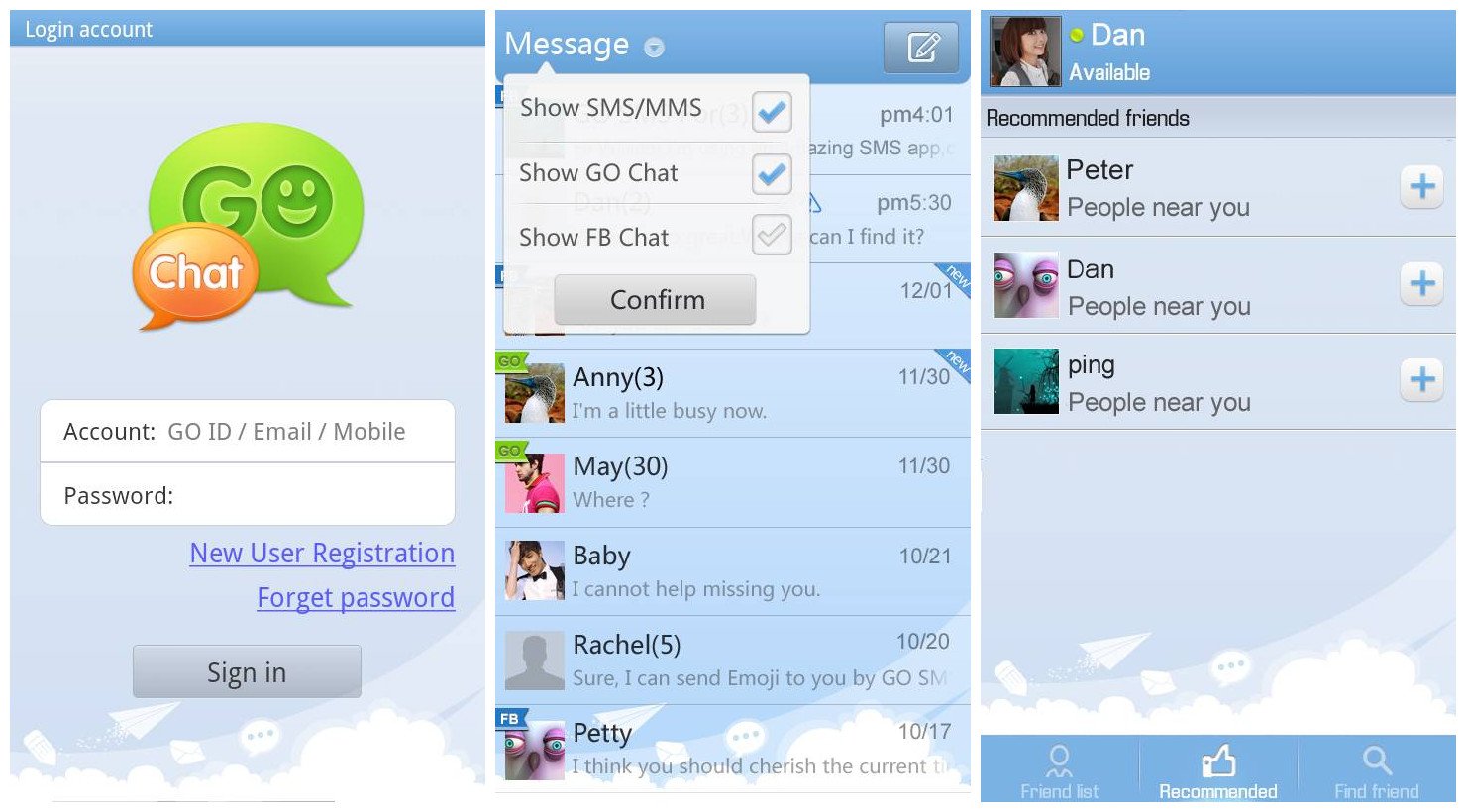 Downloads: +100000000
Costumers rating: (4.4 / 5)
Hangouts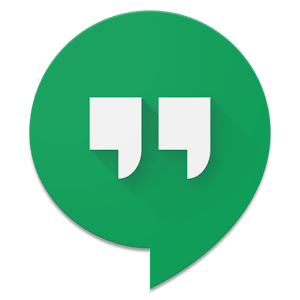 Hangouts is the company's instant messenger for mobile devices from Google. Despite the fact that the general purpose of programs for Android of this class gives not too much scope for flying fantasy, the developers of Google still managed to create an interesting, quite original product.
Hangouts has the following features:
receive and send messages with the ability to easily switch between chats;
creation of videoconferences with other users of the program;
seamless synchronization with other Android devices, as well as with a PC (using a special extension for the browser Chrome);
creation of group chat rooms with a capacity of up to 150 people;
online translation through the service Youtube.com;
add photos, animations, maps, as well as location information (mobile device) to messages;
calls to phone numbers (if the contact also uses Hangouts, then the call will be free);
the availability of a Google Voice account for calls, sending SMS and voice messages;
minimum CPU load;
good stability of work.
As you can see, the functionality is quite rich, especially considering that Hangouts is absolutely free. There are also its own unique features. For example, instead of the standard contact list, you can create a list of dialogs, giving each of them a separate name.
Such an analog of the chat room. In addition, Hangouts for Android can provide the highest level of privacy. And, although based on Gtalk, instead of the open XMPP, a new proprietary messaging protocol was used. Google checks its security carefully and regularly reports the results of its work during the annual Google I/O conference.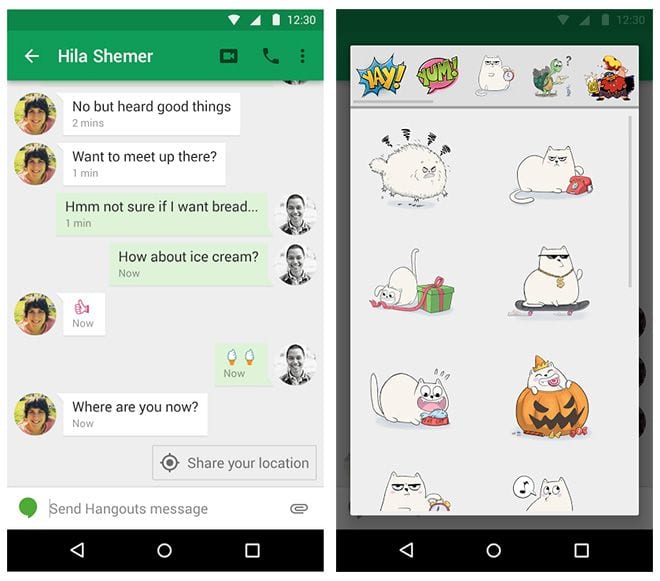 Downloads: +1000000000
Costumers rating: (4 / 5)

Facebook Messenger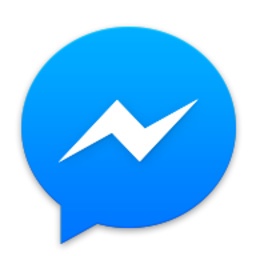 Facebook Messenger – this application is designed for comfortable communication on Android with friends from the social network Facebook. You no longer have to go to the main site to write something to friends or share some information with them. Now you will simply exchange messages according to the type of standard SMS.
In addition to the convenience, Facebook Messenger for Android has a lot of useful features that greatly enhance the opportunities for regular communication on Facebook. With the help of bright smiles and unique stickers, you can send your friends your mood, and also surprise them by sending emoticons that do not exist in the standard version of the famous social network.
Features of Facebook Messenger:
Keep up the correspondence without going to "Facebook". This allows not only to conduct instant messaging but also to save money on traffic.
Communicate right away with several friends at the same time, leading the discussion and sharing files on the go.
Pass your mood with specially selected smiles, stickers, and even with the help of familiar characters from your favorite games.
Share personal pictures and videos without worrying about security. Your entire history of correspondence and file sharing is absolutely confidential.
Do not interrupt communication even when the device is busy with other processes. This allows you to combine work and entertainment with communication.
Share text messages with contacts from your phonebook, even if they are not your friends on Facebook.
Turn on showing your location so that all your friends know where you are at the moment.
Create voice messages that can be sent to a selected group of friends at the time you specify.
Thanks to the notification of receipt of your message by the addressee, you will always know that everything you wrote is delivered to the address.
Create a special mode, or turn off notifications so that the program does not bother you during work or rest.
Apparently, the Facebook Messenger program for Android is not a simple "messenger", which was created solely for correspondence. The capabilities of this program significantly expand the standard correspondence in Facebook making on its basis its own unique in its capabilities social network with its rules and settings. The program is not whimsical at all to the system requirements of the device and consumes incredibly little Internet traffic.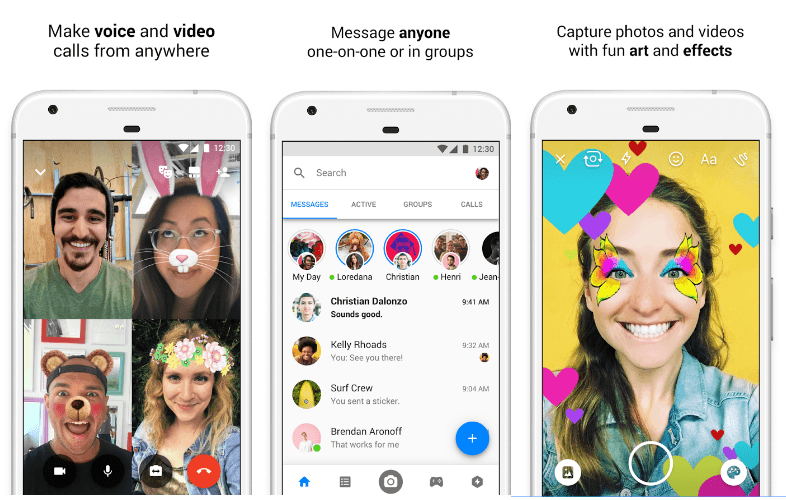 Downloads: +1000000000
Costumers rating: (4 / 5)
Handcent Next SMS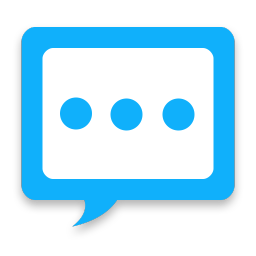 The application is really very functional, and also flexible, with a bunch of settings and a convenient and beautiful design. It has just an unrealistic number of settings, thanks to which you can change the application beyond recognition and make from it what is most suitable for you.
There are several possible designs for displaying SMS messages. For each style, you can choose a color scheme.
The main screen of the application is a list of dialogs – this is how SMS messages are grouped in this application. You can also customize the appearance of it. For contacts, you can enable the display of contact avatars.
In general, you can configure almost everything – displaying links to websites, phone numbers, displaying the name of the person you are talking to, the date, background color, font separately for received and sent SMS, etc. Hardly anyone will not be enough of these settings.
In addition to the appearance, there are lots of settings. Separately, you can praise the notification settings. You can customize them for each contact individually – a melody, notification icon color, quiet mode, etc. Also, the bonus is the ability to select any ringtone from your phone or card, which is often lacking in the standard version of Android. This feature is built into the system, and you can select any ringtones for any notification using HandCent SMS.
It is possible to customize the display of SMS messages, depending on the category of the number – workers, relatives, friends, etc. Another useful thing is the blacklist. You can add annoying numbers to it.
There are, for example, the possibility of voice dialing, several options for widgets on the desktop, automatic signature, templates, privacy settings, etc. In the free version, there is advertising but it is absolutely unobtrusive and does not interfere. In addition, the main screen does not have it at all.
The most important thing is that the program can be adjusted to suit your needs.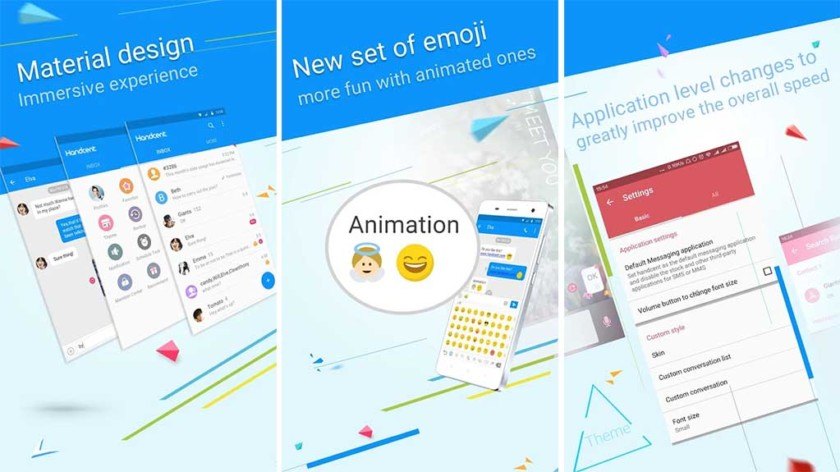 Downloads: +1000000
Costumers rating: (4.1 / 5)
Chomp SMS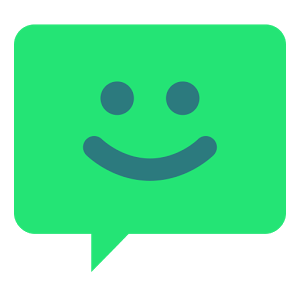 Chomp SMS is a sacred thing in the world of Android. It existed back in the days of Eclair and Froyo and was known as one of the best applications that can replace the standard tool for working with SMS. After such a long time, Chomp SMS is popular today, and not for nothing.
You can create your own background for each conversation. Also, widgets are available to you, pop-up notifications, more than 800 emoticons, and even SMS blocking if you are tired of receiving a continuous number of messages.
A good SMS app cannot do without notifications, so the corresponding settings in Chomp SMS are deep and unlimited. There are, and tuning tunes, and selecting icons for the notification panel, and different vibration styles.
One of the Chomp SMS chips is that you can very flexibly set up a list of correspondence and the dialogs themselves. Everything is configured literally. Messages will look exactly the way you want.
Capabilities:
A fast writing of messages (on button Search or Camera).
Chat in the style of the iPhone.
Support for contact photos.
Quick response.
Signature.
Quick selection of contacts and groups from the list.
Count the number of characters and SMS.
Customize the user interface.
Configure notifications.
Ringtones for each contact.
Blacklist.
Reading SMS in voice.
Button for marking all messages as read.
Possibility to quickly remove the keyboard (by clicking on the message area).
Possibility to send messages through the server chompSMS (paid, depending on the region).
If you are interested in a proven application, with a lot of interesting features, this is exactly what you were looking for.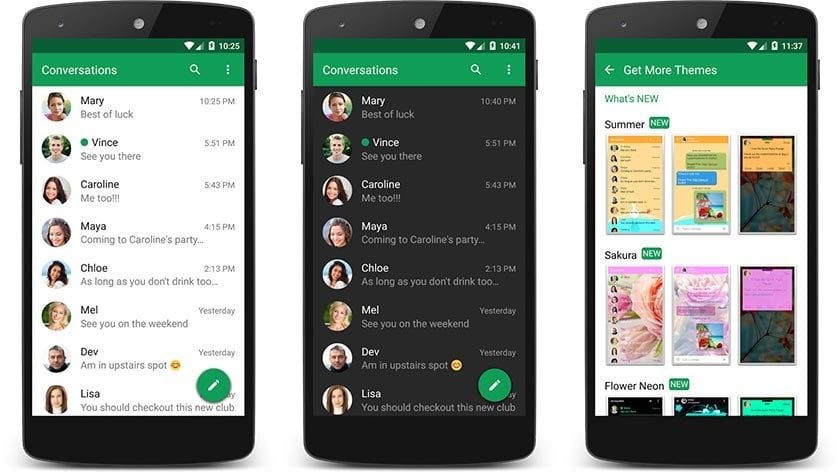 Downloads: +10000000
Costumers rating: (4.3 / 5)
QKSMS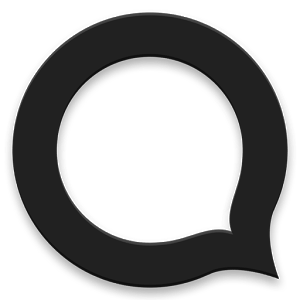 By installing QKSMS application you will get a pleasant modern, beautiful, and effective interpretation of the outdated structure of text messaging. Among the many cumbersome and ineffective SMS applications and outdated known alternatives, the QKSMS application is what you will really admire. Developers of QKSMS claim that they again breathed magic into the process of text messaging.
The creators of the QKSMS program, when developing it, paid particular attention to detail to provide an intuitive user interface for the application, including user-friendly and understandable user access to a set of emojis emoticons, as well as an effective set of application functions that allow creating competent messages. All this will allow you to enjoy using the QKSMS application every second.
Application features:
A set of various themes: 19 beautiful background colors to choose from.
Night mode: with it, the brightness of the screen decreases, to provide comfort to your eyes while using the application in the dark. This also allows the application to consume less power from the battery power of your mobile device.
QKReply (quick reply): нou will be able to respond to messages as quickly as never.
Support MMS.
Group text messaging.
Without advertising:тNo advertising message will not distract your attention, as in the application, advertising is completely absent.
Literally, everything that you want: вevelopers of the QKSMS application work on its improvement every day.
By the way, if you update QKSMS application to QKSMS +, you will get:
Updating themes: more than 150 additional colors!
Automatic night mode in the dark.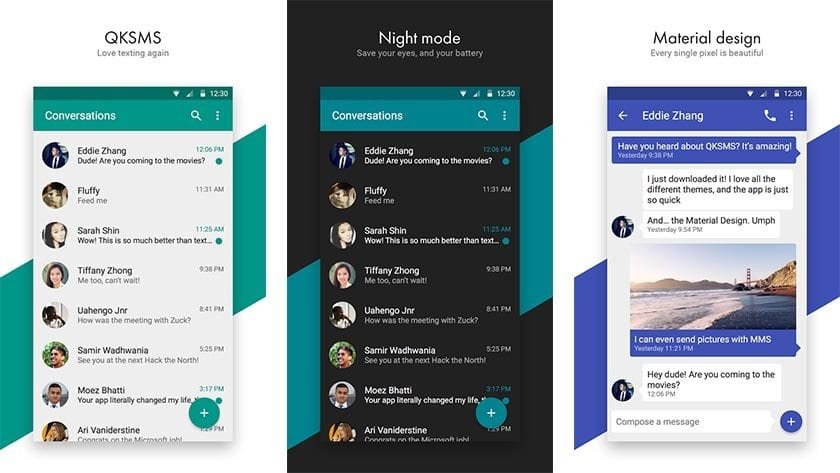 Downloads: +100000
Costumers rating: (4.1 / 5)
Signal Private Messenger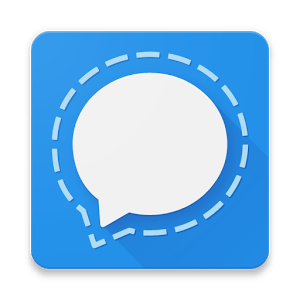 Signal Private Messenger – secure messenger with open source, providing reliable encryption of transmitted data in both individual and group chat rooms.
Signal Private Messenger has reliable end-to-end encryption and provides maximum security for user data. You can chat with friends one-on-one or create group conversations and not worry about the privacy of your dialogues. In this case, the program reliably protects not only the contents of the correspondence but also the list of interlocutors, the name of the conversation and its avatar.
In addition to messaging, the program also supports the implementation of voice calls. In this case, regardless of the distance between the interlocutors from each other, it will provide crystal sound quality.
One of the main features of Signal Private Messenger is the lack of registration. She only uses your phone number. This will also help to find people more quickly: all contacts of your phone book that already use this application will be immediately available for communication. The rest you can invite to Signal yourself.
Opportunities of Signal Private Messenger:
Be yourself – the signal uses your existing number and address book. No separate logins, passwords.
Group chat. In the Secret Groups, you will be able to communicate and discuss important issues. Not only messages will be encrypted, but also a list of participants.
Open source. Verification by code. Cryptographic protocols are responsible for security.
Fast work. The messenger protocol is designed in such a way that messages instantly reach the address.
A high quality of communication – even if you are separated by the ocean, you will all hear.
You can say anything without fear because the Signal messenger uses an advanced encryption protocol from one user to another.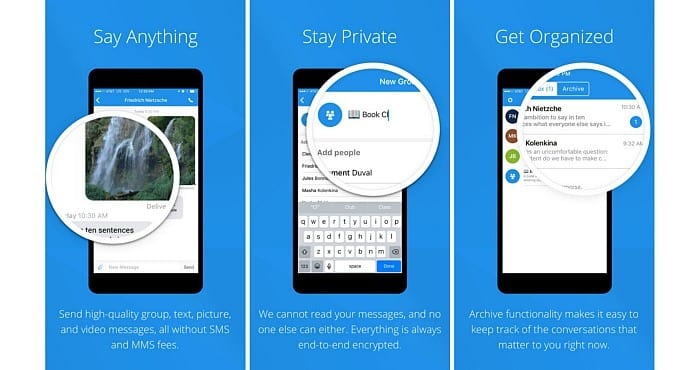 Downloads: +5000000
Costumers rating: (4.6 / 5)
YAATA SMS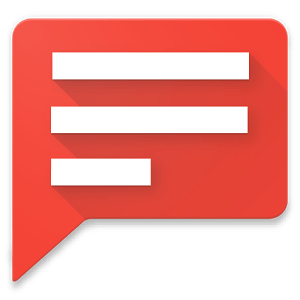 YAATA SMS for Android is a handy and feature-rich SMS manager in material design. Pretty beautiful color combinations. There are two options – the first adds to the screen only light colors, and the second gray-blue, blue.
Features:
three styles of widgets;
a wide range of functions for deferral and automation;
the ability to adjust vibration at the right time, as well as sound alerts;
a few neon colors, blinking which can be adjusted if necessary;
the ability to receive the fastest notifications from three favorite contacts;
if necessary, you can throw YAATA SMS on the tablet – there it will also work fine, perform the same functions.
You can create:
deferred shipments;
blacklists;
conversion of SMS to MMS;
copy and paste selected text;
group chats;
automatic forwarding;
backups;
restore old settings;
functions are constantly replenished.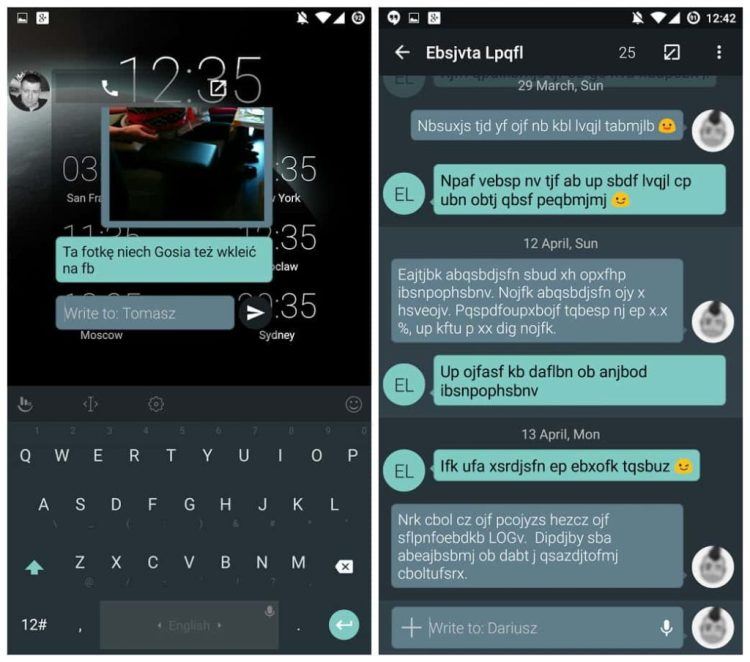 Downloads: +100000
Costumers rating: (4.4 / 5)
You may also like: Reminder apps for Android
Mood Messenger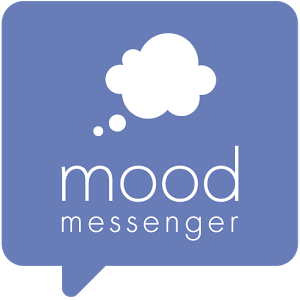 MOODMessenger is a handy application for sending SMS and MMS devices to Android. Due to the availability of a number of advanced features, it can be considered a good alternative to standard operating system tools designed for working with messages.
The main advantage of MOOD Messenger is customization – almost any element of the interface can be customized manually – fonts, icons, colors of various elements, etc. The color is set manually in the skin settings. Settings in MOOD Messenger is sufficient – it's not just the appearance but also notifications, language, accounts, and much more. If desired, the user can be authorized via Twitter, Facebook or Google+.
Externally, MOOD Messenger looks very stylish – the developers worked well on the design. In addition to the standard features, there is a blacklist and privacy – you can block unwanted senders or hide correspondence from prying eyes.
MOOD Messenger fully supports devices with two sim cards, and also allows you to create group chats. It should be taken into account that for full compatibility it is desirable that the interlocutor also has this application installed, otherwise the message sent from it may look different from it, especially if there are many non-text symbols.
MOODMessenger is a worthy alternative to the standard application for SMS\MMS in Android, although the application is quite popular on Google Play.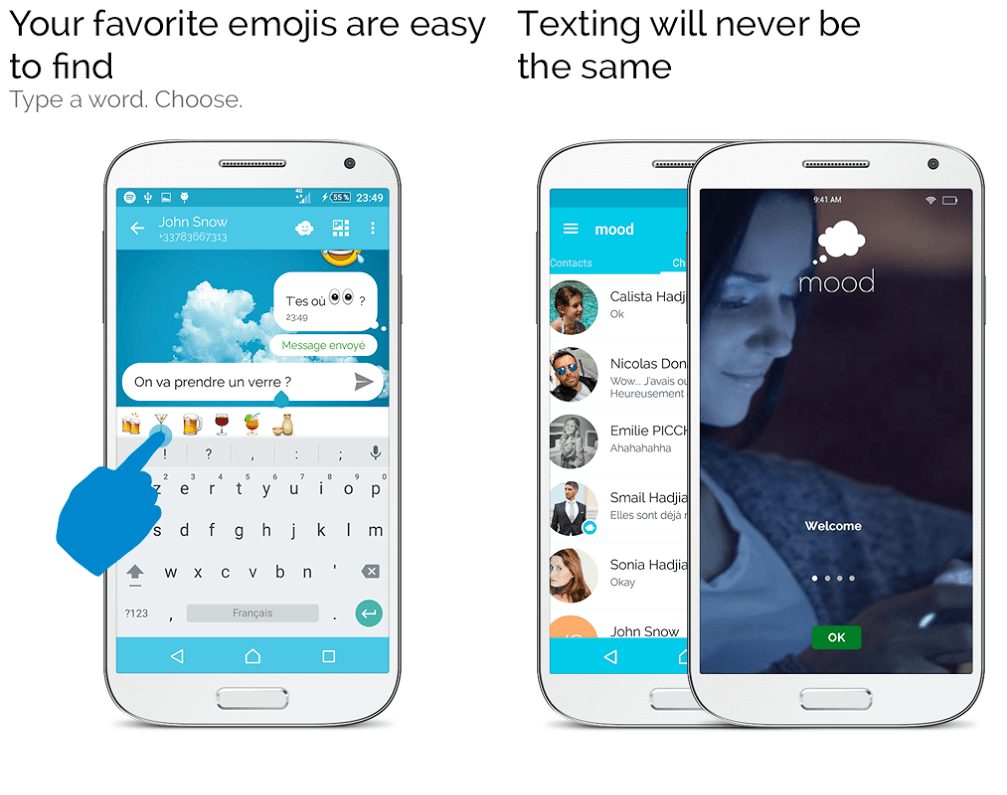 Downloads: +1000000
Costumers rating: (4.5 / 5)
SMS Backup & Restore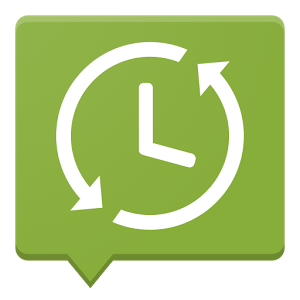 If you accidentally deleted one or more messages on your smartphone, do not panic! This guide will be exactly for you. Recover deleted messages on Android can be, although sometimes it is difficult.
A new, up-to-date application for restoring and copying text messages. Works fine, has the ability to create a file from backups. In the settings section, you can change the directories for storing SMS. A useful program is ideally suited for use by even the most uninformed users, is equipped with a system of individual settings, quickly starts up and is characterized by ease of use. The program is constantly improved and updated by the manufacturer. A good addition to the base of the necessary applications of the mobile device.
A small but useful application leaves only positive emotions due to its speed of operation. Plus it is free and absolutely everyone can use it. For the perfect work of the application, you need the firmware version of Android no lower than 1.5.
Application features:
ease of use, the ability to restore deleted SMS can be only 1-2 clicks;
the ability to work on a schedule, including recovery and backup files;
remove outdated and unnecessary messages on your smartphone;
export data to the Internet, in HTML format;
no advertising;
transferring recovered files, messages to the SD card.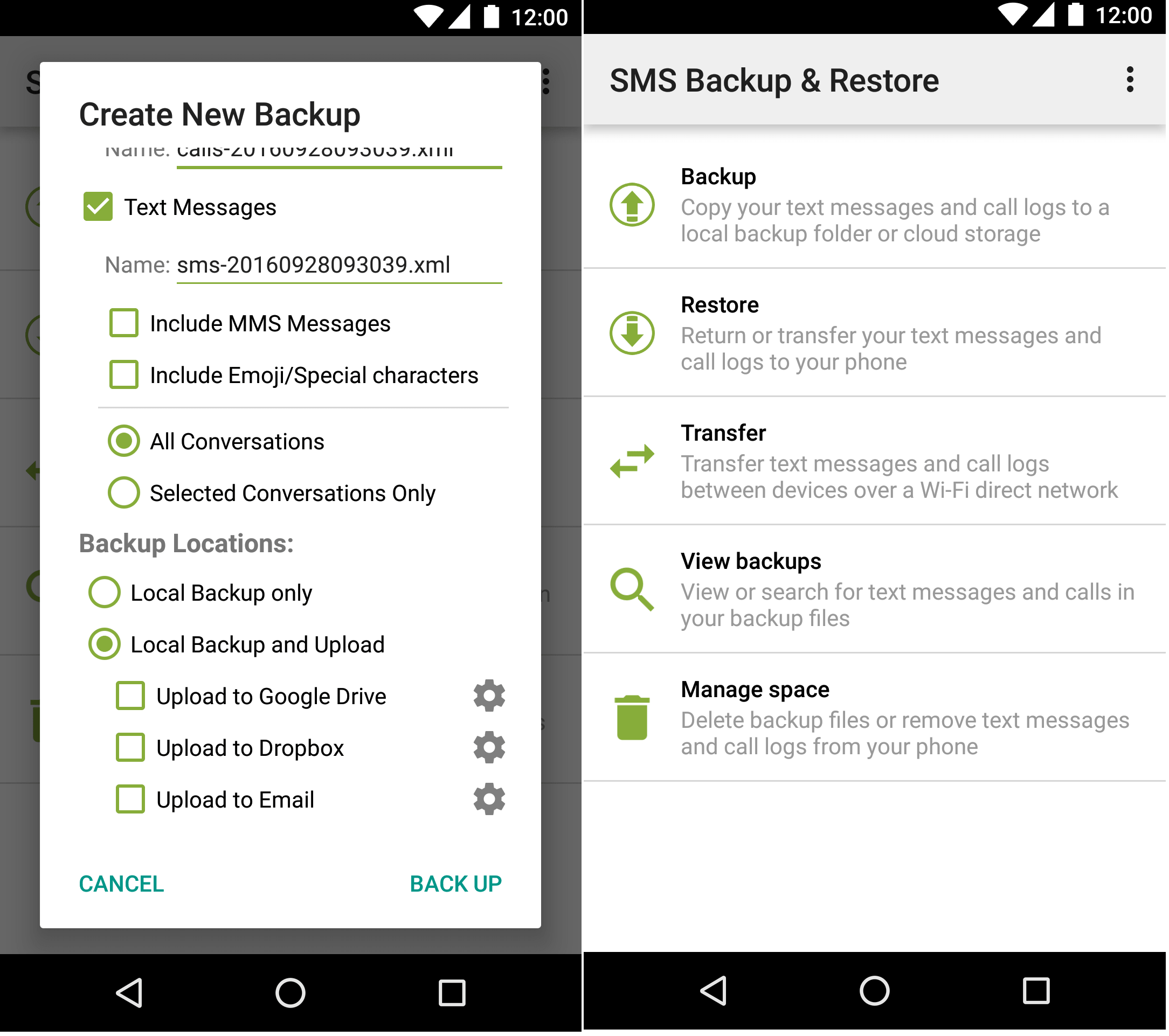 Downloads: +10000000
Costumers rating: (4.5 / 5)
MySMS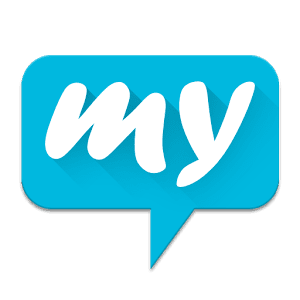 As for one of the best SMS tools for Android, consumers and the press have often had excellent reviews for MySMS recently. It can be employed not only on the Android unit but also on Mac, Windows, and web browsers. This provides an advantage by allowing consumers to post from their tablet or computer utilizing only their Android phone device number. It also maintains MMS and group messages and can connect with services such as Google Drive and Dropbox. The disadvantage is that many of its advanced features require a subscription to premium membership.
The first feature of this service is that it imports from the connected device and permanently stores the entire message history in the cloud. In addition, a complete telephone database of contacts is also imported. This allows you to use this service to backup messages and access the SMS archive from other devices, for example, a tablet.
When composing a new message, a convenient auto-completion of the contact name works. There is an option for SMS group sending – up to fifty contacts can be added to the mailing list of any message.
Sending messages passes without problems, the delay for all intermediate operations does not exceed a dozen seconds. It is convenient that messages sent via MySMS are saved not only in the archive of the application itself but also in the corresponding chains of the Android messenger. MySMS can also be used as a regular Internet messenger – the exchange of messages between users of MySMS is on the Internet and is free.
Perhaps the most useful and original property of the program is the ability to synchronize messages with Evernote. After a short and easy setup, the application will automatically copy all incoming and outgoing messages to the specified Evernote notebook. In this case, each subscriber creates his own tag, so that the correspondence is stored in relative order and does not clutter up the notebook.
In addition to remotely managing the sending and receiving of messages, the browser can also be used to track other events that occur on your Android device.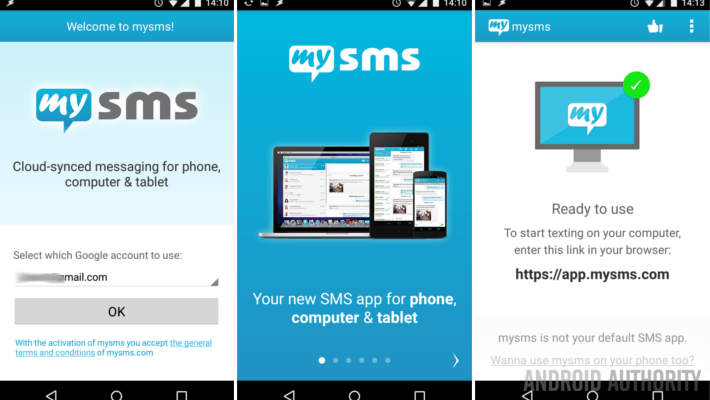 Downloads: +1000000
Costumers rating: (4.3 / 5)
Plus Messenger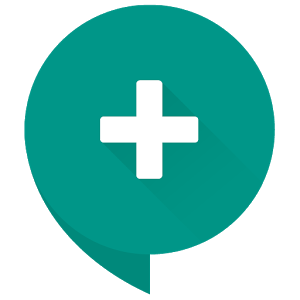 Plus Messenger is a Telegram client created by third-party developers, which has several additional features.
The messenger duplicates almost all functions of the original program but it can also boast of unique settings. For example, the appearance of this application can be changed with themes available for download for free. You can reconfigure fonts and notifications. Also, the user is now able to hide his phone number from outsiders, and the program will notify you about the screenshots made in the secret chat rooms.
The interface has been slightly redesigned. In addition to the side menu, the upper one also appeared, from where you can quickly move on to groups and correspondence. But this client is working somewhat slower than the original messenger, which can not but grieve. Through the program, users can exchange messages, files, and stickers.
The application is developed on the Telegram API, so there are no problems with servers and data transfer. The interface is convenient and can simplify access to some functions and menus.
Among the notable differences of Plus Messenger can be noted only the presence of a large number of themes that significantly change the appearance of the client. There are additional functions but they are not enough.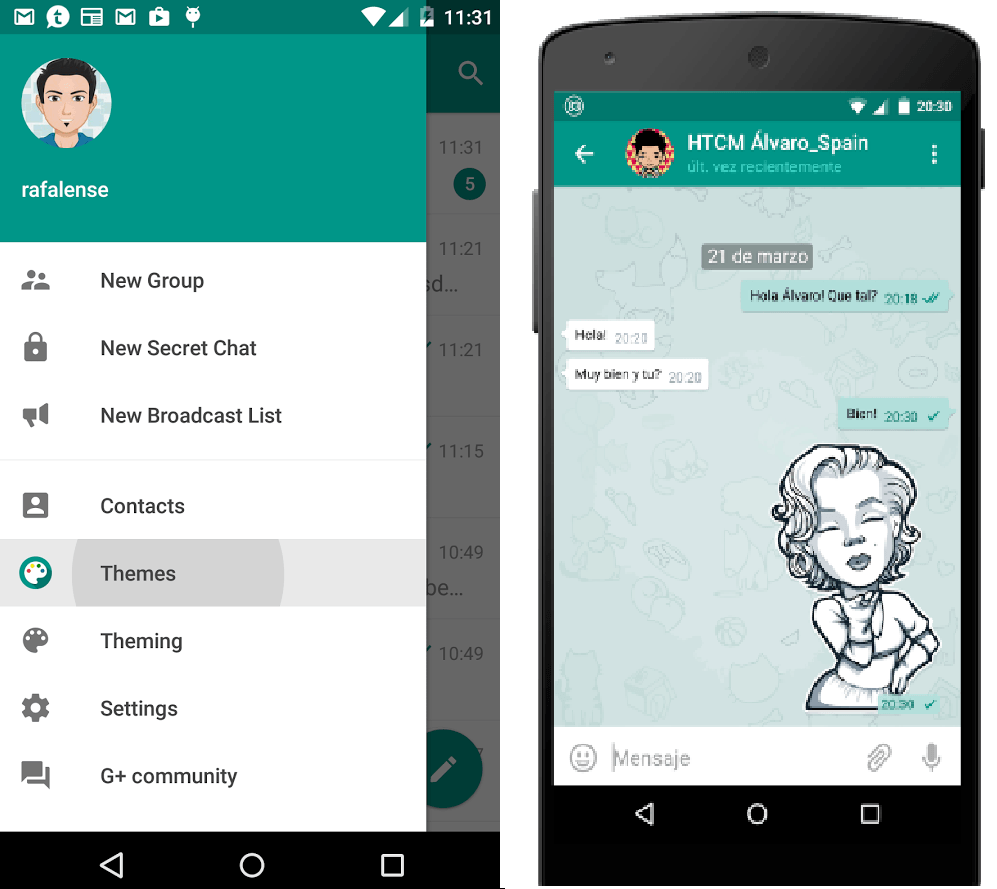 Downloads: +5000000
Costumers rating: (4.5 / 5)
You may also like: Virtual girlfriend apps for Android
Pulse SMS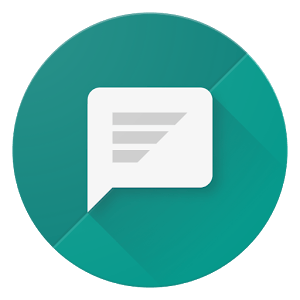 Pulse SMS (Phone/Tablet/Web) – an application that will facilitate communication from various devices by combining them in one place. It allows you to quickly and securely exchange messages while having a lot of functions and settings. To get started, you need to create an account, after which you can access all your messages.
In addition to text messages, you can exchange photos, videos and audio records, and you can specify your location. You can send messages to a large number of people at once, or you can automatically copy them to cloud storage.
In addition, Pulse supports several services for "Reading for Later" – Pocket, Instapaper, and others. It is very convenient if you do not have constant access to the Internet, or you want to read the news in the evening by the fireplace.
The developers went further – they added not only the possibility of registration through social networks but also the sharing of news via Twitter, Facebook, and LinkedIn. If you are an open opponent of such sites, you can always use the buttons "Share via SMS" or via Email.
Main functions:
Flexible tariffs for communication with the whole world.
Encrypted messages.
Gypsum and stickers.
Delayed sending of messages.
Ability to turn off notifications.
Web-based interface.
Bacup correspondence.
Blacklist.
Sending messages on a schedule.
Automatic backup of the database.
Support for two SIM cards (only for Android 5.1 or higher).
Downloads: +100000
Costumers rating: (4.4 / 5)
Disa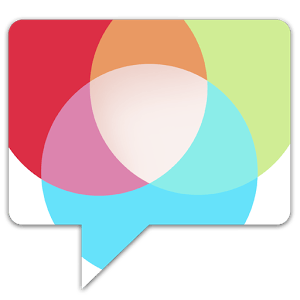 The plan to integrate popular social clients into one application revolves around a huge number of developers – imagine WhatsApp, Facebook, and Telegram without going through menus, switching, and unnecessary settings, everything functions in one place and right before the eyes of busy users.
Impressive? Project Disa promises even more – with the help of useful plug-ins, users noticeably expand the capabilities of the application, add more communication and joy.
Disa promises to combine all the popular methods of messaging, which can be connected using plug-ins. And this is another little thing – the developers are persistently boasting of high-quality preservation of the battery's charge because only one application works with all the customers at once.
Currently, SMS, Facebook, and Whatsapp are supported. The next in the list should appear Telegram.
Disa's feature is not only that the program allows you to add different ways of messaging but also knows how to merge profiles of different networks into one account.
This allows you to display a common history of correspondence in one account, and answer the choice in any of the networks. For example, if a user leaves Facebook, the message can be sent via SMS so that it can be read immediately.
The application also supports the creation of backup copies of the settings and history of the correspondence locally, or on Google Drive. Instead of text messages, you can record small audio fragments and send them as a file that you can listen directly to the program.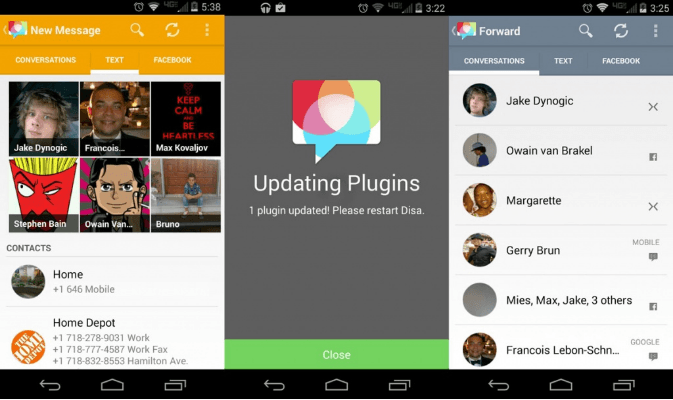 Downloads: +1000000
Costumers rating: (4.1 / 5)
Pushbullet – SMS on PC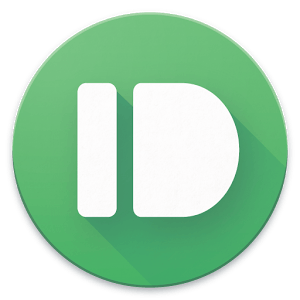 The application allows you to broadcast notifications from your mobile device to your computer, as well as transfer files, texts, and links. And given its functionality, the owners of iPhones will have to be envied.
First of all, this service helps you to learn about everything that happens with mobile games and applications at a time when the user is sitting at the computer. No more need to climb into the pocket of the smartphone or go to the other end of the room to see the notification on the tablet screen.
As an option, Pushbullet will be very useful if a small child is sleeping at home, the smartphone is in silent mode and there is a chance to miss an important call. Another scenario of use – it will be more convenient for users to enter confirmation codes for Internet banks and services, because the numbers will appear on the computer screen, so you do not need to pick up the smartphone and open the received message.
When working with Pushbullet, you can decide which applications can send notifications to the computer, and which ones are not needed. In addition, a very useful function of the service – from the computer you can hide messages about events from the notification center of the mobile device. For this purpose, there is a special button on the banners.
Another useful feature of the Pushbullet service is that it can send notifications not only from a mobile device to a computer but also among all smartphones and tablet users. For example, to collect information from all the others on one device. Connecting devices is easy – you need to download the application from Google Play or install an extension for Chrome and Firefox.
For registration, it remains to specify only the email address of Gmail, after that, all smartphones, tablets, and computers within the same account can exchange files, links, and event notifications. What is important, they can not only be broadcast but also stored on the development server. This will be useful if you find the device offline.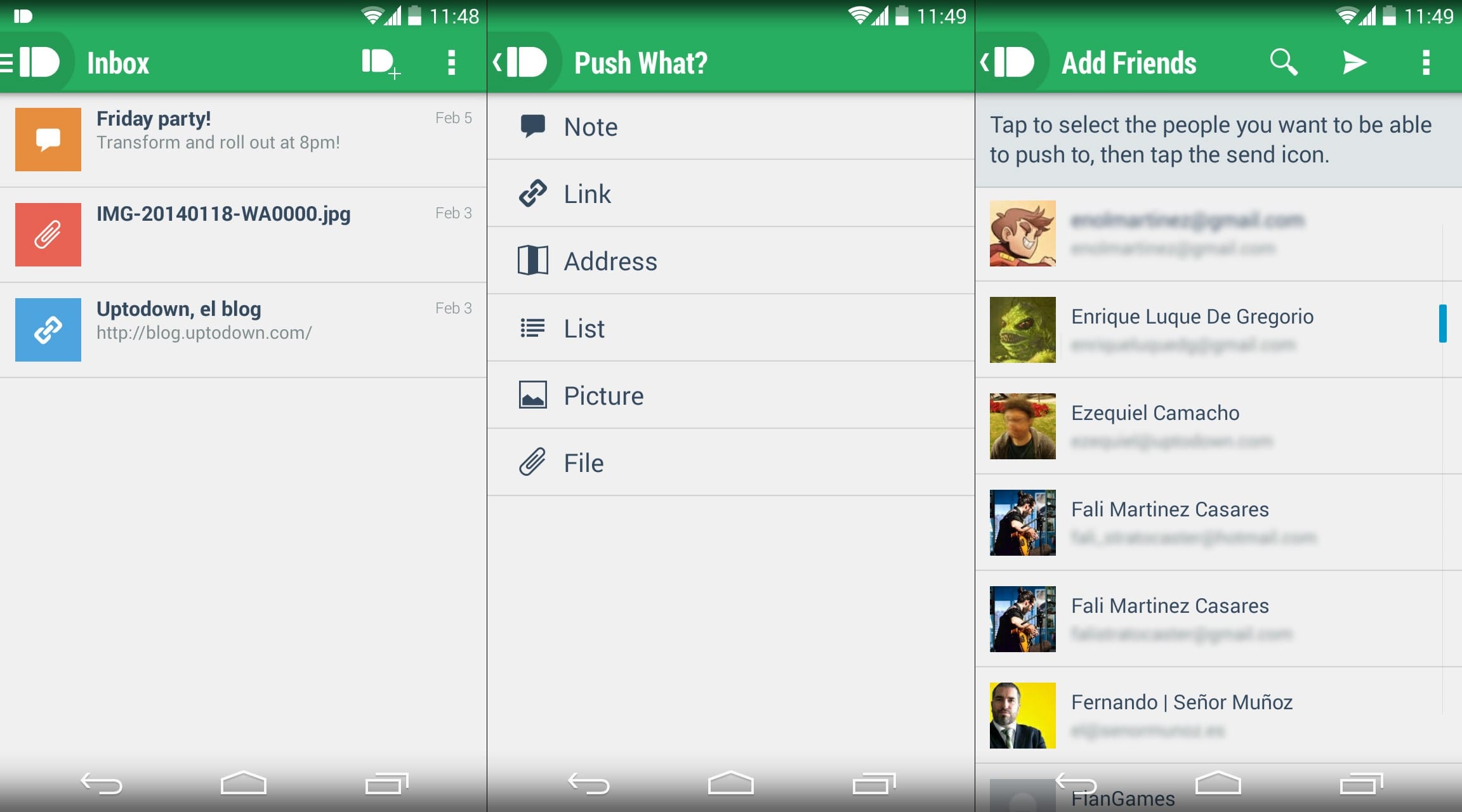 Downloads: +1000000
Costumers rating: (4.5 / 5)
MightyText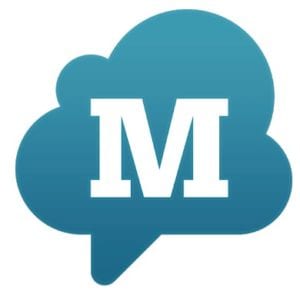 MightyText is a very easy to use and handy Android app that allows you to fully manage your messages and contacts right in your browser on your computer or using a tablet that usually doesn't have a GSM module.
There are many scenarios of using the program, but the simplest of them is the following. You came home and sat down at your PC or took your tablet, after which you don't want to touch your smartphone and check your messages again. Now they can come to you anywhere. Moreover, you can also answer from anywhere.
The installation of the program takes place in two simple steps:
1. Install the MightyText app on your smartphone and run it;
2. Go to the official website of the service https://mightytext.net/app and login through your Google Account.
That's all, now you will have a user-friendly interface where you can reply to messages, manage contacts, and much more in a very simple and clear form.
Using the program and service is absolutely free, but you should understand that you will be charged for sending SMS depending on your tariff plan. The program simply allows you to send these messages using a computer, and the messages themselves are sent from your smartphone in the background.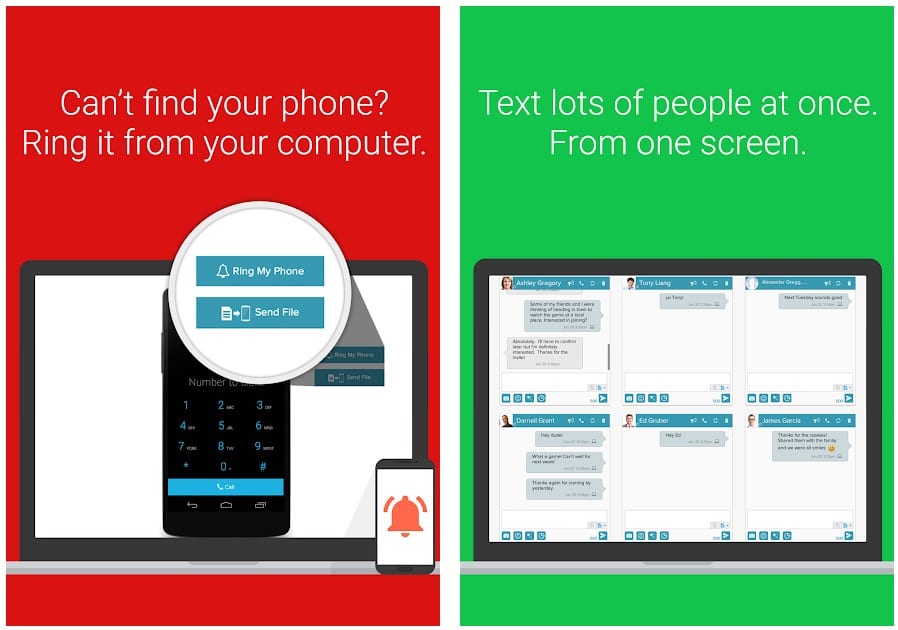 Downloads: +1000000
Costumers rating: (4.3 / 5)
Android Messenger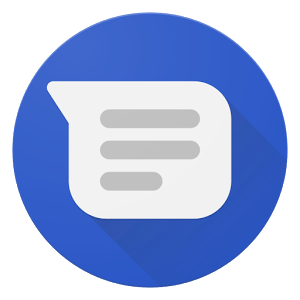 In Messenger, you can communicate using SMS in the same way as it does in Hangouts: the interlocutor can send a text message with Emoji, attach a photo or audio recording. Unnecessary messages can be sent to the archive like what already exists in the Inbox mail application.
To simplify navigation, chats with different interlocutors are tinted in different colors. In separate correspondence, you can turn off notifications, block annoying contacts (for example, from SMS spam), and also call directly from the application.
As explained by Google, Messenger is a native way of communicating via SMS and MMS to Android.
Communicate with friends wherever they are.
Send free text, voice, or video messages to your friends using the available tariff plan.
Contact your friends over the phone or online so they never miss your messages.
Find out who read your message and who did not.
Send messages to individual people or rewrite within the group.
Share photos, videos, stickers, GIF files, etc.
Add friends of your friends to the correspondence.
See the most important group correspondence in one place.
Get direct access to messages.
Get access to your messages and correspondence at the start of the application.
Get free push notifications on your phone or tablet to see each message received.
Quickly switch between multiple correspondences using the notifications embedded in the application.
Google's own client is an excellent solution for those who are looking for a simple SMS-application without any frills and extra twists.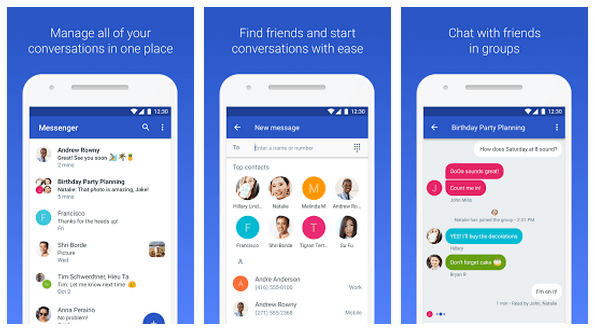 Downloads: +100000000
Costumers rating: (4.1 / 5)
imo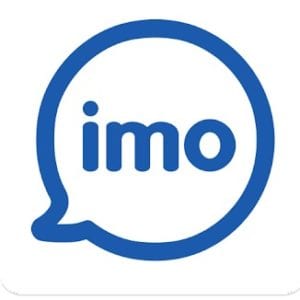 imo instant messenger is an Internet messenger for the Android operating system. Besides the functions of communication, the program has several interesting options.
The first thing worth mentioning is that this client is completely free, and without any restrictions. No ad modules are broadcast inside the program.
The program takes the approach of mixing all your accounts into one, and sorting is done by creating groups already inside the imo application, which synchronizes them with its cloud service.
Features imo instant messenger for Android:
Beautiful and pleasant to use interface;
Efficient use of RAM and battery resources;
Ability to quickly record and send audio messages;
Convenient exchange of any files;
Retaining message history and instant synchronization with online service.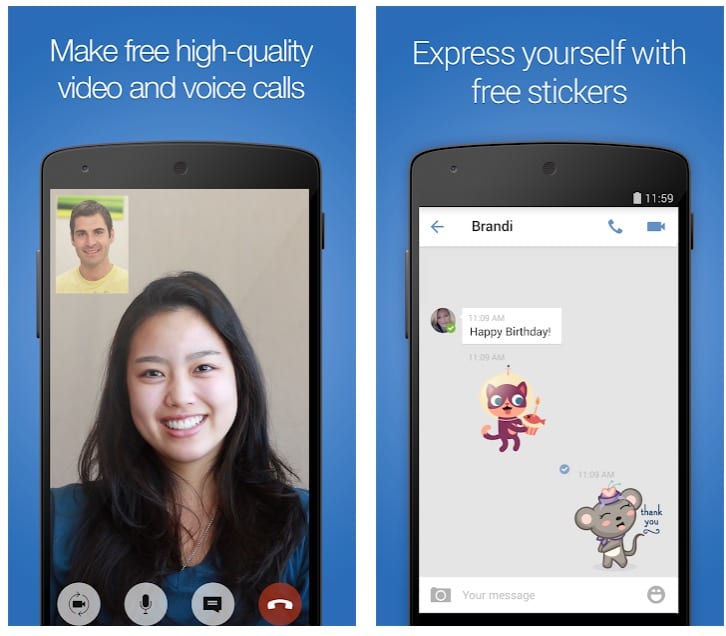 Downloads: +1000000
Costumers rating: (3.9 / 5)
KakaoTalk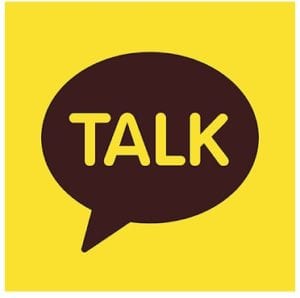 KakaoTalk for Android is a messenger that has won the hearts of millions of users and received many rave reviews on Google Play.
The application offers the user a wide range of functions. There are not only familiar and clear chats with emoticons but also group calls and video meetings. It's possible to send not only pictures but also video and audio recordings.
The main feature of the program is multiplatform. Now manufacturers offer a variety of devices with their own operating system, so it's very difficult to stay in touch with your friends who have smartphones with a different operating system.
Anyone who doesn't like the standard theme with minimum elements can download additional wallpaper or theme that will completely replace the icons and add funny pictures.
KakaoTalk is a good program for communication fans. No additional payment or other costs are required. It's nice that developers care about the future, and already now the program works with the Android Wear system.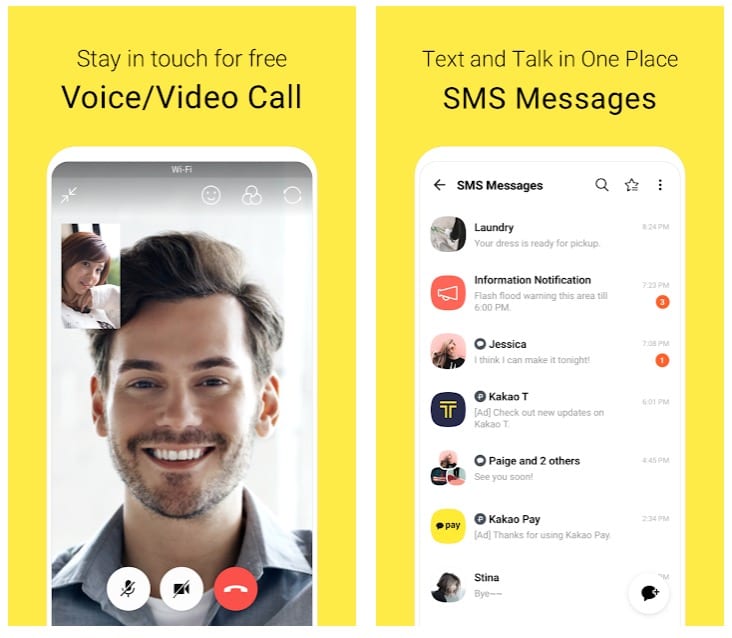 Downloads: +100000000
Costumers rating: (4 / 5)
Verizon Messages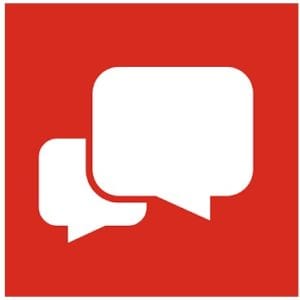 Stay connected with Verizon Messages on your smartphone. Synchronize Verizon Messages on your smartphone, tablet, computer, and even smartwatch and continue chatting even when you switch between devices. Communicate with family, friends, teammates, etc. through personal group chats, texts, photos, videos.
Here you can create group chats for up to 250 people and personalize chats with avatars, backgrounds, etc.
There is a Driving mode to send an Auto Answer message and disable incoming message notifications so that you are not distracted on the road.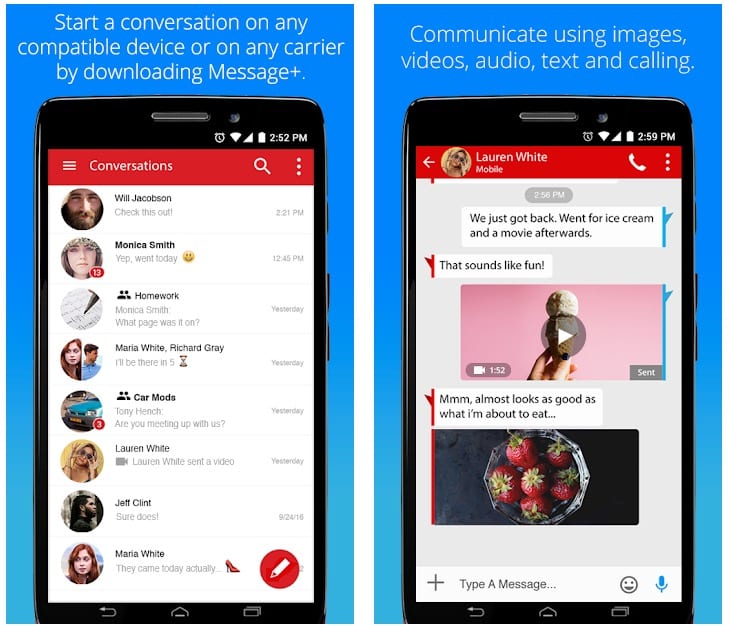 Downloads: +50000000
Costumers rating: (4.2 / 5)
As always, we suggest you discuss in the comments the above-described applications and, of course, share your opinion about the advisability of using them. Or offer your own options.
If you are jamming in a traffic jam or in a queue and you get bored, look at the 17 Best bowling game apps for Android. With such games, time will fly by unnoticed!