You don't have to be a blogger or a designer to have a need to decorate your social media pages. Unusual fonts will only accentuate your personality and help you visually diversify your page content.
Show the world that you are a vibrant and creative individual. There are plenty of beautiful fonts to choose from, to suit all tastes and occasions. Whether you need to create a birthday invitation, add a creative story to Instagram, make a new post or just surprise your friends, apps to change font style on Android can help.
Fonts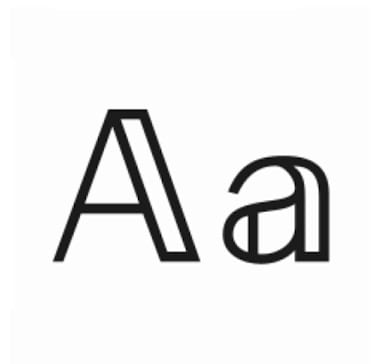 Fonts Keyboard is a great app for changing fonts and keyboards on your device. The new fonts work great for social media and chat rooms.
The app is small and carefully optimized for any device. Fonts are easy to install and connect, and you can read the instructions the first time you open the app.
Fonts Keyboard is continually updated to bring new and stylish fonts. Fancy and trendy fonts will not only help decorate your profile but will also be a joy to read during your daily correspondence with friends.
Create unique graphic masterpieces, bring joy to your friends and family, fill your profiles with modern content and enjoy an abundance of beautiful fonts!
Fonts app features:
Minimalistic interface;
Huge variety of fonts;
When you plugin, the look of your keyboard will change;
In addition to the classic letters, there are also unique characters;
A great way to diversify your page content;
Fonts are supported by many social networks and messengers.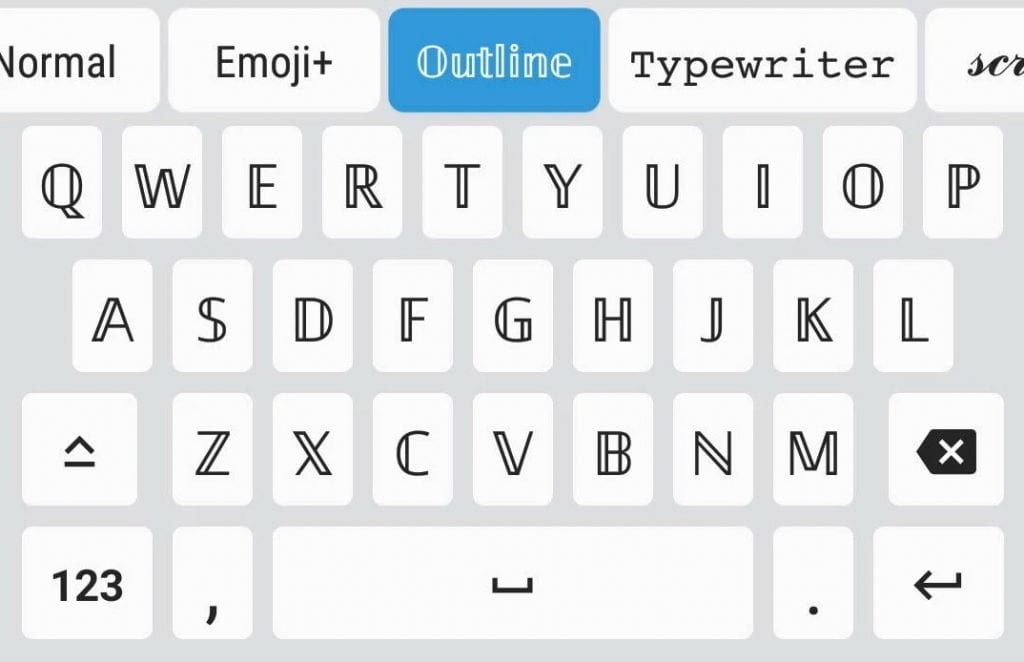 Downloads: 10000000 +
Customers rating:

(4.6 / 5)

You may also like: 11 Best Apps to Add Texts to Photos for Android
HiFont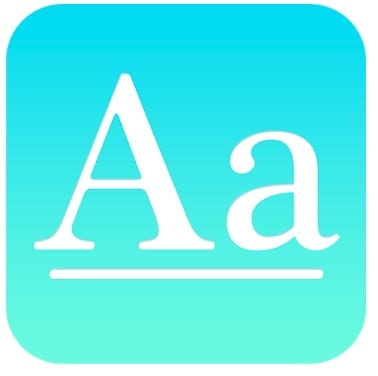 The vast majority of the information we receive from our smartphones looks like text or images. And the text sometimes looks very boring.
The HiFont app is designed to make working with text a little more fun. Its essence is very simple: you download and install on your device any fonts you like. They can be simply prettier, richer, or larger than the stock fonts. They will help decorate your smartphone or make reading easier if you have vision problems.
It's incredibly easy to use, and font installation is separate from the app itself, so you can remove HiFont as soon as you find the font you want. Although HiFont comes with its own fonts, you can also install your own fonts through it.
And if you ever decide to bring back an old font, HiFont will be able to restore the default system font with a single tap.
It's worth noting that some smartphones will work without root rights, but most (HTC, Motorola, Lenovo, Huawei, Nokia X) will still need root rights.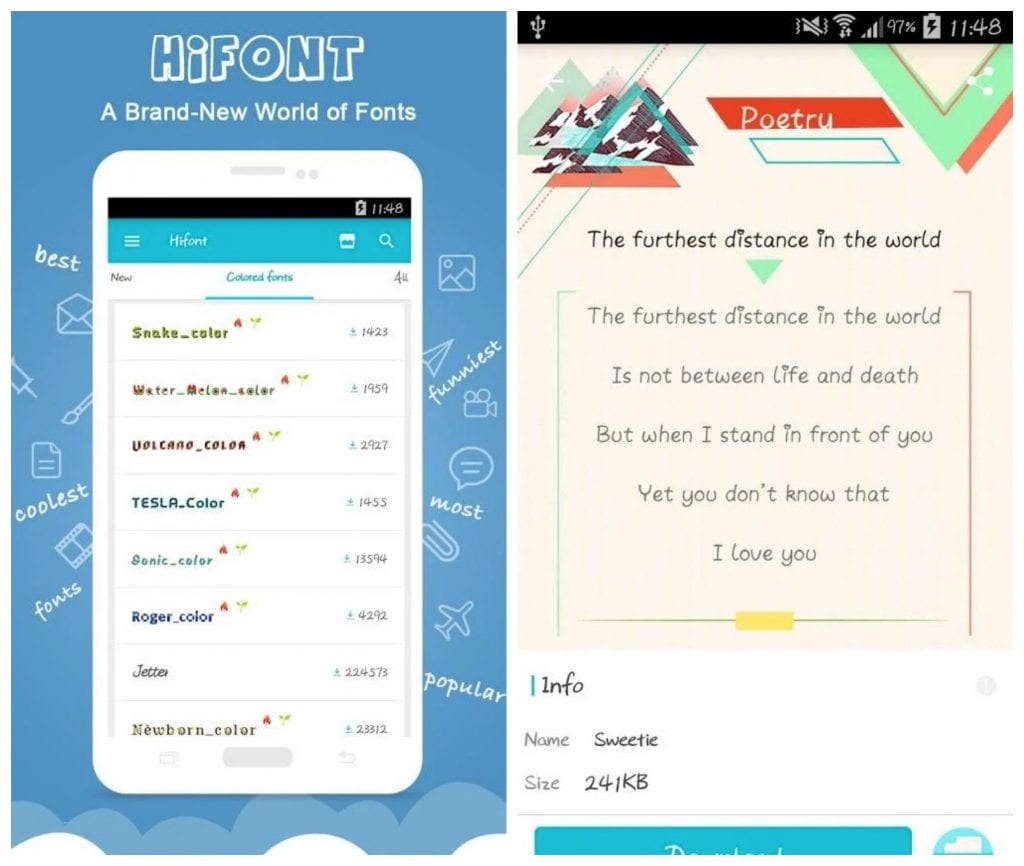 Downloads: 50000000 +
Customers rating:

(3.6 / 5)

iFont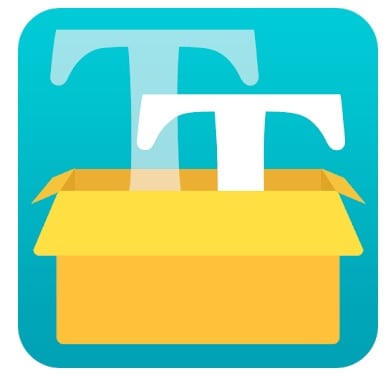 iFont is an application for those who like to make their device look its best. With this program, you can choose from a variety of fonts.
If you have always liked to customize your device, then this app is your choice. There is a huge variety of fonts to suit all tastes, choose your favorite ones and combine them however you like.
The app has a wide selection, so you can change your look and feel every day. Add some variety to your gadget with iFont (Expert of Fonts).
The main features of iFont:
Uniqueness, these programs are very few, and the functionality they have much less;
A nice interface;
A huge choice;
If you want your gadget to look unique, this application is created for you.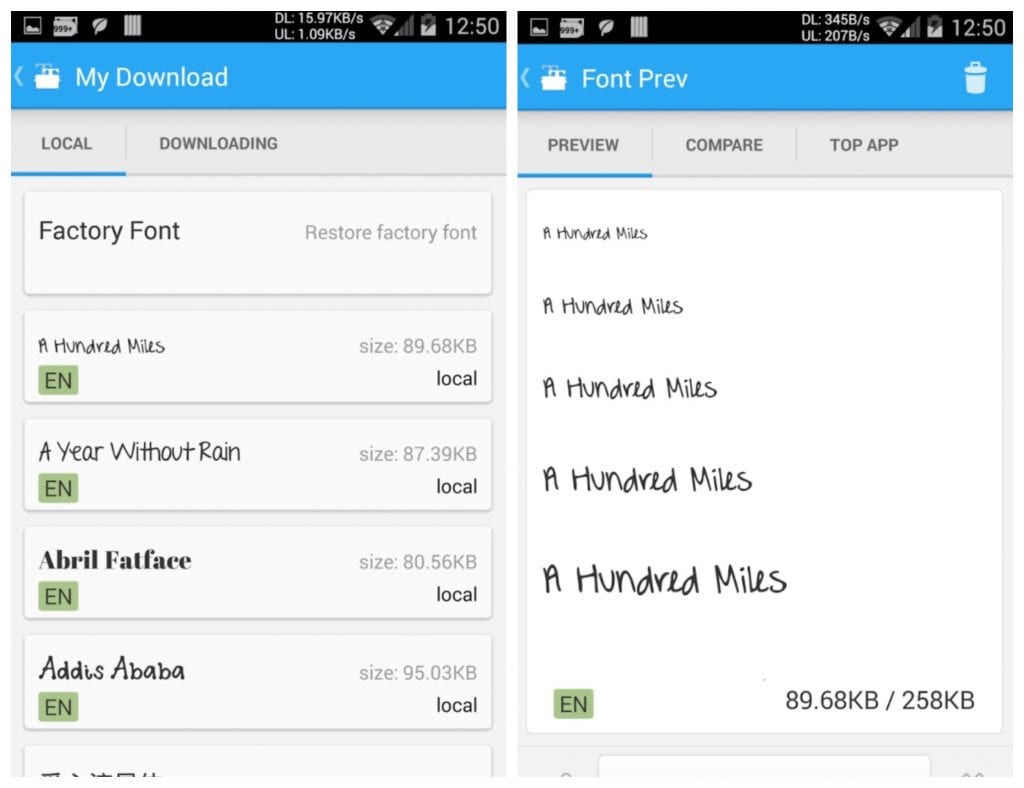 Downloads: 10000000 +
Customers rating:

(3.3 / 5)

FontFix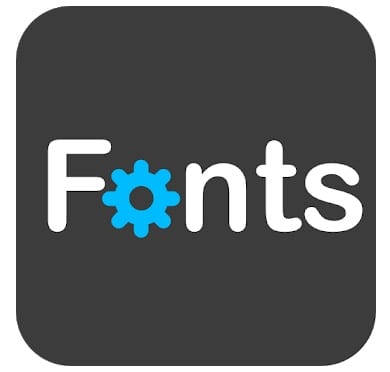 FontFix is a similar app to iFont, but with more intrusive advertising. It has many fonts to choose from and several ways to replace them.
There are over 4000 fonts available to install. Some of them are paid fonts. As always, not all smartphones are supported, only Samsung. But, with root rights, you can install them on almost all devices!
You will be offered to download all of the available fonts, so you can just preview them when you choose. If you don't want to do this, you will have to download the font beforehand in order to see how it looks.
FontFix is an application that will help you choose and install the font you like on your mobile device. You can add, install and modify not only custom but also system fonts.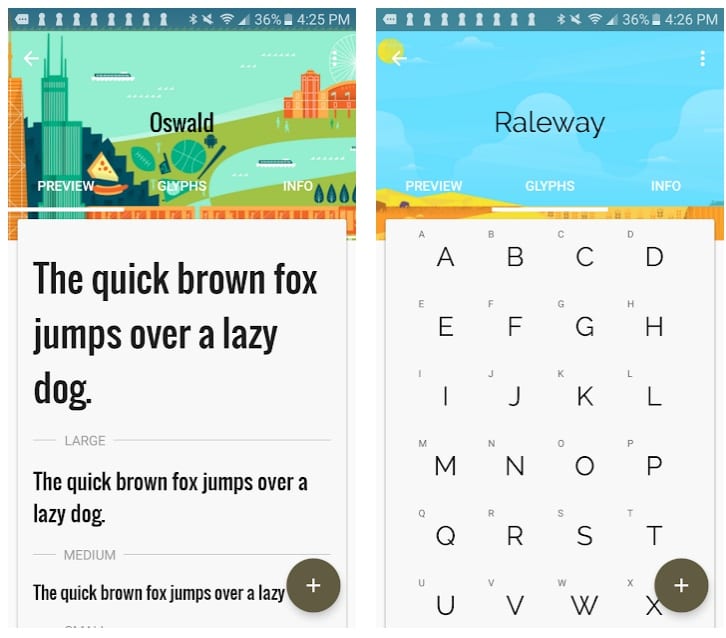 Downloads: 1000000 +
Customers rating:

(3.2 / 5)

Stylish Text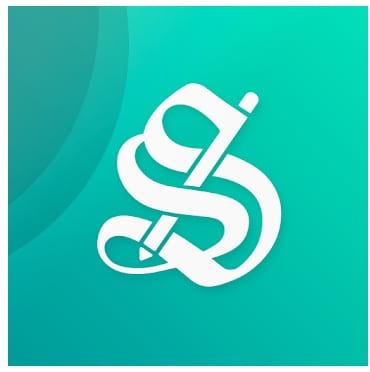 Stylish Text allows you to add features to any word or phrase you wish. With this tool, you'll change any text. The result is a text you can share on WhatsApp, Twitter, or any other messenger app or social network.
Stylish Text is extremely easy to use. This app was created to make users happy. You'll find an endless number of text styles to choose from in the main menu and you can always see the result before you send.
If you like how the text looks, then all you have to do is swipe or tap and hold your finger on the screen and it will be copied to the clipboard. And you'll also be able to send directly via WhatsApp using the button on the right.
You will have not only lots of fonts at your disposal, but you'll also have certain numbers and artistic styles to browse through.
Stylish Text is a great app when it comes to personalising your text and adding something unique. The app is very easy to use and has a handy button to activate your favourite styles even without opening the app completely.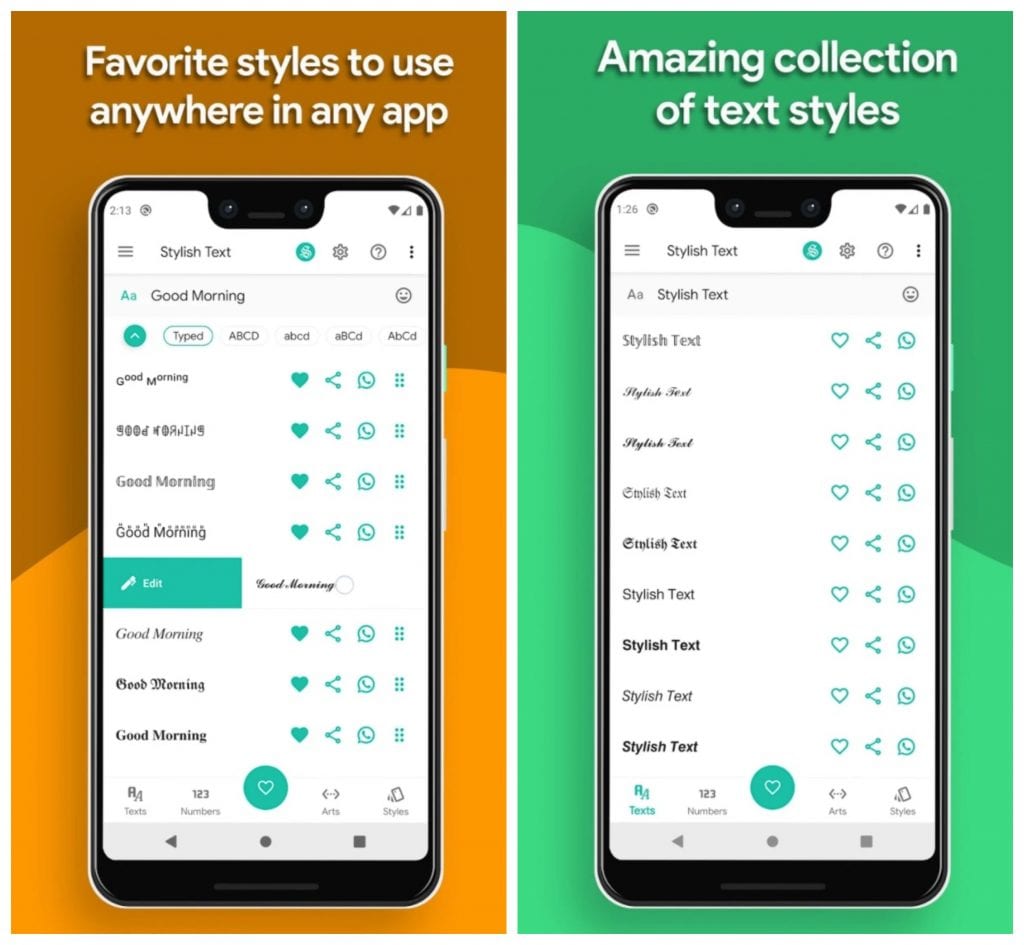 Downloads: 10000000 +
Customers rating:

(4.3 / 5)

Stylish Fonts & Keyboard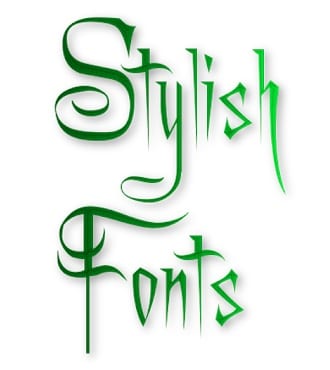 Stylish Fonts & Keyboard is an app that will revolutionize the way you write messages. This service will add color to your correspondence, and make the font unusual and stylish.
You will be able to use it in most messengers, social networks, and other programs.
The Stylish Fonts & Keyboard application is a keyboard that's quite different from the standard version and gives you the opportunity to completely change the look of your correspondence.
The app allows you to set different colors for your text data. Simply select the desired color from the palette provided in the service settings and apply it to your keyboard. In all your future correspondence, you and your conversation partners will see bright, colored letters instead of the usual black characters.
Plus, you'll have the option to rearrange words in your own style. Have a vintage look for words on your gadget, or write your messages in beautiful calligraphy. There are over 50 different letter styles, and they're all available to you as soon as you download the service.
Download the Stylish Text app on your mobile device and become the most stylish and colourful interlocutor in your contact groups.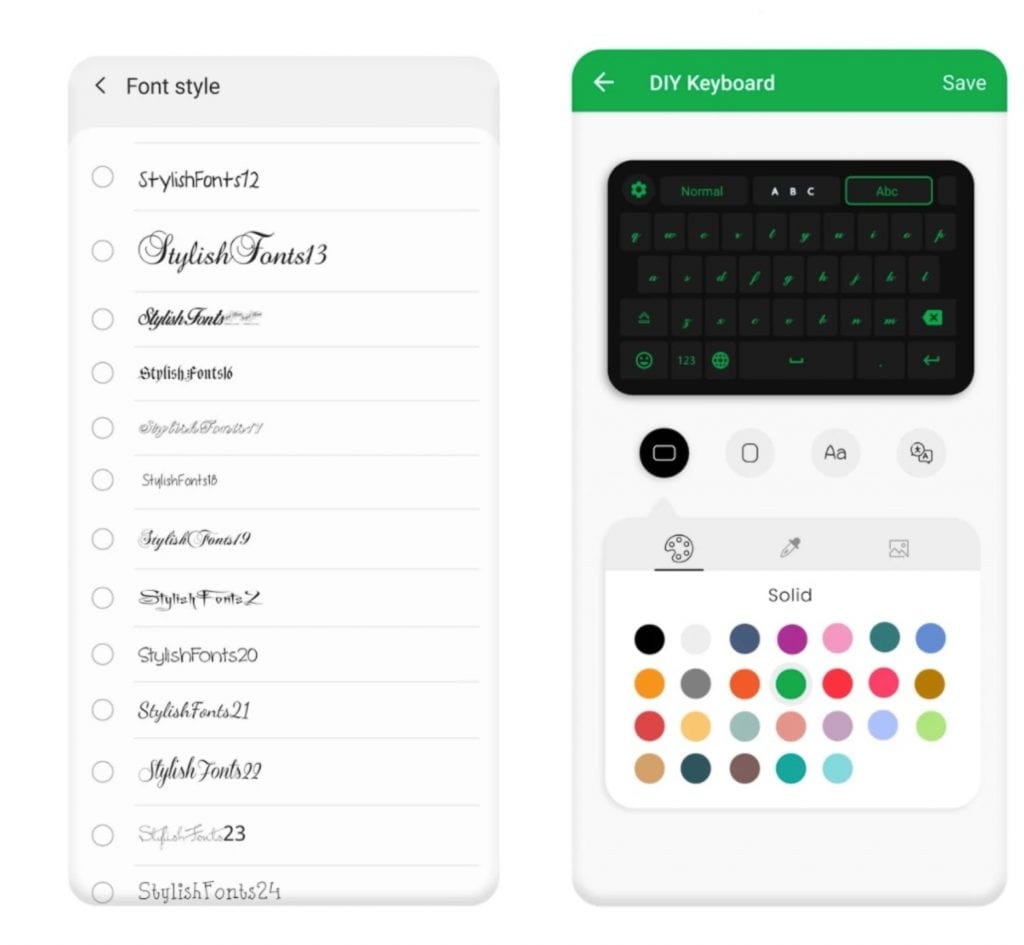 Downloads: 10000000 +
Customers rating:

(3.9 / 5)

Font Changer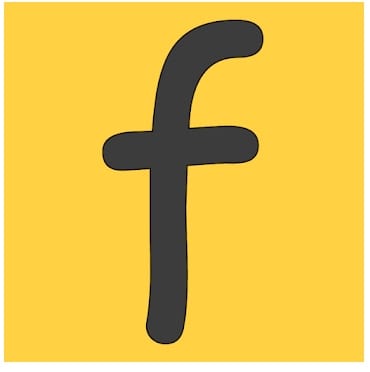 Font Changer – Cool Fonts Keyboard, Stylish Text is another great app that gives users a dramatic change in the way they interact with their mobile device.
The application, in fact, offers more than 100 fonts. The application offers a wide range of fonts. They can be successfully integrated into various messengers for communicating with each other.
A wide variety of styles and appearance helps to find the best options and often changes them during correspondence. It helps to express your mood and the emotional content of what you're writing more accurately.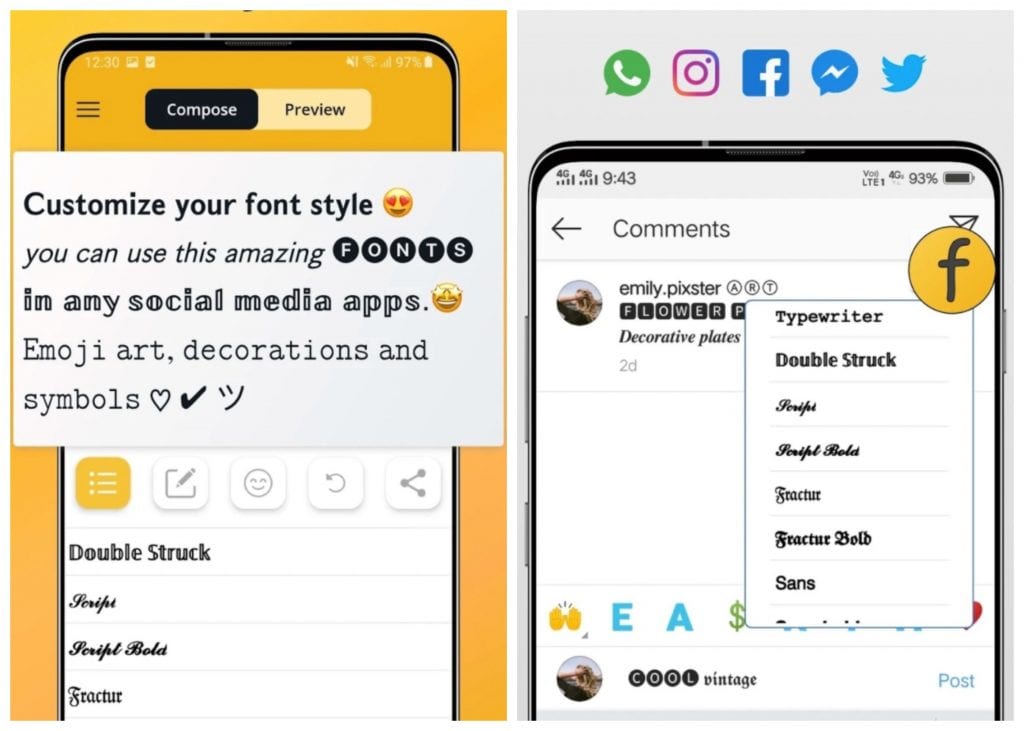 Downloads: 1000000 +
Customers rating:

(3.9 / 5)

FancyKey Keyboard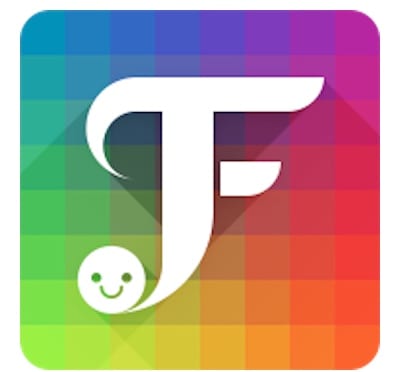 FancyKey is an app that brings color to your correspondence. It has dozens of different variations, where everyone can find something to their liking. Whether it's a funny or a strict, business-like style, the choice is yours.
FancyKey is a great solution for those who prefer variety in everything. If you're tired of seeing boring, monotonous keys, change them for bright and beautiful ones. With this app, you can choose the style that best suits your mood.
This keyboard is versatile, as its design style is great for both children and adults.
In addition to bright, unusual lettering, the keyboard is equipped with dozens of emoticons – emoji. They are funny faces that display multiple emotions and will help you optimally convey your mood.
Here you can change not only the appearance of the keyboard but also the font. For those who get tired of looking at the same black background of the buttons, there is a unique opportunity to change the background to your liking. You'll be able to set your favourite picture of nature or upload a photo of a dear person, which will be displayed below the buttons.
FancyKey is a great app that helps you turn boring email correspondence into a colorful and fun experience.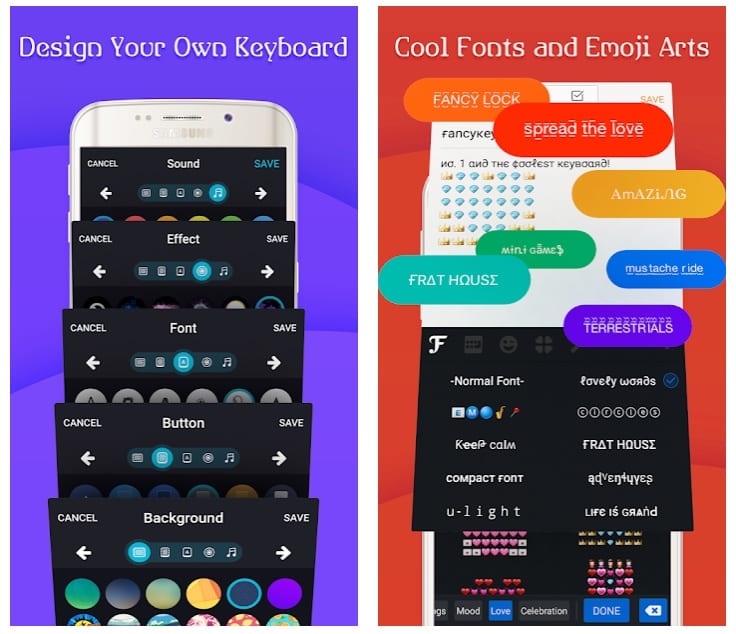 Downloads: 10000000 +
Customers rating:

(4.4 / 5)

You may also like: 8 Best Apps to Change Message Background on Android
Cool Fonts for Instagram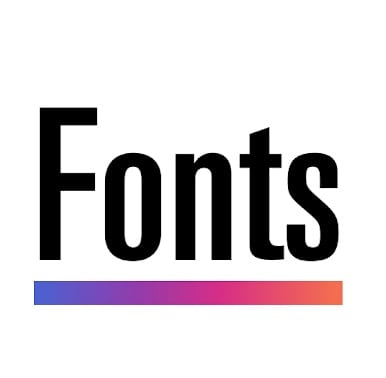 The app offers a large set of fonts (around 140), regular updates, and a user-friendly interface. There's an option to design a bio for Instagram and there are lots of extra little features.
You can also use it to make bold, italic, underlined or strikethrough fonts.
It's marked by good user reviews and a large number of downloads. The downside is the abundance of ads.
All in all a very handy app! It's amazing how easy it is to work from the context menu.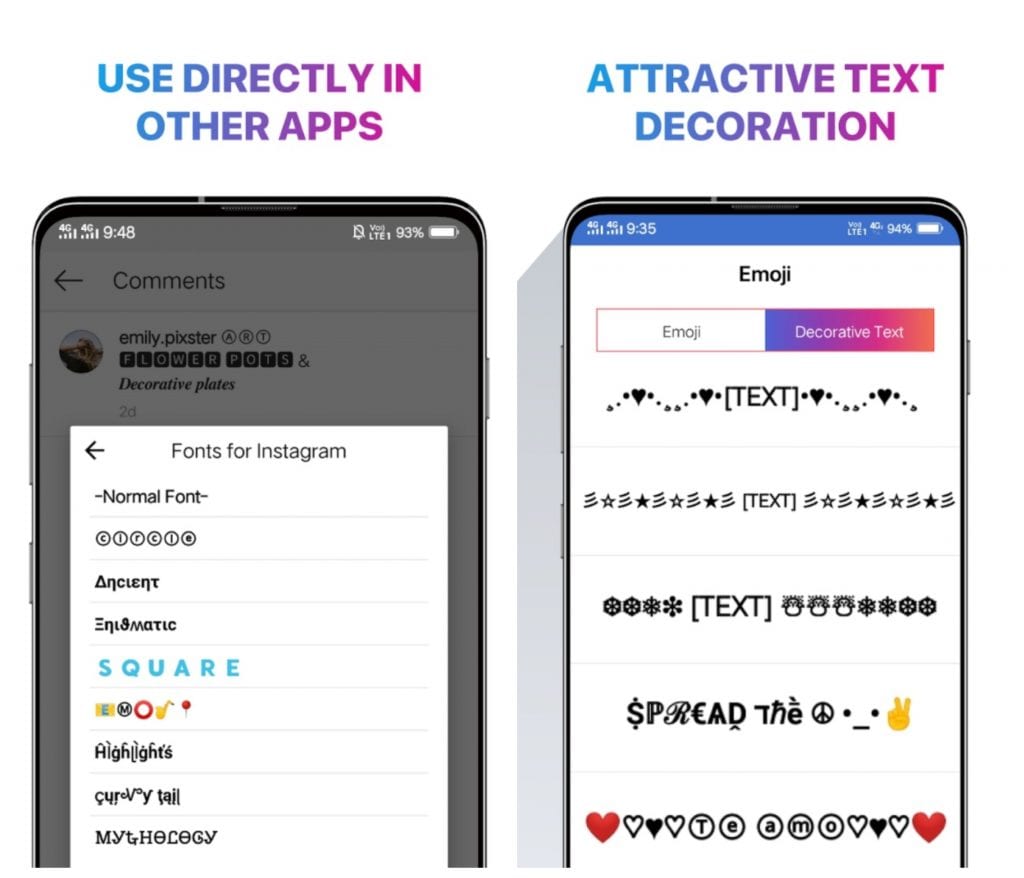 Downloads: 5000000 +
Customers rating:

(4.4 / 5)