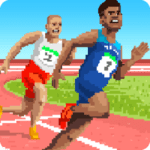 Sports Hero – a stunning sports application designed for the Android operating platform. Here the developers suggest you to try to reach the Olympic podium. If you are ready to take an active part in a major sporting event, then proceed to the game process immediately. Become a part of the team of virtual athletes now! Users are expected a considerable amount of current summer disciplines that took place in Rio de Janeiro. Jump in length, lift the bar, throw the spears to achieve high success. Over time, new disciplines will open, thanks to which you will approach the pedestal.
The opportunity to enjoy the multiplayer game on one mobile device pleases. Offer your friends, colleagues, or mates to compete. Believe us, this will be very interesting, especially since the conditions will be equal. Periodically, you can look at the table of results and achievements to find there an additional incentive to compete. Management is pleased with its convenience. Developers adapted it for touch screens of mobile devices.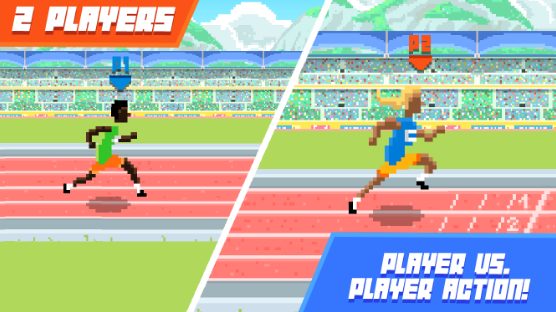 Use intuitive taps and swipes on the virtual keyboard. The keys are responsible for different actions. Fans of sports games will definitely be delighted with Sports Hero because here it's convenient management, fascinating gameplay, and good design.
Sports Hero Developers decided to perform everything in a retro style, which for many will recall 8-bit consoles, popular in the early 90s. Prepare to contemplate the charming pixel athletes, and a lot of bright scenery. As for the sound, here amusing polygraphic sounds are used. There is no doubt that after the game process, gamers will have an exceptionally positive impression. Check if you can reach the top of the sports Olympus.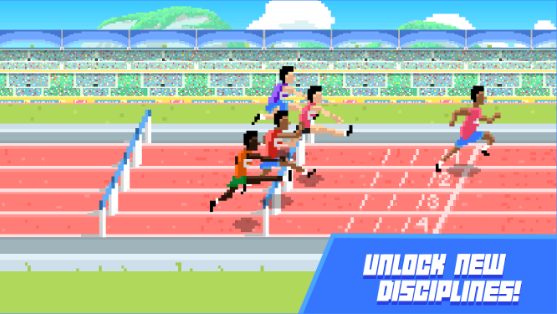 Of course, not everything will work out the first time, so do not be discouraged at the first setbacks. Sometimes you need to try one more time to achieve the desired result. Exercise in archery, take part in marathon races, and learn to swim faster than everyone. As you can see, you will find a lot of different kinds of sports! The more you train, the better! You can compete here not only with a computer but also with friends, and comrades. It is much more interesting and exciting to vie in such a way.
When you download the application, you can see it for yourself. Check how comfortable management is, enjoy graphics, and retro style. Do not forget to recommend this creation to colleagues, friends, comrades, and acquaintances. Get a great game Sports Hero because it can be downloaded on Android completely free!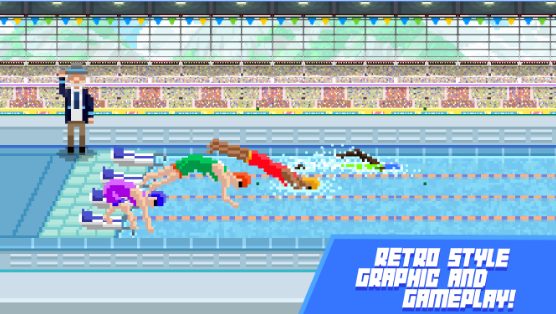 Downloads: +1000000
Customers rating: (4.1 / 5)

Check also 21 best retro games for Android