Imagine yourself a real-world traveler of antiquity! Every step you take will move you along the virtual Silk Road. Syncing with the health trackers on your phone, To Samarkand will track your steps and show which way you would have gone if you were now several thousand years back in time.
More similar offline strategies can be found in this article.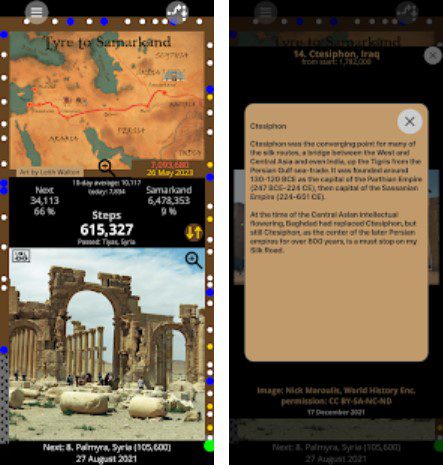 There are several routes available in the app and each of them will reveal the treasures of that era to you. Your route will be divided into milestones, upon reaching which, you will be able to explore and see one of the landmarks of that time.
You will not be left alone in this adventure! To use the app correctly, you will be shown a tutorial, and there will always be instructions at hand. You can read more material about each route or sightseeing by clicking on the links to the articles. You will not only be able to keep fit, overcoming the road along the Great Silk Road, but also expand your horizons.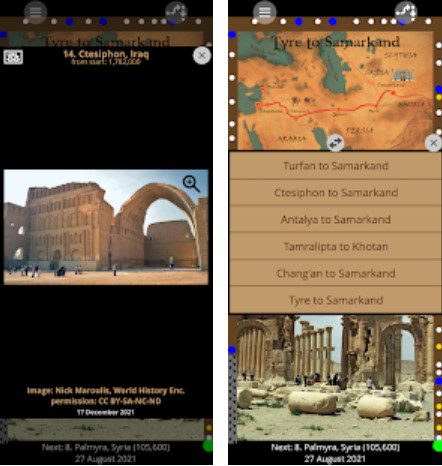 You will also feel like a merchant because you are following the main trade route of that period! Find out what was more in demand, spices, wool, or furs? You will always have the opportunity to read more about what was "popular" in different countries, from China to Syria.
You may also like playing city-building games.
The design of the app is similar to an old map, which corresponds to the spirit of that time. To Samarkand is an excellent choice for those who are tired of the usual pedometers and who are passionate about history.