In our time, as a rule, more modern means of communication are used. Morse code is sometimes used in the Navy and in the Ministry of Emergency Situations. It is very popular among radio amateurs.
Morse code, most likely, will not never die after all this is the most accessible and simple way of communication. The signal can be received at long distances and in conditions of strong radio interference, the messages can be encoded manually, and recording and playback are performed using the simplest devices. Thus, the Morse code will not fail in an emergency situation, if the more complex equipment is out of order.
On average, a radio operator can transmit between 60 and 100 characters per minute. The record speed is 260-310 characters per minute. The whole complexity of studying the Morse code is that it is not enough just to memorize a combination of dots and dashes for each letter.
In order to seriously study the telegraph, you need to remember not only the number of dots and dashes in the letter but "tunes", which are obtained when the whole letter sounds.
In this post, we will describe the best Morse Code training apps as well as Morse Code translators which will help you on your way. Or you can use them just to have a fun time sending messages to your friends secretly for example.
Free Morse Code Translator

Morse Code Translator for Android is an interesting program that can code and decode texts and SMS messages with Morse code, in the form of sound or light signals, as well as vibrations and symbols. The program is suitable for all owners of mobile devices running Android 1.6 and above.
Main features of the app:
You can translate texts in real time
It uses the International Morse Code standards
Using sounds, light signals, vibration and symbols
It is possible to code and decode texts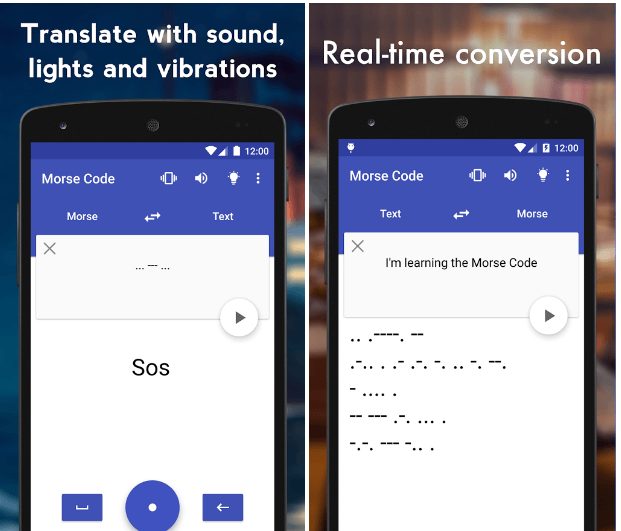 Downloads: 100 000 +
Customers rating: 

(4.1 / 5)
You may also like: 10 Best file compressor apps for Android
Morse Code Translator

Morse Code Translator service is what you need while translating texts to Morse code and vice-versa. It will also help you to learn Morse code science easily and fast. So, why don't start learning right now?
Downloading the app, you will see all its benefits:
At first, it allows you to customize such parameters as SPEED, GAP, and FREQUENCY.
Then, you can play morse with SOUND, FLASHLIGHT, and VIBRATION.
Finger Tap Keyboard will help you to type in morse codes.
It is possible to play morse code text from the chosen cursor position or play it from the very beginning if the cursor is not put.
You can use HANDBOOK for learning morse code. If you will click anywhere in the output you will also get a consultation from Handbook.
You can save and download your frequently used morse codes.
You can copy and share your output.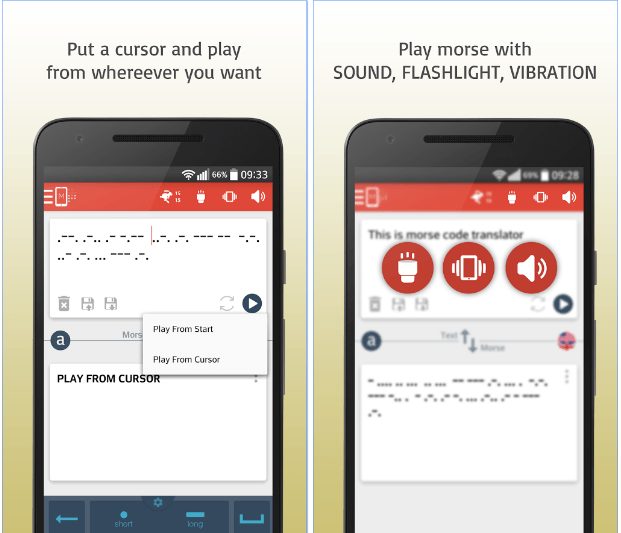 Downloads: 500 000 +
Customers rating: 

(4.3 / 5)
M³ Translator: Morse code
M3 Translator is a morse code app for Android devices. It can translate text from multi-languages (English, Japanese, Greek, Arabic, Russian, etc.) to morse code and vice-versa.
A for its functional, it is wide. You can turn sound, vibration, or flash according to your taste. To translate the text you simply need to type letters in the input box. There are two types of input: 1-button and 3-button. You can choose the one which is more comfortable for you.
The app works really well and it is free on Google Play Store.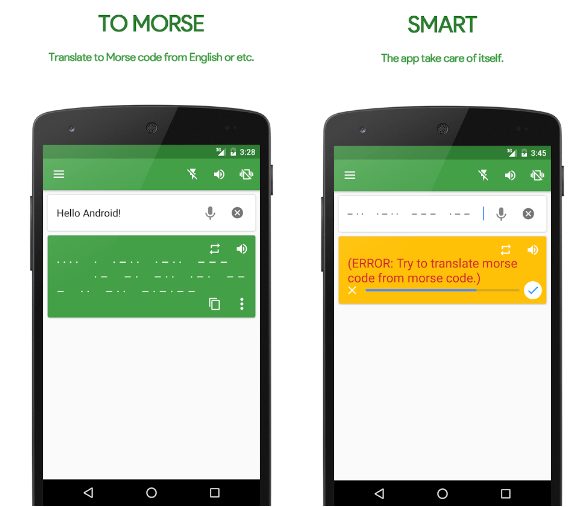 Downloads: 100 000 +
Customers rating: 

(4.7 / 5)
Morse Trainer for Ham Radio

Do you want to improve your knowledge of Morse code? Or you are a beginner and want to start learning from scratch? It is real! Just download Morse Trainer app for your gadget and you can start immediately.
How it works. When you have downloaded Morse Trainer, go to the setting, and choose the appropriate level. You can also choose a frequency, speed, spacing, Farnsworth speed, etc. In the app, you will find 5 modes for learning Morse code.
Morse Trainer is one of the best ways to start learning morse code if you are an amateur.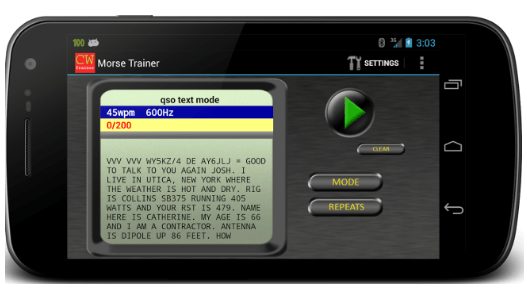 Downloads: 10 000 +
Customers rating: 

(4.6 / 5)
Morse Mentor

Morse Mentor is another training Morse code app that is worth to be on our list too. It is simple to use and has an intuitive interface. Learning Morse code is based on the Koch method.
Main features of the app:
Before starting a lesson you will be given accurate instructions.
You can keep track of the process of learning and get reports about your results after each lesson.
Intuitive keyboard.
Possibility to change the speed during lessons.
You can repeat a certain exercise until you reach 90% accuracy.
Your progress in learning Morse code will be visible to you, as you will always know how many letters you have left to study.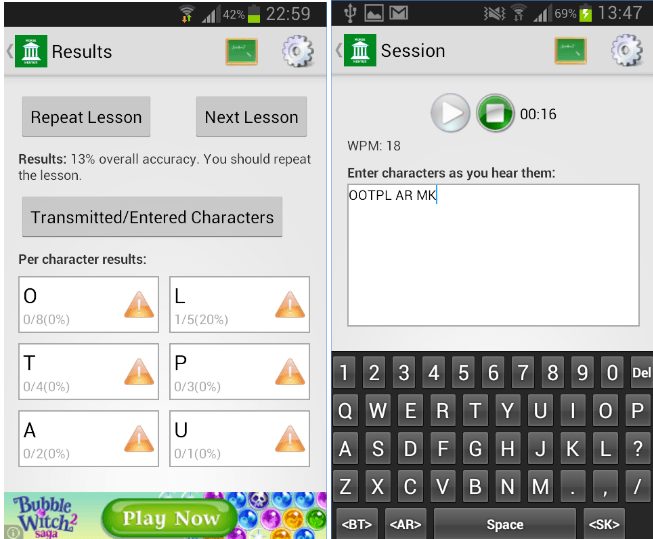 Downloads: 50 000 +
Customers rating: 

(4.4 / 5)
Morse Mania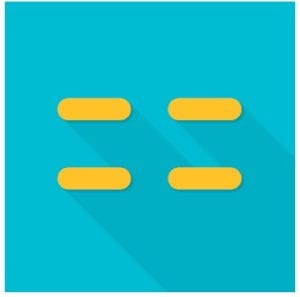 If you have ever dreamed of learning Morse Code, now you have such a possibility. Your phone will help you in this way as now you can just download Morse Mania application from the Google Play market and start learning right now!
Morse Mania is a fun educational game. The app has a lot of simple training instruments to help you:
More than 50 exciting levels. Learn while playing!
Prove your skills in challenge levels.
Customizable sound frequency and adjustable speed.
Hints when you need help.
The application is cool, but you can not play it for a long time, you lose concentration. You can play for a maximum of 15 minutes in the morning and 15 minutes in the evening, but you have to play regularly.
You can start learning the alphabet from scratch. Up to level 20 is free. Which is enough for a beginner. Then it's paid, but not so expensive.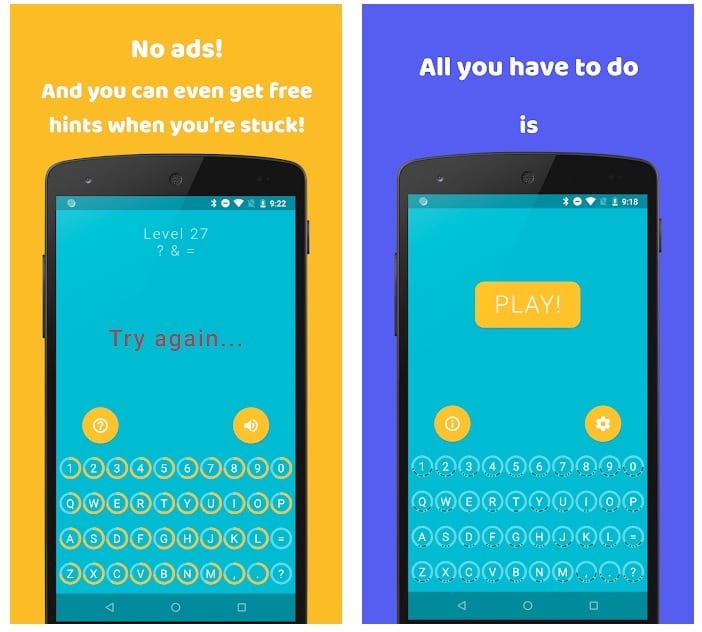 Downloads: 100 000 +
Customers rating:

(4.8 / 5)
You may also like: 11 Best home study apps for Android
Morse Code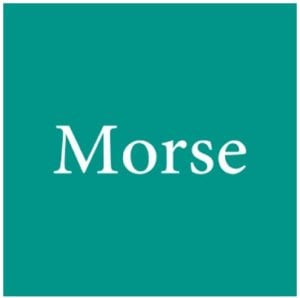 Translate text into morse code and vice-versa with Morse Code application.
This application can be indispensable in emergency situations – it allows you to convert your typing text into Morse code. Any words and symbols will be played back by intermittent beeps, device vibration, and flash flickering.
Morse Code supports the system clipboard, allowing you to quickly insert and translate text from other applications.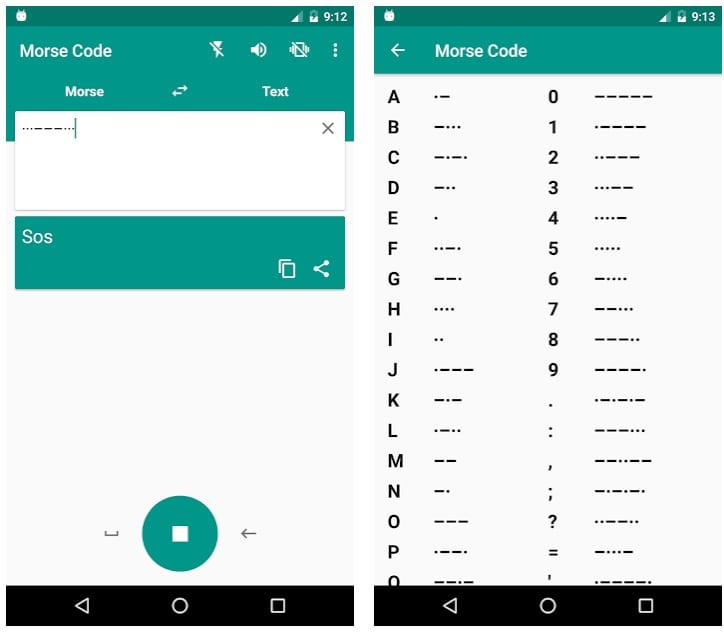 Downloads: 500 000 +
Customers rating:

(4.5 / 5)
Learning Morse code can be simple and pleasant if you use the right tools. Do not lose heart, if you make mistakes, just keep practicing until you reach perfection. So, you can use one of the above apps to simplify the process.