Tired of watching bland videos that lack the spark you crave? Want to add some spark and excitement to your content?
Well, you're in luck because we've got the top Android apps to add fire effects to your videos. These let you spice up your footage with some blazing explosions, sizzling sparks, and crackling flames.
From realistic flames to cartoonish bursts, you'll find a wide variety of FX to try. Add some music to the vids, and you're ready to impress mates and subs on socials. Let's get into it!
VideoShow
Tired of editing apps that make you feel like you need a degree to use them? Fear no more, this is a tool for filmmakers of all levels, whether you're a pro or just starting out.

Let's start with the all-in-one editor. It's so user-friendly that you'll be whipping up clips like a pro in no time. With a lib of themes, filters, and fonts, unlimited options are at your fingertips. And get this, you can even add your fave tunes to give the vids an ideal soundtrack.

But wait, there's more! The has tons of mind-blowing FX. Want to add some fire for a cinematic look? No problem! The best part, you can adjust these FX to your liking.

As for the UI is so intuitive that even the most tech-phobic person can jump right in. No need to break a sweat or get frustrated with complicated soft. Just dive in and start making jaw-dropping clips with ease. This is the kind of app that truly lives up to its promises. It's simple, packed with tools, and great for anyone wanting to make content.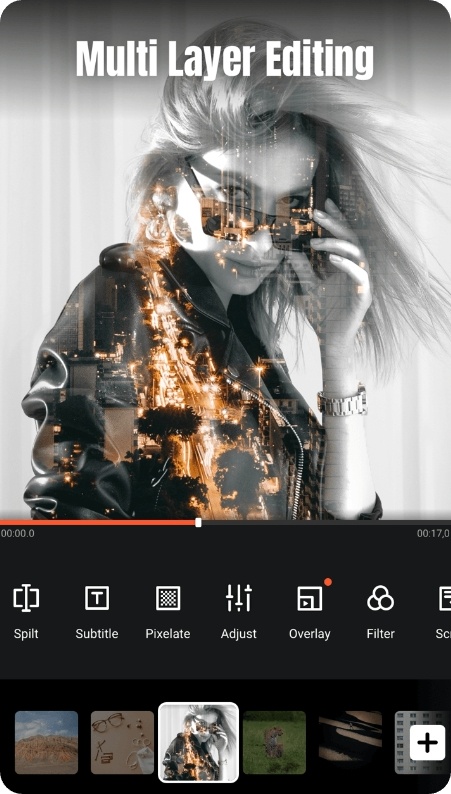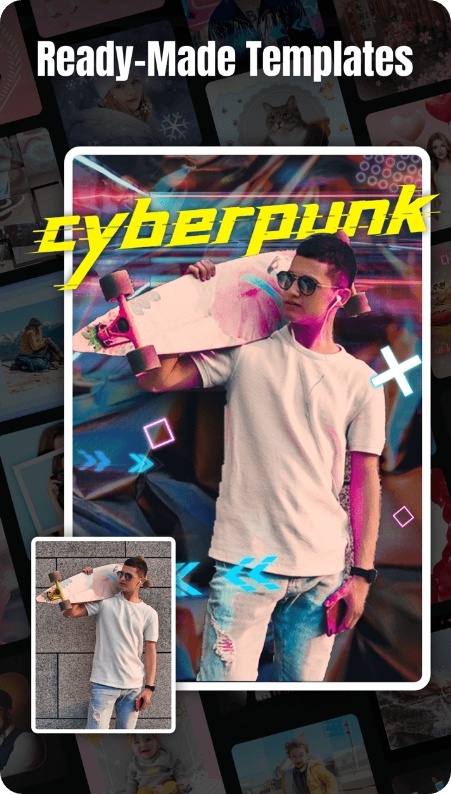 Downloads: 100M+
Customers rating:

(4.6 / 5)
You may also like: 11 Best Reverse Video Apps
Shot FX
Hold onto your hats, folks, because we're about to drop some major knowledge on you about this app. If you want to take your editing game to the next lvl, then this is an absolute must-have.

One of the things that sets it apart is the sheer variety of mind-blowing FXs that are available. Fire, laser, lightning – you name it, they've got it. And the top part? Adding the FX to your clips is a total breeze thanks to the easy-to-follow guide.

This app lets you get innovative with your FX by letting you adjust them to your heart's content. Want to regulate the size of the magic ball? Flip the fire in your hand? Go wild – the sky's the limit. You can even make GIFs and boomerangs that'll knock the socks off your subs.

And let's talk about those filters, shall we? Glitter, neon, nature-inspired: whatever your style, they've got you covered. Plus, the app lets you export the clips with just a few clicks. It's like having your own magic wand that lets you transform even the most ordinary vids into epic masterpieces.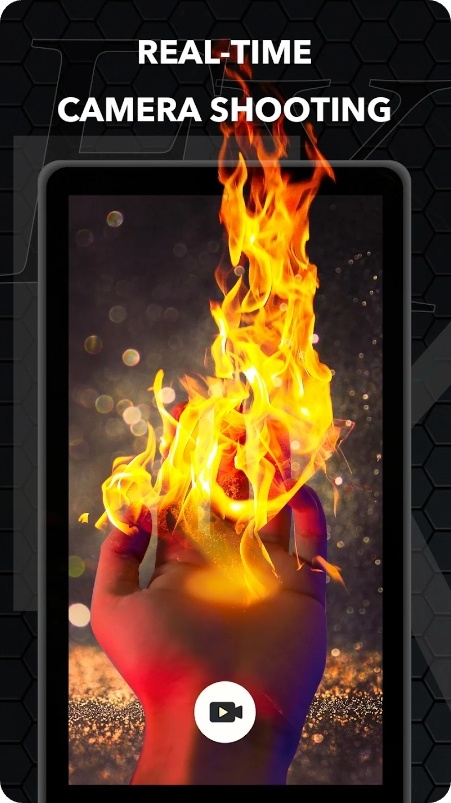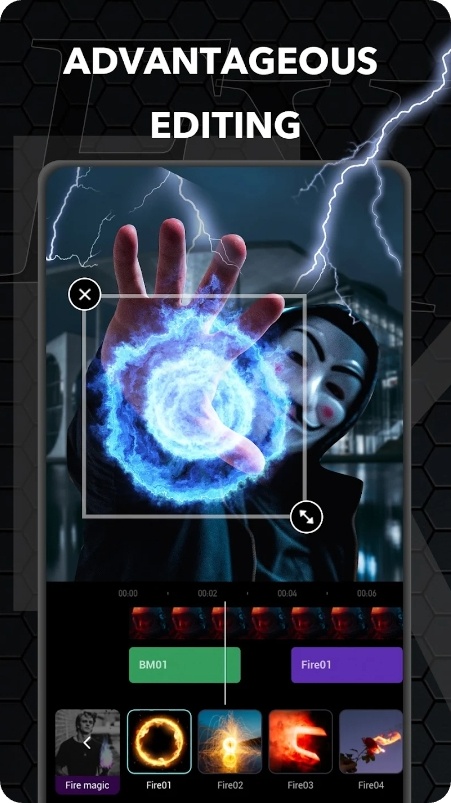 Downloads: 10M+
Customers rating:

(4.5 / 5)
Videoleap
Ready to unleash your inner Spielberg? Cause that's exactly what this app is for! It's a gem for those wanting to boost their editing skills, really.
No more basic trimming and cropping, with this one you'll have a magical lineup of FX at your fingertips to turn your clips into breathtaking works of art. Now, let's talk about the FX. From prism to defocus to chromatic aberration, there's no shortage of options to play with.

And if you want to add some extra pizzazz, there are even options like fire and lightning. But don't fret if you're more of a classic cinema buff – the blur and pixelation tools are a must-try for achieving that timeless look.
You can also blend clips together to create jaw-dropping compositions. With modifications, masking, and other advanced tools, you can do whatever comes to mind. The speed modifier is here as well, so you can make epic slow-motion scenes within secs.

There are no annoying watermarks to worry about, and you can add intros and pics if needed. The app even has a reel maker that's ideal for getting your content noticed on IG.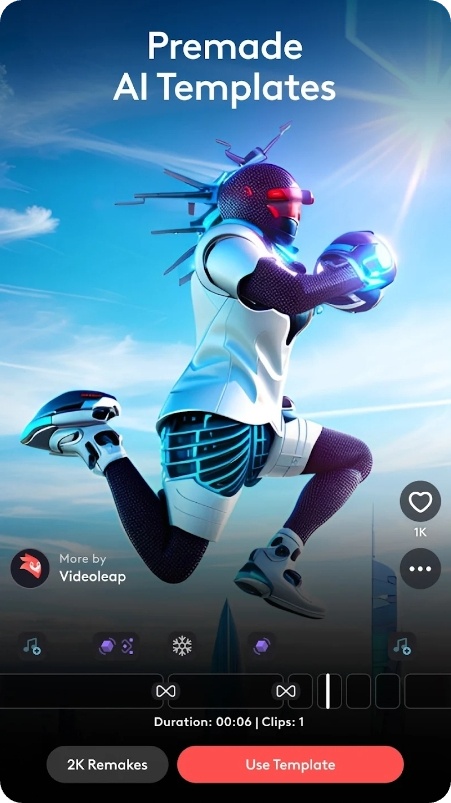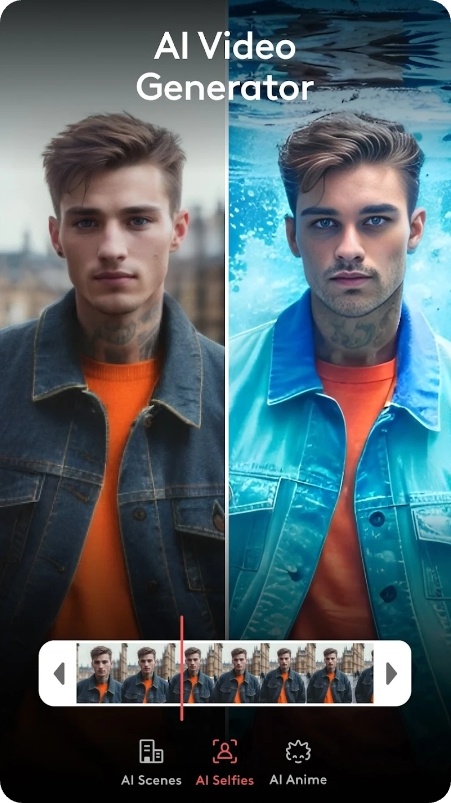 Downloads: 10M+
Customers rating:

(4.4 / 5)
FX Video Maker
This app is here to turn mundane vids into jaw-dropping cinematic masterpieces. Say bye to lackluster clips and hello to cool visuals that'll leave your audience in awe.
This app is the ultimate magic wand for adding dynamism and getting innovative with clips. With its sleek UI, becoming an FX wizard is a piece of cake. From epic rain and snow to fiery explosions and electrifying lightning, it covers a treasure trove of FX to suit every mood.
From spine-chilling horror to action-packed flamethrowers, you can match any mood and vibe. And let's talk about precision editing. The app covers pro-level tools that would make Hollywood directors green with envy.
Craving a trendy and hip vibe? Don't worry, there are glitch FX and even a night mode for those late-night editing sessions. And for all you food buffs out there, the app even has a special foodie mode that'll make your subs' taste buds drool.
With a myriad of shiny neon strikes, brushes, and other nifty tools, the app is a real gem. And the icing on the cake? Most of those are absolutely free.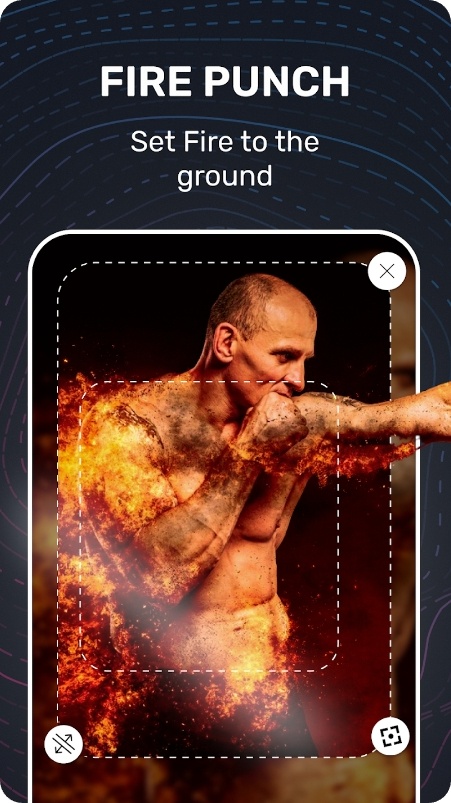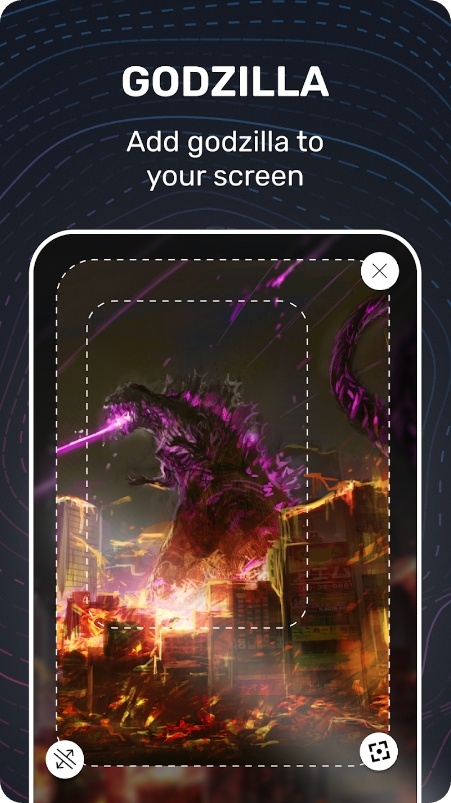 Downloads: 5M+
Customers rating:

(4.4 / 5)
Veffecto
This app is here to add some electrifying spark to your vids. This nifty little tool is like a magician's wand for your clips, turning boring old ones into dazzling works of art with just a flick of your finger.

It covers a stunning array of animated FX, from neon to fire and everything in between. It is certain to have smth that will make your content pop. You can draw your own custom glowing lines for a truly unique look or pick from tons of pre-made ones to catch the ideal vibe.

But it isn't just a one-trick pony. This app gives you full control over the footage, letting you edit and manipulate it to your heart's content without having to spend a dime. And let's not forget about the music! With its vast lib of licensed tracks and sound FX, you can set the ideal tone for a clip in secs.

Overall, the app is a must-have for anyone wanting to add a touch of magic to their visual content. It's intuitive, fun, and endlessly creative.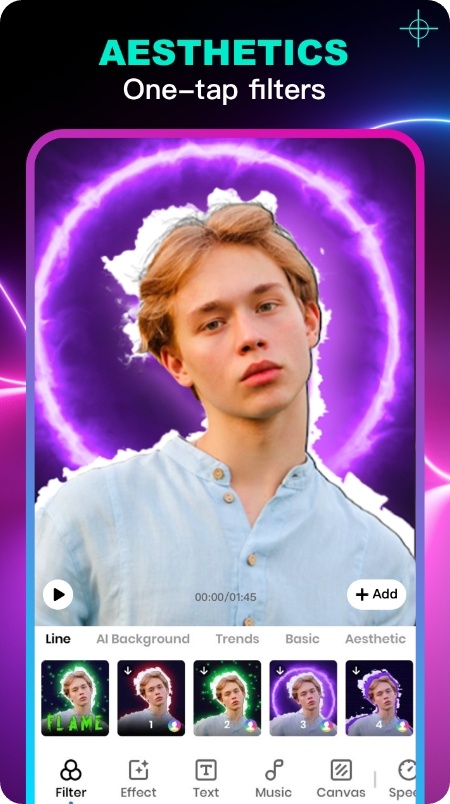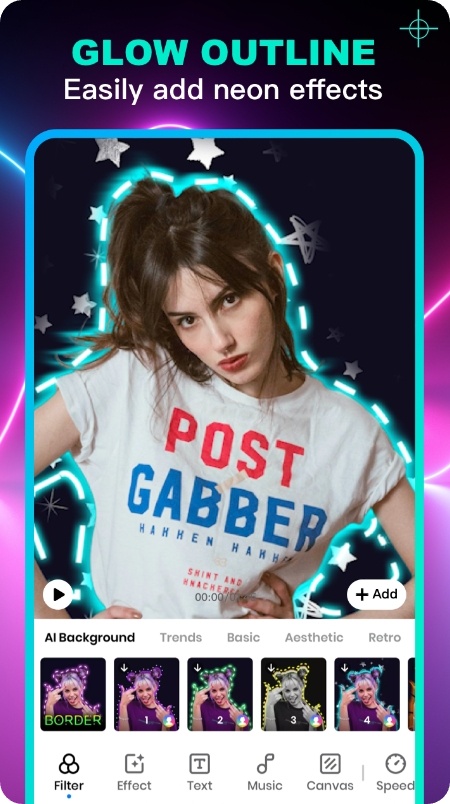 Downloads: 1M+
Customers rating:

(4.2 / 5)
Check also: 9 Android Apps to Remove Objects from Videos
Video FX
This app is the key to unlocking your inner filmmaker, with a vast scope of real magic FX that will take your clips to the next lvl.

The weather got you stuck inside? No problem! The app allows you to adjust the vibe of your clips with FX, lightning balls, laser swords, and magic circles. Of course, a diverse combination of fire FX is covered as well. With this one, you'll feel like a true master of the film realm.

But it's not just about the flashy FX. The app also comes equipped with pro tools that ensure you capture great moments with ideal sound. Plus, the real-time guide and FX incorporated into each template make it incredibly newbie-friendly. You'll be making stunning clips in no time!

And if that wasn't enough, the app updates its FX every week to ensure that your arsenal is constantly expanding. You'll have endless possibilities to make clips that will leave your mates in awe.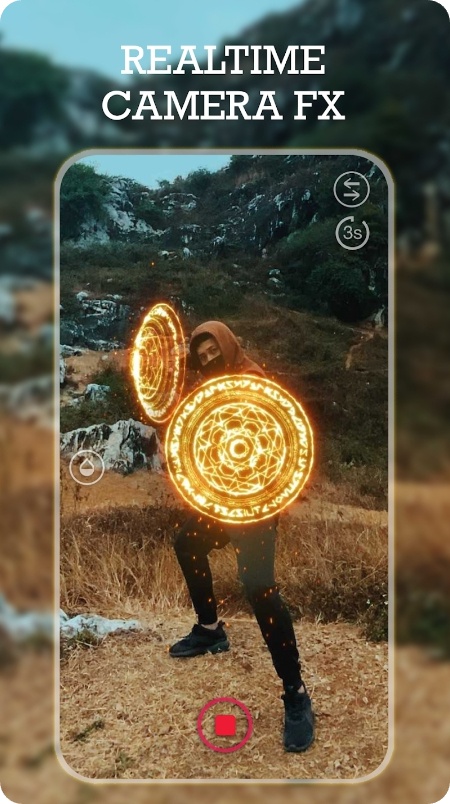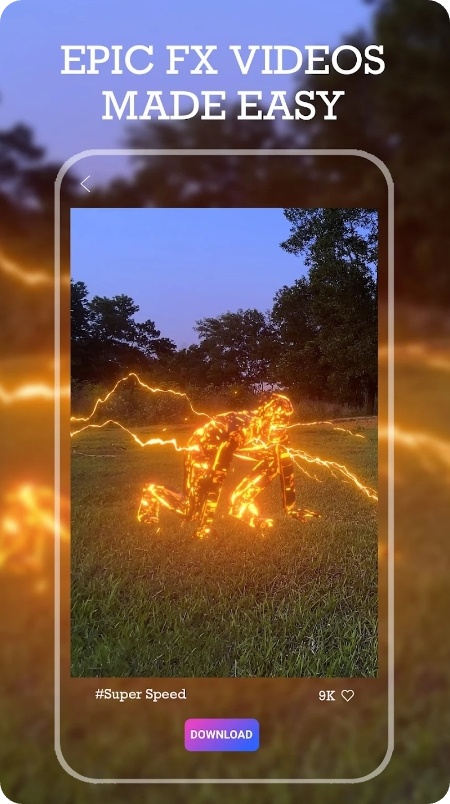 Downloads: 500K+
Fire Photo Effect Video Maker
Wanna set your vids ablaze with creativity? This is a heaven-sent app for all you imaginative souls out there! It's armed with a massive lib of FX to turn even the most mundane clips into fiery masterpieces.
The best part? The app makes it easier than stealing candy from a baby. You have total control over every detail, making those FX look utterly realistic. And guess what? Slideshows become a walk in the park with those sensational FX.
Now, let's talk about the fire FX – these are downright mesmerizing! Adjust transparency, and size, and slap it wherever you please. Instantly transform your vids into seamless, jaw-dropping marvels that'll leave everyone begging for more.
And the icing on the cake? No watermarks, no charges involved! Want tunes? Just load them from your device! Once your masterpiece is complete, save it in crystal clear HQ and unleash it directly on TT or IG. It is the ultimate weapon to revolutionize your vid-making game. With an array of tools catering to your every inventive whim, prep yourself for an inferno of stunning clips.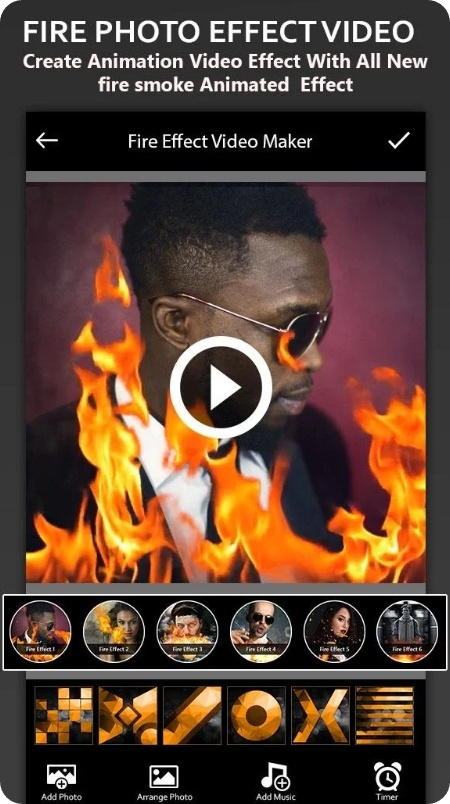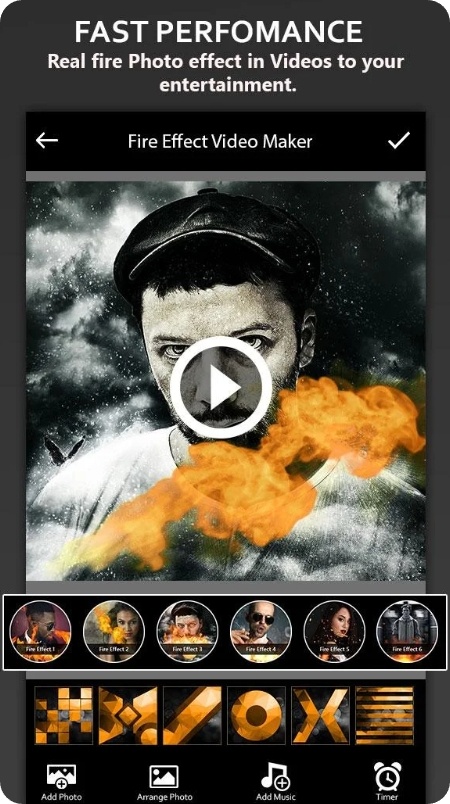 Downloads: 500K+
Magic Video Maker
Need a sprinkle of enchantment to add to your clips? This app can help, it's your go-to for making cinematic clips with ease.
The app will waltz into your heart with its friendly UI. With a magical touch, you can turn your clips into extraordinary masterpieces that'll leave everyone in awe. And don't fret about the perfect soundtrack – tap into its vast lib and discover the melody that hits just right.
It lets you merge snaps like a wizard, conjuring a breathtaking slideshow. With categories like fire, magic, nature, and scenery, you can do whatever you like. Feeling extra inspired? Sprinkle your vids with animated emojis and captivating text, turning them into extraordinary spectacles. Plus, with flexible ratios, your visual marvels can be shared anywhere effortlessly.
However, the true sorcery lies in its AI cutout tool. It lets you vanish unwanted objects in a flick of the wand. Bid farewell to bulky editing sessions and embrace seamless perfection.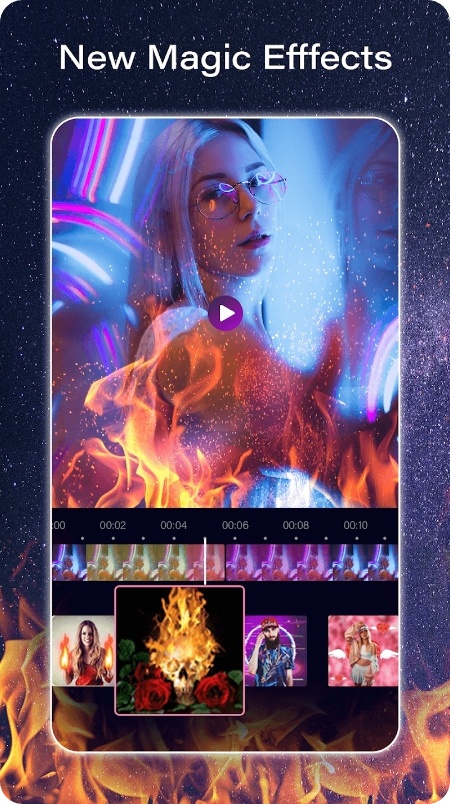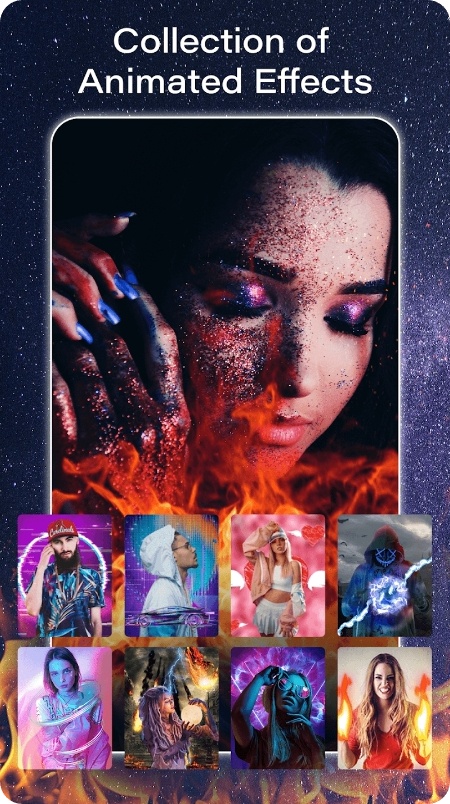 Downloads: 100K+
Fire Effect Editor
It's a surefire way to add some sizzle to your snaps and make them stand out from the crowd. It helps you make stunning animated pics that will light up your social media feeds.

You can easily add realistic fire and burning FX to your pics, turning them from dull to dazzling in secs. And the best part is, it's super easy to use. Simply pick a snap and select the FX you want, and voila! You're ready to unleash your inner artist and make smth that will leave your friends in awe.

But this app isn't just about adding FX. It also includes all the essential editing functions you need to take your pics to the next lvl. If you want to adjust the brightness and contrast, crop and resize your snap, or add text and stickers to give it that extra pop, you can easily do that.

And the cherry on top? You can save and share snaps and show off your artistic skills to the world. The quality is top-notch, and there are no pesky watermarks to spoil your fun.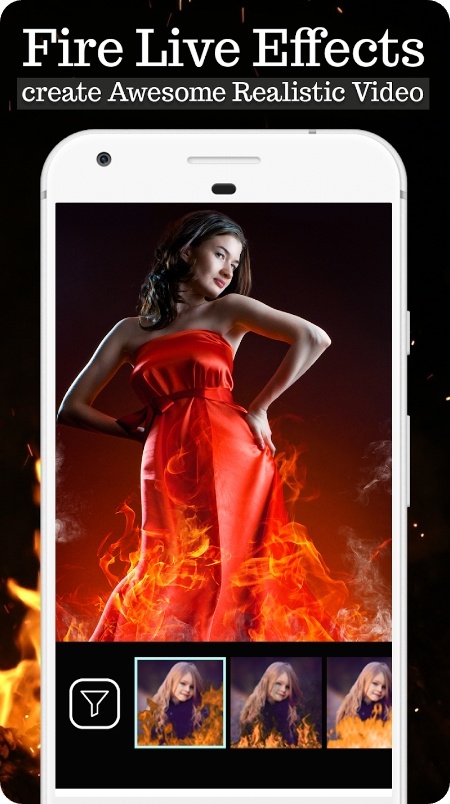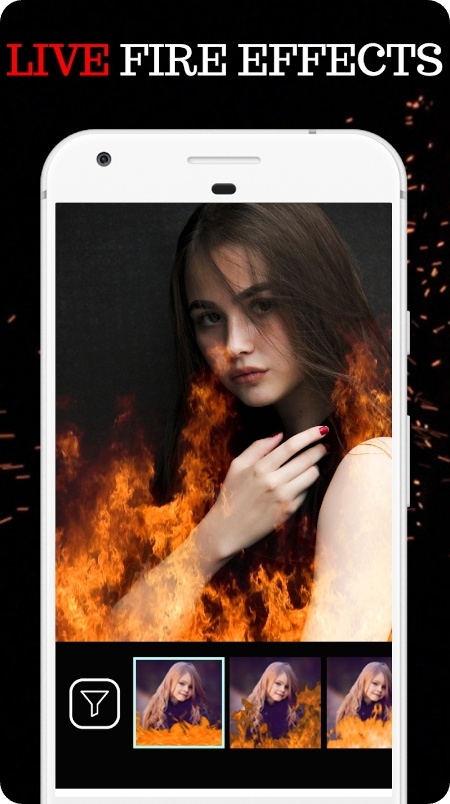 Downloads: 100K+
Customers rating:

(4.7 / 5)
You may also check: 9 Best Video Compression Apps
Fire Effect VIdeo
Lastly, we have an app that lets you spice up your vids with a touch of magic. This app is really the epitome of wizardry. It lets you turn any dull footage into a stunning masterpiece. We're talking about summoning dragons, casting spells, and witnessing the elements of nature come to life before your very eyes.

But what sets this app apart from the rest? It's the LIVE tool, our dear wizards and witches! You can see the magic happen in real-time, and let us tell you, it's mesmerizing. The app also comes with a scope of FX and filters that are easy to navigate, even for newbies.

And the FX stickers? Don't even get us started. These little gems can make any clip pop. Who wouldn't want to add angel wings or swirling water to their clips? It's like having your own personal special FX team in the palm of your hands.

But what about the quality? Will your vids look pixelated and low-res? No, the app saves your clips in HQ, so you can share your enchanted content with the world.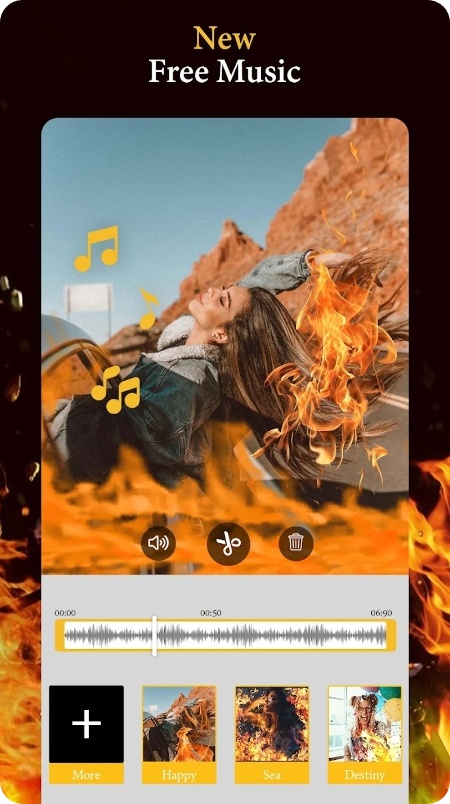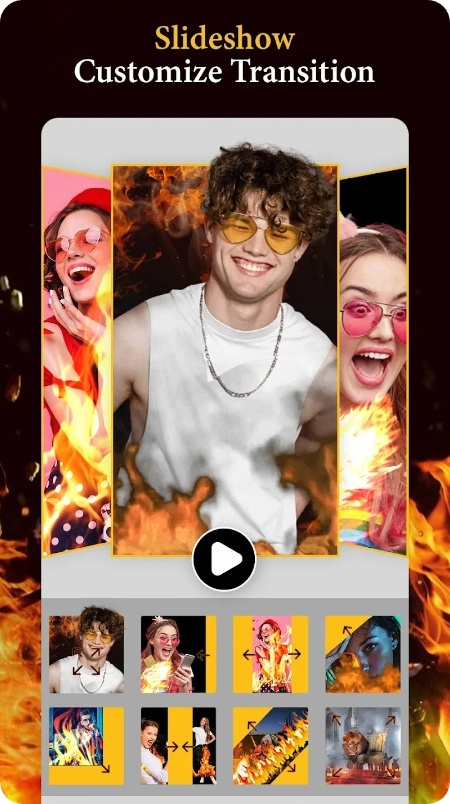 Downloads: 1K+