Sometimes you'll take a picture or selfie that looks good and the background spoils it all. But that won't be a problem anymore!
In this article, I'm going to share with you the best, in my opinion, apps that will make even the most uncomplicated portrait look irresistible – as if it was taken by a professional photographer with a cool camera. With these mobile apps, you can easily and simply blur the background of any photo, as well as add a beautiful bokeh effect.
So, the apps below are an absolute must-have for mobile photo enthusiasts.
DSLR Image Blur Background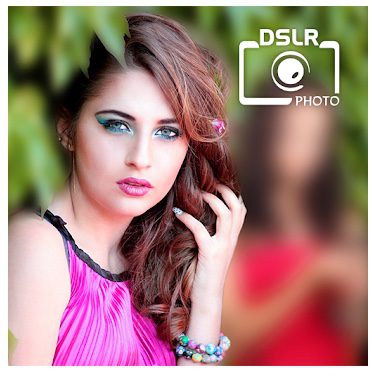 DSLR Camera Blur is an app for applying the classic DSLR blur effect to any of your photos stored on your smartphone. The best part is that it can be done in seconds, with just a few short taps on your device's screen.
Using DSLR Camera Blur is as easy as selecting a photo where you want to apply the effect and then tracing your fingertip around the areas that need to stay in focus. After that, the rest of the photo will be blurred into the background, leaving the subject of the photo as the focal point.
In addition to the normal blur effect, DSLR Camera Blur also lets you blur with fun geometric shapes. Using this option is also very easy, you just have to drag the focus silhouette onto the area you want to remain in its original form. You can also specify whether to leave the border or apply the effect without it.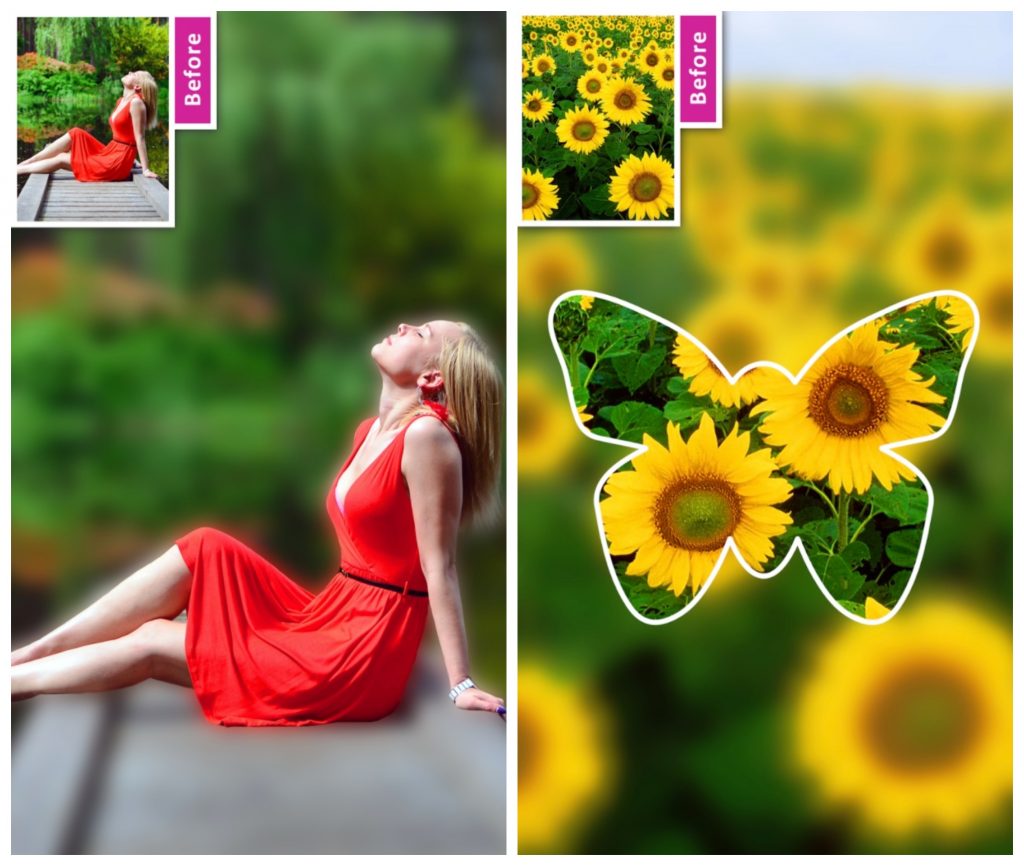 Downloads: 10000000 +
Customers rating:

(4.1 / 5)

You may also like: 11 Best Apps to Add Texts to Photos for Android
Blur Photo Editor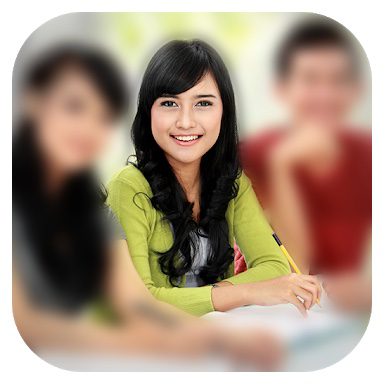 Blur Photo Editor is a simple photo-editing application that allows you to apply a blur effect to any of your photos.
The best part is that applying the effect is as easy as drawing on your Android smartphone screen. In just a few seconds you can retouch any photo and make it even better.
Blur Photo Editor has a simple and intuitive interface. Simply select the image you want to edit or use blur camera, and then use the app's built-in tools to blur the background. Edit the brush size and the intensity of the blur effect and you'll get the best results.
Try this app and create images with blurred backgrounds without expensive equipment.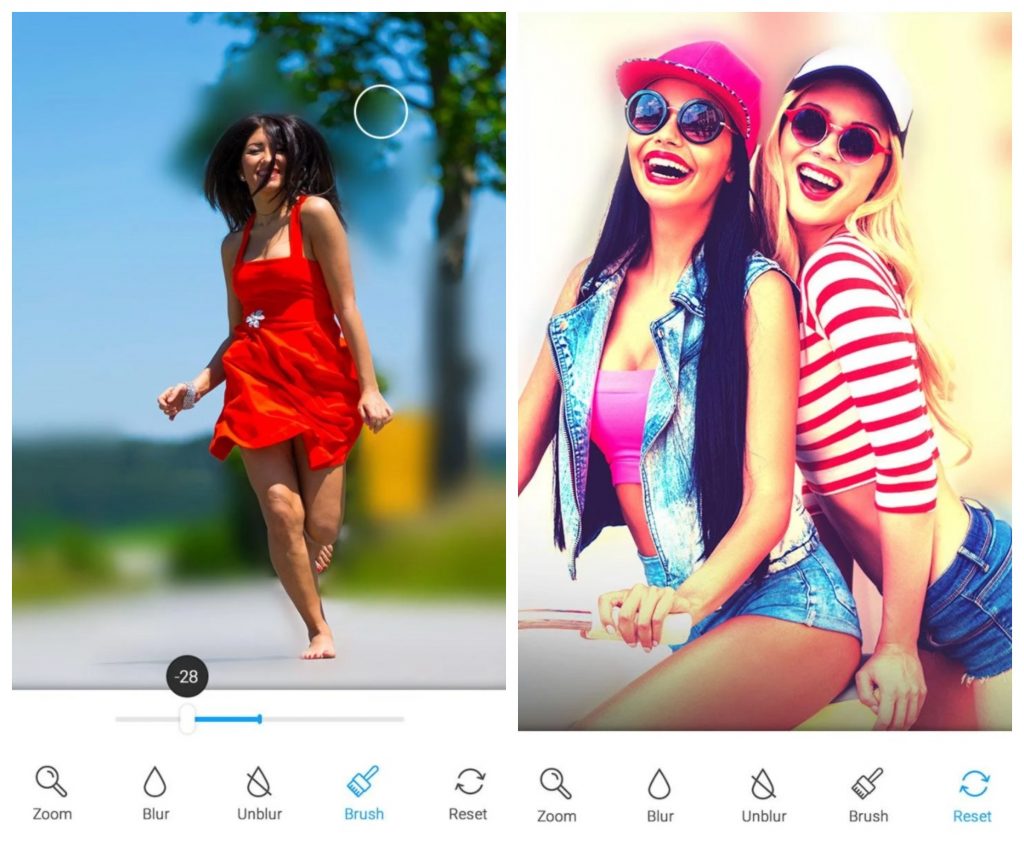 Downloads: 10000000 +
Customers rating:

(4 / 5)

AfterFocus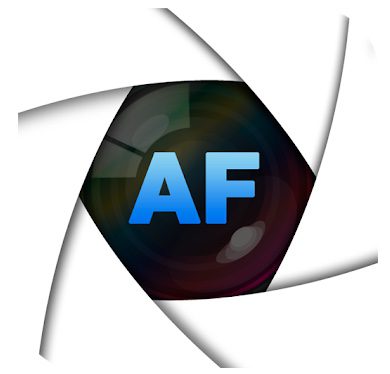 AfterFocus is another popular application for creating bokeh and background blur effects in photos.
he first thing you should know about working with AfterFocus is that it's not fully automatic. You have to tell it what you want to blur and what to keep in focus.
All you have to do is wrap your finger around the area you want to focus on, and it will blur the background around the area. You can also add blur to moving objects to visually emphasize their movement.
As a bonus, the app also contains a few extra filters.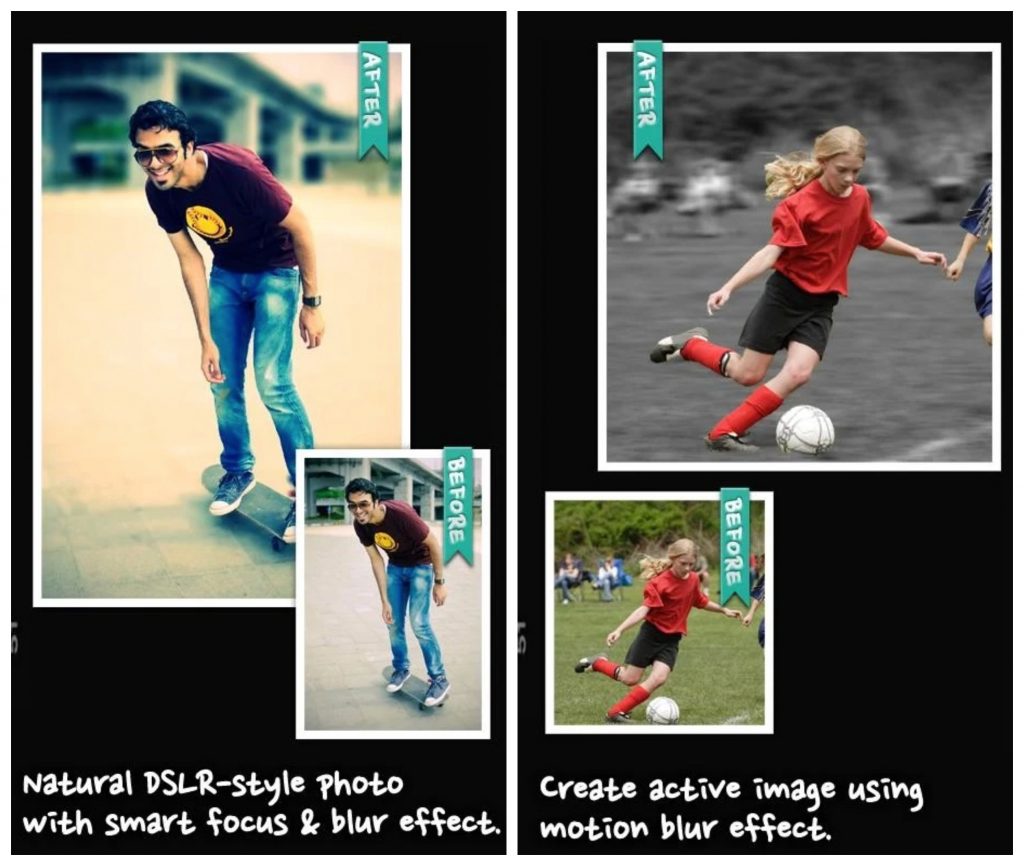 Downloads: 10000000 +
Customers rating:

(4.3 / 5)

Auto blur background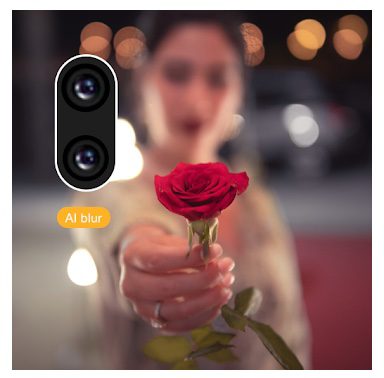 Bokeh or blur effects have become very popular in photography. It adds a special aesthetic to photos for Instagram or other social media. But what to do if your camera can't create such an effect by mechanical means?
Then you should try Auto blur background, which is a great app to defocus, or blur, certain parts of a photo.
And if you want a more artistic or unusual effect, you'll find dozens of blur effects in Auto blur background.
All photography enthusiasts are sure to love this tool, which allows you to create beautiful natural defocusing effects that add depth to your photo.
You won't need an expensive camera or a dual-camera phone, as well as portrait mode and the like, because with Auto blur background you'll get more than great results.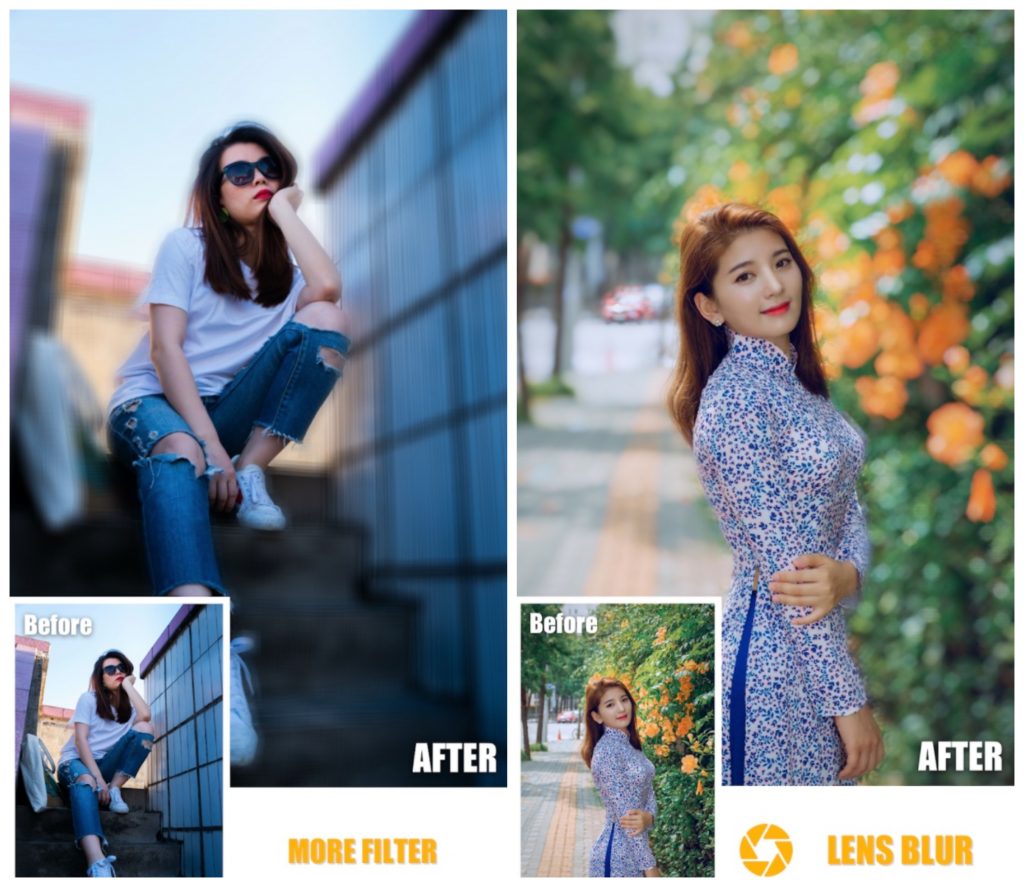 Downloads: 10000000 +
Customers rating:

(4.7 / 5)

DSLR Blur Effects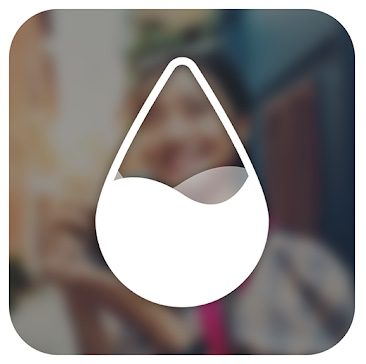 This simple application allows you to blur a selected part of the photo, for example, the background.
With this utility, you will be able to blur any element in the photo. To start editing, you need to select a photo from your device's memory or take a new picture using the built-in camera of the utility.
The application has the following tools and photo effects:
Circular Blur, which allows you to blur an element of the desired radius in any place on the photo;
Linear Blur also has adjustable parameters (size, position, and the possibility of rotation);
Shape Blur which offers different shapes to create on a blurred background;
Focus Point is selected by simply pressing and adjusting the position on the photo;
There are many brushes and other things.
All of your edited photos will be in a separate folder on your device, which is also duplicated in the application, where you can share the result with your friends on social networks.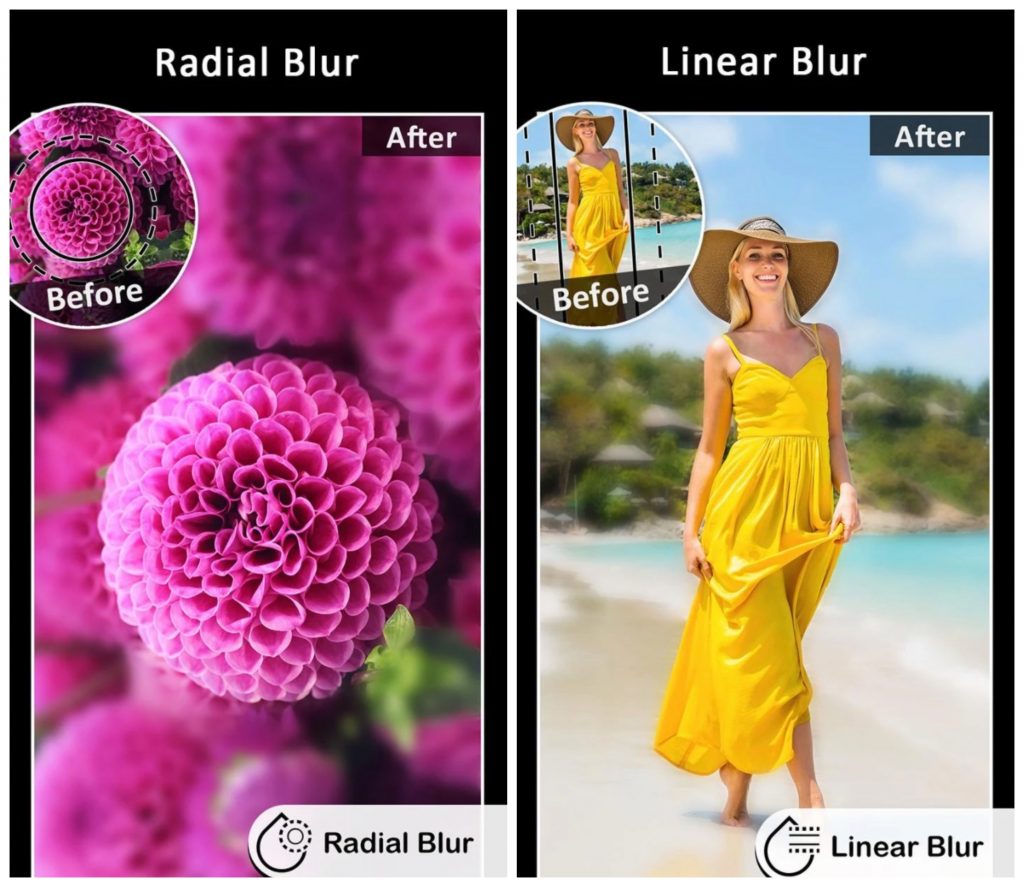 Downloads: 500000 +
Customers rating:

(4.6 / 5)

LightX Photo Editor
LightX is an excellent multifunctional application. There are many functions for editing, including work with the background of the image.
Main features:
Use color splash effects to blur the background of a photo;
Apply different colors and light photo effects;
Select objects with the smart lasso tool;
Cut out and replace the photo with a background.
Blurry photos are the best way to focus attention on a certain object. And the editor does a great job with this function.
How to blur a photo with LightX:
Step 1: Import the photo into the blur editing app and make sure the object you want to highlight is in the center.
Step 2: Select Focus from the bottom panel and adjust the Radial and Linear drives until the background is sufficiently blurred.
Step 3: Click Done in the upper right corner to apply the background blur effect.
In general, this is one of the best apps with lots of awesome free features that allow you to coolly process your photos.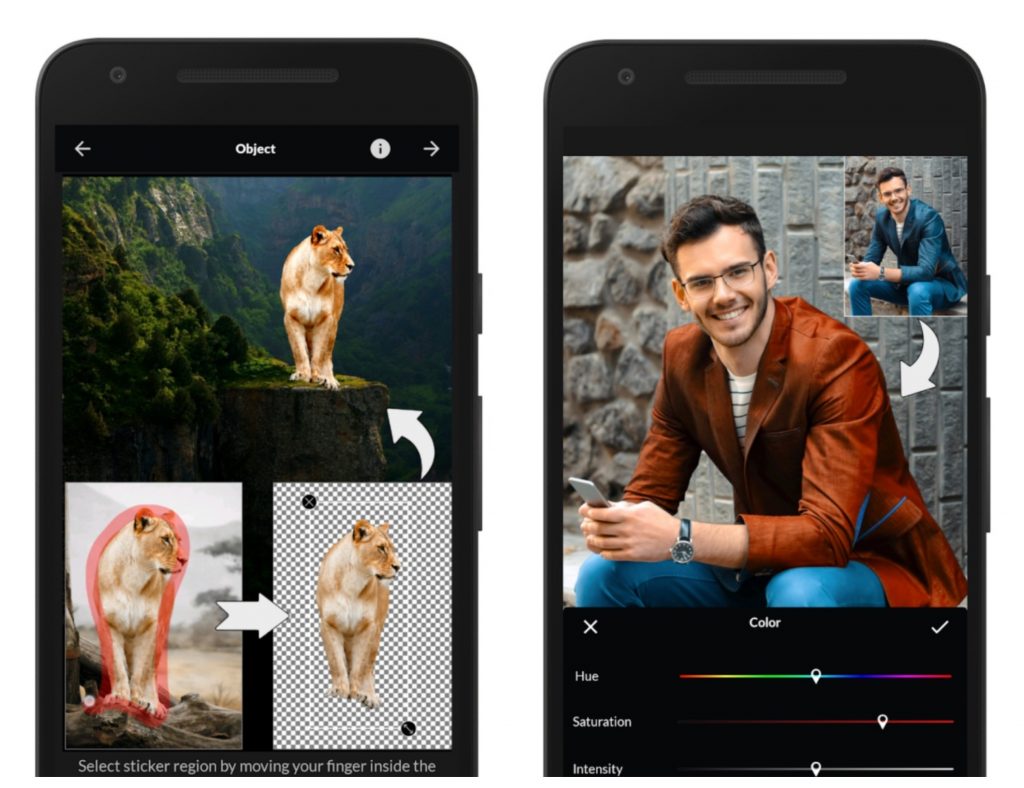 Downloads: 10000000 +
Customers rating:

(4.5 / 5)

PicsArt Photo Editor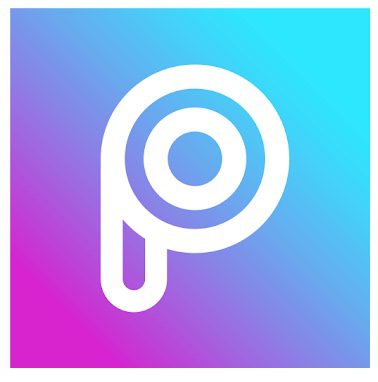 This is the coolest photo editor from PicsArt can come up with. Now PicsArt is a whole network, with its own paid and free functionality. And there is much more of the free.
The presence of paid content doesn't tie the hands of users, especially those who clearly understand how what and why to use it.
Basic Features:
Provide several blur effects such as Normal, Smart, Motion, Focus and Radial;
Edit photos before and after blurring;
Share the results of the photo on social networks.
How to blur the background of a photo with PicsArt:
Step 1: Load the photo into the photo blur editing app and select Filters from the bottom menu bar.
Step 2: Swipe left and right to find a blur filter and tap it.
Step 3: Choose the right blur effect and apply it to the photo. You can also adjust custom blur effect settings to get the perfect result.
Step 4: Tap Done in the upper right corner and export the result to your device.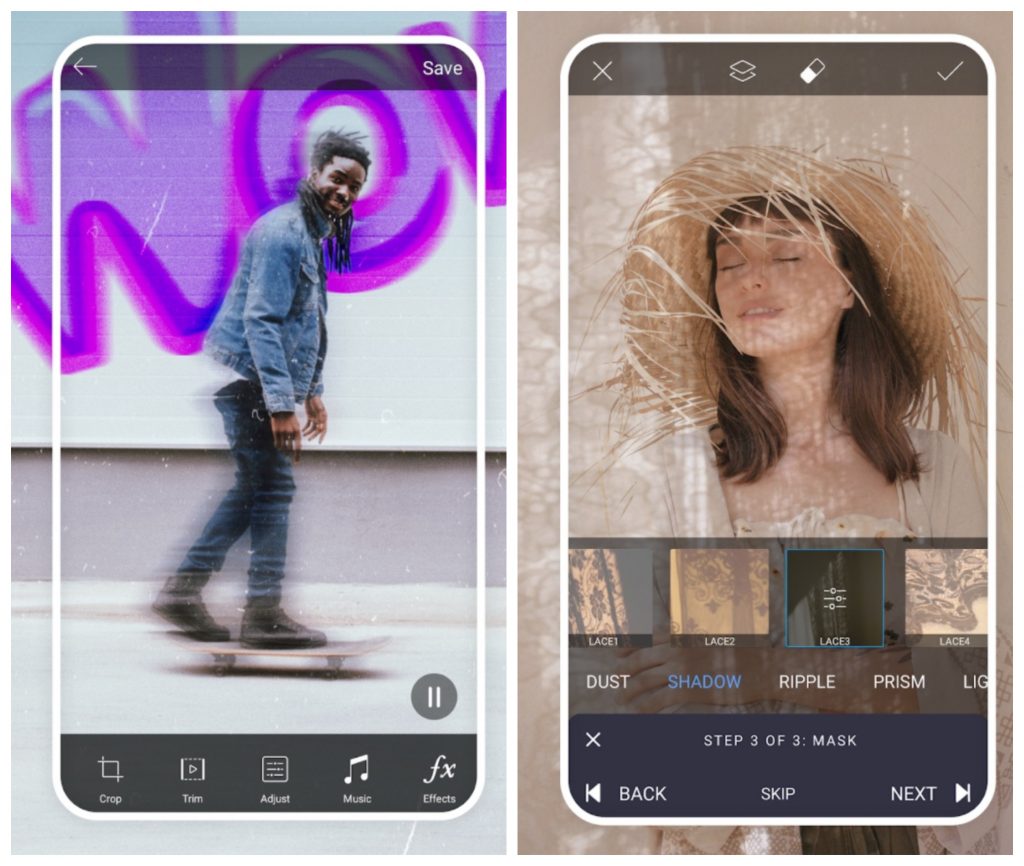 Downloads: 500000000 +
Customers rating:

(4.2 / 5)

Point Blur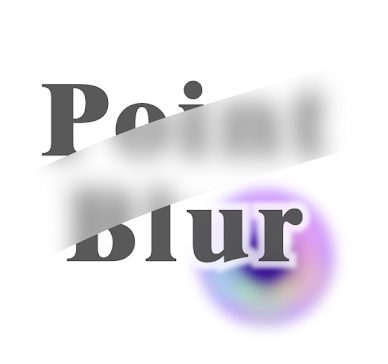 The application is simple, useful for blurring a certain part of a photo or picture, or the whole picture. You can blur a photo with different effects, such as a standard blur or mosaic.
You can blur all or part of it at once. You can move and flip your photo however you want. Basically, nothing special, but sometimes you really need it. And it's not too fancy.
The amazing thing is that it weighs very little and doesn't take up much space on the phone. This is a big plus. It's easy to understand how to use. In general, the application is good.
The Point Blur app will be useful for those who like to write reviews with photos and you sometimes need, for example, to blur the face of a man accidentally (or intentionally) caught in the photo, license plate number, etc.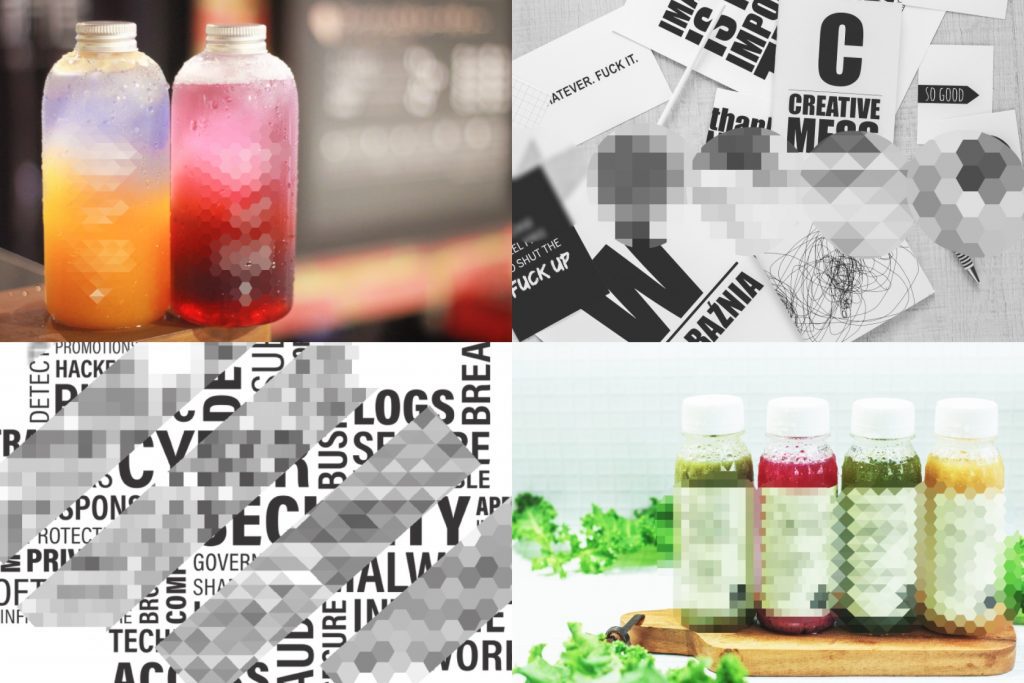 Downloads: 10000000 +
Customers rating:

(4.3 / 5)

You may also like: 9 Best Android Apps for Watermarking Photos
Bokeh (Background defocus)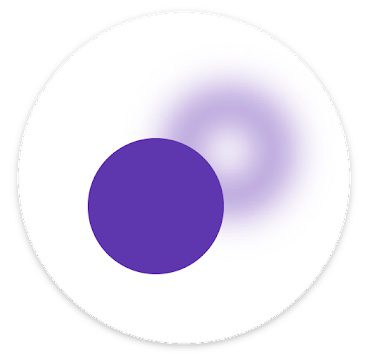 Bokeh (Background defocus) is, in my opinion, one of the best bokeh and background blur apps for Android phones. Please note that this app is designed for taking pictures, not for working with already captured photos.
The app is best suited for portraits and selfies as well as taking photos of subjects from a short distance.
For best results, place the main subject 5-17 inches away from the camera, with a minimum background depth of 16 feet. Keep the camera steady! The final results will depend on the characteristics of the camera and your mobile device.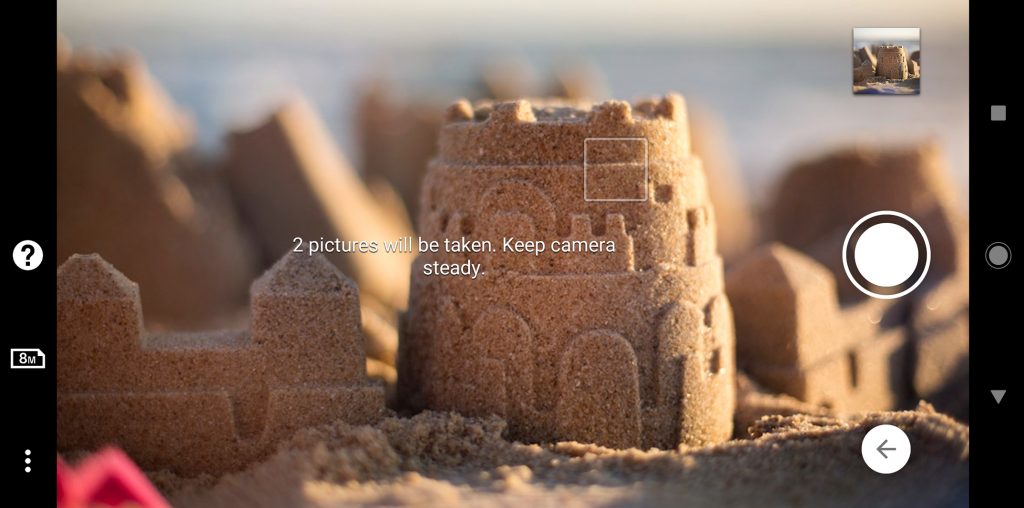 Downloads: 50000000 +
Customers rating:

(3.8 / 5)