Want to create a collage where you can see yourself as you looked young and how you look now? Or do you want to compare the changes that have happened to you recently? Then, download one of the best before and after compare photo apps from our list:
Collage Maker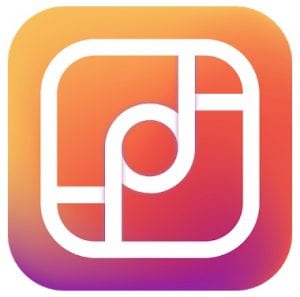 A simple and powerful program designed for creating and editing photos. Collage Maker will help you create the perfect before & after collages on your photos.
You can choose the layout you like best, edit the collage with background, frame, filter, sticker, text, doodles, and more. Then share it with your friends on Instagram, Facebook, Messenger, WhatsApp, Twitter, etc.
Just choose two images that you like. You can easily place them in the perfect layout, add lots of background styles, text, stickers, and frames to turn your photos into a work of art, creating your own unique and stunning collages.
More than 100 templates are available here, there is the possibility to customize the photo, more than 500 original stickers are available in the application, and the possibility to add more than 30 kinds of artistic fonts.
With this software, even a novice can make an original photo on your phone.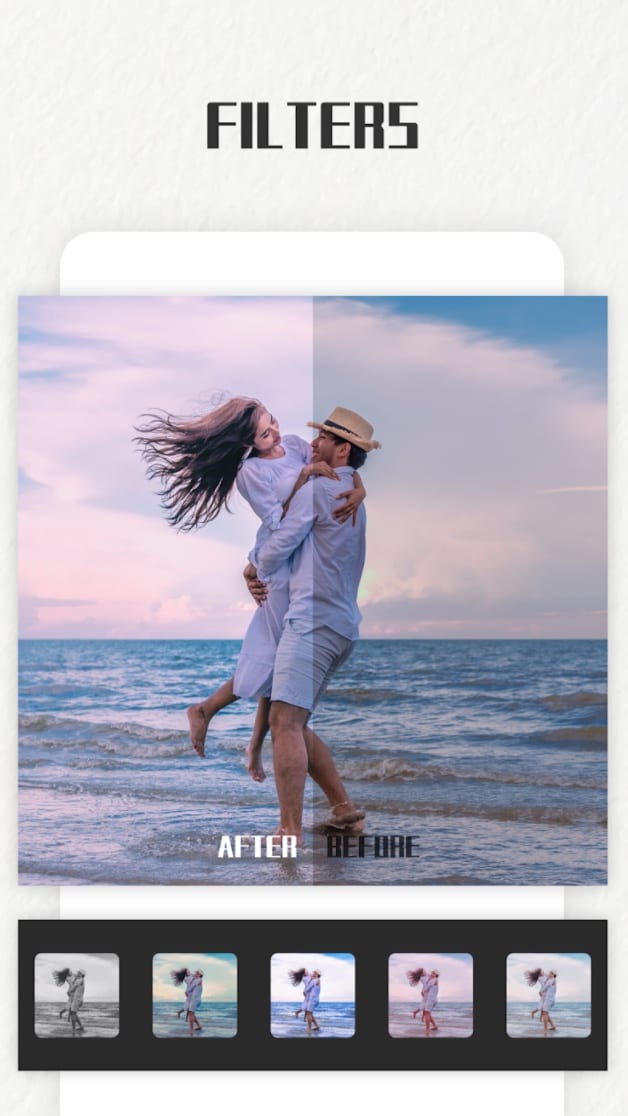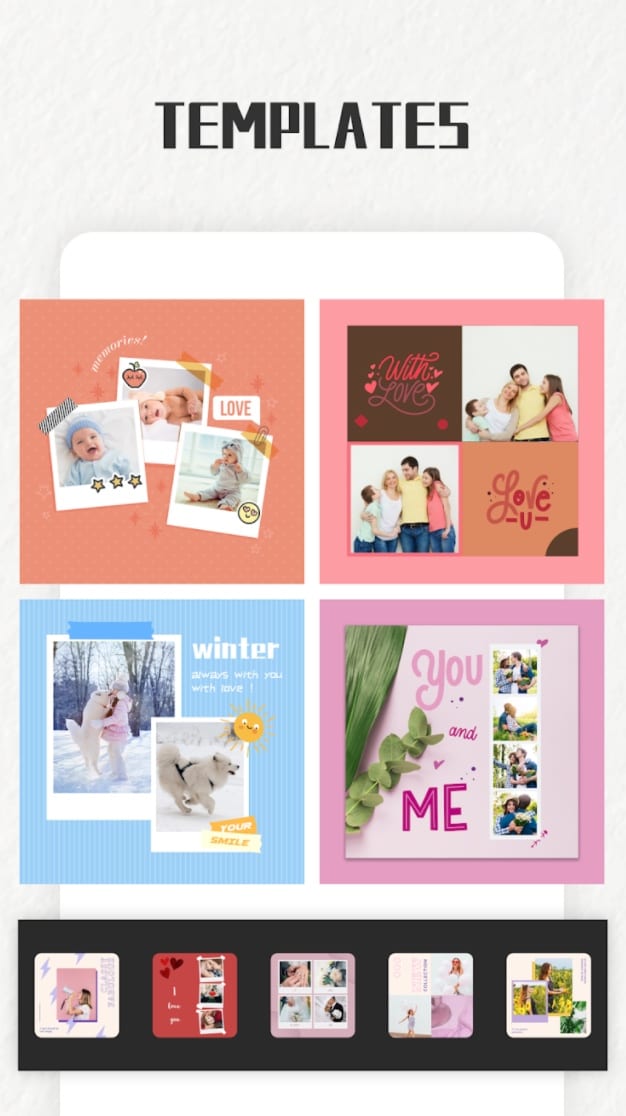 Downloads: 1000000 +
Customers rating:

(4.9 / 5)
You may also like: 15 Best Photo Sharing Apps for Android
Photo Collage Maker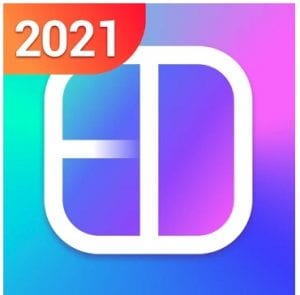 Collage Maker is a photo editor for creating a collage of photos. Are you an amateur photographer? Do you already have a large number of them? Are they all beautiful? But how to decide which one to send to a friend or family member.
Maybe this one, or that one. You're at a crossroads. But then on your way, there is an application Photo Collage Maker – photo editor, collage photos. And so, you don't hesitate to create your own collage of your favorite photos.
Photo Collage Maker gives you the opportunity to make your photos unique. First of all, edit, bring them to the right size. Change the color or texture if you wish. Everything is done surprisingly quickly and easily. Now post your creations on social networks or enjoy them at home with your family.
Collage Maker app features:
Frames and shapes for every taste.
Unlimited selection of fonts, backgrounds, patterns.
Create a collage of 18 photos.
The size of the collage and border settings change to your liking.
Create your own individual style.
Availability of many templates.
Create a photo with high resolution, with further posting on Instagram, Facebook, WhatsApp, Line.
With the app, you can easily make before & after compare photo collage.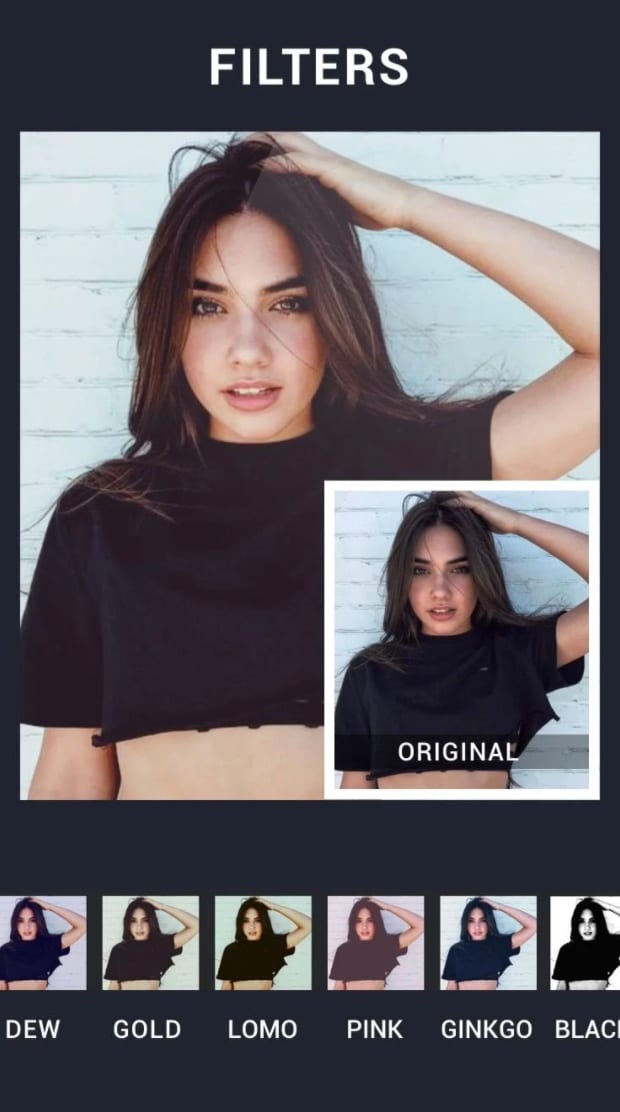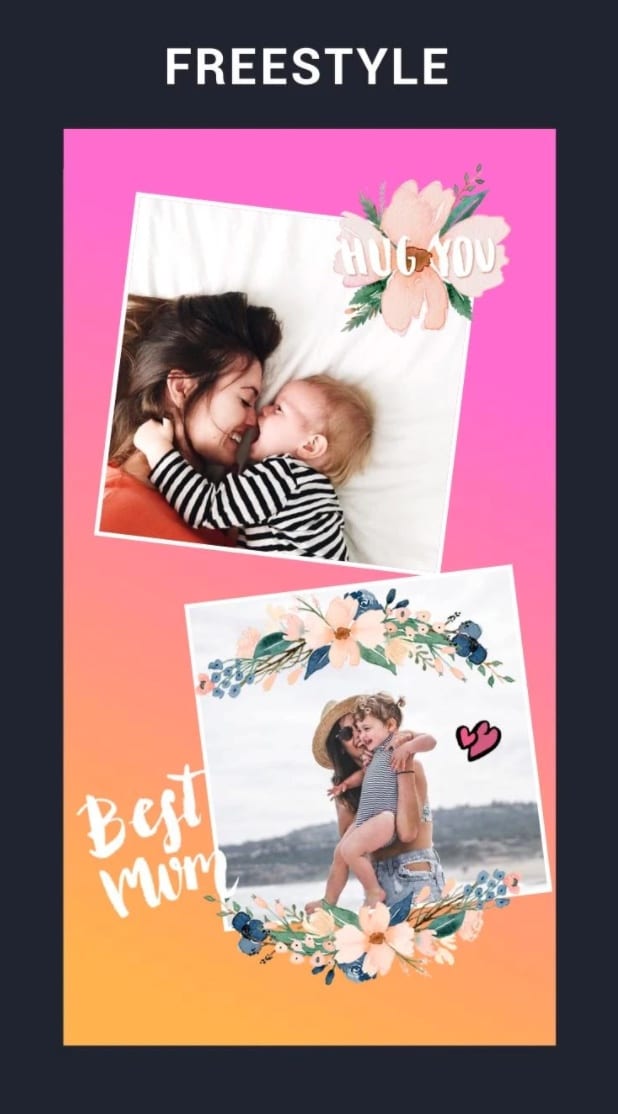 Downloads: 10000000 +
Customers rating:

(4.9 / 5)
Photo Grid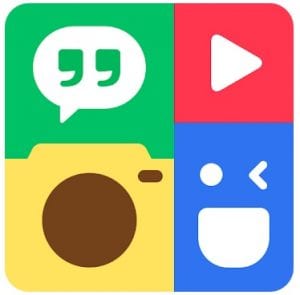 Photo Grid – get interesting pictures and images, create unique photos and become a celebrity of the holiday!
A wide range of templates will help you find interesting solutions in minimal time. Create unique collages and add personality to your photos in just a few clicks.
The app lets you create fun images and share them on social networks. Use the photo collage function, album, video collage, apply effects, crop photos, add stickers, smiley faces, blur, retouch, and more. All functions for retouching in one set of tools.
The program will please you with a large number of collage templates to combine photos. In addition, the grid can be customized to your individual preferences. All the handy tools are at your fingertips, use exquisite filters and unleash your creativity!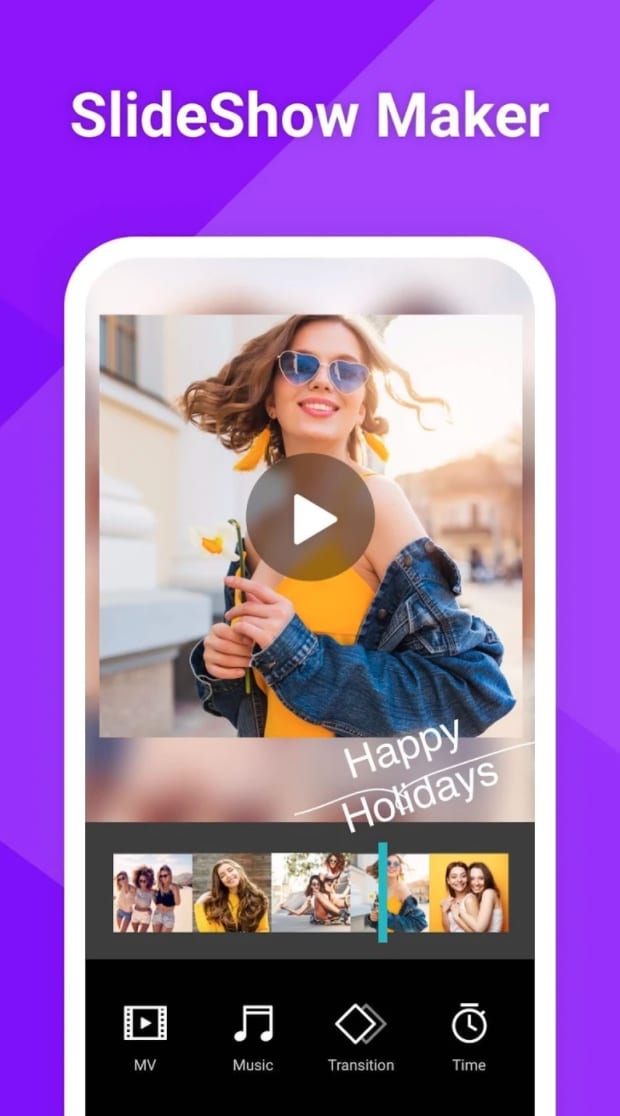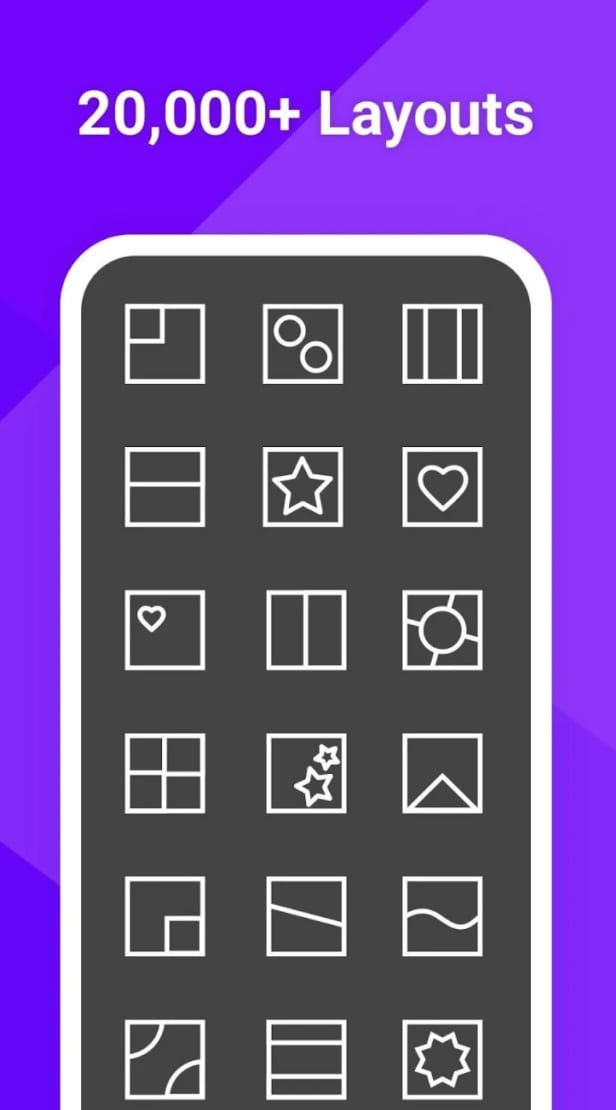 Downloads: 10000000 +
Customers rating:

(4.7 / 5)

Diff before after video photo collage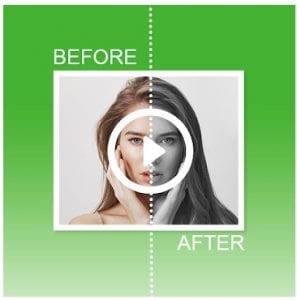 Create Before/After video from two photos with this simple application.
Choose 2 photos from the gallery, resize and adjust the animation. Download the finished video to your gallery or share it on Instagram right away.
Create Before and After videos now in 3 clicks, no need for complex editors, everything is simple and accessible.
Features of the application:
Selecting photos from the gallery and camera;
changing the size of the video;
choosing the position for the photo;
setting animation: the number of repetitions and duration;
adding music to the video
saving the video to your gallery;
a list of all created projects;
Create your BEFORE and AFTER videos now! It's very simple!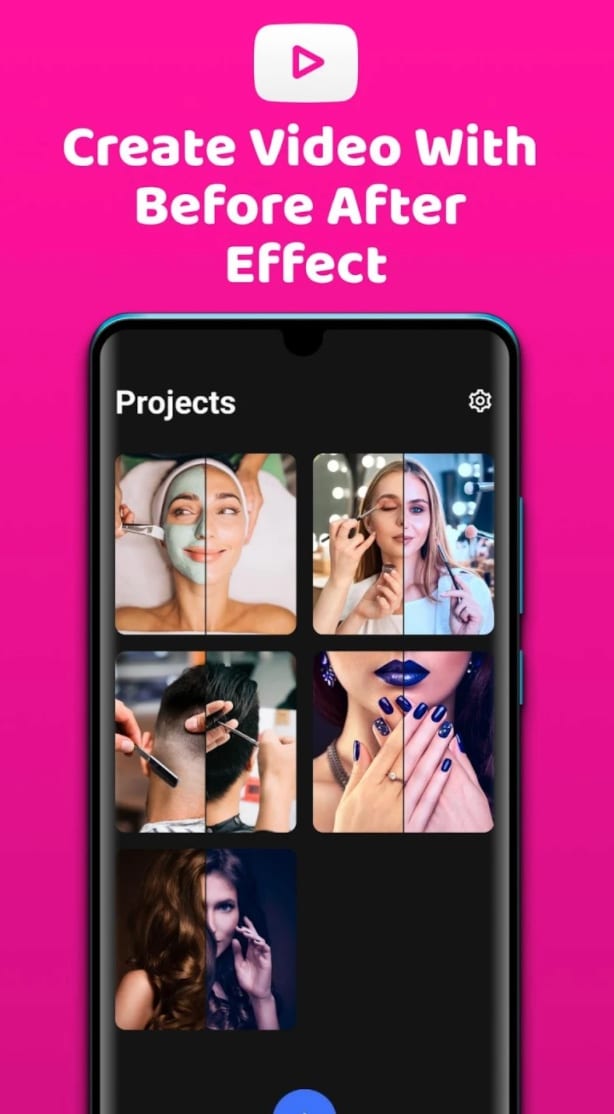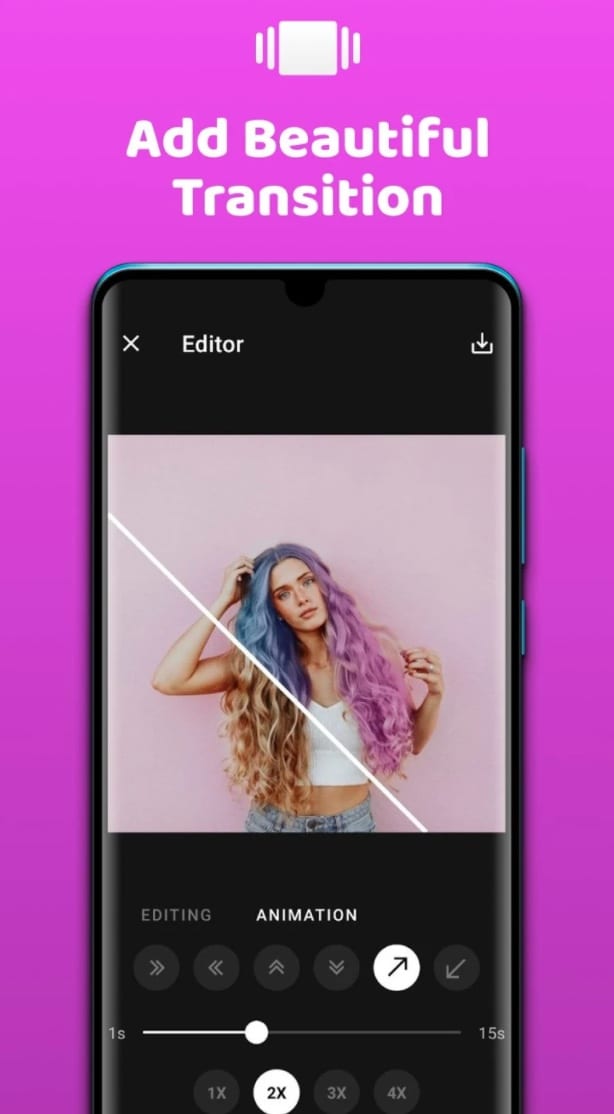 Downloads: 100000 +
Customers rating:

(4.4 / 5)
Collage Maker Pro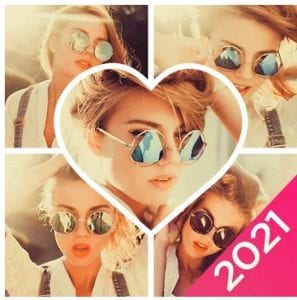 Let your photos become the most original among your friends and followers after editing them with Collage Maker Pro – Pic Editor & Photo Collage. This app is influenced by Snapchat and Instagram photo editors. It's very clear and easy to use. You can use it to create fun, romantic, and stylish collages.
Open the application and select 2 photos to create a before/after collage by selecting one of the different combinations available.
You can change the color or texture of the background with the app. If you want, you can round the corners of your photo, or leave it in the original version.
If you want to add stickers to your picture, you can choose from a huge variety of them. Just choose one of the stickers and click the 'free download' button. You can even add up to 20 different stickers. Start creating amazing collages with Collage Maker Pro – Pic Editor & Photo Collage.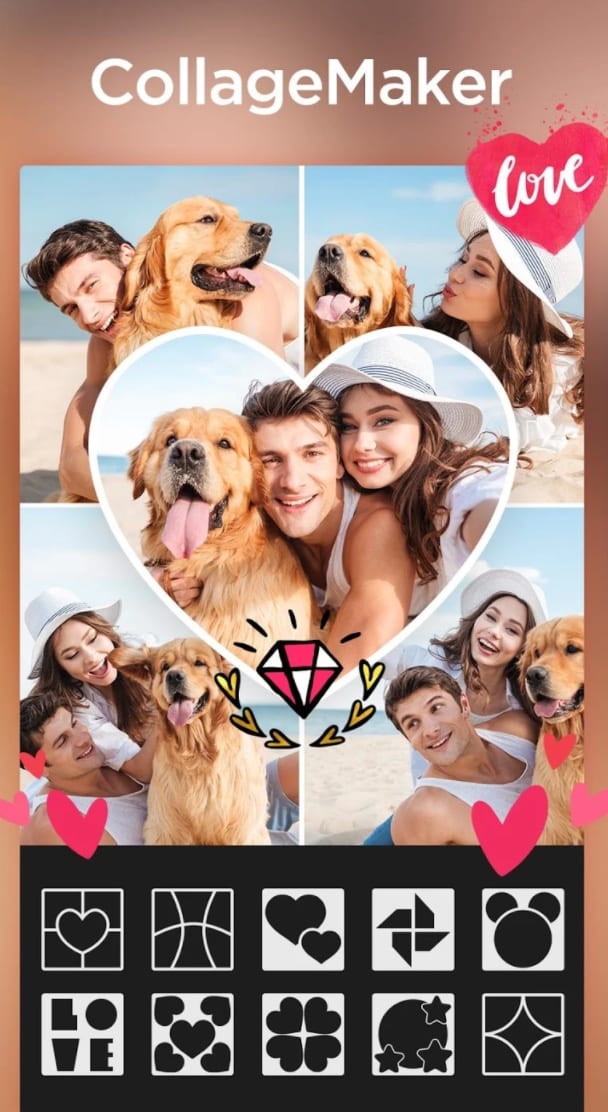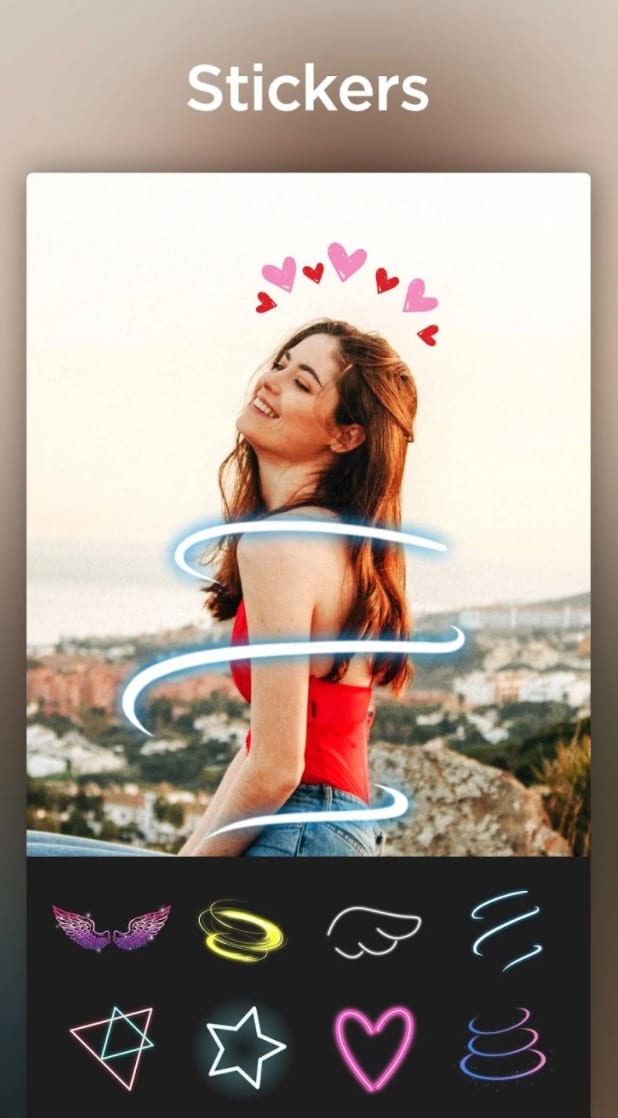 Downloads: 10000000 +
Customers rating:

(4.7 / 5)
Collage Maker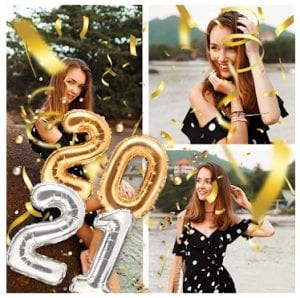 The versatile photo editor provides a variety of editing tools: apply filters and effects to an image, add text to an image. You can choose amazing fonts.
Choose 2 photos and turn them into a before/after collage with dozens of different templates, frames, and arrangements. Adjust the collage ratio and edit the collage border. Choose a grid to suit your needs.
Choose the right proportions for Instagram, Facebook, Snapchat. You can freely resize your photos without cropping by using the background blur option.
Photo Collage Maker presents you with an extensive library of stickers to choose from. Decorate your photos with cartoons, drawings, and cute emoticons. The sticker library is constantly being updated.
Share your artwork, selfies instantly on social networks directly from the Photo Collage Maker app.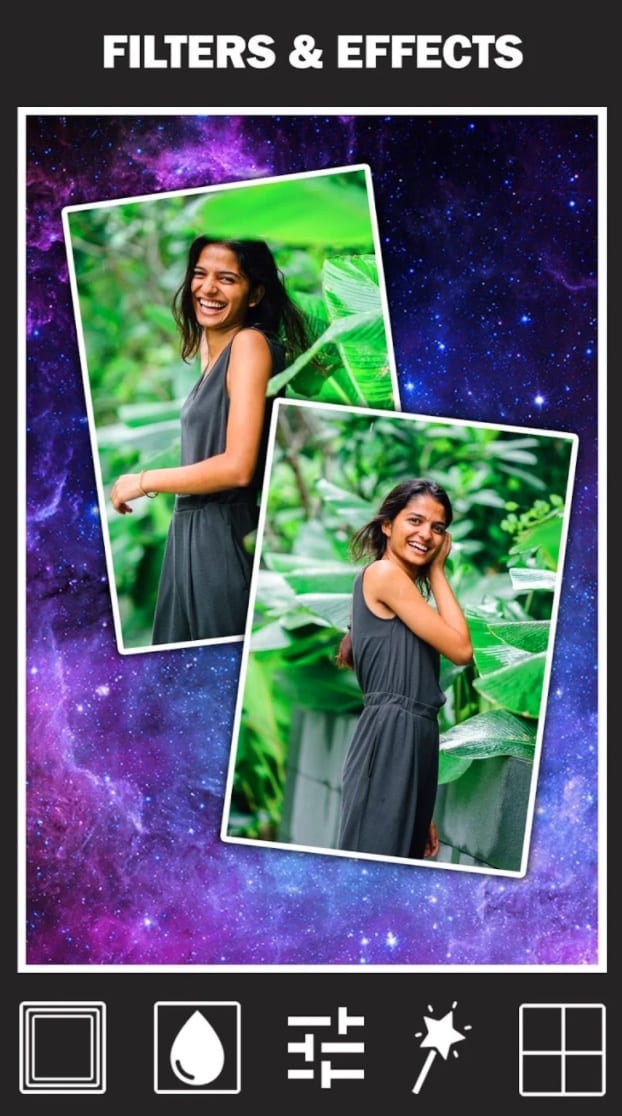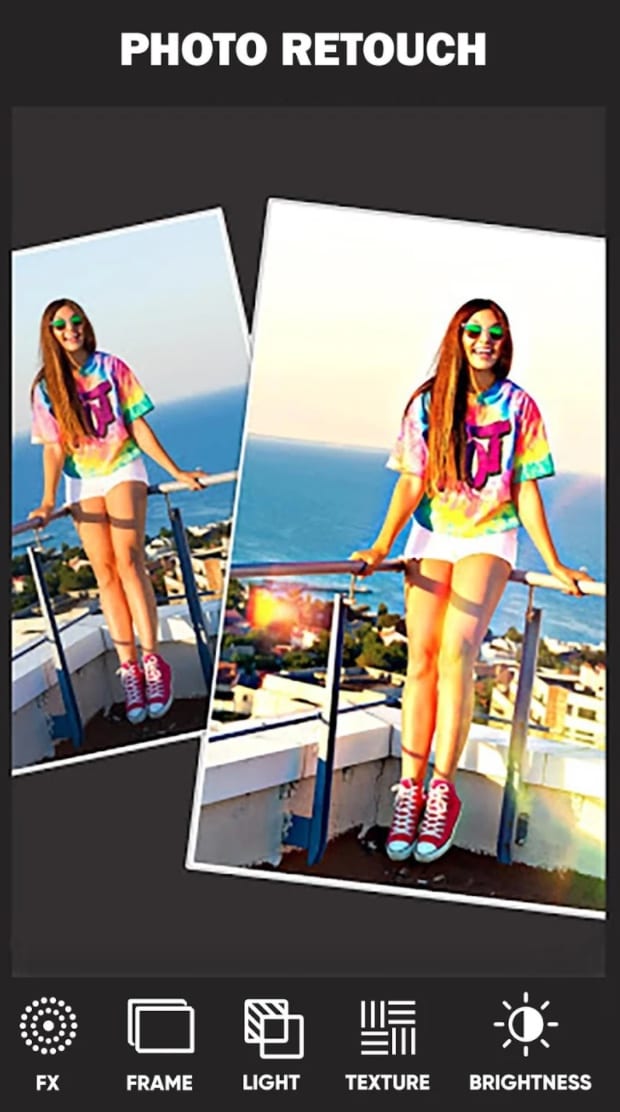 Downloads: 10000000 +
Customers rating:

(4.2 / 5)
Photo Collage Editor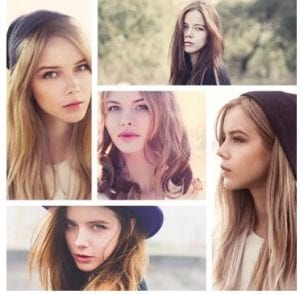 Photo Collage Editor – with this photo editor for Android you can combine your photos into amazing collages and make before & after compare photos.
This photo editor is a whole package of ready-made templates, stickers, settings and visual effects to create beautiful photos. Create amazing collages using ready-made templates, or use the powerful image editor and customize your collage manually.
Combining powerful features and a simple interface, the app will give you everything you could want from a professional photo editor.
You can create a collage in just a few taps: just select a few photos from the gallery and apply one of the ready-made templates. Create beautiful photos and share them with your friends on social networks.
The app will give you 120 customizable photo frames, the ability to rotate and resize pictures, lots of backgrounds and stickers, design inscriptions, a full set of professional image editing features, amazing photo filters, and the ability to share your work on your favorite social network.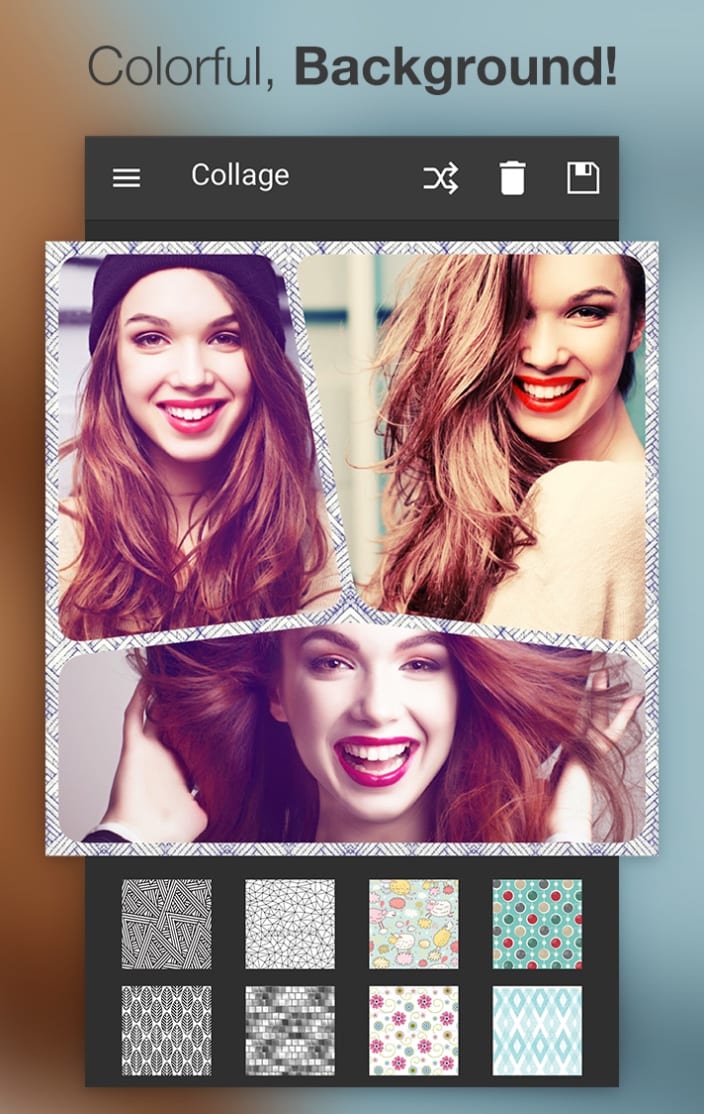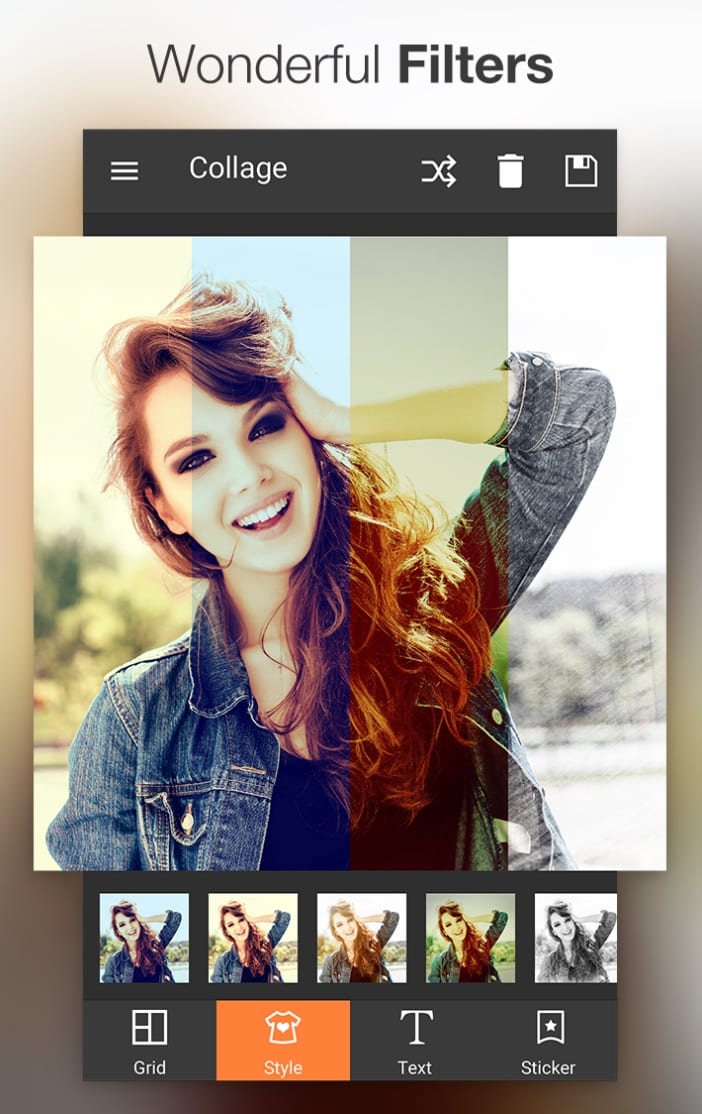 Downloads: 100000000 +
Customers rating:

(4.3 / 5)
FotoCollage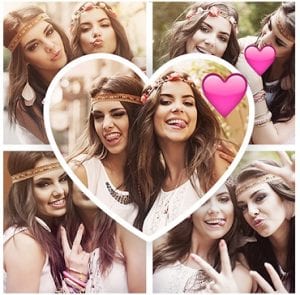 FotoCollage is a powerful photo editor. A large set of editing tools makes the process of creating collages and photos incredibly easy and fun.
The FotoCollage app will help you create high-quality and beautiful photos without any professional skills. Just select images, use special layouts, filters, add stylish backgrounds, texts, stickers, or frames.
Make your photos unique, make them a real work of art. FotoCollage will be your reliable assistant in photo editing.
Features of the FotoCollage app:
Stunning layouts for unique and stylish collages (more than 100 pieces);
Huge selection of the most relevant tools and features to improve the quality of photos;
Variety of backgrounds and effects (37 original photo effects);
The most different stickers, tags, frames, smiley faces, and funny emoji to decorate photos;
More than 100 of the coolest templates;
Huge possibilities to change the text – a variety of fonts, colors, outlines, and more;
Makeup overlay function when creating;
The easy and fun editing process.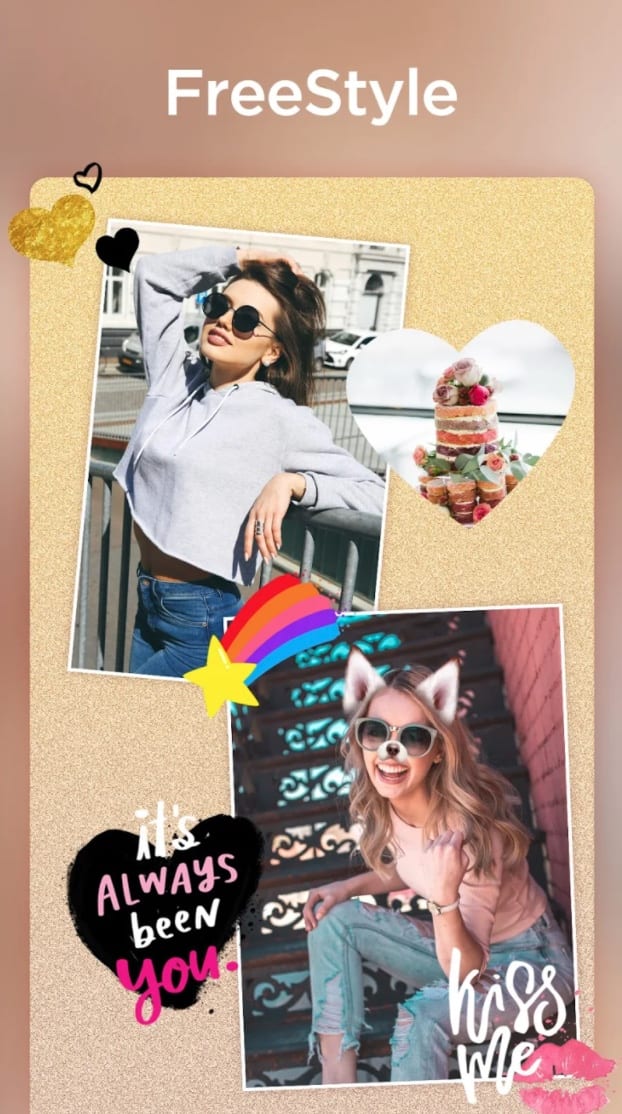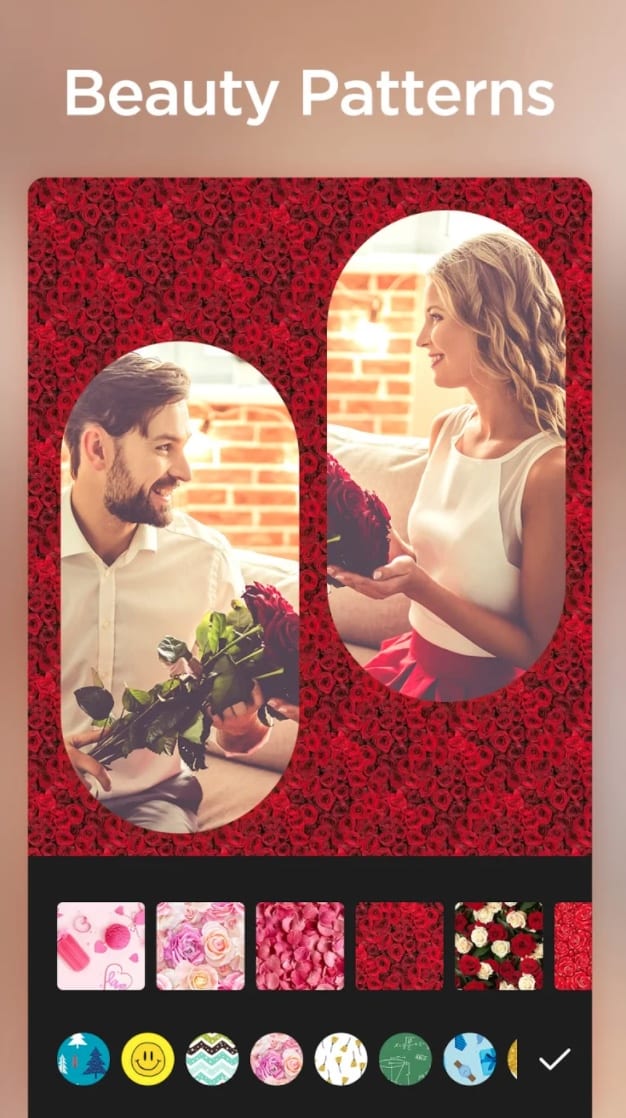 Downloads: 10000000 +
Customers rating:

(4.8 / 5)
You may also like: 13 Best Photo Organizer Apps for Android
PicsArt Photo Editor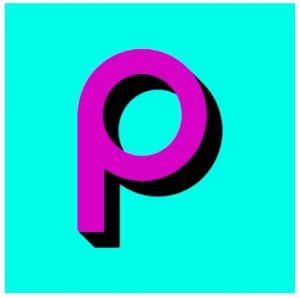 Create the most beautiful and high-quality images and artistic shots right on the screen of your mobile device.
To do this you need to download PicsArt on your Android device – this photo studio app is one of the most powerful and feature-rich photo editors. It has all the necessary tools for working with images: from cropping images and imposing text or graphic elements to a layer editor, a huge number of customizable brushes, masks, and photo filters.
With this program, you can create amazing photo collages in the form of a grid, in a frame, any shape, or on the background of photos. You can create collages for any occasion even easier, thanks to the short step-by-step instructions.
The program allows you to work on a large number of photos together with other users. You can find them by the hashtag #freetoedit.
Every user of the PicsArt app can participate in weekly contests. Share the most beautiful pictures with the whole world or enjoy viewing the works of beginners and experienced authors.
A nice feature of the PicsArt app for Android is the ability to create a slow-motion video of your artwork and upload it to YouTube. You can also share your creations with your friends via Facebook, Twitter, Instagram, email, or by uploading the image to Dropbox.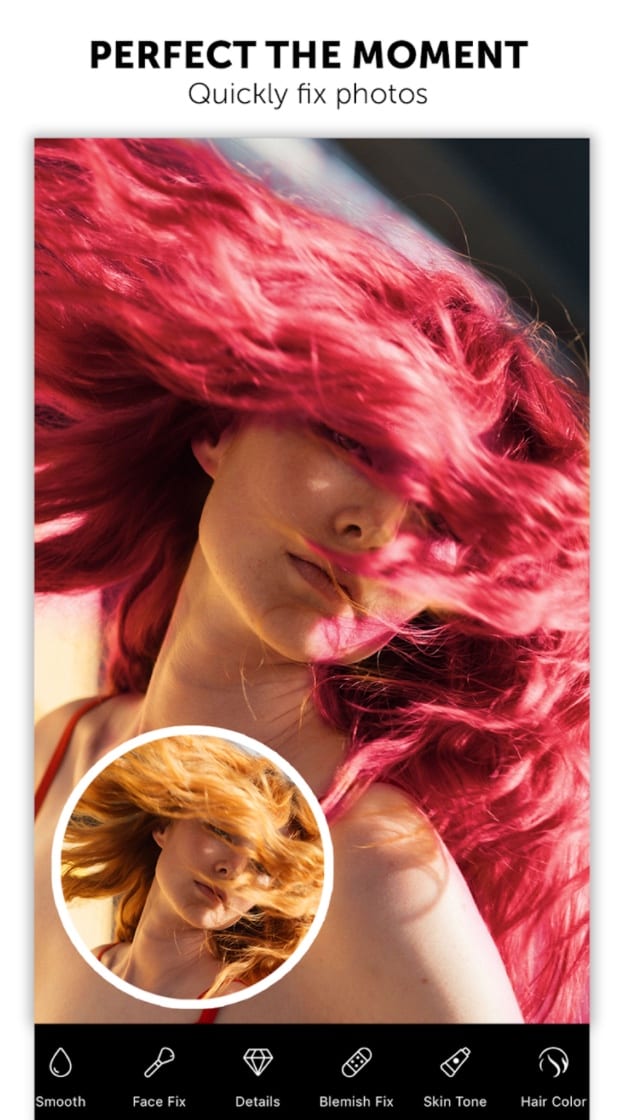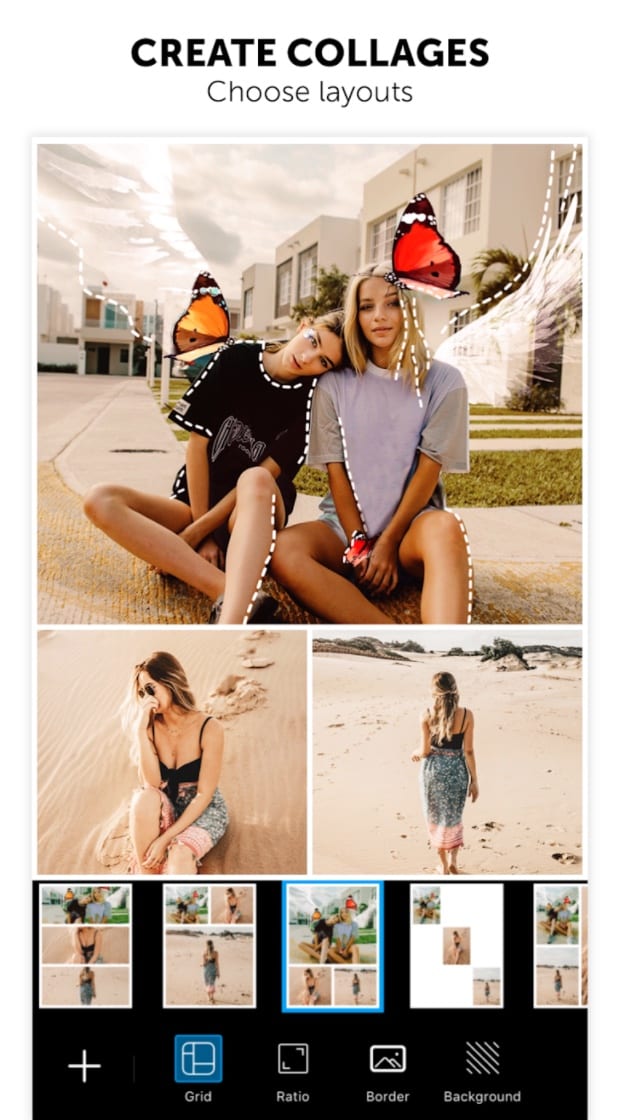 Downloads: 500000000 +
Customers rating:

(4.2 / 5)