Sometimes a smartphone can be very distracting, preventing the user from focusing on something important. In this situation, auto-reply text apps can come in handy.
It's also of interest for those who are often busy and simply don't have time to answer all incoming calls.
Autoresponder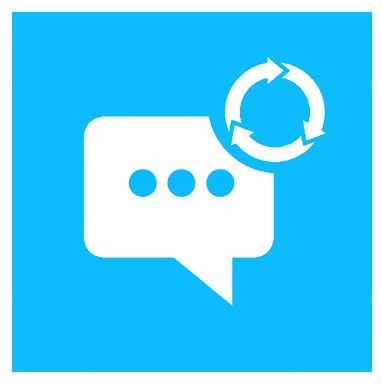 Autoresponder is a virtual assistant that will automatically respond to messages received.
No matter how busy and businesslike a person is, there isn't always time to answer a ton of messages. That's why it's better to use the SMS Auto Reply answering machine than to waste a lot of time on dozens of incomprehensible texts.
This app is fully customizable, so you can easily choose exactly the settings you want. Autoresponder responds to all incoming messages, replies to specific texts, works with groups, can ignore selected contacts, and more.
You can also schedule your response for a specific time and add multiple responses to a single rule. Setting up this app will take some work, but once you set it up for yourself, the results won't keep you waiting!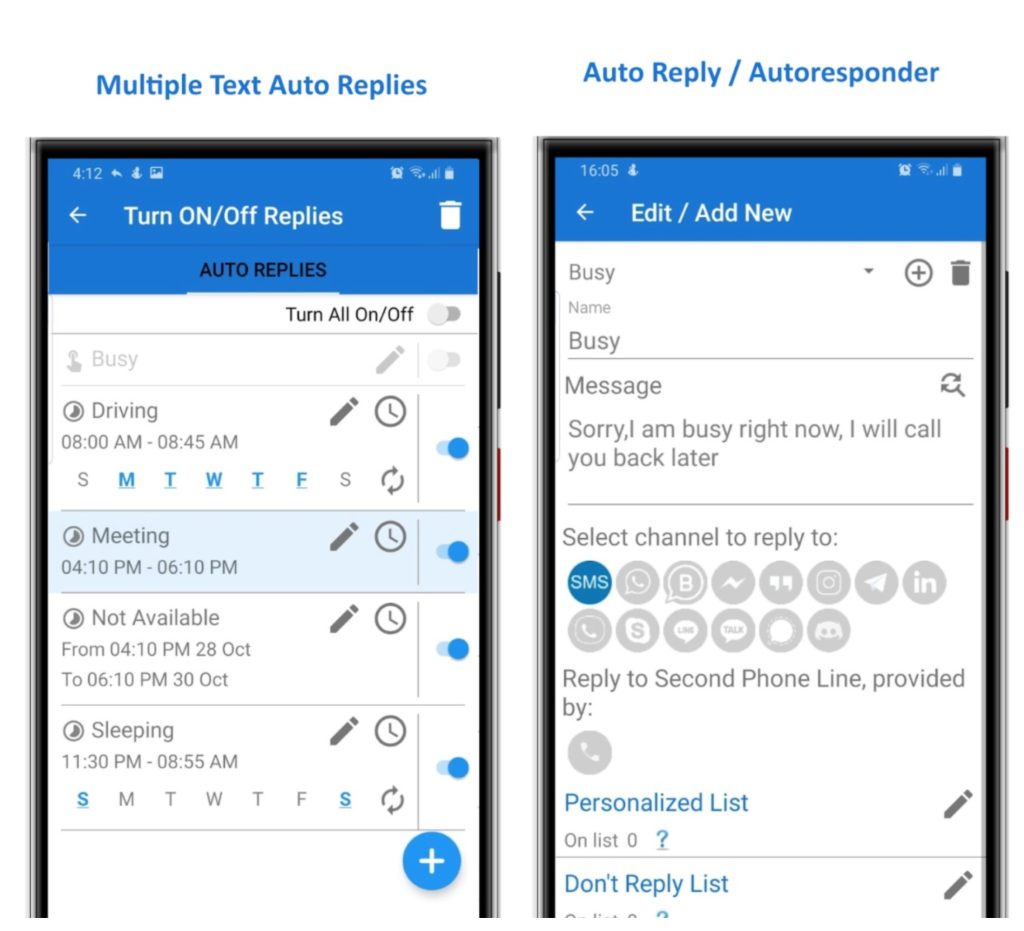 Downloads: 100000 +
Customers rating:

(3.7 / 5)

You may also like: 5 Best Call Waiting Apps for Android
AUTO MESSAGE send & reply SMS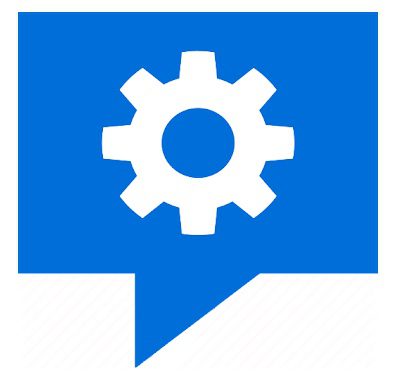 AUTO MESSAGE send & reply SMS also, like the previous application, allows you to configure the automatic sending of messages. When you are busy or just in a hurry AUTO MESSAGE send & reply SMS will help you not to leave your inbox unanswered.
A simple interface and easy setup will help you automate tasks on your device quickly enough.
AUTO MESSAGE send & reply SMS is a great program. For those who use the application for work or business, it's very helpful in everyday work without losing customers.
So, if you missed a call or hang up, all the unfamiliar numbers and any of your contacts will receive an SMS with the pre-set text in automatic mode. You won't have to be distracted by calls when you're busy at all!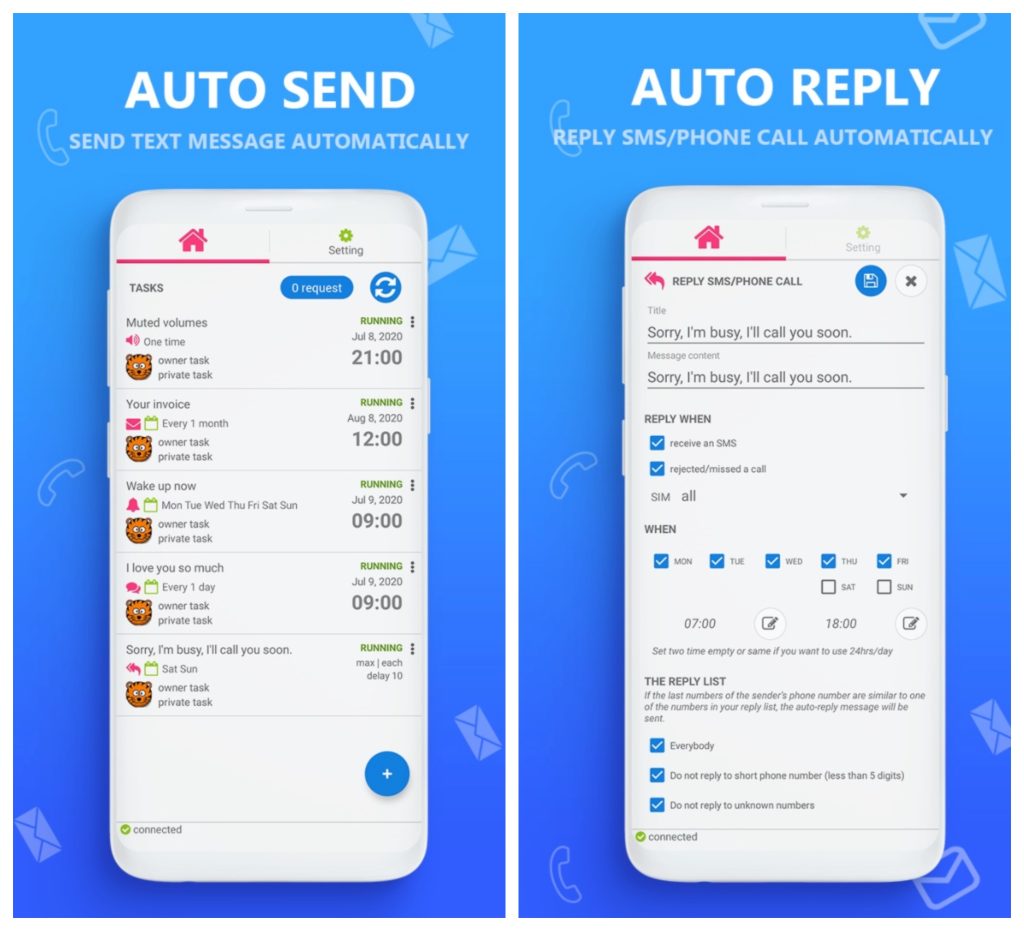 Downloads: 500000 +
Customers rating:

(4 / 5)

Do It Later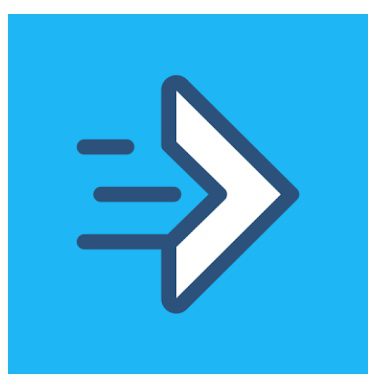 Do It Later is a program for automatically sending messages at the time you set. Plan sending in advance, configure the necessary settings, and save your own time.
Now you can schedule SMS sending at the time you need, set up responses to calls, SMS in various social networks. Now you will not forget to send important messages. You can also use Do It Later to help in business. For example, to send emails.
Features of the Do It Later app:
Automated messaging chat replies are a great tool to simplify your customer care service.
Time scheduling for automatic messaging – set an exact time to send or define a time range.
Flexible send repetition setting modes.
Bulk sending feature.
Smart Reply – define your own reply rules and choose the category of people you want to send it to.
Convert text messages to voice messages.
Simulate an incoming call – the ability to simulate a fake call to save yourself from an awkward situation like a boring company or annoying conversation.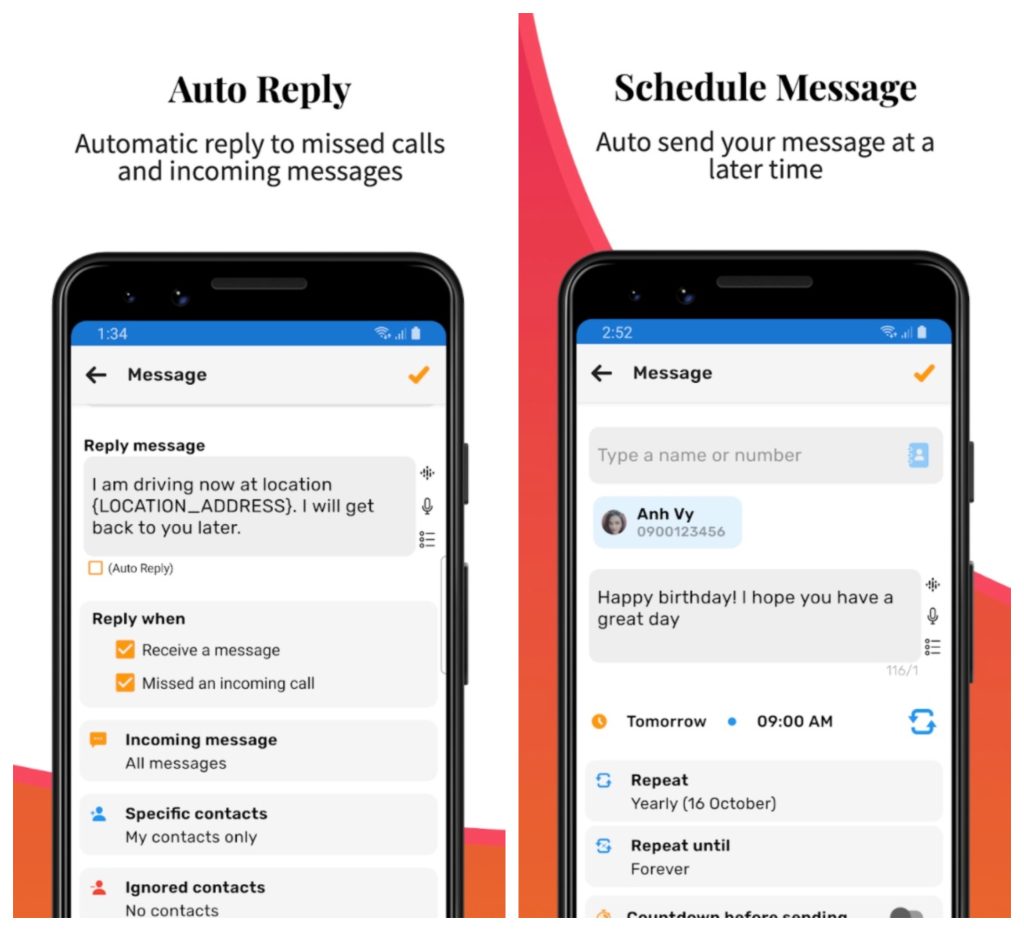 Downloads: 1000000 +
Customers rating:

(4.2 / 5)

AutoResponder for WhatsApp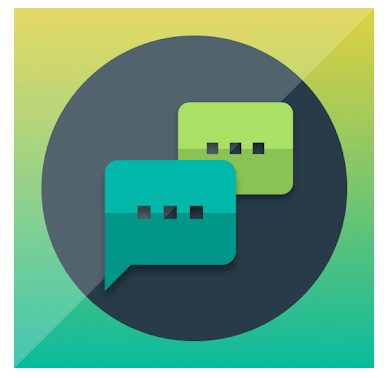 AutoResponder for WhatsApp is a useful tool that allows you to create a bot with automatic replies to messages that come to you in WhatsApp and WhatsApp Business.
The application acts as a bot that will respond to incoming messages in WhatsApp and WhatsApp Business. It allows you to schedule sending messages, set up rules for data backup, etc.
You can add emoticons to messages by copying them from WhatsApp, or by using a keyboard with emoticons.
Positive features of AutoResponder for WhatsApp:
Tasker support;
Useful and easy to use;
Ability to create any kind of template.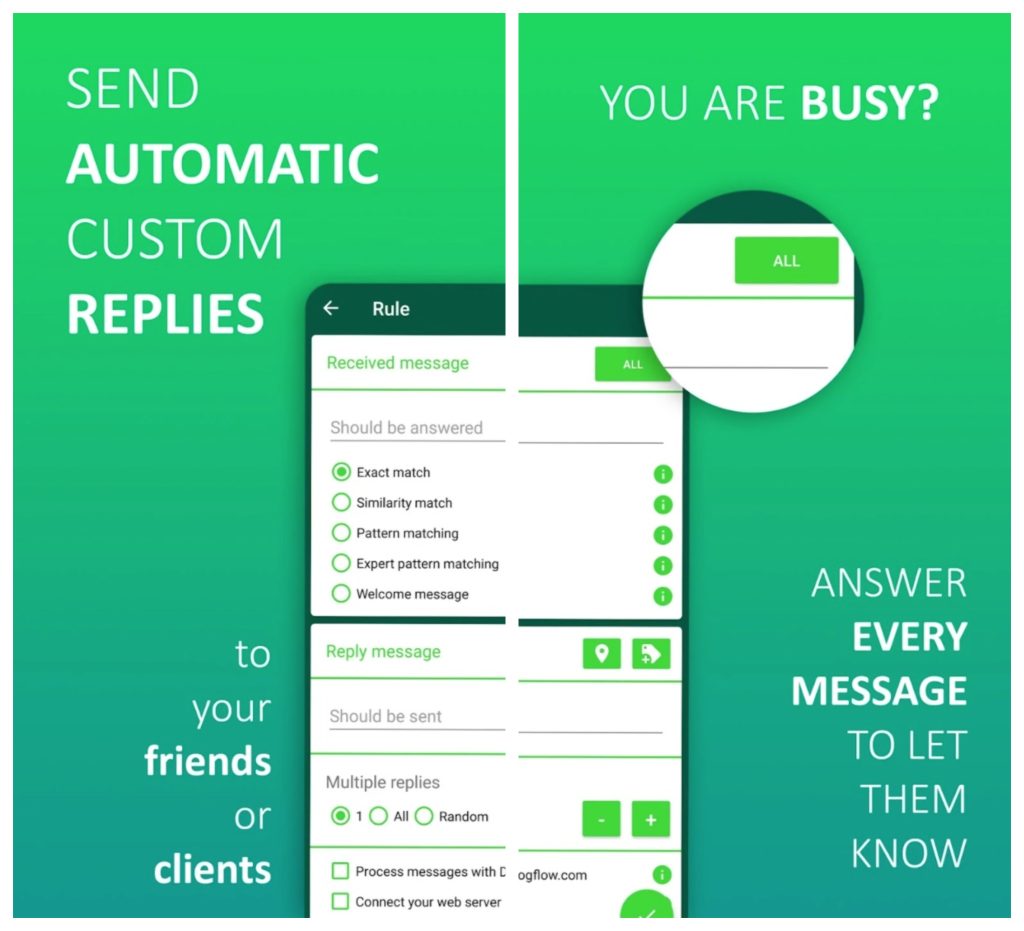 Downloads: 1000000 +
Customers rating:

(4.6 / 5)

AutoResponder for FB Messenger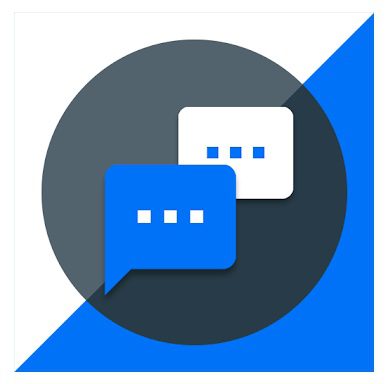 AutoResponder for FB Messenger is an Android application that makes you no longer have to answer incoming messages in your personal or business Facebook Messenger account yourself.
This application will be a reliable companion for owners of business accounts and users of Facebook Messenger. Here, you can set up rules for sending automatic replies to incoming messages, customize exceptions and create an ignore list.
Most of the features are available for free, but to send an unlimited number of replies, you will need to buy a premium version of the application.
In the latest version of the program, you can expect:
Sending automatic replies to incoming messages;
Support for individual and group chats;
Replies to all or specific messages;
Flexible customization;
Set up welcome messages for new chats;
Send replies instantly or with a delay;
Data backup and recovery;
Tasker support.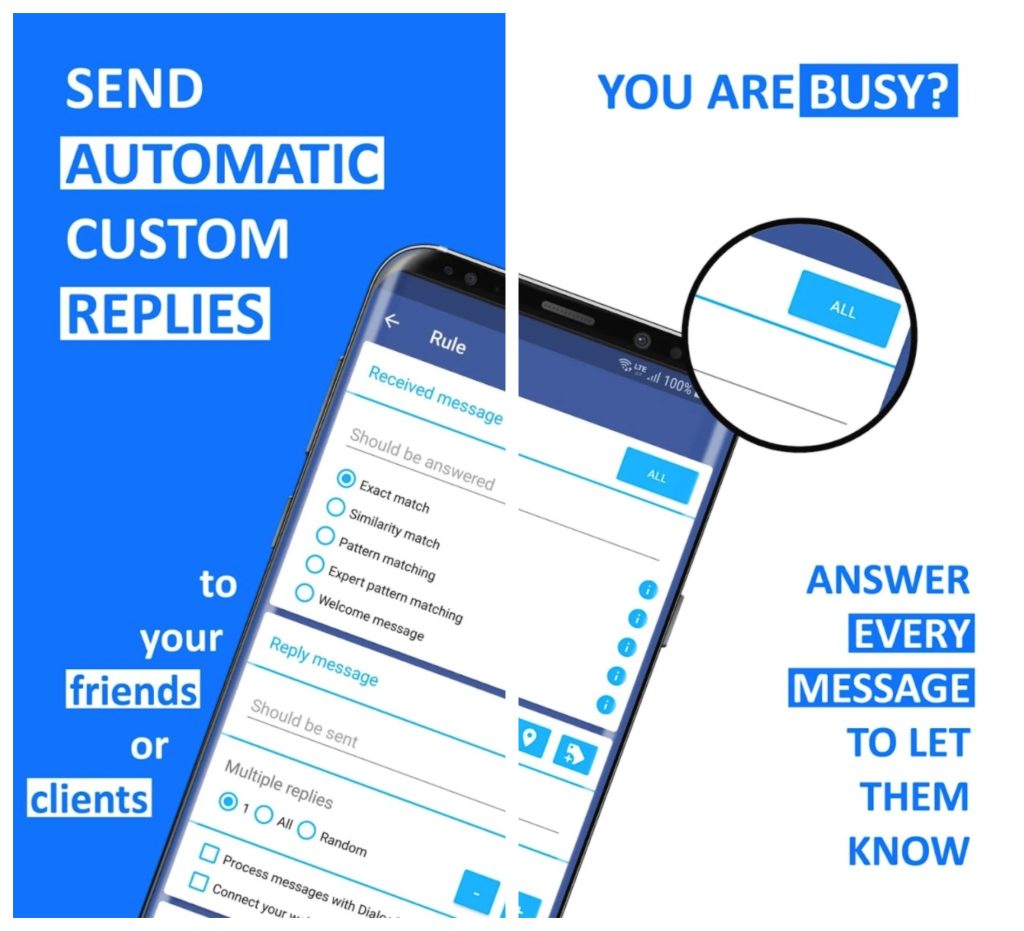 Downloads: 100000 +
Customers rating:

(4 / 5)

WhatsAuto – Reply App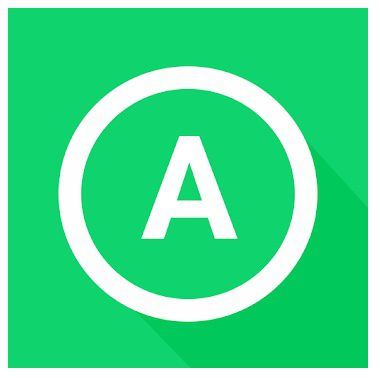 A useful tool that allows you to create bots to automatically send messages to groups and specific contacts in WhatsApp.
WhatsAuto – Reply App allows you to write messages to send them automatically at the right time, create content backups in the cloud (Google Drive), and much more.
Use tips: Activate the auto-reply option, write a message or select one of the suggested texts and select the contacts you want to send it to (all contacts, contact list, etc.).
Positive features of WhatsAuto – Reply App:
Intuitive and easy to use;
Responsive support service.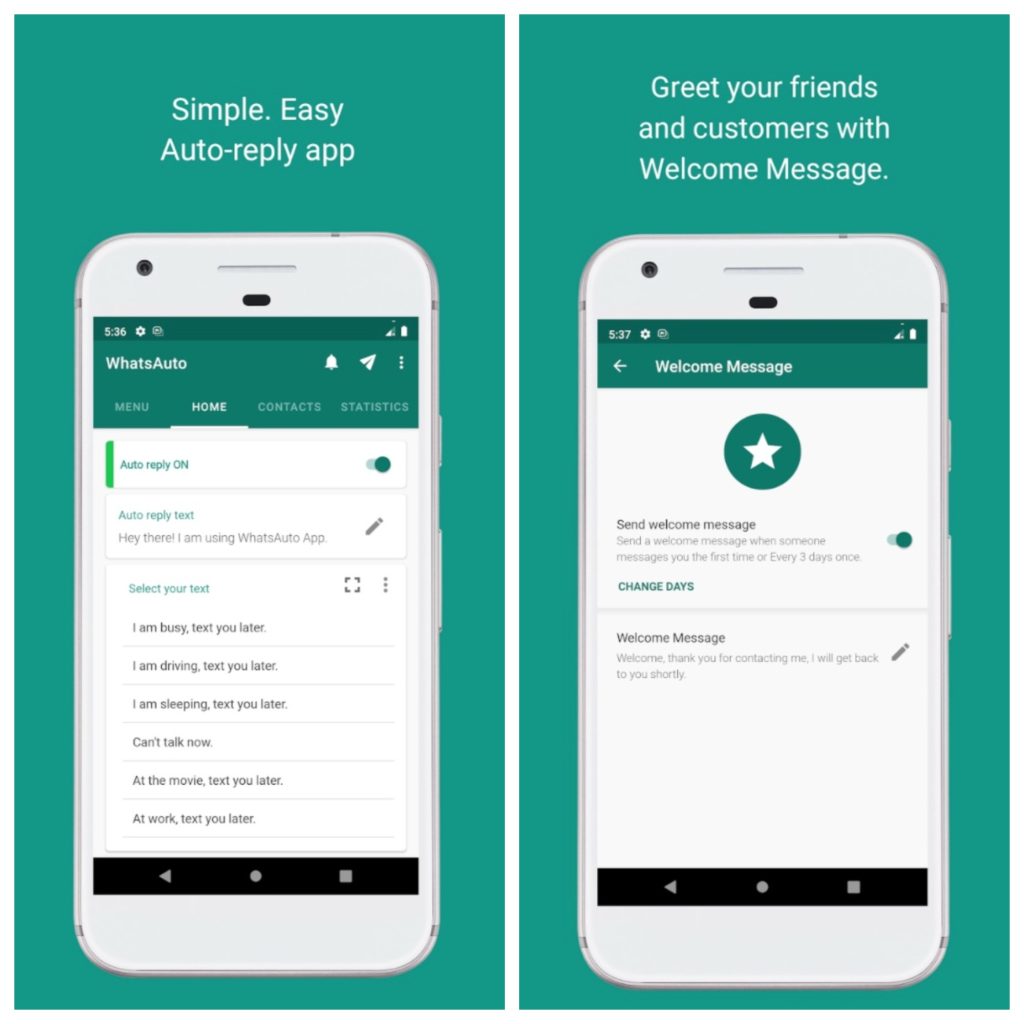 Downloads: 10000000 +
Customers rating:

(4.4 / 5)

You may also like: 9 Best Voice Changer Apps During Call for Android
Drivemode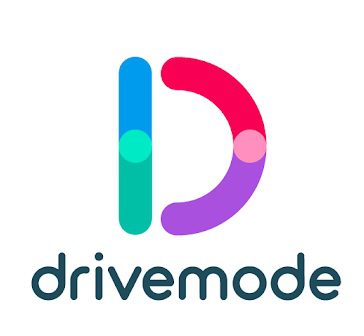 A great app that allows you to answer calls, view text messages, control your music, and GPS navigator using gesture control and voice commands while driving.
The intuitive interface is simple. Perform everyday tasks using the large buttons on your phone's touch screen.
DriveMode automatically responds to incoming messages, notifying the sender that the recipient is currently behind the wheel and cannot respond.
DriveMode can also turn off email, incoming and outgoing calls, and Web browsing. When the app is turned off, the user can view all messages and call information again.
The perfect app for all drivers who want to control their phones, minimizing the need to take their eyes off the road. The unique user interface and ease of use are worth trying out DriveMode.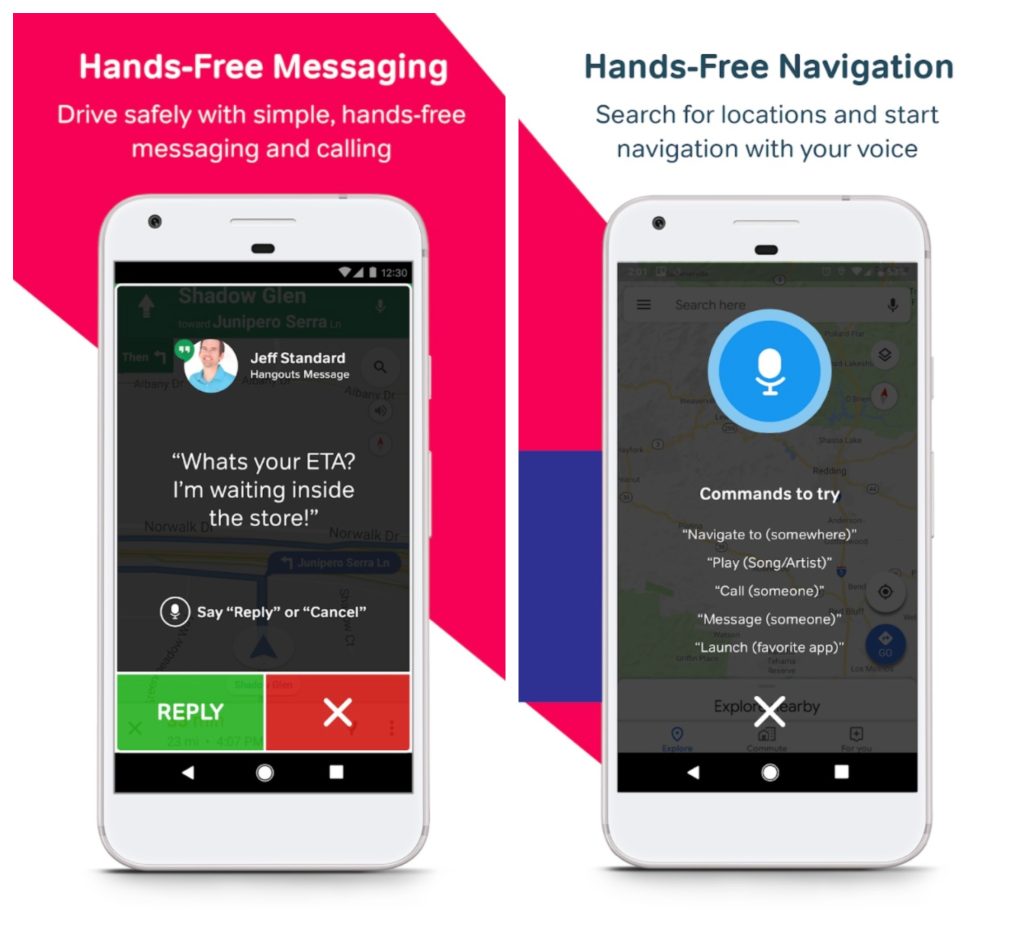 Downloads: 1000000 +
Customers rating:

(4.4 / 5)