Are you a fan of the traditional checkers? Do you find yourself constantly seeking out a good checkers app to keep you entertained on your commute or during your downtime? You're in for a treat!
We've scouted the best checkers games for Android that will have you strategizing and jumping your way to victory in no time. These are the kind of games where every move counts and strategic planning is key, so get ready to test your brain.
From traditional gameplay to new twists, these apps will keep you on your toes and deliver hours of fun. Whether you're a pro or just learning the ropes, you'll surely enjoy these apps. Let's get into it!
Checkers
If you love a good game of checkers, then you have to get this app ASAP. First things first, this app covers a whopping twelve rules of checkers! Whatever your preferred style of the game is, you are sure to find it here.
And with ten levels of difficulty, you can start as a novice and work your way up to evolving into a master. The two-player mode is ideal for contesting with pals. But even if you are all alone, the game assistant will be there to give you some much-needed company.
And don't worry about accidentally closing the app mid-game, the auto-save has got you covered. Another perk of this one is the option to pick from seven themes to diversify the exp. There are plain and colorful ones, so pick the one you like most.
There are also two board views to make the game even more visually appealing. And the naturalistic graphics and sound FX only add to the immersive exp. Now, about the rules – this app has got them all covered. From American to Nigerian Checkers (Drafts), you name it, and it's here.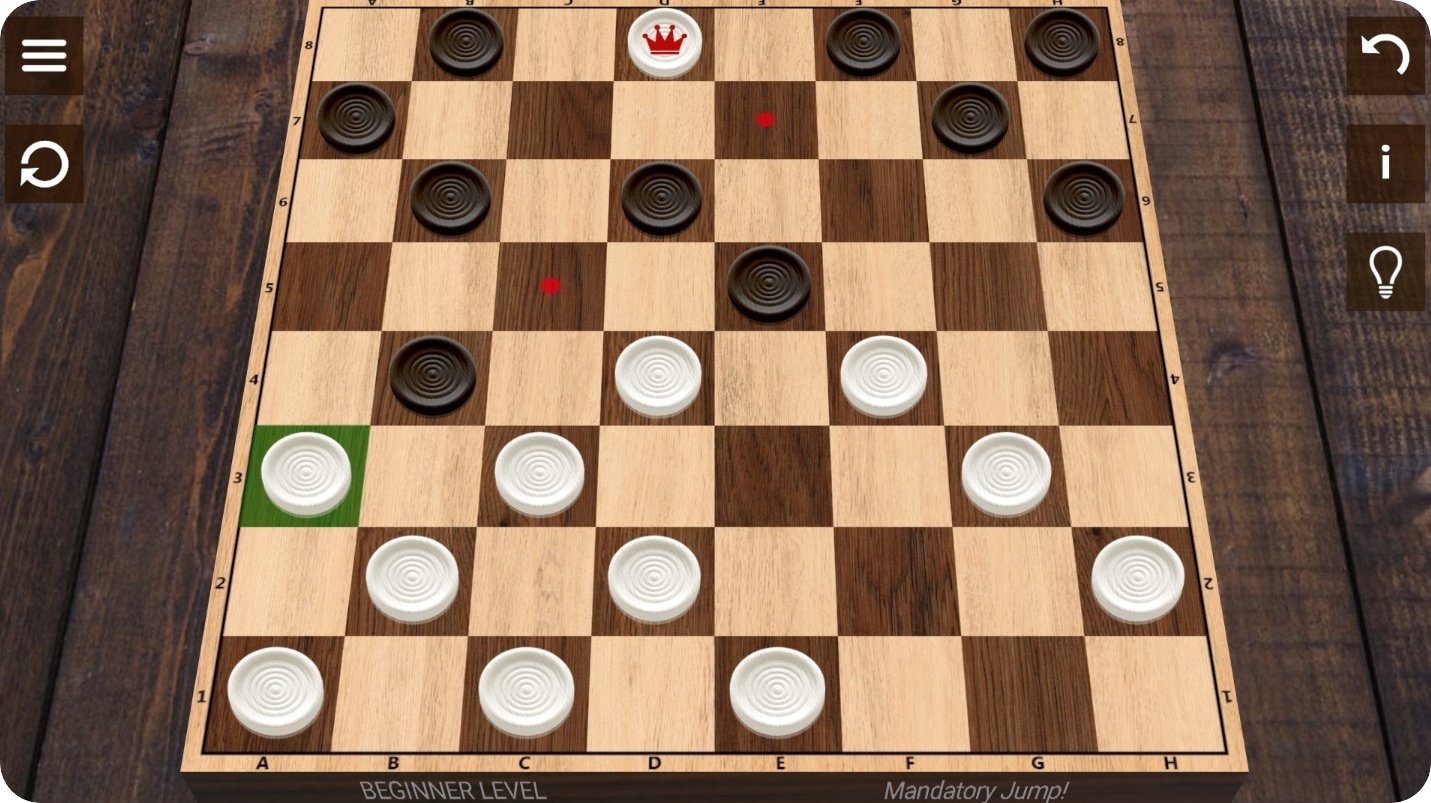 Downloads: 100M+
Customers rating:

(4.2 / 5)
You may also like: 19 Smart Chess Apps
Checkers Online
This app is a fun way to practice your logical skills. It's the ultimate app for all things draughts. Get ready to challenge yourself like never before! You have 5 complicity lvls to pick from, with each level requiring a higher level of strategy and logical thinking than the previous one.
And if you think you've got what it takes to be the ultimate champion, take on other users in the multiplayer mode and show off your skills! This app is ideal for a quick and exciting break in the middle of the day. With a time control of 3 mins + 2 secs for each move, Blitz mode will keep your brain on its toes and your heart pumping with adrenaline.
But what's even better is that you can play it both online and offline. So, whether you're chilling with pals, waiting in a queue, or just need a quick mental workout, you can easily access your fave game.
And if you're the kinda person who likes to add a little personal touch to everything you do, then the app's customization will be a nice addition. Pick from a vast scope of boards and piece styles, and personalize your acc to make the game truly yours.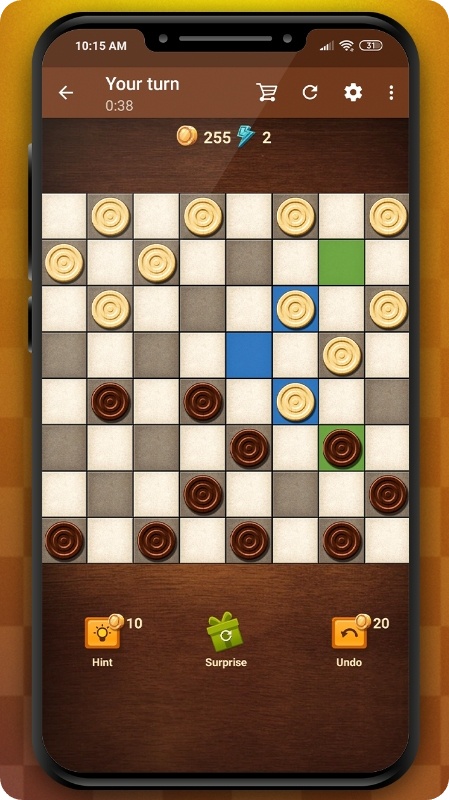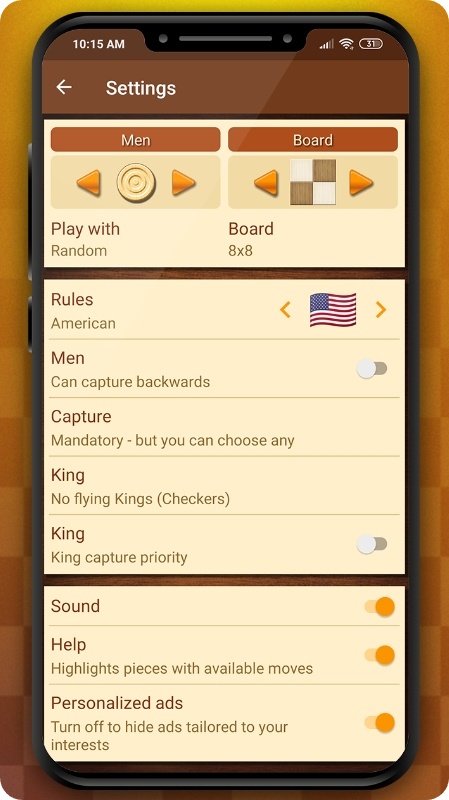 Downloads: 100M+
Customers rating:

(4.4 / 5)
Checkers Online Elite
On the hunt for a checkers game that has more than just a bare board and pieces? This might be the one. It comes with stunning graphics, 14 checkers types, and much more. It lets you modify your acc with unique avatars and nicknames, making your exp even more fun.
Plus, you can play with pals in a private room or search for an opponent with the desired lvl. And if you want a real challenge, try your hand at online tournaments with cups and awards. But the game doesn't stop there. It covers 4 lvls of difficulty, making it an ideal choice for both newbies and pros.
And don't worry if you make a mistake. The unlimited undo means you can backtrack as many times as you need to. One of the top aspects of this one is the variety of game types available. From international checkers to blind ones, there's smth for everyone.
And with over 100 designs for checkers pieces, including flags of countries, the app is as visually enticing as it is challenging. There's even a mode that lets you play with a mate right beside you.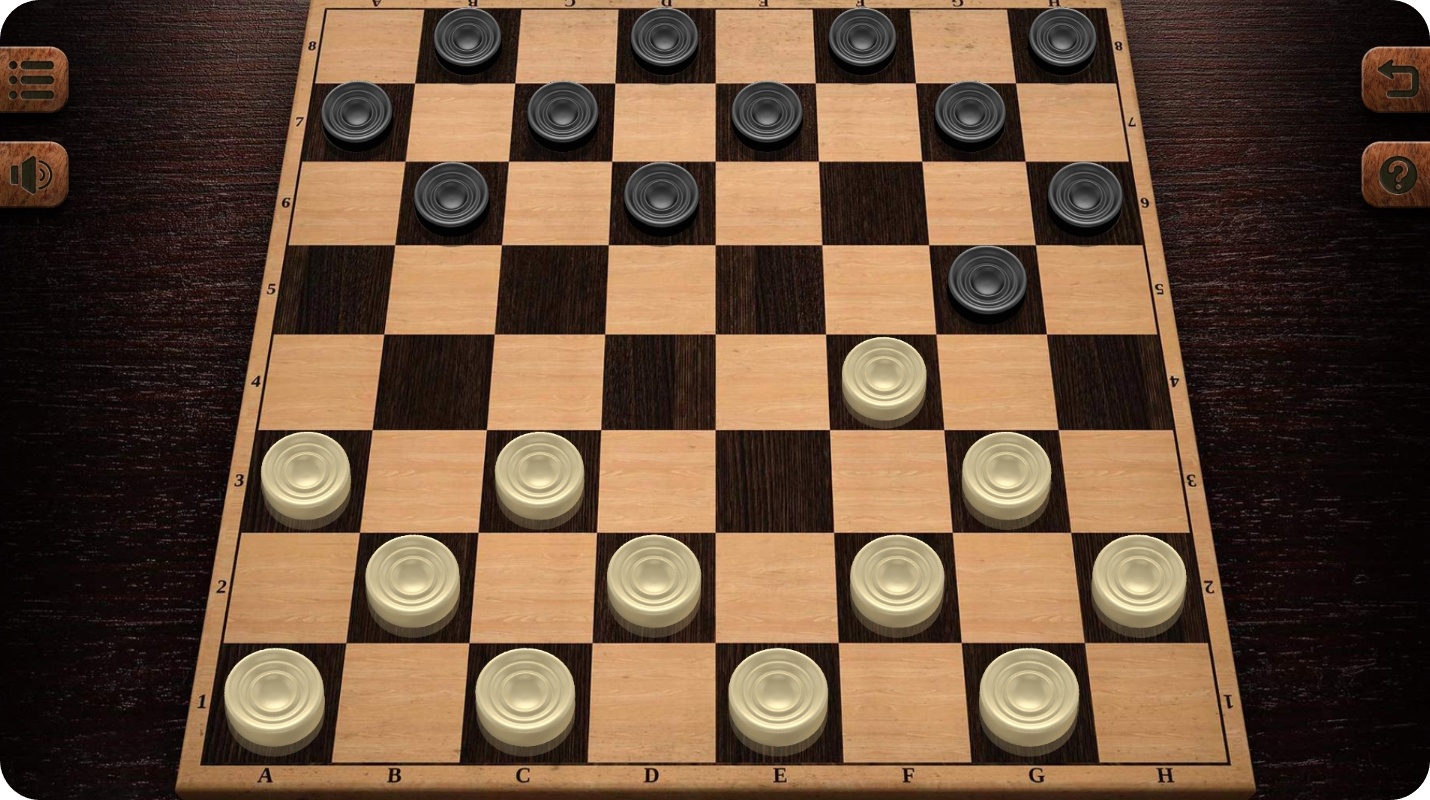 Downloads: 10M+
Customers rating:

(3.9 / 5)
Checkers
If you're a fan of traditional checkers, this app is for you. It truly has it all: whether you want to go against random users, contest your pals in local multiplayer, or even brush up on your skills with computer opponents of varying complicity levels. By the way, the computer opponent will keep you on your toes and sharpen your strategy skills.
But it's not just the gameplay that sets this app apart. The graphics and sound are top-notch, immersing you in the game and making each move all the more satisfying. And as you earn exp and lvl up, you'll gain access to real-world locations. It's like a virtual world tour with the added challenge of checkers!
And let's not forget about the unique skins and avatars that you can pick from to personalize your exp. Want to be a fierce tiger or a cheeky monkey while you outsmart your opponents? Go for it!
Plus, with tools like an online chat, a competitive ranking, and the ability to unlock rewards, there's always smth new to work towards.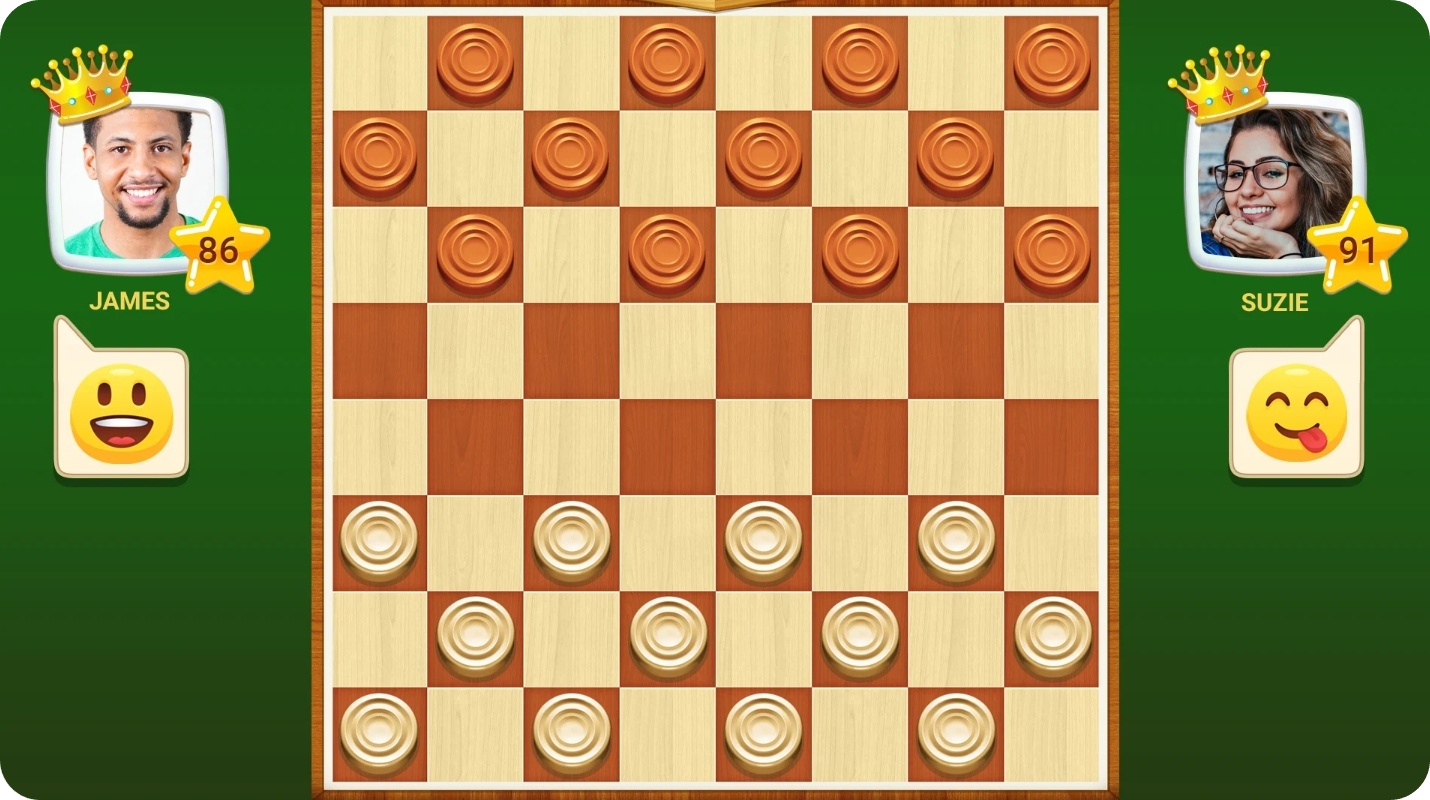 Downloads: 10M+
Customers rating:

(4.5 / 5)
Check also: 7 Best Chinese Chess (Xiangqi) Apps
Checkers Clash
That's a classic game of checkers that brings both online and offline fun. It's a treat for all checkers lovers, as it covers exciting and challenging gameplay that is sure to keep you hooked for hours.
First, let's talk about the gameplay. The app covers all the most popular checkers' rules, including international, English, American, and so on. And with offline mode, you can hone your skills against bots before challenging real users from around the world in real-time PvP matches.
But the fun doesn't stop there! You can also compete to climb to the top of the leaderboard and earn exciting rewards. Go against your pals or with random users for endless hours of entertainment. You can also adjust your exp here. Win matches to unlock premium pawns and decals or try your luck at opening lucky boxes for amazing upgrades.
You can even pick the size of the checkerboard if needed. And with the ability to crown your pawns by reaching your opponent's baseline, the strategy involved in this app goes beyond just capturing your opponent's pieces. Crowned pieces can be moved diagonally, both forward and backward, adding a whole new level of complexity.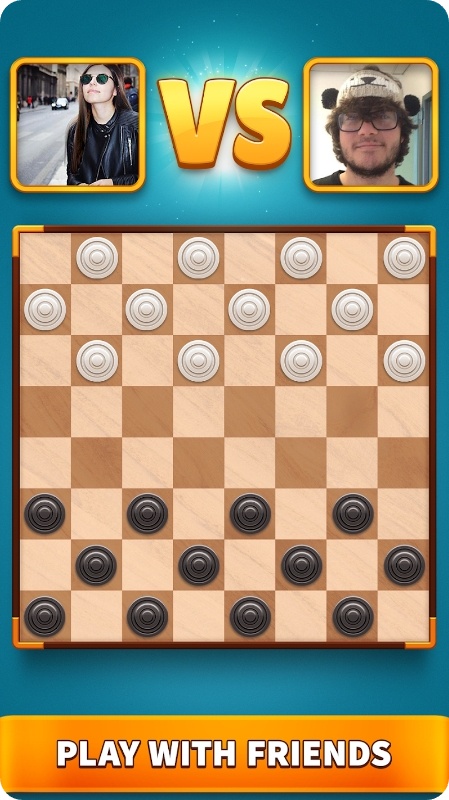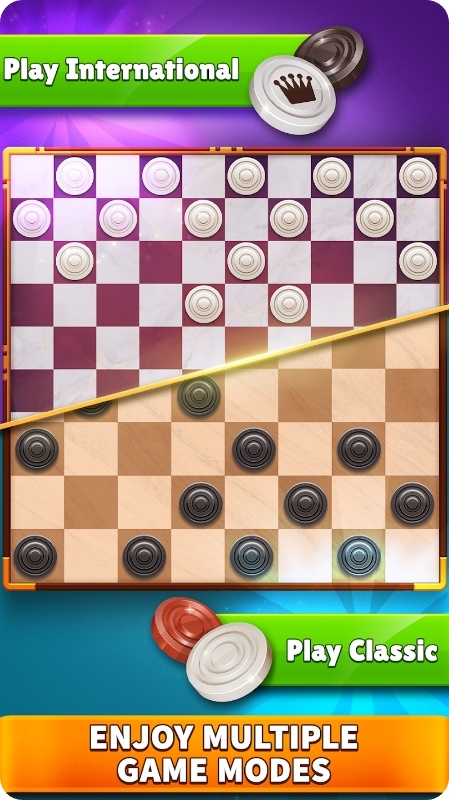 Downloads: 1M+
Customers rating:

(4.1 / 5)
Checkers
If you enjoy traditional checkers, this app is sure to become your new go-to. With classic yet refreshing graphics and 5 levels of difficulty, you'll be sure to find an ideal match.
The graphics are simply mesmerizing, with vibrant colors and refreshing designs that will make you feel like you're playing in an actual game room. From elegant wooden \boards to colorful modern tiles, the app has a vast scope of styles to pick from.
Now, let's dive into the gameplay. This app offers not one, not two, but 5 rules including International, Russian, Turkish, and more. And if that's not enough, you can even modify the rules! This means that you can always play your local rule or whatever rule you prefer. Talk about flexibility and personalization!
As for the complicity lvls, the app covers 5 from easy to expert. So, whether you're a newbie or a pro, you can definitely find one that suits your skills. Plus, you can play solo or with a pal, switch between modes and go head-to-head with your opponent.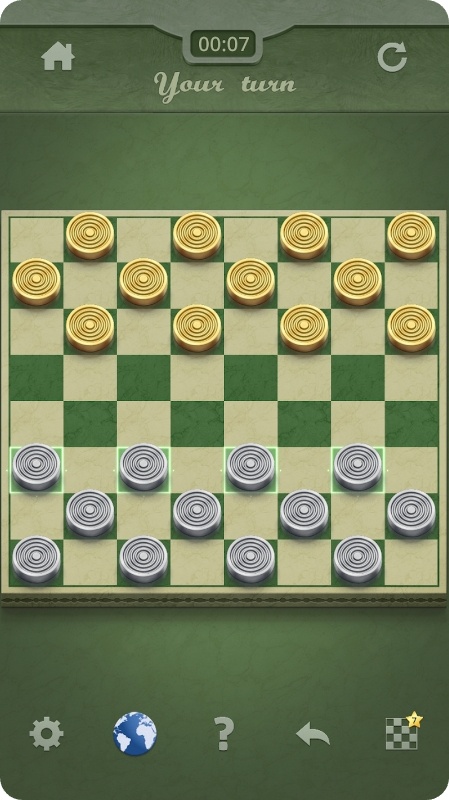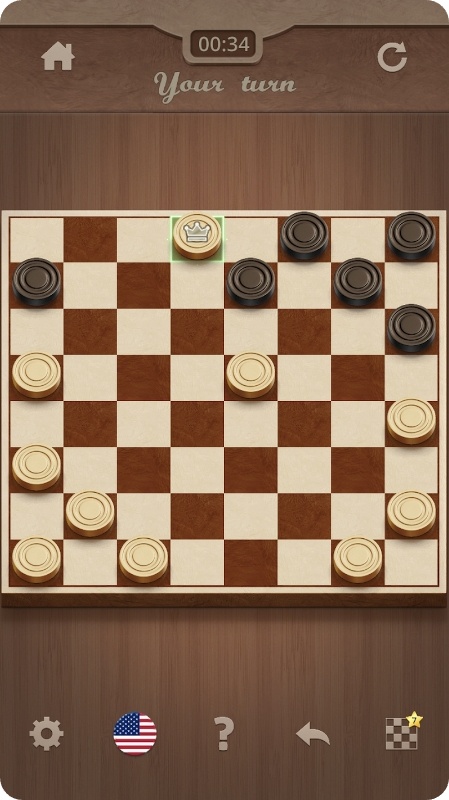 Downloads: 1M+
Customers rating:

(4.6 / 5)
Checkers
This game has gone through a massive upgrade. It now has tons of tools that keep the game fresh and updated. There are tons of themes for you to switch, so you can try diverse colors and bgs along with highlight options that make the game easy to operate.
The app has distinct lvls, ranging from easy to expert, so whether you're a novice or a pro, you'll have a great time. There are also multiple versions such as International and English rules. You also get unlimited undo to play without feeling confused.
And if you get stuck, you can make use of the hint to help you beat the machine. Speaking of statistics, the app records all your results so that you can monitor your progress and see where you need to improve.
And with diverse sound options for auditory enthusiasts, the app provides solid entertainment and an ideal way to unwind. There's also a PvP battle, so you can stand against your mates and random users.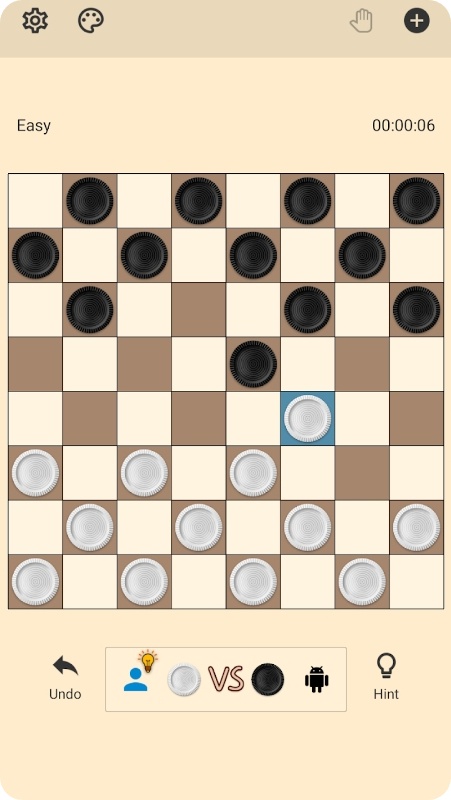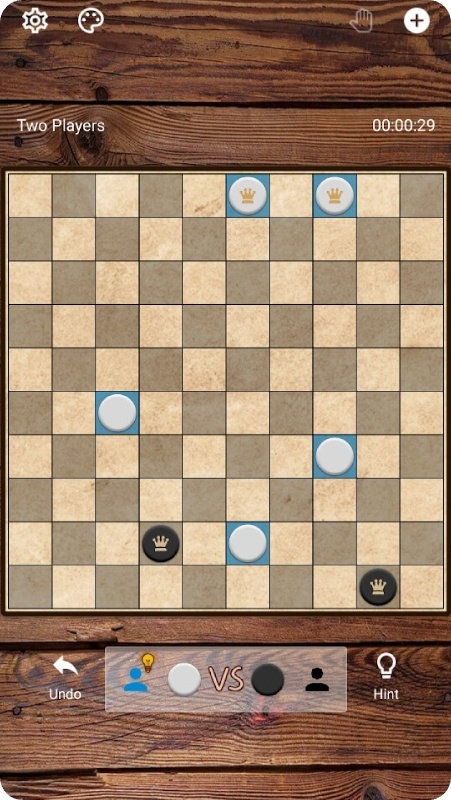 Downloads: 1M+
Customers rating:

(4.3 / 5)
Checkers
This app has everything you need for hours of exciting and competitive gameplay, whether you're a newbie or an expert. First off, the graphics are both classic and refreshing, with a touch of fun added by the unique characters with ethnic characteristics. It's a nice touch that adds a layer of personality to the gameplay.
Speaking of which, there are 5 lvls of difficulty, so you can really challenge yourself and improve your skills. And with 5 sets of rules, you can adjust the exp and go with your own local rules.
But what if you're new to the game or stuck in a tricky situation? Not to worry, the app has a hint system to help you out, so you can learn and grow.
And let's not forget the online mode, letting you play quick matches with users from around the globe. It's a great way to test your skills and connect with other fans of the game. The app is free, and the ads are minimal. You won't even notice them, really.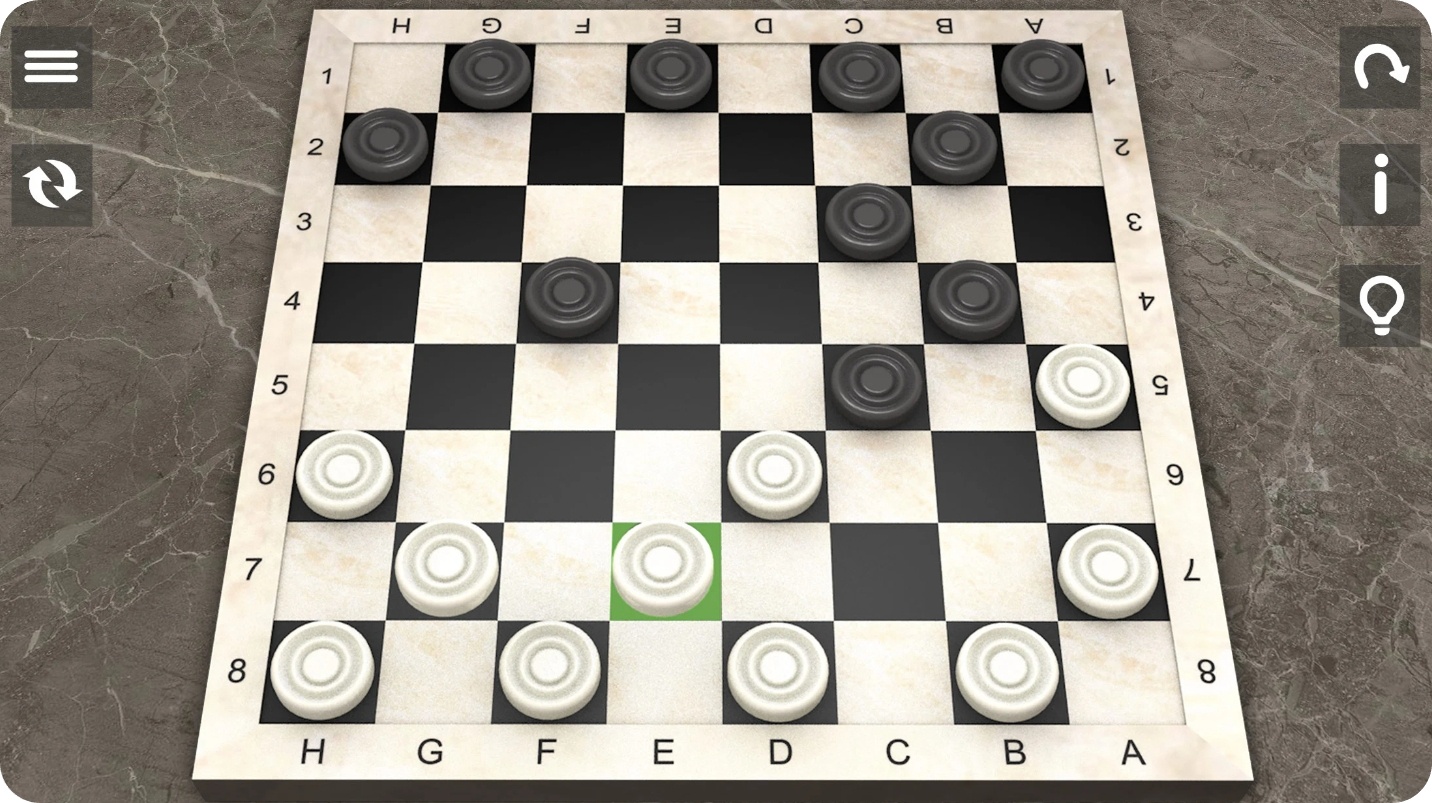 Downloads: 500K+
Customers rating:

(4.7 / 5)
You may also check: 11 Best Hidden Picture Puzzles Games
Checkers Royale
To wrap up, there's an app to tickle the fancy of all checkers lovers. The gameplay itself is nothing short of impressive. It has intuitive UI and the graphics are so realistic that you'll feel like you're really playing on a board.
The gameplay makes it easy to jump in and start having a ton of fun. You can pick the difficulty, which provides a good challenge while keeping the win achievable.
What's unique about this one is the ability to earn Poker chips with every win. This was a great way to build a stash and really feel like you're progressing. You can use unlocking more lvls as a motivation, and it will surely keep you going. Starting off easy and working your way up to the ultimate challenge is what this game is all about.
Another nice aspect is the FB integration. This not only lets you personalize the game but also stores your stats and progress in the cloud. Thus, you can always pick up from where you left off. The game is also free, so you're not risking anything.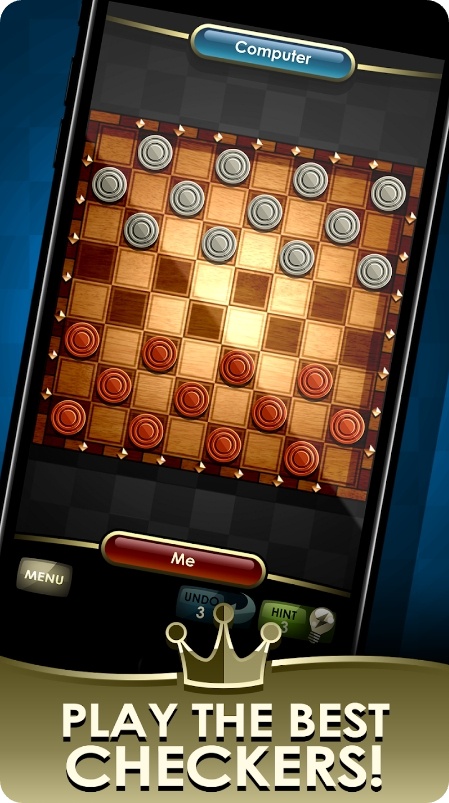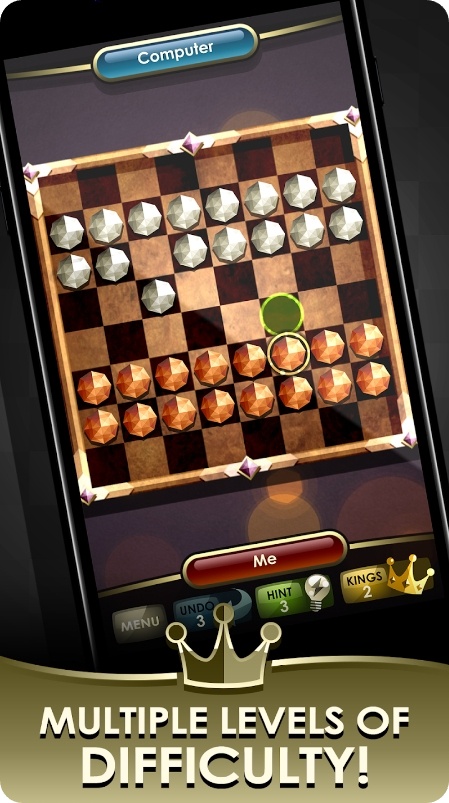 Downloads: 100K+