Are you a fan of the RPG genre? If so, then you probably more than once had to go through a huge number of different games in the market in search of something worthwhile.
Among the huge number of clickers and games designed to kill time, to find something really good – very hard.
So, we have collected the best HD RPG games especially for you. We hope that you will enjoy the games from below and you will enjoy them to the fullest.
Dragon Raja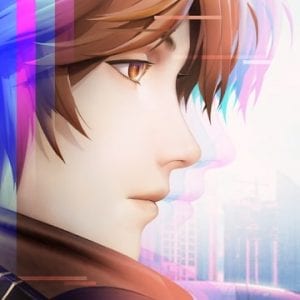 The undisputed leader in our top is a mobile MMORPG from Zulong Games called Dragon Raja.
The game has already been released in China, South Korea, and Taiwan, where it became a real hit, and now rushing to the global market.
Dragon Raja offers just a huge number of different activities, from standard dungeons and PVP arena to the so-called quarries.
For example, you can become a singer, cook, or shop owner. There are also peaceful activities like fishing and mini-games. The game universe is quite unusual.
It combines Western, Chinese, and Japanese culture with fantastic elements. The plot tells about an endless war of people with dragons. It is presented by means of well-defined beautiful cat-scenes with a choice of answers.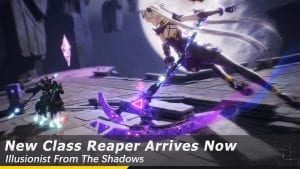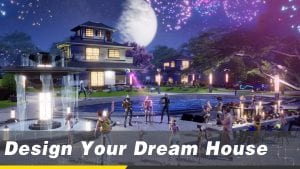 As for graphics, it is also done at the highest level, thanks to the engine Unreal Engine 4. It offers advanced technologies such as global lighting, dynamic lighting, bloom, GPU particle effects, and PBR rendering.
Downloads: 1 000 000+
Customers rating:

(4.2 / 5)
You may also like: 11 High graphic games for Android 2019
The Elder Scrolls III: Blades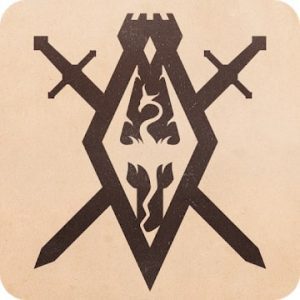 Blades' story is an extensive, multi-layered concept. The detailed description of it without a single omission to highlight the entire site, not the article.
Composed only of the main missions and starting with an introduction to Kai Kosades, the storyline is the tiniest bit in a huge stream of side quests and appendage quests.
They open up new facets of imperial history. The player is given a choice of one or more of the countless guilds, where he can receive missions and hone his racial or acquired skills.
The average duration of a Blades is two months. If the player will move through the game world in seven-mile steps, passing extra quests very selectively.
Locations "Blades" is a classic type of open sandbox with the freedom of action, limited only by the local moral right and the sharp eye of the guards.
Attack on peaceful citizens, murder without extenuating circumstances, and other types of lawlessness that cannot be explained logically are punished by arrest.
It is enough to pay a small fine for pocket theft or brazen use of someone else's bed. But in case of noticed petty theft, you have to give the guardians of order all the things that originally had another owner.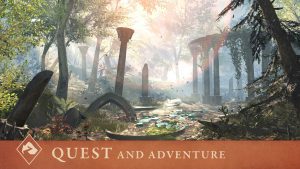 After successfully stolen, and these are often the majority in the inventory.
Downloads: 1 000 000+
Customers rating:

(4 / 5)
Man or Vampire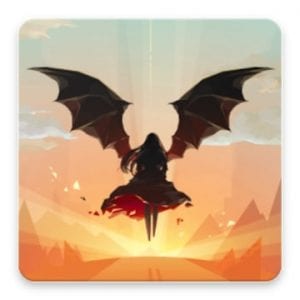 This is a free strategic role-playing game.
For starters, you can note a visual that looks more than nice. Besides, Man or Vampire has one unique feature.
In this party turn-based game, each character can become a man or vampire as you wish.
This will give unique advantages and change the rules of pumping opponents.
The combat system can look elementary. But thanks to the huge number of settings and plenty of seemingly unobvious mechanic wanders into the field of serious tactical spin.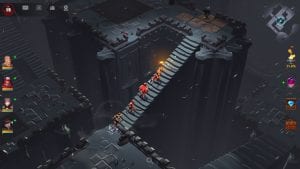 Other features include PvP and surprisingly unobtrusive donations for free mobile games.
Downloads: 1 000 000+
Customers rating:

(4.3 / 5)
Eternium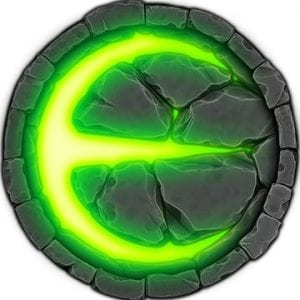 If you like dynamic role-playing games, you can try Eternium, which is made on all the patterns of Diablo-clones. The essence of the gameplay is simple.
Bring down on enemies all the power of our fingers, trample them to death, lift the loot, pump, and repeat to the final credits.
Normal Groundhog Day, but Eternium has several important advantages over its mobile competitors.
First of all, voice and quality soundtrack. The developers did not want to carry the shameful mark of another disabled molded on his knee and approached the development of the game in detail.
Almost all phrases Eternium voiced by professional actors. Against the background plays soothing music, which is sometimes interrupted by lush sounds of sword beats against enemy carcasses.
Wonderful after all, especially given the foolish competitors and very decent visual performance.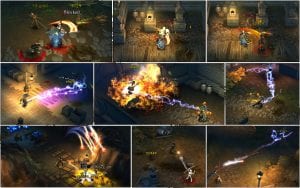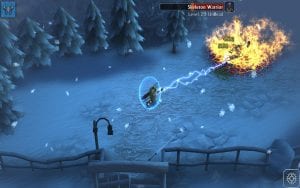 With the gameplay everything is on the excellent level, and even in spite of the limited choice of classes from the thief, Diablo's standard narcotic gameplay will definitely cause your sleep.
Downloads: 10 000 000+
Customers rating:

(4.8 / 5)
Final Fantasy XV Pocket Edition
Nanotechnology today can't convince anyone, but the nano version of the last part of this game is another thing.
It should be noted that Final Fantasy XV Pocket Edition was just a reference mini version of the large-scale game.
After all, for the first time in a long time, we offer a comprehensive multi-hour adventure.
Kawajnai Nano version of Final Fantasy XV Pocket Edition, despite the simplification of the graphics, is able to convey almost all the experience of the original game.
During 14 chapters we will have to go the way of Knocktis and his friends, unraveling another tangle of political intrigues in the world of Final Fantasy. It is played, by the way, more fun than it sounds.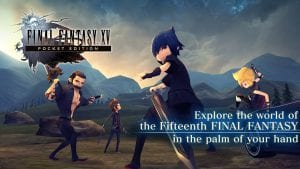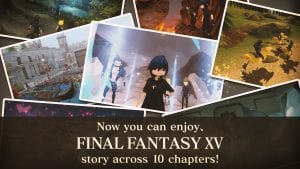 The sound, combat system, and many mechanics have been lovingly saved and, if possible, redesigned for the mobile platform. This is a result of at least worthy of praise.
Downloads: 1 000 000+
Customers rating:

(4 / 5)
Aralon: Sword and Shadow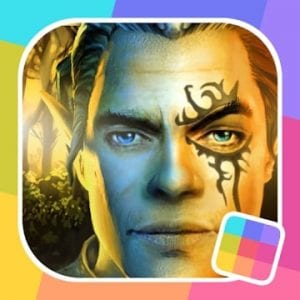 In the story of this game, your hero is one of the guards of the king. But the father of the protagonist was killed, and it is in solving the murder, finding killers and revenge for the death of his father is the plot of the game.
The developers promise a fascinating story with lots of riddles, tasks, and battles.
The game also has an open world, which you can fully explore, as well as talk to all the characters, both plot, and non-plot.
In this case, the world is made quite alive. At certain times the sun is setting and rising, the chickens are running on the lawns, and people in villages and towns are doing their daily business.
All this creates a kind of atmosphere. It's certainly not as delightful as the first place on our top, but it's still pretty good and a lot better than in many ways what mobile app stores have. At least because it's just there.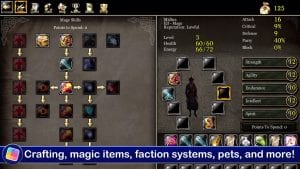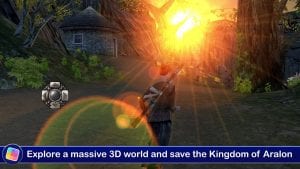 The game hooks up, you want to play it. Plenty of features and a big world give this game the sixth place in our top.
Downloads: 1 000+
Customers rating:

(2.4 / 5)
Order & Chaos Online 2: Redemption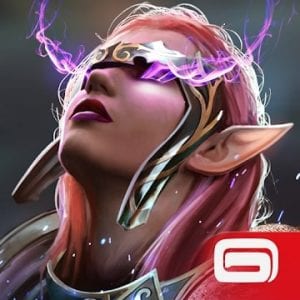 Have you ever thought about the fact that you can play full-fledged MMORPGs on mobile devices? If so, some developers are not against that idea either.
Among them, Gameloft with its Order & Chaos Online, which was the best mobile MMORPG for 4 years, stands out especially.
But the technology doesn't stand still, just like iron devices, and the company had to release a new part. So, meet Order & Chaos 2: Redemption.
No doubt, this game, together with the first part, will be included in all tops of the best MMORPGs on mobile devices.
There are quests with lots of dialogs, a big open world, very good graphics, lots of weapons, and ways to pump the character.
The multiplayer component is also made at height. Here you can see the guilds, the PWP, and all the characters on the server in real-time.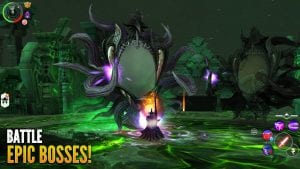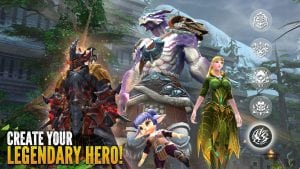 In general, they tell this game because they love MMORPG and don't want to part with them even far from the computer.
Downloads: 10 000 000+
Customers rating:

(3.8 / 5)
Shadowgun Legends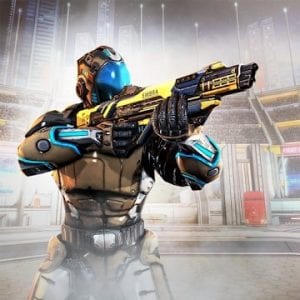 Shadowgun Legends is the latest offer from Madfinger Games. This is the same team that created the graphically impressive Dead Trigger 2 zombie shooter.
This game is in the style of the first-person shooter, which boasts beautiful colorful visual effects. Shadowgun Legends is a real pleasure for the eyes.
It has rich graphics and futuristic settings, that will remind the gamers the classic games like Destiny and Halo.
Your character is a mercenary in a futuristic image – "Shadowgun". It can get a lot of trophies on the front line of the battle with decent equipment and weapons.
Your hero will show his military skills in front of other players. Experienced warriors will be awarded the public status of their avatars in the game world.
The emphasis on visual effects fits into the economic model of the game. It offers purchases in the applications for the elements of equipment.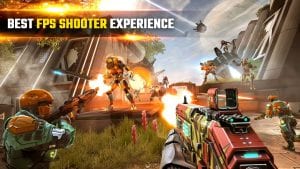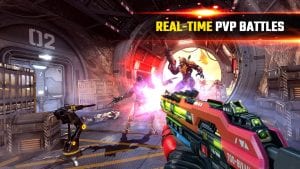 The game has an extensive single-player campaign as well as multiplayer, competitive and cooperative modes.
Downloads: 5 000 000+
Customers rating:

(4.3 / 5)
Crusaders of Light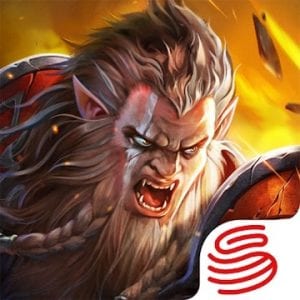 Crusaders of Light is an open-world MMORPG.
Great game to spend time with friends, going to raids in the dungeons, fighting shoulder to shoulder in PvE modes. There is also a PvP mode.
In Crusaders of Light, there are several classes, each of which is strong in one area or another.
They are all balanced and in what assembly they will conquer the world of the game. It depends on you. Here you can become whatever you want.
Warrior is a mighty tank with great damage and strong protection. Archer is a deadly killer who attacks from behind his comrades or covertly. Magician is a powerful master of magic, which is able to inflict huge damage in the area (AoE).
It's up to you to decide who you become and what path you have. Excellent graphics and interesting gameplay will not let you get bored.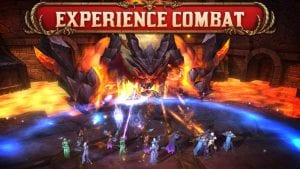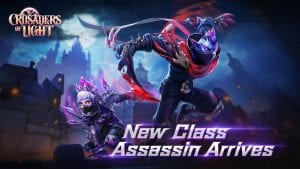 The game was released relatively recently, by the way, it is a copy of Chinese MMO "Land of Glory".
Downloads: 1 000 000+
Customers rating:

(3.8 / 5)

V4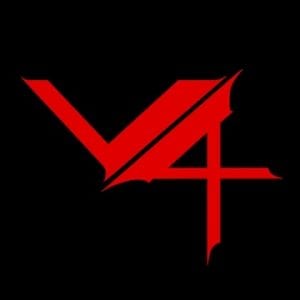 V4 is a classic MMORPG with a cliched plot about the confrontation of good and evil, a big open world, a bunch of quests, and dungeons.
There are also functions of the automatic game.
Among the features worth noting the large-scale battles involving several dozens, if not hundreds, of characters on one screen.
As the engine used, surprisingly enough, Unreal Engine 4. The game uses the technology of photorealistic display.
It is only recently in fashion for the traditional mobile environment. Those who like to customize their character should be satisfied.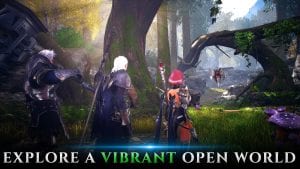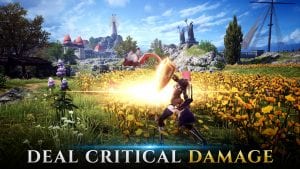 There are over 50 customizable elements including tails, noses, body shapes, and so on.
Downloads: 500 000+
Customers rating:

(3.1 / 5)
You may also like: 15 Best Gacha Games for Android
Dungeon & Evil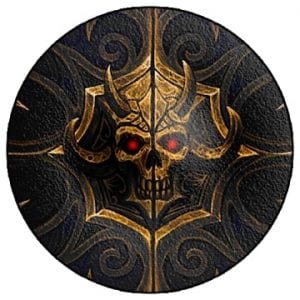 Dungeon & Evil is not a classic MMORPG, but belongs to Massively Multiplayer Online Action Roleplaying Game genre.
Graphics here became more beautiful, new gameplay mechanics, including ultimate abilities.
But the principle remains the same – players will have to clean up levels, destroying crowds of monsters and fighting with the bosses.
It will be possible to do this as in the city alone, and in a cooperative with friends or casual players.
Dungeon & Evil will unfold before the events of the third part and fill the gap in history by answering many questions. It includes about Maltael and his escape from heaven.
The most powerful servant, the demon Scarn Messenger of Horror, leads the invasion of the Underworld Army into the Sanctuary.
Now he intends to collect the fragments of the desecrated stone of the universe and use them to bring the character back to life.
There are 8 different zones available in the game, 3 of which are open and you can meet other players.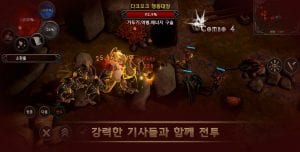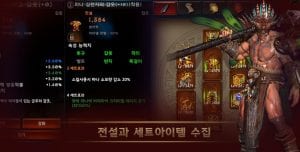 Classes will jump from Diablo 3 to a choice of Barbarian, Crusader, Demon Hunter, Monk, Necromancer, and Wizard. With updates, they promise to add even more content on a regular basis.
Downloads: 100 000+
Customers rating:

(4.4 / 5)