Do you like car simulator games? There is a branch of those where the main idea of the game is to park the car. And turned out it can be really captivating! So here you will find the list of the best car parking games to play in your free time.
And before you start reading, we could also suggest you explore the article about the best 2-player games for even more fun.
Car Parking Multiplayer
Let's kick off our list with the most popular game in this category.
It offers a variety of cars to choose from, allowing players to pick the one that best suits their style. The exact number of cars available in the game is not specified, but players can expect to find a diverse range of vehicles.
The game features multiple levels, each with increasing difficulty, providing players with a challenging experience. The gameplay is generally well-received by players, who find it engaging and entertaining.
During our tests, we found that the controls didn't cause any difficulties, but sometimes the leverage of action was tricky to manipulate.
The graphics in Car Parking Multiplayer are not the best in class, but they are still decent and provide a realistic parking experience. The user interface design is convenient, allowing players to easily navigate the game and understand the controls.
There are some complaints from users regarding the in-game ads, which can be intrusive and break the flow of the game. However, this is a common issue with free-to-play mobile games and does not appear to be a major drawback for most players.
All in all, "Car Parking Multiplayer" is a fun and challenging game that is worth its popularity.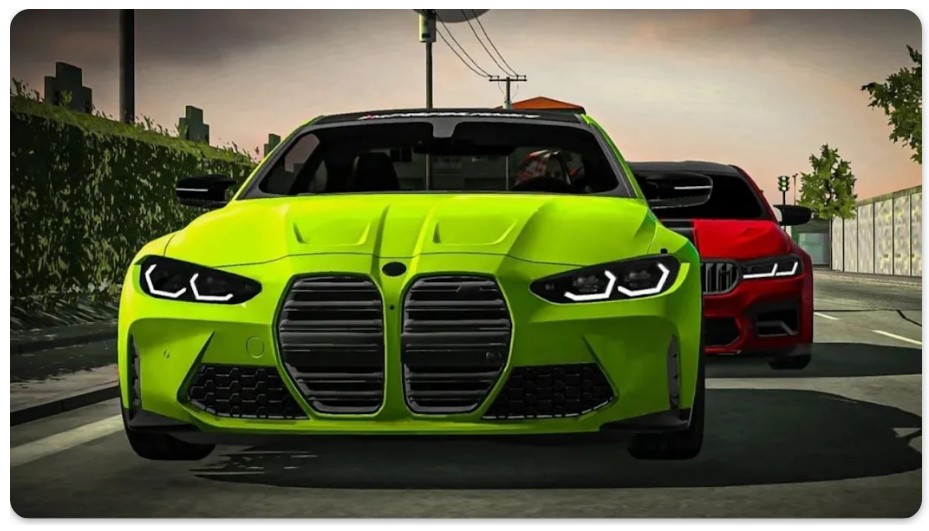 Downloads: 100 000 000+
Customers rating:

(4.3 / 5)

You may also like: 11 Best traffic apps for Android (Maps & Navigation)
Multi Level 7 Car Parking Sim
Another tremendously popular game in this segment.
By the name of this app, you can guess that it's more about the multi-level parking lot.
Players can find various types of cars in the game, including sports cars, trucks, and buses.
In total, there are more than 100 levels, and the game is providing players with an extensive gaming experience.
The gameplay is good, with realistic controls and challenging levels that require precision and attention to detail. Players have to navigate tight spaces, avoid obstacles, and park their vehicles in designated spots to progress through the levels.
The graphics in Multilevel Parking 7 are good and provide a visually appealing gaming experience. The game features 3D graphics with detailed vehicles and environments. The user interface design is convenient and easy to navigate, making it accessible to players of all ages.
There have been some complaints from users regarding the difficulty of the levels, with some players finding them too challenging. Some players have also reported technical issues such as crashes and freezes.
However, these issues seem to be isolated incidents and have not been widely reported.
In total, Multilevel Parking's realistic gameplay, good graphics, and convenient user interface design make it an enjoyable gaming experience. While some players may find the levels too challenging, the game provides an extensive gaming experience that is sure to keep players engaged.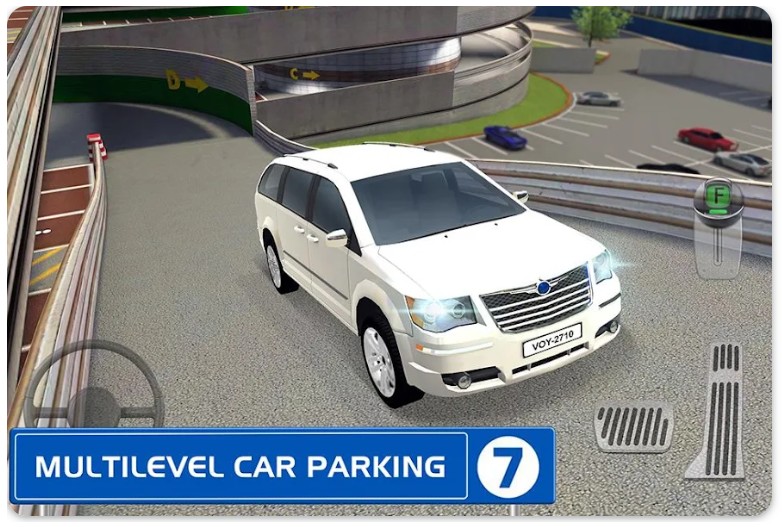 Downloads: 1 000 000+
Customers rating:

(4.1 / 5)

Car Parking Jam
This time we decided to look at something rather unusual for this category of games.
It's more an arcade than a simulator, and it reminds me of hyper-casual games with its fun style of graphics. It means this game will also be suitable for users of all levels.
The gameplay of Car Parking Master Mania is considered to be good by many players, offering a challenging and enjoyable experience.
The graphics of the game are well-designed and provide a realistic parking simulation. The user interface is also considered to be convenient, making it easy for players to control the cars and park them successfully.
Sometimes, the controls here are being too sensitive, making it difficult to park the cars accurately. Additionally, some users have reported that the game crashes frequently, leading to frustration and loss of progress.
What is more, Car Parking Jam includes the 3 types of games: Car Unlock, Car Merge 3, and Car Parking Fun.
The distinctive feature of it is that it is quite dynamic and has lots of levels to pass through. It combines the elements of the puzzle, arcade and simulator game that is definitely a unique experience, even though there are some drawbacks.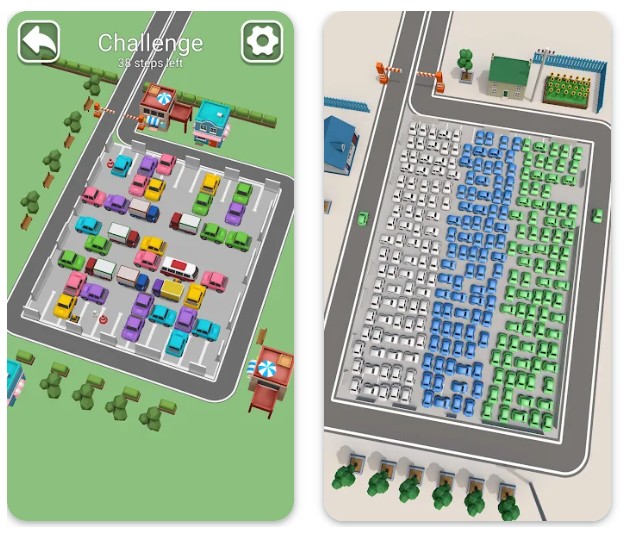 Downloads: 5 000 000+
Customers rating:

(4.5 / 5)

Dr. Parking 4
"Dr. Parking 4" is a highly rated and well-regarded car parking game. It has garnered a dedicated following due to its realistic parking simulation gameplay. Here, obviously, players will need to contol their vehicles into various parking spots under varying levels of difficulty.
The graphics of "Dr. Parking 4" are average, if not to say obsolete The looks in general are good and it also means the game will run on older devices. The gameplay is also smooth and control works quite well according to our tests.
And just like in the majority of cases of this genre, the fact that levels are similar can make the game boring. There have been a few complaints about the lack of new content. Additionally, some players have experienced occasional errors and bugs within the game.
In total, it is a nice car parking game for everyone to play. It's not too overwhelming and challenging, but more for having fun. If you're okay with the obsolete graphics and not so modern animations, not board variety of cars – this is your choice.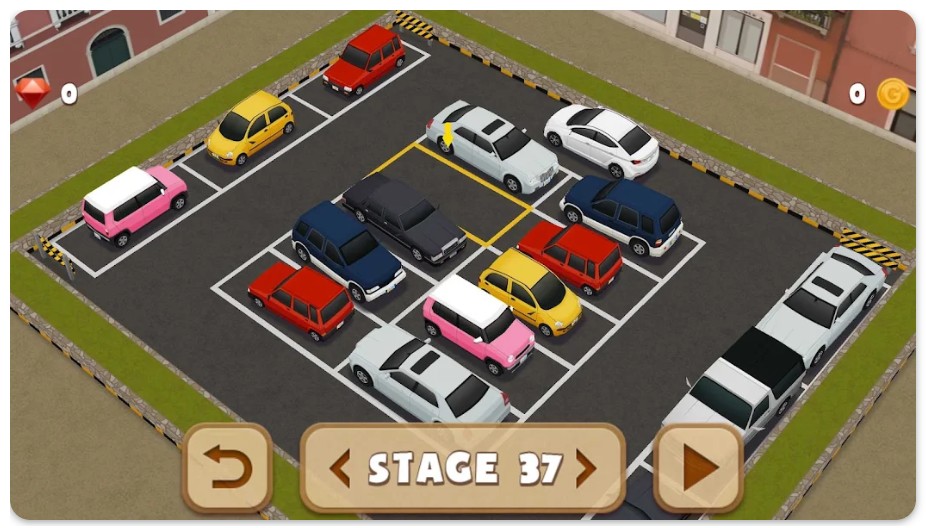 Downloads: 100 000 000+
Customers rating:

(4.2 / 5)

Parking Master Multiplayer 2
One of the main features of Parking Master Multiplayer 2 is its cool and realistic graphics. They are sharp and eye-catching, and the gameplay is straightforward and easy to navigate, making it a popular choice among wider range of players.
The main concept of the game is to park a variety of vehicles in various realistic scenarios as quickly and accurately as possible. Players have the opportunity to drive a range of cars, each with its own unique driving style.
While some users have reported technical difficulties and lag during multiplayer matches, Parking Master Multiplayer 2 still maintains its popularity among players.
The game also has a number of customization options, and it means you have an extra opportunity to express yourself.
What is more, this is an open world game, so everyone who prefer this type of genre, can go for it. The parking missions here are not very prominent feature, but they still take a huge part of the game so you can combine racing and parking challenges together.
Another interesting feature here is the car trading. You can exchange cars ith other players and that's an additional motivation for you to upgrade your car as good as possible.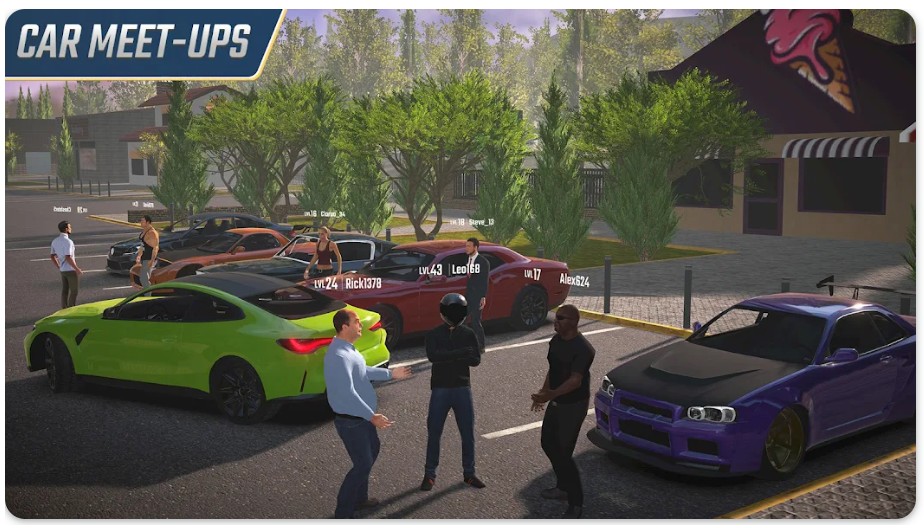 Downloads: 1 000 000+
Customers rating:

(3.7 / 5)

You may also like: 12 Best Car Rental Apps Like Turo for Android
Park Master: Car Parking Games
The app Park Master: Car Parking Games is a fun and challenging way to test your car parking skills.
Also. the gameplay is simple yet challenging. You have to park a car in a designated spot, but the levels get progressively harder as you advance through the game. The controls are easy to use and the physics of the car movement is realistic.
What is more, the graphics in the app are good, with a colorful and detailed 3D environment that makes you feel like you're actually driving the car. The car models are also well designed and look great on the screen.
However, there are a few minor flaws in the app. For example, the background music can get repetitive after a while and the car doesn't respond as quickly as you want it to.
In addition, even if you are not a fan of car parking games, it's still worth a shot – you might just become a convert! Just remember, parallel parking is a lot easier in this app than in real life, so don't get too confident on the road.
Advantages:
Popular app with over a million downloads.
Simple yet challenging gameplay with realistic car physics.
Good graphics with detailed 3D environment and well-designed car models.
Drawbacks:
Repetitive background music.
Occasional freezes and bugs.
Some users have reported crashes and glitches.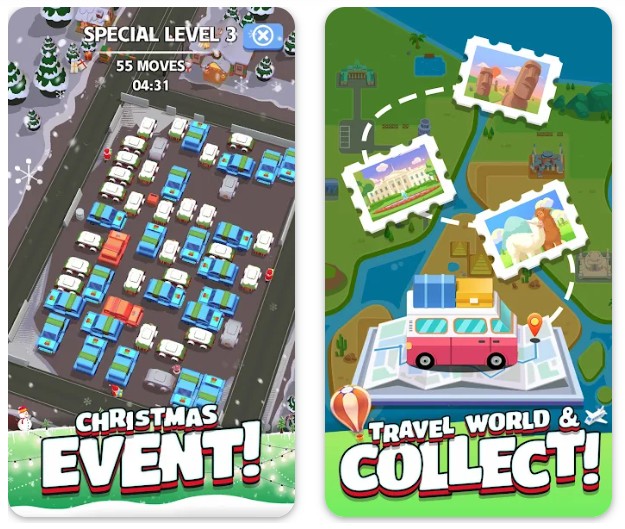 Downloads: 10 000 000+
Customers rating:

(4.6 / 5)

Car Parking Game Pro
Car Parking Game Pro is a popular mobile game where you should park cars in designated parking spots without hitting obstacles or other vehicles. The gameplay is challenging and requires quick reflexes and precise driving skills.
The graphics are of good quality and offer a realistic driving experience. The vehicles are well detailed and the parking environments are diverse, featuring different levels with different challenges and obstacles.
What is more, it is possible for you to enjoy the sound of engines revving and tires squealing adding to the intensity of the gameplay.
Anyway, there are some bugs in the. The controls can also take some getting used to, and some players have expressed frustration with the sensitivity of the accelerometer.
Advantages:
Challenging gameplay with precise driving skills required.
Good quality graphics with well-detailed vehicles and diverse parking environments.
Immersive sound effects add to the gaming experience.
Drawbacks:
You can face with some bugs.
It takes a period to get used to the control system.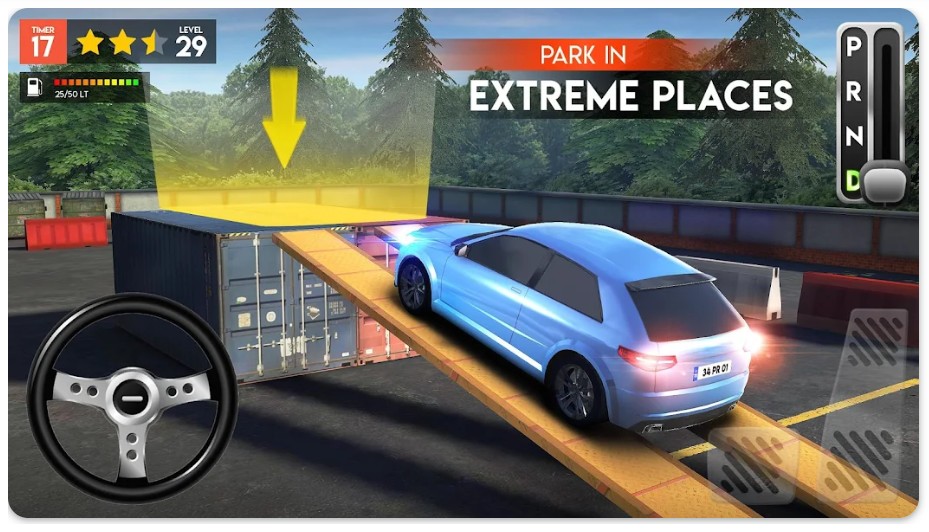 Downloads: 5 000 000+
Customers rating:

(3.8 / 5)

Car Parking
The Car Parking game is a simulator that challenges players to park their virtual car in tight spots.
The app's graphics are decent, with 3D models and environments that look realistic, although there are some areas for improvement. The controls are easy to use, although the sensitivity can take some getting used to.
Unfortunately, the gameplay can become repetitive after a while, but it still provides a fun challenge for those looking to test their virtual parking skills.
Moreover, there are in-app advertisements, which can be intrusive and break up the flow of the game.
Moreover, let's be honest, who doesn't love the thrill of virtually parking a car? It's like playing a real-life game of Tetris with your car. The only difference is, unlike Tetris, you cannot hit the "pause" button when you see a police car!
Advantages:
Decent graphics with realistic 3D environments and car models.
Easy-to-use controls.
Provides a fun and challenging simulation game for parking enthusiasts.
Drawbacks:
Repetitive gameplay.
Intrusive in-app advertisements.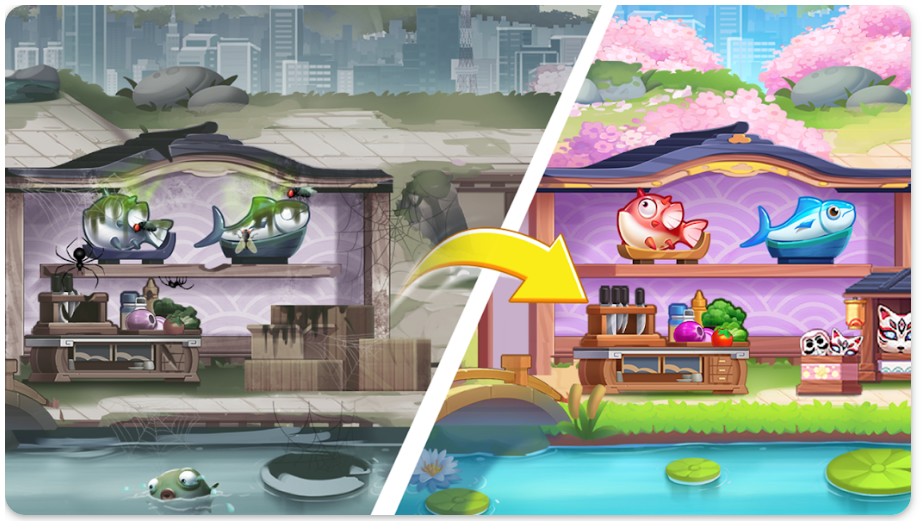 Downloads: 100 000+
Customers rating:

(3.9 / 5)

You may also like: 7 Best in-car dash cam apps for Android
Parking 3D
Parking 3D is a popular parking simulation game that provides a wonderful experience to the players as they navigate through various challenging parking scenarios and attempt to park their vehicle in tight spots without crashing.
The graphics of the app are quite good and the cars are well detailed. That also means you can enjoy the realism. Just like you are in your car and have a chance to show your driving mastery. The controls respond well, making the gameplay quite enjoyable.
However, there are some instances where the camera angle can make it difficult to see the surroundings and judge distances, leading to frustrating moments.
Despite these minor issues, Parking 3D is a well-designed app that is both entertaining and challenging.
Also, players will be required to use their skills and knowledge of driving to successfully park their vehicle, making the app ideal for anyone who is looking to improve their parking skills or just wants to pass the time with an enjoyable mobile game.
Advantages:
Good graphics and well-detailed cars.
Intuitive controls and responsive gameplay.
Challenging and entertaining experience.
Drawbacks:
Camera angle can be difficult at times, leading to frustration.
Occasional bugs and glitches.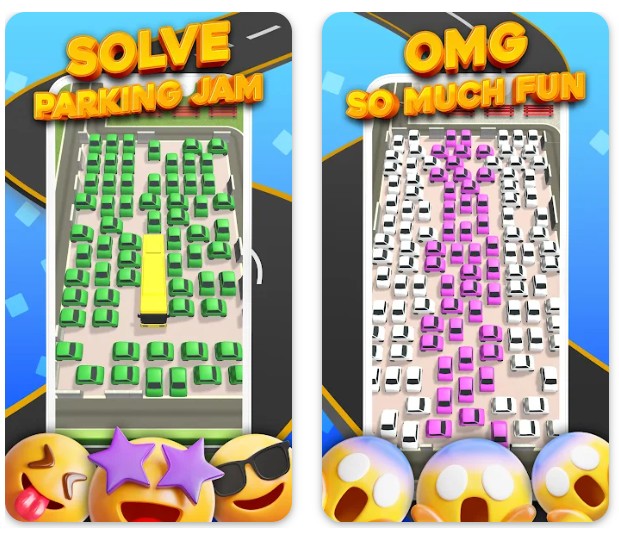 Downloads: 500 000+
Customers rating:

(4.1 / 5)