Are you ready to spice up your workout routine and add some Latin flavor to your moves? This article got you covered!
We've rounded up the best Zumba workout apps for Android to elevate your training routine. These dancing apps offer a fun and engaging way to get fit. With high-energy music and easy-to-follow dance routines that will have you breaking a sweat in no time.
Accessible choreography and cheerful music will make you forget you're even training. And with multiple dance styles and levels, there's truly something for everyone. Let's get moving!
Zumba Fitness
This app is a blast for everyone who wants to lose weight in a fun semi-effortless way. It covers tons of high-energy workouts that are not only effective but also super fun. The variety of video lessons is truly incredible. There are so many types of lessons to choose from, so you never get bored.
Above that, the app offers challenges that provide extra encouragement to keep pushing yourself and achieving your sports plans. Challenges usually last for a month and help you stay on track and drive yourself to new heights. Plus, the feeling of accomplishment after completing a challenge is unbeatable
Whether you're a newbie or a pro, this app will work for you. It can be intimidating to jump into a new type of workout, but the instructors are so supportive and make it easy to follow along. There are tons of health benefits o gain from these lessons, not only weight loss.
Its combination of fiery rhythms, aerobics, and interval training will leave you feeling energized and invigorated. Plus, the app's variety and speed make it an ideal exercise for those who like to mix things up and keep their workouts interesting.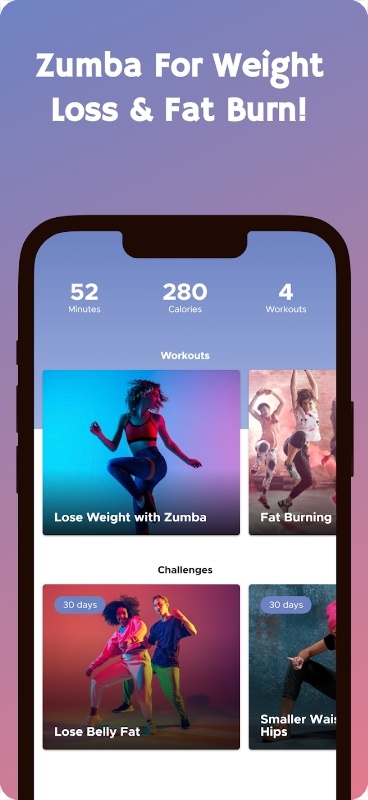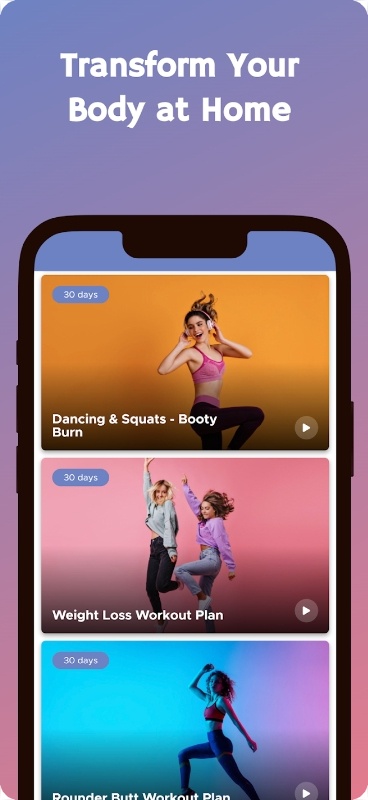 Downloads: 10K+

You may also like: 11 Best Spinning Apps
Aerobic Dance
This app will change the way you get in shape once and for all. It's made to help you reduce your belly fat and shed those stubborn pounds through cardio dance movements. What's great about this app is that it caters to all levels of fitness enthusiasts. Whether you're a newbie trying to get into fitness or a senior looking for some Zumba fun, this app has you covered.
The aerobic dance is perfect for young people who need a fun way to stay active, too. The app lets you practice a sport without getting exhausted and bored along the way. The workout music creates a party-like atmosphere that motivates you to complete your training routine.
All it takes is 30 minutes of your free time to get your blood pumping and burn fat. You can even ask friends to join you and dance together! The step-by-step tutorials are incredibly helpful in guiding you through the routines.
You don't need any equipment, just an internet connection to watch our personal trainers lead you through the session wherever you are. The app encourages a full program routine that includes warm-up exercises, so you get the most out of your training.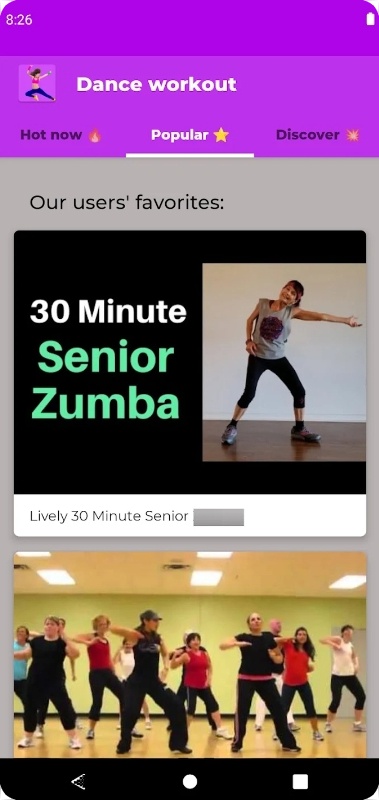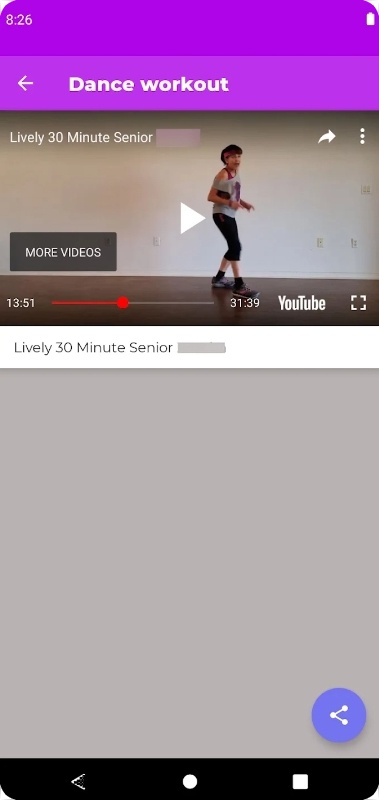 Downloads: 10K+
Customers rating:

(4.5 / 5)

Zumba | Dance Yourself Fit
If you need an effective way to exercise without leaving your house, this app is just perfect. It's a gem for anyone who wants to train via dancing and have fun doing so. To start, the app covers a vast range of Zumba classes that you can do anytime, anywhere.
The classes cater to newbies and pro fitness buffs alike. No matter what your skill lvl is, the session is sure to get you sweating and grooving to the beat! The UI is top-notch as well. It is easy to navigate, and the instructions are crystal clear.
The app also boasts a wide selection of dance styles from hip-hop to salsa. They've got it all covered, so you can tailor your routine based on your mood or prefs. And the music is so catchy and upbeat that you'll find yourself dancing around the house even after the workout was over!
Apart from being fun and enjoyable, the classes offered by the app have a range of health benefits. It helps improve cardiovascular endurance, balance, coordination, and all that while burning calories and losing weight. The app's choreography is beginner-friendly, so you can focus on having fun and breaking a sweat.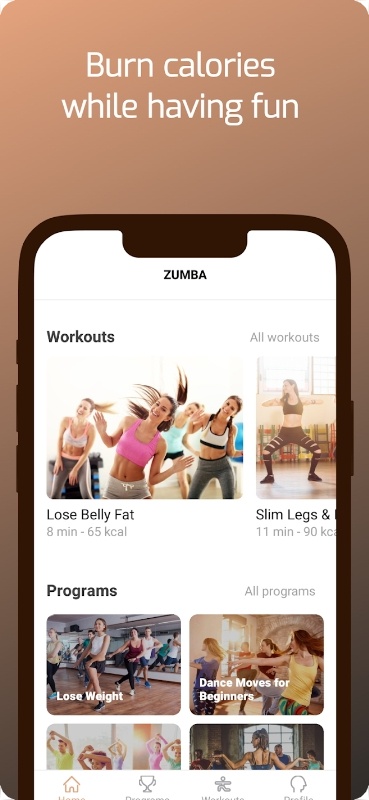 Downloads: 50K+

Dance Fitness with Jessica
Tired of boring workout routines that feel more like a chore than a fun activity? This app will change that! This high-intensity app will have you dancing your way to your sports goals in no time.
What sets this one apart is the combination of fun, calorie-burning dance moves with a focus on healthy lifestyle choices. You won't find any fad diets or extreme workout plans here. Instead, the app will encourage you to make positive changes in your life at your own pace.
Whether you're in the mood for a quick 15-min activity or a full hour-long one, there are classes to fit your prefs. There are tons of options you'll get to access anytime, anywhere. And with aerobic dancing mixed with fitness, you'll be burning the most calories while toning your body at the same time.
But the real magic lies in the way it inspires and motivates you to reach your plans. The trainer's energy and positive attitude are sure to lift your spirits and keep you coming back for more. Whatever your goals are, you'll be able to reach them with this app.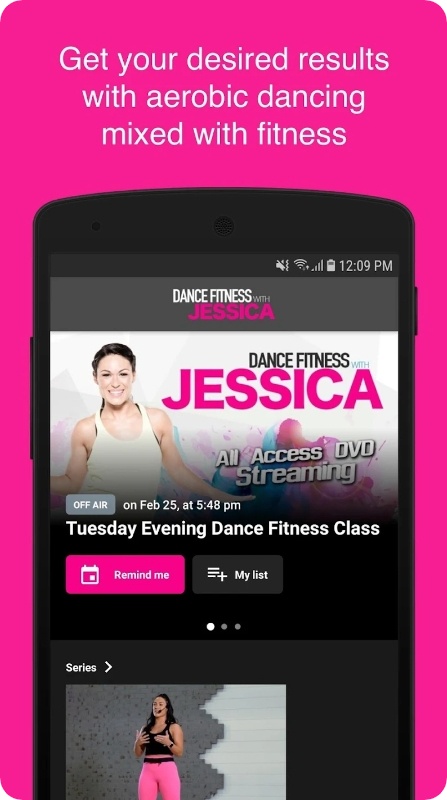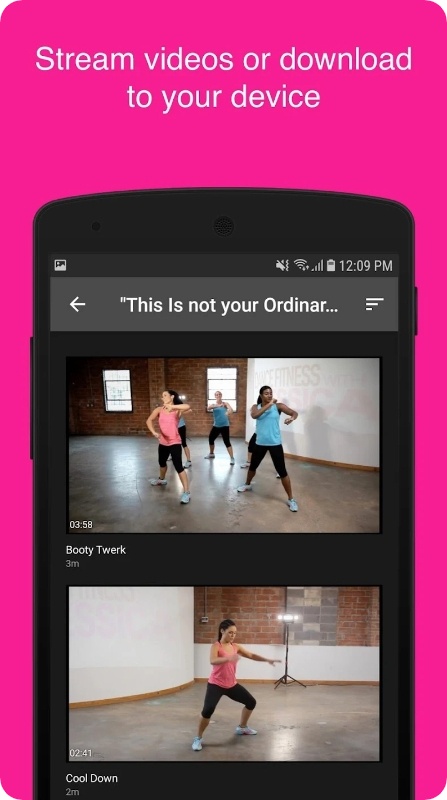 Downloads: 100K+

Check also: 11 Best Push-Up Apps
Dance Workouts
This app is an absolute must-have for anyone who loves to dance and wants to get fit without leaving their house. It will definitely change the way you get in shape: you'll never want to go through an exhausting workout session after trying this one.
Not only dance fitness is incredibly entertaining, but it also comes with plenty of health benefits. While being an efficacious cardio activity, it will tone your muscles and enhance your flexibility. You'll be able to boost your coordination and agility while burning a great amount of calories.
And the best part? You're having so much fun, you don't even realize you're working out! The app's collection of vids includes easy-to-follow moves that are perfect for beginners, so you don't have to worry about feeling intimidated or overwhelmed. These lessons are ideal for newbies and easy to follow.
Plus, the training only takes 15 mins of our time, which makes them perfect for those busy days when you don't have a lot of time. These will also help to relieve stress and boost your overall mood quickly. All the lessons are free, so no worries here.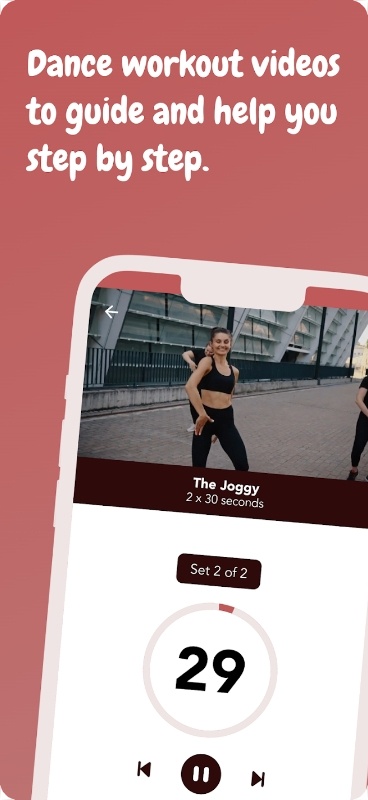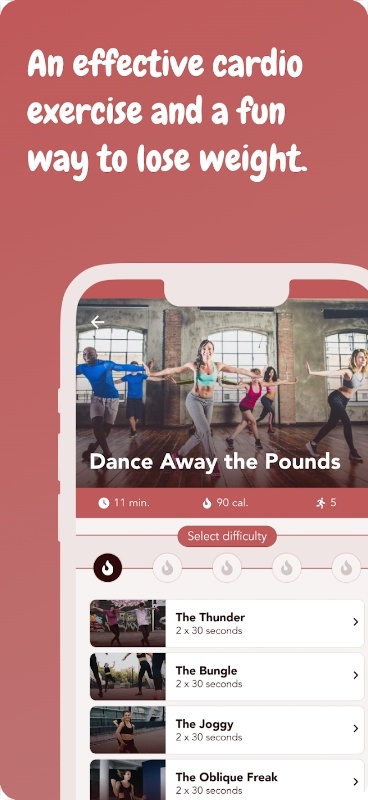 Downloads: 10K+

Dance Workout For Weightloss
Getting bored with the monotony of traditional workouts and want to try smth new? This app will help. It's here to offer an engaging fitness routine that keeps you motivated and entertained all the time.
The app provides a beginner-friendly approach to dance-based activities that are sure to help you shed those stubborn pounds and reach your plans. The activities are carefully made to be both fun and effective, making it easy to stay committed to your weight-loss journey.
With this app, you can enjoy a personalized dance routine that is tailored specifically to your skill level and weight-loss goals. Whether you're a woman or a man, the app's dynamic range of workouts is suitable for all. Plus, there's a comprehensive 30-day dancing challenge you can complete at any time, anywhere.
As for the tutorials, there are tons of options to choose from, along with an entire section of tips you can use offline. These provide e invaluable guidance on proper form and technique, making it easy to get the most out of your workouts. All these are available right away, no hidden fees there.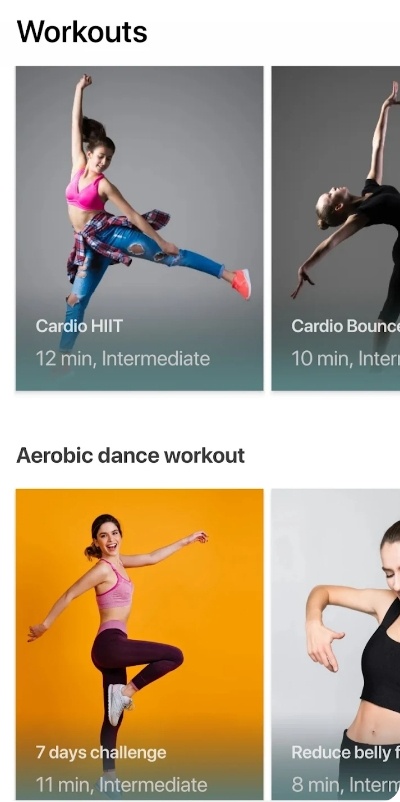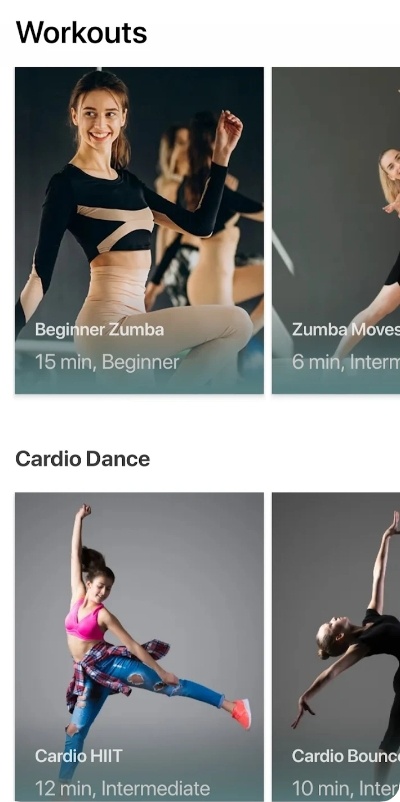 Downloads: 100K+
Customers rating:

(3.3 / 5)

Cardio Dance Workout
If you're someone who despises traditional workout routines and prefers grooving to some sick beats while sweating it out, give this one a try. The wide variety of dance moves and styles is simply impressive. From salsa to reggaeton, from hip hop to flamenco, there's smth for everyone.
You'll never get bored because the routines change frequently, and the music is guaranteed to keep your energy levels high throughout the entire session. But the true beauty of this app lies in the fact that it doesn't just offer dance training, it gives a total-body tone.
The choreography for each song is crafted to target specific muscle groups as well. There are tons of health benefits to get from these lessons, you'll be pleasantly surprised by the results. You'll also get to tailor the lessons to your skills and preferences.
Whether you're a total newbie or a seasoned dancer, you'll be able to find a routine that suits your needs. And if you're short on time, don't worry! The lessons range from a quick 15-minute blast to a full-hour endurance test.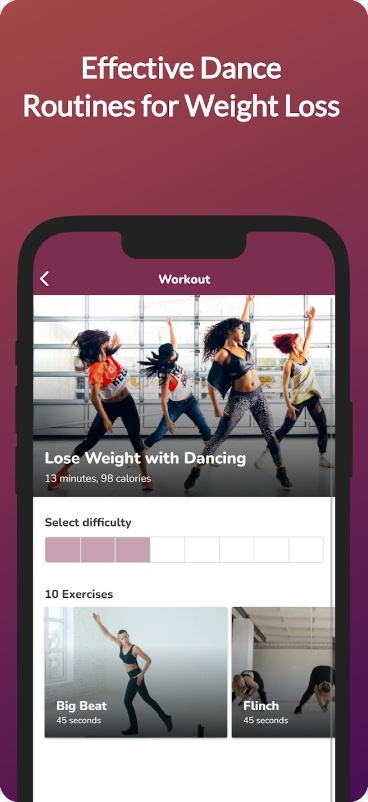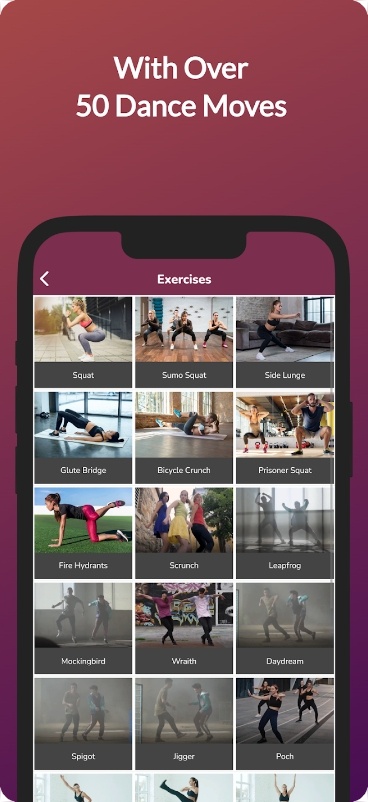 Downloads: 1K+

Everdance
This app will take your dance moves to the next level while keeping your body fit. This app covers a variety of dance courses including Zumba, hip-hop, and more. You can try out a personal dance class and learn dance choreography in no time.
Not only that, but you can try out every style and class from weight loss to booty workouts and many other ways to stay fit. Gone are the days when you need to go to the studio, as this app provides you with everything you need to get fit and have fun along the way.
This app caters to all users, from first-timers to seasoned pros, offering smth valuable to everyone. But the app is not limited to just dance classes. There are lessons to help you get a full body tune and improve your health in general. You can enjoy a personal dance class anytime, anywhere with this app.
What's more, the app will be beneficial for those who love to dance and for instructors and schools. And once you're feeling confident with your dance moves, you can even share them on socials. How cool is that?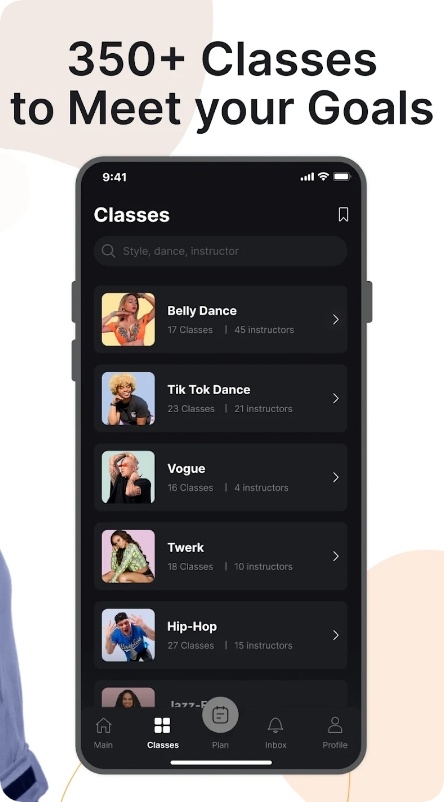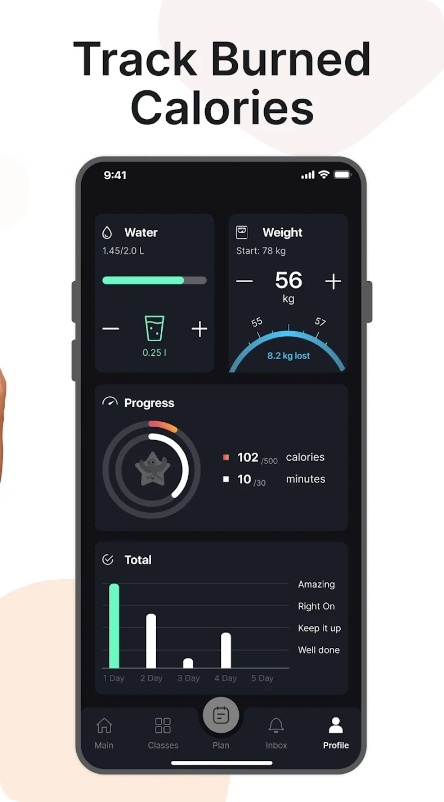 Downloads: 50K+
Customers rating:

(3.2 / 5)

You may also check: 9 Best Android Apps for Gaining Weight
Dance Workout
And lastly, there's an app to transform your fitness routine and take it to a whole new level. It covers a vast selection of dance activities for both men and women, making it perfect for couples or friends who want to work out together.
Whether you're new to dancing or experienced, the app's routines are here to elevate your skills. The best part? You can access the classes offline, so there's no need to worry about internet connection or data usage!
Strengthening your body doesn't require pricey gym memberships or equipment. With a variety of beginner-friendly activities to select from, you can make your routine more exciting. The best part is how effective these workouts can be: even a 7-min session can help you burn up to 70 calories!
The app boasts an extensive lib of high-quality vids for a full-body tune at home. Not only that, but it also has TV support, you can even play the vids on the big screen. This brings a fully immersive experience. And there's a whole section of tips that you can incorporate into your daily routine.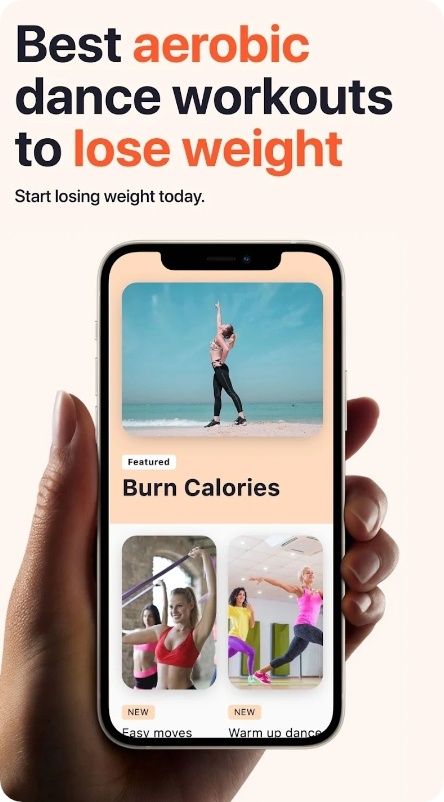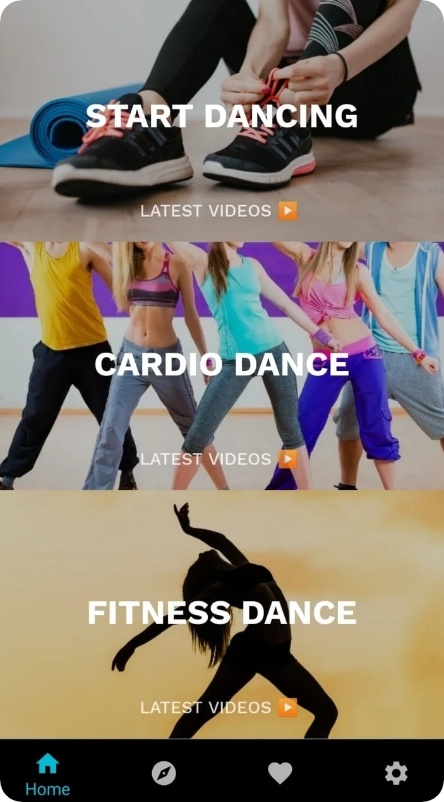 Downloads: 500K+
Customers rating:

(3 / 5)