Are you one of those people who can't tell mustard yellow from sunflower yellow? Or maybe you're curious about the exact shade of turquoise that's gracing your cousin's living room walls? Well, you're in for a treat!
We have rounded up the top color identification apps for Android out there. No more second-guessing yourself at the paint store or trying to match clothing hues in a dimly lit dressing room.
With these handy apps, you'll be able to identify and match any color in the blink of an eye. From scanning objects in real time to analyzing photos, these apps have all you need! Let's get into it!
Color Grab
Have you ever gazed at a gorgeous sunset, wishing you could grab the shade of orange for your next home decor job? Well, this app lets you do that! It is a game-changer for anyone who is color-obsessed (like us) and wants a stylist in their pocket.
One of the standout aspects of this one is its real-time color ID. Say bye to the days of assuming the hue of the walls or figuring out if that apple is red or green. With just a tap, the app will identify the exact hue you're after quicker than you can say "fuchsia." It's like having a color expert at your fingertips.
It also has a palette generator that will make coordinating tones a breeze. The app also has a blending one that will help you find the ideal combo.
The app works with all the models and syncs to your favorite design apps. Its motion-sensed autofocus just adds a hint of charm to the whole experience.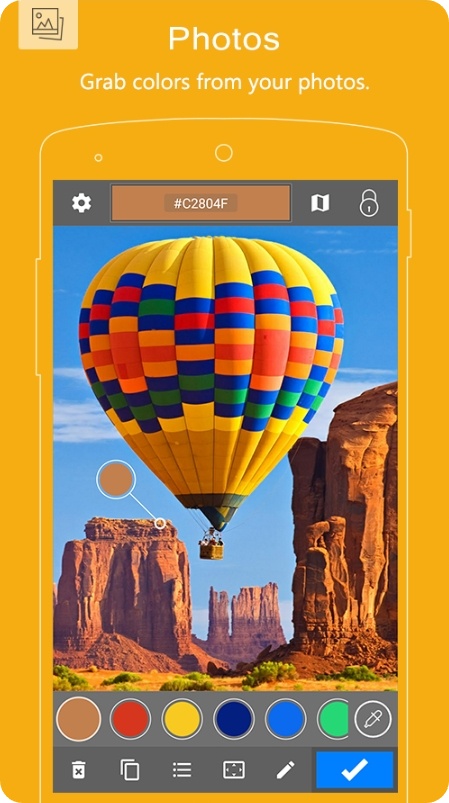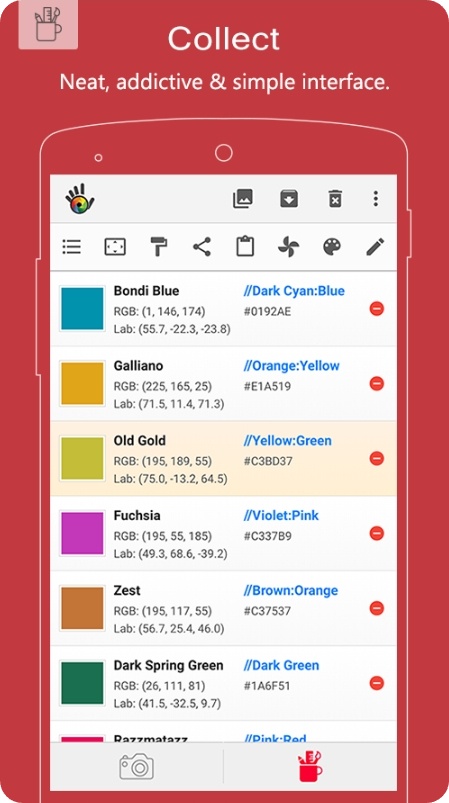 Downloads: 1M+
Customers rating:

(4.4 / 5)

You may also like: 9 Best Android Apps to Change Hair Color
Color Harmony
This app will boost your creativity and make your color palettes stand out. It is your go-to shade squad, complete with custom shade options that are sure to take your art to the next level.
The app has a simple UI, so even a newbie can easily navigate through the app and produce stunning palettes. You'll get to alter the code, pick from a snapshot, or go with a preset harmonic scheme. And the best part? It's absolutely free of charge!
But that's not even the coolest aspect of this app. Picture this – you're out and about, soaking up the vibrant shades of nature, and you suddenly find yourself enthralled by the beauty of the world. With this app, you can fit the tints in real time to capture that magical moment and make an entirely new palette!
Organization is a breeze with this app, too. It lets you save your fave combos and create a full-on lib. Need to convert codes easily? This app has got you covered too. Design-wise, the app is made with a clean look that only adds to the user's exp.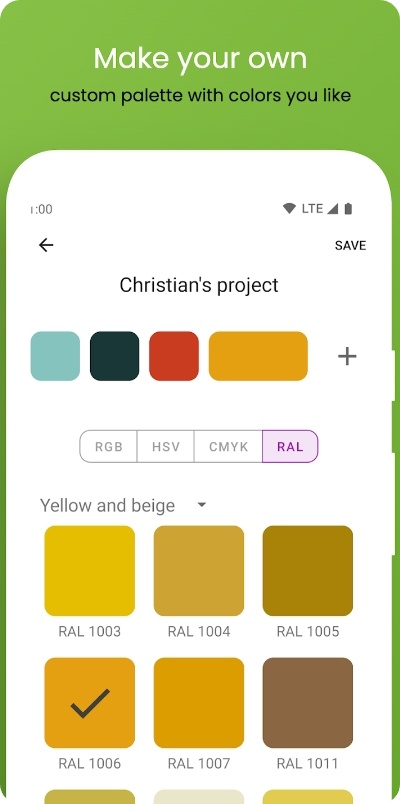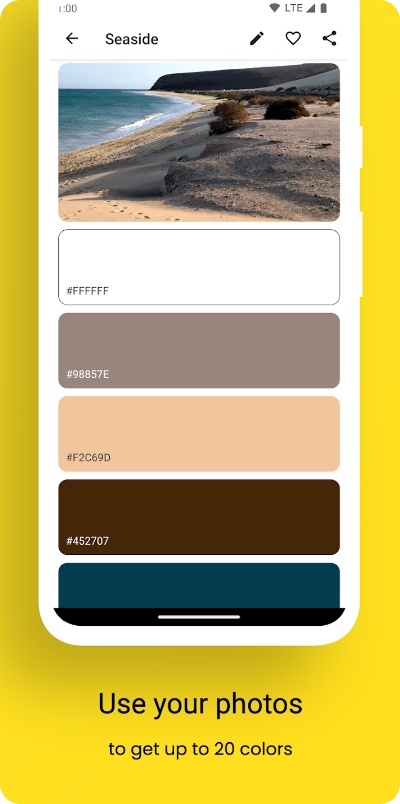 Downloads: 1M+
Customers rating:

(4.1 / 5)

Color Gear
Are you tired of browsing Pinterest for hours, trying to find inspo? Well, you can now use this app for that. It is a gem for all your color needs.
You can make pro-grade palettes with ease. The intuitive UI means that even if you're a color theory novice, you'll be able to create harmonious boards in no time. Everything can be adjusted to match your prefs, too.
But what really sets it apart is its extractor tool. No more taking screenshots of inspiring pics and attempting to manually pull out the codes. Now, you can simply add a snap and let the app do the rest. It's like magic!
And if saving the palettes isn't enough, you can also make collages with them. The layout options are endless, so you can showcase your color vision uniquely and creatively. Overall, this app is a gem for those who want to elevate their color game.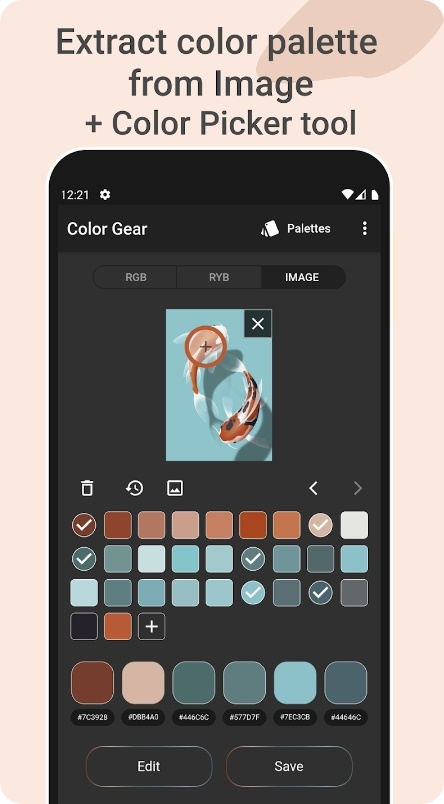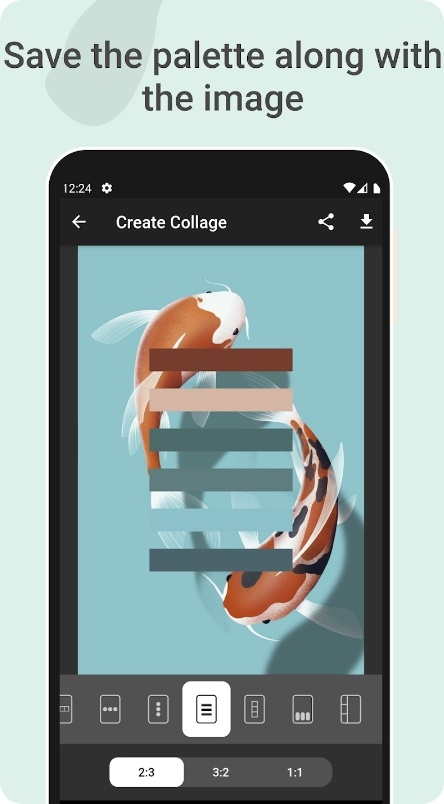 Downloads: 500K+
Customers rating:

(4.4 / 5)

Pixolor
This is a tech tool that'll make your design work smoother and more efficient. Let's get down to the nitty-gritty. This app is your bestie when it comes to finding shade codes, pixel coordinates, and region sizes without breaking a sweat.
And guess what? For the material design lovers out there, it even helps you find the nearest shade to your focus. It's like having a full-on design assistant!
But the app isn't just for design geeks—it's a savior for those of us with not-so-perfect eyesight. No more squinting at small text! With this app, you can zoom in on anything and form a board with little to no effort.
And the grand finale? The app is ridiculously user-friendly. Say bye to endless clicking and dragging. Oh, and one more thing: it is completely free and ad-free. That's right, no pesky pop-ups or banners to ruin your groove. It's a must-have app for visual artists, or anyone wanting to boost their visual experience.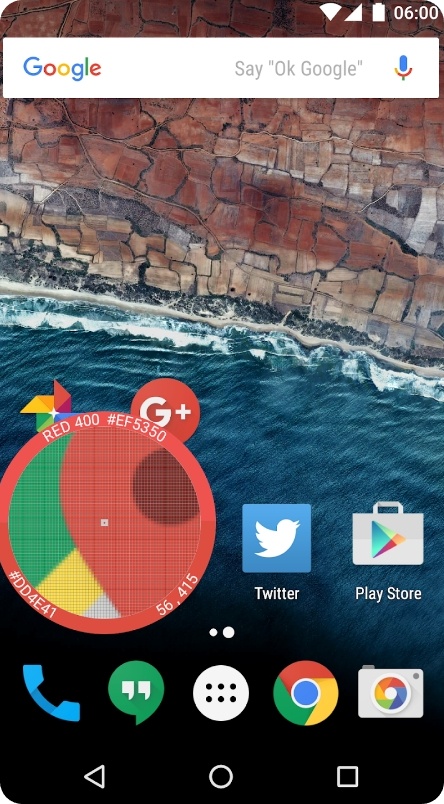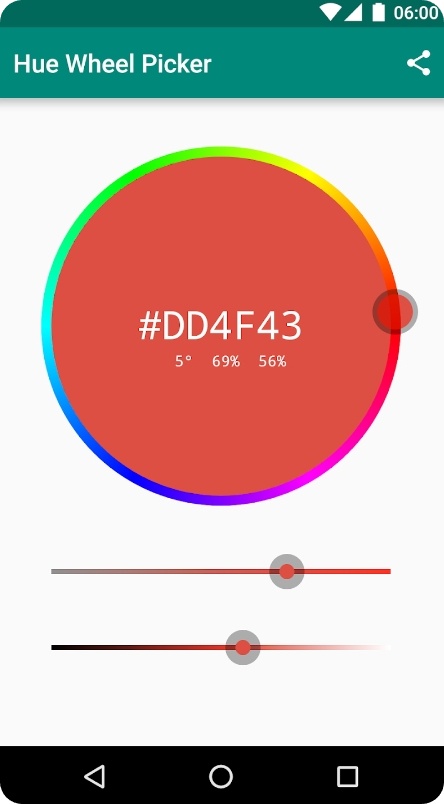 Downloads: 100K+
Customers rating:

(4.7 / 5)

Color Picker
This app is here to sprinkle some serious magic on your art projects! Prepare to be amazed by its advanced tools that will make your creative juices flow! With its generator and cam detector, you'll be conjuring stunning palettes in no time.
In fact, it has more tricks up its sleeve than a magician! The auto-color identifier? It's a lifesaver, my friend! Extract tones from any pic and forge a palette that suits your project with just a few clicks.
And if you're feeling artsy, use the eyedropper to handpick specific shades like the next Picasso or Rembrandt! The live ID tool is pure brilliance, too. Point your cam, and within secs, the app identifies the surrounding shades. It's like having a personal assistant for your color struggles – or even for the colorblind!
Now, let's talk about the pièce de résistance – the palette maker. This app is color theory voodoo magic at its finest! It effortlessly makes inspiring color combos. Have a base shade in mind already? Just enter the HEX or RGB code, and voilà! And here's the best part – it won't cost you a penny!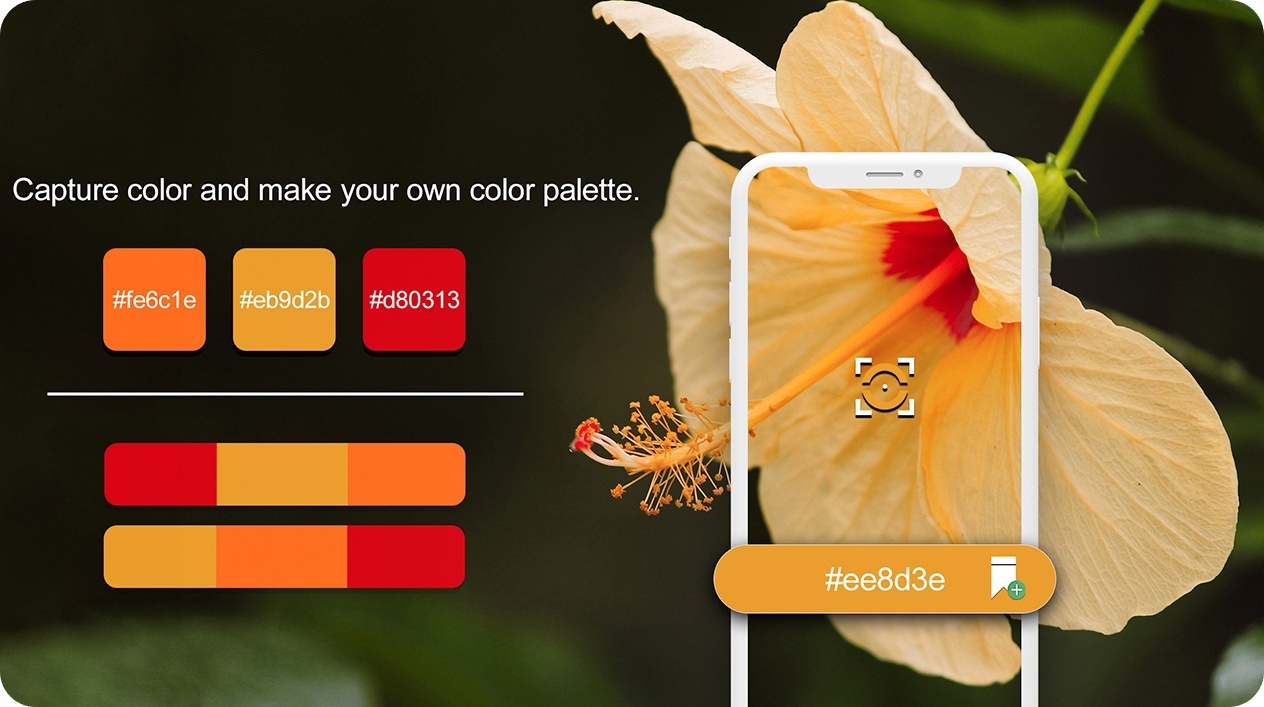 Downloads: 100K+

Check also: 9 Best Apps to Change Eye Color
Color Detector
On the lookout for that ideal dye for your house? Say hello to this app, the one you never even knew you needed – seriously! This clever little gem takes away all the color-guessing game hassle and does it with effortless coolness.
What makes it so rad? Well, it lets you tap, swipe, or snap a pic to identify hues in a jiffy. No more endless scrolling through a bunch of blues or greens – this app's got your back! And if you're feeling super creative, the picker tool helps you make your own unique shades that match your project's vibe.
Plus, it's loaded with over 1K groovy shade names for endless inspo. The app effortlessly switches HEX, RGB, and HSV. Whether you're a pro or just starting out, it's got everything you need, no hidden fees or data-stealing nonsense. Just pure glitch-free awesomeness, wrapped in a smart, engaging, and user-friendly design.
Trust us, the app is an absolute gem for anyone in the color game. It's witty, engaging, and just as friendly as you. So why not give it a whirl? Your next project will be sending you virtual high-fives in no time!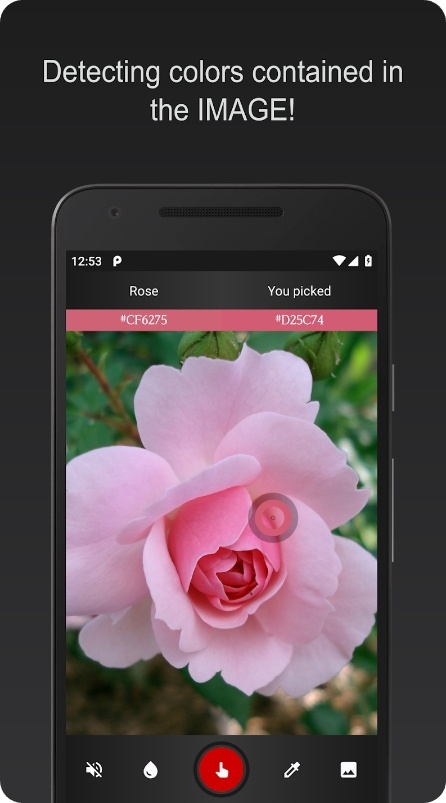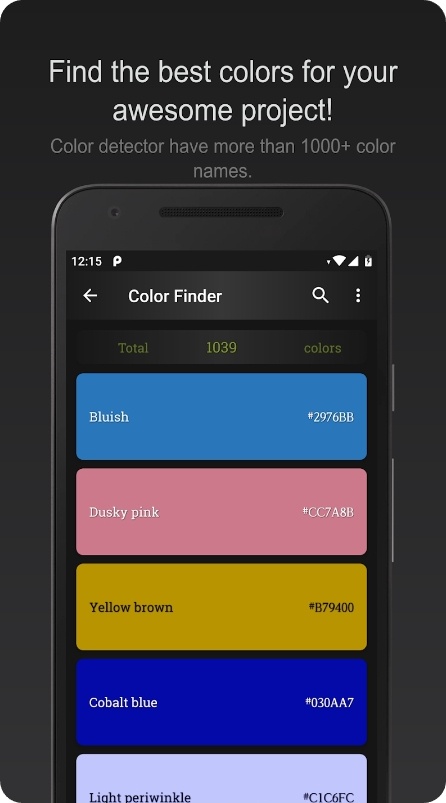 Downloads: 100K+
Customers rating:

(3.2 / 5)

Color Picker & Generator
Tired of playing "guess the perfect shade of blue" with your designer? Then you have to try out this app. It can solve all your color-related woes. No more manual extraction of colors from pics! Just hone your cam at anything, and watch the app work its digital sorcery to give you the exact tint you desire in real time!
But wait, there's more! The app covers a nifty palette tool that lets you mix and match the shades effortlessly. Simply pick the options, merge them together, and voila! You've got a custom palette to show off.
And the icing on the cake? Sharing your boards is a breeze. Just send a code and a preview, and your subs will be awestruck by your chromatic creations! Forget mediocre color matching. The app is all about unmatched precision. Plus, its sleek and intuitive UI adds joy to the colorful journey of both aficionados and novices.
In a nutshell, this app is a must-have for color buffs. Real-time extraction, palette power, and convenient sharing features make it the ideal companion for designers, artists, and anyone seeking to add more color to life.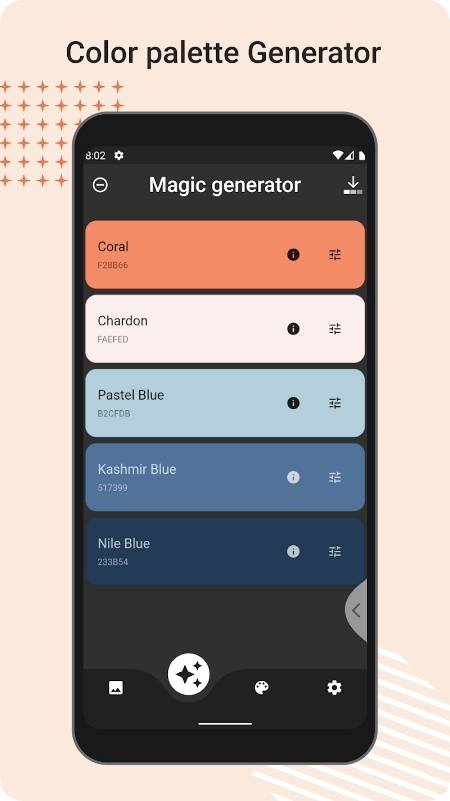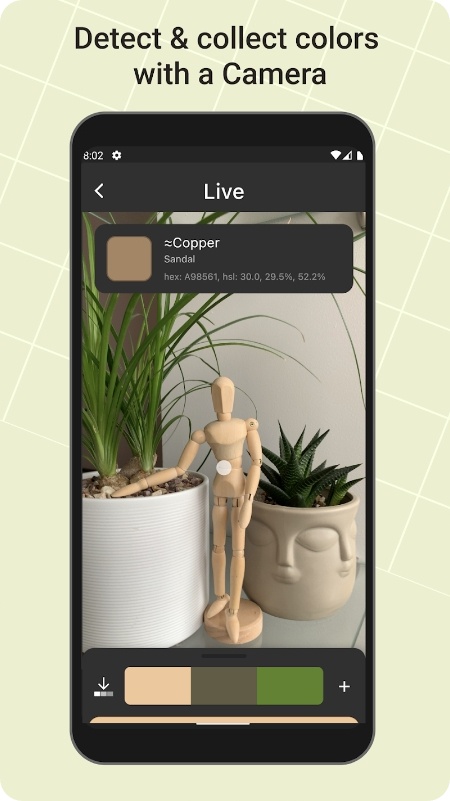 Downloads: 50K+

Color Palette Designer
Tired of being stuck in a color rut for your designs? It's time to shake things up with this app! This nifty little tool will awaken your inner artist and take your exp to the next level.
Let's start with the UI. Prepare to glide through it like a cloud, minus the rain. And fear not, there's no steep learning curve. The tools are intuitive and powerful, making this app a magician's dream. Get ready to unleash your imagination with a set of options to play with hues, saturation, and all that. Feel free to fine-tune those colors and let your vision run wild.
Seasonal palettes? Oh, you bet! Find all the inspo you crave and dive headfirst into your next project. And if you want to be truly unique, go ahead and adjust the layout. Say bye to cookie-cutter designs!
Oh, and did we mention it? You can export your palettes as fancy PNGs. Add tiles and notes while you're at it. This app is a creator's dream, keeping you organized.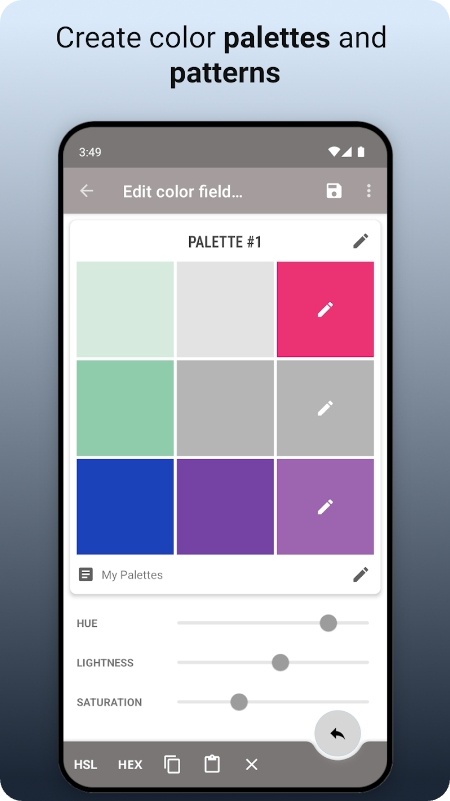 Downloads: 10K+

Color Palette & Color Finder
Tired of stumbling through color swatches and second-guessing your shade choices? Say bye to all that confusion and hello to this app! It will make all the struggles go away instantly.
With this revolutionary app, picking the immaculate combo becomes a breeze. Don't squint at that sunset trying to guess the orange hue, just snap a pic and let the app work its magic.
This app covers not one, not two, but FIVE code types to meet your prefs. And if you change your mind, simply delete the coloring from your board. It's like a color magician at your fingertips. Plus, the real gem here is the magic generator. Get ready for 19 pro-grade tints with names that make harmonious tones a cinch.
Save your collections as boards, add annotations, and share your masterpieces effortlessly with HEX and RGB. And if you need something universal, we've got you covered with PDF export. It's a must-have for artists, or anyone who likes to paint with all the colors of the wind.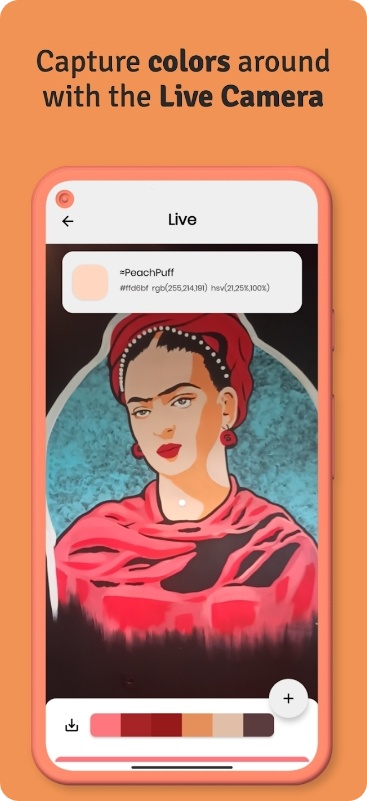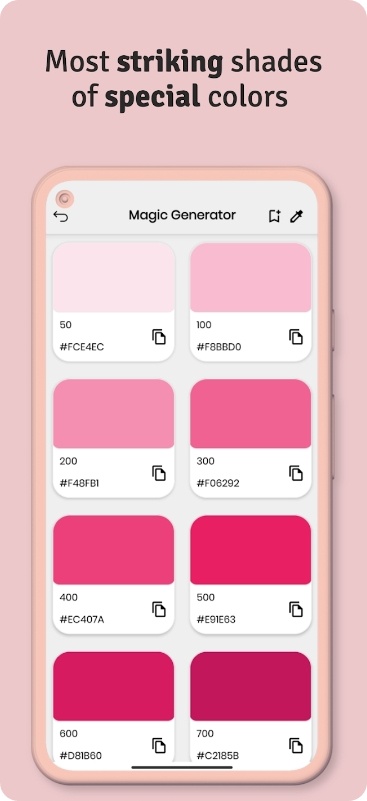 Downloads: 1K+

You may also check: 11 Best Apps for Combining Photos
Color Selector
To wrap up, there's an app that will take the struggles out of your life. This little gem is jam-packed with tools that'll make you a shade-savvy genius.
The shade array is quite impressive. It's like a candy store for your eyes, where you can indulge in all the mesmerizing options. But hold onto your hats! The app's drag-and-drop alpha clarity tool takes it up a notch by letting you fine-tune your shade until its sheer perfection.
And if that wasn't enough, the app's precise palette lets you be the Picasso of color choices. The cam picker is a total game-changer, too. Just open the cam, point it at any hue you fancy, and voila! The app instantly conjures up the shade.
Feeling hands-on? The app lets you pull tones from any app or pic. Just drag and drop the tool window and it's done! Every shade imaginable at your fingertips. The app even suggests complementary or opposite color schemes! It's like having a style consultant in your pocket.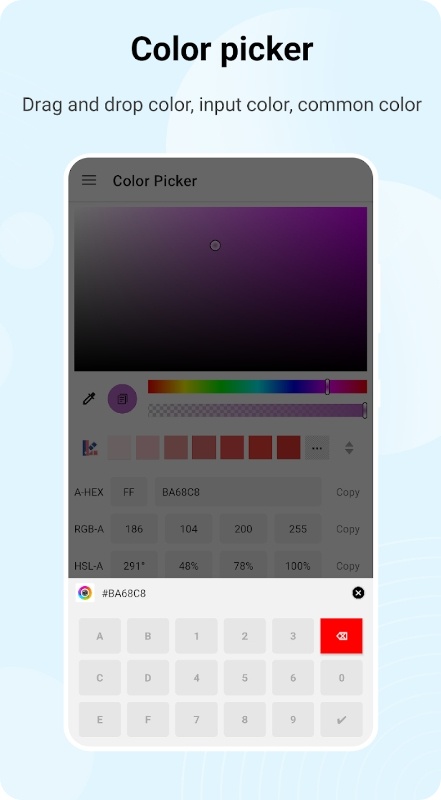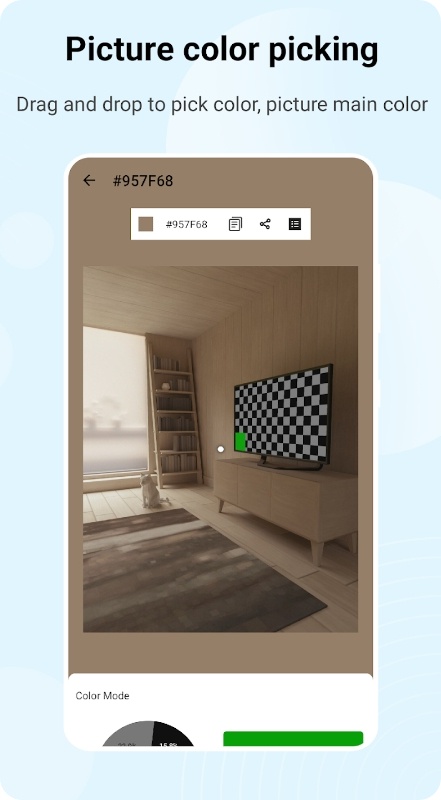 Downloads: 1K+