Ready to sink your fangs into some bloodcurdling fun? We've for exactly what you need!
We've rounded up the best vampire games for Android! From vampire-slaying adventures to intense dating simulator games, we've got smth for everyone.
Whether you're a die-hard fan of Dracula or just love the supernatural world, these games will transport you into a realm of darkness and danger. Get ready to embrace the night and feel the adrenaline rush as you get lost in these vampire-themed games. Let's dive in!
Vampire's Fall
Ready for an epic adventure that will have you slaying monsters, battling other users, and maybe even becoming immortal? This game has all that and more! It's an open-world RPG that will have you hooked from the first swing of your sword.
Developed by retro RPG veterans, this game harks back to the good old days of dungeon-crawling and spell-casting. But don't let the old-school vibe fool you – the game is packed with modern tools and addictive gameplay. The graphics and sound design are top-notch, immersing you in a world of magic, mystery, and danger.
One of the best things about it is that it's completely free to play. That's right, no pesky paywalls or hidden costs. 90% of players enjoy this RPG absolutely gratis. So you can upgrade your skills, unlock new abilities, and explore the massive map without spending a dime.
But don't think that it is easy just because it's free. Oh no, this one will test your skills at every turn, whether you're battling fearsome beasts or crafting a strategy for PVP combat. And if you're feeling brave, you can even venture to the dark depths of the mines to face the Witchmaster himself.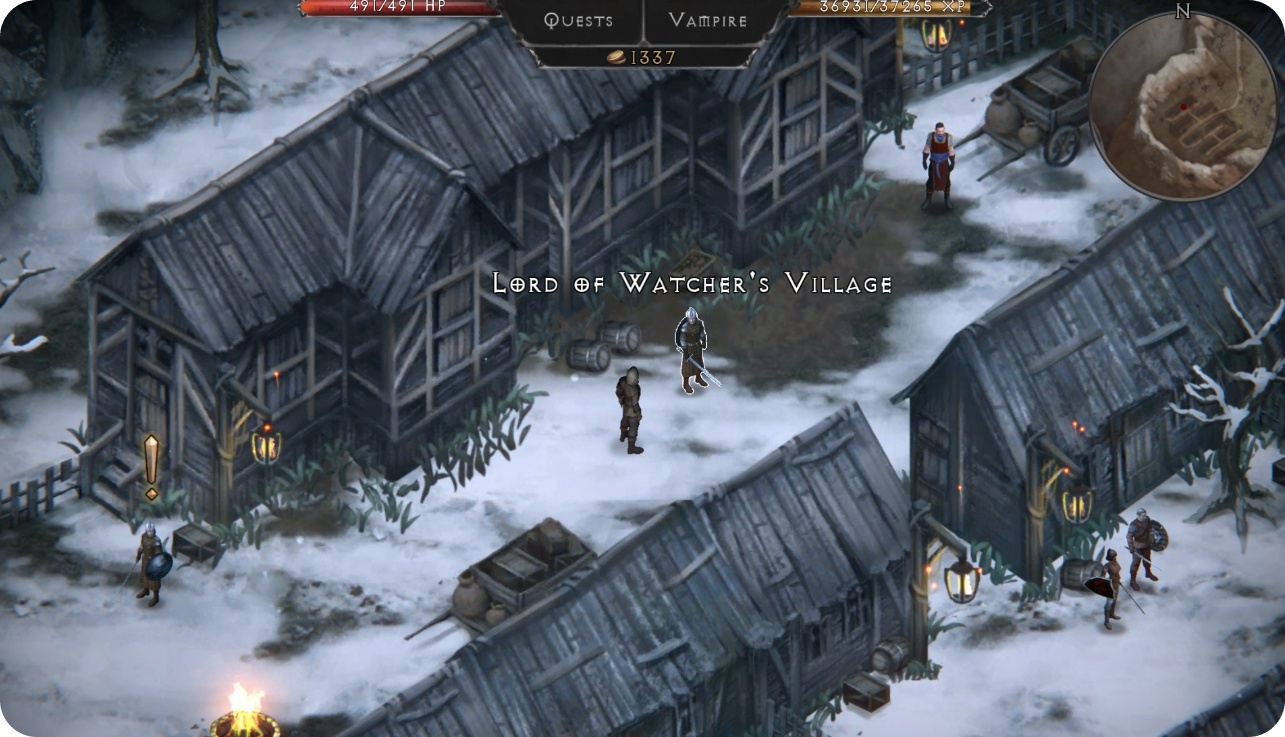 Downloads: 10M+
Customers rating:

(4.5 / 5)

You may also like: 11 Best HD RPG Games
Man or Vampire
This app lets you dive into an adventure to become the king. The premise of the game is simple: strategically combat the vampires who are ruling the frontiers and save Paradise before it's too late. And trust us, you'll want to save it – it's a world where dead souls gather!
One of the standout aspects of this one is the strategic combat. You must use the terrains in turn-based battles to come up with creative ways to defeat your enemies. As you progress through the lvls, you'll have to configure your party to take advantage of the changing battle aspects. But your companions' skills will be the main factor to sway the battle in your favor.
Navigating through slammers that are randomly generated is a crucial element of the game. You'll need to map out your route to escape and beware of the dungeon boss who threatens to foil your plans. Don't fret, though, as items to your progress.
Another fun aspect of this one is recruiting your buds. With diverse skills and classes, each character is unique. You can even train them to become stronger through content like affinity, monster, and party research.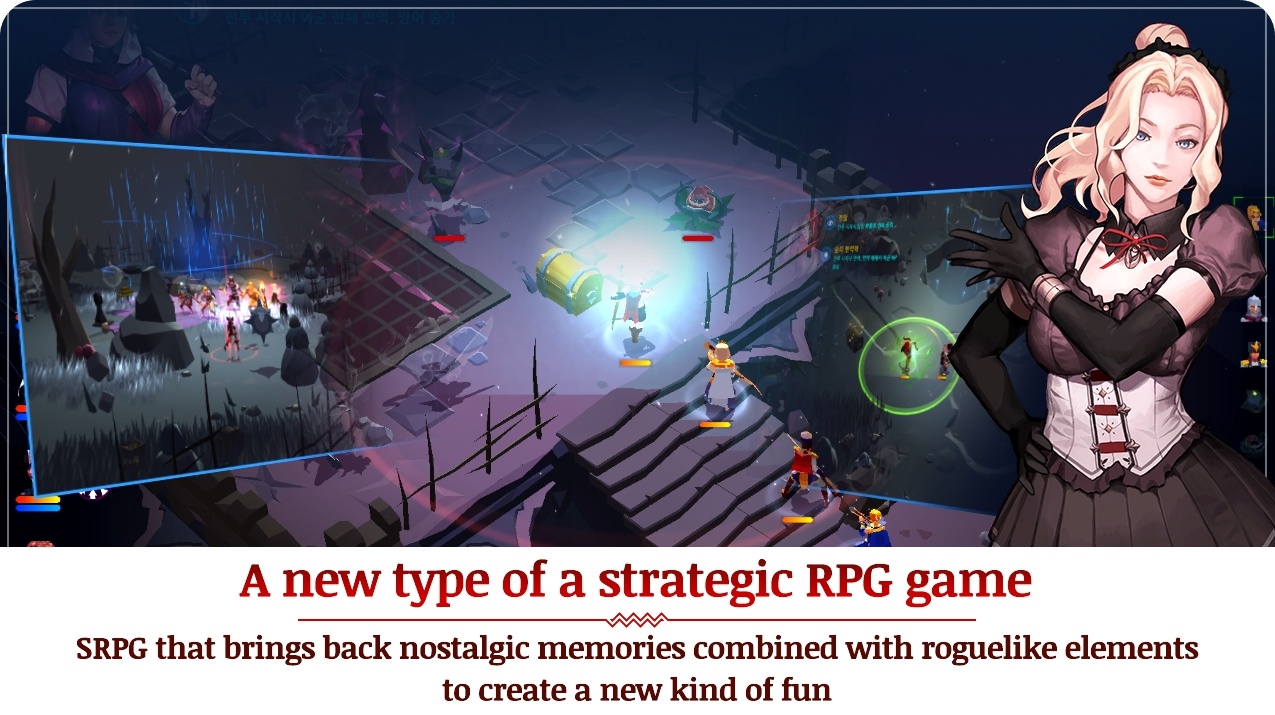 Downloads: 1M+
Customers rating:

(4 / 5)

Nations of Darkness
This game lets you sink your teeth into a world of darkness and domination. Pick your faction wisely, rally your survivors, and become the ultimate leader in this intense battle for power.
With an impressive array of over sixty heroes to recruit, you'll have a diverse team with unique abilities to perfect your formation. Use strategy and careful planning to develop your city and build up your power. The hero teams and endless trials will keep you on your toes as you strategize and form unbeatable alliances. Don't be fooled by foes in this world of deception – pick your allies wisely and dominate the realm.
What sets it apart is its immersive world-building and sandbox approach. You get to decide the fate of your faction and lead them to glory through resource management, construction planning, and even diplomatic negotiations if you prefer.
The graphics and sound design elevate the exp, and the variety in factions and heroes keeps the game fresh and exciting. Our only minor critique is that the game can be a tad overwhelming at first with the sheer amount of info. However, the tutorial does a great job of easing you into the mechanics, and once you get the hang of things, it's smooth sailing.
Downloads: 1M+
Customers rating:

(4.7 / 5)

Heroes of the Dark
Greetings, brave warriors of Tenebris! Get ready for an epic RPG adventure filled with dark magic, secrets, and monstrous foes. This app takes you on a journey into a Victorian world where vamps, werewolves, and humans battle endlessly for power and survival.
The background context of the game sets a dark and foreboding tone, but the gameplay itself is engaging, thrilling, and filled with wit. Assemble your team of heroes and lead them to victory in tactical 5v5 battles. But don't just throw your strongest ones together; you must discover synergies between their physical, magical, and support skills.
What makes it stand out is its real-time action. You can send your heroes on quests at any time, and they will continue to train and explore dungeons even when you're not playing. And when the going gets tough, you can call on your pals and allies to help defeat even the most massive foe.
But the adventure isn't limited to battles and quests. Your epic journey starts from within a gothic mansion loaded with dark enchantment waiting to be released. As you progress through the lvls, you will unlock rooms and get heroes for additional powers.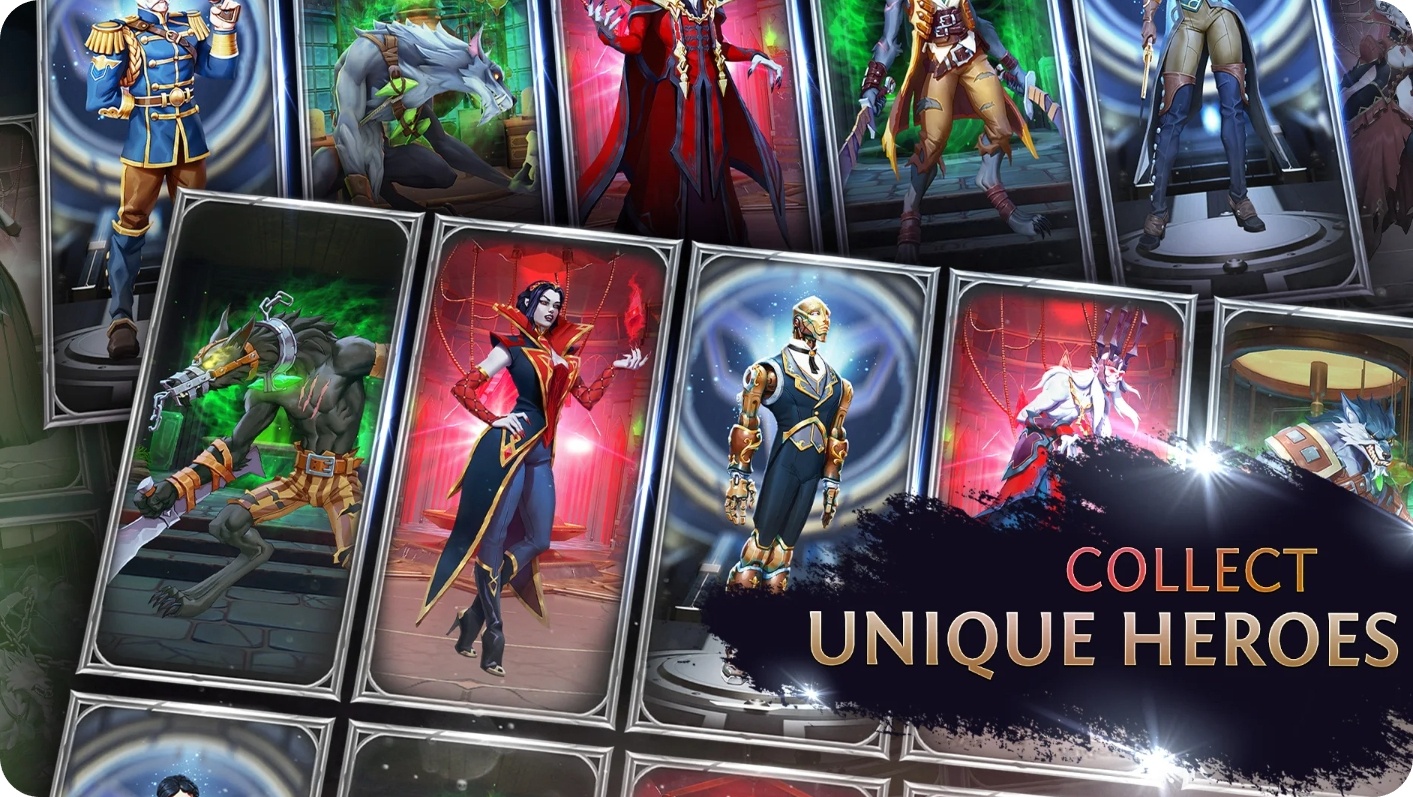 Downloads: 1M+
Customers rating:

(4.3 / 5)

Vampire Slasher Hero
Here's a game that lets you become a vampire slasher and save the world from the bloodthirsty creatures of the night!
The game covers 7 types of reinforceable equipment boasting various abilities and a total of 18 magic skills that can be upgraded to become even more powerful. You can personalize your hero by combining 26 various traits and selecting one of the 18 mercenaries to assist you in battle.
The app also covers five additional costumes to give your hero some style, and four unique game modes to defeat any approaching enemies who dare to cross your path. With stage, dungeon, defense, and expedition modes, the fun never stops, and the rewards keep adding up.
Imagine the satisfaction of sending your mercenaries on expeditions, only to return with the spoils of a hard-earned victory. Or the adrenaline rush of defending yourself and your allies from hordes of approaching enemies in defense mode. You can also monitor your progress and ranking. And all of that without spending a dime.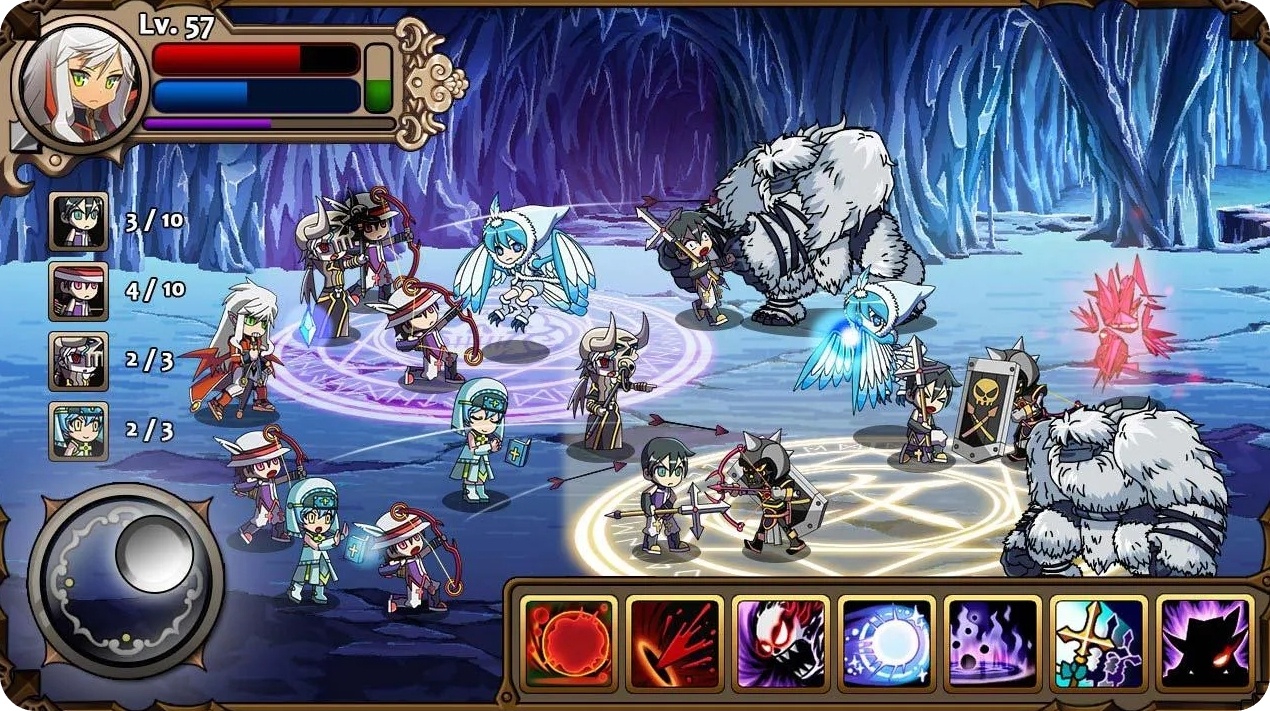 Downloads: 100K+
Customers rating:

(4.2 / 5)

Empire of Night
Welcome to the dazzling world where vamps, werewolves, and hunters rule the land. This app is an immersive exp, where you can explore and inherit Dracula's castle, train armies, recruit Heroes, and conquer cities to become the ultimate ruler of the empire!
You'll learn the secrets of the vampires, control your thirst for blood, and become a true Vampire Earl! Sunlight sensitivity is a crucial aspect to keep in mind, but with your newfound skills and knowledge, this won't be an issue.
Next, what's an empire without a powerful army and diversified troop types? You can pick from an array of unique subtypes of melee, ranged, or flying troops. And with differentiated talents for each race, adding a touch of diversity and strategic elements to the game.
The 3D battlefield exp is fantastic, and you'll need to have your commanding abilities on point if you want to emerge victorious. You can build your empire by integrating Guilds, establish your country, and help shape the game world as you survive the battle between Factions and write your own history. Capture powerful monsters and manage your manor to create gifts to impress an array of Heroes.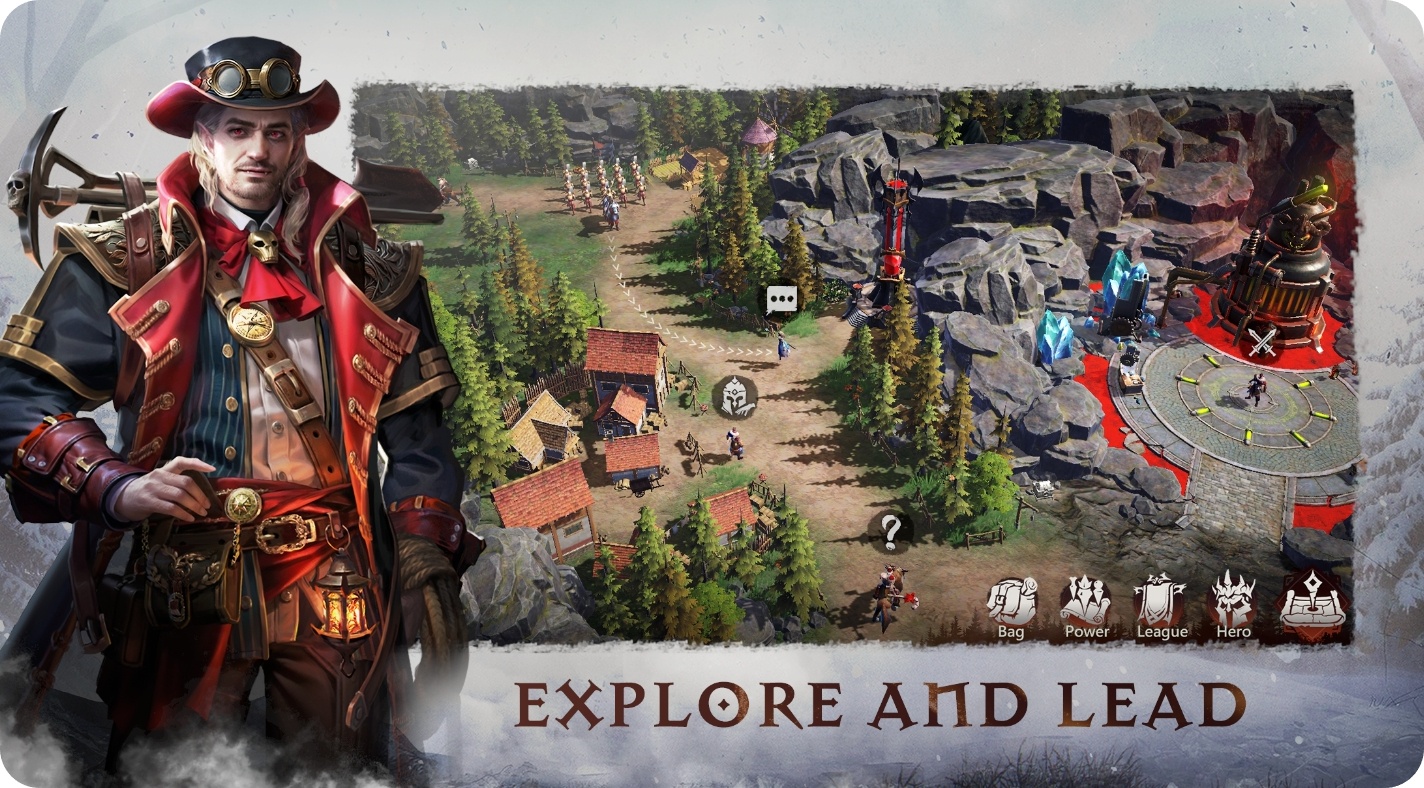 Downloads: 10K+

Check also: 17 Best JRPGs for Android
Vampire Blood
This game lets you live the imperial life as a vampire king. It's the empire simulation MMORPG that will have you soaring above the fray in no time!
As the ruler of your very own vampire kingdom, you will take charge of all the daily affairs of your clan, confer noble titles, form alliances with other powerful clans, and even lead your troops in epic battles against werewolves. You can even develop your own economic might through trade and industry, recruiting blood servants and using them to build blood stations.
But it's not all work and no play for the king of the vampires! You will also be able to encounter all kinds of romance, as you seek to capture the hearts of both charming vampire beauties and adorable human girls alike. The game encourages you to make your own love story choices as you build a dynasty. After all, what good is high nobility if you don't have anyone to share it with?
Of course, to achieve true dominance, you must also recruit an army and use it to crush your opponents in battle. Whether it's leading your forces to victory or capturing enemy outposts, you'll need to be on your game if you want to succeed as a legendary vampire king.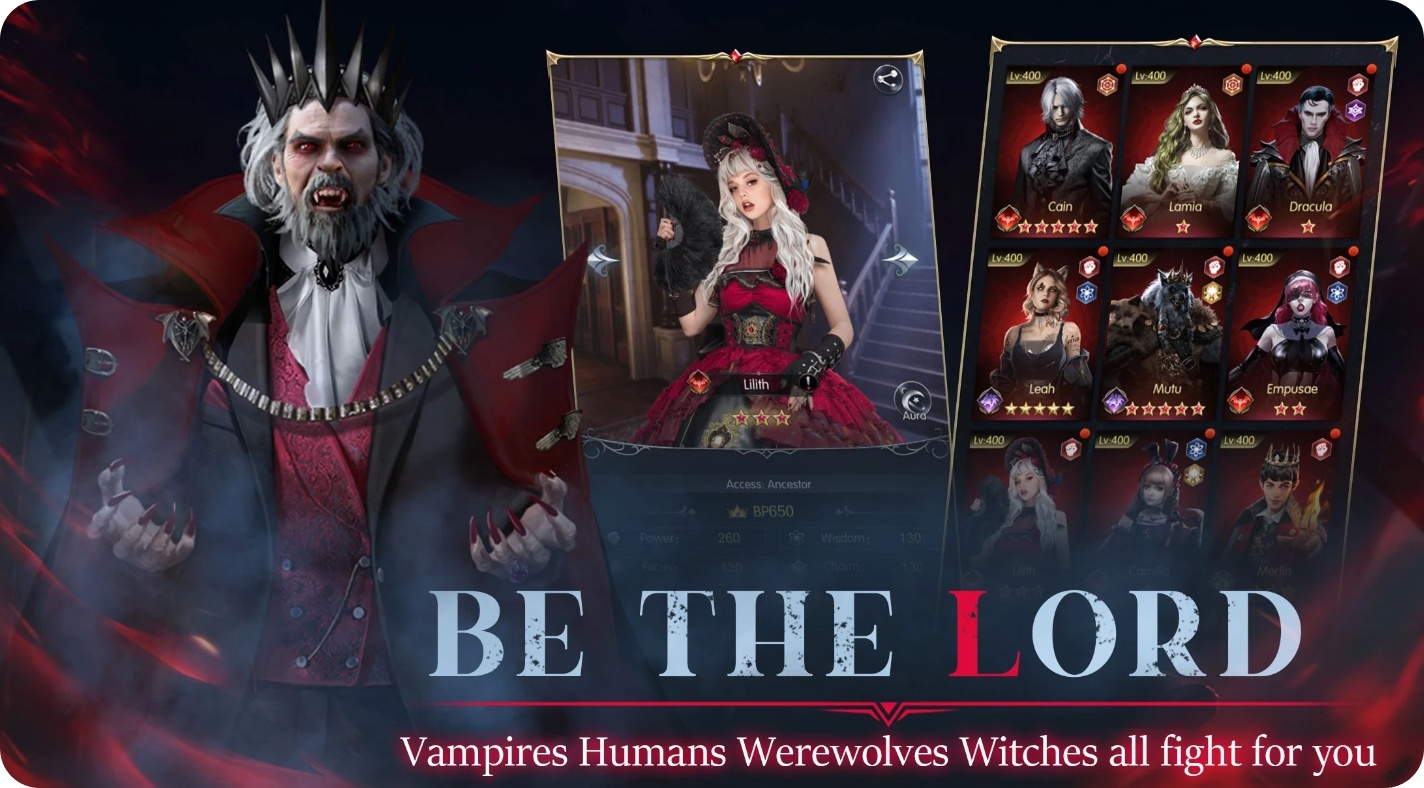 Downloads: 10K+

Ikemen Vampire
This game here is for those who have always wondered if instead of being killed, the monster can be loved. The premise itself is intriguing, with the concept of meeting some of the greatest men from history who happen to be vampires. But don't let that fool you, this game is not just about avoiding their deadly fangs. It's about forming relationships, uncovering secrets, and navigating the complex world of vampire politics.
One of the standout aspects of this one is the voice acting. The characters are voiced by popular Japanese voice actors, adding an extra layer of immersion and emotion to the story. Each one has its own unique personality, backstory, and motivations that make them more than just pretty faces (although let's be real, the artwork is stunning).
The romance aspect of the game is well-developed and satisfying. You have a pick of diverse routes to pursue, with each one offering a new perspective on the overarching story. The dialogue options are well-written and give you a sense of agency in how the story unfolds.
And let's not forget the exclusive cards you can collect – not only are they beautiful to look at, but they also have voiced lines that add even more depth to the characters. Of course, no game is perfect. The free chapter tickets you get each day can be limiting if you want to binge-play, but that's a common thing in many similar games.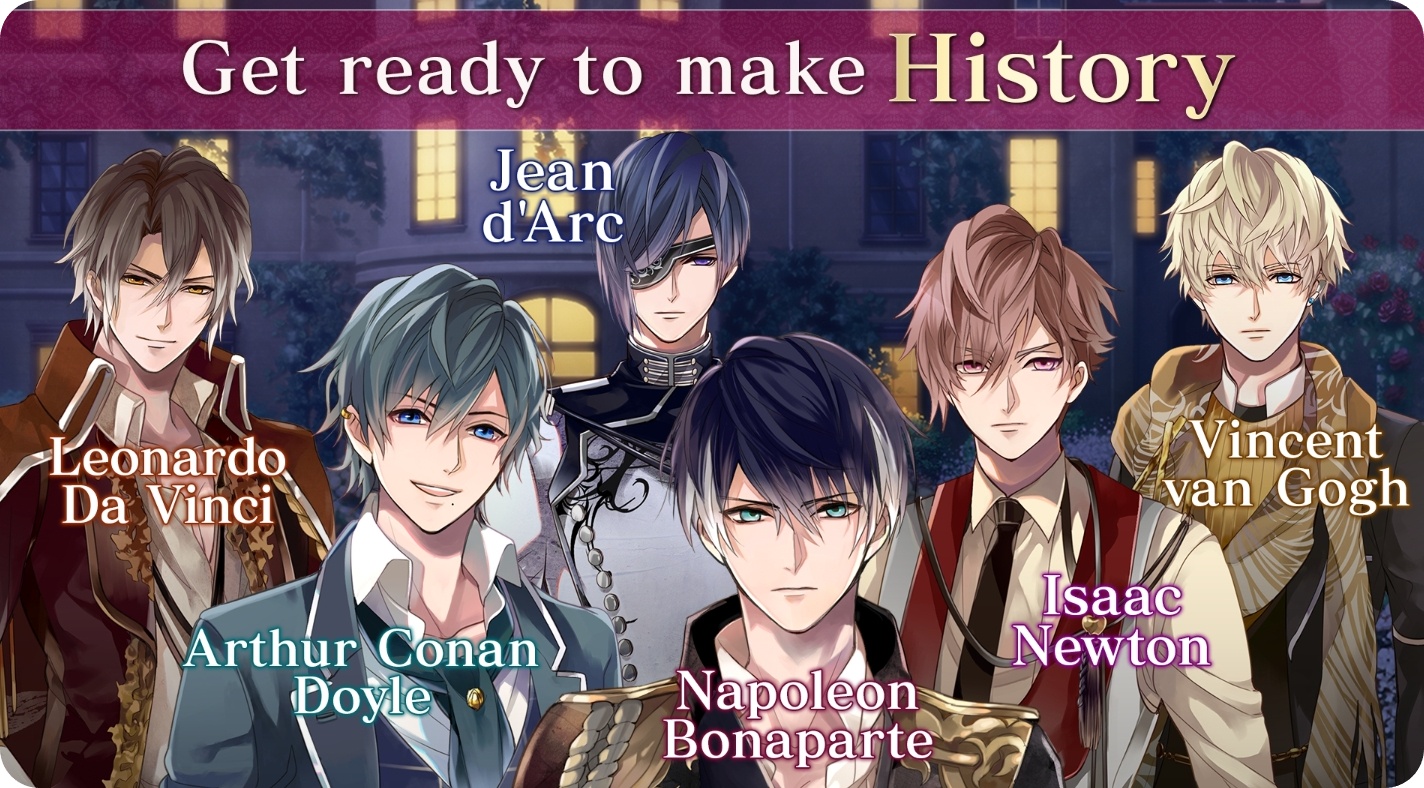 Downloads: 1M+
Customers rating:

(4.4 / 5)

Immortal Diaries
This app will take you on the journey of a lifetime where you'll get to exp the thrill of love, supernatural powers, and daring adventures. It comes with stunning graphics and amazing voice-acting skills.
You'll be wowed by the beautifully drawn heroes and detailed costumes that you can fully customize. You can pick diverse hairstyles, clothing, and makeup options to make your avatar.
Now, what makes the app is its storyline. The twisty coming-of-age plot of the game will keep you on your toes as you uncover the hidden secrets of your past and the supernatural world. The app covers a plethora of choices and events that will make you feel like the protagonist of your very own supernatural romance.
Will you decide to be the best vampire queen, or will you find true love with one of the four mysterious and charming love interests? You get to decide! As you move forward in the game, you'll have to solve tasks and upgrade your team to tackle more challenging missions.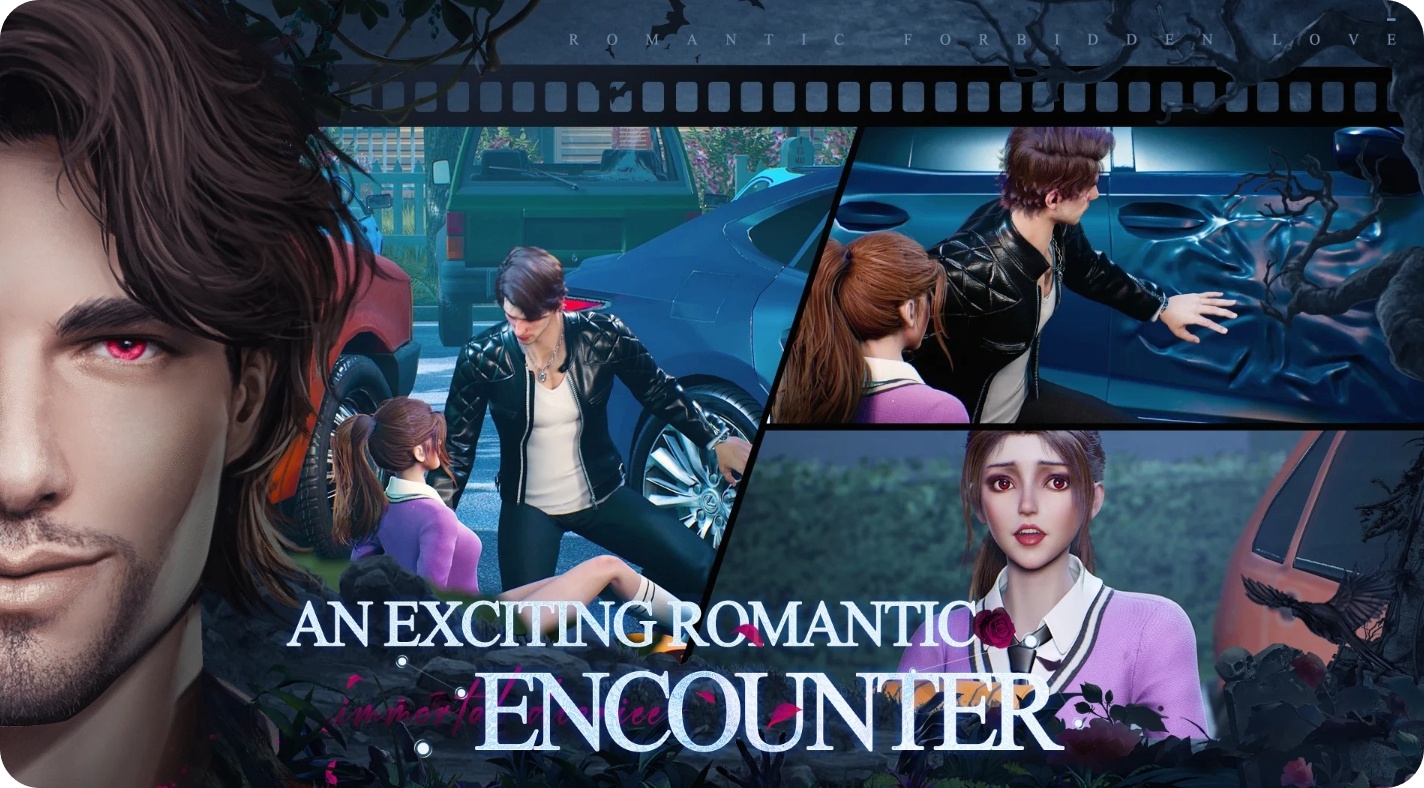 Downloads: 1M+
Customers rating:

(4.6 / 5)

Dark Romance: Vampire Origins
Get ready to sink your teeth into one of the most exciting hidden object games out there. This app is guaranteed to keep you on the edge of your seat with its compelling storyline and challenging puzzles.
You start off with a simple trip to the doctor's, but before you know it, you're knee-deep in a feud between your fam and a vengeful vampire. Oh, and did we mention you're a half-vampire too? Talk about a plot twist! As you navigate through the game, you'll unravel more secrets and mysteries that keep you hooked and wanting more.
But it's not just the storyline that's great – the graphics and sound design are top-notch too. From the eerie music to the detailed and immersive environments, you'll feel like you're part of the game. And let's not forget the collectibles! You'll get to discover hidden objects that add to your collection.
One of the things we love about this app is its replayability. Once you finish the game, you can go back and replay your fave levels to earn achievements. There are also logic puzzles and brain-teasers that keep you sharp and engaged.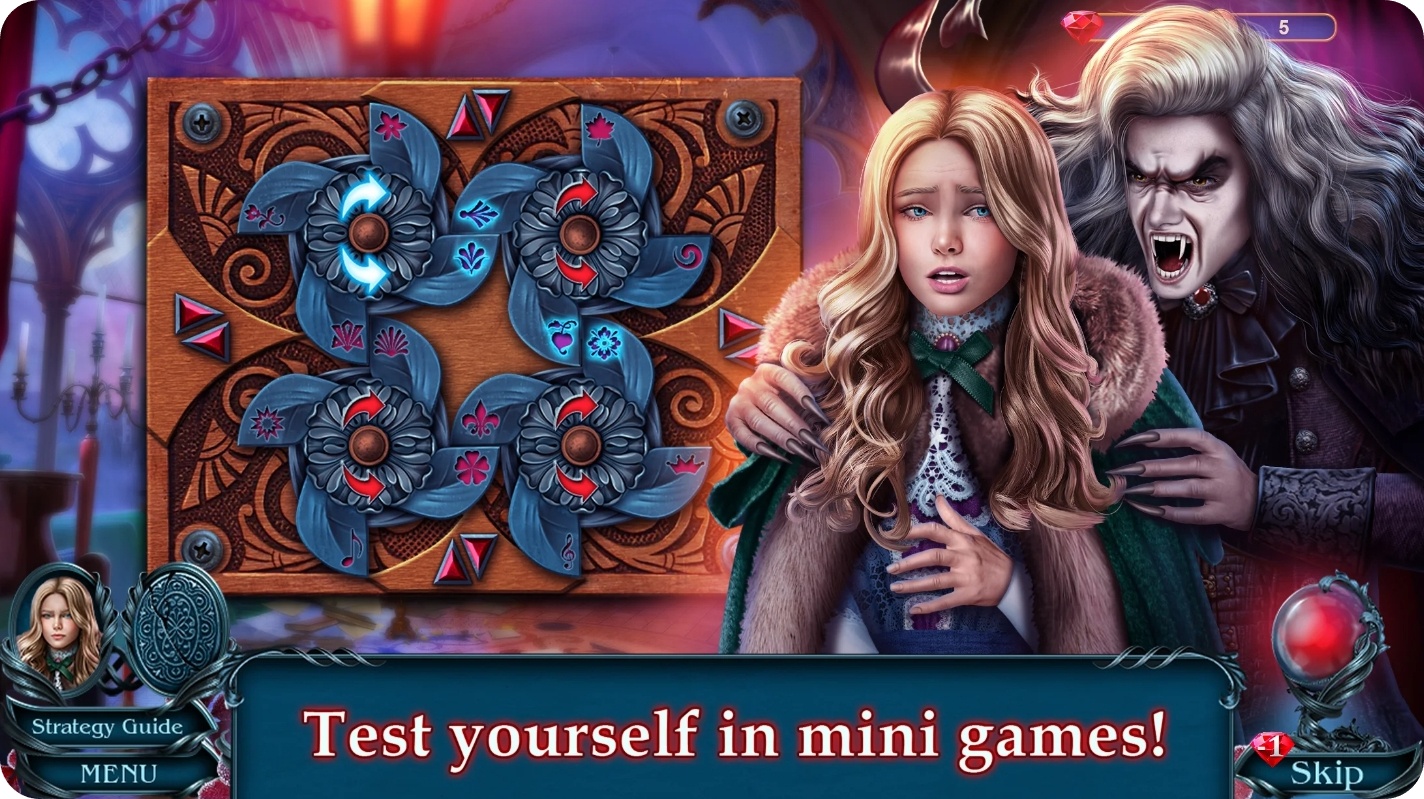 Downloads: 50K+
Customers rating:

(4.6 / 5)

You may also check: 9 Anime Love Games for Boys
Blood Moon Calling
Lastly, we have an app that will take you on a wild ride through a world of vampires and intrigue. It has an engaging storyline and unforgettable characters to keep you hooked for seasons on end.
One of the best things about this one is the attention to detail in the world-building. From the Gothic castles to the secret passages, the developers have truly made a vivid and immersive world that is sure to captivate your imagination. And let's not forget about the characters!
There's Cassius, the brooding doctor with a dark past who is, let's be honest, a bit of a jerk at first. But as you spend more time with him, you start to see the softer side of him, and it's hard not to fall for his rough exterior. Then there's Raoul, your childhood bud and trusted confidant, who is a beacon of light in this world of darkness.
And last but not least, there's Virgil, the playful puppet master who always seems to be up to something. Each character is unique and fully realized, making for an unforgettable experience. Your decisions throughout the game will have real consequences, and you're never quite sure where your choices will take you.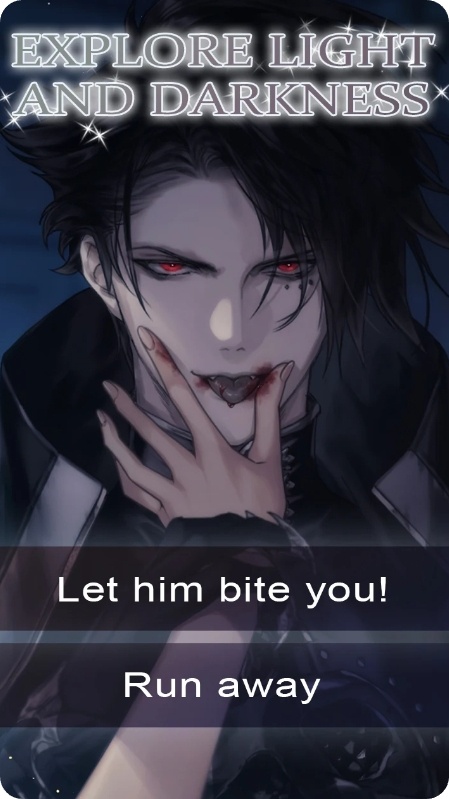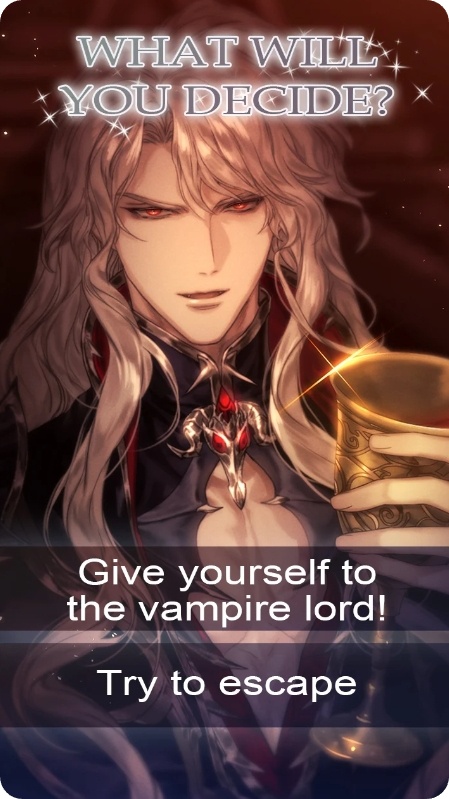 Downloads: 500K+
Customers rating:

(4.4 / 5)