We all know that playing more or less rare video formats on Android devices, especially with the recent updates is not the easiest idea around. Therefore, in the article down below we collected the most convenient and best HEVC players for your Android device.
By the way, it's no secret that HEVC videos tend to occupy lots of space in the phone's memory. Find out about the best video compression apps in this article.
VLC for Android
Even if you think you're not familiar with this player, you've probably seen its logo somewhere. VLC is one of the classic players that emerged a couple of decades ago and still made it to the current moment.
This player might be not the best when it comes to the convenience and manipulation interface's design and the overall convenience, but this is almost the only player that is truly capable of playing ALL video formats on any device.
Therefore, even if you have a video in an HEVC format, VLC will detect it and you will be able to watch the video.
When you install the player it firstly scans all media files that you have on your device. By the way, here is where the issues might start. On newer Android devices, VLC has a tendency to "forget" about all the previous scanning and therefore, do it all over and over again each time you run it.
One of the great advantages of this app is the complete absence of ads, which is very rare in this niche.
It's quite annoying since it takes time. Though, it has to do more with the music, than with the video files. It also depends on where the files are stored on your Android – on your SD card or in the phone's memory.
All in all, with a VLC player all you have to do, is to download or upload the HEVC files to the phone's memory and then watch it using the player.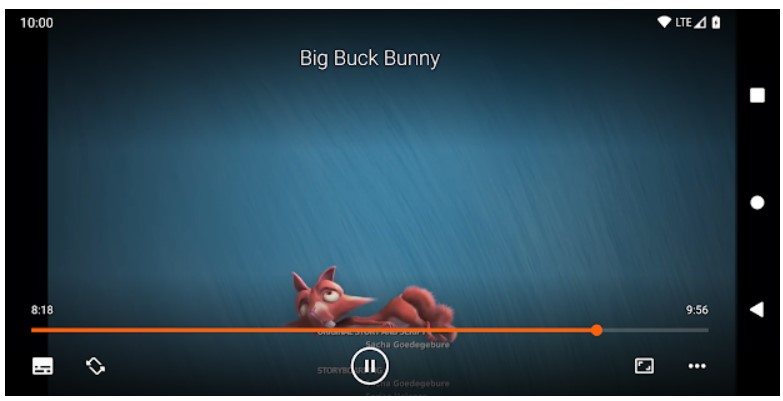 Downloads: 100000000 +
Customers rating:

(4.2 / 5)

You may also like: 11 Best Photo & Video Recovery Apps for Android
KMPlayer
We could say about KMPlayer almost the same as we did about VLC player – it's been on a market for a long time and proven itself as a reliable player capable to handle all the possible video formats.
The interface design here developed much better than the one in the previous app. And here you surely will face no issues with playing music.
And, KMPlayer is able to play HEVC or MPEG videos, but, sometimes, there might be no sound. It has something to do with the fact that this player isn't capable of handling all music formats.
The design pattern is a matter of taste, but according to ours, this one looks a little obsolete. Moreover, unlike the first option, KMPlayer is full of ads.
P.S. KMPlayer has special options that allow you to watch videos and earn digital coins for that – the more detailed information you may find on their official website.
Downloads: 10000000 +
Customers rating:

(4.3 / 5)

CnX Player – Powerful 4K UHD Player – Cast to TV
To be honest, at first, we were skeptical about this one, but to our surprise, it turned out to be working quite well, despite its unsightly cover.
CnX Player s capable of processing the most popular video formats, and HEVC is no exception. Moreover, this player isn't "afraid" of the high resolution of a video or the high quality of the video's audio.
In addition to that, CnX gives you the possibility to cast the video on the TV. The interface design though is left for the better, and lots of users notify that.
The app has ads, but it's not that annoying and can be removed by acquiring a Pro version of CnX Player.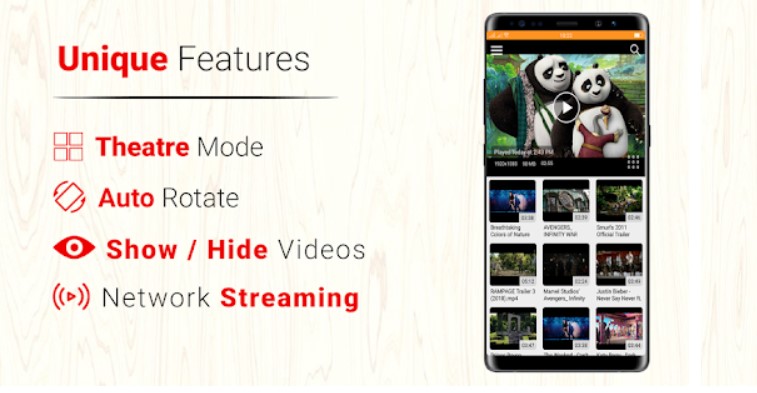 Downloads: 500000 +
Customers rating:

(3.5 / 5)

XPlayer – Video Player All Format
XPlayer pops up the first when you are searching for an HEVC player on Google Play and it is totally justified. It is a new app on the market but it's already gained the approval of all its users.
XPlayer is capable of playing all the most popular formats, including HEVC. One of the hallmarks of this app is that it includes a special feature of the hardware acceleration that will make even an older Android device run the HEVC video.
It supports video subtitles and can synchronize them with the video, no matter which format you are playing.
It's also essential to note that among all players on our list probably XPlayer has the best interface design. It's not a masterpiece, but at least it looks logical and simple to handle.
It has ads, unfortunately, but you can remove those by acquiring a paid version.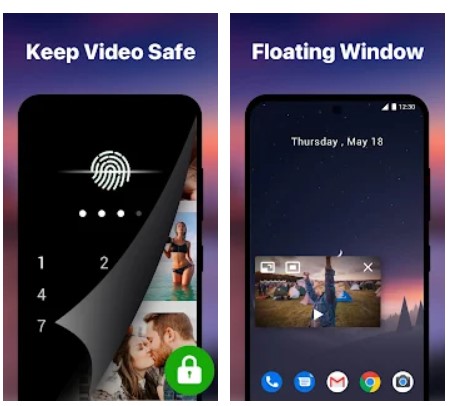 Downloads: 50000000 +
Customers rating:

(4.8 / 5)

You may also like: 11 Best loop video apps for Android
OPlayer – Video Player
For some reason, OPlayer reminds us of a VLC Player but of its… poorer version. It's not the best player for everything, but for HEVC videos – you can definitely use that. OPlayer also supports high-resolution videos.
When it comes to the audio background and music – OPlayer isn't limitless here. Sometimes, when you watch your HEVC videos, an absence of sound might become an unpleasant surprise for you since some audio formats are inaccessible to it.
And, of course, there are some basic features, such as night mode, autorotation, playing in the background, and others. The ads are also there, but the amount is fair, taking into consideration that this is a free app. There is also a paid version without it.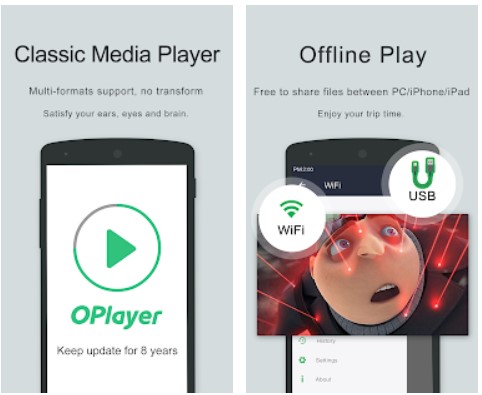 Downloads: 500000 +
Customers rating:

(4.4 / 5)

MX Player
Another decent video player for your HEVC videos. The reason why we put this app here is that feedback about it is not that good.
One of the advantages of MX Player, except the fact that it can run all HEVC videos, is the fact that it's extremely lightweight. Lots of users face the problem of video players occupying too much of a phone's memory space
Thanks to multi-core decoding, it can ramp up the quality of function up to 70 percent. Another useful feature is the hardware acceleration thus you are enabled to watch any format of videos.
Support for subtitles is there as well. The following types: SAMI, SubRip, MicroDVD, SubViewer2.0, and Teletext are included. Another interesting feature of MX Player is that it has kids lock so your children won't ruin the video while it's playing.
The major factor causing the dissatisfaction of the users is the abundance of ads here. We get it that the developers have to earn money somehow in a free app, but this is way too much. What is more, the interface design is rather poor and some icons are hard to be identified.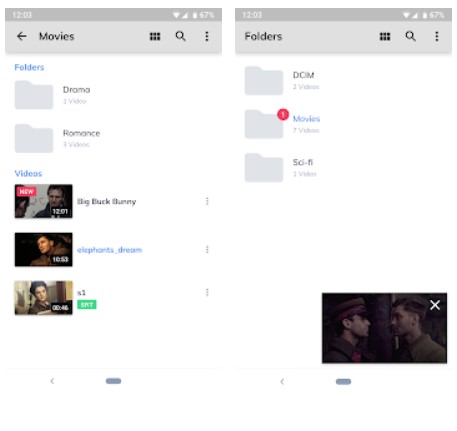 Downloads: 1000000000 +
Customers rating:

(4.5 / 5)

You may also like: 11 Best Reverse Video Apps for Android & iOS
PLAYit-All in One Video Player
This app is rather a dark horse on our list, but this might be an interesting option if you don't want to go for classic ones.
This is a mix of a downloader and a player. As a result, it won't display all the videos you have on your phone, but you will have to search for the HEVC files manually and open them using PLAYit player.
The design is quite standard for any Android player app. One advantage of PLAYit in front of other apps is that it's initially an app, not software, so it's totally optimized for a mobile device.
Except for playing HEVC videos, there are tons of other additional features that you might explore as you are using the app. Here are some of them:
Video converter
Ability to hide files in private folders
Smart gesture control
Advanced decoder
And others
In our opinion, the main drawback of this player is its lack of authenticity. It looks exactly like its thousand competitors and it almost doesn't have anything special to stand out from the crowd.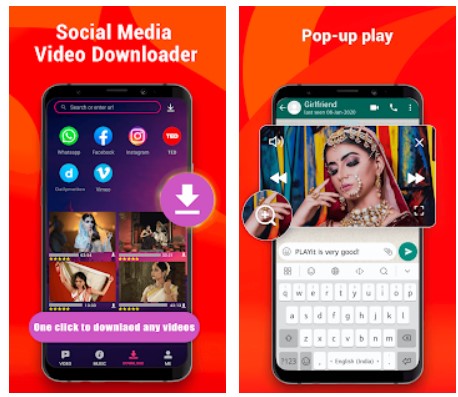 Downloads: 100000000 +
Customers rating:

(4.6 / 5)