Many of us are tired of spending time on the Android device for racing simulators, arcades, fighting games, and other low-intellectual activities, and come to the conclusion that the most productive occupation in terms of time spent on the benefit/rest ratio will be the use of logical applications that do not only allow you to have a good time but also to increase your intellectual level of development. However, there is also a different category of games, which is already classic for many generations – crossword puzzles.
In the market of Android applications, there are many programs that will afford you to move away from the usual thin newspaper with crossword puzzles, which we constantly forget when we go on long trips.
You may also like: Best sudoku apps for Android
One of the advantages of Android crossword applications, unlike paper versions, is the ability to generate crosswords on topics, complexity level, and other parameters that the user can configure themselves. Also, in some games, you can see crossword puzzles that should help if you are stuck in a difficult place.
So, consider the 17 Best crossword apps for Android:
CodyCross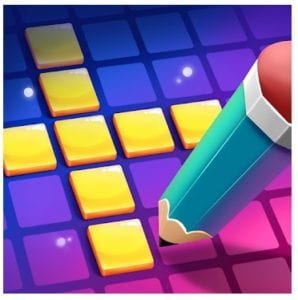 New puzzle game CodyCross: Crossword will tell us the story of one tourist from another planet, who accidentally crashed on Earth. The mute alien is scared because there are so many new and interesting things around him, and he asks users to help him to deal with the new world he doesn't know.
Begin the game with training. However, the rules are quite simple: you just need to answer the questions asked and place the answers in the right cells.
If all words are solved correctly, you can open the given "key" – this is a certain word, which is obtained from specially marked letters in the given answers. If the "key" is solved correctly, you can move to the next level to more complex tasks. The new puzzle looks very attractive and it's a pleasure to play it. And there are several reasons for that:
Very nice graphic design. Kind and vivid graphics will create a sunny mood when playing CodyCross: Crossword Puzzles.
More than 1000 levels, each of which is unique in its kind and colorfully decorated by artists.
Each new world in the game will open the veil of new genres and themes in the past and present of our planet. This is not just a crossword puzzle – this is a thematic crossword puzzle. It will allow you to learn a lot of new things and update existing knowledge.
Simple and interesting gameplay, which will surprise you with its novelty and dissimilarity to other games.
Developers have a system of hints that will avoid delay at difficult levels.
Ability to synchronize applications with social networks, which will allow you to play together with friends, as well as share achievements in the game.
You can play both online and offline.
The logical game CodyCross: Crossword for Android is completely free and allows you to not only brighten up your leisure time but also to test the strength of your intelligence.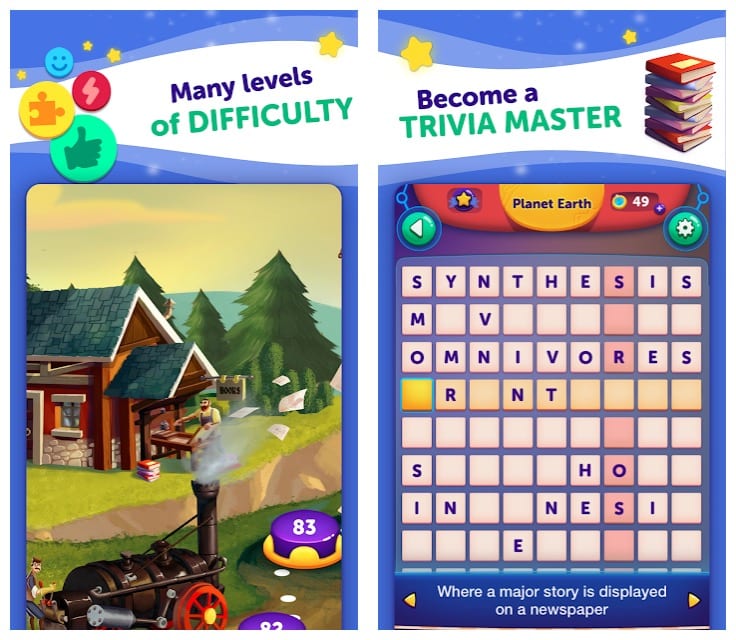 Words of Wonders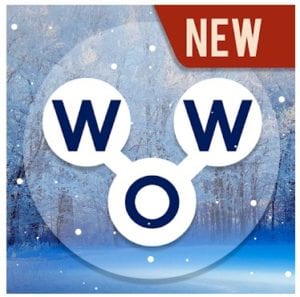 Words of Wonders is an interesting logic quiz for Android from Fugo Games developers, where you will add words from the provided set of letters.
The game has an interesting design, high-quality graphics with a background in the form of beautiful photo wallpapers, a lot of interesting tasks, and decent sound.
The gameplay Words of Wonders. The upper part of the game board is more like a crossword puzzle, and at the bottom, there is a small circle with a set of letters. The latter can repeat or be different, but one thing here is invariable – all available elements of the alphabet will be used in the current task. In this case, each letter can be used only once in each word. For a series of solved crossword puzzles, you get crystals that can be used to buy tips.
Among the features of the game can be noted support for a large number of words, which are directly related to the task. Clicking on the cross in the bottom left corner of the screen, we will see a pop-up window that shows all the associated words.
Features of Words of Wonders:
Three modes;
Interesting tasks;
High-quality graphics;
Original design;
There are hints.
In general, Words of Wonders for Android causes positive emotions. The only nuance is that throughout the process you will be pleased with an advertising banner, which is not possible to get rid of.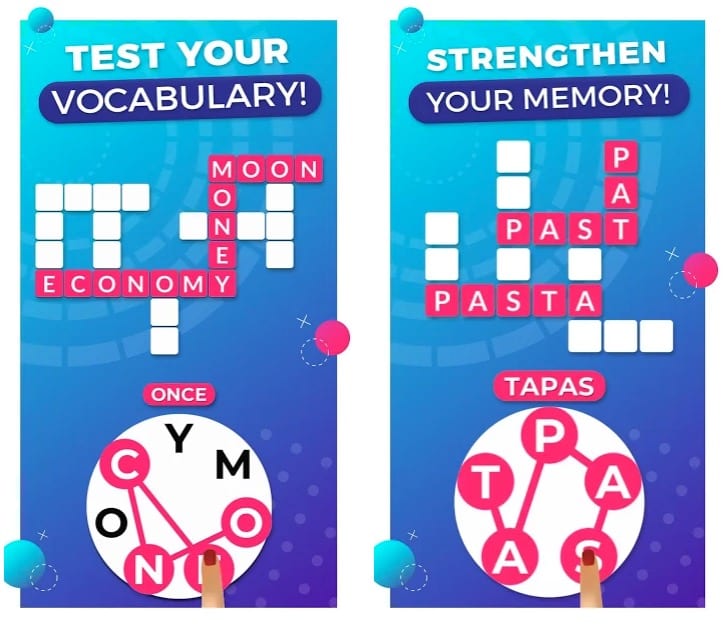 Downloads: +50 000 000
Costumers rating: (4.6 / 5)
Words and Riddles: Crosswords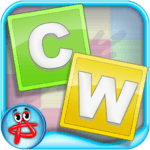 Immerse yourself in the wonderful world of crosswords! The application contains the most popular and colorful collections of puzzles. Believe us, you will not be bored with the application "Words and Riddles: Crosswords". Classic crosswords, children's crosswords, Scandinavian – for every taste, choose the kind of puzzle that you like.
The application "Words and Riddles: Crosswords" can be used not only for pleasant pastime but also for studying 10 foreign languages: Russian, Ukrainian, Dutch, Japanese, Turkish, English, German, Spanish, French, Italian. The level in learning languages with the free game "Words and Riddles: Crosswords" you choose yourself. Develop memory and attention, learning new words.
Features:
a set of crosswords for every taste;
the game is suitable even for children;
multiplayer mode;
quick memorization of new vocabulary;
great graphics and nice music;
free educational game.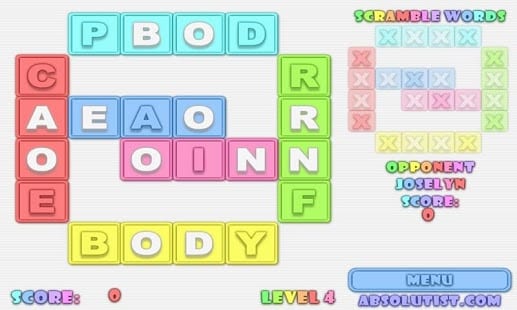 Downloads: +50 000
Costumers rating: (3.9 / 5)
Crossword Puzzle Free – Redstone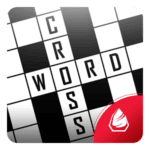 Crossword Puzzle Free – a verbal puzzle in which you have to enter the answers to the puzzles in special black and white rectangular cells.
The main task is to completely fill the game grid with letters that form words that are the answers to the questions. Improve the intellectual performance of your brain by solving tasks in this game. The application will help you fill up the vocabulary of English words and speed up the process of learning this language. It was never so easy to pull up your language skills.
Crossword will be able to captivate each member of the family with its ease of learning and simple gameplay. After downloading, you will be available 100 free levels for the game, the ability to play on the tablet, and a huge dictionary of foreign words.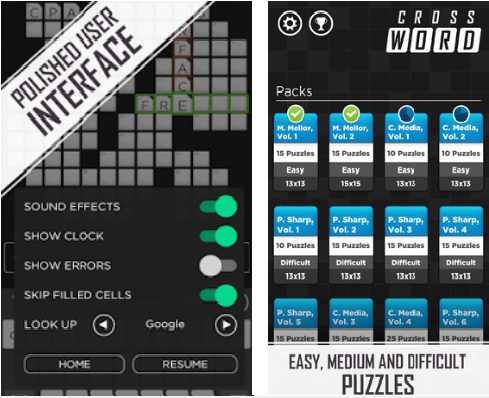 Downloads: +1 000 000
Costumers rating: (4.6 / 5)
 Crossword Puzzle Free by ITSG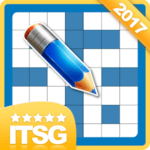 Are you ready to get acquainted with the long-awaited puzzle, which was waiting for many gamers? It is so popular that it has a huge audience of fans from the players.
This bestseller has already installed more than two million users and estimated for the highest quality of more than 61,000 gamers. Such indicators are impressive and fascinate from the first reading. We guarantee that in this game of the genre of verbal games you will get pleasant emotions, you will find joyful mood and inspiration.
In the game, there is the ability to choose five different font styles. Thanks to this innovation, you will find the optimal display for yourself, so that your eyes do not get tired and do not have to be distracted from the exciting gameplay. Also great is the presence of puzzles. There are already 400 different puzzles, which are constantly added. Download this game on your phone or tablet from the Google Play Market and quickly dive into an exciting adventure in the virtual world of letters!
Tips and secrets of passing Crossword Puzzle Free on Android:
If you want to practice or learn not only English but also other languages, then you will also be available 100 crossword puzzles in Spanish and 40 in Portuguese. We think that this is a great opportunity to expand our horizons and knowledge.
Do not get yourself a strong brainstorm, if something does not work out. In that case, try to move the letters at random to change the situation on the map.
In the end, it should be noted that the game will never get bored and will hardly ever be completed because developers constantly support it with updates and the addition of new puzzles. Such an application is required to have on every smartphone. It will definitely help out in transport or just when it will not be what to do. Just download Crossword Puzzle Free for Android and spend time with maximum benefit for your linguistic knowledge.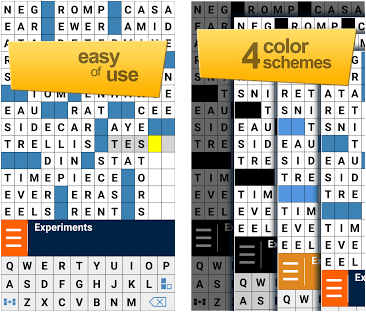 Downloads: +1 000 000
Costumers rating: (4.3 / 5)
AlphaBetty Saga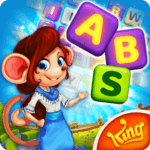 AlphaBetty Saga – a verbal puzzle from the creators of Candy Crush Saga and Farm Heroes Saga, and therefore combines in one place social elements, the genre of "Three in a Row", and competitions of high complexity.
Game events unfold on a global map, divided into cells with tasks of varying complexity – somewhere it is enough to collect a few words from chaotically scattered letters, somewhere set a numerical record. Particularly challenging tasks, performed by players, will bring maximum awards!
Levels and map. The AlphaBetty Saga puzzle for Android during the execution of tasks is represented by an alphabetic box with cells that are combined vertically, horizontally, and diagonally. At the levels, there is a strict restriction on the number of moves – if the task is not completed, and the moves have already come to an end, then the players have to replay the whole level! The map with levels is bright and colorful – tiny houses, a winding path, and a balloon hovering over the next task!
Learning and the world. Trying to pull up the English language, dreaming in an easy way to compose words from letters? Try downloading AlphaBetty Saga for Android, go through simple training in several steps, and start collecting words from various letters! Found a new word? Look in the dictionary and expand the language possibilities! Learn the fantastic world of the game and enjoy the knowledge gained in the form of an entertaining journey.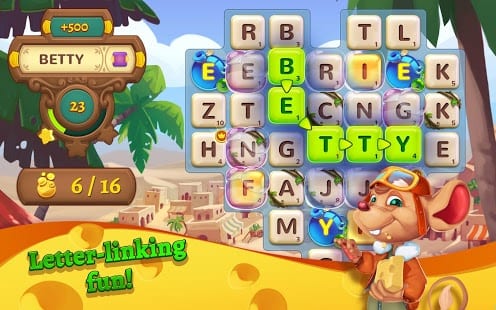 Downloads: +10 000 000
Costumers rating: (4.2 / 5)
5-Minute Crossword Puzzles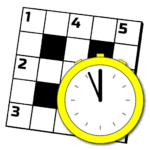 Crosswords are a great exercise for the mind. However, unfortunately, not always we have time to solve a couple of crossword puzzles. Although it was with their help that British intelligence recruited decoders in their military intelligence.
So, if you have at least five minutes of free time, then we offer you mobile crosswords. This is the time it takes to do what you love. 5-minute crosswords on Android is designed for those who are heavily loaded and experiencing a shortage of free time. There are many small crosswords that you can solve at any convenient time.
Advantages of a small crossword puzzle for 5 minutes:
The entire crossword is placed on the screen.
The letters are large and well readable.
A solution takes from 5 to 10 minutes on average.
You can skip the crossword and go to the next one.
Check the word as you type it on the screen.
To solve words is really fascinating. If only there was time.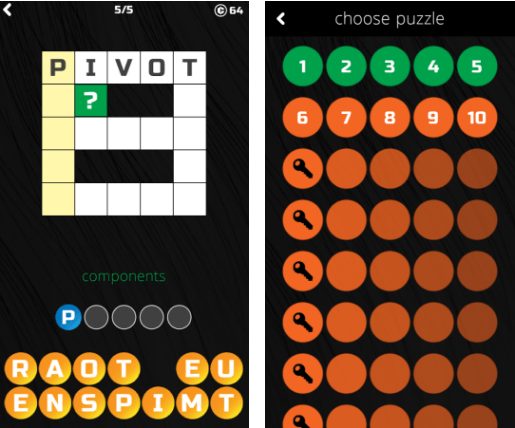 Downloads: +1 000 000
Costumers rating: (4.3 / 5)
Crosswords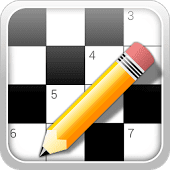 In the application with a simple and understandable name "Crosswords" for users, puzzles of three types of complexity are available. And if you know some foreign language, you can choose crossword puzzles on it. This app contains "crocheted" in nine foreign languages.
Solving crosswords, you get coins, they can be used to get tips or go to the next level. These coins can be purchased at the application store, get for recommendations to friends or daily using this program.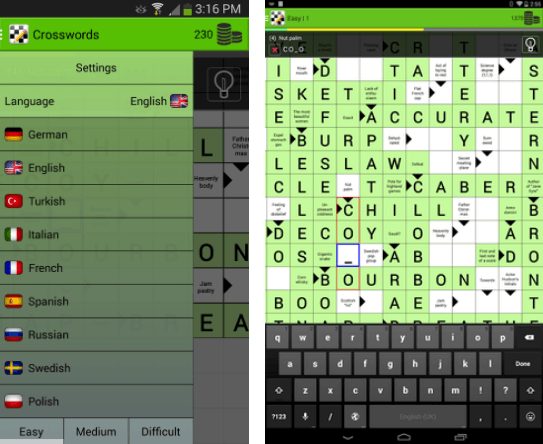 Downloads: +100 000
Costumers rating: (4 / 5)
CrossMe Color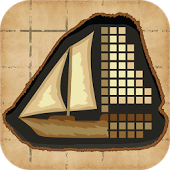 This collection of one hundred and fifty color crossword puzzles on a variety of topics, which will allow each player to pick up an interesting for themselves. The essence of the tasks has not changed. On the playing field, which is a grid of small squares, outwardly reminiscent of a sheet of millimeter paper, the player needs to draw the imagined figure vertically and horizontally, guided by figures building at the edges.
There are monochrome and multicolored crossword puzzles in the collection. The former belongs to the category of simple, the latter is more complicated, but at the same time, it is more interesting. Another criterion of complexity is the size, which can be chosen depending on the level of preparedness, free time, or mood. The size of the smallest will be "five by five", the largest – "sixty to sixty."
Despite a fairly substantial database of tasks, every day new games appear in the game, which means that every day at your disposal there will be several new, unsolved nonograms. There is a learning mode in the game that introduces the beginner to the principles and subtleties of solving Japanese crossword puzzles, and the ability to view the picture before the task begins.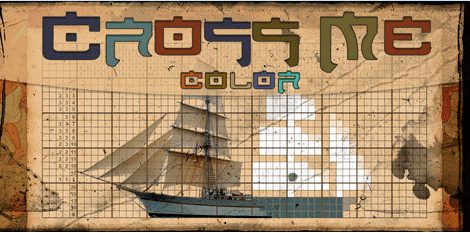 Another criterion of complexity is the size, which can be chosen depending on the level of preparedness, free time, or mood. The size of the smallest will be "five by five", the largest – "sixty to sixty."
Despite a fairly substantial database of tasks, every day new games appear in the game, which means that every day at your disposal there will be several new, unsolved nonograms. There is a learning mode in the game that introduces the beginner to the principles and subtleties of solving Japanese crossword puzzles, and the ability to view the picture before the task begins.
Fans of all sorts of logical games and fans of classic Japanese puzzles can download Japanese Crosswords for smartphones and tablets on Android for free. The variety of tasks concerning not only pictures but also the level of their complexity attracts the attention of both professionals and beginners.
You can try your hand at this game. Simple management, the ability to remove errors, and many other features provided by the developer, will make your time in this game enjoyable and interesting.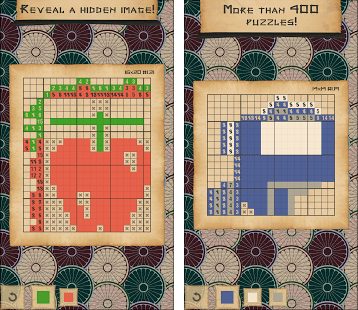 Downloads: +1 000 000
Costumers rating: (4.2 / 5)
No2g: Nonogram Griddlers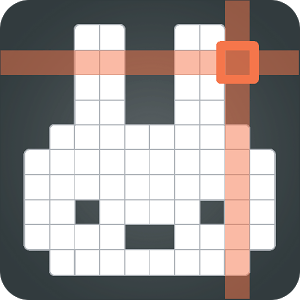 No2g – Nonogram Griddlers – we present you Japanese crosswords, executed in a pleasant graphic design, and with intuitive control. If you are a fan of these puzzles, then many levels will attract your attention for a long time, and this puzzle will become a permanent inhabitant on your mobile device.
Features:
Five hundred puzzles of varying complexity.
Joystick or wheel control.
Integration of Google Play Games.

Downloads: +500  000
Costumers rating: (4.3 / 5)
Nonograms Katana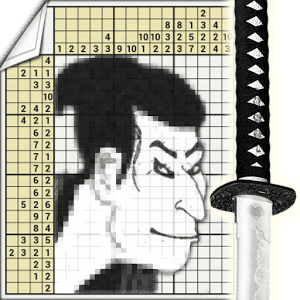 Japanese crosswords of Katana – this logical game can become a complex test for your logical and intellectual abilities, offering users to move into the world of Japanese crossword puzzles. By tradition, all tasks of this kind of crossword puzzles are depicted in the form of numbers, and only by correctly placing them, you will be able to open an image encrypted with their help.
The trick is that when solving such crosswords it is necessary to consider each column and line individually, moving slowly to obtain the desired image. You have to establish a sequence of unpainted and colored cells, which as a result, and determine the original pattern.
Downloads: +5 000 000
Costumers rating: (4.7 / 5)
Crossword by Benjamin Lochmann New Media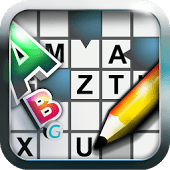 In order, the most boring minutes of waiting to turn into an exciting pastime, install on your Android-device a collection of fascinating puzzles for the mind – Crossword.
In this collection, everyone can find a suitable crossword for themselves: if you prefer not to rack your brains, you can choose the easy or medium difficulty level. And when you want to properly fight over the questions asked, set a difficult level and try to solve the proposed crossword puzzles.
The system will necessarily tell if any of the guessed words is wrong. If your searches for the right answer have come to a total standstill, use the hint to move on.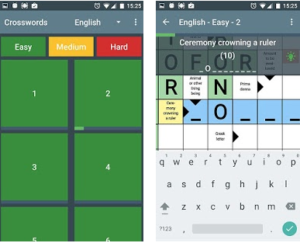 Downloads: +1 000 000
Costumers rating: (4.2 / 5)
Crossword by Pink Pointer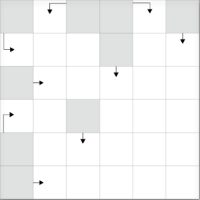 Crossword – all lovers of sitting for hours with newspapers with crossword puzzles can begin to rejoice. The game Crossword is created specifically for them. It includes more than two thousand different crosswords in as many as six languages.
Some crosswords are available absolutely free of charge, while others can be bought for money directly in the application, which is very convenient.
Features of the game Crossword:
The game has as many as 7 achievements, which are displayed on Google Play.
Unique game keyboard, which contains only the necessary buttons. It will please users with its minimalistic and original design.
Smooth and convenient movement through the fields with riddles. Say – there is no constantly twitching screen, which abruptly moves.
Enlarging images in crosswords will allow them to better examine them and understand what is drawn on them in order to quickly solve the crossword.
It is possible to open one letter. In addition, you can open the whole word of the puzzle or even a whole crossword puzzle.
An interesting opportunity to check your answer for errors.
In the premium version, it is possible to jump through the letters.
The premium account will automatically check for errors in your answer to puzzles.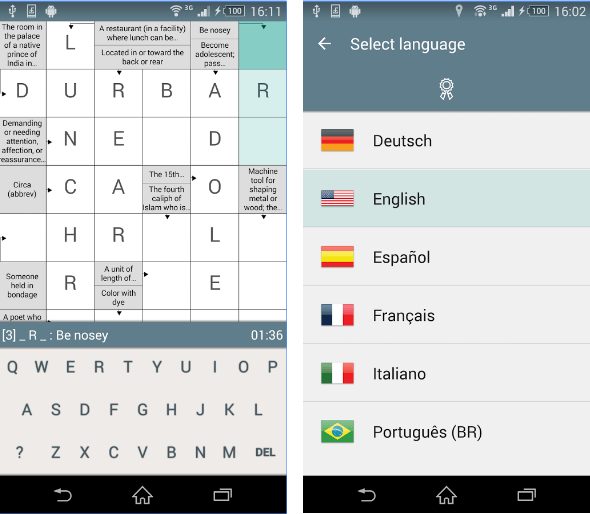 Downloads: +1 000 000
Costumers rating: (4.2 / 5)
Word Fit Puzzle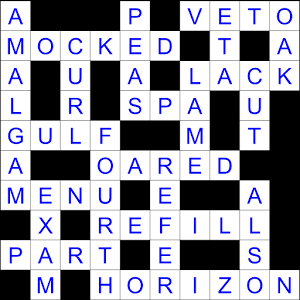 Word Fit Puzzle – a puzzle with words that resembles a crossword. But here are not typical for this entertainment issues, only a list of words to fill the cells.
The gameplay is simple, you can quickly learn it. You need to transfer words from the list into the letters box. The game is completely in English but you can choose one of 23 other languages. For you, there are boundless many levels, several gradations of complexity. Start with a simple one and increase the complexity in the process of passing.
You can play on your smartphone and tablet. In the settings menu, you can change: the grid dimensions, that is, the number of columns and rows, the smallest word length, the first letters, the language, and the position of the screen (horizontal or vertical). All games have their own level of difficulty from 0 to 9, which is configured in the options menu. Depending on the complexity, the number of final points increases or decreases.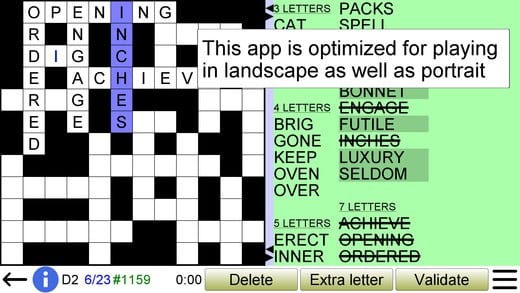 Downloads: +5 000 000
Costumers rating: (4.1 / 5)
Crossword Puzzle Free – Xpress Mobyte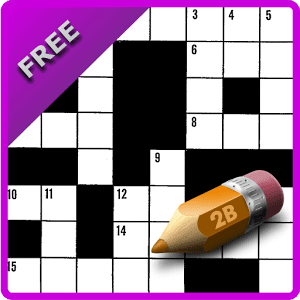 Crossword Puzzle Free is a crossword puzzle for the whole family that challenges your vocabulary and aims to increase it. Such games can improve general knowledge.
The game is free. Each day, three new puzzles are added: three daily and one bonus. More than 150 crossword puzzles are available in English in offline mode. At your disposal are hints that can open one letter or the whole word.
It's very easy to start playing. Small size and the ability to install on a memory card make the game mandatory for download. People of all ages can find here for themselves something interesting.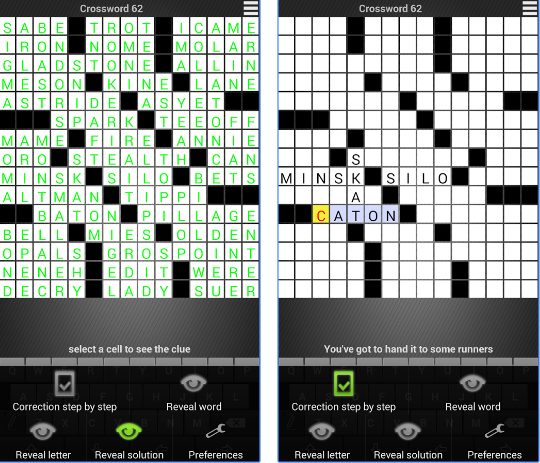 Downloads: +1 000 000
Costumers rating: (4.4 / 5)
Penny Dell Crosswords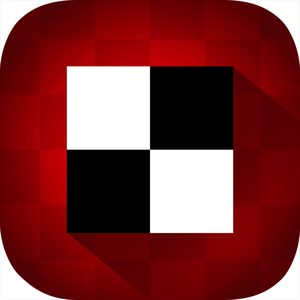 This application will not get bored. 3 difficulty levels suitable for beginners, and for more advanced and well-read. The daily collection of Sampler Collection, which contains 12 crossword puzzles, will diversify the game. And all this is absolutely free!
New crossword puzzles every day.
Tips for facilitating the passage of levels.
Convenient navigation system.
The choice between pen and pencil, when you are not sure of the answer.
The possibility of displaying an error when clicking the appropriate button.
Multifunctional settings.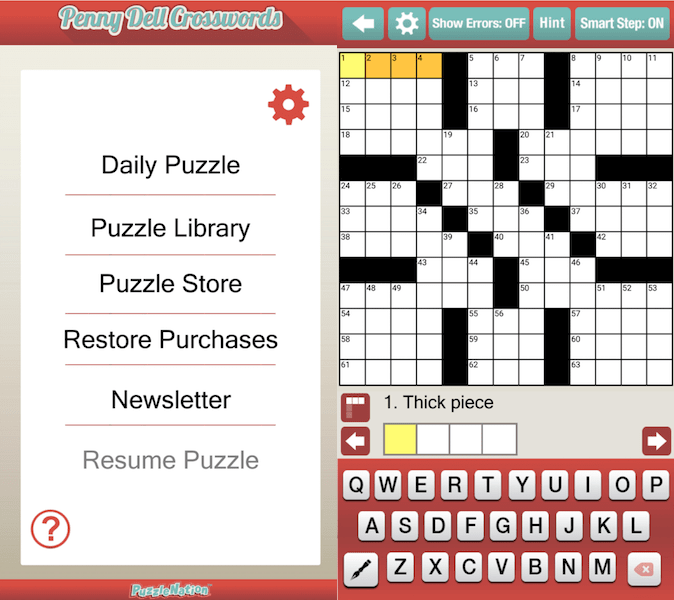 Downloads: +100 000
Costumers rating: (4.5 / 5)
Crossword Quiz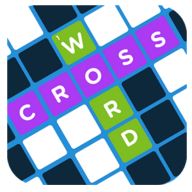 You have not seen this before! This is an exciting puzzle, based on 3 types of hints: a description of words, combinations of emoticons, and a picture. Thus, you train your verbal, verbal, and critical thinking.
Can not cope with the task? Use the earned coins to take advantage of hints. Do not rush to tart coins, they will be useful for opening a more complex clue. You can open any one letter in the word, delete unnecessary letters, or open the entire word. Forward to the victory!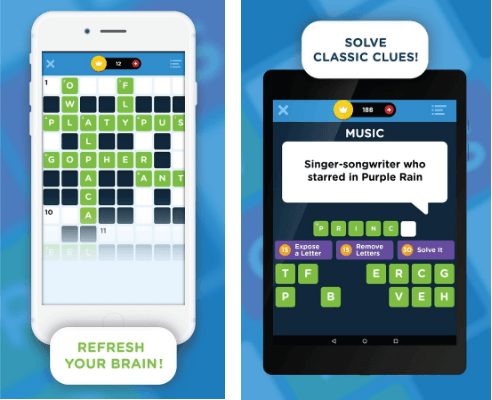 Downloads: +1 000 000
Costumers rating: (4.3 / 5)
If you are looking for an excellent exercise for the mind, then download one of the applications from our review. These programs are suitable for those who want to relax from work and switch to something else. Usually, five minutes is enough to recharge your energy and train your brain. After solving one such crossword, you can return to the main work again. With new strength and "clean" thoughts. In addition to its user-friendly interface and rich functionality, almost all these applications boast a very nice design.
Well, if you are bored by the whole world and you want to change the activity radically, pay attention to the 16 Best ghost detector apps for Android. Believe us, you definitely will not be bored!