Scrapbooking is the ability to create spiritual gifts. Even such an attachment to a gift, like a postcard, becomes invaluable if it is made with warmth and care, from the bottom of the heart. Such a gift will never be thrown out and will be kept for many years. Each work is unique and carries its own energy.
Such a gift will cause a wave of pleasant emotions to remain forever in your memory. If you have a desire to make a memorable gift but don't want to go to the store for the necessary material for scrapbooking – there is a way out. Use one of 17 Nice scrapbook apps for Android.
You may also like: Best horoscope apps for Android
ScrapBook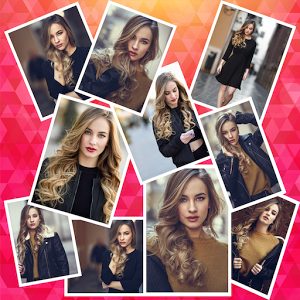 Turn ordinary digital photos and text into a real work of art by creating photo collages and scrapbooks. The utility unites dozens of pre-prepared collage templates, a lot of photo frames, backgrounds, a few special effects, etc.
ScrapBook involves everything you need to transform photos and text into terrific collages and make a magnificent scrapbook for printing, sharing with friends, and placing your work on the wall.
The software will allow you to collect your precious photos in an art collection, fully conveying your thoughts. Employing the additional peculiarities, this program will assist you to accomplish dazzling results.
Print your images in various creative forms.
Many different built-in cliparts for giving effect to any project.
Using dozens of stunning effects. Using collage templates.
Making your own text on collages.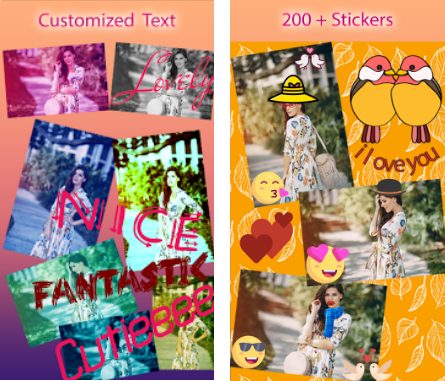 Downloads: +500000
Costumers rating: (4 / 5)
Scrapbook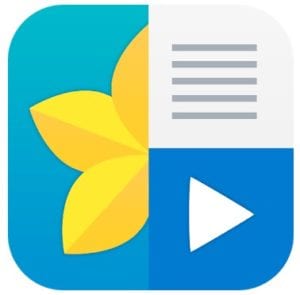 Scrapbook for Android is a cool application to organize your photos. It is free and easy to use. You don't even need an Internet connection during the creative process. So, make a perfect photo album for recording your wonderful moments right now!
Main Features:
Decorate your photos with Scrapbook photo maker;
Add text, change its color and style;
Rotate, scale, zoom in, zoom out or drag the photo;
Apply filters and effects to your photo;
Add stickers and quotes;
Save images to SD card or share them via popular social networks.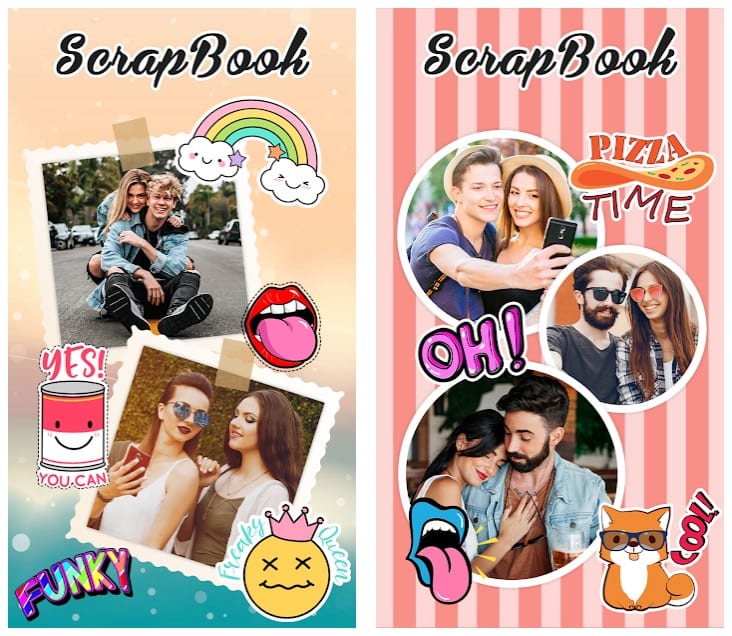 Downloads: +10000
Costumers rating: (4.1 / 5)
Scrapbook Photo Collage Maker HD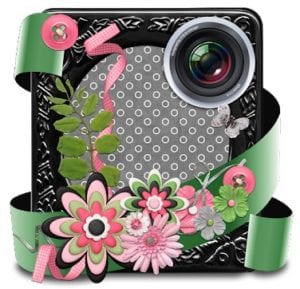 Scrapbook Photo Collage Maker HD is a fun application that makes it simple to produce scrapbooking and photo journaling using selected images. For this, the utility is very mere to use and offers the user more than hundreds of backgrounds, frames, ornaments, stickers, with which you may give a different shade to any image, in a few seconds.
You can download photo collage for more than 30 photos!
If you need to make small adjustments like cutting an image, rotating it, or resizing it, you can also do it with Scrapbook Photo Collage Maker HD.
After the end of the work, save it, print it out, or share it on social networks or via email with friends or family.
How many steps do you need to make a personalized collage with your regular image editor? With Scrapbook Photo Collage Maker HD, in just three steps you can create original compositions with your favorite photos.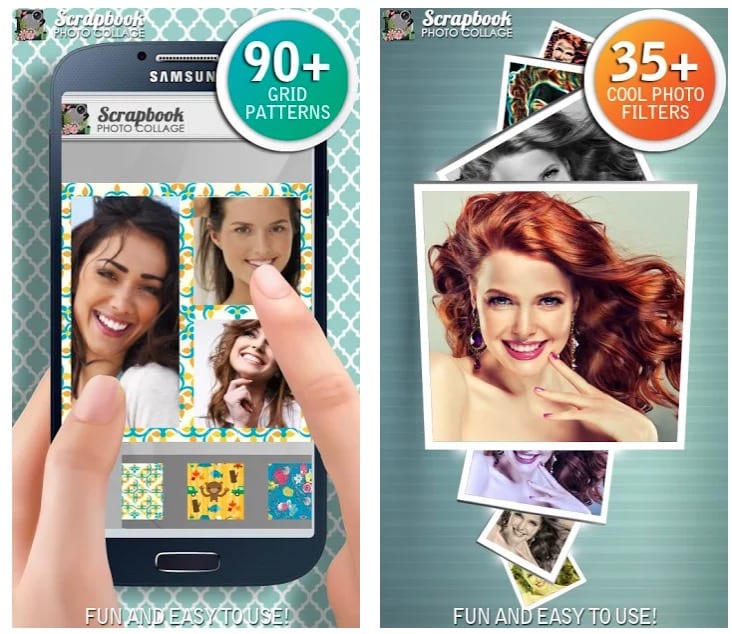 Downloads: +500000
Costumers rating: (3.9 / 5)
Scrapbook Collage Maker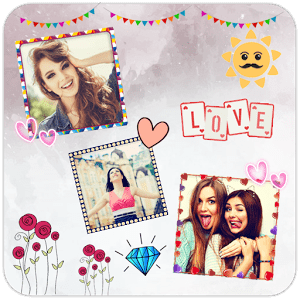 Scrapbook Collage Maker is an image editor that was developed to create original and fun photo collages to personalize a mere portrait. Free templates, stickers, colorful backgrounds, and much more will help produce you a masterpiece.
The tool was created so that any user could use it without problems since it is very simple to manage it and has an interface that simplifies the creation of any collage.
It has a library with different frames, among which we can find some with sports or romantic motifs, original travels, themes conceived for certain types of presentations, such as weddings or birthdays.
If you desire to surprise your comrades and family with the photo collages you have created, perhaps Scrapbook Collage Maker is useful to you.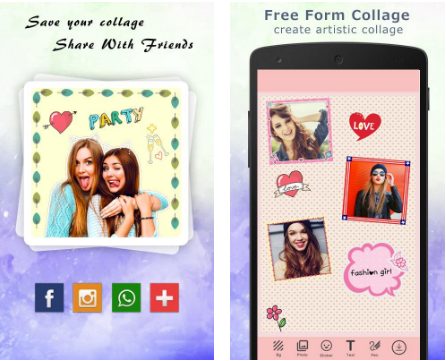 Downloads: +10000
Costumers rating: (4.2 / 5)
Project Life — Scrapbooking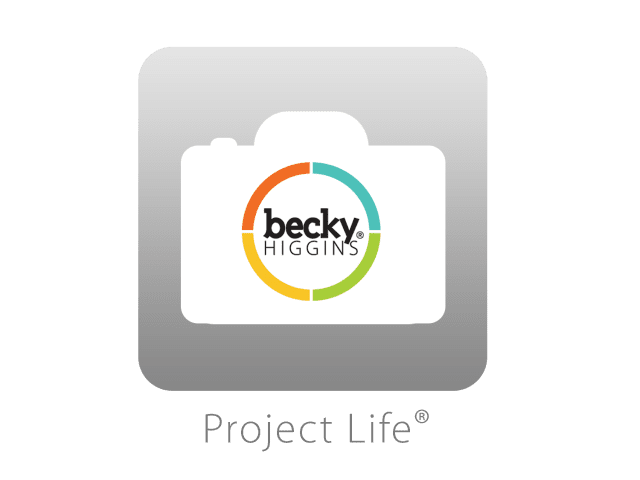 This is an excellent program for creating beautiful collages from your photos or pictures using interesting templates. Insert your photos into the collage, not forgetting to add different pictures from the cardboard, where you can write what happens in the photos or wherever you are.
The application has a whole bunch of templates that have a different number of jobs. For each workstation, you can put either a photograph or an element of scrapbooking. Your work is at your hands and completely depends on your creativity and desire to make quality scrapbooking.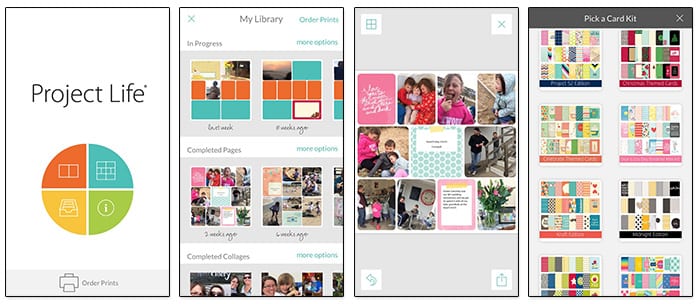 Downloads: +50000
Costumers rating: (4.7 / 5)
Collage Maker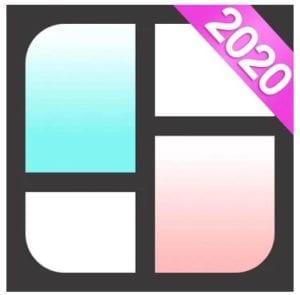 Collage Maker is a simple application for creating collages and scrapbooks that you can share via popular social networks.
The operating principle of Collage Maker is practically the same as for similar programs. The user selects the desired pictures with a single click and goes to the collage creation menu. In total, you can select 18 photos. There are 100+ Layouts of frames or grids to choose from!
When creating a collage, the user is offered various opportunities for placing photos on the screen, depending on the number of pictures. You may also change the scaling of images on the canvas, the parameters of the frame, color, etc.
Different frames and options for the color palette in Collage Maker are more than enough. If necessary, you can add stickers to the canvas that rotate and scale manually. After the work is completed, the resulting image can be stored on the device, sent by email, Whatsapp, Facebook, Instagram.
Main Features:
Combining up to 18 photos into a collage.
Over 100 formats and frames to choose from!
A huge number of backgrounds, stickers, fonts, and patterns!
Change the size of your collage and adjust the borders.
Create collages with any style or pattern.
Cropping images and editing photos with filters and text.
Square photos with a blurred background for Instagram.
Saving photos in high resolution and publishing them to Instagram, Facebook, WhatsApp, Line, etc.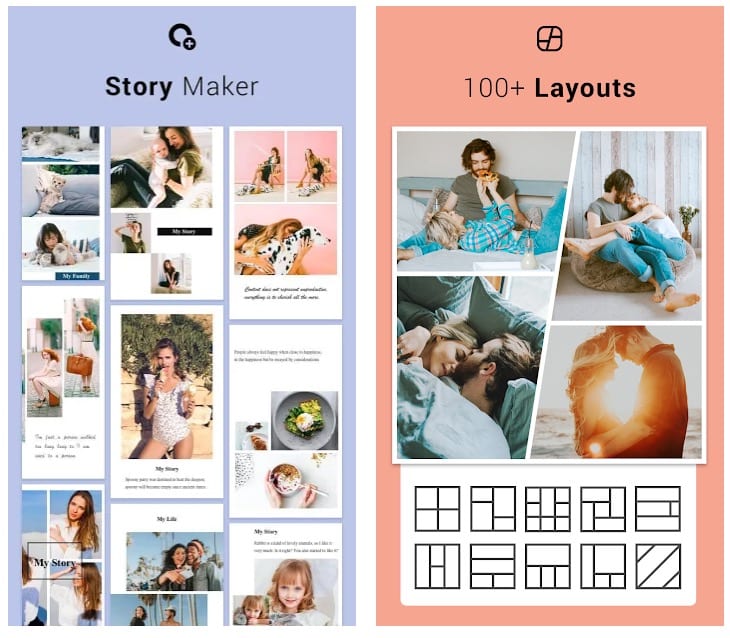 Downloads: +50000000
Costumers rating: (4.9 / 5)
Pic Collage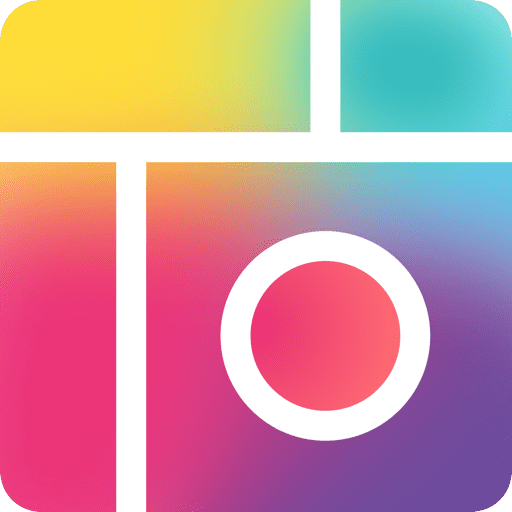 Pic Collage – Photo Editor – perhaps the coolest and powerful tool with which you can make splendid collages and scrapbooking. More than one hundred million costumers use PicCollage!
Glue together and connect the heaps of photos and pictures together, add inscriptions from a variety of fonts, daring, and vanilla stickers. After creating a unique collage, print it out and hang it on the wall.
Application features:
Import photos into your own photo or Facebook, Instagram.
With simple gestures on the touch screen, rotate the image and resize.
Double click to enter the edit mode, add effects, change the edges of the image, copy, and paste.
Demonstrate your creativity to friends on Facebook, Instagram, or Twitter.
A large number of different images for backgrounds and stickers.
Especially for you, many templates are selected, choose anyone for your taste.
Thanks to the latest updates – a lot of new opportunities have opened, which will certainly surprise and please you.
Become a creator, impress your family and friends, create gifts for them with your own hands, using the PicCollage application.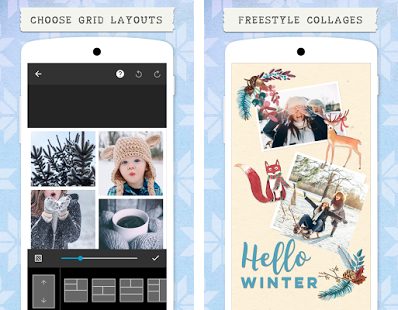 Downloads: +50000000
Costumers rating: (4.6 / 5)
Pic Jointer Collage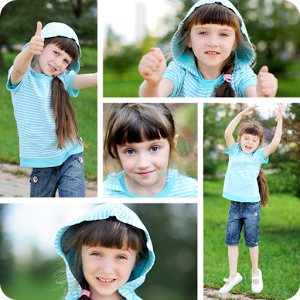 This application can be safely called the fastest tool for creating collages. Moreover, it can be employed for a number of other goals, for example, illustrations for digests, posts on social networks and blog articles, creating scrapbooks.
It's not difficult to operate with the application. The next step after the launch is to opt a collage template, from 16 pieces to choose from. Then, in each of the sections, we add the picture you need.
It can be saved and shared with friends, or, try to play with the settings: you can resize the collage itself, its individual sections, and even use effects and textures but this only applies to the premium version.
In general, Pic Jointer has turned out to be simple and at the same time useful. If you regularly need to create this kind of illustrations, this application you just need to come in handy.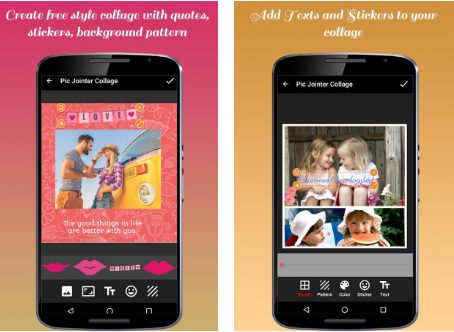 Downloads: +100000
Costumers rating: (4 / 5)
Shutterfly
Shutterfly is an online service that permits you to make photo albums, greeting cards, invitation letters, and much more. Every day more and more people open access to images with the help of smartphones, and therefore Shutterfly tried to guaranty its customers with a positive mobile experience.
Scrapbook in minutes – it is easy. Pic from hundreds of backgrounds, layouts, various decor to make your pictures unforgettable.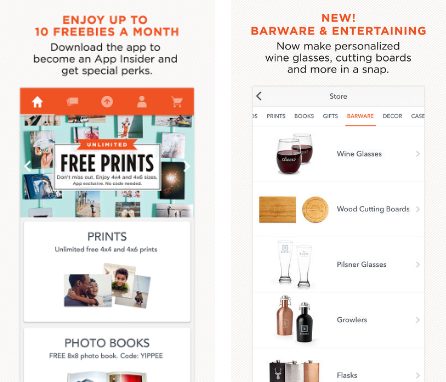 Downloads: +1000000
Costumers rating: (4.5 / 5)
Photofy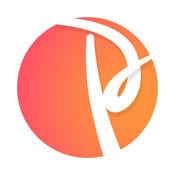 Photofy Photo Editing Collage is a functional photo editor for Android that will amaze you with its capabilities.
The application includes a huge number of tools for editing and image processing. The user can opt from a collection of 7,000 stickers, over 90 free fonts, 30 amazing filters, and effects that can be implemented in real time! In addition, there is an option of thematic projects and frameworks that can brighten up any photo on the proposed holiday of life.
It is necessary to note a selection of bright templates for collages and impressive backgrounds from professional designers. Adjusting the saturation and contrast, changing the size, giving saturation and intensity – all this is easily done with any of your pictures. The final touch is the function of preview and instant exchange through social networks. Photofy Photo Editing Collage is distributed free of charge but assumes the availability of additional content, which can be purchased directly inside the utility.
The user interface is highlighted with a bright design. In the center of the screen, there are 4 stylish icons that open access to the main functionality of the editor. Create Single Photo – here you can change and process photos from the internal memory of the device, as well as personal social networks. Create – tools for creating collages. Capture Photo – capture and overlay filters in real time. Shop – a store with paid content. At the bottom of the screen, there are themed collections for each day, as well as custom works.
Photofy Photo Editing Collage is a solid photo editor for Android, which amazes with an abundance of tools and visual effects.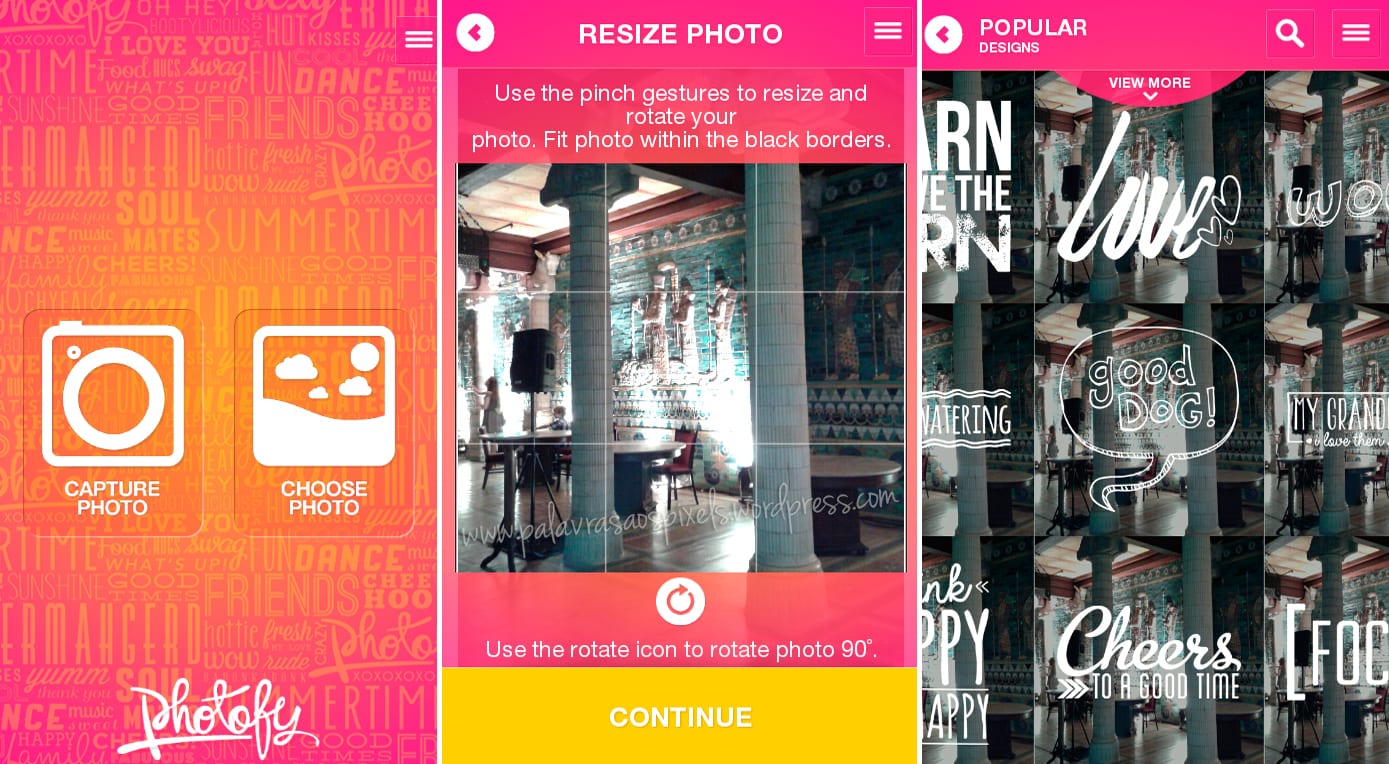 Downloads: +5000000
Costumers rating: (4.2 / 5)
Mixoo Collage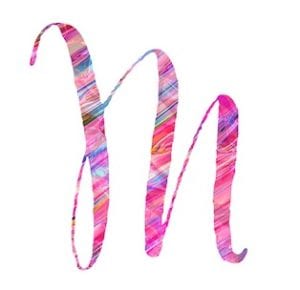 Mixoo Collage – with this application, you may produce high-quality photo collages for free on the screen of your mobile device. The Mixoo Collage application has a huge number of tools for creating attractive collages.
You may apply more than 200 beautiful frames, as well as 18 filters, which you may apply for the entire collage, and for individual photos.
It offers 200+ unique and well-designed magazine-style photo collages. A nice feature of the Mixoo Collage application is the presence of more than 200 free stickers with which you can decorate your photos.
The program will please young, creative people. With the application, ordinary photos will be turned into a piece of art. A ready-made collage the program will adjust to the optimal size for social networks.
Download the PicGrid application and make gorgeous photo collages rapidly and effortlessly.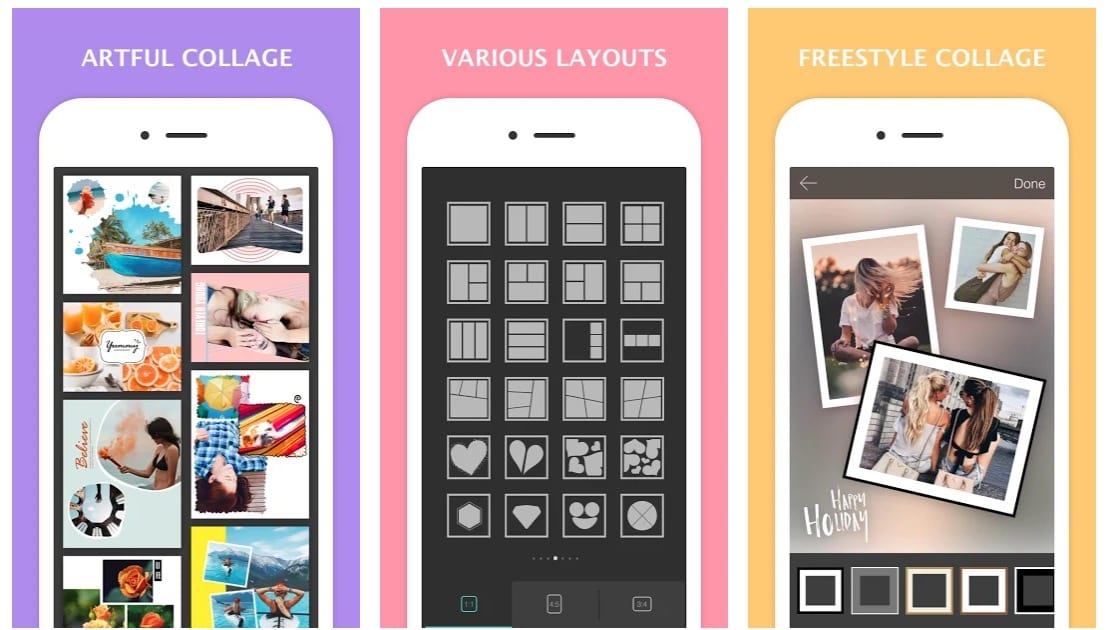 Downloads: +1000000
Costumers rating: (4.6 / 5)
Baby Collage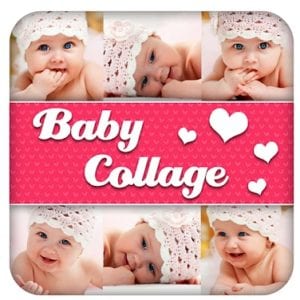 An application with built-in artificial intelligence helps mothers track the growth of their babies. The developers created incredibly beautiful layouts for collage.
After adding a new image, adjust – change the size, angle, improve color. Add a signature, height, weight, first words, or funny rhymes with songs.
It's a great application to save all the memorable moments of your baby because it's so important. Go freestyle and make a scrapbook of special moments!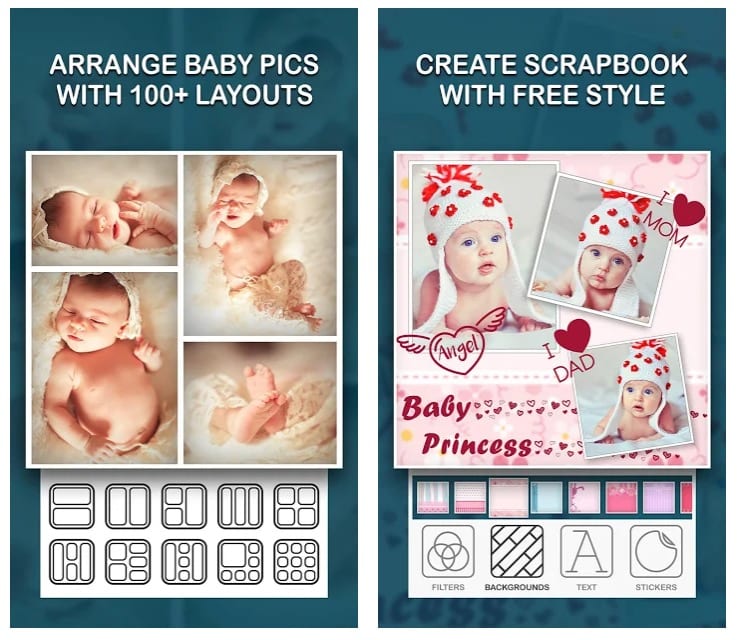 Downloads: +500000
Costumers rating: (4.8 / 5)
Baby photo collage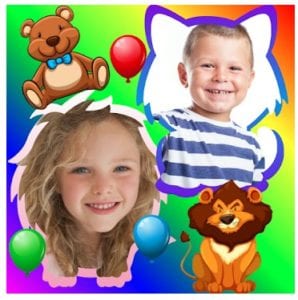 You can create beautiful photo collages from photos of your kids. Designer templates of unusual shapes can be decorated with many stickers with toys, cute animals, cars, flowers.
Master-corrector will help to adjust the original photo to the desired size, add an inscription or a sticker. The child can participate in the process or master the program himself – everything is simple and accessible.
All content is free.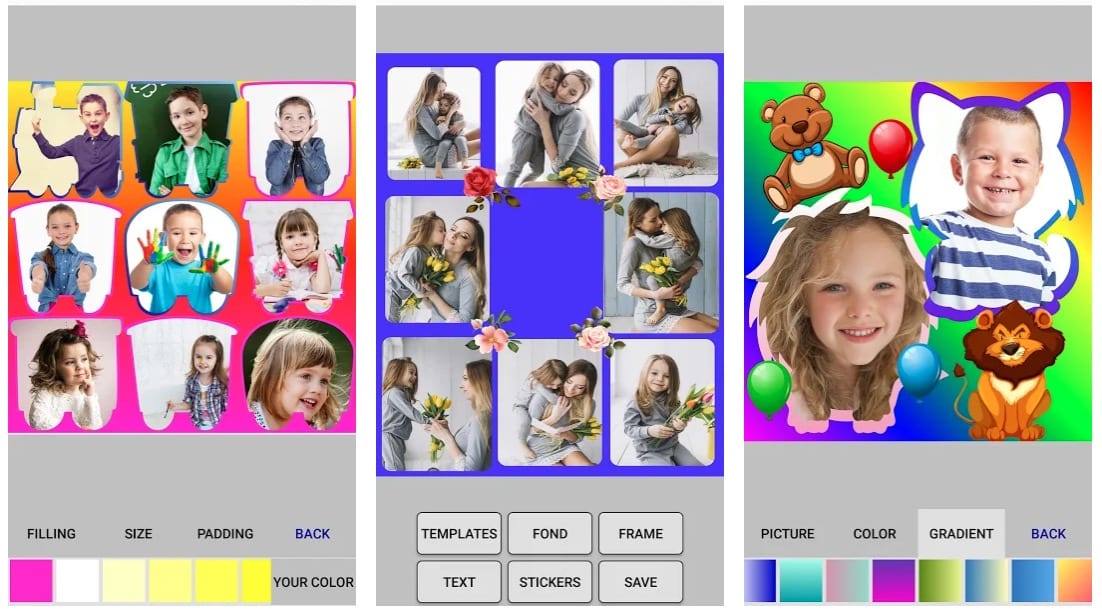 Downloads: +100000
Costumers rating: (4.2 / 5)
MOLDIV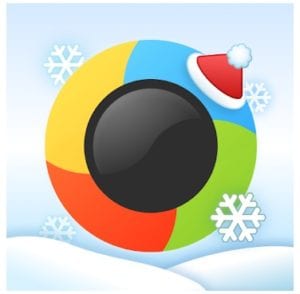 MOLDIV™ is a universal photo editor that has everything a photographer can dream of.
It's a professional photo editor for everyone from beginners to photo gurus. Whether you want to add a frame to your photo, make a collage, turn your photo into a colorful magazine photo that best tells your story, or use a camera beauty that will allow you to shoot stunning selfies, all these features you'll find in MOLDIV.
Main Features:
194 filters in 13 themes;
Professional Editing Tools;
Design elements: Text, Stickers, Background Pattern;
Collages: Connect up to 9 photos in one frame;
Magazine: make beautiful collages of photos, create posters or thematic albums.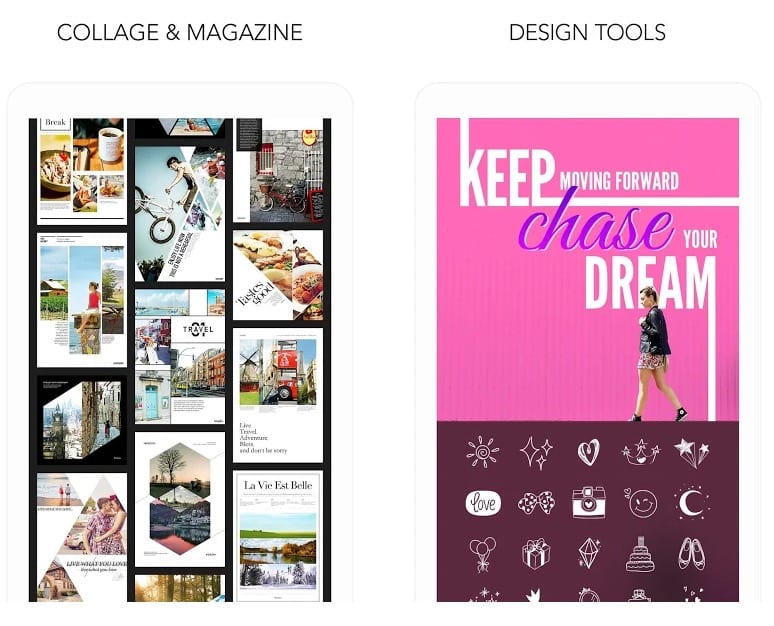 Downloads: +5000000
Costumers rating: (4.5 / 5)
Love Photo Scrapbook Collage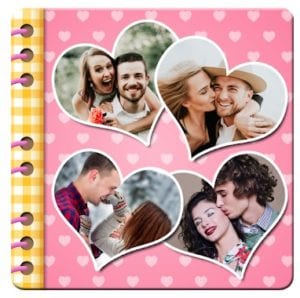 Love Photo Scrapbook Collage is what lovers need in order to save memorable moments. Now you can make your own picture book album that you can share on social networks and save forever!
The application is easy to use. Firstly, choose images from the phone's gallery or use the Camera. Then, start editing. Choose the background and style for your photo book. Write a story to the book, choose the color, shadow, font, stroke, add romantic stickers to it.
Main Features:
Randomly collage your photos into one background. Then, decorate all elements of the photo book.
Choose a style for your photo book: Heart Scrapbook, Classic Scrapbook, Art Scrapbook, Creative Scrapbook.
A huge collection of photo grids.
Add text, stickers, apply filters, and various effects.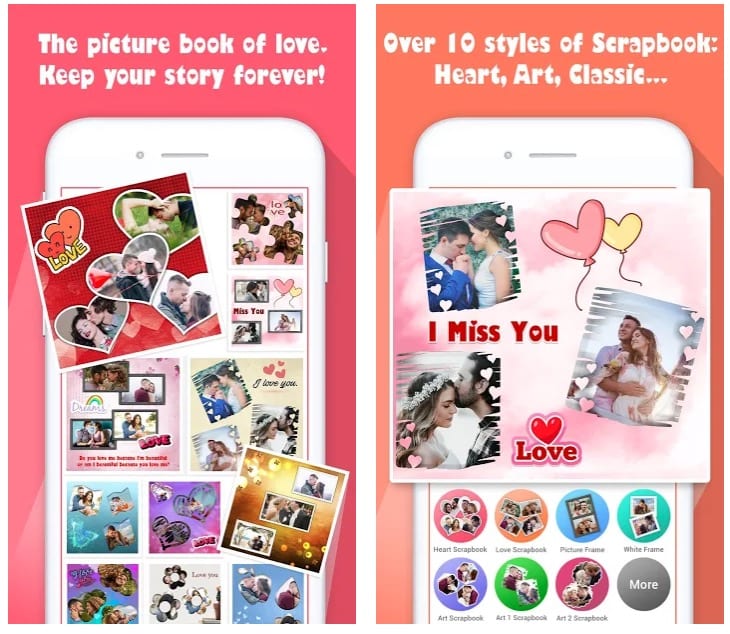 Downloads: +500000
Costumers rating: (4.3 / 5)
Family Image collage maker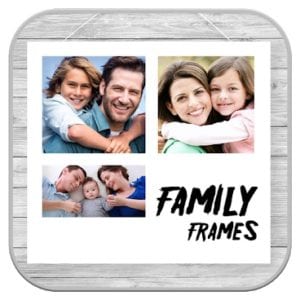 Amazing application with frames and layouts on family themes.
It provides unlimited family frames to make your moments unforgettable. The interface is easy to use. You can add 3-6 photos at one time.
With this app you can combine ordinary photos into fabulous ancestry. Keep your creation in the memory of your phone to remember the best moments of your life.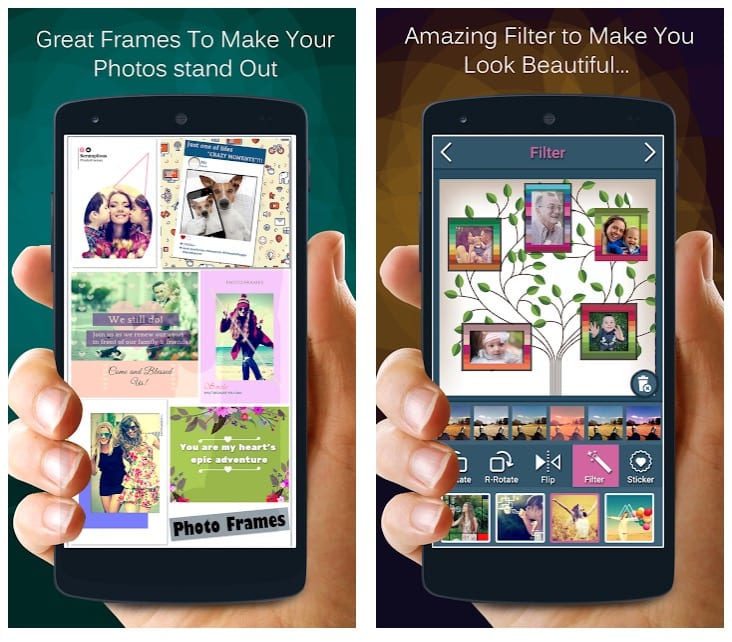 Downloads: +100000
Costumers rating: (4.8 / 5)
PIP Photo Collage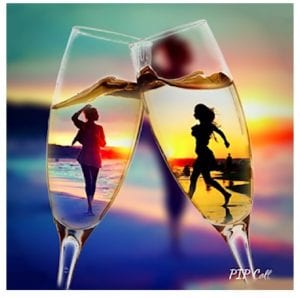 A fun application for positive and creative people. Colorful design layouts with volumetric effects, allow you to take a new look at familiar photos or create new, more suitable for the required parameters. Unique creative objects of the application, non-standard, with bizarre forms, will not leave anyone indifferent.
Produce collages and scrapbooking directly from your phone. You may load photos from your smartphone's album, create remarkable scrapbooking, and share them with buddies.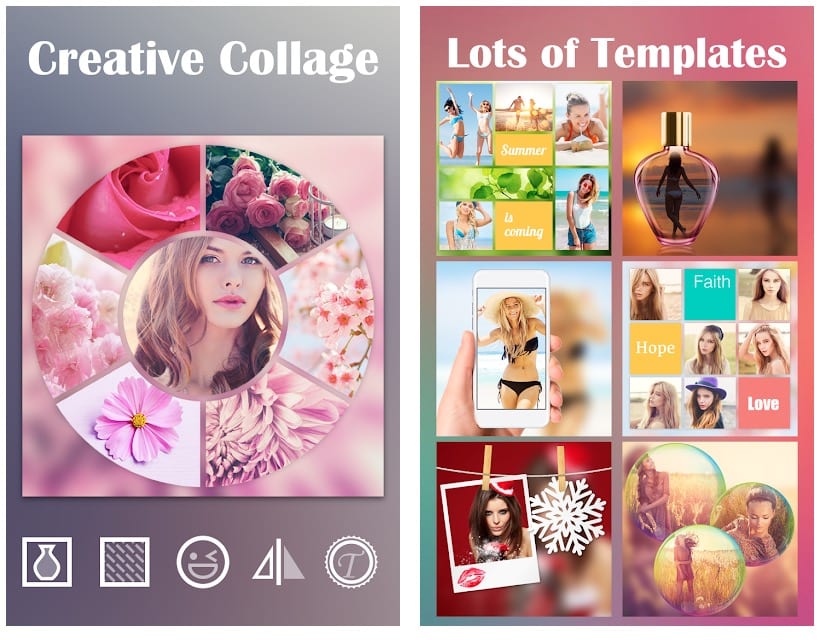 Downloads: +10000000
Costumers rating: (4.3 / 5)
You may also like: 11 Best apps to add texts to photos for Android
Creative Love Scrapbook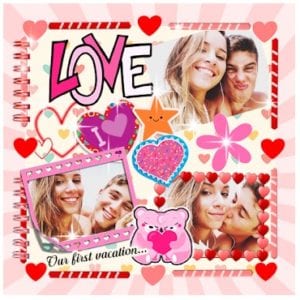 If you romantic and want to save love memories this Creative Love Scrapbook is what you need.
Choose images for your love scrapbook from your phone's gallery or use your selfie camera. Edit images, choose backgrounds, use love templates, add lovely frames and stickers, write romantic quotes.
Main Features:
Select a number of photos and their position;
Lovely frames and stickers;
Romantic quotes;
Edit text, adjust position, size, and font;
Share your creation with friends online.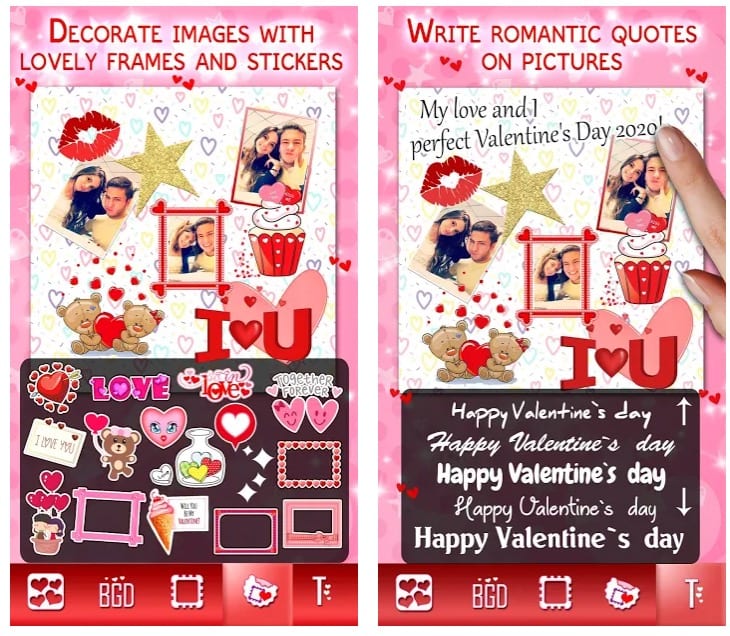 Downloads: +100000
Costumers rating: (4.1 / 5)
How often we "sit" in the phone, sort through the photos, and catch ourselves thinking that nothing is invented. Our inspiration has left us. What to do? The best thing is to download one of the applications for creating scrapbooks and make new masterpieces!