In general, when a person hears a word FM, "to listen to the radio" immediately comes to his mind. Of course, now few people listen to the radio, because everyone has their own favorite music on a smartphone or tablet. It's always easier to listen to what you like than to wait for the unpleasant song for you to end on the radio.
But, on the other hand, on FM waves you will be able to hear an unknown song that you might like. But let's not go into these details, because today the topic of our discussion is the FM-transmitter for the Android devices.
What is FM-transmitter in general? In fact, the FM transmitter (or modulator) is a special device that allows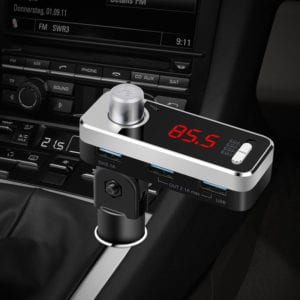 you to listen to music (and any audio files) on another media using the FM receiver. On the one hand, today it's not a very convenient tool for listening to music from a smartphone or Android tablet on other media. But still, sometimes this device can help you out. For example, if you don't have an AUX cable to connect to the car station.
However, at the moment you can use a special application to transfer music from your phone. How to create a connection using the FM transmitter application with the help your phone? First, you need a special program. Download it and install it on your Android smartphone or tablet.
You will find these applications in our top list of the best FM transmitters apps for Android. Please note that your device must have FM transmitter support, otherwise you will not succeed. Or, there is also another option. You can use other additional devices (DC adapter, FM transmitter or others) with one of the applications offered.
Don't have a car to use FM transmitter apps? Get one using car-sharing apps!
TuneIn Radio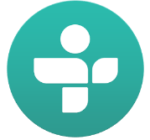 You can download this FM transmitter for Android, thanks to which you can listen to absolutely any music file that is recorded in the memory of your smartphone, on the car audio system, which will be quite impressive. Your smartphone is considered a unique mobile communication device, which allows you to combine different functions of managing audio files.
One of the main advantages is the support for transmitting between car audio and smartphone, so this FM transmitter will be a very useful application.
To connect the smartphone to the car audio system, you need to do this via the DC adapter. The FM transmitter program works with the Bluetooth function. There is also a good radio listening function that allows you to set up your favorite radio stations to listen to music. This additional option is compact and does not take up much space on your device. With having this app on your device you will easily manage the music in the car because sometimes you want to listen to your favorite songs, rather than those that radio offers you.
TuneIn, without a doubt, is the flagship among applications of this kind. Here you will find the largest catalog of available radio stations, the most refined interface, the widest set of functions and many other characteristics beginning with the word "most". The big plus of TuneIn Radio is the availability of clients for almost all existing platforms, so you can listen to your favorite radio stations on any device.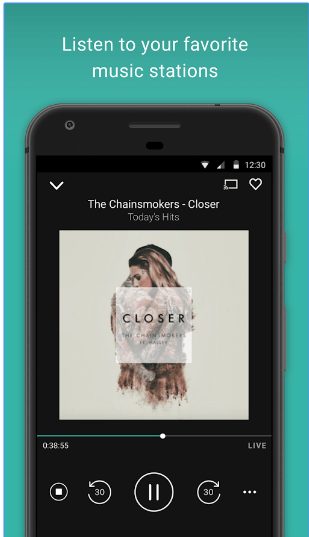 Downloads: 100 000 000 +
Customers rating:

(4.4 / 5)
We all love to listen to music. And for many of us, music is more than just a pleasant background. Music gives energy, raises mood, often helps in creativity. Music can be used as a universal mood generator. And, of course, you want your favorite music to always be with you.
So, in the next post, we would like to tell you about popular music apps for Android smartphones, which will make the listening process more enjoyable and comfortable. Read our post: 17 Best apps to listen to music without Wi-Fi for Android
Stitcher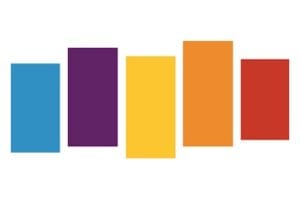 Stitcher is an application for devices running the Android operating system, designed to listen to podcasts. This player more than once deserved the most flattering reviews, including popular publications. This is mostly due to a very nice design of the application interface.
In the application, everything is adapted for a convenient search for podcasts on topics such as sports, news, comedy shows and so on. Very interesting is the function of creating the so-called user stations, which allows you to create an interesting air recording.
Stitcher Radio for Podcasts has earned many awards for its rich features, excellent design, and ease of use. The application is completely free and contains no ads.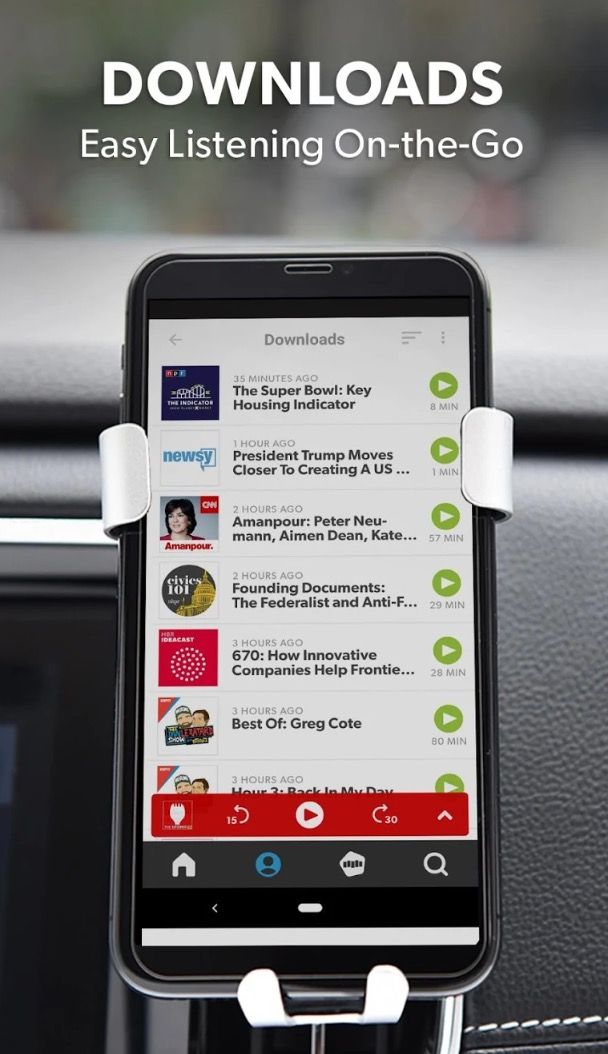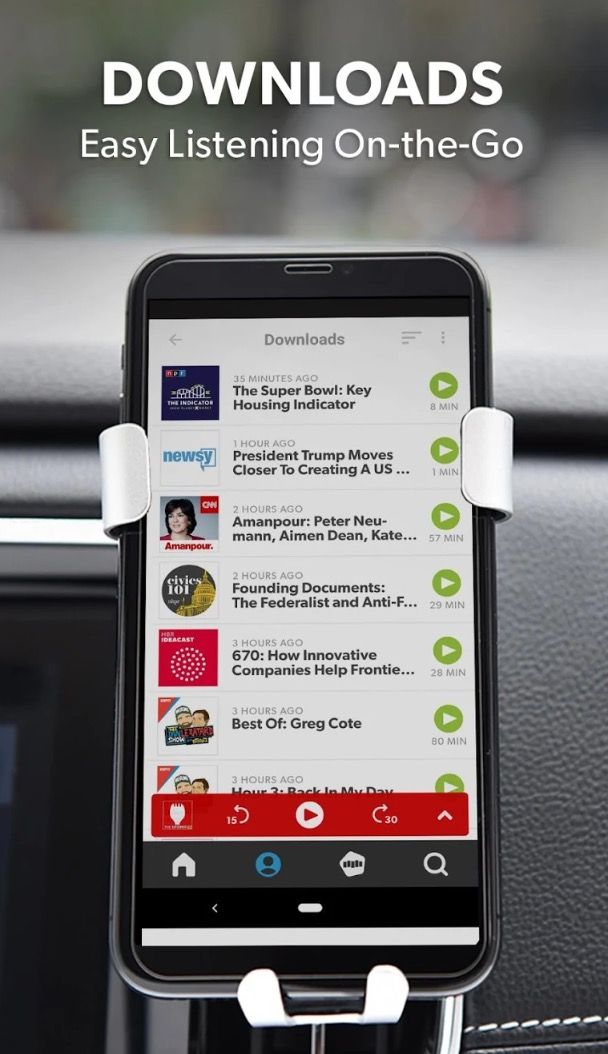 Downloads: 5 000 000 +
Customers rating:

(3.8 / 5)
Radio Player, MP3-Recorder by Audials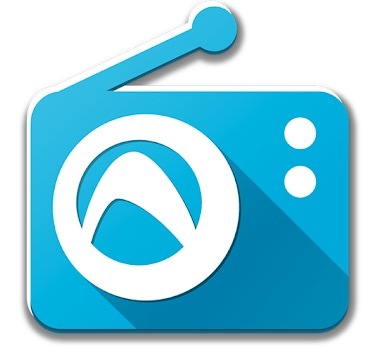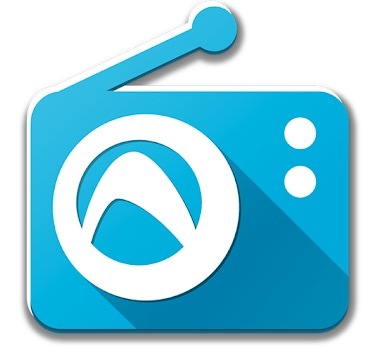 Audials is a player with over 100,000 radio stations. With it, you can listen to all your music on your Android!
Simply enter the names of your favorite singers or select a music genre, country or local station near you. Enter the desired station or singer and Audials will quickly find what best suits your taste.
Choose podcasts on a topic that interests you. And you can listen to them in any language. Audials is one of the few Android apps that can stream music to AirPlay receivers.
Audials connects your smartphone to your desktop computer everywhere. It allows you to listen to your music and media collection no matter where you are. Once connected, Audials will show you the entire collection of computer music on your smartphone – no matter how much you have! You can view, download or play all media files on your smartphone.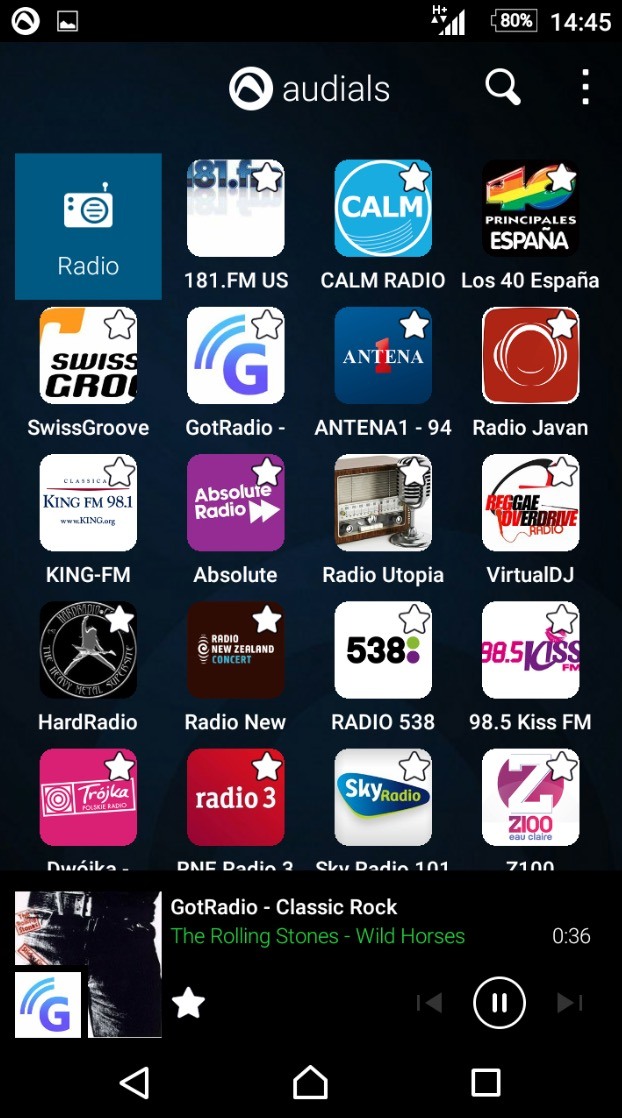 Downloads: 1 000 000 +
Customers rating:

(3.5 / 5)
TuneLink Auto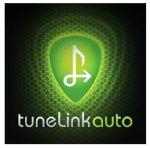 Have you ever thought about getting a good radio on your Android smartphone or tablet, without annoying stations, which a long time ago did not launch anything new?
In general, this is a good enough program that will quickly allow you to listen to completely new music, and discover completely new genres. Convenient tuning of channel search will make it easier to find the right music. The graphical styling of this application will also be pleasant. It is very pleasant to the eye. Understanding the functionality will be just as easy.
Note: this application works with the TuneLink hardware accessory only to if you want to use it fully.
The device is connected to the car audio system via a DC adapter. TuneLink Auto has built-in Bluetooth, which allows you to synchronize it with mobile technology to wirelessly transfer music to car speakers – the creators state that with the transmitter you can synchronize more than one Bluetooth device. Also very useful is the presence of a USB port, through which you can recharge the Android-smartphone.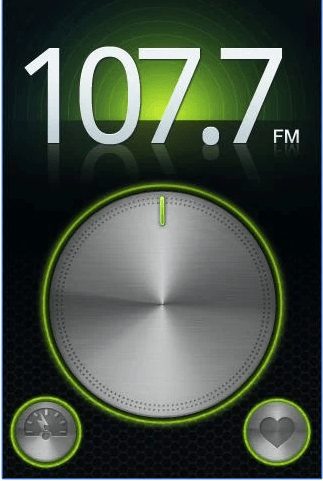 Downloads: 1 000 000 +
Customers rating:

(3.2 / 5)

Car Home Ultra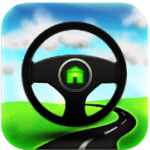 Car Home Ultra app is a multifunctional tool which is irreplaceable while driving a car. The program has very rich functionality, a lot of settings, user-friendly interface, and a detailed control system, which allows using all the necessary functions without being distracted from driving a vehicle.
The interface of the program is as simple as possible and is not overloaded with complex graphics. Thanks to this, the program can be downloaded even on a budget smartphone, and it will perfectly cope with the tasks assigned to it. In addition, all functions (like the program itself) in Car Home Ultra are absolutely free, and even bothersome advertising will not be irritating, as it is not here at all.
A separate item in the program for Android is a music player that can play songs from different applications, you just need to choose which one. It is possible to play MP3/M3U/PLS/AAC/ACP channels.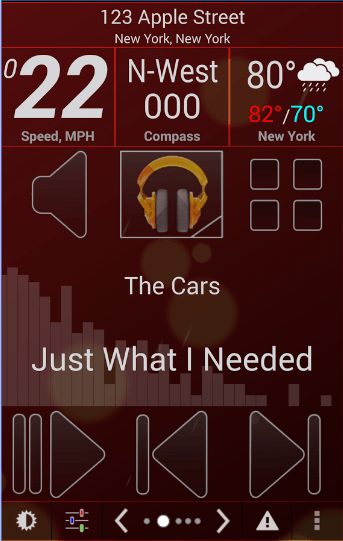 Downloads: 1 000 000 +
Customers rating:

(4.2 / 5)
Since some models of mobile phones are equipped with built-in FM-transmitters, a player is turned on on the smartphone, and a radio frequency for data transmission is installed on the transmitter.
It remains only to turn on the radio and find the selected FM-wave on the auto player so that the music from the phone sounds from the car's speakers.
Here are the applications that you can use to listen to music in the car from your smartphone:
iHeartRadio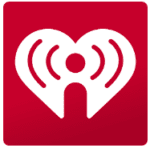 iHeartRadio – Music and Radio is a music application that allows you to listen to multiple radio stations directly on your Android mobile device, provided that you have a stable Internet connection. iHeartRadio – Music and Radio provide access to more than 800 thousands of singers and 20 million songs.
The iHeartRadio application interface is very cute and easy to use. It allows you to set filters when searching for radio stations – you can do this with one touch. It's also easy to save your favorite artist, share music and do a lot more. iHeartRadio – Music and Radio is an excellent application for all music lovers. It allows you to enjoy millions of songs and find thousands of new interesting singers.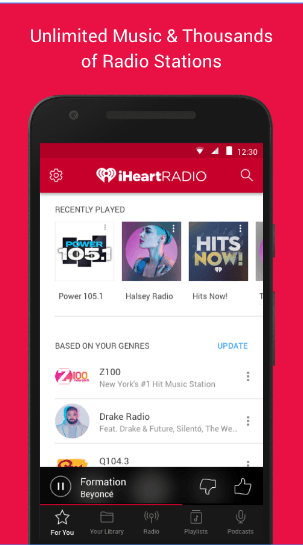 Downloads: 5 000 000 +
Customers rating:

(4.7 / 5)
radio.net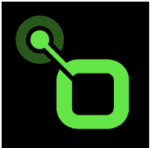 radio.net is a perfect radio app with a large catalog of online stations. It includes more than 30 000 stations. Also, it has a standard basic set of functions. Built-in filter system allows you to sort the radio by genre, language, country and even cities.
On the homepage, you always have the most necessary information before your eyes: the last radio station you have listened to, the recommendations, the favorites, local radio stations broadcasting from your current location, and the Top-100 rating.
Benefits
+ Accessibility
+ Free
+ User-friendly interface.
+ Multifunctionality.
+ Convenience and simplicity.
+ Huge selection of radio stations.
You can save your favorite radio stations in the "Favorites" and use individual recommendations for choosing radio stations, made according to your musical preferences.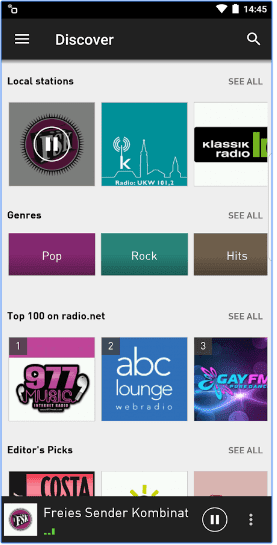 Downloads: 10 000 000 +
Customers rating:

(4.2 / 5)
PCRADIO – Online Radio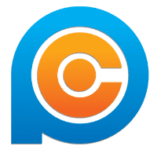 Popular radio stations broadcasting on the Internet are now housed in this radio player. It is a fast, light, beautiful internet radio with useful functions.
The uniqueness of the player is listening on a low-speed Internet connection. At the same time, traffic is practically not consumed, and the sound quality remains good. This became possible due to the fact that the developers used a special encoding of streams.
At startup, the program automatically connects to the server and receives all the necessary updates. At the same time, the list of radio stations in the playlist is updated. Now with the help of PCRADIO, you can listen to rock radio, club radio, retro, pop, jazz, classics, children's, humor, relaxation, etc. At the same time, the channels are interactive, that means that any composition from the database provided on the site can be ordered on air.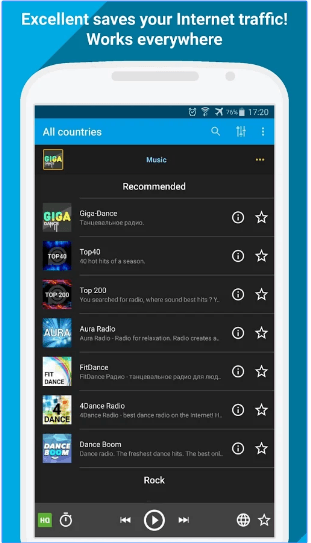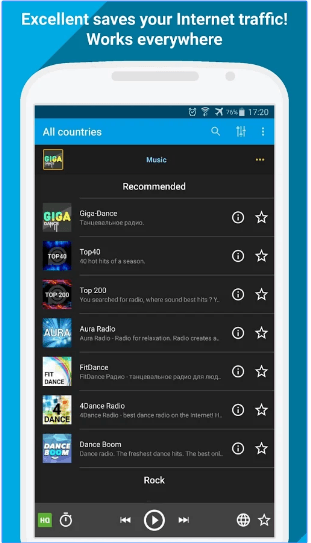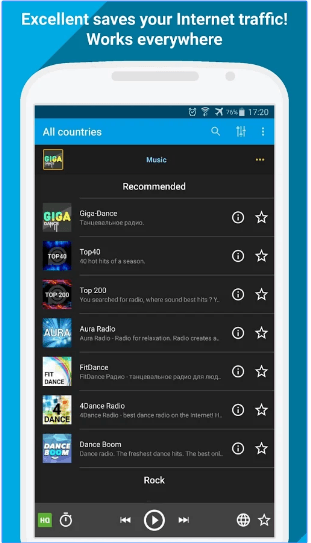 Downloads: 10 000 000 +
Customers rating:

(4.7 / 5)
Simple Radio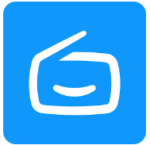 Simple Radio – the name of the application completely corresponds to its concept. The user is invited to listen to his favorite radio stations using the minimalistic interface of the program.
In the application catalog, there are more than 30 000 radio stations, but you will be offered exactly those that are needed. The search takes place according to several parameters: the name of the station, the genre of music or the location of the user.
You don't have to open many tabs to find the right music – the program as quickly as possible will offer the necessary radio stations. In addition to searching, for the fastest access to your favorite music in the application, you can create a catalog of selected stations.
Minimalist design is not the only advantage of the program, you will also be pleasantly surprised by the speed of the radio and the stability of the download without long data buffering.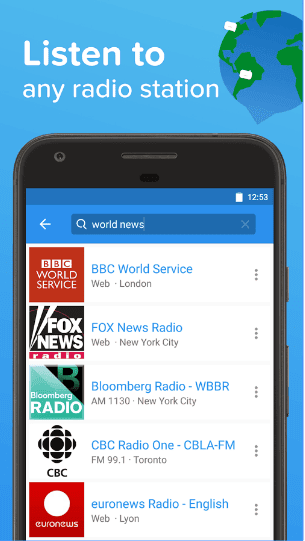 Downloads: 10 000 000 +
Customers rating:

(4.5 / 5)
myTuner Radio App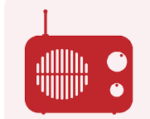 myTuner Radio Pro provides broadcasting of more than 30 000 most popular radio stations in 120 countries of the world in one application. And all this without advertising! You can listen to the radio for free on all devices.
It is possible to listen to radio and podcasts in the background, read the latest news from the music world, use the AirPlay and Bluetooth functions to listen to on other media systems, and even set up an alarm clock to wake up to the sounds of your favorite radio station …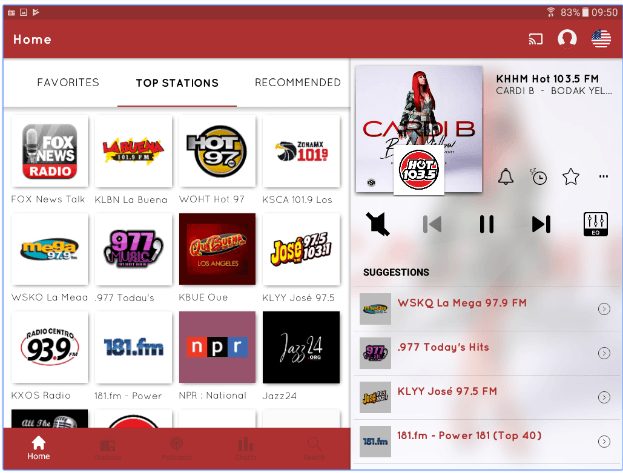 Downloads: 5 000 000 +
Customers rating:

(4.2 / 5)
You may also like: 17 Best apps to listen to music without Wi-Fi for Android
SiriusXM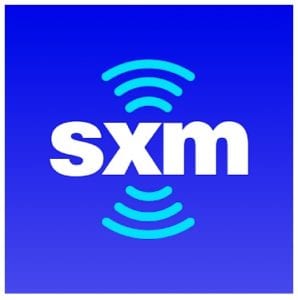 SiriusXM is a free streaming service for Android where you'll find everything from music, comedy, talk to current news, and sports talk. Now the entire Premier streaming lineup is free after downloading the application.
SiriusXM offers over 300 channels for every mood, occasion, and activity.
Main Features of SiriusXM:
Personalized listening;
Watch SiriusXM videos;
Create custom stations.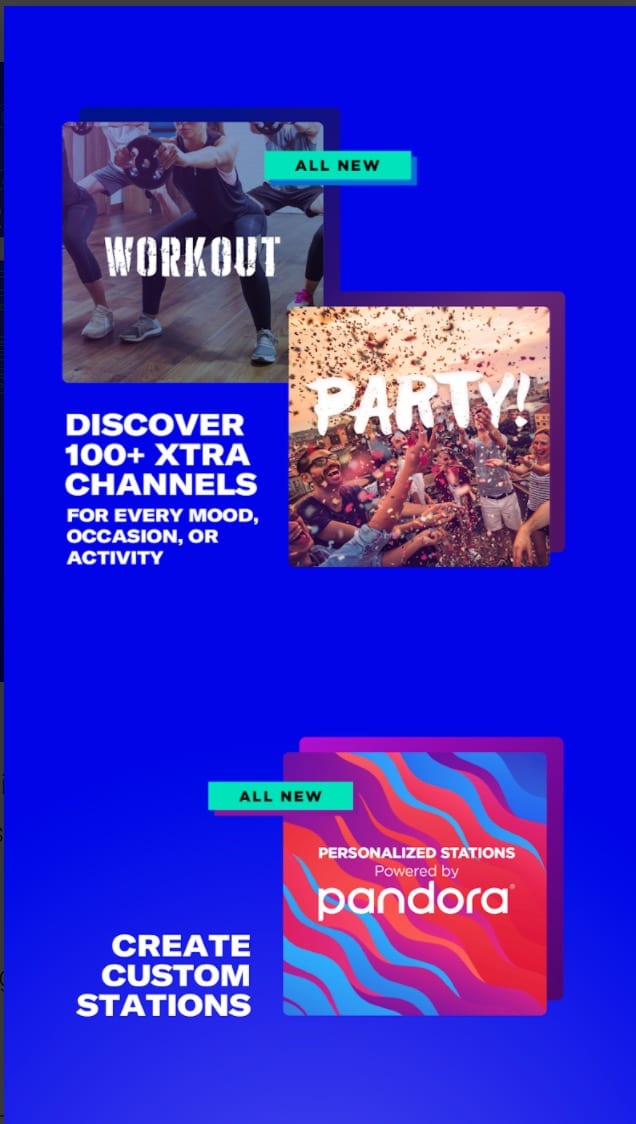 Downloads: 10 000 000 +
Customers rating:

(4.4 / 5)
Disadvantages of using FM-transmitter (modulator). Today, the use of FM-transmitter (modulator) is inexpedient, since there are more convenient ways and methods of connecting Android to the car radio, for example. So, most radio tape recorders are equipped with Bluetooth-module. It turns out, it is possible to connect to it using the same Bluetooth. Or it's also popular to connect via AUX. That is, there are many alternatives now and it is important to be able to choose the most suitable for you.
Let's sum up. Today we talked about FM-transmitters (or modulators) for Android, reviewed the features of their work, as well as the pros and cons of using. Now you can do it for yourself. Enjoy your music, dear readers! And in what way do you use to listen to music from a smartphone or other device on the road? And what kind of music do you listen to in general: heavy rock, pop music, jazz, electronics, rap or classical music? Share your opinion in the comments.