Do you want to throw a party at home? Gather friends, choose the best music, and decorate your home with a virtual disco ball. It's easy to do with fun apps for your smartphone.
In this review, we have collected the best disco ball apps for android, which will help you decorate any party.
Disco Ball Effect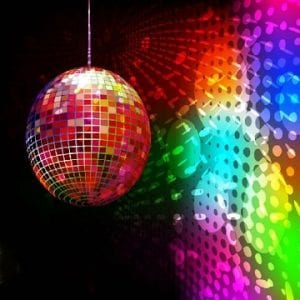 This app will help you decorate any party.
Enjoy the different colors of your flashlight and the bright colors of the virtual disco ball.
Here you can easily adjust all light sources. Enjoy dancing parties with bright disco balloon lights in this app.
There is a disco mode, which will be accompanied by pleasant sounds in the appropriate style.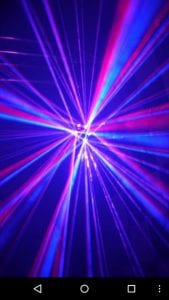 There are also modes such as stroboscope, flashlight, Morse, flash, and police lights.
Downloads: 100 000+
Customers rating:

(3.7 / 5)

You may also like: 21 Free Dancing Apps For Android
Disco lights flashlight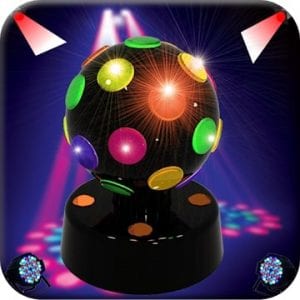 This application can be used anywhere, both at home and in the countryside, as well as in all public places, that is, anywhere you want.
If you need to cheer up, celebrate some event, then this is what you need. The flow of positive emotions, both in adults and children is guaranteed.
If you are in the spirit of disco and light music, then this is your indispensable assistant in organizing holidays and funny days.
And it will be remembered by everyone around you for a long time.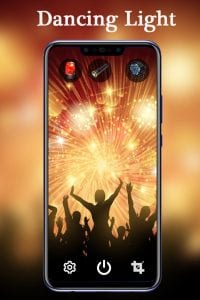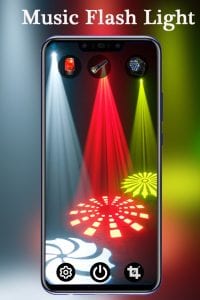 The mini disco ball in this app, in addition to the main function of playing acoustic signals, accompanies the light performance.
Downloads: 500 000+
Customers rating:

(4.6 / 5)

Color Lights Flashlight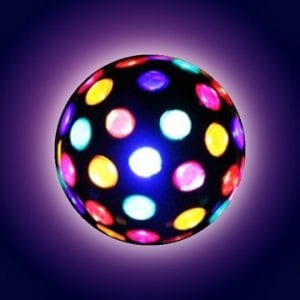 Make your home party brighter with this app. Create a unique light show with your friends.
This app lets you connect your friends to create a light show with your smartphone flash.
The app does not use your microphone. It creates a light show based on the rhythm of your chosen music.
This allows you to add a stroboscope effect to your party when several dozens of flashes are combined into one light rhythm.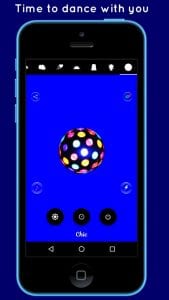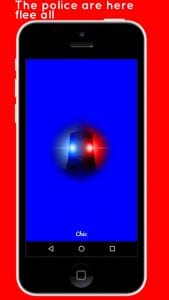 Enjoy your favorite music with friends in a new and vibrant way.
Downloads: 10 000 000+
Customers rating:

(4.3 / 5)

Laser Disco Lights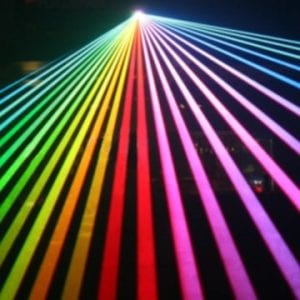 This app is essential for you and your friends.
It's needed everywhere: at any discotheque, at home, on New Year's holidays, at graduation, at school, just at the computer, on a dark night walk.
It will cheer you up and keep you bored all day.
Get a crystal vase and a phone.
Then turn on the app and flip the phone under the vase.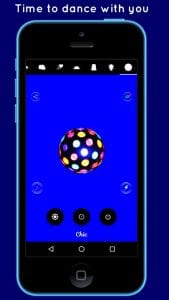 Turn on your favorite music for full effect. Turn off the light and enjoy it.
Downloads: 100 000+
Customers rating:

(3 / 5)

Disco Lights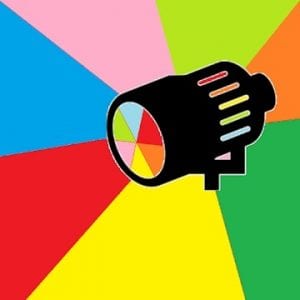 Make your party brighter with this app. Add colors to your phone.
This app analyzes the signal from the microphone and displays visual effects on the screen in tune with your music.
You can enable automatic cover switching, and the app also has an automatic sensitivity setting.
Use more than 30 different beautiful covers and make your party more exciting.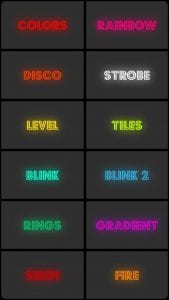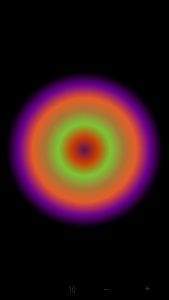 During a disco, pick up your phone and turn on the app. Dance. Attention and coolness are provided to you.
Downloads: 100 000+
Customers rating:

(3.8 / 5)

Disco Light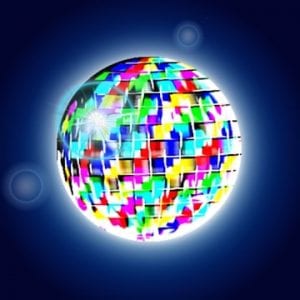 This app will help you expand the built-in flash and screen in your Android smartphone.
The app includes the following tools: a disco ball, flashlight, screen flashlight, police flashlight, blinker, "alarm" flashlight, and stroboscope.
If you do not want to spend money on all kinds of glowing toys, and the desire to play does not give you peace, then this free application you will like.
Free, available, and most importantly enjoyable.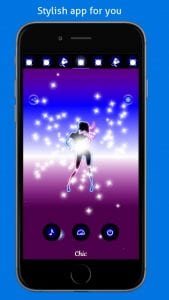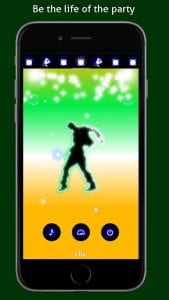 If you fantasize about a little, you can come up with a lot of interesting things. How to use, completely your right.
Downloads: 500 000+
Customers rating:

(4.2 / 5)

Music Light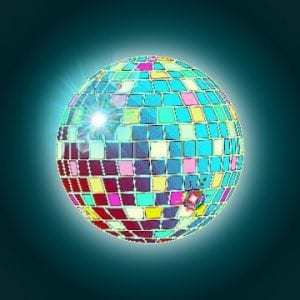 This application will be a great decoration for any party. Here you will get not only a disco-ball but also other interesting features.
Normal flash flashlight and screen flashlight are standard features. The police flashlight makes the screen flash red or blue.
Thus, in a dark alley, you can create a feeling of police presence and scare hooligans.
Morse allows you to send light signals to any message printed in the text field.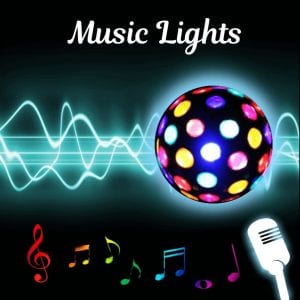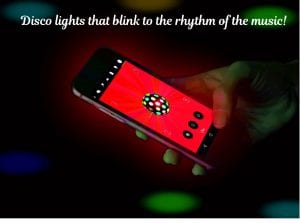 Stroboscope – a very interesting function. You can adjust the blink frequency and phase to achieve a cool home discotheque effect.
Downloads: 1 000 000+
Customers rating:

(4.4 / 5)

Trial Real Disco Ball 3D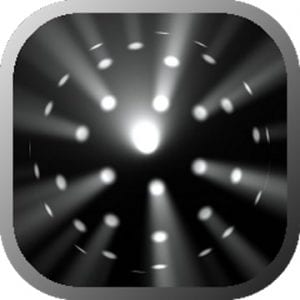 This application is a super bright disco balloon for Android gadgets with several important functions.
It is the ability to turn the sound on and off, as well as adjust the brightness of the light output.
There is a special button on the screen for switching on and off the backlighting mode.
The main advantage of this program is the full protection of the battery from discharging.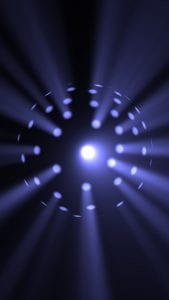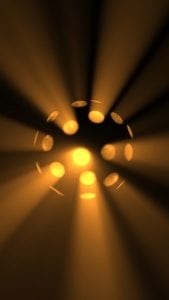 The application cannot be activated by accidentally pressing the button in your pocket. This application has a pleasant interface in the form of a classic disco balloon on the screen.
Downloads: 100 000+
Customers rating:

(4.1 / 5)

You may also like: 15 Best Android theme apps
LED Flash Light For All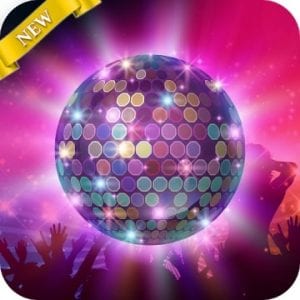 Another handy and interesting application to enable disco balloons for Android users – LED Flash Light For All.
It attracts attention with its functionality, beautiful interface, and easy operation.
This application uses not only the camera flash but also the screen backlight as a light source.
It also functions as a beacon, police alarm and stroboscope in various colors.
When you start Tiny Flashlight, you can see the POWER button responsible for activating the camera's backlight.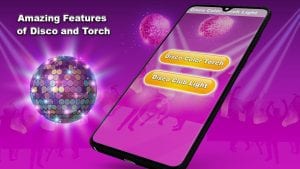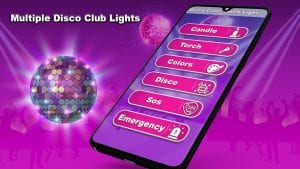 It also displays a battery charge indicator with a percentage sign. If you do not have a flash on your phone, this application knows how to use the screen backlight.
Downloads: 100 000+
Customers rating:

(4.9 / 5)