Android tablet launchers and applications are useful for any purpose. These can be applied for business and basic aims. With them, users can optimize their home screens to their liking. And for better optimization and customization of the screen find the best widgets with seconds for your device.
Lawnchair 2
This free app is comfortable to use and will be especially appealing to those fans of the Pixel mobile phones. It would be much easier to navigate throughout the interface, similar to Pixel Launcher if one already has experience in similar programs.
Nevertheless, there is a set of unique functions that no user could have come across before. The developer is deletescape and the application is available for installment on any device with an Android version of 6 or higher.
One of the main purposes of this application is to control sign sizes and comfortably position them for the user on their home screen. An option to create new folders on the tablet becomes available, as well as widgets of a size chosen by the buyer.

This is a great option if one wants to organize their folders using themes. Notification design can also be modified, and the color changed to suit the overall structure.
A huge advantage of this application is the absence of adverts. Once installed, there will be no need to invest money in the program to get access to premium functions. It does not get updated often, but the current version is flexible and simple to use.
Another reason the app became so popular is the open base code. Many functions can be adjusted to perfect the total parameters. The tablet application has an integration with Google Now.

However, there may be some lags and slowed processes, affecting working capacity from time to time, which can disrupt some tasks.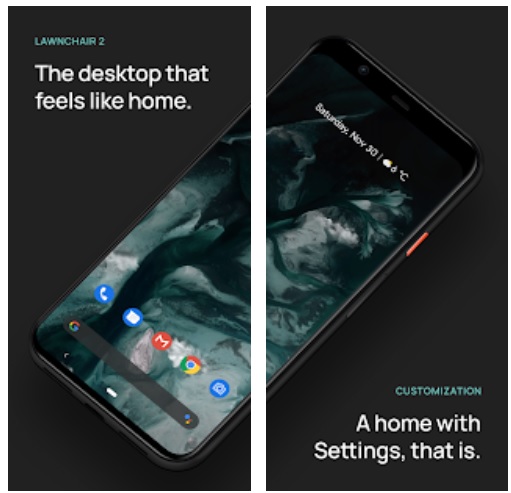 Downloads: 1000000 +

Customers rating:

(4.1 / 5)

You may also like: 17 Apps to get HD wallpapers for Android phone
Smart Launcher 6
The app is considered to be fairly convenient. It is also free, however, there is a possibility to make online payments and get hold of new functionalities. Pretty much any version of Android tablets can be used, however, it is better to check whether it is available beforehand.
As for the modifications available, one can easily add functions to their tablet. This is an old app, which has been updated many times by Smart Launcher Team. All these improvements are based on customer feedback.
There are a couple of cunning potentials for Android tablets, which include a systematic approach used to adapt font size and replace widgets without the need for a grid. The quick access button colors are also changed and customized to the user's liking.

Other apps installed previously can be sorted around and filed into folders. After fully running the app first, a password can be uploaded, and the separate program locked.
The advantages include flexibility and a large number of settings. Nevertheless, it is easy to set up the app to operate. The speed of movement and connection is high and so the developer is a reliable source. There is also a gesture system for special needs.
However, because of the rich acting and operations, parts of the application may get bugged at some point. One would also have to pay to access extra offerings.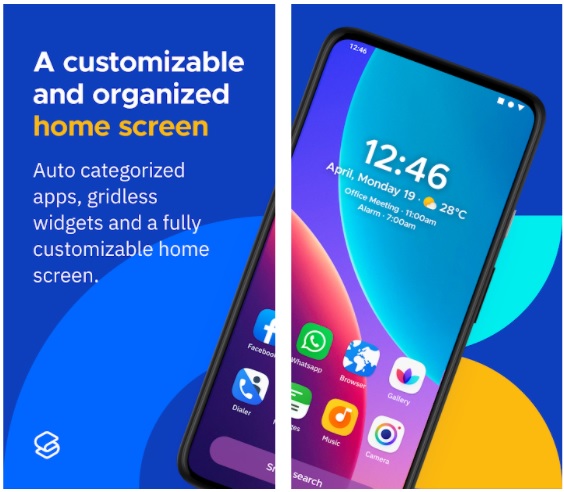 Downloads: 10000000 +

Customers rating:

(3.8 / 5)

Nova Launcher
The possibility to upload it to one's device once again depends on the type of tablet they hold. It has different language options, offered by TeslaCoil Software developer.
It has attracted a large audience, and soon the application became one of the most popular on the market. It has been created and programmed a long time ago, and so the team is made up of experienced employees.
Humongous function and customization options are laid out right in front of the user, as soon as they open the application and run the program. It offers a unique opportunity to change not only the basic designs but the animation effects as well.

Guidance through the settings is intuitional and easy to navigate through.
Data from other launchers can be transferred from other launchers to Nova Launcher in just one click. If the user is a beginner and has not yet gained enough experience in launcher applications, this may as well be the perfect option.

The layout of a tablet screen will be preserved and there will be no need to learn how to use an almost new device.
If during the procedures, any problems come up, it is the best option to contact the support team, which is efficient and answers quickly to satisfy every customer. Even though there is a paid version, not many adverts and phrases go around the app.

Working with a launcher like that is stable and does not have sudden errors. However, on some tablets, the application may not be used.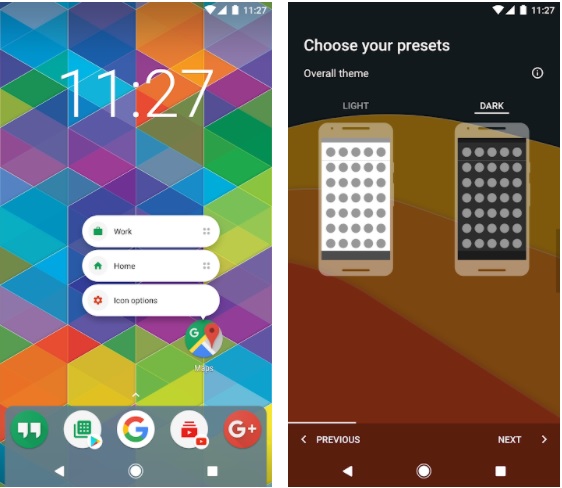 Downloads: 50000000 +

Customers rating:

(4.5 / 5)

Microsoft Launcher
This tablet application is not as popular as the previous one. Another difference is the absence of premium options which the users can buy with extra money. The developer is the famous Microsoft Corporation, so great quality is guaranteed.
There are no ads in the app, stills it gets improved and updated constantly and quite often, which increases reliability indexes. Not only the basic options are available, but the widgets can be used from one side to the other.
A laconic and useful layout will surprise the clients and provide them with stability. The launcher is more useful for work purposes rather than entertainment, so it is recommended for business Android tablets. This can be noticed in the lack of variation in customization possibilities.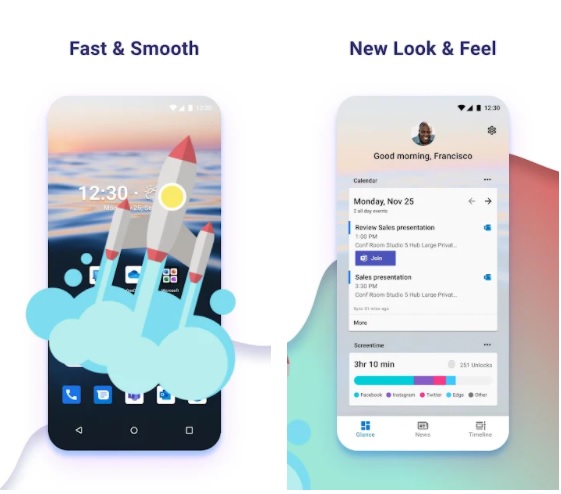 Downloads: 50000000 +

Customers rating:

(4.7 / 5)

Apex Launcher
Even though the user has to pay for some functions to unlock them, Apex Launcher can be installed on any tablet device with an Android version of 4.4 and higher.

The Android Does Team has made an architectonic and constructional application that will help improve the home screen of any device.
A gesture system can be established, plus the positioning of icons on the grid is allowed to be changed. One can choose preferred animations and other factors. No useless functions are taking up space in the application construction.

Instead, there is an option to add unusual functions to the lock screen and access them quicker.
The advantages list includes an easy-to-use menu and setting design and the quick access installment ability. It is not with every app that the gesture system is available, which makes Apex Launcher more unique.

Some programs which are barely used can be hidden without deletion so that they do not take up space. The only disadvantage on the other hand is the periodical lags in the system.
Once the application is opened, one will be presented with a modernized layout. There is also an app lock available which will provide safety for all data stored there. The features presented are progressive and innovative.

One of the possibilities with the app is to determine the location of the user and improve the content shown.
Overall, the application can be uploaded on personal and business devices. Even with the newest features and factors, there are still the standard and basic ones available.

There are also a couple of tablet version variations for different purposes developed so that the utilizer can choose the one they want.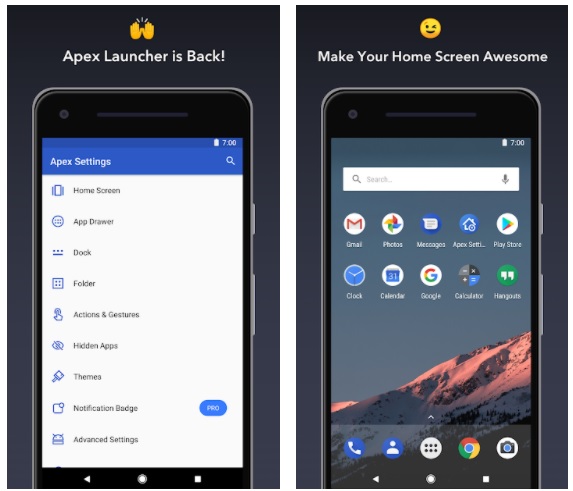 Downloads: 10000000 +

Customers rating:

(4.2 / 5)

You may also like: 12 Best Car Rental Apps Like Turo for Android
AIO Launcher
AIO Launcher has gotten the most positive reviews mentioning its functionality. People recommend it due to its mellowness of choice and believe it is almost perfect. The AIO Mobile Apps provider has created a successful application that managed to gain an auditory, though it is relatively new.
This launcher can be used to change the home screen completely, switch everything, and improve its capabilities. There are so many possibilities and results that can be achieved with the unusual app. Nearly all functions are available in the free version of the application.
As soon as the program is opened, on the main screen that opens up immediately, notification lists can be seen. In these, the customers are allowed to create enumerations that show the news in the world, missed messages and calls, and basic information like charge levels and the amount of digital memory available. Also, currency conversions can be seen there.
This application is most appealing to skilled and young users. It is not suitable for beginners, as the navigation procedures will be harder. It is not the best idea to upload such a program for older generations that do not hold great amounts of technical knowledge.
The advantages include the possibility to change the whole layout and make it comfortable for work and everyday life. As a result, the main page gains informativeness.

The cost of the premium version is not as high, and with it, one can have access to absolutely all functionalities. It is only on rare occasions, that the application may lag.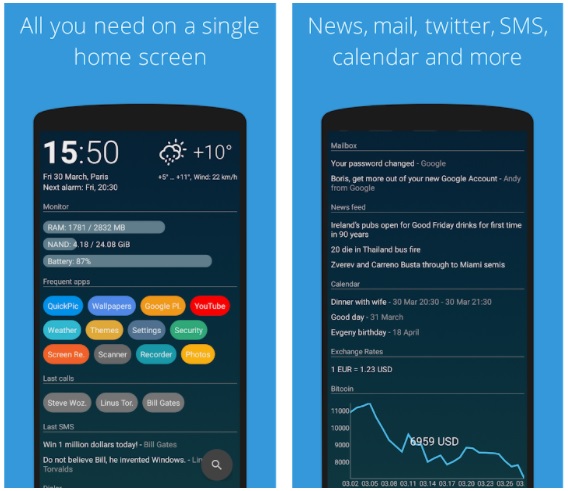 Downloads: 500000 +

Customers rating:

(4.7 / 5)

APUS Launcher
Probably the most well-known launcher. Very high amounts of users contribute to the constant popularity growth.

Sometimes, ads may appear while running the application through. The APUS Group provider has made sure that its services are available on all devices with an Android version of 4.1 and higher.
The vivid wallpapers attract the utilizers' attention as they can choose one of the fifty thousand available. There is also an option to make common apps more accessible, for example, calculators, notebooks, and torches.
The alternative customization abilities help adjust tablets to the users' liking. Just like the previous launcher, here, one can use the scheme of easy access to current news. Utilizers can always block some of the previously installed programs and hide them from their home screen.
The advantages are as follows: a wide functionality and a huge selection of wallpapers. There are themes for the widgets and one can always check how warm their processor gets.
However, due to how long the application has existed already, the speed is slightly smaller than in the newer versions. The adverts are always present, even after the premium variation is paid for.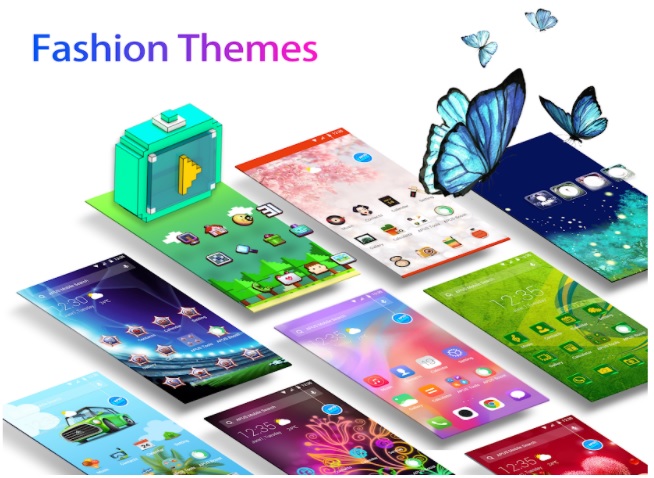 Downloads: 100000000 +

Customers rating:

(4.5 / 5)

Niagara Launcher
The developers of this launcher have a large amount of experience, as it was them who have worked on the Google Experience Launcher. This version is a newer, better one than the old development.

The schemes of work are simplistic and laconic, easy-to-navigate. Premium options and functions can be bought right in the application.
The Niagara Launcher is suitable for everyday purposes rather than working and business tablets. It is good for making aesthetic layouts. Users have decided to download the application as it can be used at any time. Switching to dark mode is easy and does not affect the capacity of work.
One can install a function that will allow a quick search option. All the user has to do after its establishment is make command with their voice and the smart intellect will reply with a suitable answer.
Another advantage of this launcher is that it does not require large amounts of memory on the tablet utilized. It can be used even on the most crowded devices. Additional widgets can be uploaded from the Play Store to optimize working processes.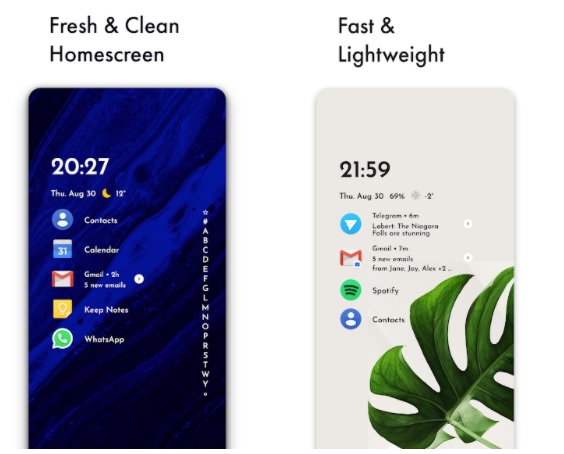 Downloads: 1000000 +

Customers rating:

(4.8 / 5)

You may also like: 12 Best Car Rental Apps Like Turo for Androidы
Poco Launcher
Not that long ago, an update for this application came into the market. New features have been added along with customization options. The old design had gotten rid of, and a modernized and optimized version was put in place. Now, the user's experience will be even better.
Once again, does not take up much space on the tablet and has a fast working speed. Intuitive guidance will allow utilizers to navigate through the launcher system. Apps are sorted by color rather than theme.
It is also now compatible with the newest Android tablet versions. Everyone has a chance to enjoy the minimalistic design and layout. It is one of the top applications to organize programs and adopt the newest icons, that have not been an option before.

The Themes app can be used to change those, unlike in the previous version, where there was a separate icon pack. Applications opened the shortest time ago are laid out horizontally.
The best feature is the possibility to hide the icons, making them private.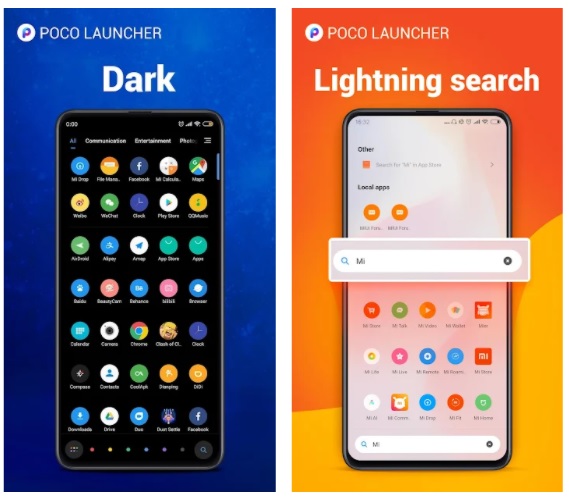 Downloads: 100000000 +

Customers rating:

(4.5 / 5)