In Google Play, there are a lot of applications devoted to love: social networks for two, editing your photos, prepare a romantic dinner, choose gifts and, of course, test for compatibility. Today, we offer you a selection of applications that will be useful and will diversify your relationship.
Also, check:
Resume builder apps for Android
BEST APP FOR ROMANTIC IDEAS:
The relations between two beloved people should be constantly developing. Do you agree? But we sometimes forget to surprise a partner or make something pleasant for her/him. In this way, the app from our list will be helpful. Have a look!
Kindu
Kundi is a tool which will help you to find romantic ideas to make your relationship more fun and diverse. The mechanics of the app are too simple! After signing up, a list of various romantic ideas is opened for you and your partner. There are more than 600 options. You can agree with each of them or deny, or choose "maybe" if you doubt for now.
Analyzing your answers, the app will find out matches in your answers which will push lovers to ideas of joint leisure. If you don't want to answer the offered question, the app can offer some own ideas. All in all, the app reminds a family doctor. It will also help you to discover your partner's wills. Why don't you try it?
Downloads: 690 +
Customers rating: 

(3.8 / 5)

BEST COUPLE GAME APPS:
Such games are not a competition in intelligence, speed, skill, knowledge, and skills. It does not matter who lost and who won. The process of communication and closeness of people is more important here. Romantic games for lovers are perfect for a date, a romantic dinner. This is an excellent script for the anniversary of the dating or the Wedding Day, as well as any weekday that you want to make your personal holiday. Romantic games for lovers can cheer up after a quarrel, make an element of flirting in everyday life. Next, we'll tell you the rules of simple, fun game applications in which you can play with your partner.
Desire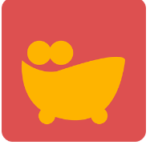 Desire is a fun game app that will spice your relations. Downloading the app, you can dare your partner and he, in turn, will dare you. There are some categories to choose from: Love sensations, Outdoor, Dress code, Roleplay and fantasy, Kitchen, Risk of being watched and others… Each category includes dozens of dares to choose from. They are constantly updated. So, it will not be boring to play the game again and again.
Each done dare will bring you some points. But you can refuse to do it and so you will not earn points for this. It is possible to create your own dares and set a number of points for them yourself. After you have earned a certain number of points, you will unlock a new level with other more spicy dares.
There is another option in the app: Quickies. Just try to shake your device and shorts messages will appear on the screen. Find the appropriate message and send to your love.
Downloads: 9 000 +
Customers rating: 

(4.5 / 5)

Happy Couple – love quiz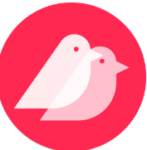 With the help of this quiz game app, you will discover your partner more closely and open new features in him/her which you haven't noticed before. The rules of the quiz are clear. You are to guess your partner's answers and so you will get points for matches. Every day you can answer 10 questions (5 questions are about you and 5 – about your partner). Gaining more points, you will unlock new levels of the game and get new challenges.
This funny game helps to discover your love and make your relationship more satisfying.
Downloads: 5 300 +
Customers rating: 

(4.3 / 5)

Love days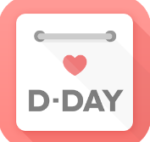 Love days is an application for couples in love, which allows you to track important events. The most important thing is to enter the correct date for the beginning of the relationship because it will begin the countdown from this moment. After that, you just need to specify the names of the lovers so that they appear on the main screen. There is a function for adding photos of a guy and a girl, as well as a background image that will become a cover. In addition, several types of design are available.
There are a lot of settings in the application: besides adding a widget with relationship information, it is possible to display this information in the status bar. A convenient function is to notify you about important dates, such as the month, year and others. Thanks to this option, the user will always be aware of a significant date. This is especially true for male people who are constantly forgetting something important about the relationship.
Downloads: 30 900 +
Customers rating: 

(4.6 / 5)

Been Love Memory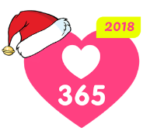 Been Love Memory app is an excellent opportunity to monitor the time during which your relationship lasts. With the help of a small application, the user can see the dates of important events and days, and reminders allow you to remember to congratulate your soulmate. After all, attention to detail is the key to a good relationship, isn't it? You just need to enter the start date for the relationship, and the program will instantly display the number of days on the main screen. In the settings, you can turn on this information in the status bar. In addition, for confidentiality, there is a password for entering the application, so that only the user knows this information.
The main screen is completely customizable: the background image, the color of the circle with information can be changed. You can download photos of lovers, and the users have the opportunity to add their own text instead of the standard phrase "In love." The heart is always pulsing on the main page (the color of which is selected from a wide list), the circle with the number of days is also animated. The interface of the application is minimalistic, based on user photos (background and avatars of lovers).
Downloads: 154 500 +
Customers rating: 

(4.7 / 5)

Been Together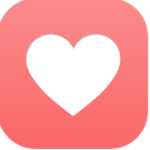 Been Together is a similar app to 3 previous ones described as it has practically the same principles of work. It is a convenient application created for couples in love. And it is widely used by young couples and married people. It allows you to track the number of days a man and a woman are in a relationship. The app is fully customizable so that you can add photos, names, words, colors, change the background and so on. It can count the days you are together and how many days you are married. So, you will get notifications in time!
Downloads: 92 400 +
Customers rating: 

(4.4 / 5)

BEST COMMUNICATION APPS:
You can find a countless variety of instant messengers and social networks, through which you will stay in touch with all your friends and acquaintances, but do you know any applications for private communication with your most dear and beloved person?
Messengers for lovers are different from the usual social programs for communication. They allow you to send each other not only text messages, but also photos and, of course, millions of emoticons, animated hearts and much more every minute, what is very important for a couple in love, but it looks strange to everyone else.
Between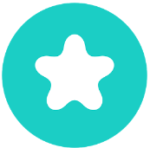 Between is a social network for couple number one on our list. And it is worth to be as it is highly appreciated by its users. It has been downloaded hundreds of times already. The interface of the app is pleasant and user-friendly. You can change it as you like: set new wallpaper, choose from different color schemes … in general, there is a lot of space for imagination.
And now, let's talk about what there is not in any of the analogs of Between, namely, the "Box of memories." All the most iconic and masterpiece dialogues and important photos of your couple come there, and, as a result, you have a private online archive of the best moments of your life. In principle, again, not bad – surely this option will have to taste for all romantics, prone to nostalgia/bright memories of old times, or fans of careful documentation, or those who want to create a historically-romantic photo collage, or … yes, in fact, to anyone.
Like all its analogs, this application is completely free.
Downloads: 385 500 +
Customers rating: 

(4.6 / 5)

LokLok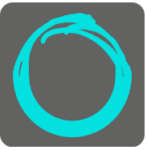 The LokLok app is an entertaining lock screen! With it, on the dark screen of the phone, there will be funny pictures signed by messages from your love. Here are five steps to be taken in order to receive such messages:
+Add your partner to the LokLok application group.
+Draw something on top of the locked screen.
+Comment on the picture with your favorite photo.
+Send a picture or a message to your partner.
The LokLok application is an opportunity to be in touch with a loved one without words. The main advantage of such messaging is the complete confidentiality of information – messages simply disappear without a trace.
Downloads: 14 300 +
Customers rating: 

(4.1 / 5)

BEST TO-DO-LIST APPS:
If you want to manage everything and organize your family life, you will have to manage your time competently. So, you can not do without lists of tasks. A notepad with a pen is a wonderful thing, but sometimes you need more functions.
Cozi Family Organizer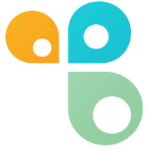 You need to have a phenomenal memory to remember all. We are all people and we need a special tool to solve this problem. For example, it can be a mobile application of Cozi Family Organizer. It significantly simplifies life, the main thing is to open it as often as possible.
To start using the app, you must specify a password which will be known by both, it is the first step to personalize the application. This creates a shared account. Next, specify the name for your pair and add the next member with whom you share your responsibilities.
The available sections in the menu are as follows:
common calendar;
shopping list;
to-do-list;
culinary recipes that can be used in the kitchen together;
diary used as a base for pictures or general histories;
Cozi Family Calendar is a great idea for a modern family. The application is perfectly done, intuitive, and in addition, can be named the best family application or "must-have" for a better life.
Downloads: 52 900 +
Customers rating: 

(4.4 / 5)

Wunderlist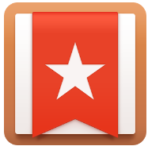 Wunderlist is a kind of a task manager, which allows you to create to-do lists, plan your vacation, make important notes, including discussing them with your partner. In Wunderlist, you can create a reminder of an important meeting where you should be together or event and receive a notification for a certain time.
Wunderlist is an excellent diary, for those who like shortness and like everything to do in time. Since there is an opportunity to keep your accounts on different devices, unlimited access to their records is opened for the user in any place where there is a computer/phone and a connection to the network.
Downloads: 357 500 +
Customers rating: 

(4.6 / 5)

BEST COOKING APPS FOR COUPLES:
There are a lot of culinary applications on the market: users like eating too, although less than playing, but still, more than working! There is applications paid and free for European, Japanese, Central Asian and Caucasian cuisine; with various recipes; about cooking from what is in the fridge and using professional ingredients… In general, we have selected the top applications which you can use to cook a romantic dinner with your love.
Yummly Recipes & Shopping List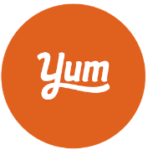 Instead of making your way through the mountains of recipes to find one worthwhile – just install the Yummly app on your Android device. So, you will fastly choose what to cook for a romantic dinner with your half. If your partner doesn't take part in cooking as he/she is too busy, you can share the recipe with him/her to approve it.
You can save your favorite recipes, create shopping lists and make orders online using them. The application takes into account your dietary restrictions and tastes to offer you to cook something that exactly will please you and your partner. Based on the selected 5 recipes, Yummly constantly improves the list, which opens every time you use the application. If you both like the recipe you can save it for further cooking.
Downloads: 82 500 +
Customers rating: 

(4.5 / 5)

Tasty Recipes & Cooking Videos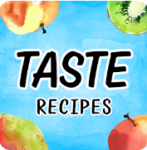 Tasty Recipes – this is just the application that your couple needs if you tend to try unusual and interesting recipes in comparison with those available in traditional culinary books. You will only need to watch short 2-minute videos, and you will be able to learn how to cook better, thanks to step-by-step visual instructions.
New recipes for the unusually popular dishes in Tasty Recipes are added daily. However, the application can be especially useful not only due to its clarity, and detailed instructions for cooking, but also the availability of a complete list of ingredients for each recipe.
In addition to the recipes in Tasty Recipes, there are useful tips. In the 'lifestyle' tab you will find a lot of tips on how to make ordinary salads more unusual, for example, put it in beautiful jars. Or, for example, you will find a lot of ideas how you can vary the banal oatmeal for breakfast. Tasty Recipes is a great app with tons of tasty recipes, presented in the form of professional short videos. This is an excellent source of inspiration for gourmets.
Downloads: 16 300 +
Customers rating: 

(4.8 / 5)

BEST SHOPPING LIST APPS:
As soon as the honeymoon of the new relationship comes to an end, everyday problems begin to slowly come to your house. Someone has to take responsibility for more daily aspects of life, such as walking with a dog, paying bills for electricity, and weekly purchases.
Our Groceries Shopping List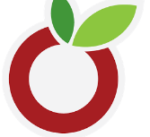 Our Groceries app will try to alleviate at least one of these tasks. The program allows you to create general shopping lists and classifies them into sections.You can create lists using built-in elements or add your own, and then share them with a partner. Once one of you buys a product, you delete it from the list and the changes will be synchronized between all the connected devices. The application works and in the opposite direction – if you forgot to tell your half that you need to buy milk on your way home, you can send her instant notifications.
You can create lists using built-in elements or add your own, and then share them with a partner. Once one of you buys a product, you delete it from the list and the changes will be synchronized between all the connected devices. The application works in the opposite direction too – if you forgot to tell your partner that you need to buy milk on your way home, you can send him/her instant notifications. If you have decided to cook something special together, you can also add a recipe to the shopping list and share the idea with your partner. All the information will be synchronized.
Downloads: 36 600 +
Customers rating: 

(4.6 / 5)

Out of Milk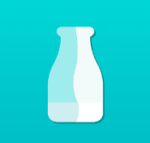 Out of Milk is another helpful tool when creating shopping lists for your romantic dinner with your beloved.
The interface of the program is quite simple and understandable to anyone. Here we will find three menu items: a shopping list, a to-do list, and a stock list. All lists can be easily shared with your partner. In each of the sections, we can create a separate list of everything necessary. The appearance of the list itself is quite pleasant and is made in the style of an ordinary notebook.
When adding a new list, we can set the desired weight, volume and quantity of the product. Accordingly, the application can calculate the cost of the upcoming trip to the store, based on the user-set price. You can enter this information with a key or a voice. An interesting feature of Out of Milk is the ability to read barcodes, deciphering information about the product.
Downloads: 213 700 +
Customers rating: 

(4.6 / 5)

BEST PHOTO EDITOR APPS:
Modern mobile photo editors are developing so fast that they can completely replace the traditional means of editing photos very soon, at least for amateurish purposes. We offer to your attention the best simple and enjoyable programs to improve your photos with beloved one.
Love Collage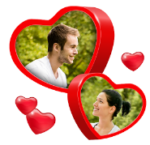 Love Collage is a very interesting application with which you can create an amazingly beautiful photo collage and give it to your second half on Valentine's Day for example.
So, choose the right photos from the gallery and start creating real works of art from them. Immediately add that the app work with ready-made images. The first and most important function is, of course, the template. There are more than 30 of them for every taste and color. All are decorated in a romantic style and are designed for two people.
The next stage – choose the appropriate frame – their number is also off the scale. In addition, your "work of art" can be decorated with a variety of stickers. Advanced settings called Enhance allow you to select the desired brightness, contrast, blur, etc. And the final touch is the use of color filters that allow you to "age" or vice versa to make the image brighter.
Love Collage is the best in its category application that deserves the highest scores!
Downloads: 229 300 +
Customers rating: 

(4.3 / 5)

Love Photo Frames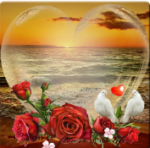 Love Photo frames is another famous app to make your photos together brighter. In the app, you will find a great number of various romantic frames to your photos. You can add a photo for decorating from your phone's gallery or take a photo with the camera. Then, choose the frame you like best of all and save your masterpiece.
You can do edit photos together with your partner, or if you want to make a surprise there is a possibility to share ready photos via social networks (Facebook, Twitter, email and so on…). Amaze your beloved!
Downloads: 10 600 +
Customers rating: 

(4.5 / 5)

BEST APPS TO WATCH MOVIES TOGETHER:
Rabbit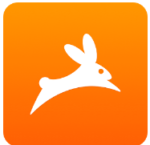 Rabbit is a simple app which allows to movies or TV together at the same time but on different devices. So, if you are at a long distance from your love you still can spend time together!
Find something interesting to watch later and offer it to your partner. Then, find the convenient time for both and enjoy.
Rabbit can be used as a social network even. You can send short messages, pictures, and gifts to your partner.  The app also allows making video calls to always be connected.
Downloads: 300 +
Customers rating: 

(4.4 / 5)

Tubi TV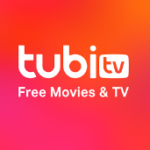 Do not know what to do in the evening with your soul mate? What about watching a romantic comedy together with a bucket of popcorn? Android application Tubi TV is at your service. With this app, you will get premium access to the best broadcasts of movies and television. And all these goodies are free.
Here you will find the best TV shows and films from around the world, action, drama, culinary shows, sitcoms, horror and music charts. And all this will be available, directly from the screen of your device.
Downloads: 159 900 +
Customers rating: 

(4.1 / 5)

BEST WEDDING PLANNER APPS:
In the pre-wedding fuss, it's so easy to miss important details, without which the result will not be what you expected. To keep the whole process under control, it is worthwhile to use the wedding apps on Android. We have selected for you the most useful applications for self-preparation for the wedding, which are distinguished by a friendly interface and thoughtful usability.
WedMeGood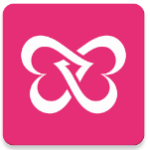 If you are just looking for interesting solutions for the design or organization of a wedding, the selection of dresses, hairstyles or makeup, the application WedMeGood will come to the rescue. Here you will find thousands of ideas with pictures and descriptions, among which you will certainly find the basis for the concept of your own wedding. And then you can realize your ideas, relying on ready-made solutions.
Also, this application is intended for search of the experts, capable to organize, to photograph, arrange, entertain; stylists, video and photographers, manicure masters, make-up artists, hairdressers, etc.
Downloads: 1 100 +
Customers rating: 

(4.6 / 5)

Wheel of Love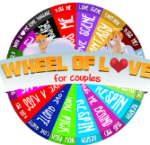 Organize a romantic-playful evening for two, seasoning it with piquant entertainment. Release your inner child, discard all worries, allow yourself to flirt, flirt with each other and just feel.
For such an evening, the game app Wheel of love is perfect. There is no competition for the championship, there are no losers. There are only seething emotions, feelings and closeness of two people.
Downloads: 1 800 +
Customers rating: 

(3.6 / 5)
BEST APPS TO TRACK IMPORTANT EVENTS:
Probably everyone forgot the anniversary of the life together of two lovers. Imagine, you were too busy at work or just feel bad, forgot to congratulate your soulmate on a wonderful date. So you can use one of the perfect application from our list and always be aware of how much time has passed since the beginning of your relationship.
Couple Widget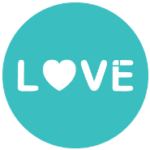 The application is a widget that needs to be installed on your smartphone. After installing the Couple Widget application, you can upload your photos: (yours and your love) and set the start date for your relationship. The widget will display the following information: your photos and how long you are together.  The application has a simple interface, which basically consists of function buttons. And the setup will take very little time because it's not difficult to understand.
With this tool, you will not forget to congratulate your soulmate on a significant date and make a pleasant surprise.
Downloads: 52 900 +
Customers rating: 

(4.8 / 5)
Couple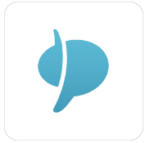 Everything you do in Couple is available only to your partner and only the second user of your micro social network has access to all your messages, chats, photos, video and voice mail. At a minimum, an interesting concept. Many of the functions of social networks and web services that are familiar to us are realized in a special way here, but the greatest interest for lovers can be caused by ThumbKiss – touching each other at a distance.
Start the Thumbkisses mode and tap with your thumb anywhere on the smartphone screen. The display of the device of your partner will have a fingerprint (of course, not yours, but just the corresponding picture). If the second user of the Couple touches the screen exactly in the place of your print and does not take away the finger for one second, then your smartphones vibrate.
The Сouple, as an application for communicating only for two, offers a couple more unusual features. For example, it is the ability to simultaneously draw the same picture on different smartphones together. There are a few tools for drawing (a brush with three dimensions, an eraser and a selection of several colors), but it's quite possible to draw some uncomplicated picture together. The possibility of such a creativity is a small, but pleasant feature of Couple.
The Couple is a modern tool for fixing your relationship tape, which replaced the photo albums and video archives of past generations. The application not only absorbed many of the usual social networking features but introduced something new into electronic communication.
Downloads: 32 400 +
Customers rating: 

(4 / 5)
Couplete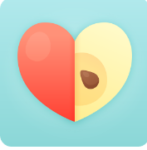 This application is a very unusual messenger, in which there will not a long contact list. You can communicate only with one person – your second half. The is a built-in chat only for you! It has a variety of pretty sticker packs which you can use in your chat. The app also can be used as a wish list for you and your partner where you can note what you want to do together this or that day. Moreover, Couplete can help you not to forget about important events of your pair, as it has a calendar and you will get notifications in time.
All in all, Couplete is a multifunctional app for lovers. If you often and actively communicate with your second half, then this application is at least worthy of attention. Couple is quite a good replacement to instant messenger, SMS, social networks and even voice calls, but only for two.
Downloads: 33 400 +
Customers rating: 

(4.4 / 5)
LoveByte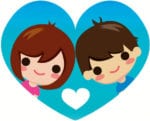 A working day is in full swing, what means that most of the lovers will have to keep communication in the distance. With the LoveByte app, it will be easier to realize. As the previous app, it has a number of useful functions and it is more than just a couple messenger.
Having this app in your pocket, you will never miss the anniversary as the app has a built-in calendar where you can mark important events. If you want to know how far is your partner, you can easily calculate the distance between you and him/her.
Here, you can add photos and arrange them in albums for easy access. Keep all the important moments in one place!
Downloads: 14 700 +
Customers rating: 

(4.2 / 5)
Wedding Planner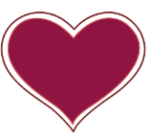 It is a user-friendly application for planning wedding affairs. Particularly pleased with the fact that despite the presence of all the basic functions – budget management, to-do list and guests, it is not overloaded and works properly. The app also has built-in costs calculator what is also convenient while preparing for a wedding day.
When the date of the wedding is appointed – it remains to count the days before this event and hope that they will be enough for preparation. This simple, but the nice application will help to make it visually.
Downloads: 2 500 +
Customers rating: 

(4.6 / 5)
So, you got acquainted with a selection of mobile applications for lovers, which, dare to sincerely hope, you liked.