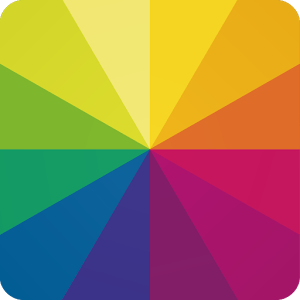 Fotor Photo Editor is a very popular photo editor. The Fotor contains all the basic sets of tools for editing pictures, and in addition to this, there are several own presets and filters.
Why is this application for Android so popular? Probably because of the stability demonstrated in its work, and the absence of unnecessary effects, ugly frames, and other trivial things that overload the interface. But Fotor Photo Editor can count on its merits function to create collages.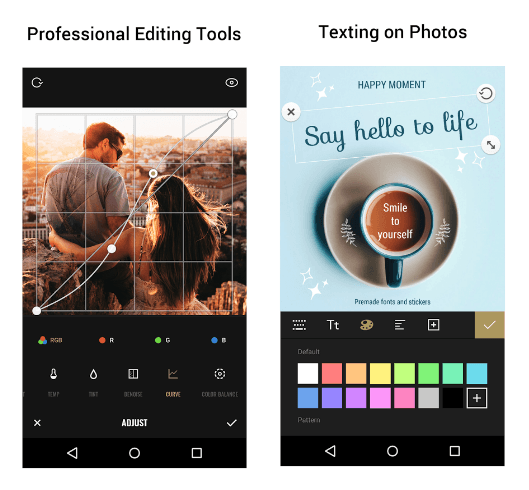 You may also like: 11 Best Apps to Add Texts to Photos for Android
We want to underline that the number of blanks is huge, so there are no standard views, they open in the second tab of the program and are called "Journal." In standard templates, you can observe a different arrangement of photos.
Types of the template vary from the number of photos that should be placed on the supposed photo collage. In the section of the magazine, you can arrange photos in a unique way, you just need to see it, so look at the screenshots to see how the photos start to look good.
Going to the settings of the usual photo collage, we can crumple the location of photos, their design, and much more. If there is a desire, you can change the settings of the photo frame that surrounds the photos.
Due to its unique capabilities, this application was popular with most users who installed it. They create unique photo collages with this application and therefore we recommend you to use the program for the purpose right now.
Main features of the application:
A clear and functional editor.
The ability to create collages with a lot of interesting templates.
Possibility to share the image in popular networks, services, and applications installed by you.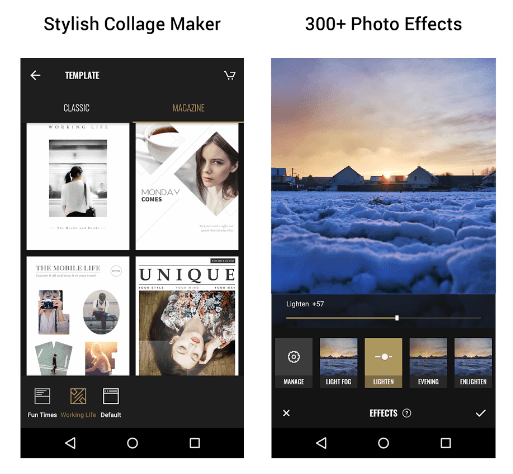 Downloads: +50000000
Customers rating: (4.5 / 5)
You may also like: 13 Best photo organizer apps for Android