Platformer games are the popular genre in the world of Android games, and their main advantage is that it includes a number of sub-genres, such as action games, shooters, puzzle games, and so on. In the following article, we have gathered Android platformer games that are worth downloading.
And before you start, you can also check the best 2 player games – you will find interesting game apps where you can play together with your friends!
Dead Cells
One of the most exciting platformer games, that I have found.
As the player advances through the stages, a number of tools, goods, and skills become available to them.
Dead Cells' combat is frantic and difficult, forcing the player to use a variety of melee and ranged attacks, dodges, and parries in order to destroy their opponents. Because the levels are procedurally created, each replay is distinct.
Advantages:
fantastic gameplay mechanics
quite addictive
the snappy and simple controls make it simple to start playing
excellent graphics and hand-drawn animations
well-designed and diverse locations
One of the game's minor shortcomings is that it can be difficult at times, which some players could find annoying.
This is a feature of the game that adds to its appeal, and it is tremendously satisfying to complete a challenging level or fight. But also, this game has some bugs and is more suitable for older Android versions.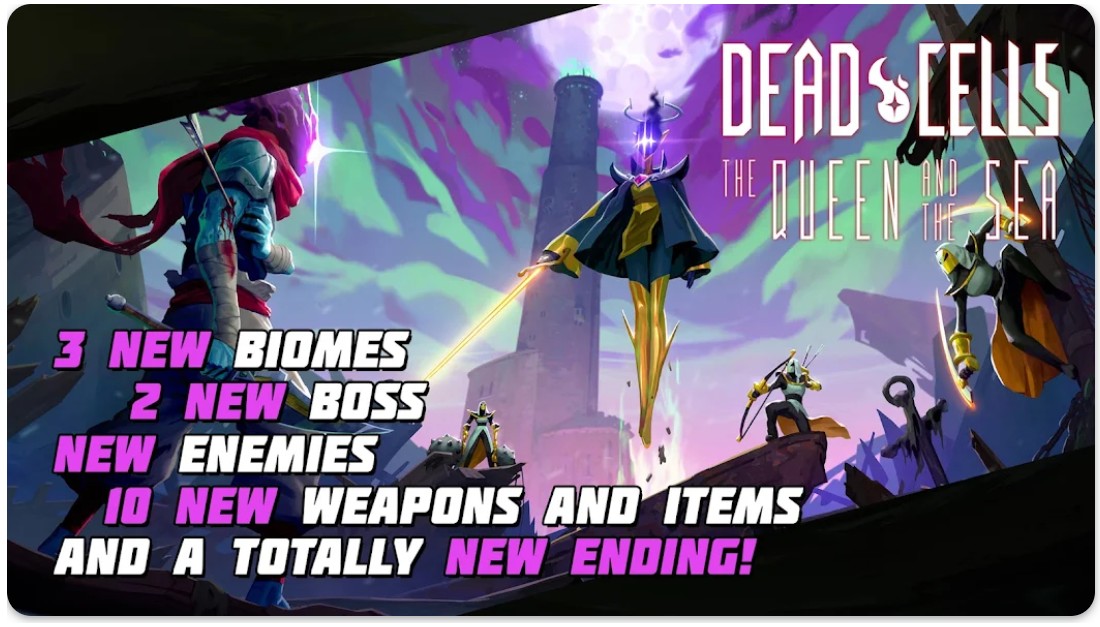 Downloads: 500 000+
Customers rating:

(2.8 / 5)

You may also like: 15 Best Local WiFi Multiplayer Games for Android
LIMBO
If you are mad about the dark and mysterious atmosphere, this game is made for you! The game tells a story about an unnamed child who awakens in a gloomy woodland and embarks on a perilous search for his missing sister.
In this game you will find:
obstacles and puzzles, that are not so difficult
dark atmosphere
monochrome aesthetic style
minimalist music and ambient sound effects
The gameplay of LIMBO is superb, with simple controls that are easy to learn. The game's physics engine is also well-done, which makes the puzzles seem pleasant to solve and realistic.
The game can be fairly short, with the majority of players finishing it in a matter of hours, which is one of its few negatives. The replayability of the game, where there are numerous hidden treasures and alternative routes to find, makes up for this.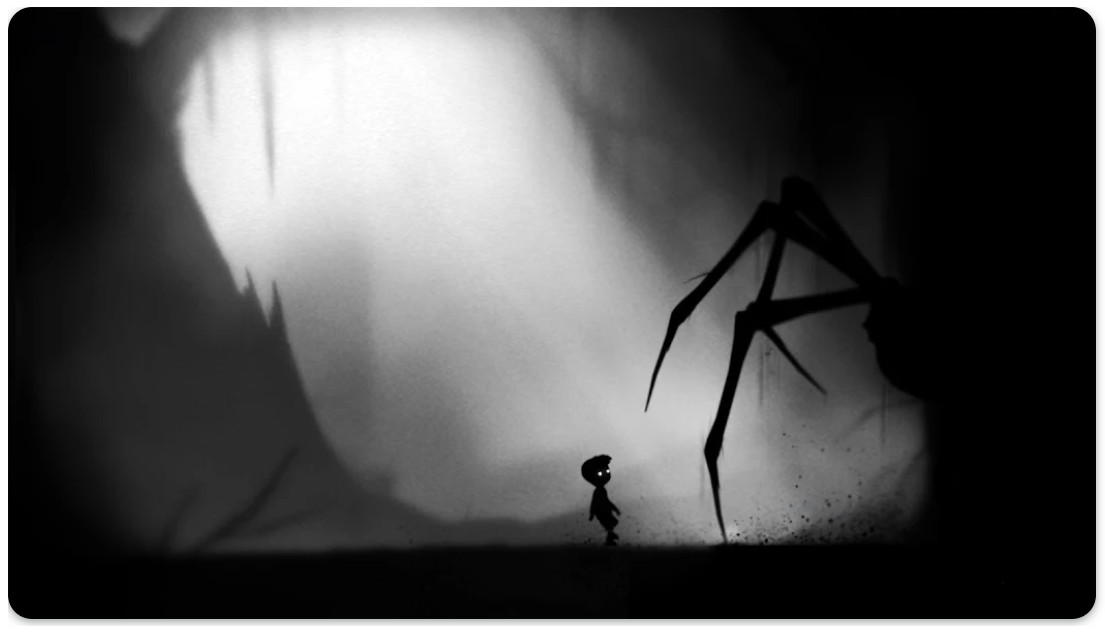 Downloads: 1 000 000+
Customers rating:

(4.4 / 5)

Witcheye
Also, we have found a game with a simple plot that can excite you. This indie game is an optimal option for old versions of Android.
Main features
fantastic gameplay
snappy controls that take some time to get used to
enjoyable combat distinctive control
the system adds a level of accuracy and control to the gameplay
well-designed stages including a range of adversaries and obstacles that the player must avoid by using timing and strategy
The main character of the game is a witch who has been transformed into an eye by a knight and must go on a quest to reclaim her stolen goods and take back her original appearance. The witch can use magical beams to interact with the environment and defeat foes.
It has vibrant graphics have a delightful aesthetic style that gives the impression that the game is a live cartoon. The landscapes in the game are well-designed and diverse, while the character designs are unique and inventive.
This game is very short, which causes the replayability of the game, with collectibles and secret stuff to find in each level, which makes up for this. So, if you are looking for a short game, a Witcheye is for you!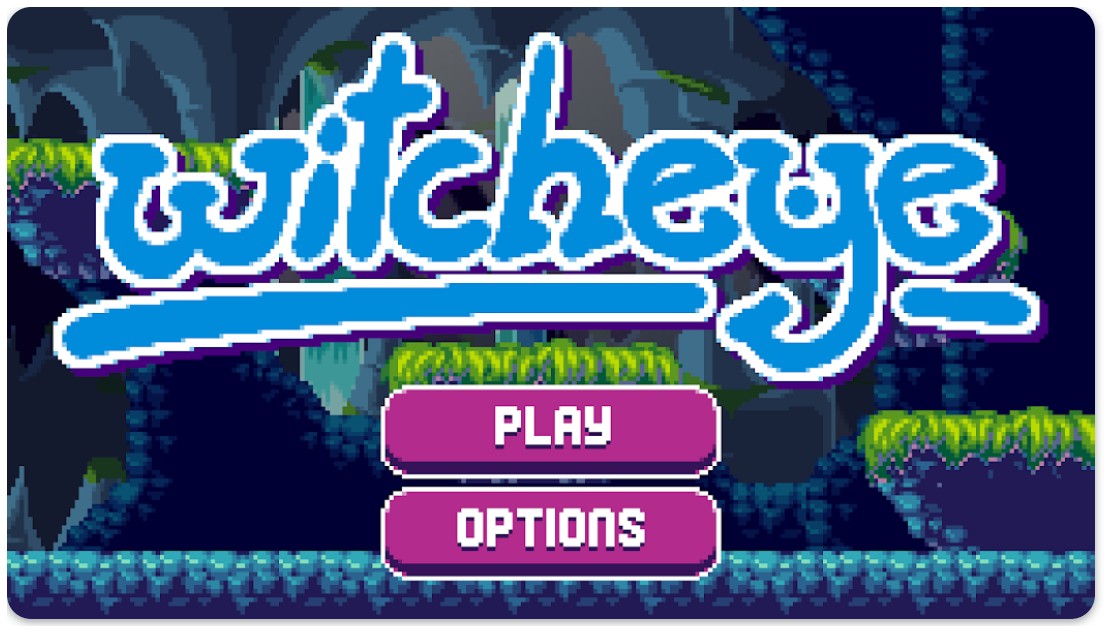 Downloads: 5 000+
Customers rating:

(4.6 / 5)

The Cave
The next game that can interest you is The Cave. This game has a thought-provoking and interesting story. Seven people, each with their own distinct past, are followed throughout the game as they investigate a secret cave that satisfies their greatest needs.
Yet as they explore further, they come across sinister secrets and are forced to face the results of their desires.
Main features:
not convenient control
the hand-drawn art style and each level has a unique theme and atmosphere
short game's length
variety endings
You have to overcome obstacles and difficulties in order to advance through the levels. The unique skills and backstories of each character offer a variation to the gameplay. The puzzles are cleverly created and difficult, frequently requiring the player to use several characters and their skills.
The game's audio design is also excellent, with an appropriate soundtrack and ambient sound effects that enhance the ambiance of the experience.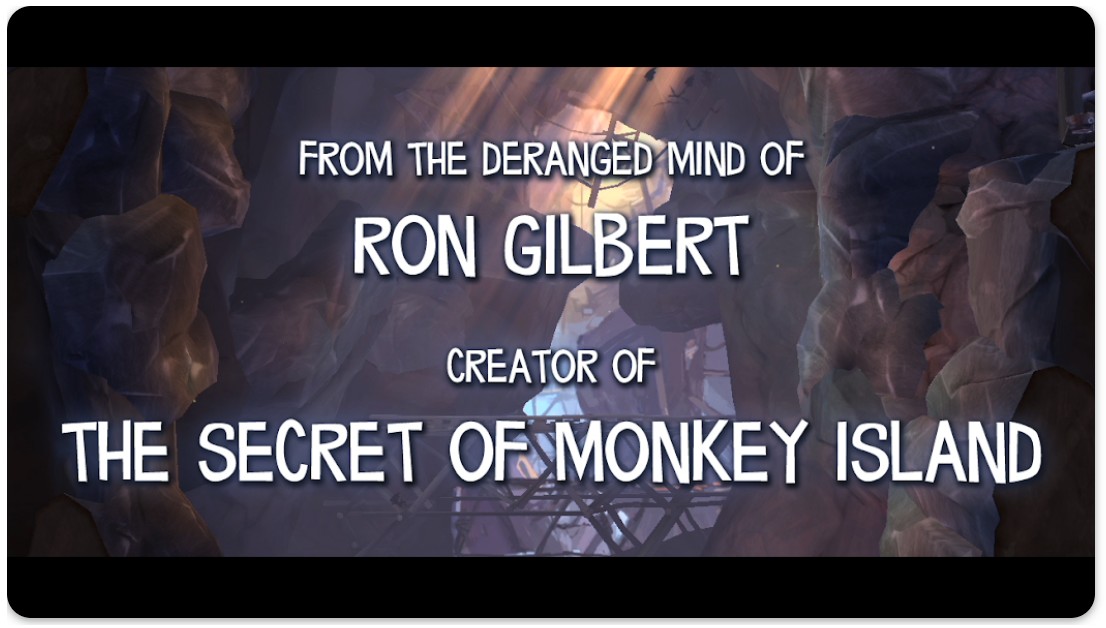 Downloads: 50 000+
Customers rating:

(4 / 5)

Dadish
I saw this game on my recommended list and decided to give it a try. This game excites me it's the retro atmosphere, and I really have fun playing it.
The father-radish, who is controlled by the player navigates stages chock-full of enemies and obstacles by jumping and dodging. Boss battles are also a feature of the game, adding diversity to the action and requiring time and strategy on the part of the player to beat the boss.
Advantages of this game:
intuitive controls
difficulty and variety of the stages are thoughtfully balanced
well-designed boss battles
unlockable secrets
forty levels to play
This game appealing visual style and vibrant, colorful palette give the title a distinctive, fun appearance. The surroundings are well-designed and diverse, and the character designs are unique and inventive.
But the is one negative moment about an advertisement, which sometimes annoys me, but it doesn't interrupt me from having fun.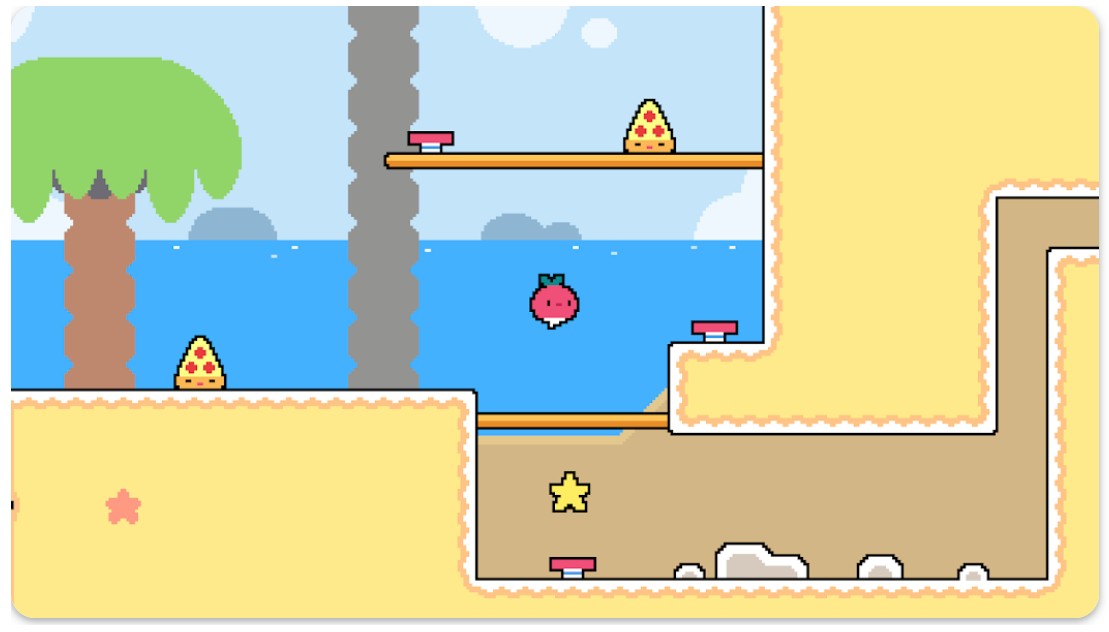 Downloads: 1 000 000+
Customers rating:

(4.2 / 5)

You may also like: 9 Best Offline Indie Games for Android
Oddmar
I am really into Scandinavian mythology. When I saw this game, I realized that it was created for me. So, now I'm helping Oddmar to get his place in Walkhalla.
Main features:
Boss battles
Simple controls
The difficulty and variety of the stages are well balanced
Magnificent hand-drawn graphics
The player controls Oddmar as he leaps, fights opponents, and solves puzzles across the numerous stages of the game.
The character designs are creative and intricate, and the settings are beautifully created and varied. The overall mood of the game is enhanced by a great sound design and an appropriate soundtrack.
As for me, the game is too short, but it is replayability because there are trinkets and hidden things on each level.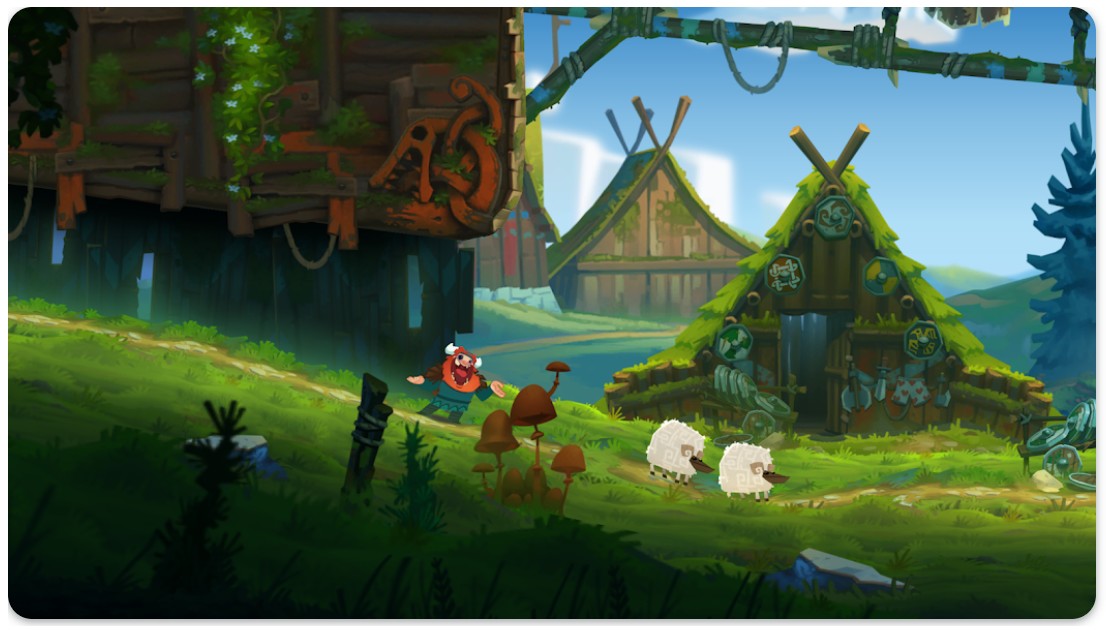 Downloads: 1 000 000+
Customers rating:

(4.6 / 5)

Dandara: Trials of Fear
When I installed this game, I wanted to enjoy good graphics and sounds and I got it!
Advantages:
difficult boss battles that call for time and strategy to win
fitting soundtrack and superb sound design
control is made especially for mobile phones
In Dandara's original and distinctive gameplay, the player moves through stages by jumping and defying gravity at the same time. The game also has a range of enemies, each of whom has unique benefits and drawbacks.
One of Dandara's most distinguishing features is its superb graphics, which contain gorgeous hand-drawn art and an unusual color scheme that creates a distinctive and immersive atmosphere.
The gameplay in Dandara is challenging and rewarding, with easy controls and a great balance of variety and complexity. I am kept fascinated by the unique mechanics of the game and the innovative level design.
Dandara is a strong woman who saves her home with you. If you like me and get tired of the strong man's main character, this game is for you.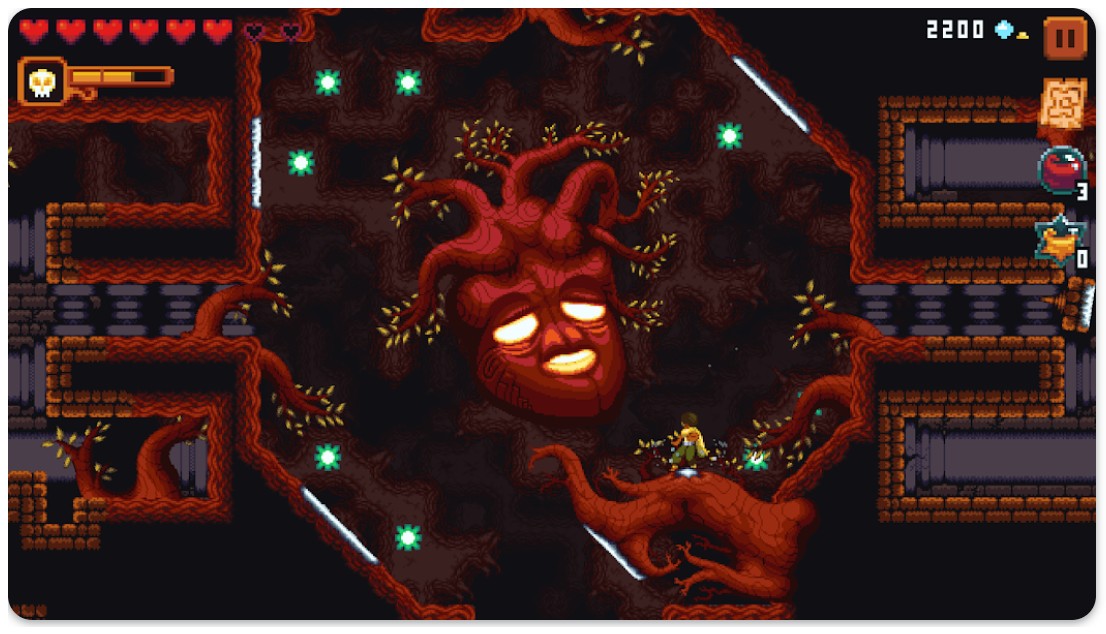 Downloads: 100 000+
Customers rating:

(4.3 / 5)

Downwell
I saw how my friends were playing this game and decided to try it. This simple game with a retro aesthetic did not leave me indifferent.
Some main features I noticed:
responsive controls, which makes it simple to go through levels and execute tricky moves
randomly created levels
The gameplay in Downwell is simple but challenging; the player must go through randomly generated levels while avoiding enemies and obstacles. In the game's unique vertical scrolling mechanic, the player slides lower down the well with each level. By using gems, they come across along the way, the player can improve the talents of their character.
The graphics in this game are simple but effective, and the pixelated graphics help to create the game's old-fashioned look. The game's color scheme is also well-designed, with vibrant hues that make it easier to see obstacles and enemies.
Overall, Downwell's gameplay is excellent, with straightforward controls and a high level of challenge that keeps the player engaged.
The game seemed so difficult for me, and I realized that I don't like randomly generated stages. But my friends cleverer than me and they are really like this game!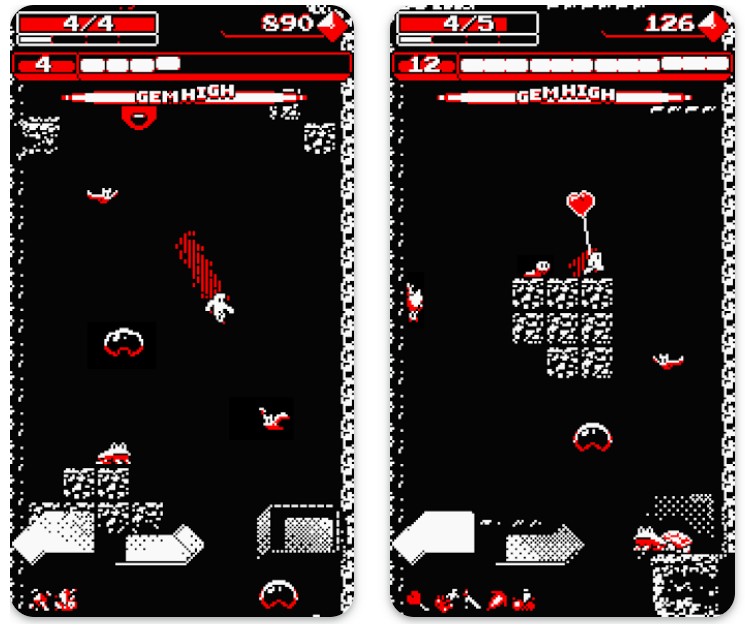 Downloads: 100 000+
Customers rating:

(4.3 / 5)

Nameless Cat
Searching for some games with cats, I found this little treasure. This story about the little kitten sometimes makes me cry, but I fall in love with this plot.
The game has a novel system and it allows the player to flip between two different cat forms, each of which has special skills.
One of Nameless Cat's best features is the story, which is given through beautifully illustrated cutscenes. The game also features a wide selection of diverse locales, each with its own unique challenges and adversaries.
Beautifully created by hand graphics in the game Nameless Cat lends it a mystical and whimsical feel. The game's color palette is also well-designed, with bold and vibrant tones that make the game's landscapes and characters stand out.
The gameplay of Nameless Cat is excellent all around, with easy controls and a high level of challenge that keeps the player interested. Another notable feature of the game is its aesthetics, which include a stunning hand-drawn art style that will probably appeal to players.
In some moments it seems difficult to me, but it is better to develop your mind and play the game at the same time.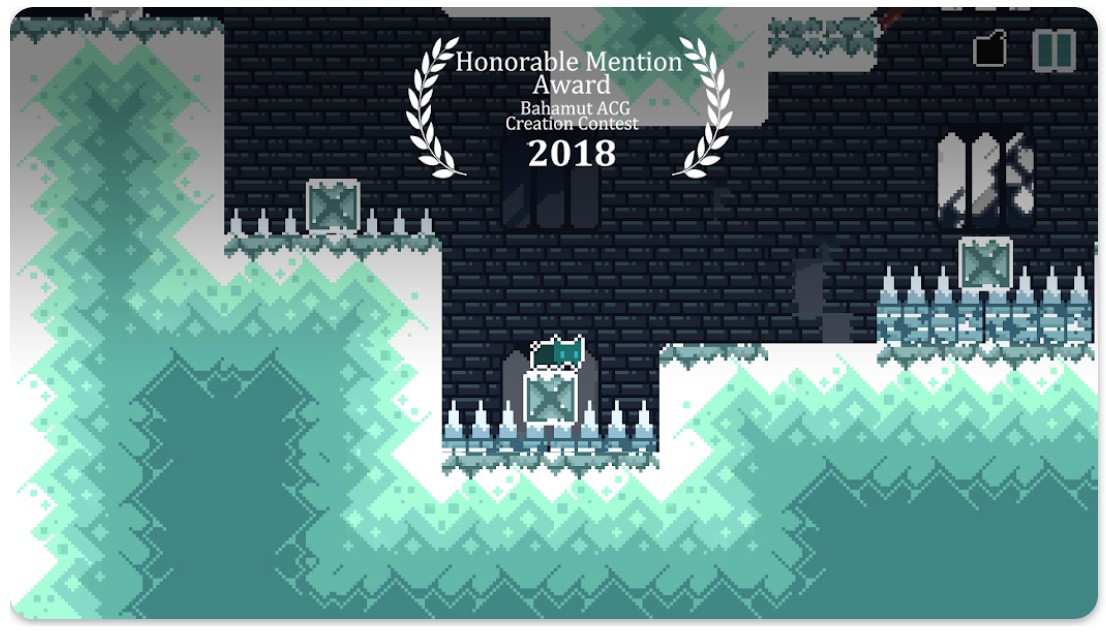 Downloads: 5 000 000+
Customers rating:

(4.6 / 5)

Blackmoor 2: Action Platformer
I looked for a multiplayer platform game for a long time and discovered this app.
Some cool features:
fast-paced and entertaining gameplay requiring the player to move through stages while slaying
foes and gathering loot multiplayer option, which enables players to band together with friends and struggle through levels together
The game has a level editor that enables players to make and publish their own unique levels with the community
a wide range of playable characters, each with their own special skills and arsenals.
Blackmoor 2's colorful and detailed aesthetics serve to highlight the game's action-packed gameplay. The character designs are superb, and there are numerous different enemy types that offer the player a variety of unique difficulties.
The gameplay in Blackmoor 2 is fantastic all around, with precise controls and a challenging level of difficulty that keeps the player engaged. The game's replayability is also significantly increased by the multiplayer and level editor features.
Maybe it seems too difficult for you, but I make sure that it is easier to play the game with friends. Now I always have fun with my friends playing Blackmoor 2.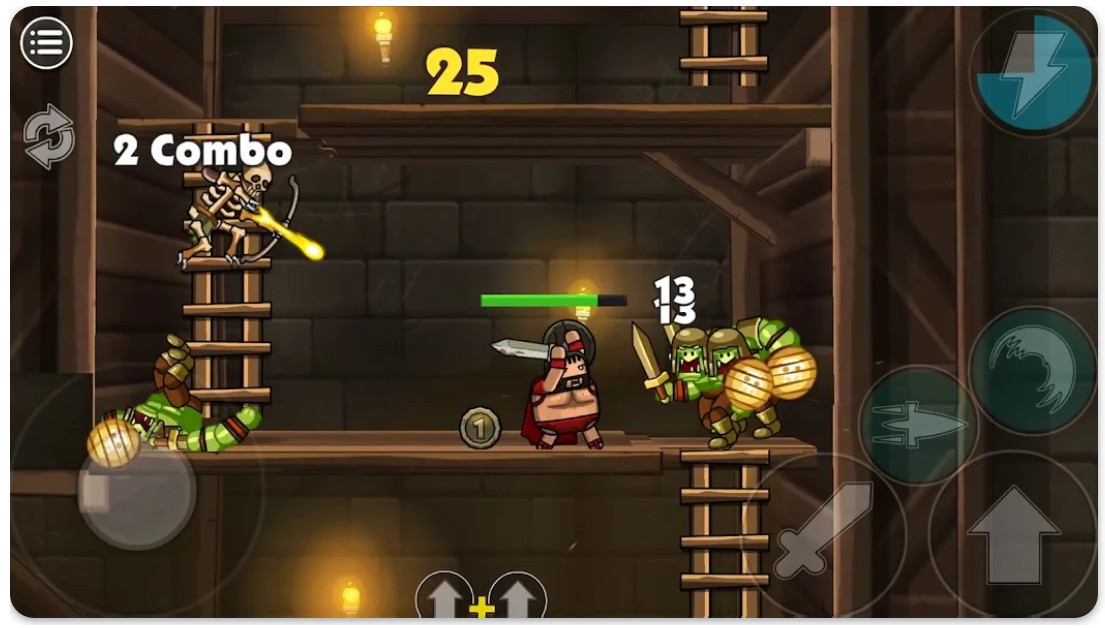 Downloads: 1 000 000+
Customers rating:

(4.4 / 5)

You may also like: 19 Best Crafting and Building Games for Android
Grimvalor
Writing the text about platformer games, I could not mention Grimvalor. This game has a classical plot, but it is well done.
The game has a lot of features, including a variety of weapons, armor, and supernatural powers to aid you in completing the challenging levels. The game also has a variety of bosses, each of whom has unique attacks and abilities that must be repelled or neutralized.
The gameplay is fast-paced, challenging, and utterly engrossing. Players must comprehend the fighting strategy of the game, which mixes hitting, blocking out, and dodging, in order to defeat their opponents. The game additionally offers a range of puzzles, traps, and platforming difficulties that will put players' dexterity and agility to the test.
The game's graphics are superb, with incredibly detailed settings, characters, and special effects. The visual of the game is dark and depressing, with a focus on creating a dirty, dismal backdrop.
I really like the atmosphere of this game, but sometimes paid content in this game is very annoying to me, but this game really deserves your attention.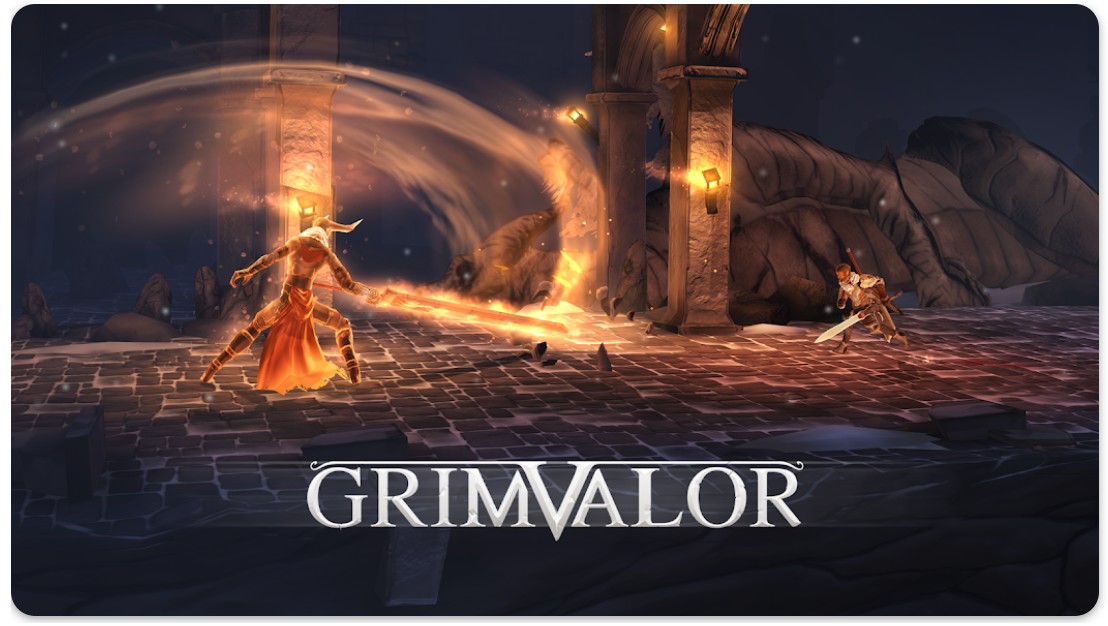 Downloads: 1 000 000+
Customers rating:

(4.7 / 5)