If you like to have fun with your friends or you're always pranking someone, here's another cool idea for you! We offer to download a cigarette smoking simulator for Android. Haven't you tried yet?
Cigarette Smoking Simulator – iCigarette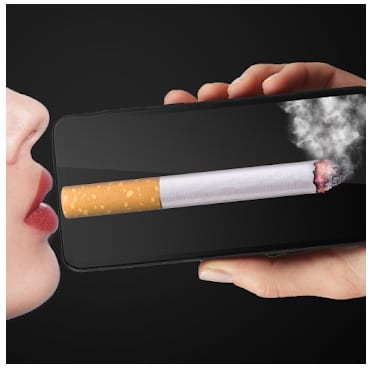 Want to have some fun? The iCigarette application simulates a burning cigarette. You will not get a real tobacco cigarette and no smoke will come out of the phone. It's just a graphic visualization of the cigarette and its box.
You can use it to play tricks on your friends.
First, you need to open the box and take one cigarette out. Next, you can watch it slowly burn out on your phone's screen. You can hold your phone to your mouth and imagine that you are smoking our virtual cigarette. Blow into the microphone area (you'll need to enable the blow feature in the settings first) or tap on the cigarette to burn it faster.
This app has a very realistic rising smoke animation. The smoke will always rise up (into the sky), no matter how you hold your phone. Turn your phone around and check its behavior yourself.
The main features of Cigarette Smoking Simulator – iCigarette:
Realistic smoke animation based on particle system;
Blow into your phone's microphone to burn your cigarette faster;
You smoke virtually and don't poison yourself or others. The app is just a prank.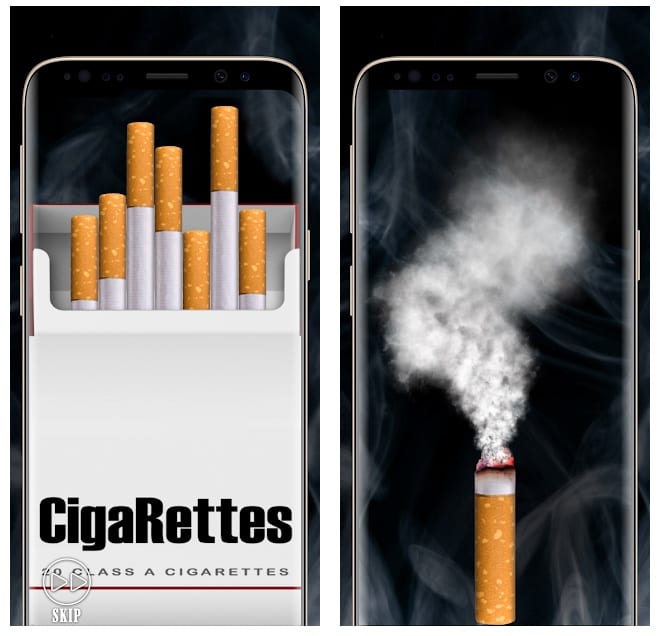 Downloads: 100000 +
Customers rating:

(3.8 / 5)

You may also like: 11 Best Fake Broken Screen Apps for Android
Cigarettoid Cigarette FREE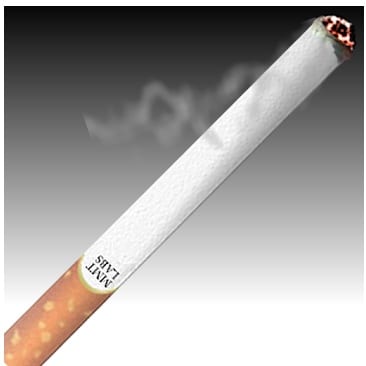 It's a great app. In short, you tap left or right to smoke another one, tap the end of the cigarette to light it, tap the ash to throw it off, tap the burning end twice to make the ring of smoke.
Some cool features of the application:
Increase/decrease the burn rate;
Offers regular cigarette, light cigarette, menthol, cigar, and even hand-rolled!
Avoid lung cancer, emphysema, heart disease, and cigarette taxes.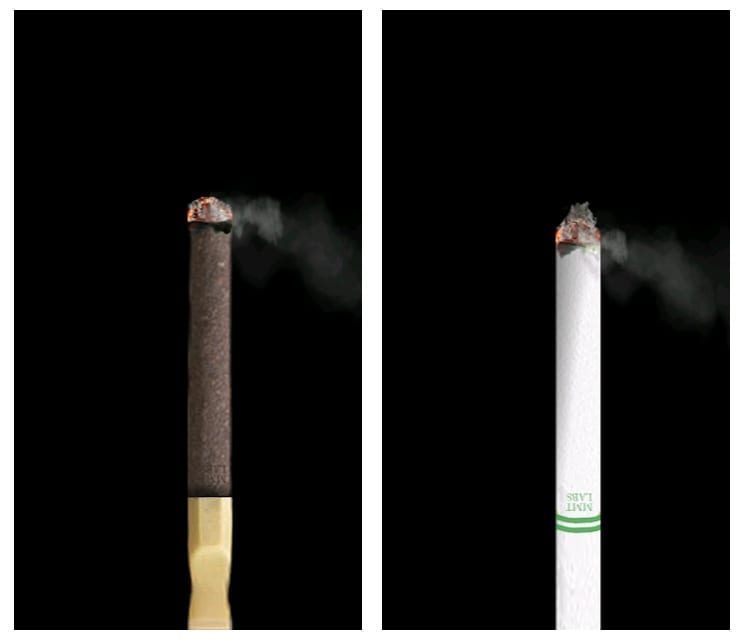 Downloads: 100000 +
Customers rating:

(3.3 / 5)

Smoke Cigarette (prank)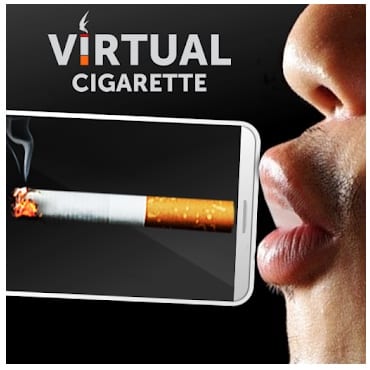 Smoke Cigarette (prank) is an app that helps those who decide to quit the habit abruptly. It simulates smoking cigarettes, which allows the user to stay healthy and save money.
Instead of buying a cigarette box, you can switch on a virtual cigarette and start smoking like a normal cigarette.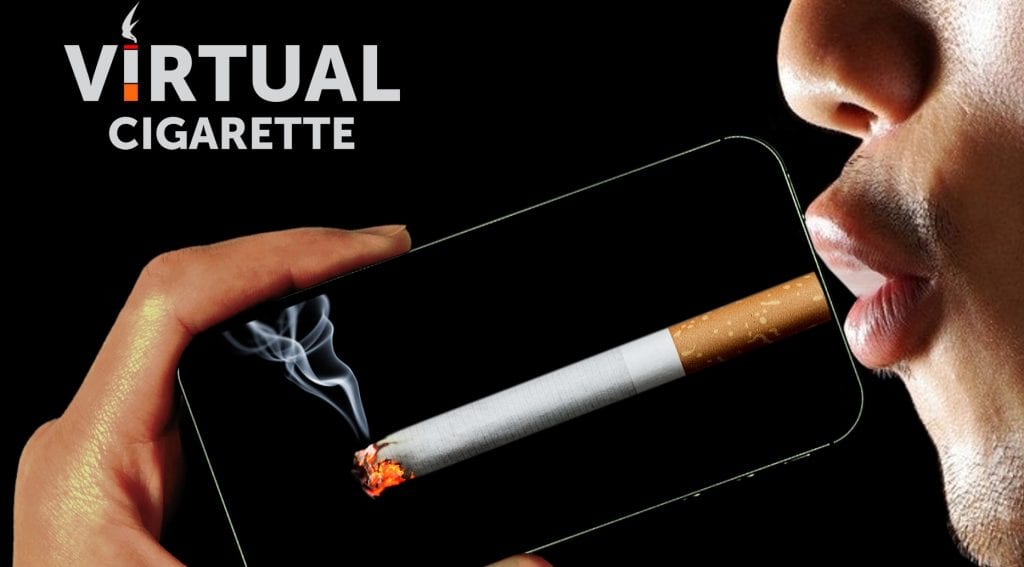 Downloads: 100000 +
Customers rating:

(3.6 / 5)

Virtual cigarette! prank 18+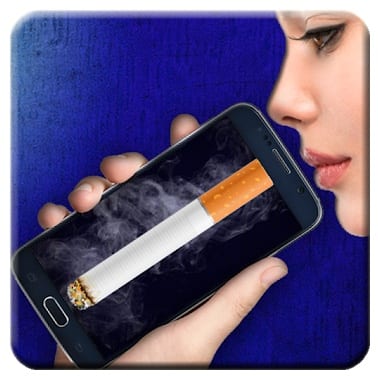 If you gave up smoking but still want to smoke – download this virtual cigarette app. It will help you. Now, you can smoke whenever and wherever you want. And it will not harm you somehow.
Just blow into the microphone of your phone when you want to smoke. The cigarette will be getting smaller and smaller while you smoke.
The smoke is quite realistic. So, you can even prank your friends by pretending to smoke a cigarette.
Downloads: 1000000 +
Customers rating:

(3.4 / 5)

You may also like: 7 Best Fake Hair Clipper Apps for Android
Cigarette Simulator – Smoking Prank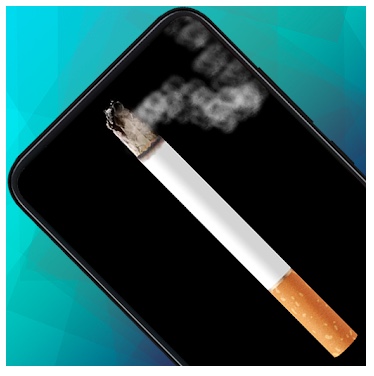 Cigarette Simulator – Smoking Prank app is designed for pranks. Fool your friends or use the app to make it easier to quit smoking.
How it works:
Blow into the mic of your device so that it produces smoke;
The smoke move looks realistic;
Use a cigarette counter to keep track of the virtual cigarettes you have smoked.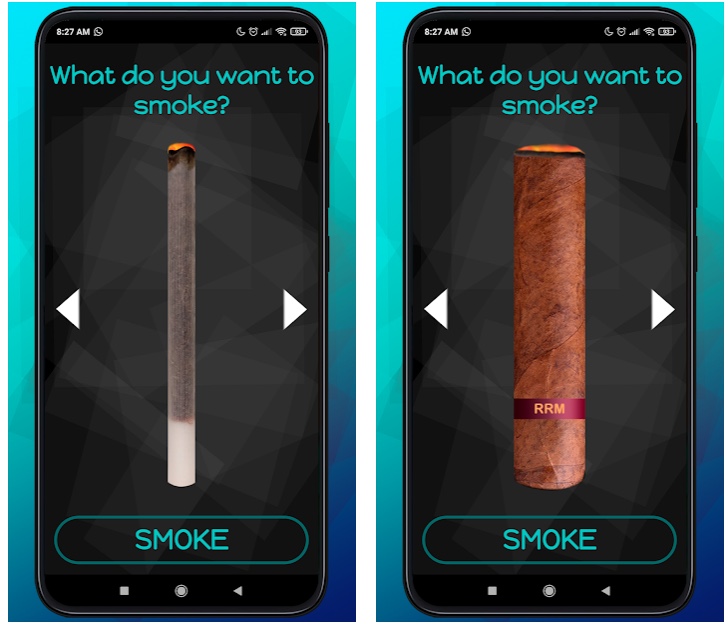 Downloads: 10000 +
Customers rating:

(4 / 5)