There's nothing quite like the thrill of car racing. The wind in your hair, the sound of the engine, the rush of adrenaline as you speed around the track. And now you can feel it all on your phone!
We've scouted top first-person car racing games for Android you could try. These come with realistic driving physics that will give you the satisfaction of leaving your opponents in the dust.
From roaring engines to tricky tracks, these games have it all. Whether you're a fan of lifelike simulations or prefer smth with a bit more arcade-style flair, there's sure to be a game on this list that will scratch your itch for speed. Ready, set, go!
Need for Speed
Ready to rev up your ride and unleash the speed demon within? That's exactly what this game is for. It will immerse you in the world of automotive fantasies like never before. It's widely loved all around the globe, and there are reasons for that.
But hold up, it's not just about flashy autos. Brace yourself for the mind-blowing modification syst that offers over 2.5 million combos! Modify your ride, mate, and make it truly yours. Get behind the wheel and prepare for heart-pounding races and thrilling police chases that'll keep you on the edge of your seat!
This game is part of a major franchise that has already stolen the hearts of millions worldwide. Gameplay and graphics? Absolutely killer. Sure, there are some tempting paid tools, but guess what? You can enjoy the ride for free.
And with over 1K races and endless opportunities to earn respect and form your rep, you'll always have a new challenge to tackle. And hey, did we mention the graphics? They're so breathtaking, every race feels like a blockbuster action movie. Pure adrenaline, folks!
Downloads: 100M+
Customers rating:

(4.2 / 5)
You may also like: 12 Best Multiplayer Racing Games
Real Racing 3
That's a game that will rev up your engines. It has it all and is a real thrill ride. It has an FPS mode that will fully immerse you in the thrill of speeding in a race like never before.
Let's start with the cars. With a whopping 300+ vehicles, you'll have more options than you can handle. Wanna feel like James Bond in an Aston Martin or channel your inner speed demon with a Bugatti? Consider it done. There's smth for everyone, really.
And the tracks? Oh, they're the real deal! This app brings you 20 epic tracks from around the globe, making you feel like a true racing pro. Mix it up in different configurations and never get bored with the same old thing.
But what truly sets it apart is the chance to go head-to-head with real racers. It's a global showdown with participants from all over the globe. Buckle up and get ready for some serious adrenaline rushes as you race with up to 8 fearless opponents.
Don't fret if human racers aren't available—AI-controlled opponents got your back. And guess what? With over 4,000 events to compete in, you'll be racing for a looong time.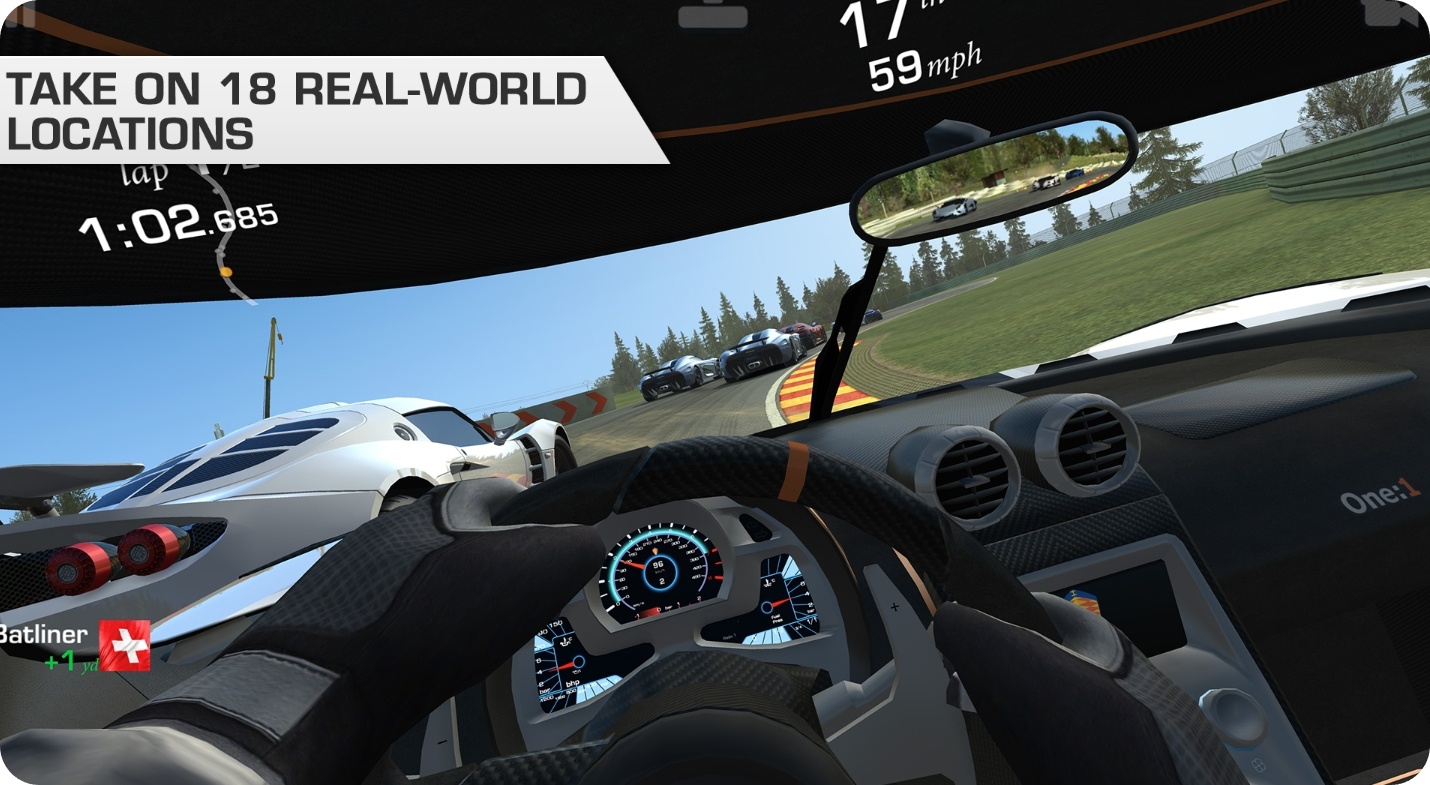 Downloads: 100M+
Customers rating:

(4.3 / 5)
Street Drag
If you crave an app that'll give you an exhilarating adrenaline rush, this game will become your new obsession.
What sets it apart? Well, aside from the sweet rides, it covers a smorgasbord of modes to scratch that racing itch. If you're in the mood for a quick sprint or a climb to the top, this app has your back. And with a plethora of challenges to conquer, boredom will never knock on your dashboard.
But wait, there's more! Brace yourself for some next-level car modification. Fine-tune your vehicle like a pro. Play around with torque, drivetrain, and other wizardry until it purrs like a contented kitten. Not a motorhead? No worries, friend. Let the app work its magic.
Now, let's talk style. Feast your eyes on a stunning array of details and jaw-dropping colors. Make your ride an envy-inducing work of art. And hey, with a 360 view, you can ogle your baby from every angle.
But what truly revs the engines? The competition, of course! Stay ahead of the pack with real-time stats. Be the one crossing that finish line with swagger.
Downloads: 500K+
Customers rating:

(4 / 5)
Nitro Nation
Get ready for a thrilling joyride with a game that combines cutting-edge tech and jaw-dropping graphics. This game lets you dive straight into a world of high-speed vehicles in no time.
Let's talk about the drift mode – with new suspension upgrades, you can fine-tune your auto specifically for mind-blowing drifts. Get ready for the most precise and lifelike drift exp ever! And guess what? The controls are so intuitive, even rookie racers can conquer it.
But wait, there's more! Pick from a vast scope of autos that suits everyone's taste. Supercars, exotics, tuners, street racers – the app got it all covered. And trust us, with over 15 real cards from top international brands, you won't be disappointed.
Now, here's the best part: fair play is the name of the game. No annoying restrictions, no waiting for fuel or delivery time for autos & upgrades. Every vehicle is competitive, and guess what? No paid upgrades, either. It's all about your driving skills and dedication.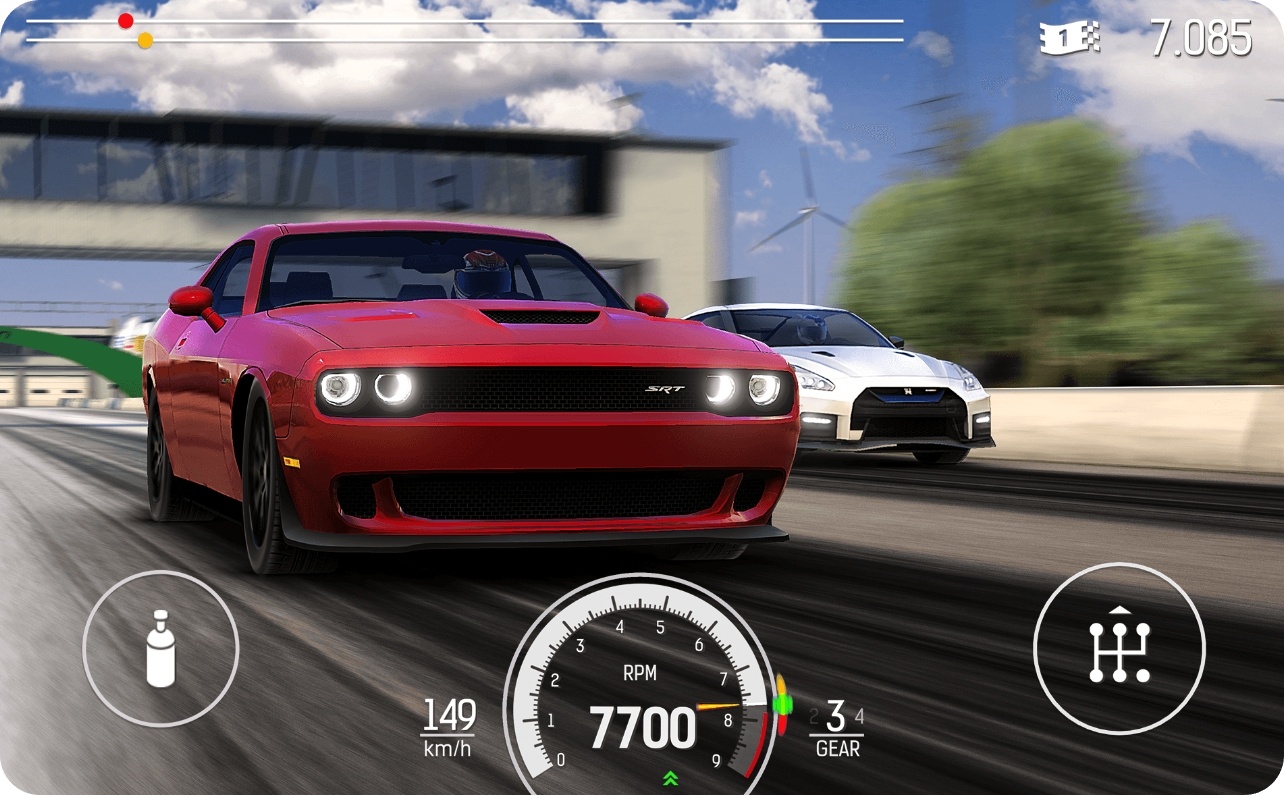 Downloads: 50M+
Customers rating:

(4.4 / 5)
Racing in Car 2
Here's an FPS racing that'll make your heart race. It comes with a realistic 3D cockpit view and endless traffic, so you'll be speeding through a crowded city from the comfort of your couch.
But here's the kicker: it's ridiculously easy to learn and drive. Even if you're a gaming newbie, you'll be racing like a pro in no time. And get this: the sim-like controls will make you feel like you're actually behind the wheel! And the FPS mode only adds up to the overall exp.
Don't be fooled by its simplicity, though. This game packs a punch with its variety of autos and locations. Each one has unique situations and environments that'll keep you hooked. Oh, and as you race and earn those coins, you can unlock new cars for your assemblage.
Just keep in mind that the app is highly addictive. Whether you're out to beat your high score or dominate the global leaderboards, you won't be able to resist the pull of this one. Plus, its fun and friendly tone will leave you grinning from ear to ear.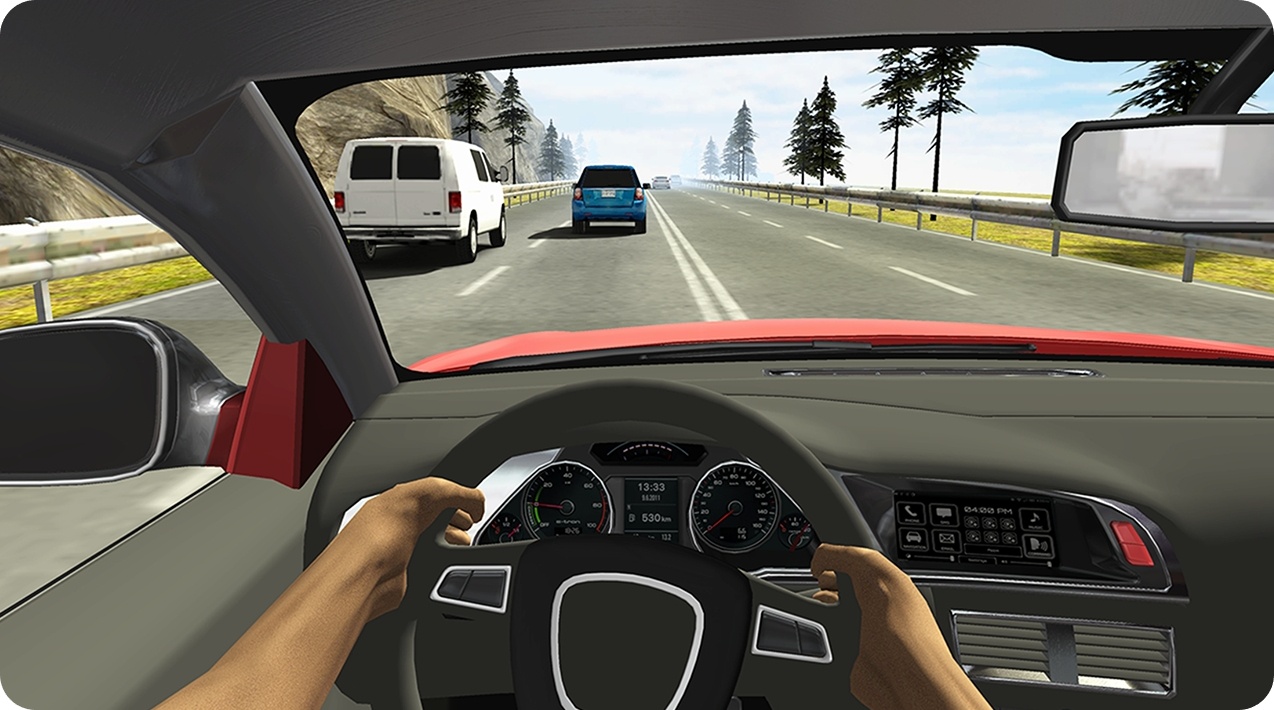 Downloads: 100M+
Customers rating:

(4.2 / 5)
Check also: 11 Best Android Racing Games With Controller Support
Asphalt 9
Here's an adrenaline-pumping game packed with mind-blowing visual FX! It covers t over 150 high-speed motor machines from renowned car brands, guaranteeing you an endless adventure of thrilling racing modes.
From the moment you hit play, prepare to be blown away by the visually stunning graphics that toss you right into the world of hypercars. Modify your vehicle with adjustable tools like paint and rims, and let your creative genius shine.
But hey, it's not just about the looks! The manual racing controls dial up the precision and excitement to a whole new lvl. And for those who prefer a chill exp, we've even got a nifty tool that streamlines car steering, so you can soak in the stunning environment and epic soundtrack.
With diverse modes and ongoing tasks, you'll stay hooked and rise up the ranks like a pro, maneuvering through streets with unmatched precision and lightning speed. And don't forget to join an MP action for heart-pumping races against real users. Trust us, nothing beats that feeling!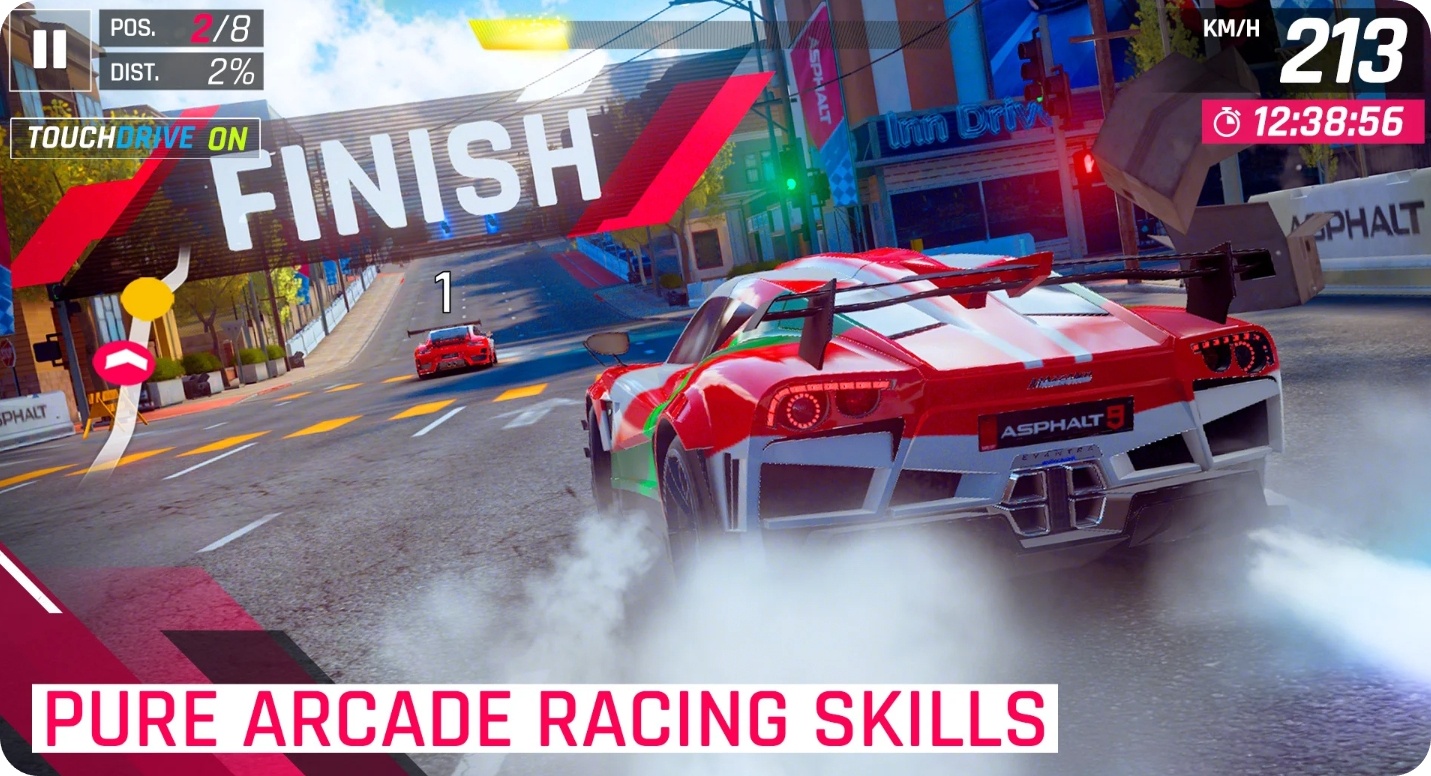 Downloads: 100M+
Customers rating:

(4.4 / 5)
Racing Online
It's an adrenaline-fueled game that will totally immerse you in the world of powerful vehicles. Trust us, it's got everything you could ask for and more!
The first thing worth talking about is an MP mode. Racing against random users takes the excitement to a whole new lvl. And guess what? There are various auto options to fit your style. And if none of them seem right, don't worry, you can modify the vehicle to your heart's content.
But wait, there's more! The endless mode puts you in the midst of rushing traffic, keeping you entertained for hours. And the controls? They simulate a realistic exp, whether you prefer manual or automatic transmission. You'll feel like you're actually behind the wheel. And don't forget to enable those wing and rearview mirrors to race like a pro!
The game covers an FPS view with a 3D cockpit exp that truly puts you in the driver's seat. And if you need that extra boost, just activate the nitro to burn some serious asphalt! Oh, and make sure to sound the horn to make them change lanes. Plus, you can climb up the global real-time leaderboards and show off your racing skills.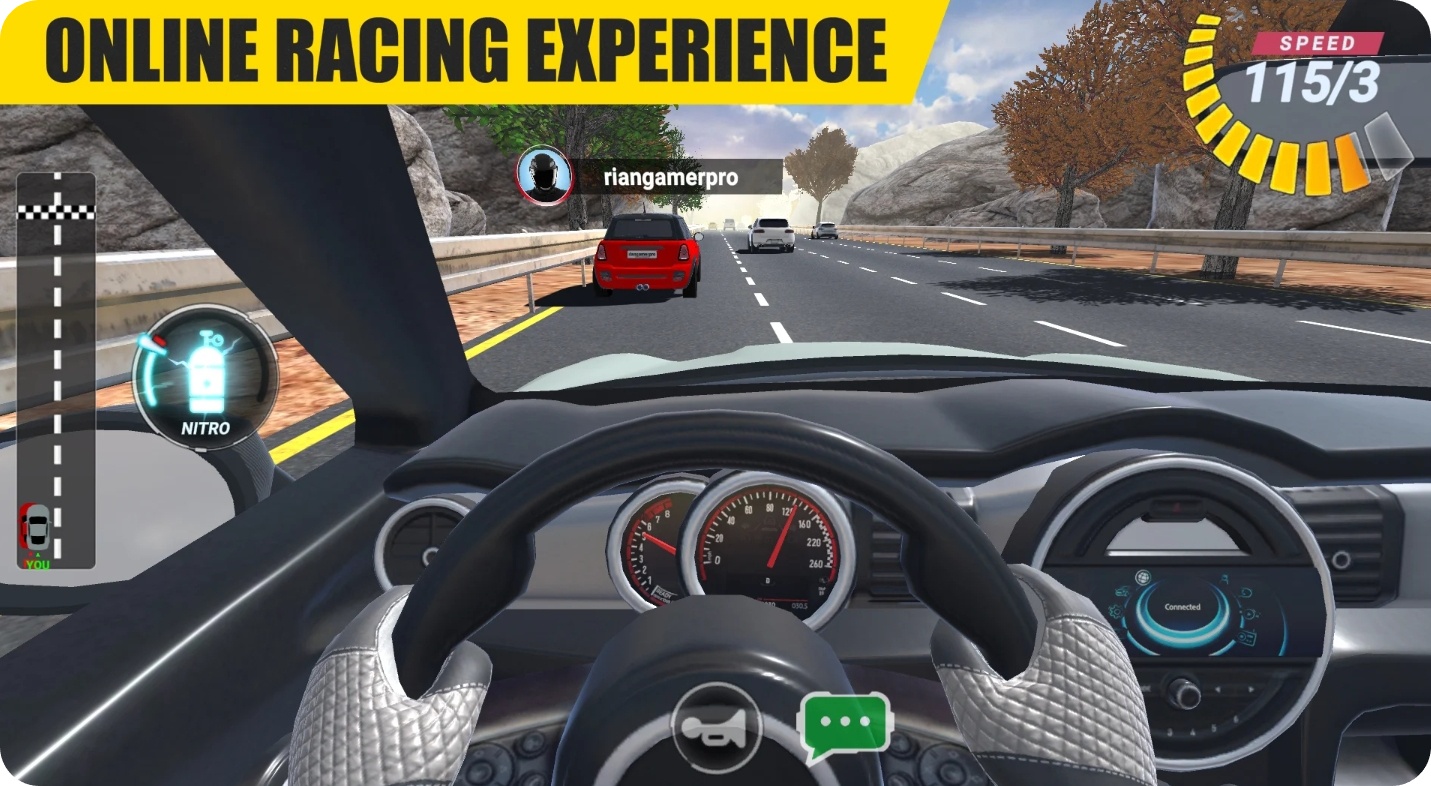 Downloads: 10M+
Customers rating:

(4.3 / 5)
F1 Mobile Racing
This game lets you exp the high-octane thrills of a wide ride. It delivers an adrenaline-fueled exp that'll make you feel like you're in the driver's seat, no driver's license required!
The real-time MP mode is an absolute blast! Racing head-to-head with other users from around the globe will leave you breathless. The competition is fierce, but hey, the rewards are totally worth the heart-pounding action. Prove you're the ultimate F1 master and earn prizes as you work your way up the leagues!
But hold on, we're not done yet! Brace yourself for the career mode where things really get exciting. You can represent a team, race for the championship, and upgrade your auto with the most powerful parts. Find the ideal configuration for each event, just like a true racing savant!
Speaking of events, get ready for some high-stakes thrills! Race against the clock and make your mark on the global leaderboards. It's not just about bragging rights, you can earn serious rewards too! With car models and environments that are truly top-notch, prepare for a console-quality exp that'll blow your mind.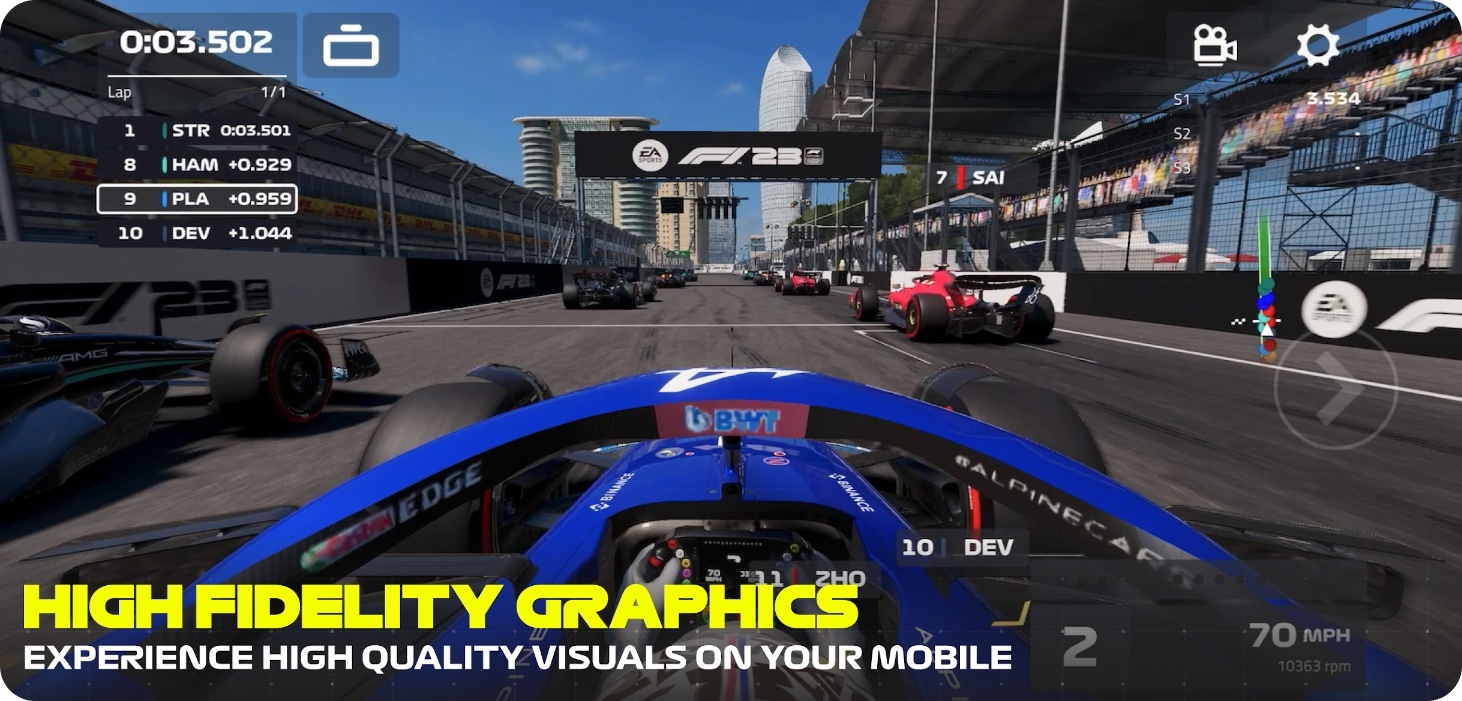 Downloads: 10M+
Customers rating:

(4.1 / 5)
Rebel Racing
This game is a treat for all the mobile racing enthusiasts out there. Get ready to brace yourself for a whole new lvl of excitement in the racing world.
Let's start with the jaw-dropping graphics: they're so close to reality that you'll feel like you're actually on the track, cruising through the stunning landscapes in a fleet of sleek autos. The effects? Absolutely on point!
But this app isn't just about looks. The driving physics is unbelievably realistic, putting you right in the driver's seat of your dream vehicle. Modify and boost your autos to take on the world's best drivers in the most exclusive road racing event.
Get ready for heart-pounding overtakes that will leave you breathless. With speedfreak add-ons and turbos, you'll always stay one step ahead of the game. It's wheel-to-wheel action where strategy and skill are the keys to victory.
Oh, and did we mention the licensed real-world autos? You'll feel like you've scored a golden ticket to some of the world's most prestigious collections.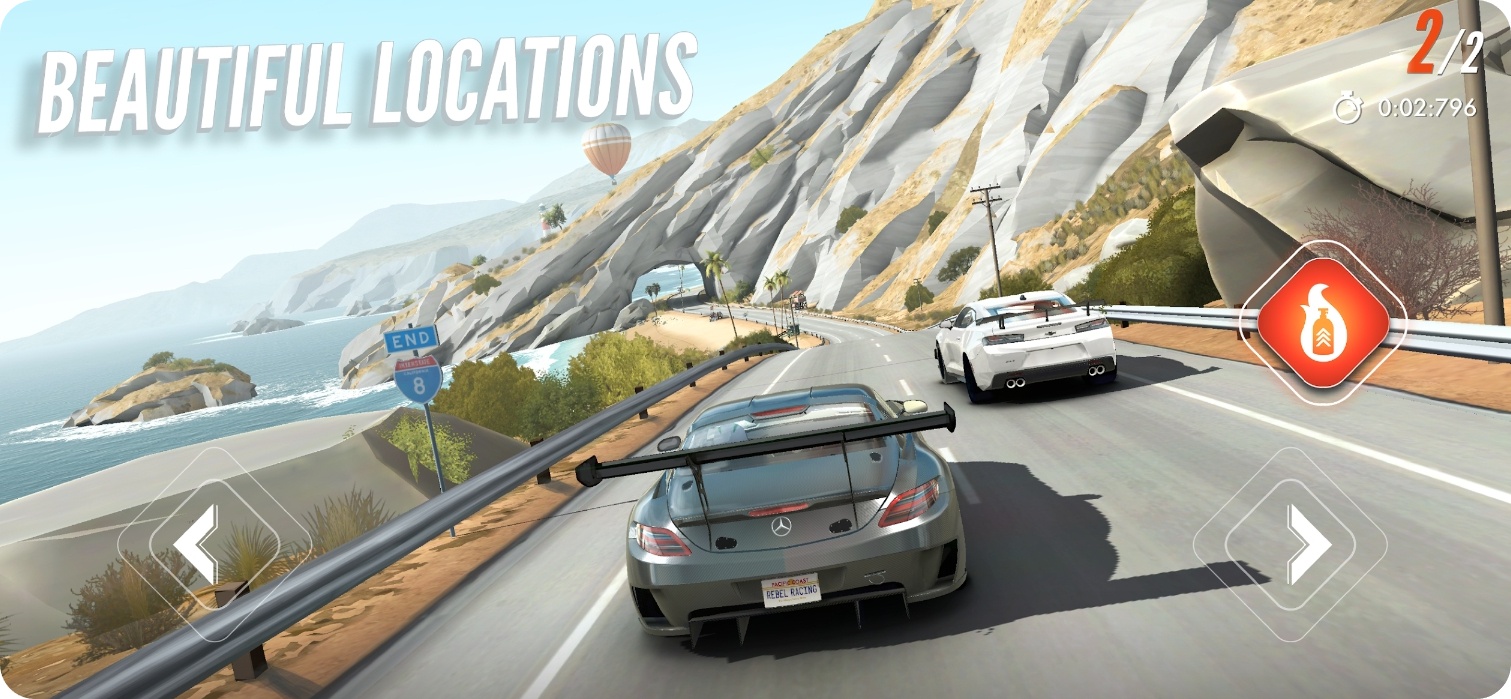 Downloads: 50M+
Customers rating:

(4.4 / 5)
You may also check: 9 Best Car Parking Games
Gear.Club
To wrap up, there's a game that gives a racing exp so real that you'll feel the wind in your virtual hair. It brings you an automotive world packed with engines, suspensions, and aerodynamics that are fully simulated to perfection.
Prepare to be blown away as you zoom through breathtaking tracks and exotic locations, battling foes in unlimited events. And hey, we don't just stop at the finish line – the app has a performance shop where you can collect and upgrade the sexiest exotic autos known to man.
But wait, there's more! The app lets you play mechanics by engineering parts that push your autos beyond their limits. Oh, and did we mention the bewitching full HD details that showcase those sleek engines and interiors? Talk about eye candy!
Whether you're a laid-back player or a pedal-to-the-metal speed demon, the app has all the control schemes to satisfy your racing itch. Plus, the app's UI is so friendly and engaging that gamers of all ages will have a blast.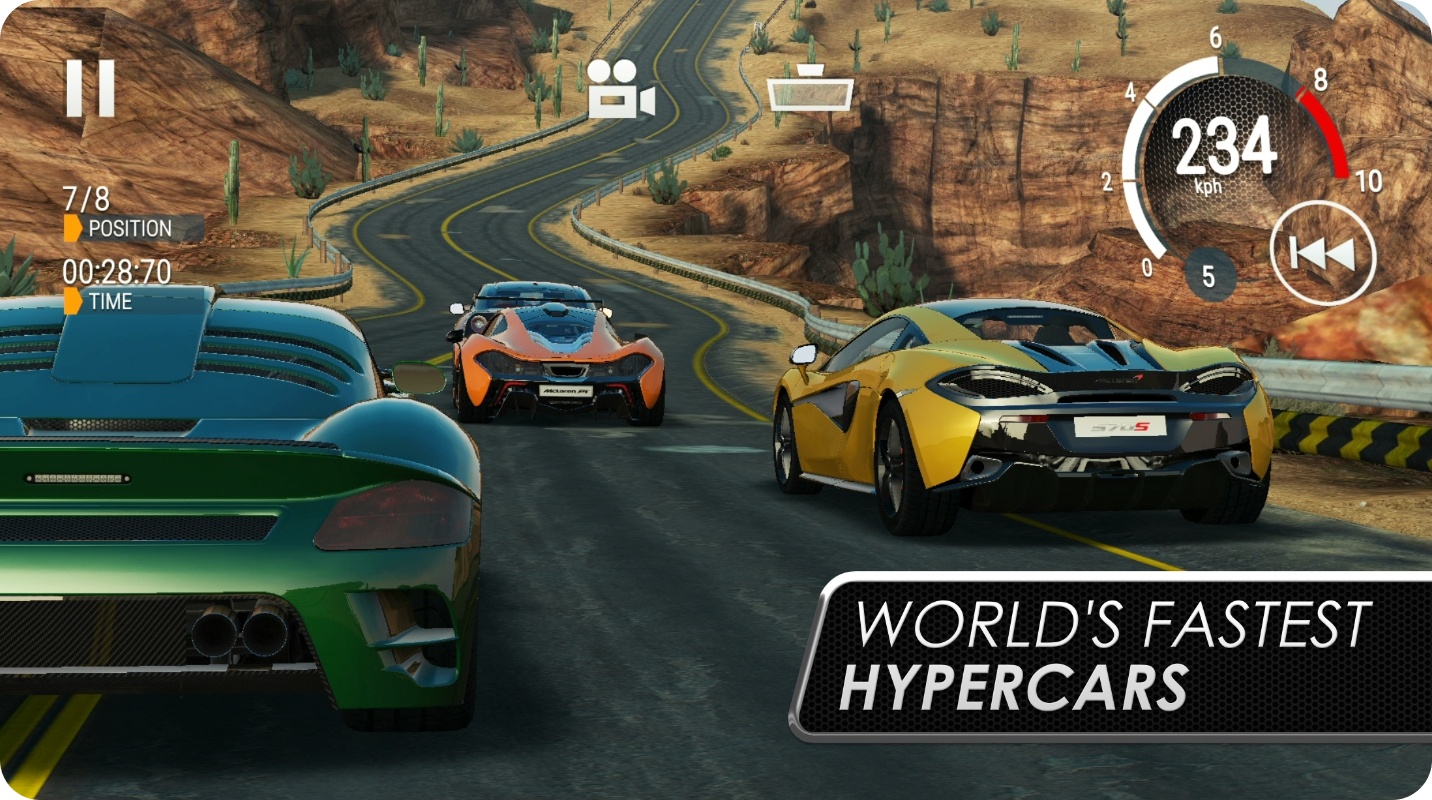 Downloads: 10M+
Customers rating:

(4.4 / 5)