In today's review, we will consider the best GLB file viewer apps for Android.
Engineers and designers are often faced with the need to simply open a file, make sure it contains the required 3D model, and send it to a client or colleagues.
Each time to download for this purpose a whole CAD system with all sorts of functions – not productive, and you don't always have access to the workplace. This is where the need for a lightweight solution that can perform these functions no matter where you are arises.
ApEmb3D 3D Model Viewer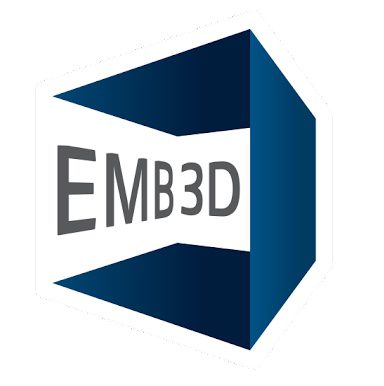 ApEmb3D 3D Model Viewer allows you to spin 3D models of different formats. The application pleases with the good work. It's very convenient and simple.
Excellent rendering quality. I was pleased with the customizable background and navigation. I'd also like to add a glittering setting, it displays in its own way. Not convenient that textures and MTL need to be packed zip. Doesn't support transparency.
But in general, it's an excellent viewer of 3D models, very easy to manage. Easy to send screenshots of what you see. Great program for viewing 3D details! Works fast and everything is intuitive.
It's aalso possible to display a grid. You can customize the display of models and backgrounds. Very handy for viewing on tablets.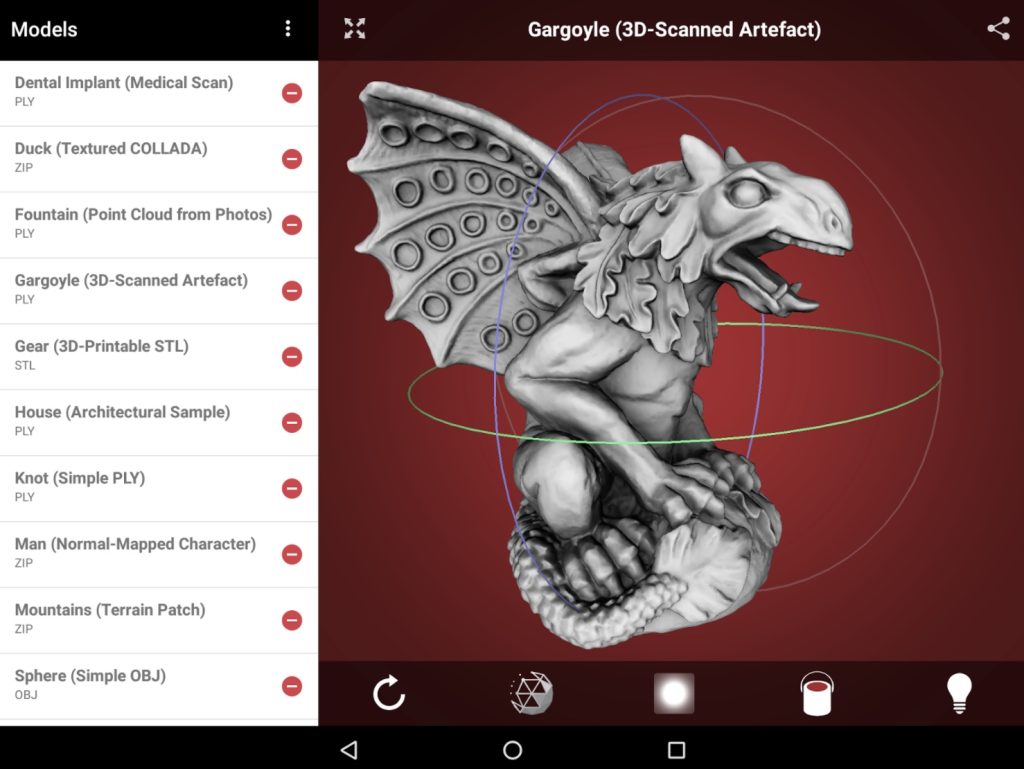 Downloads: 100000 +
Customers rating:

(4.1 / 5)

You may also like: 9 Best 3D animation apps for Android
AVE3D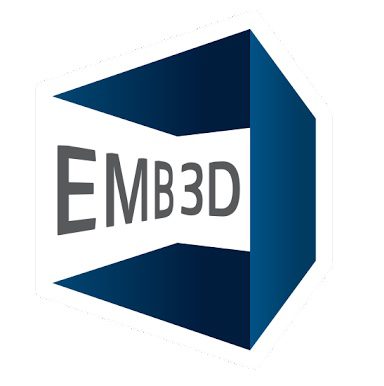 AVE3D for Android is suitable for viewing many 3D model formats. GLTF (* .gltf, * .glb) is one of them. And it's also possible to export in GLTF format (*.glb).
The functionality of the application includes:
3D model format is defined automatically;
you can adjust the visibility of the frame;
the choice of scene color is provided;
you can make screenshots of the 3D models.
All basic functions in the application are free. But please note that some of the formats are still payable.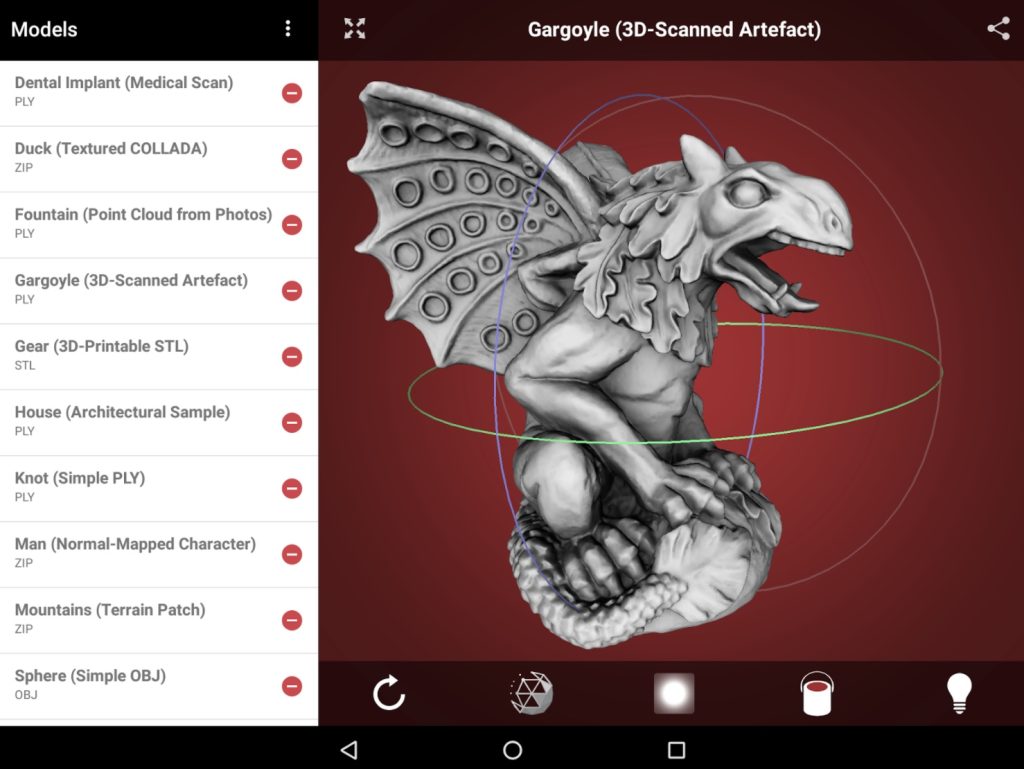 Downloads: 10000 +
Customers rating:

(3.9 / 5)

CAD Exchanger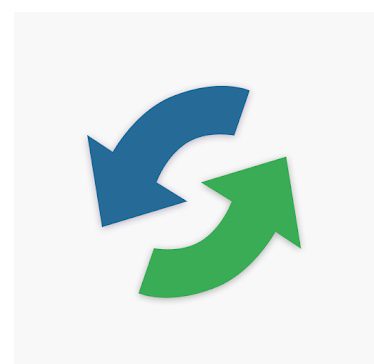 CAD Exchanger is a simple and fast app for viewing and converting CAD data. It has an updated interface and is now available on most Android smartphones.
Like the desktop version, CAD Exchanger on Android is capable of opening 3D models, performing viewing operations, and converting models into various formats.
Loading even large models will be fast enough, and at rotations and magnifications the application will not slow down.
Combined with a nice, intuitive user interface, the app leaves the impression of a fast and convenient tool for working with 3D graphics.
After opening a 3D model and finding the right angle, CAD Exchanger Android users can share the screenshot via email or other apps installed on the phone. The resulting file can also be quickly shared by sending it by mail.
Downloads: 10000 +
Customers rating:

(4.6 / 5)

CAD Assistant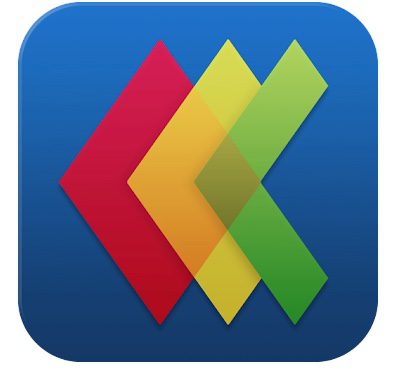 Unexpectedly, it's a very useful thing. Now you can work almost anywhere 24/7.
Perfect for viewing solid, surface, and wireframe geometry of models saved in universal exchange formats.
Lots of display modes, large choice of settings. There is only one problem: this rotation around the Z-axis doesn't work correctly! It is disabled by default, but it's a very handy feature when you zoom, rotate, and do it with two fingers at once. Emb3D has it, by the way!
It reads models, displays, resaves them even on your smartphone. Everything is free and there are no ads.
The interface is a bit awkward (can you even make it convenient for 3D on the phone?). Of the disadvantages, the rotation and movement of the model jerkily, regardless of frame rate.
All in all, it's a handy tool. It's not always possible to take a laptop, and here in your pocket is almost a full-fledged CAD. How about measuring the model, estimating the difficulty, and calculating the cost? Easy!
Downloads: 500000 +
Customers rating:

(4.6 / 5)

You may also like: 9 Best Drafting Apps for Android
AR Viewer (Augmented Reality)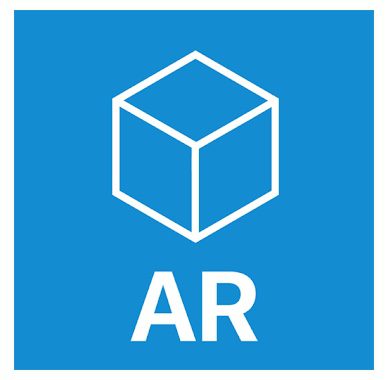 In terms of graphics, it's probably the best-augmented reality application that allows you to view 3D files from your phone.
Here's what else the app offers:
Supports GLTF format among others;
Upload files from your local folder, Google Drive and other cloud services;
Free usage.
The only significant drawback – it doesn't play an animation of animated models.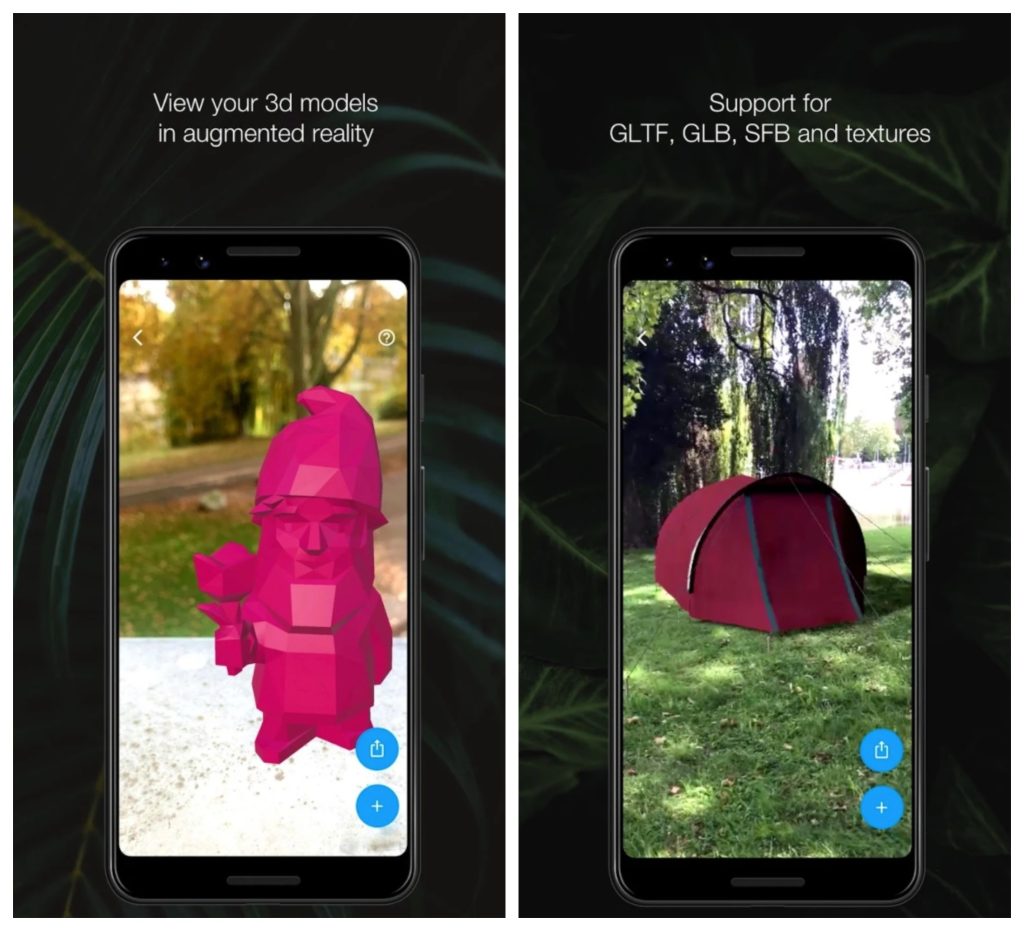 Downloads: 10000 +
Customers rating:

(2.7 / 5)