To date, online dating is very popular. After all, it is very convenient, especially for busy people. Moreover, nowadays it is very common to use mobile applications for dating because a cell phone is always at hand. Even standing in a traffic jam, you can flirt with someone online or arrange an appointment.
A lot of such applications are available for Android devices. So absolutely all owners of cell phones can use it. In this article, we'll look at the most popular applications to meet new people for Android.
MeetMe

MeetMe is a popular online dating service. In the MeetMe application, you will find those who are near, as well as those who are ready to communicate and who use the application – and all this is FREE!
Wherever you are, MeetMe is the BEST application for finding and dating new people who are close to you! The MeetMe service is used by people, regardless of their age, nationality or views. Over 90 MILLION PEOPLE get friends, socialize, and have fun on MeetMe.
How it works. If you want to join the network, download the application, and actually register. For future users, there are two variants – to use the data from the account on Facebook or to specify the email address and add minimal information about yourself: name, e-mail, password, gender, date of birth, and your location. Then you will be asked to choose the purpose of registration: chat, friends, date. This will help to choose the perfect pair for you.
You can select more than one option. Then you can upload photos that you want and add information about yourself (if you wish). Thanks to this, other people will be able to decide whether they want to know more about you or not.
After you have created your personal profile, you can start searching for people who are nearby. You will only need to look at their photos or profiles to decide whether they are interesting to you or better to look further.
If you find someone who likes you too, you can immediately start a conversation. The messenger supports the sending of text messages and pictures. Also, there is a small set of unique emoticons.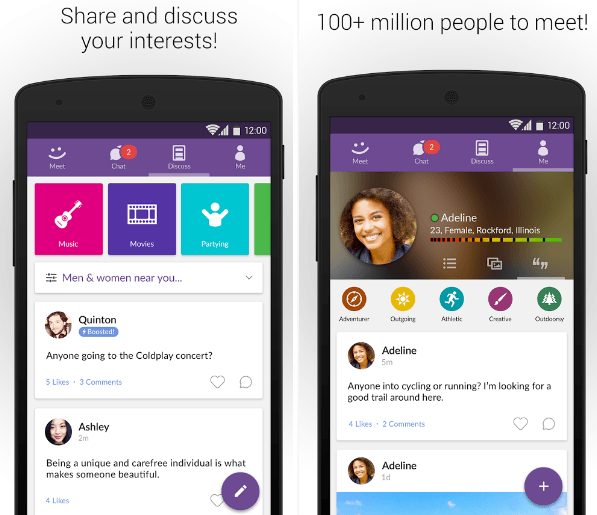 The application is made in a nice modern style. The program also has excellent optimization. MeetMe is a pretty good application to meet new and interesting people and make a date. In other words, this is an application for dating.
Downloads: 50 000 000 +
Customers rating: 

(4.2 / 5)
You may also like: 25 Best Android apps for couples
LOVOO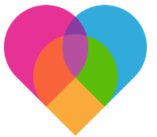 Are you interested in meeting new people? Well, then LOVOO is the perfect application for those who want to find a couple or just a good friend. This application is especially popular among users, who always appreciated the simplicity, reliability, and functionality of such things. Well, let's look at which pluses we will get if we sign up here?
So, firstly, this application has a free registration, it can not but rejoice. You can register here using your profile on Twitter or on Facebook. If you are not registered at these sites, you can simply enter your email address, and thus, the system will register you. The biggest plus of the Lovoo application is the opportunity to meet interesting people and, perhaps, find your soul mate here.
Agree, this is the biggest plus, which can only be found in this program. In addition, the mobile application Lovoo has some entertainment games, which can be played directly online at the leisure. As for privacy, it is strictly observed on this website, so you do not have to worry about it. Undesirable users will not bother you, everything is thought out.
The application development team is constantly working on updates and responding quickly to user comments, so LOVOO attracts more and more lonely hearts.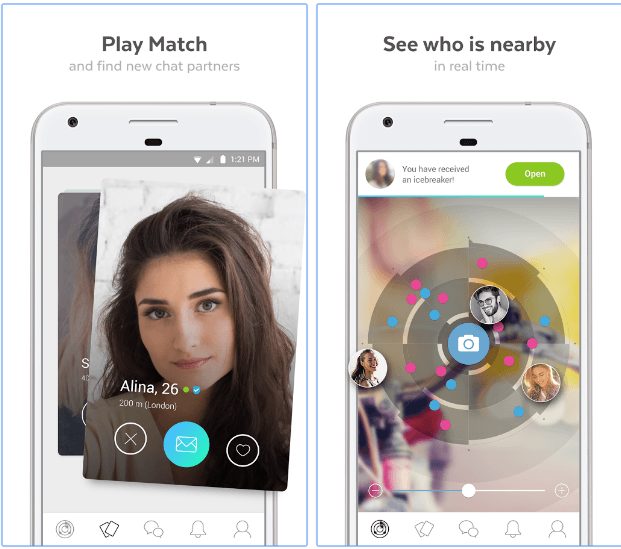 Downloads: 50 000 000 +
Customers rating: 

(4 / 5)
Kasual
Hookup & NSA Dating – Kasual- This is a completely anonymous dating platform and certain games through which users can get to know each other and communicate in the format they see fit.
This app has several undeniable advantages over other similar formats:
Anonymity and confidentiality (the application system does not require any personal data and photos to be entered during registration, here you will be able to communicate without revealing your identity)
The ability to search for partners to communicate in your area (when the corresponding function is enabled)
The ability to mark the criteria of users with whom you want to communicate: age, gender, orientation, etc.
The presence of a certain number of games that allow you to get to know your interlocutor and his hobbies better, as well as much more.
This app contains a built-in purchase in the form of a subscription that can be purchased for a month, for six months or a year.
The subscription involves a greater number of functions and features, but the standard version of the app also allows you to communicate with other users without hindrance.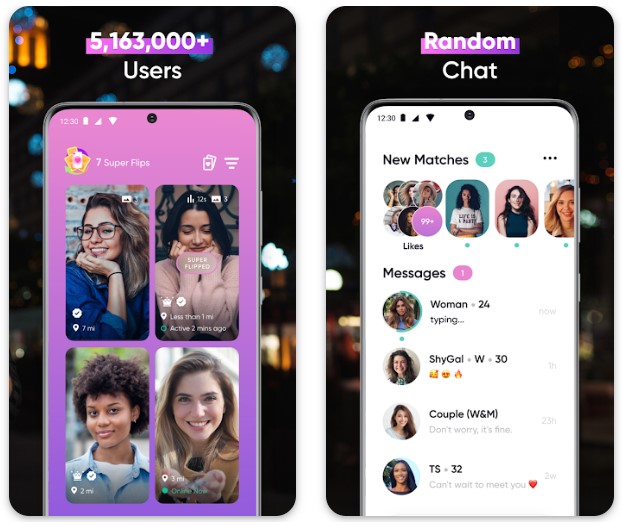 Downloads: 500 000 +
Customers rating:

(4.5 / 5)
SKOUT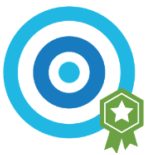 Skout – one of the very first applications for communication and meeting new people, launched in 2008. For this time, residents from more than one hundred countries have become Scout users.
With this application, users can virtually travel to other cities and communicate with local residents there. Although this program offers the same functions as other social applications, Skout is different in that it allows users to choose the type of communication, and also has the ability to track who has visited your profile.
You can exchange text, video, or voice messages with friends around the world. It is very interesting to observe what is happening at the moment, say, in Barcelona or Tokyo. Here it is possible to practice a new language with native speakers or you can ask any interesting questions about upcoming trips if you are an avid traveler.
Scout can be also called a geolocation application that shows people around you, and everyone here has his own profile, like a social network. Special functions in the application allow you to increase the popularity of your profile and earn points that can be exchanged for premium features. The application is developing quite actively.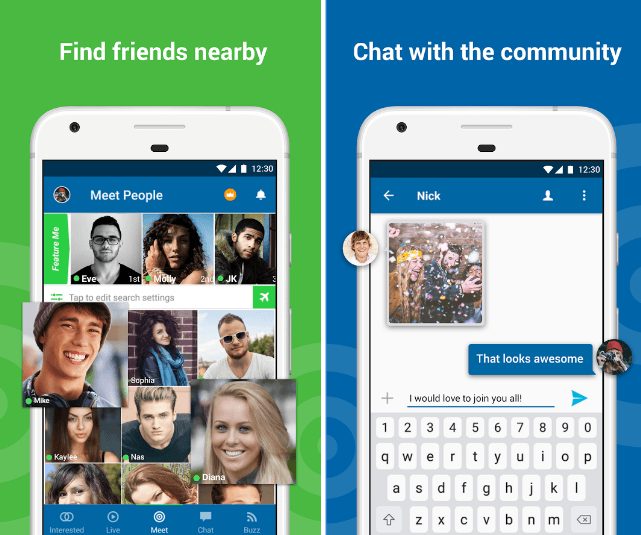 Downloads: 50 000 000 +
Customers rating: 

(4.2 / 5)
Tagged
Do you want to have unusual acquaintances with new people for friendship, walks, and entertainment? So, download Tagged for Android – social networking application that is ideal for meeting new people with whom you will be able to share common interests and tastes.
Meeting friends has never been so simple. Tagged is a social network for dating, depending on your interests and preferences. You can chat with other users, find out who visited your profile, follow the updates of people you are subscribed to, and view all profiles.
Main features:
Sending messages and chatting with other users.
Easy setup and use.
The Meet Me Matching App option, which connects you to people who are similar to you.
Advanced search for users according to your preferences.
Filtration of people by sex and age.
Play a game with pets to meet people.
Use stickers during communication.
Tagged has become a valuable resource for single people around the world. Using the already popular social network Tagged, through the Android application, you can make new acquaintances, fall in love, flirt, and just communicate with friends.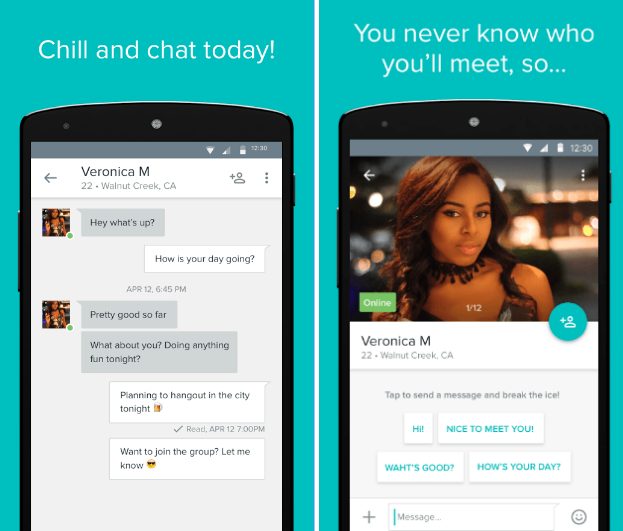 Downloads: 10 000 000 +
Customers rating: 

(4.1 / 5)
Hitwe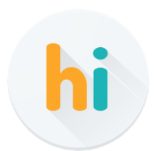 In this unique application, you can get to know people from all over the world without worrying about your safety and privacy.
Functions: Get free registration, add stickers to messages, meet people with common interests, view profiles and photos of other users, and exchange messages.
Usage guidelines: Before you begin to communicate with other users, you need to create your profile.
Management: Hitwe has a stylish touch interface, allowing you to communicate with friends in horizontal and vertical mode.
All available options in the Hitwe app are absolutely free:
• Free registration
• Free Chat. You can communicate with girls and guys absolutely free.
• Free selection mechanism for people in the "Sympathy" section.
• Upload photos, talk, and meet new people.
• Find out who visited your page.
• Feeds with photos of online users – for quick communication with those who are interested in you.
• Access your profile on the site;
• No spam, communication only with real people.
Hitwe is a new opportunity to meet people from your city, chat with those who like you without any restrictions.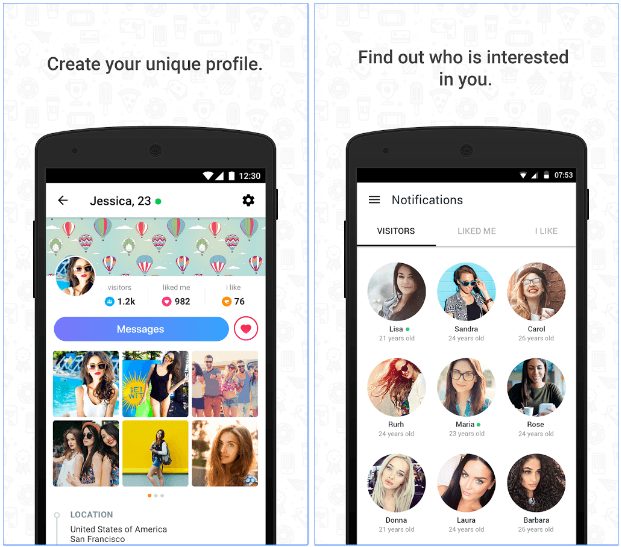 Downloads: 10 000 000 +
Customers rating: 

(4.2 / 5)

Badoo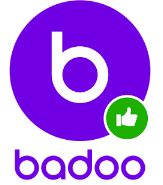 Badoo – one of the largest social networks in the world, which is primarily for dating. To date, it has more than 346 million registered users from 190 countries.
How it works. When you first start the application, you will need to specify your gender and choose what you want from Badoo (find new friends, just chat with someone or go on a date). After that, you just need to enter your mail or phone number, and also write a name.
In principle, if you enter through Facebook, all this information will appear automaticallyю To start meeting new people, you just have to add a few photos of you. In addition, you can indicate your place of work, education and other points, such as attitude to smoking, alcohol, and other aspects of life.
The application is divided into four tabs, one of which is the "Profile". Next – "People are near." As the name says, it displays people registered in Badoo who are near you. In the settings, you can manually specify your city. It is also possible to specify who you want to see in this tab exactly (only girls, only guys, or maybe all) and choose their age in the range from 18 to 80 years.
Some profiles in this tab can be displayed with a blue label. These are people with whom you crossed throughout the day. If you suddenly saw a beautiful girl on the street but were too shy to get acquainted with рук, you can try to find her in the Badoo application. If she is registered here, you will see her profile with the corresponding label.
Next is the "Dating" tab. Here profiles of users are displayed, which potentially may be of interest to you. The system selects them itself, it is based on the previously mentioned data. To express sympathy, you need to swipe to the right, to go to the next profile – to the left. With the help of swipe up and down you can scroll through the pictures of the user, if, of course, there are more than one.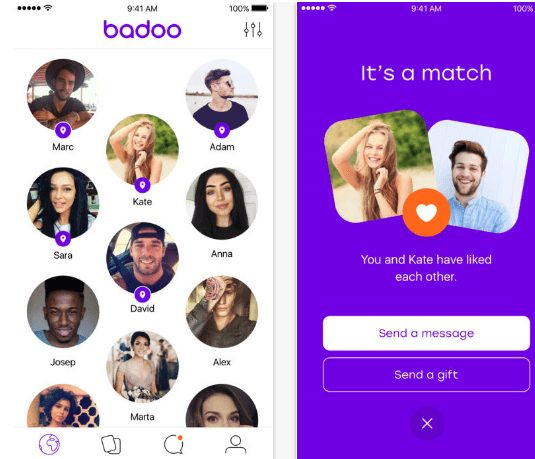 The third tab shows people who responded to your liking, and users who showed a desire to talk. Here you can also start a conversation with a person and see the archive of messages.
The basic profile has some limitations. For example, it displays only mutual sympathy. If someone else likes you, you will see only a pixel avatar of him and a signature like this "Someone from London showed sympathy to you today." In principle, this does not affect communication in any way, but you can get access to "SuperPower" (paid) and use the service without any restrictions.
In general, the service is not overloaded with functions and gives the necessary minimum for comfortable acquaintances. Also, the lack of intrusive advertising is pleasant.
Downloads: 100 000 000 +
Customers rating: 

(4.3 / 5)
Waplog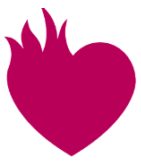 Waplog is an excellent application for meeting new friends and unlimited communication with users around the world. This network is one of the fastest growing, and now has millions of participants in all countries already.
For communication, there is a chat in real time and personal messages to a specific user. You can attach photos and comment on them. It is very convenient that the function of finding friends in your region is realized here: you can find friends near you and meet with them in reality.
Registration in the network is very simple and will not take more than a minute of your time. If you have an account on Facebook, Google, Yahoo, or Twitter, you can use this data to enter the application.
So, download the application and join the multi-million community of users, finding new interesting friends and communicating with them without borders.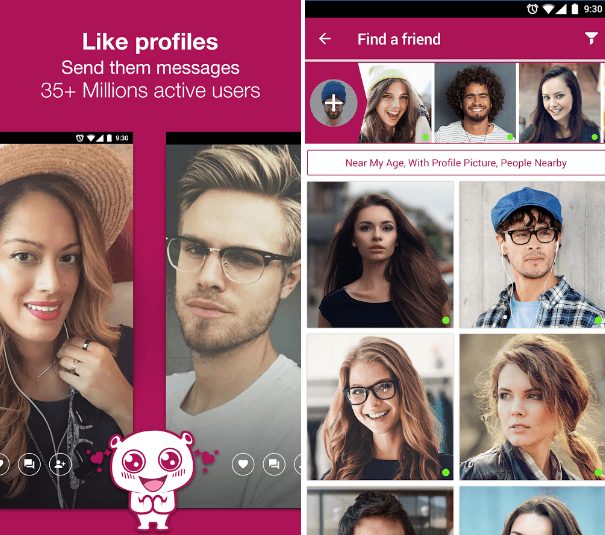 Downloads: 10 000 000 +
Customers rating: 

(4.2 / 5)
Mico

Mico for Android is a simple and convenient application that represents a dating service with social network elements.
To authorize in Mico, you will need a Facebook account or a Google+ account or you can get a company account that is registered via email. As in all similar services, the user is asked to fill the profile with a photo and a short story about himself.
The main tab of the program is called "Around" and it is a list of users who are near you. With the help of a filter, it will be possible to select people by sex, age, and distance. Clicking on the avatar the user profile opens, it's easy to put a mark "I like" or go directly to chatting.
All visits and marks are displayed in the menu panel. From the menu bar, you can also go to the guest profile. Users can leave small publications with photos and text notes. They appear in the friends' stream on the global channel. Under each publication, there is an opportunity to leave a comment or put "likes".
In general, Mico is not much different from similar solutions for Android. Such a format of social services with an orientation to new acquaintances has already been realized in LINK, Skout, and many other applications. At the same time, the program is not inferior to the neighbors in terms of functionality and is absolutely free of charge.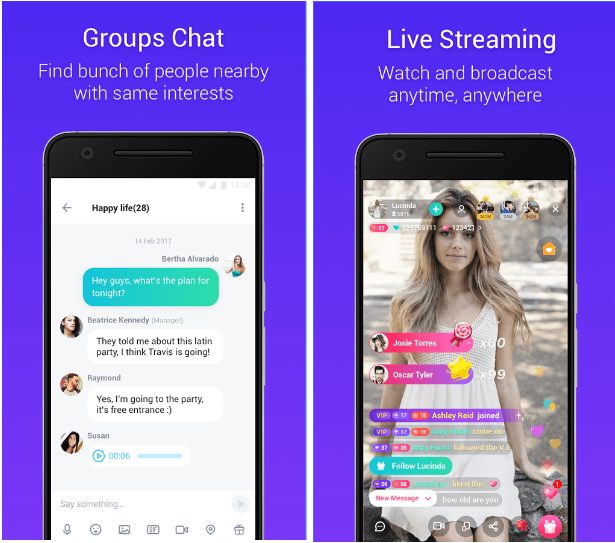 Downloads: 50 000 000 +
Customers rating: 

(4.3 / 5)
happn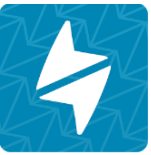 Happn is an application that will help you to meet new people in real life. The main feature, around which all the functionality of the application is turned, is an indication of other users to you with whom you have previously crossed in real life.
It should be noted that, most likely, when you install the application in a pleasant home environment, authorize it, then most likely you will be informed that you have not met with anyone. It's not surprising, because at the moment the history of your movements with the application on board has exactly 0 meters, and certainly does not have any contacts with other users of the application.
In general, if you think strategically, then in order to take advantage of the lost opportunity and got in touch with a person who was nice to you, but you did not start the conversation in time, you must constantly keep the geolocation turned on, keep the application ready and hope that it will be installed by all people whom you like.
The condition described above is not one of the simples, but there is still a chance. Moreover, the chance is even greater. Imagine that you have come to a crowded place, and instead of a normal visual scanner, an application comes to your aid, which immediately shows you the contacts that, according to the settings of the profiles, imply mutual sympathy. Of course, you should not rely solely on the functionality of the application.
All in all, Happn is an interesting application. Judging by the number of downloads, it already has a solid number of fans, but how well it works can be learned only by you personally.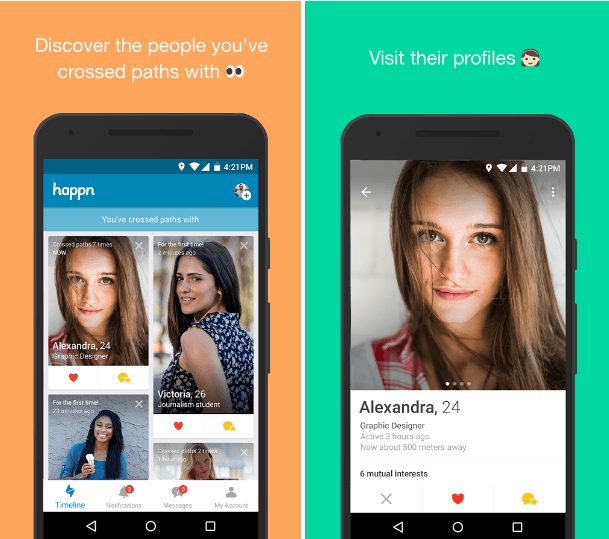 Downloads: 50 000 000 +
Customers rating: 

(4.4 / 5)
Tinder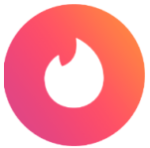 This application is for mobile dating, which is not tied to a specific city. It searches for people within the range specified in the settings. Tinder does not force you to create any questionnaire – a couple of photos, a few words about yourself (this is also not necessary) and so, you can start searching.
To get started with the application, you must be registered on the social network Facebook. This is a prerequisite for working with Tinder. After downloading, you need to enter your Facebook account information (e-mail and password).
Now the app starts working: if the next is a girl (guy), then the program will display your potential partner. No other means of communication are given to you yet – you just need to press "Like" (heart), if you like the partner or "Next" (cross).
Next, the person you "like" will see your profile, and if he also presses "heart", then you will have the opportunity to communicate, and the interface will show the inscription "The pair is matched". However, if the communication has disappointed you, you can remove it from your pairs. Another feature of the application – you can not find out who put you like, and who does not. That is, communication will not begin until both people show mutual sympathy.
In the main settings, you can hide the account from new acquaintances, if you already communicate with a sufficient number of people. You can specify a search range, age frames. In the settings of the application, the only thing that deserves attention is the notification settings. Actually, the application is just perfect for visitors from other cities or people who need to meet today. Tinder has already helped to organize meetings for four million boys and girls. Do not delay. Start now!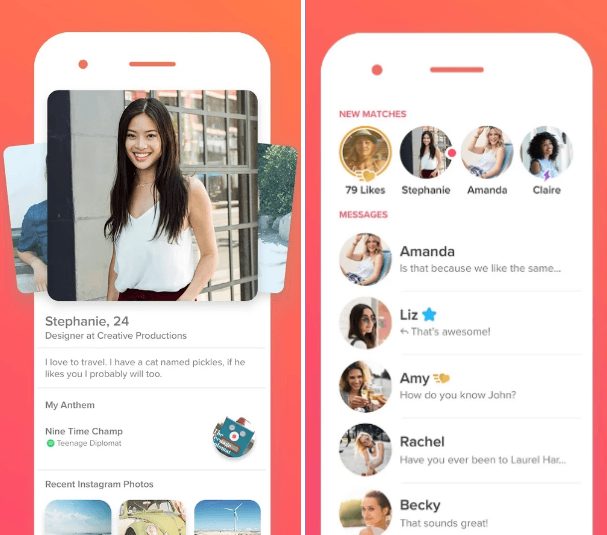 Downloads: 100 000 000 +
Customers rating: 

(4 / 5)
Bumble

Bumble is another alternative way to meet new people in your area as well as in other cities. It was created by Whitney Woolf, co-founder of Tinder. Bumble has become the first dating application that allows women to initiate dating first.
How it works. Bumble works on the same "right-left" principle as Tinder, but there is one nuance: the girl has only 24 hours to write to a potential candidate, otherwise, his profile will evaporate. Men can extend this period for another day if he really likes the girl.
Who uses it. The Bumble audience seems even too cool to be true. Basically, young professionals and representatives of creative professions of 25-30 years gather there. You can scroll all the time just to the right because everyone is attractive. Moreover, the fact that the process is managed by a woman guarantees a different quality of conversation.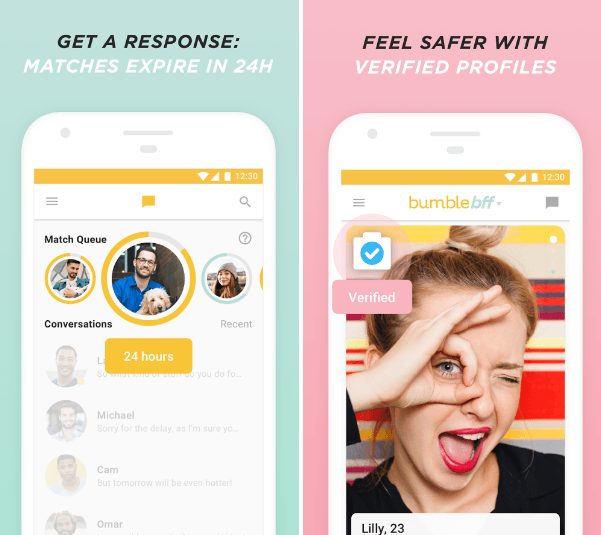 Downloads: 10 000 000 +
Customers rating: 

(3.6 / 5)
Meetup

Meetup is not just another community of people based on their interests, although this is one of the main goals of the social network. What is important, the main goal is real communication between people.
For example, you can use it to find groups for fitness or amateur football teams by specifying the appropriate search criteria. If none of the categories offered by the application "fit" into the definition of what you are looking for, you can create a new group. When searching for groups in the vicinity (within a radius of 25 miles), the service found dozens of diverse groups dedicated to creating startups, learning English, dating and a number of other topics.
How to start. To register, select "Sign Up" in the upper right corner. First, enter your name, email address, and password, or use a profile on Facebook or Google Plus. And a little more about yourself – specify age, sex, and location.
Next, you need to install a profile photo – it is suggested to use the avatar on Facebook ("Grab your profile photo from Facebook") or upload a new one ("Or, upload a different photo"). Immediately indicate areas of interest to quickly find friends. Next, it is proposed immediately to start looking for friends, because actually everything is provided for communication here.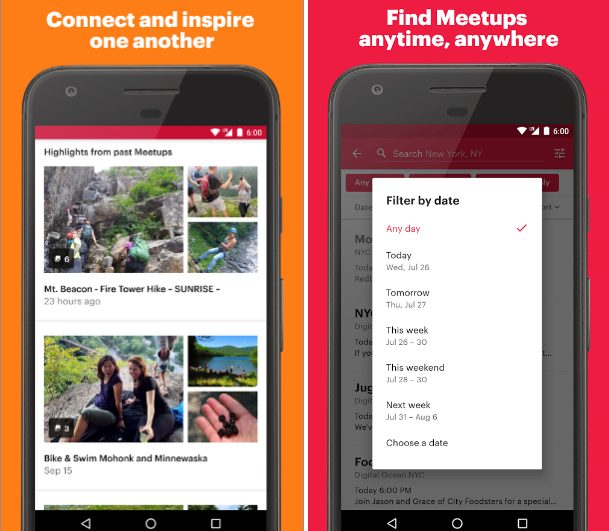 Downloads: 10 000 000 +
Customers rating: 

(4.1 / 5)
Live Chat
Live Chat is a nice application that is created with the purpose of an acquaintance of new people all over the world through the Internet.
Why is it worth downloading Live Chat on Android?
Recently, developers have started to create a large number of identical applications, which are not distinguished from the gray mass of the same type of programs. However, Live Chat app can boast of a large number of a variety of functions, thanks to which it was appreciated by more than 100 thousand people around the world. How it works.
After downloading the program you will be asked to create your account, where you will need to fill in further information about yourself, and also add photos and videos with you. After that, you can start to get acquainted with people who will interest you.
Live Chat has a function of filtering people by age, interests, and many other factors that will be important when searching for a specific person for dating. The main feature is that in this application you can get acquainted with people from all over the world, and not just from your continent.
An interesting feature of this service is that all calls will last for 3 minutes. This is done to ensure that you can finish the conversation, if it is not interesting to communicate with a person, and you will not be ashamed because of this fact. Many people will like this program because it has a very interesting interface that everyone will understand, and it is well optimized.
Interesting features of the application:
A cool design of the application, which will be intuitive to everyone and well-optimized;
A very large number of functions, which are not found in other similar applications;
Support for a large number of languages.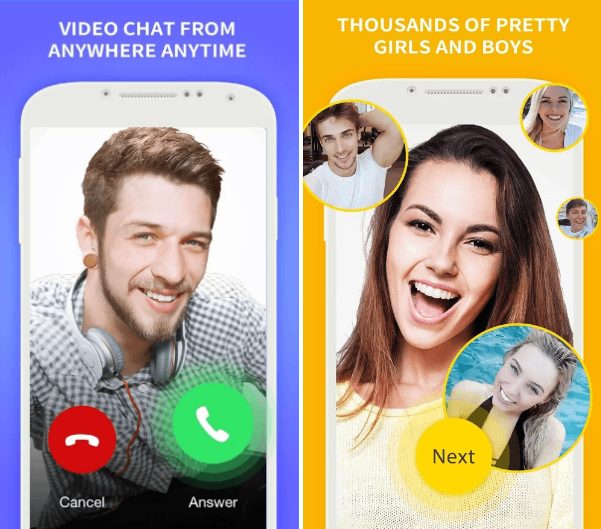 Downloads: 10 000 000 +
Customers rating: 

(4.7 / 5)
SayHi

SayHi is an application that will help you to find new people in your city? Downloading the application, you will get an opportunity to find love, meet new friends, communicate, and spend a great time!
You will surely like the program, thanks to its functions: acquaintance and meeting with new people in your area or city; the ability to find other users on the map and start an interesting conversation with them. To communicate with other people you can use video chats, send text and voice messages.
In the app, you can see if your message is delivered, view the profiles of other users, send colorful emoticons. To start using the app you will be asked to register or log in using the account on social networks.
The program is quite interesting and has a lot of add-ons that will be appreciated by a variety of users. And the built-in games will allow you to spend the time while you wait for an answer.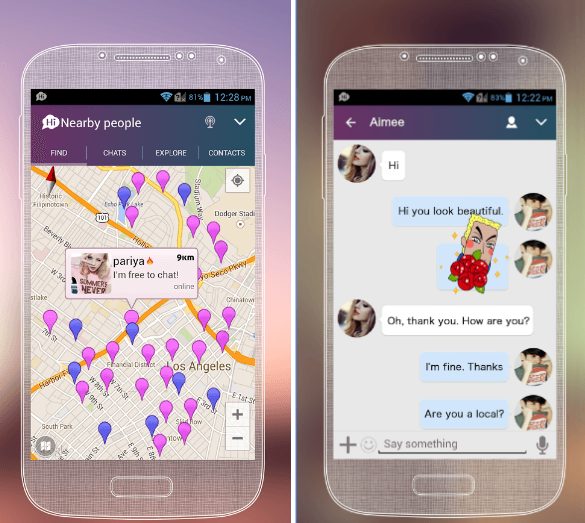 Downloads: 10 000 000 +
Customers rating: 

(4.2 / 5)
Kik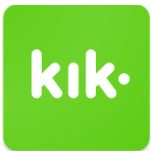 Kik is a unique application of its kind, where you are expected not just simple banal conversations, but something more interesting. It is the messenger, in which new functions and parameters are collected for even greater comfort in communication.
Why it is necessary to download Kik on Android
In the application there are no mobile numbers, only names, so everything that happens is completely confidential. Thanks to built-in filters and options, you can choose whom you want to communicate with. And in order to cheer friends or new acquaintances use funny videos, memes, various tricks, gifs, and even news. Here you can create open chats in a simple way – by adding the appropriate # hashtag. Or you can create closed groups, which will include only certain people.
This application is used by more than 200 million users from different countries of the world. So, you will not have to miss, you can make new acquaintances even with foreigners. Find like-minded people and discuss topics that interest you. Thanks to chats, you can gather a team of guys with a common idea and discuss it right there! It is very easy and convenient, and most importantly – confidentially. You can share music, videos, documents, and more with a lot of different multimedia add-ons.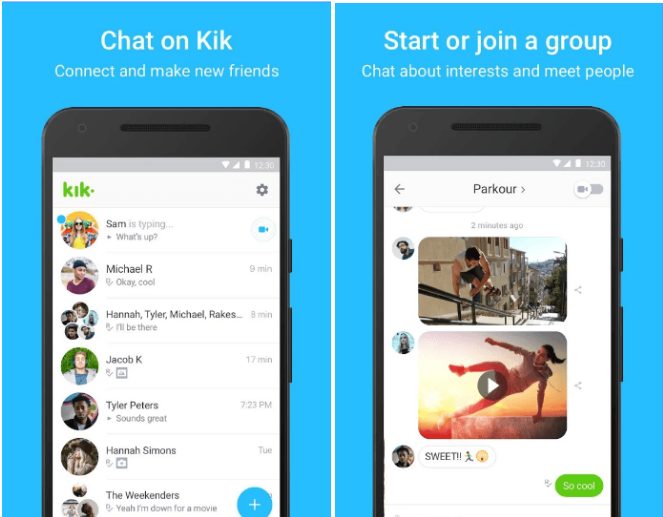 Downloads: 10 000 000 +
Customers rating: 

(4.3 / 5)
MyFriends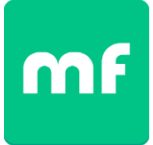 MyFriends is a new, but, in fact, well forgotten old social networking format. To log in, as it is expected, you can use one of the popular social networks, but, nevertheless, it will be necessary to register through the phone number to which the activation code of the account should come. Well, then you probably know what to do: download an avatar, date of birth, geo-location, etc.
On the main screen, you can see photos of users of this network. They are divided into sections: "Interesting", "Friends" and "My feed". The "Search" section helps you find new friends using the parameters of geolocation, gender, and age. However, more detailed search parameters will be available to users of premium accounts. Together with it, you will receive the invisibility mode.
In the "Wish" section, you can find those with whom you have the same interests and tell about your own. There are a lot of options here: to visit the event, drink coffee, go in for sports, take a walk, eat, drink or go to the movies.
The section "Dialogues" and "Notifications" work on the same principle as in other social networks. The social network MyFriends took, perhaps, the best from many other social services, while it looks stylish and simple.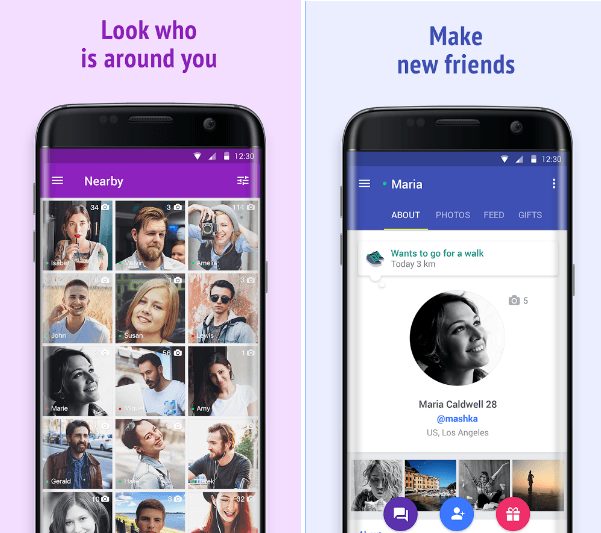 Downloads: 1 000 000 +
Customers rating: 

(3.6 / 5)

You may also like: 11 Challenge game apps to play with friends
OkCupid Dating

OkCupid Dating is a social service for Android, which will help you to make new acquaintances.
The application provides unlimited access to the same dating site. It combines the convenience of mobile communication and supports all the official features of the service. For full-fledged use of the program, it's enough to pass simple registration and tell a little about yourself.
The ranking algorithm of questionnaires provides sorting by interests. In addition, all visitors of your user page are displayed in the form of guests, which has a positive effect on making interesting acquaintances and monitoring specific people. The main disadvantage of the service is the lack of localization. The application is distributed free of charge and does not involve additional payments.
The program has a user-friendly interface. After the registration procedure, you must upload a photo and identify your own interests. At the top of the screen, there is a user panel that provides access to all the functionality of the dating service. Search for people, messages, visitors, history – everything is very obvious.
OkCupid Dating is a popular social service for Android nowadays, which will help you get to know interesting people.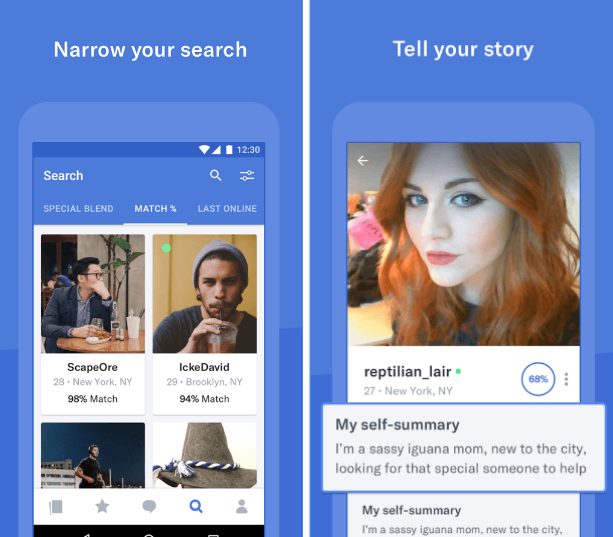 Downloads: 10 000 000 +
Customers rating: 

(4.1 / 5)
Even if you are a person with a wide range of contacts, not suffering from a lack of friends, from time to time each of us still wants to meet new people. After all, they fill our lives with new shades and allow us to recognize ourselves from new sides.