The online calculator allows you to quickly calculate the basic variables of Ohm's law for a circuit section, as well as find out the power.
This review includes several Ohm's law calculators for Android.
Ohms Law Calculator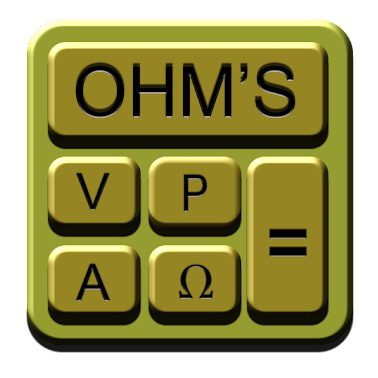 Ohms Law Calculator is an easy-to-use Android application that will primarily be useful to users who are passionate about radio electronics.
All in all, this is a simple calculator with a number of advantages:
Automatic calculations;
Easy to read thanks to the large bold typeface;
No ads.
The program interface is simple and intuitive.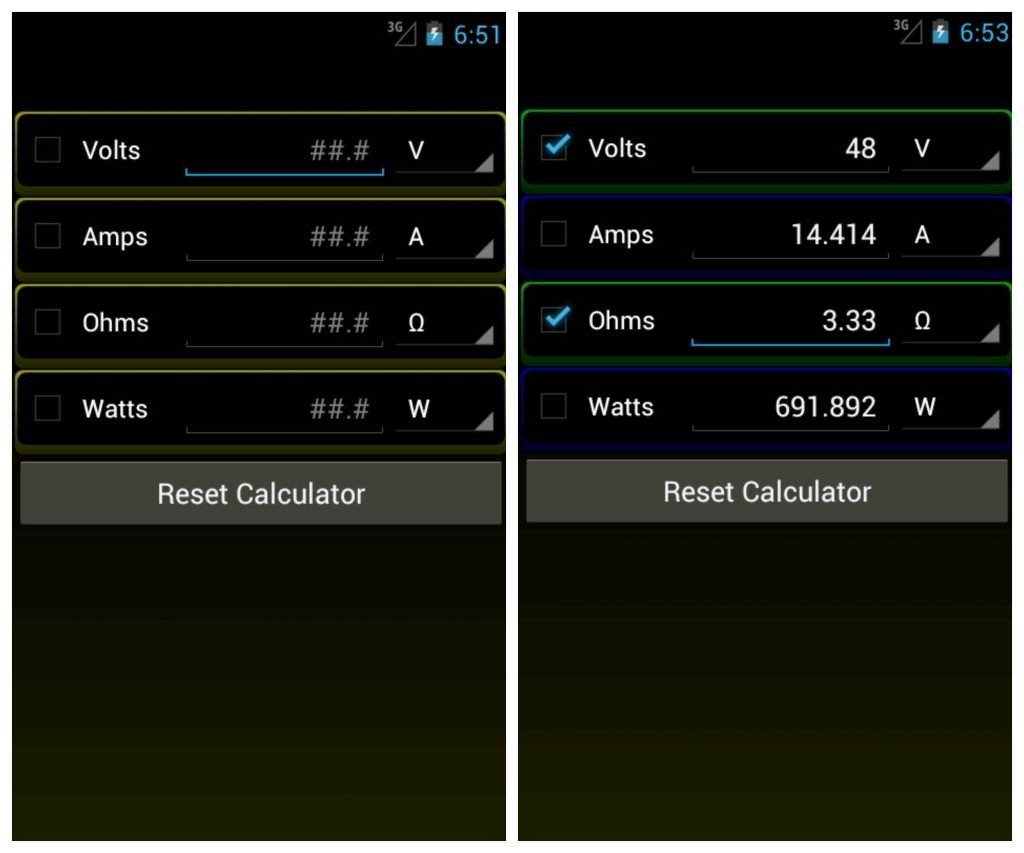 Downloads: 100000 +
Customers rating:

(4.2 / 5)

You may also like: 21 Best Calculator apps for Android
Ohm's Law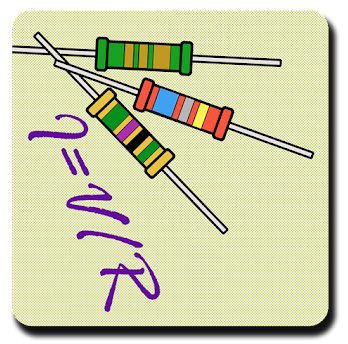 The program consists of two parts: Ohm's Law and the Resistor Color Decoder.
The first part explains Ohm's Law for a circuit section, and with the help of the built-in calculator, from any two known quantities (e.g. – current and voltage), allows you to calculate the third quantity (in this case – resistance).
The power calculator does the same thing with the values of current, voltage, and power.
In addition, the second part of the application allows you to determine the value of the resistor by the colored bands applied to it. The marking is decoded with three, four, and five bands.
There is also the possibility of reverse action, – defining colored bands by the nominal of the resistor.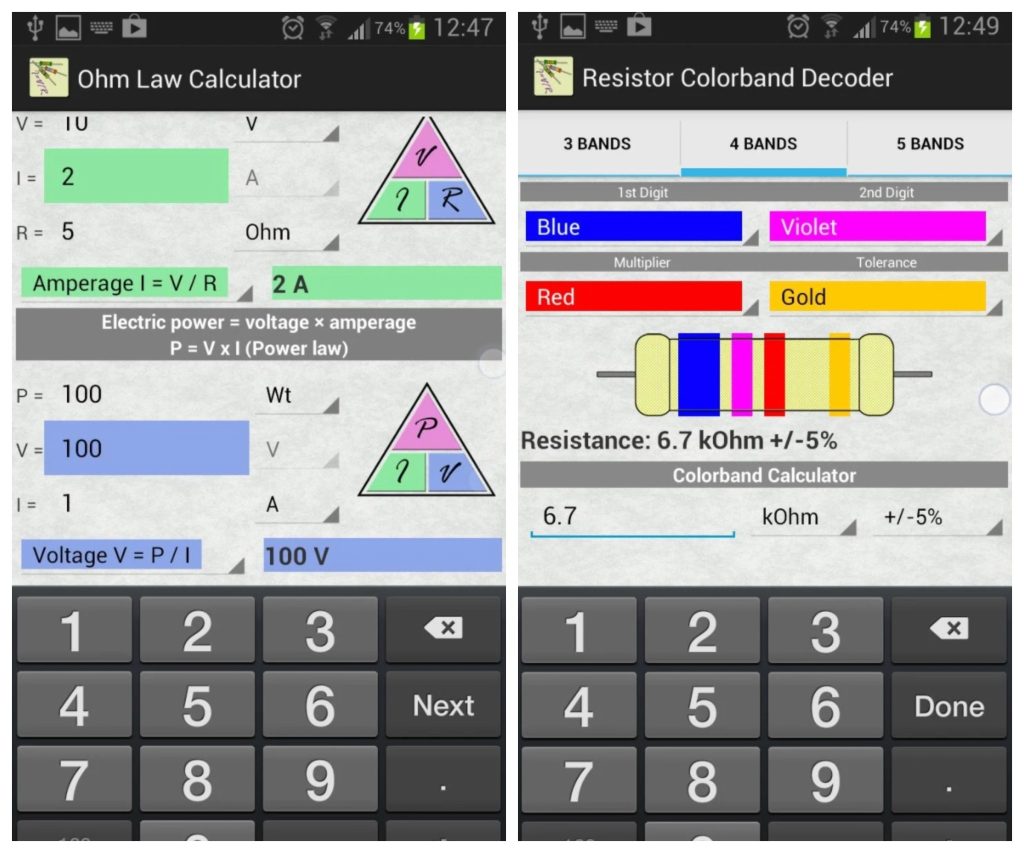 Downloads: 10000 +
Customers rating:

(4.3 / 5)

All-In-One Calculator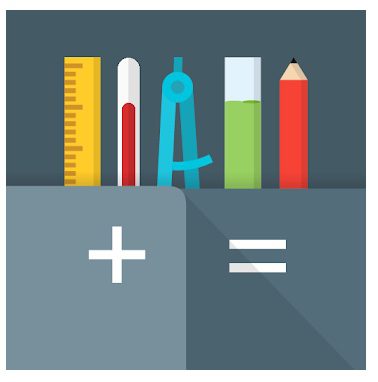 All-In-One Calculator is a multifunctional offline calculator with many built-in functions and converters. It replaces all other calculators on your mobile device.
This calculator can do everything. It's up to any everyday task – from simple calculations to complex conversions.
It will track your health, convert from one number system to another, convert currencies at the rate of exchange, calculate geometric values, calculate payments of loans, calculate taxes, determine the calories eaten, calculate any value included in the law of Ohm, convert from Roman numerals into Arabic.
There are 75 design themes to choose from.
Features of the All-In-One Calculator app:
A basic multi-mode calculator;
75 built-in converters;
algebraic calculations;
geometric calculations;
financial calculator;
health calculator;
Ohms law calculator;
additional functions.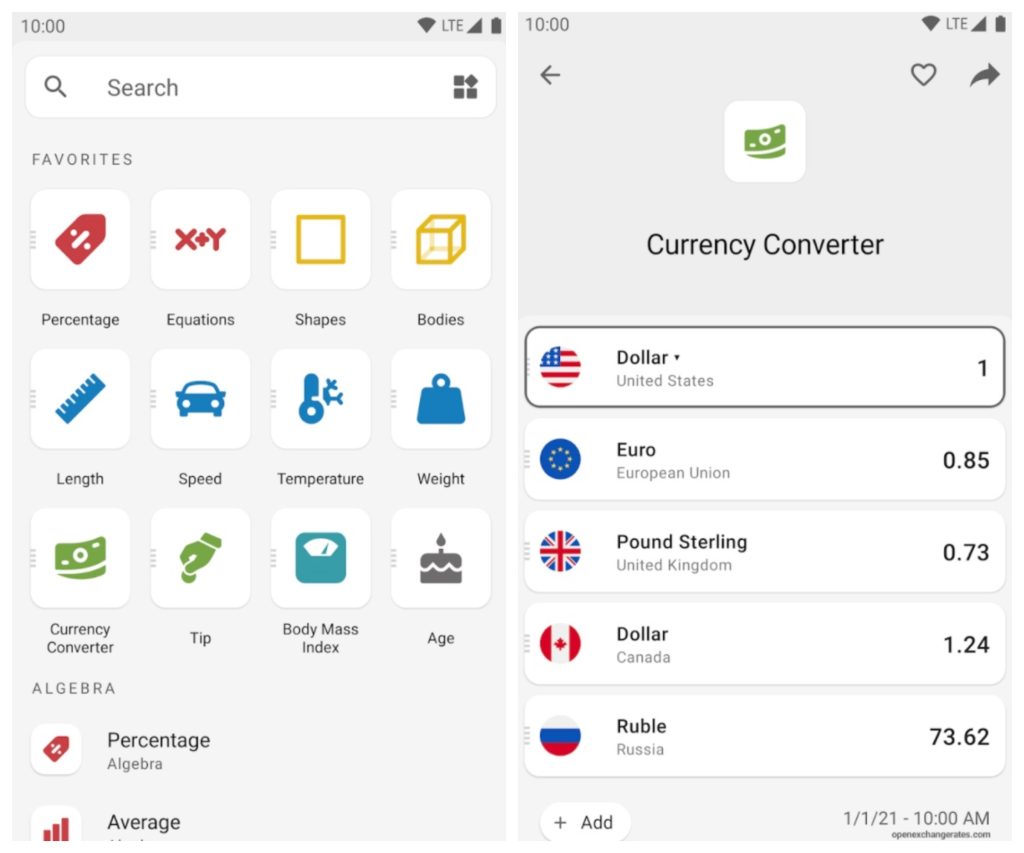 Downloads: 5000000 +
Customers rating:

(4.7 / 5)

Ohms Law Calculator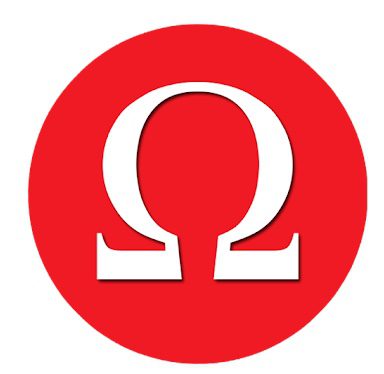 Ohms Law Calculator is a specialized application for calculating voltage, current, resistance, and power. The program calculates quickly and accurately.
What I like about this application is that you can share the results of calculations in social networks and messengers.
The Ohms laws app includes a voltage calculator, current calculator, resistance calculator, power calculator.
The application is available in multiple languages.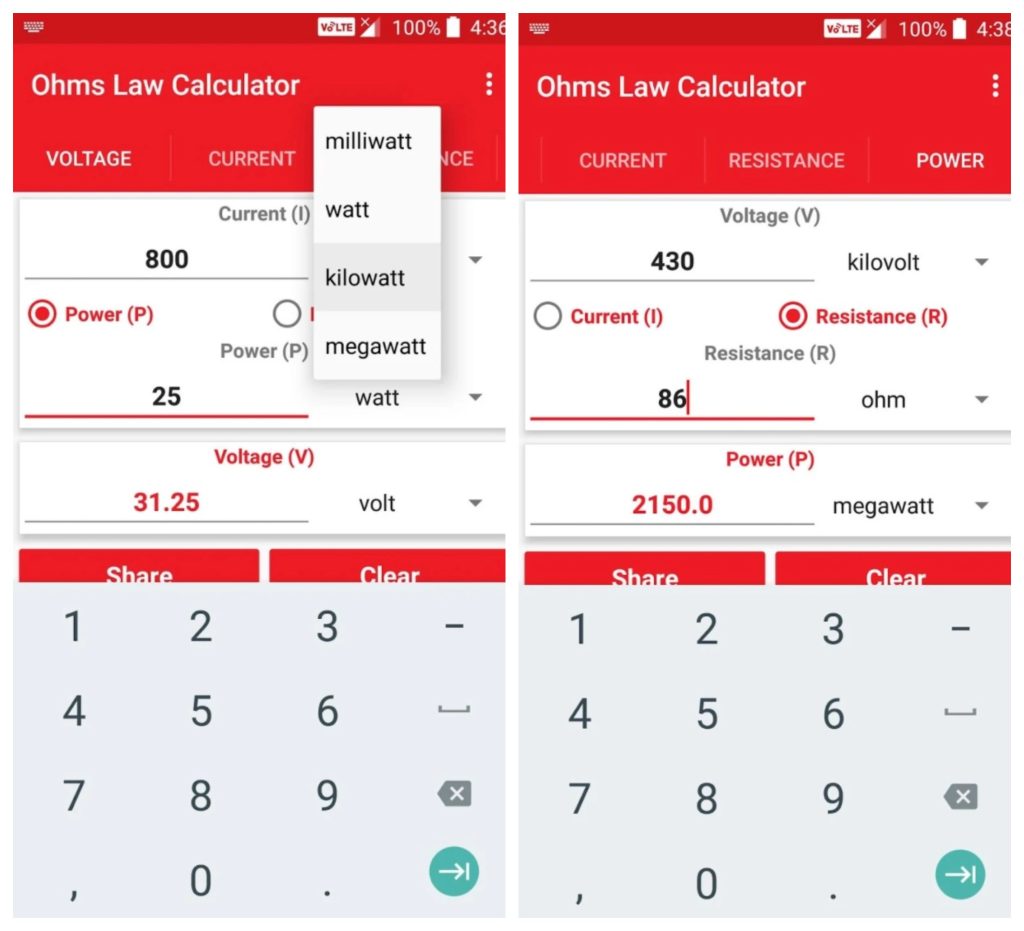 Downloads: 100000 +
Customers rating:

(4.2 / 5)

Calculator Volt/Amp/Watt/Ohm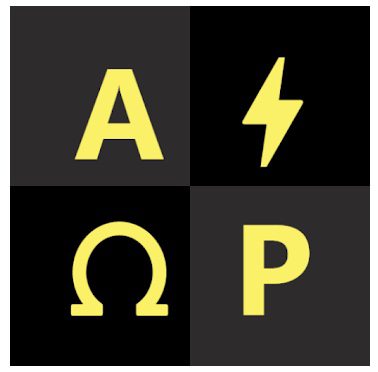 Calculator Volt/Amp/Watt/Ohm is a simple application with a narrow focus. It helps to calculate power value (voltage, watt, ampere, Ohm). Nothing superfluous and everything to the point.
There is one disadvantage: after the calculation, there is no way to make adjustments, all parameters are reset and you have to enter again.
Of course, it would be good to remember Ohm's law by heart and count in your head, but the app is very handy.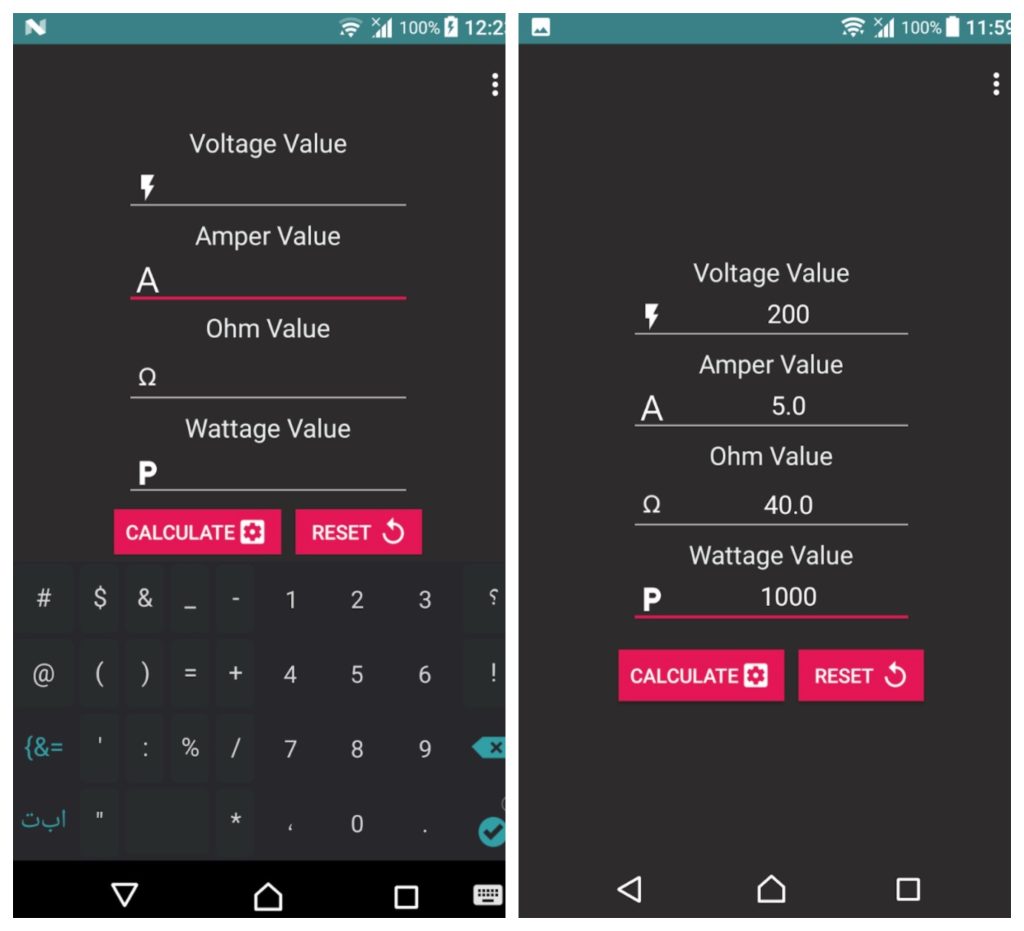 Downloads: 100000 +
Customers rating:

(4.4 / 5)

CalcKit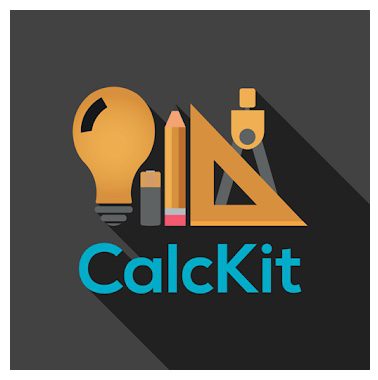 A handy calculator and converter for a wide variety of professions.
CalcKit allows you to make both simple and complex electronics-related calculations as well as Ohm's law. The converter supports a wide range of values, from shoe size to fuel efficiency.
With this application, it's very easy to convert different units to other units, calculate percentages, area, and volume. You will have to "pay" for free by watching ads, but they cannot be called too intrusive.
Users write that the appliaction has a friendly interface, everything is intuitive, and complex calculations have ceased to be such.
Downloads: 500000 +
Customers rating:

(4.6 / 5)

You may also like: 9 Best Phone Usage Tracker Apps for Android
Ohm's Law Calculator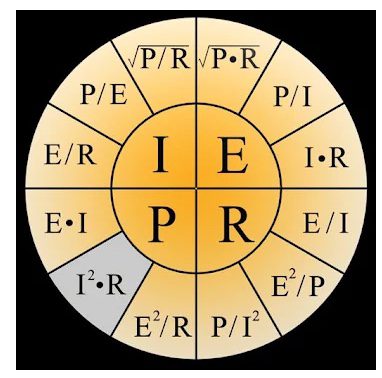 Ohm's Law Calculator is one of the few visual applications with Ohm's circle. It's easy to see, it's convenient.
With this application you will calculate power, voltage, current and resistance.
The history of your calculations is also saved. So you can always go back to past results if you need them.
Visually, the application looks stylish, if that's even important for such a tool.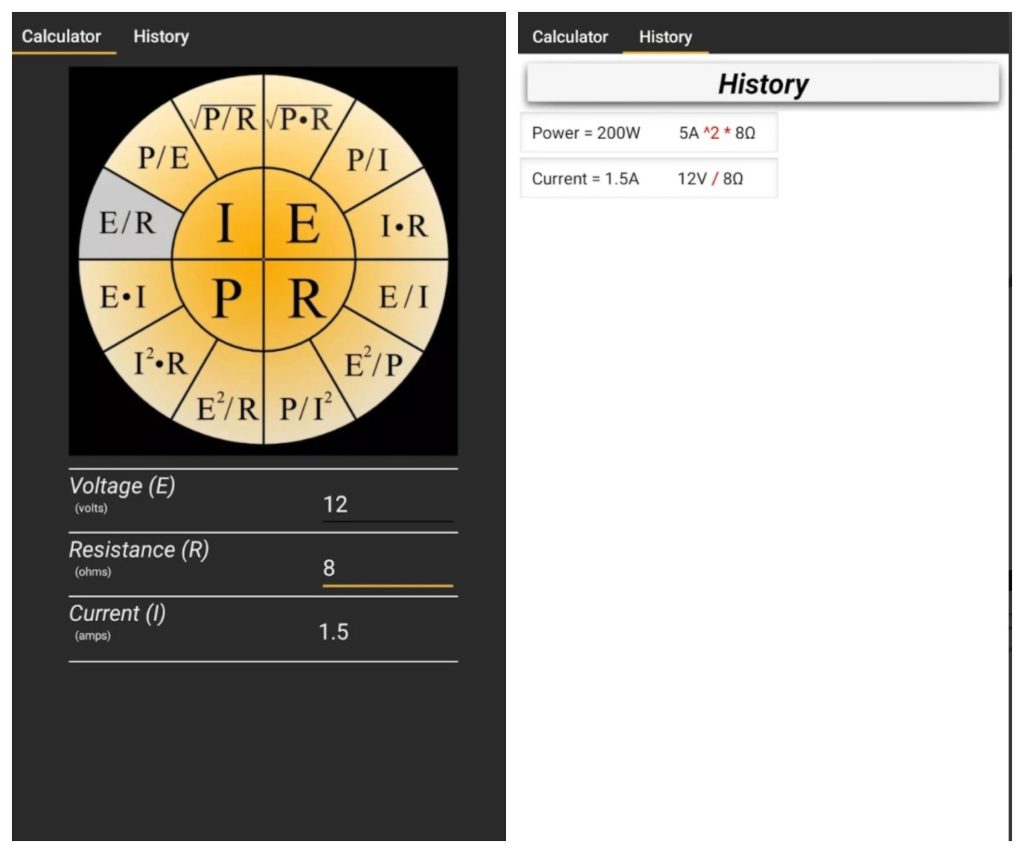 Downloads: 10000 +
Customers rating:

(4.8 / 5)