Have you long wanted to learn how to cut objects from photos and paste them into other images? Want to create cool pictures for social networks? Express your imagination and create your own unique images with cut-paste photo app! We have just prepared some excellent options for you!
Cut Paste Photo Seamless Edit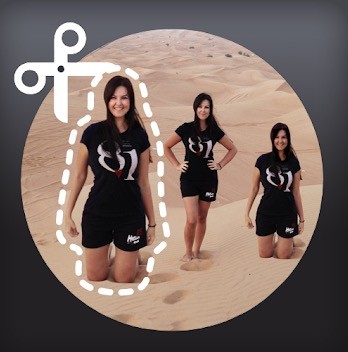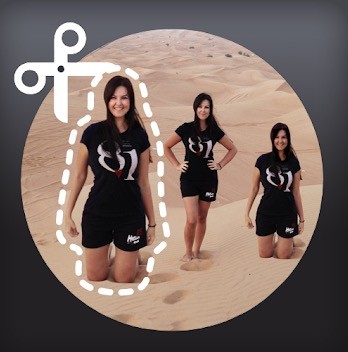 If you like to joke and entertain your friends, be sure to download Cut Paste Photo Seamless Edit? This application will allow you to create cool photos and share them on social networks.
You can put yourself on the image with any celebrity, be anywhere in the world with the help of photomontage.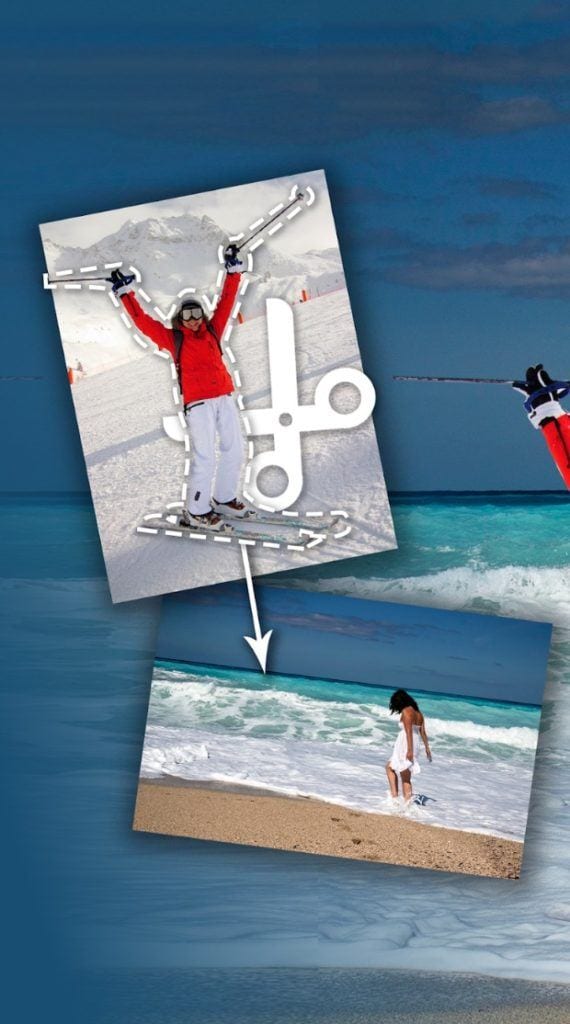 The program is very easy to use:
Import photos from your photo gallery or find them online using image search;
Cut out the place on the image that is needed, and indicate the place where to paste your own image;
The program will do the rest.
When you first start, it shows tips that disappear with further use. It is noteworthy that the Cut Paste Photo Seamless Edit application is far ahead of other applications in the quality of pasting the objects.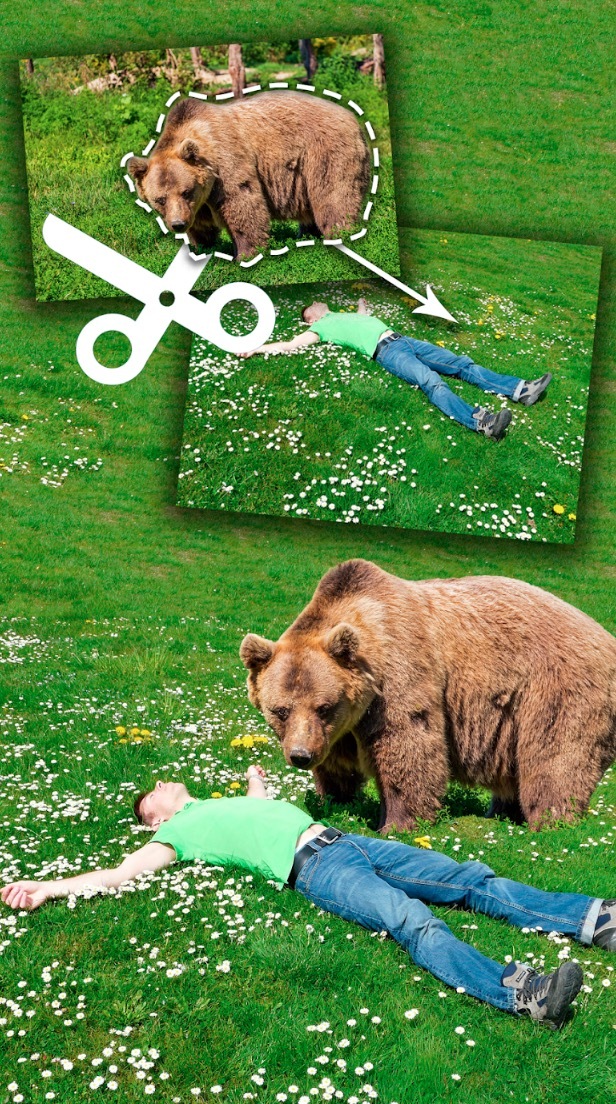 Note: to make photoshop seams less visible on the final photo, use a background with a transparent texture – water, rainbow, clouds, sand, etc.
Share this charming image with friends and continue to have fun!
Downloads: 50000000 +
Customers rating:

(4.1 / 5)
You can also check: 13 Best photo organizer apps for Android
Cut Cut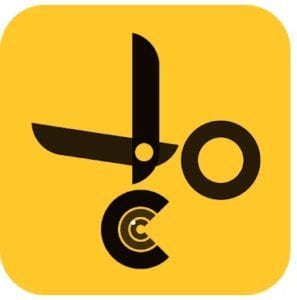 Cut Cut is a free photo editor optimized for creating and changing the background of images. Today, the use of photo editors for processing and retouching photos is not considered shameful. On the contrary, to improve your appearance, and even more so, the background is considered a practically obligatory action.
This editor is for those who want to change the photo with a few flicks of their fingers. The application itself will highlight a portrait or a human figure, cut out the unnecessary background and offer to choose a background from a collection containing more than a hundred drawings.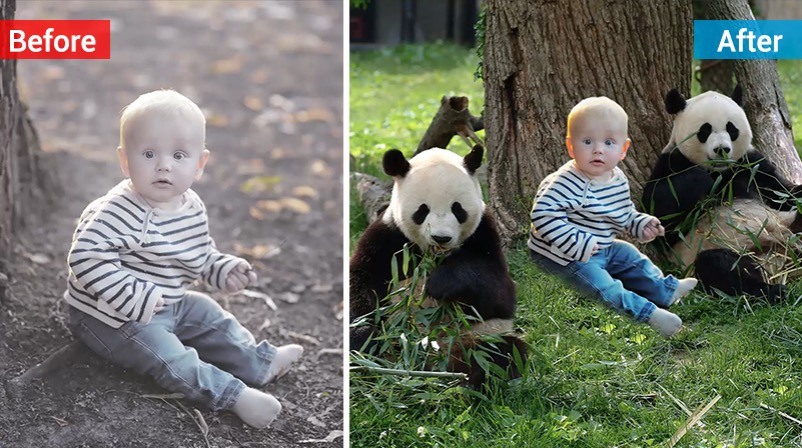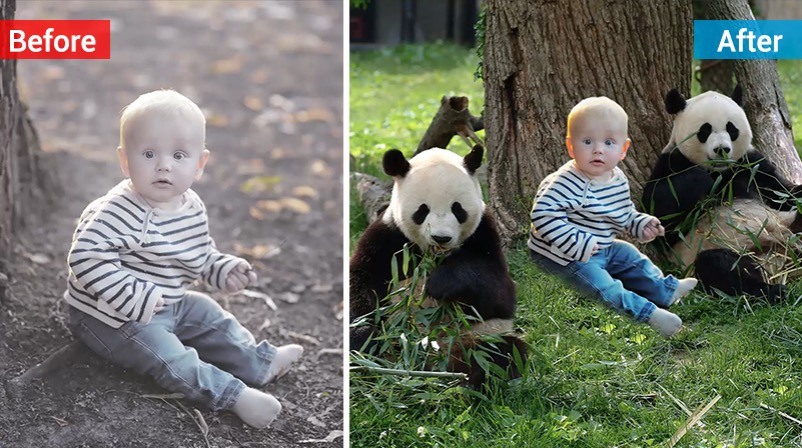 You can add the missing person to the existing photo or remove an extra person. Next is the user's fantasy. The application provides endless possibilities. Filters, changing the color balance, full or partial scaling – the choice of tools for the photo artist is the richest.
Cut Cut features:
the intellectual function of selection of the desired image;
a large set of filters;
selection of ready-made backgrounds;
a special set of luxury backgrounds;
creating avatars in one motion.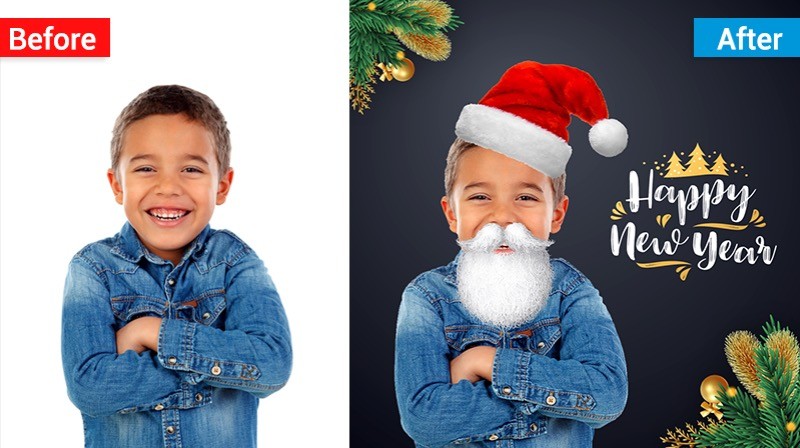 Cut Cut is a 100% FREE photo editor, with which you can easily cut objects from photos and put them on the background.
Downloads: 50000000 +
Customers rating:

(4.2 / 5)
Cut and Paste photos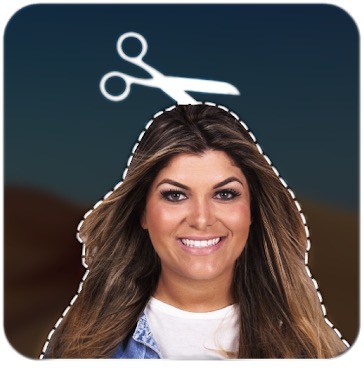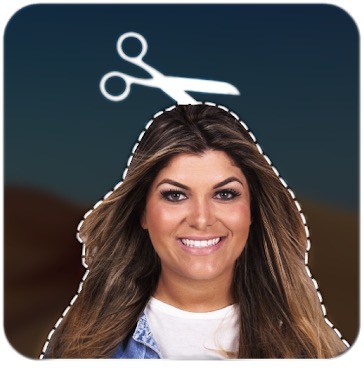 Cut and Paste photos is a handy photo editor for Android that allows you to change photos using a mobile device. The main purpose is to cut and paste people, animals, and other objects to change photos. It's an excellent replacement for complex desktop photo editing applications.
Cut and Paste photos features:
The ability to change faces in the photo. You can cut one face and paste it onto another photo;
The ability to remove the background on a photo: cut out images of people and paste them onto a new colorful background, add yourself to a photo with show business stars, or set a famous tourist place as a background;
Photo editing tools: resize, rotate, flip;
Your personal gallery can be used as a photo source.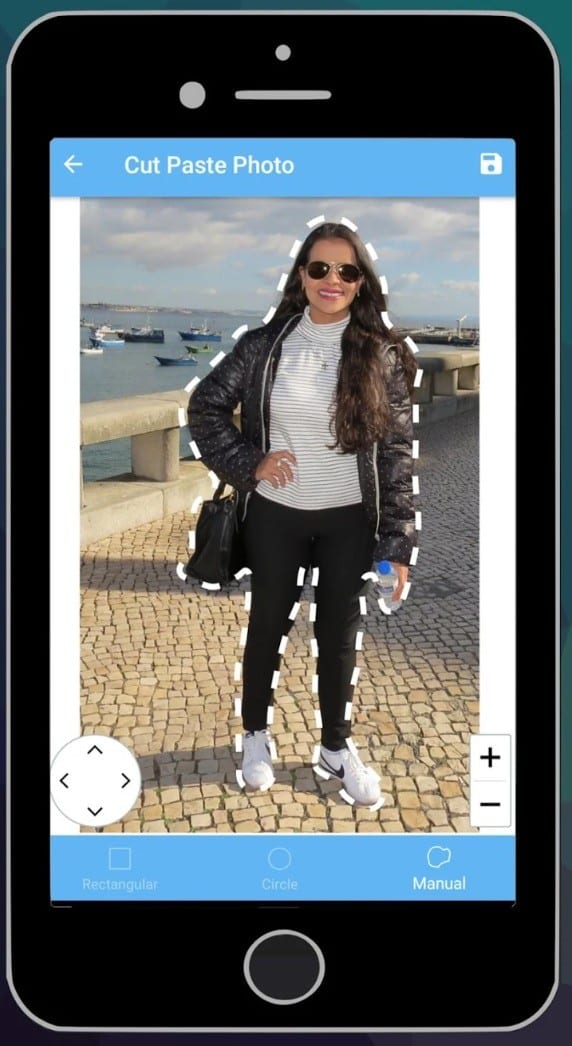 Downloads: 10000000 +
Customers rating:

(4.2 / 5)
Auto Photo Cut Paste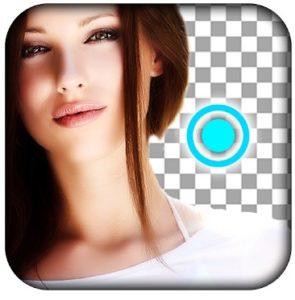 Want to know how to add a photo to a photo? Use this cut-paste photo app! Auto Photo Cut Paste allows you to create unique images fast and easy.
The only thing you should do is to touch the area you want to cut and the application will automatically detect the entire area through color detection AI and cut it. Then, you can paste the image on any other background.
You can use such tools as Auto Erase, Manual Erase, Lasso Erase, Restore, Undo, Redo, Zoom.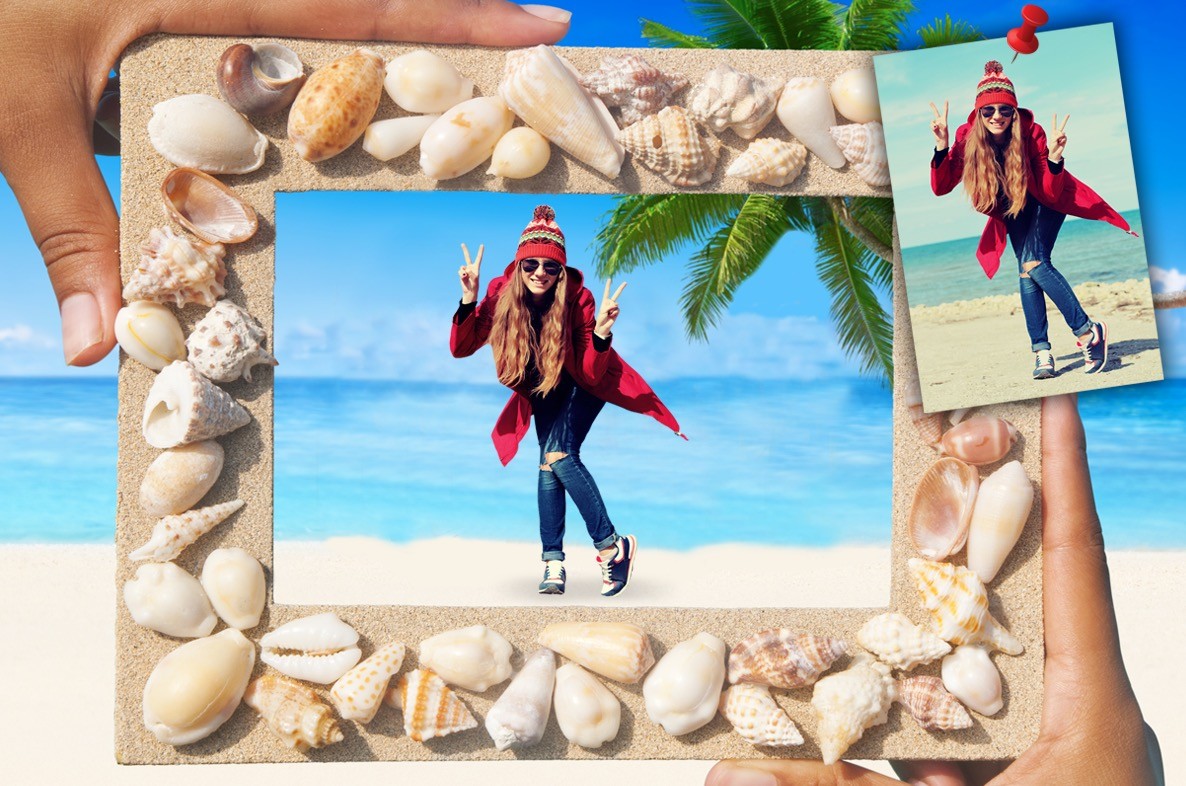 This way you can edit any photo, making it even more interesting. Place yourself next to a celebrity or move to any corner of the globe.
Downloads: 5000000 +
Customers rating:

(4.5 / 5)
Cupace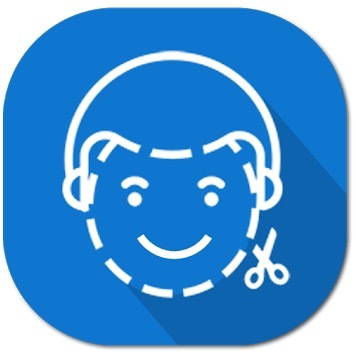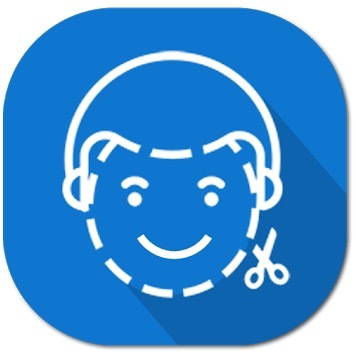 Cupace is a simple photo editing application that allows you to cut and paste faces. You can create a meme or a funny photo, replace the faces in the photo, cut out the face or any part of the photo and paste it into another photo. You can also add text and stickers to photos with this cool application.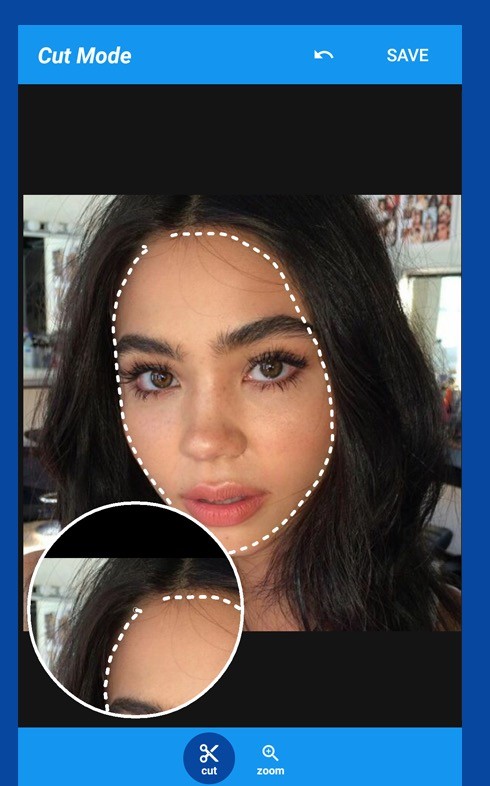 Cupace features:
Face Cutting: Cutting mode (to cut a face, draw a face area in a photo with a magnifying glass) and Zoom mode (zoom in the area that you want to cut on the photo).
Face Gallery (all the faces you cut out will be saved in the Face Gallery, you can reuse them in many photos, you don't have to cut them out again from the original photo).
Paste Face. All faces from the Face Gallery will be shown here. You just need to click on one of them to paste into the current photo. You can add the same person to a photo several times. There are many stickers/emoticons that you can add to your photo. Or you can add text to your photo.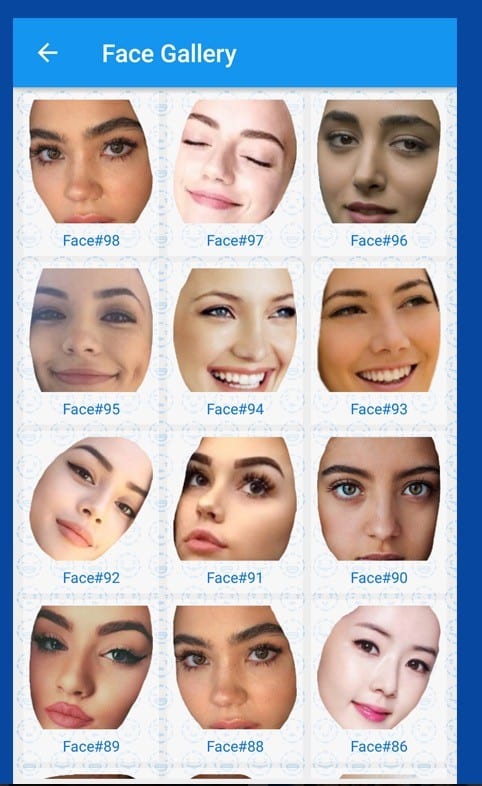 With Cupace photo editor you can easily add a photo on a photo or cut and paste an object from one image to another. Combine pictures of yourself with your favorite actors. Place pets on the original background.
Friends and family will be delighted with your unusual photos. All you need is to download the application to your device and follow simple instructions!
Downloads: 5000000 +
Customers rating:

(4.8 / 5)
MagiCut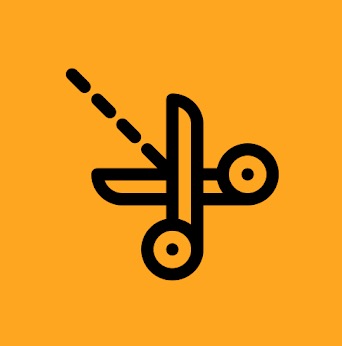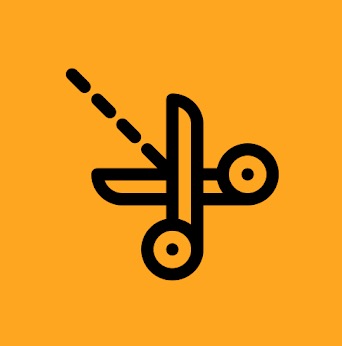 MagiCut is a free photo editor application for Android that makes it easy to create new backgrounds for photos.
In MagiCut you can make great pictures from your own photos. Just click on the "Auto Cut" and "Paste" buttons, select and erase the necessary objects using the "Auto Detect" function, and place them on any of the provided backgrounds.
The main features of the application:
This interesting application will allow you to combine several objects from different photos using the same background;
The application automatically detects objects in the photo, removes the background and can crop unnecessary objects;
Adjust exposure and adjust the color (automatically or manually);
Crop an image to a standard size or any size;
Ideal for combining images with different shades of light and shadow;
Multiple font styles are supported;
Add an image out-of-focus effect (soften the background, blur) to make the image more attractive (a great solution for portrait photos);
Background templates created by professional designers;
A variety of original brushes to create amazing effects;
You can remove everything that, in your opinion, spoils the photo, for example, acne and spots on the skin;
Brighten your eyes, the face can be made lighter and younger, a beautiful whitening effect.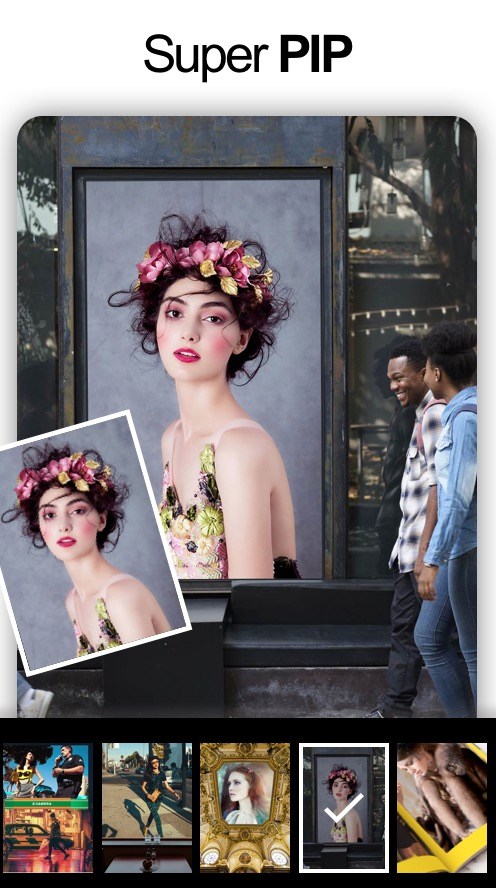 You will like to process image details manually due to the convenient functions of the application, which allow editing photos. Even those users who have no experience in Photoshop will appreciate MagiCut.
Downloads: 10000000 +
Customers rating:

(4.7 / 5)
Cut Paste Photo Seamless Editor with AI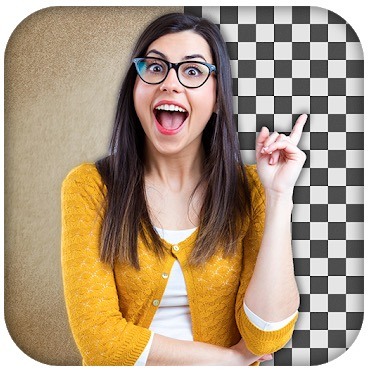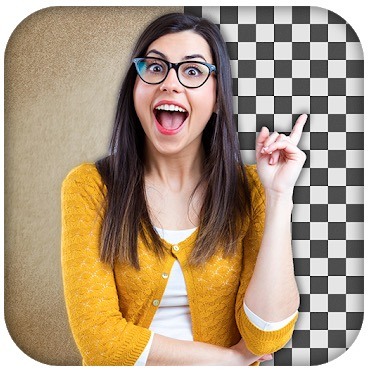 You are in a few simple steps will create artwork to your liking. In this application, there is almost everything that is needed for this.
The main features of the application:
Highly intelligent Neural Network algorithm allows cutting and pasting objects automatically;
There are multiple backgrounds to choose from;
Manual and auto-erase for a background removal;
The ability to smooth the edges to blend better;
Adjusting Lighting, Contrast, Saturation;
Undo, Redo and Zoom for an accurate result.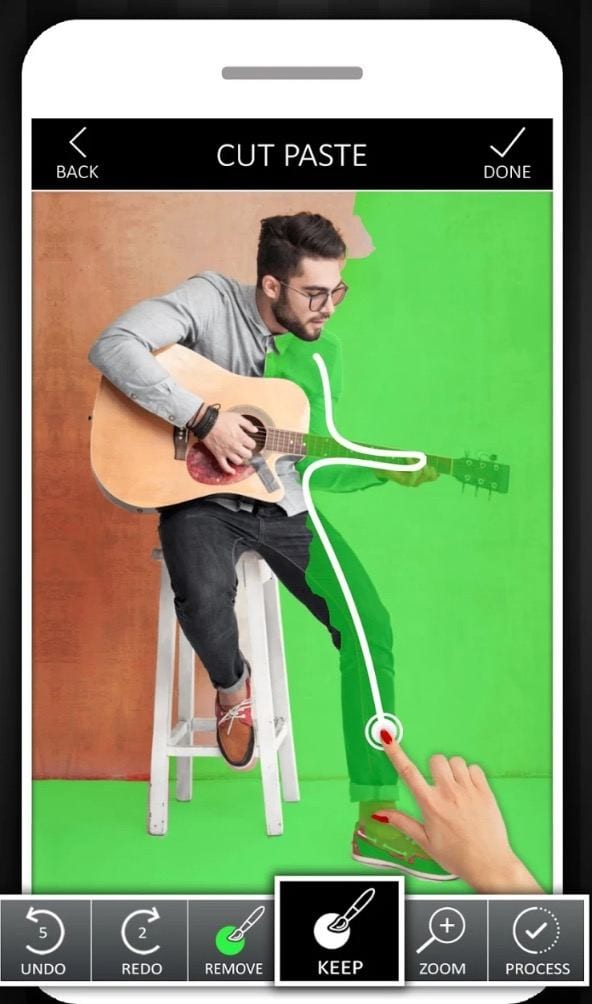 Cut Paste Photo Seamless Editor with AI will become your favorite photo editing app as its functions are amazing, they work really smoothly!
Downloads: 500000 +
Customers rating:

(4.4 / 5)
Auto Cut Out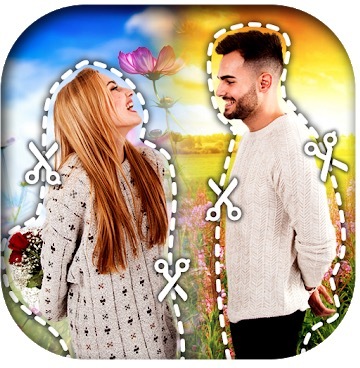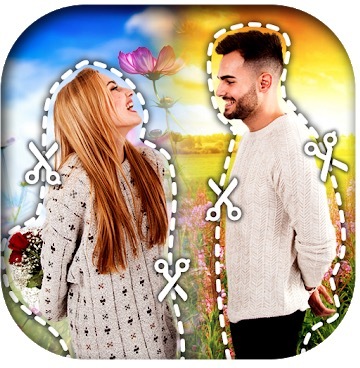 Auto Cut Out will help you in creating unique photos by cutting objects from pictures and pasting them by applying seamless overlay on other photos. To make a funny effect you can paste multiple photos over other images as stickers.
The main functions of the application:
Swap faces on photos;
Create unique collages using collage backgrounds;
20 different backgrounds with different themes are available;
Add text and stickers to your photos;
Use echo mirror magic effect;
You can change the style, text color, transparency, and add shadows.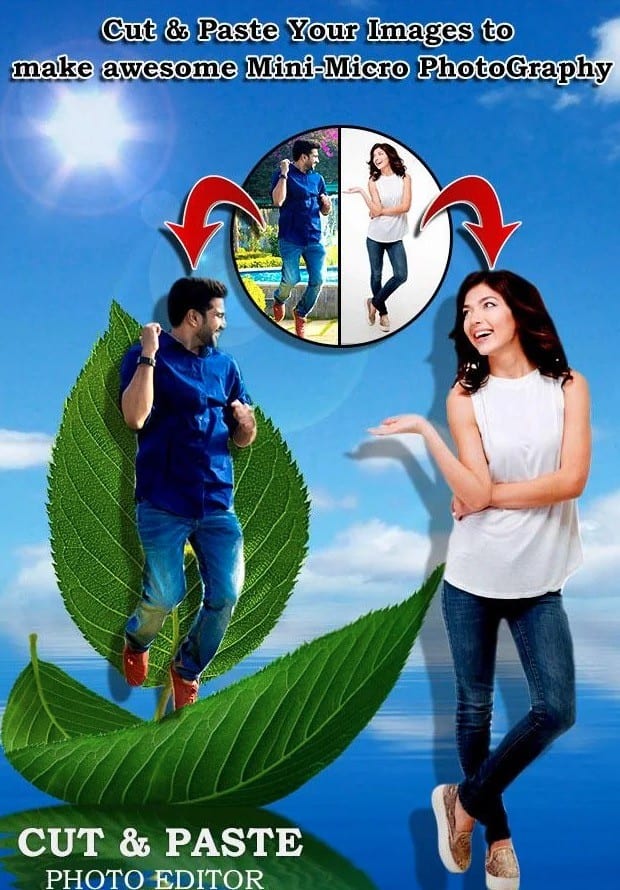 The program is ideal, even if you have never edited images. You don't have to learn for hours to combine photos. Get creative images in a few clicks and share your masterpieces with friends.
Downloads: 10000000 +
Customers rating:

(4.1 / 5)
You can also check: 15 Best photo sharing apps for Android
Cut Paste Photos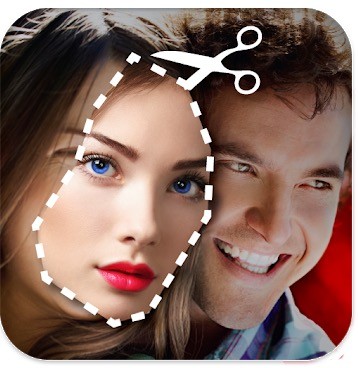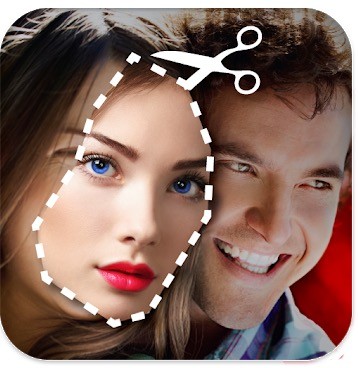 Cut Paste Photos – create any photos thanks to the convenient function of cutting and pasting fragments, as well as automatic contour detection.
Want to swap faces in the photo? Just cut one out and put it in the place of the other. Need to change or delete the background? Cut out the people in the photo and move them to another image. It doesn't matter what you need to cut or add – the application will do fine in all cases.
The application has 4 functions that allow you to subtly edit photos:
scissors (an ideal tool for cutting out objects in a photo),
advanced photo editor (allows you to work with several layers of cut fragments),
insertion (allows you to insert a cut fragment on any image – even on the background in the gallery),
collage editor (create your own collages by cutting and combining fragments of different photos on one background).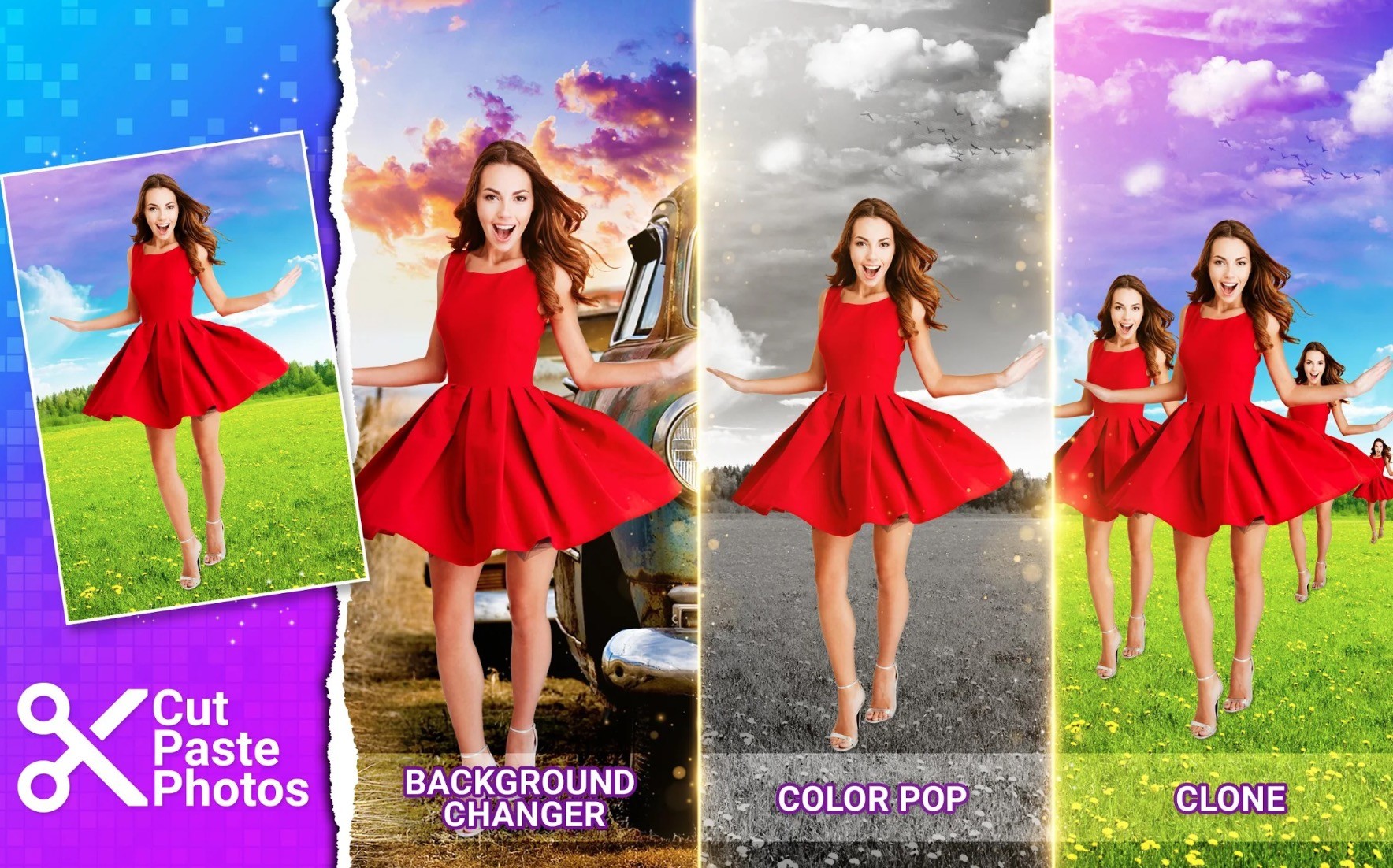 The application can work with all the images on the device, which can be found through image search, in the gallery, directories and even on web resources. Background images can also be inserted from the Internet or from the application's own database.
Also in the application, there are more than 400 stickers in various categories, including the usual emoticons, animal faces, masks, hairstyles, accessories, clothing, and others.
Downloads: 50000000 +
Customers rating:

(3.8 / 5)