One of the first additional features that appeared in mobile phones was the function of a voice recorder.
On modern devices, voice recorders are still present, already in the form of separate applications. Many manufacturers build such software into the firmware, but no one forbids the use of third-party solutions. Especially if you want to hide the fact of recording.
By the way, we also have a collection of the best call-blocker apps to keep you safe. 
We've collected the best hidden voice recording apps:
Smart Recorder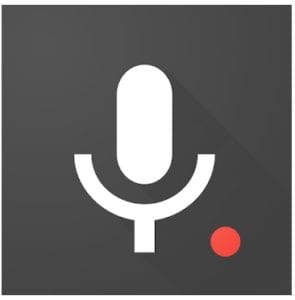 This is a free and easy-to-use voice recorder for Android. Designed for continuous recording of high-quality sound, has a simple and clear interface.
The silent skip function helps to shorten the recording time by omitting fragments of relative silence. This saves time for listening to recordings with a large number of sound pauses. For example, it allows you to catch the conversation of a sleeping person, reducing the recording from 8 hours to 5-15 minutes.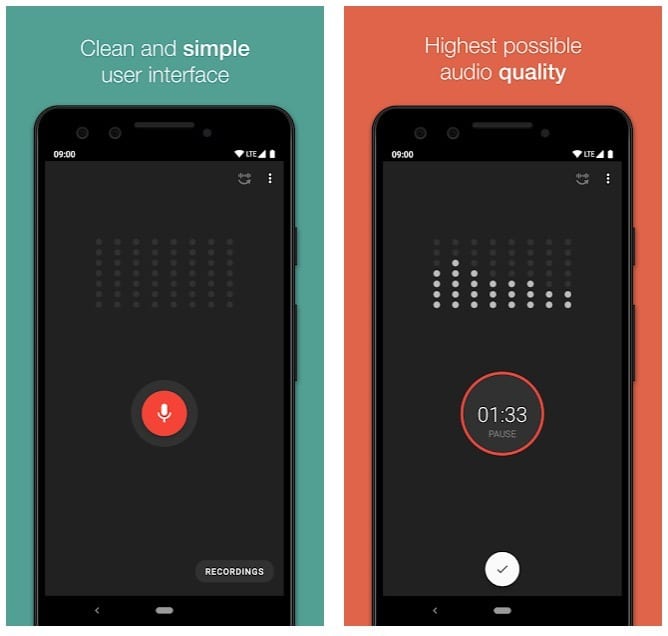 It can be used to record small notes for your research. For a student, this application is simply irreplaceable! You can write down the whole lecture and take notes later! Even when the phone is in your pocket and recording a lecture, the sound is clear.
And if you want to hide the fact that you make a recording, you can use the кecording in the background function.
This application is not directly intended to record phone calls. Some manufacturers block the ability to record the caller for privacy or legal reasons. Therefore, by default, the application stops recording during a call. This can be disabled in the settings, but please check your local laws and make sure that this feature is not blocked on your device.
The main features:
Automatic and manual sensitivity control for Silent Skip Mode (beta).
Real-time sound spectrum analyzer.
Recording in the background (even when the display is off).
Many options to share/send the recording.
Microphone gain calibration tool.
Easy to use and reliable.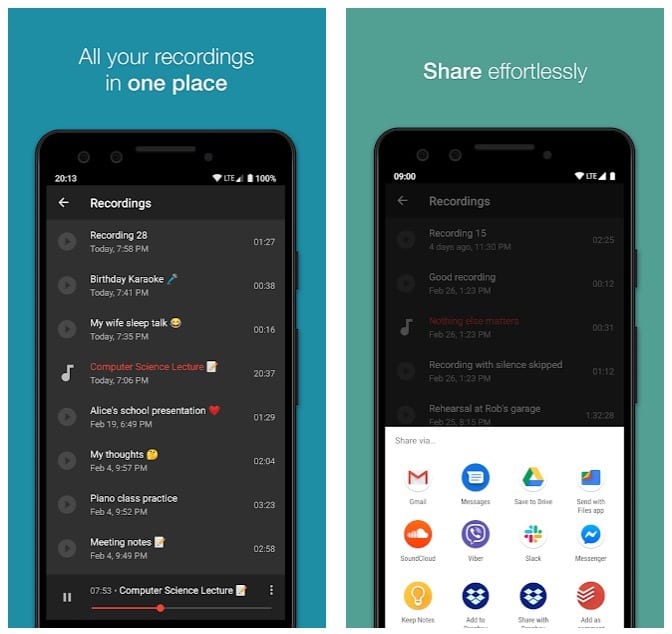 Downloads: 10 000 000 +
Customers rating: 

(4.7 / 5)

You may also like: 17 Best voice to text apps for Android
GOM Recorder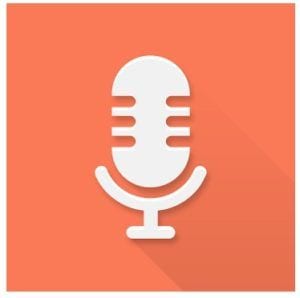 GOM Recorder is a good service for voice recording which offers several recording modes. With GOM Recorder, now it's easy to record lectures, talks, and meetings.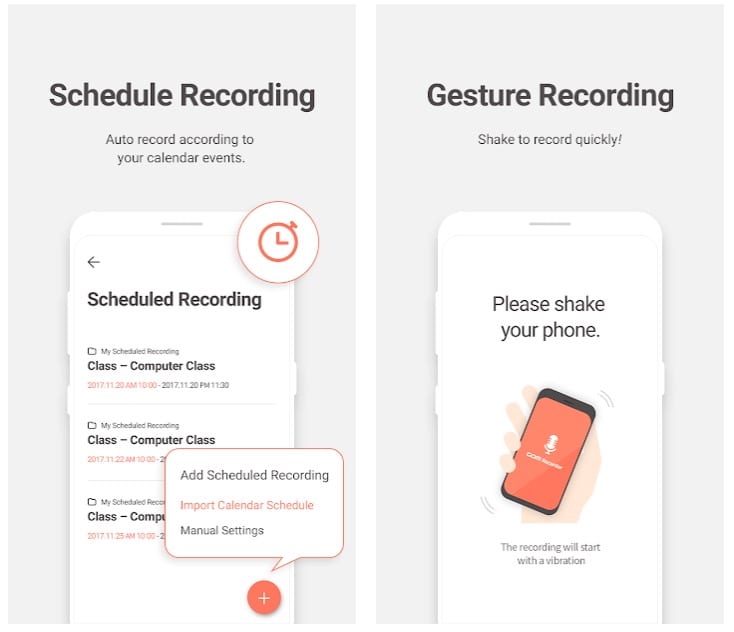 Basic Recording in the application. You can boost your mic to record distant sounds.
Schedule Recording allows auto records according to your calendar events.
Gesture Recording – shake the phone and the recording will start with a vibration. You can adjust the intensity of a shake.
STT (Speech To Text) – convert voice to text and make taking notes fast and easy.
Widget Recording – start recording with one-touch using a background screen widget.
After recording, you can edit a voice file, crop, trim, cut, delete unnecessary parts. Then, save the voice file as overwritten or new. Saved recordings can be shared.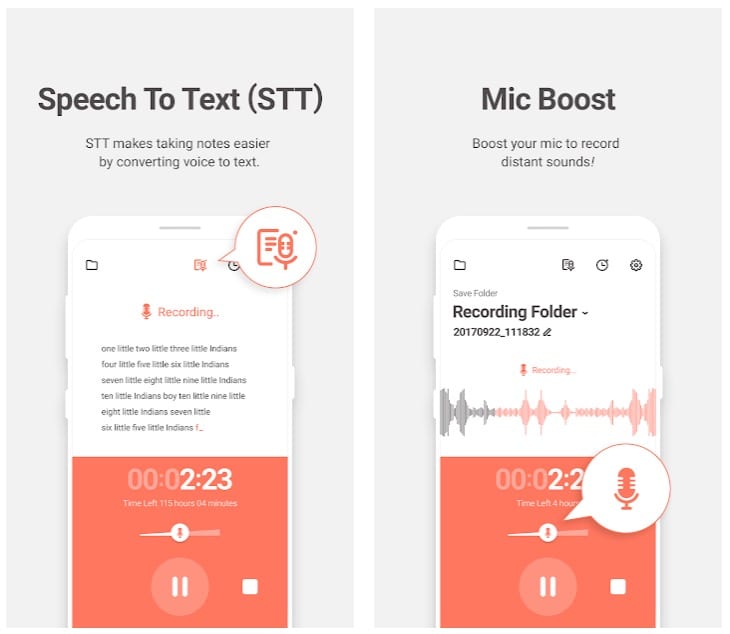 Downloads: 100 000 +
Customers rating: 

(4.3 / 5)

Voice Recorder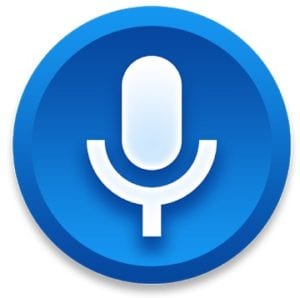 Voice Recorder is an application that includes a multifunctional voice recorder and a player. It features a concise interface and many recording options.
The main advantage of the application is providing high-quality recordings. You can make a recording in the background even when the screen is off.
The size of the recording is limited only by the space on your drive. To save money, you can change the format, reduce the bitrate and sample rate, and for important recordings choose MP3 at 320 kbps with a frequency of 44 kHz (however, the default settings for everyday tasks are enough). This application can be used to record telephone conversations, but not all devices support this function. You can use the built-in player to listen to the recorded audio files.
The feature is available free of charge, but there is an advertisement that can be disabled.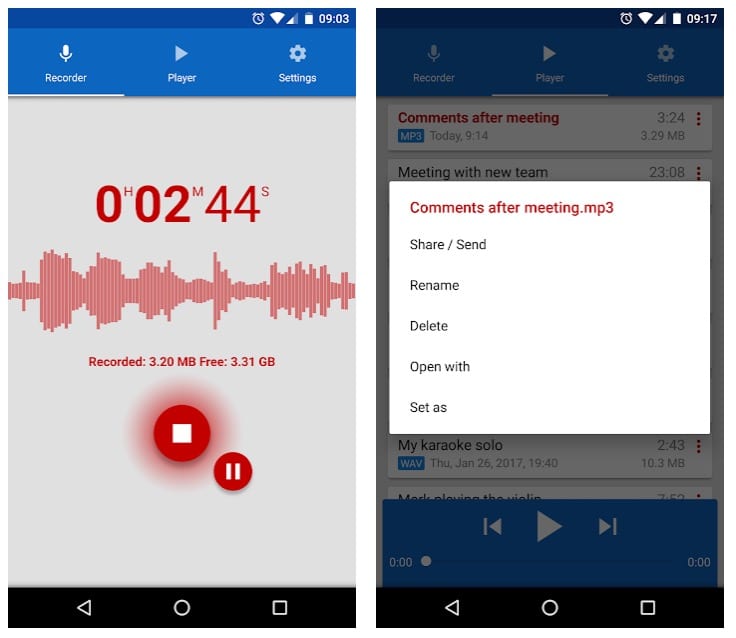 Downloads: 10 000 000 +
Customers rating: 

(4.6 / 5)

Smart Sound Recorder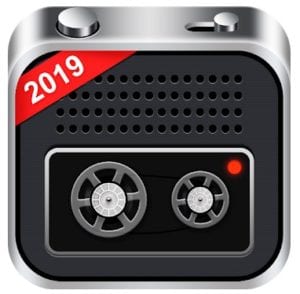 This is a simple voice recorder that you can use to record speech, meetings, and personal notes. It can be used to record everything even sleep talks without time limits!
The interface is convenient and similar to a traditional tape recorder. Nothing complicated! Make a recording and set the file name to easily search it anytime.
The hidden voice recording function can also be realized in this application thanks to a background recording (even when the display is off).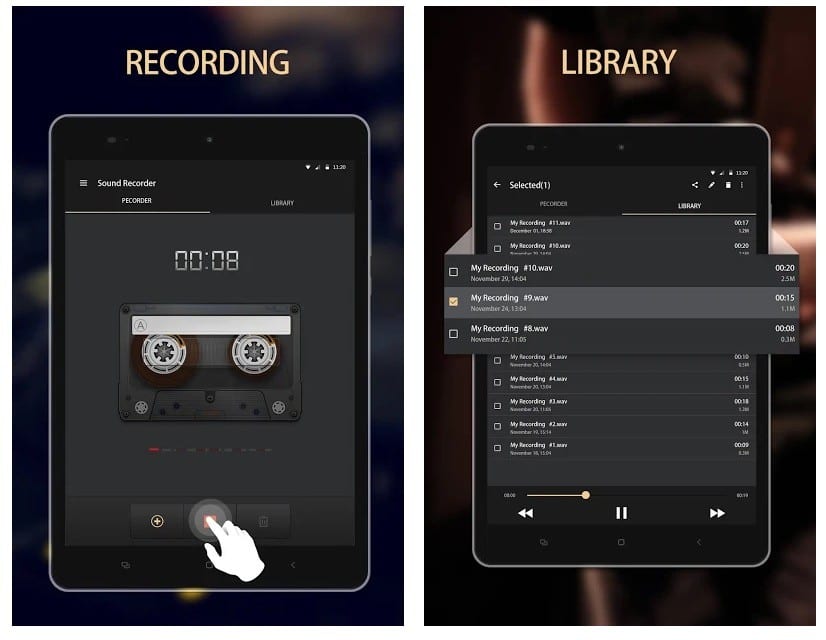 Downloads: 1 000 000 +
Customers rating: 

(4.6 / 5)

Smart Voice Recorder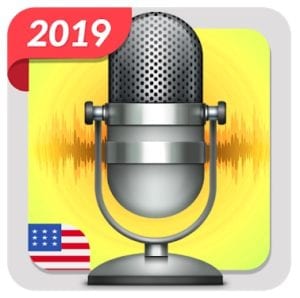 Smart Voice Recorder is a sound recording application designed to record and store high-quality sound on Android mobile devices. Thanks to this recording application, users can quickly record, save and playback sound and voice notes in high quality on their smartphones.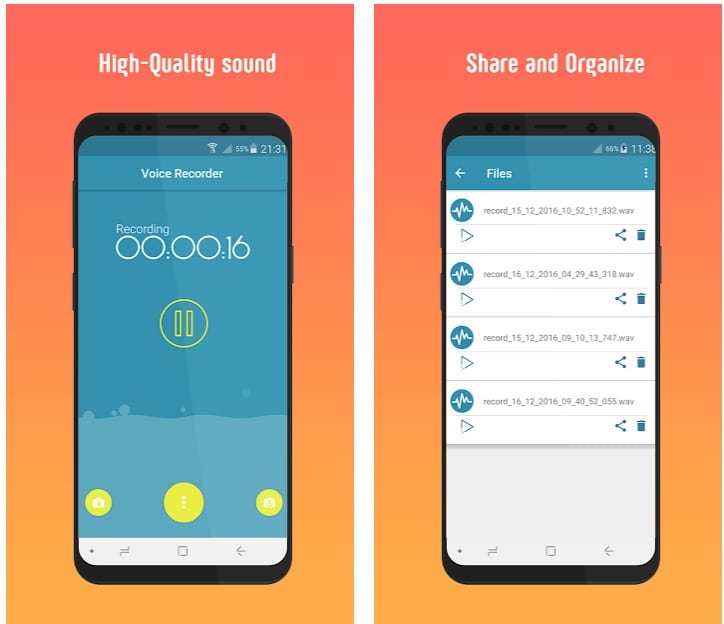 You can use it as a regular voice recorder to record voice notes, business meetings, interviews, lectures, speeches, concerts, sleep talks or something else. This audio recorder works well on smartphones and tablets with and without external storage.
Main functions:
High-quality recording.
The selectable sound source (microphones or phone calls)
Record in the background (even if the display is off).
Playback, pause, stop audio file.
Show/hide notification when recording
A simple user interface, instant start.
All required functions are on the same screen and within a click of the user
Share or delete the recording after recording.
Saving sounds in the Android media library
Install this free voice and audio recording application and never let sound come out of your memories. You can use it to record lectures, meetings, notes, voice memos, etc.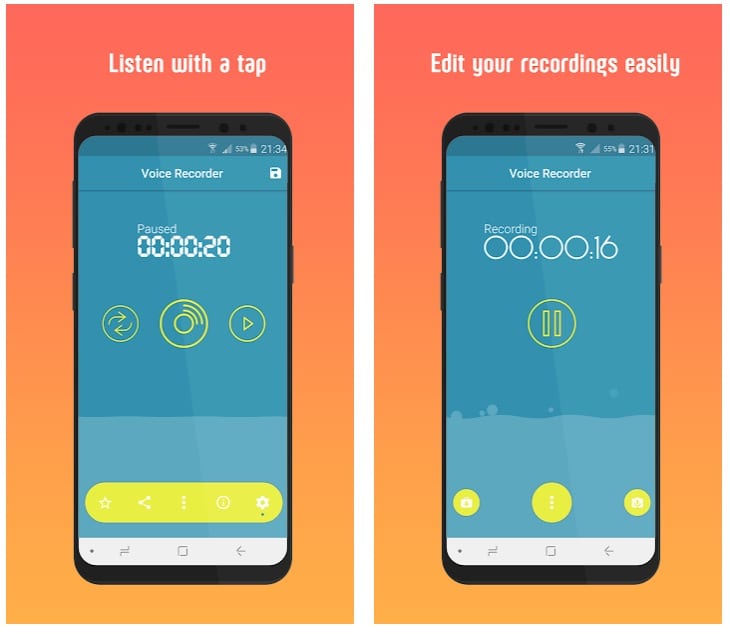 Downloads: 1 000 000 +
Customers rating: 

(4.6 / 5)

Samsung Voice Recorder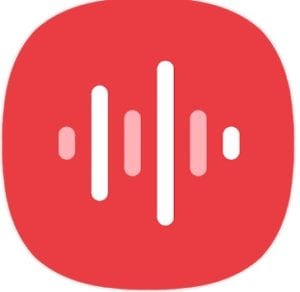 Samsung Voice Recorder easily records audio with your Samsung gadget and edit it anytime, right on your smartphone or tablet.
The Samsung Voice Recorder software provides high-quality audio for recording. It lets you create voice memos or any other recordings with your gadget, as well as easily edit or listen to them at any time.
You can use the program in several modes:
Standard Mode makes it easy to record sound using a simple and user-friendly interface.
Interview Mode allows you to record dialogs with other people. Two microphones will be used: one at the top of the smartphone and the other at the bottom.
Voice Notes recording mode allows you not only to create small voice recordings but also to easily convert them to text notes.
A nice feature of the Samsung Voice Recorder is the ability to choose the way to save the recordings. At the same time, you can save your notes not only in the internal memory of the gadget but also on the SD-card.
The program also supports recording in the background, has a built-in player and a tool for sound editing, and allows you to share the recordings with friends via email or another convenient way.
Looking for a convenient tool to record sound for Samsung gadgets? Then download the Samsung Voice Recorder.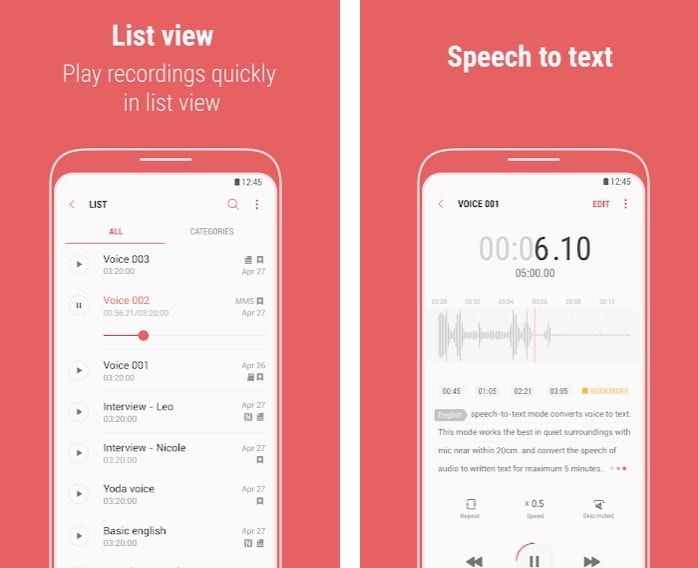 Downloads: 1 000 000 000 +
Customers rating: 

(4.4 / 5)

Background Recorder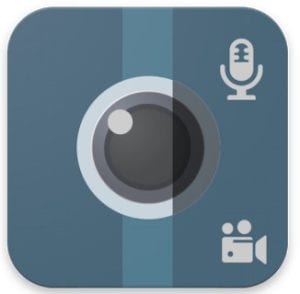 Background Recorder is a simple application intended to record voice without opening a voice recorder. You can start using the recorder when needed immediately.
You can make records even when the screen is off or the device is locked. So, you can start recording audio while your device is in the pocket or bag.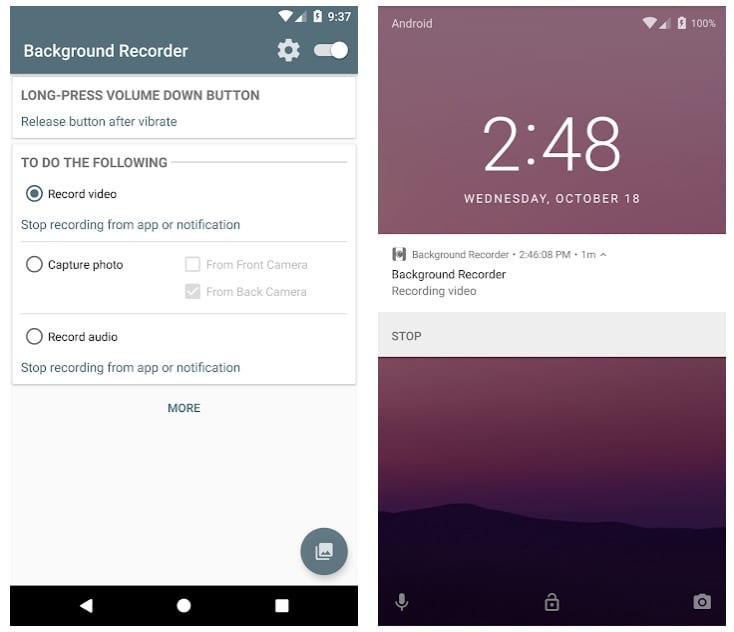 Downloads: 100 000 +
Customers rating: 

(4.0 / 5)

Background voice recorder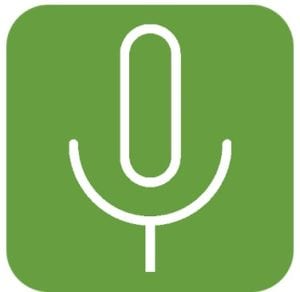 The Background voice recorder is a voice recording application that helps you to record your voice with a single click. Useful features include continuous recording when the screen is off, scheduled recording, one-touch, easy-to-use voice recorder and support for multiple languages.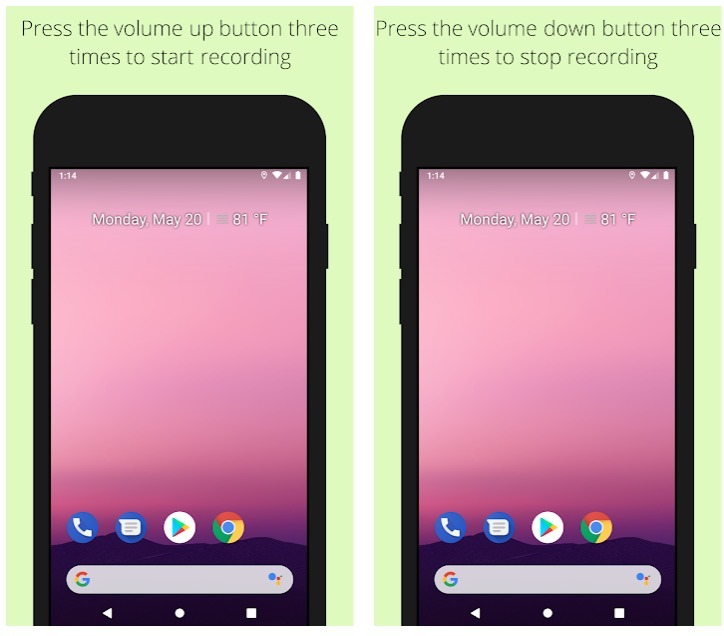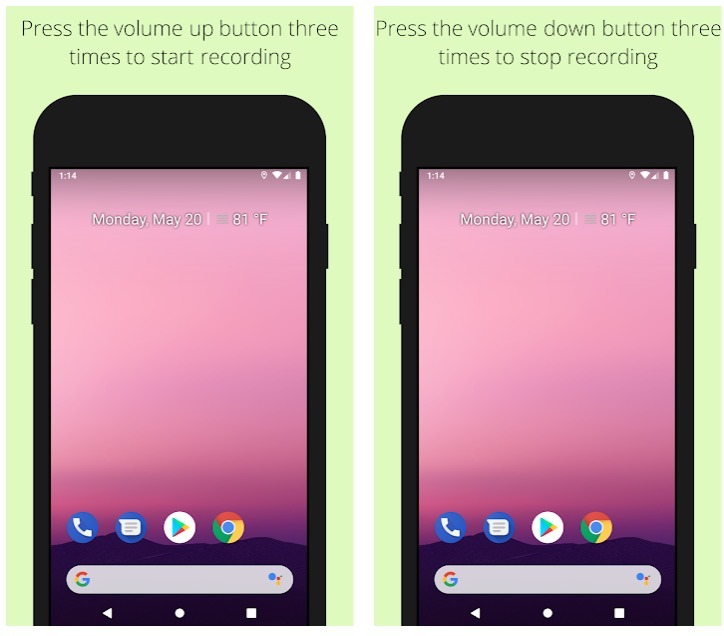 The main features:
Volume buttons can be used to start or stop recording. (Press the volume button three times within two seconds to start recording. Press the volume down button three times within two seconds to stop).
The power button can be used to start or stop recording. (Press the power button three times in two seconds to start or stop recording).
Shake the phone to start or stop voice recording.
Transfer the recorded files to a Google drive.
Crop the voice after recording.
Schedule for voice recording at a certain time.
Unlimited duration. It's easy to set the time you want to record.
Supports "automatic stop recording" when there is little space on the device.
Safe and well-coded application.
Beautiful GUI material design.
Supports multiple languages.
Share the file recordings.
Password protected.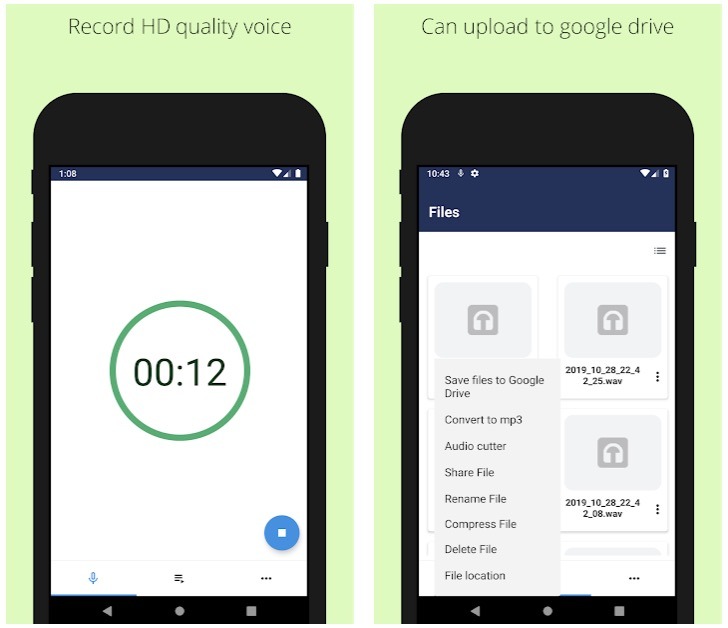 Downloads: 100 000 +
Customers rating: 

(4.5 / 5)

You may also like:12 Best voice changer apps for Android
Spy Sound Recorder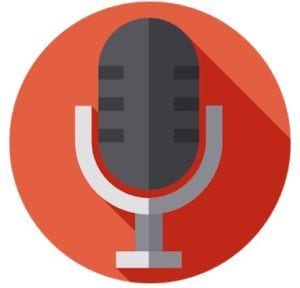 A small but interesting application Spy Sound Recorder offers the user the function of quick and invisible activation of sound recording on a smartphone or tablet. The program is designed mainly for those cases when it is necessary to record audio and not to be burned.
Its design is simple so you can use all of its features.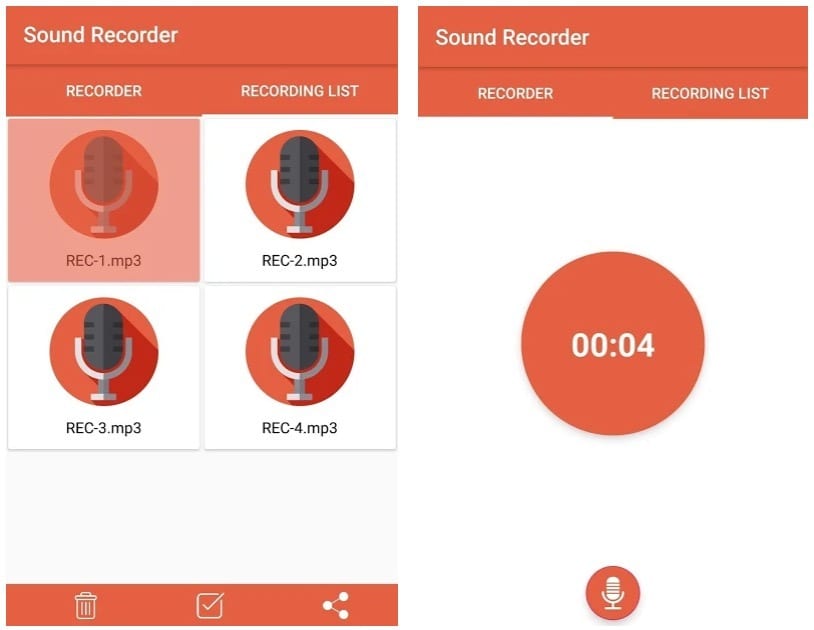 Downloads: 10 000 +
Customers rating: 

(4.0 / 5)

Voice Activated Recorder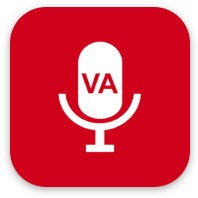 Voice Activated Recorder is an app that is always on the alert and ready to record any sound nearby with you.
Do you want to use the microphone unnoticed or just play super spy? The Voice Activated Recorder app will make your wishes come true.
The app automatically starts recording after the sound volume exceeds a certain noise threshold. At the same time, the application skips noise such as snoring, breathing and other small sounds.
Features of the Voice Activated Recorder app:
Automatic sound recording (when the noise exceeds a certain threshold). The threshold is set automatically, but you can set it manually
The app ignores the recording if it hears small sounds (snoring, breathing, coughing).
Record playback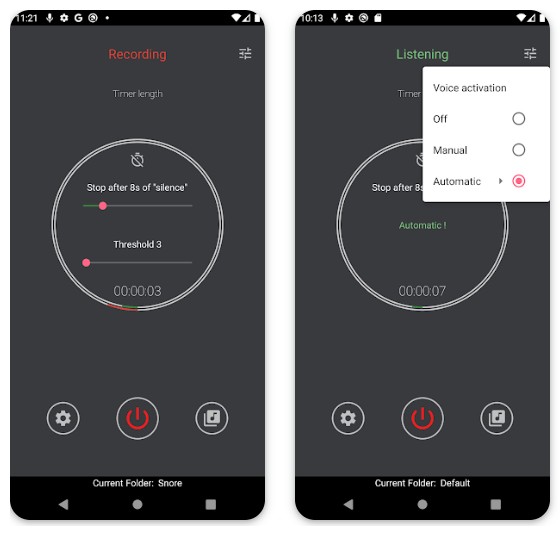 Downloads: 100 000+
Customers rating:

(4.2 / 5)

If you have long dreamed of playing your friends, but have not yet come up with how we advise you to download one of the Best Fake Broken Screen Apps for Android.
Smart Voice Recorder App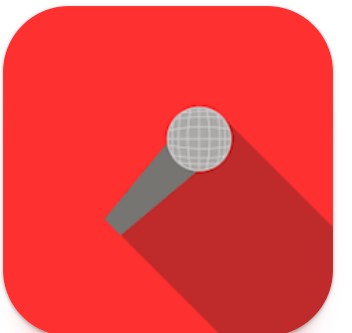 Smart Sound Recorder is an app that will become your assistant in everyday life. Do not miss more than one sound by yourself.
Very often, a voice recorder can be useful to us in life, for example, during studies (if you are too lazy to record a lecture), at work (to record an important conversation), when communicating with someone, and so on.
The Smart Sound Recorder app will help you with this task. Let's talk about the functions and capabilities of this voice recorder:
Attractive interface
Long recording time. You can record sound continuously for about 3000 hours.
The app automatically saves the recording after it stops
Convenient sorting and file management
Good sound recording quality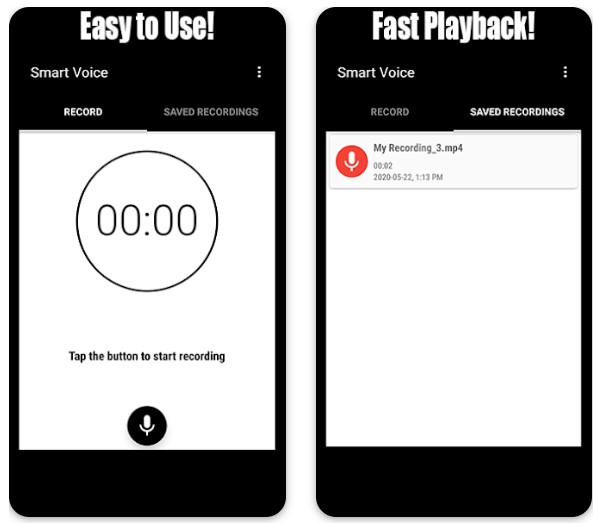 Downloads: 10 000 000+
Customers rating:

(4.5 / 5)