For fans of gambling, Chinese culture and just fans of having a good time, we offer the following selection of the best Mahjong games for Android. We'll try to give a description of the coolest games of Mahjong from Google Play.
Mahjong Journey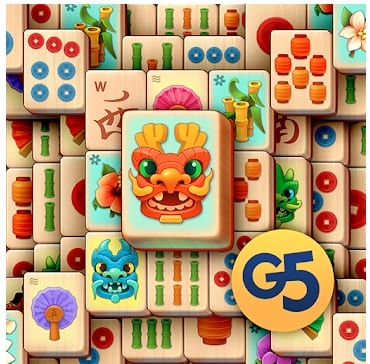 Mahjong Journey is solitaire and travel in one. Search for pairs of tiles against the background of landmarks around the world and become part of an exciting journey.
The young but brave heroine of the game, accompanied by her grandfather, goes on a long and dangerous journey in search of her missing parents. Help them move forward by breaking down beautiful and complex pyramids of tiles.
Visit all the most famous sights in the world: Big Ben and the Taj Mahal, the Forbidden City of the Incas, and the beautiful Mount Fuji.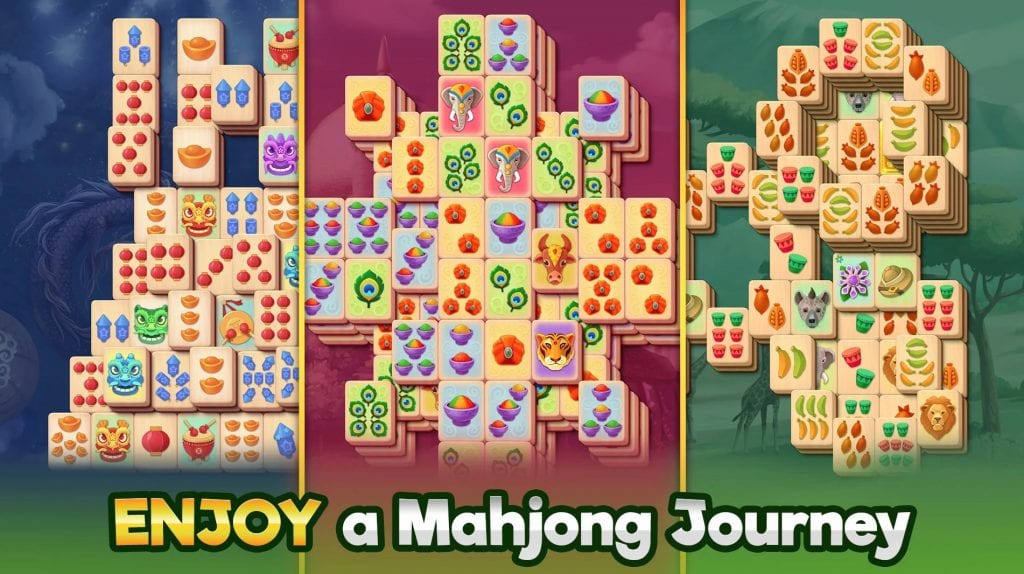 Assemble the chips in pairs to clear the field and advance further. Use power-ups if you run into trouble: some of them will shuffle the chips in the pyramid, others will blow up several pairs at once. Have time to unlock the entire pyramid in the least amount of time to earn prizes and unlock achievements.
The game currently has over 655 levels, and the number is constantly increasing thanks to frequent updates.
The game will please you with great graphics and pleasant unobtrusive music. Go on a fascinating journey right now.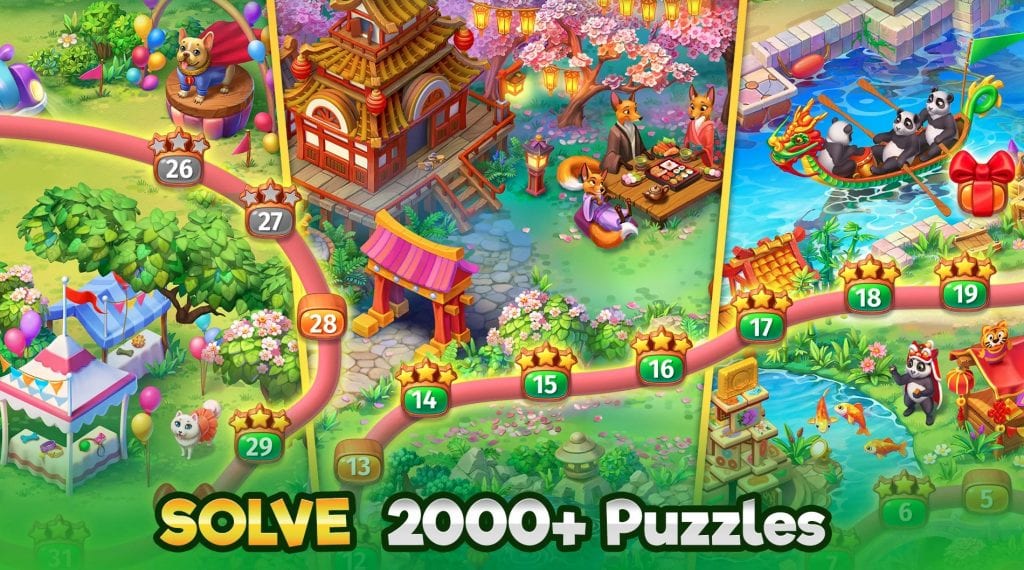 Downloads: 5000000 +
Customers rating:

(4.5 / 5)

You may also like: 15 Best solitaire apps for Android
Mahjong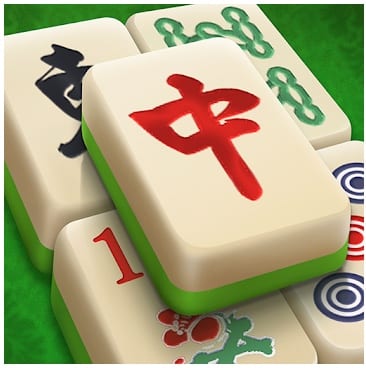 Mahjong is a high-quality gambling arcade game for Android from the studio CanaryDroid, in which we will match open pairs of identical tiles and remove all tiles to complete a board.
The game has a quality design, nice graphics, excellent animation, and not a bad soundtrack.
The game will please fans of Chinese time-eater with an impressive number of unique levels, in each of which you have to look for a pair for any block. All rectangular elements have original drawings depicting hieroglyphs, plants, and colorful circles. True, unlike real mahjong, which has more to do with gambling, this game has no strict rules or obligations.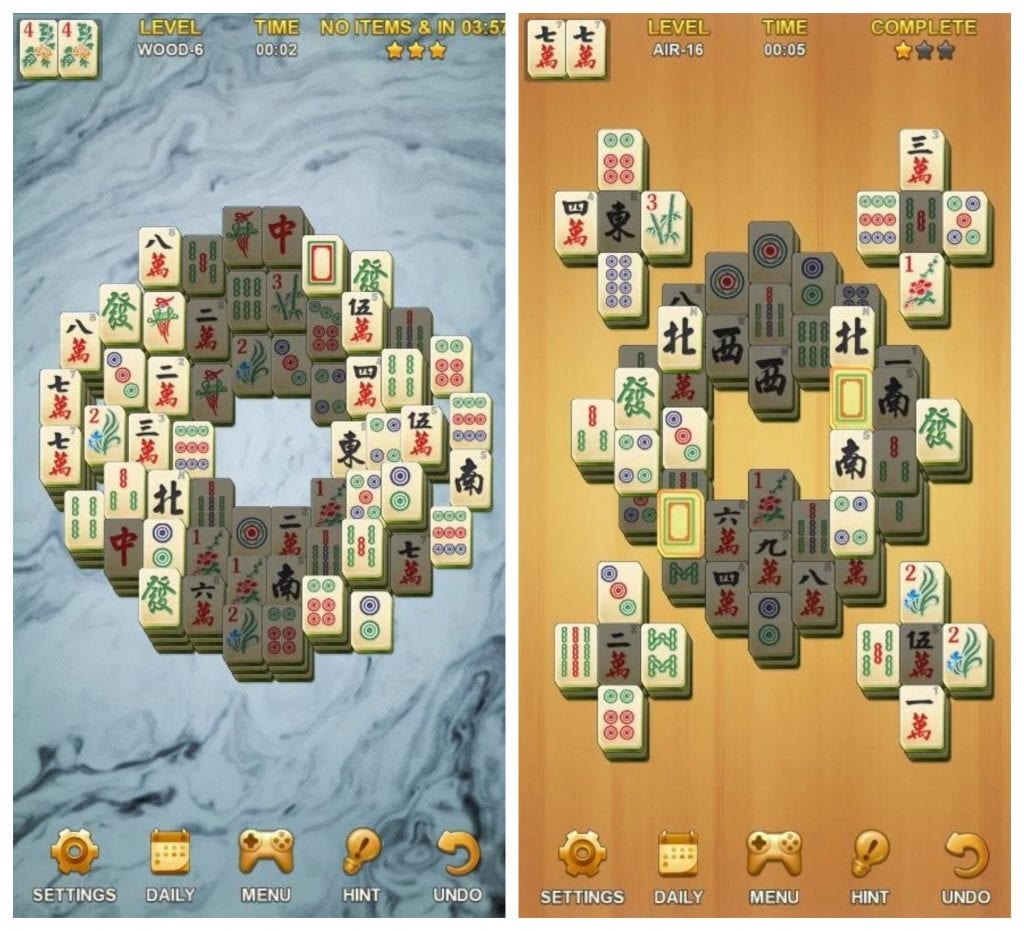 It's enough to clear the location from the tiles with drawings and we are already in the next level. Locations differ only in the shape of the design and none of them have deadlocks. Basically, it's just a time-killer in which it's almost impossible to get lost. And if a difficult situation arises, the game has hints and the ability to undo the last move.
In addition to fascinating gameplay consisting of over a thousand and more levels, the game will please us with the ability to change the color scheme.
Coupled with an impressive collection of tasks, visual changes favorably affect the attitude of the game, as having many variations. You'll never get bored with it this way, and with such a large collection of levels again, this is one of the key points.
Mahjong Features:
Addictive gameplay;
Lots of levels;
Nice graphics;
Quality Design.
Mahjong – a quality time-eater for Android, for which you can spend more than one evening.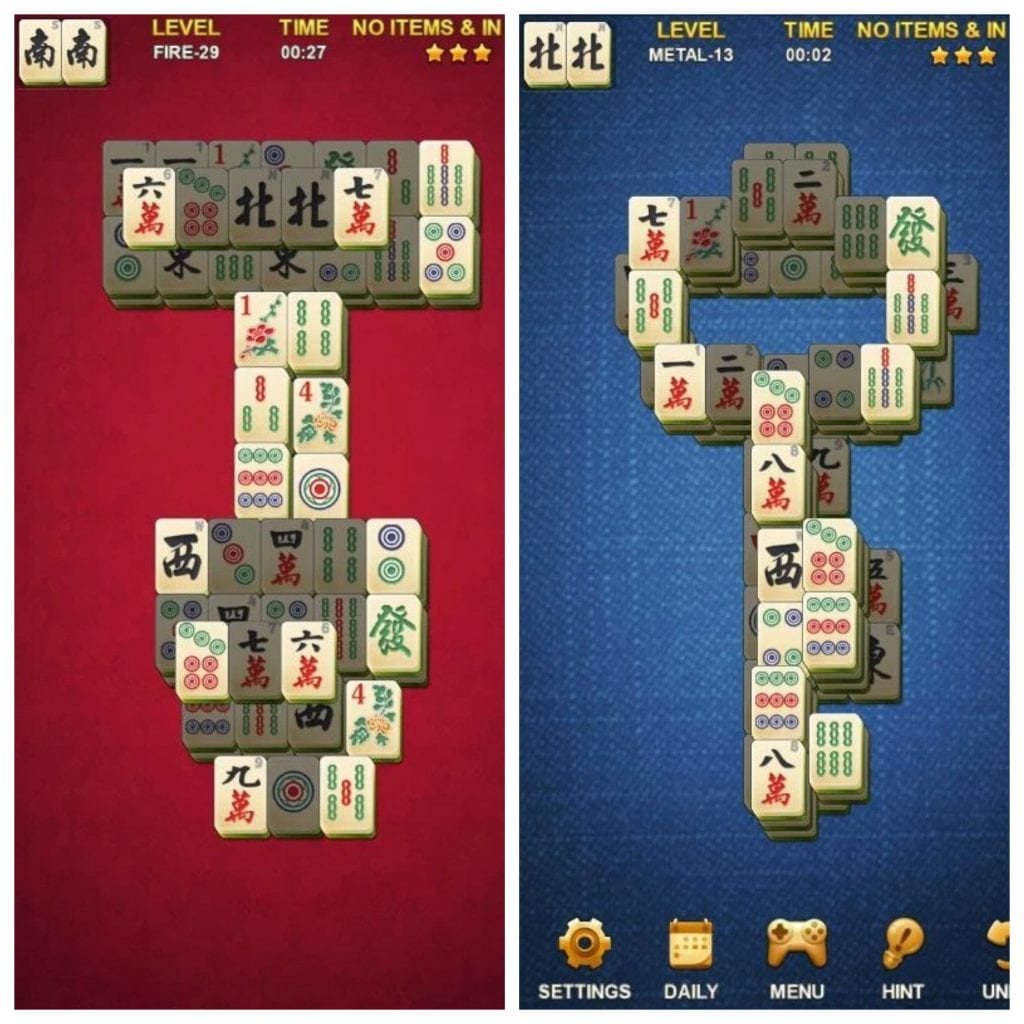 Downloads: 5000000 +
Customers rating:

(4.8 / 5)

Mahjong by Microsoft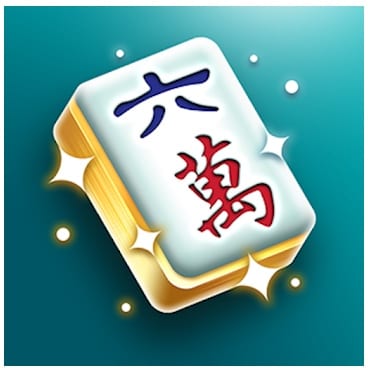 Immerse yourself in the calming beauty of Microsoft Mahjong as you solve hundreds of puzzles to make combinations of tiles in this popular game that requires strategic thinking, memory, and skill. The game's design features beautiful backgrounds, tranquil sounds, and unique themes to suit any mood.
Relax and earn points by solving puzzles at your own pace. Use hints or shuffle the tiles to make the game easier. Earn extra points by solving puzzles without assistance, or by making consecutive combinations of tiles of the same suit to earn a chain bonus.
Choose a higher difficulty level to earn even more points! Unlock new sets of tiles and backgrounds by moving to a higher level. Customize the board to suit you and add positions to "Favorites" to play them over and over again.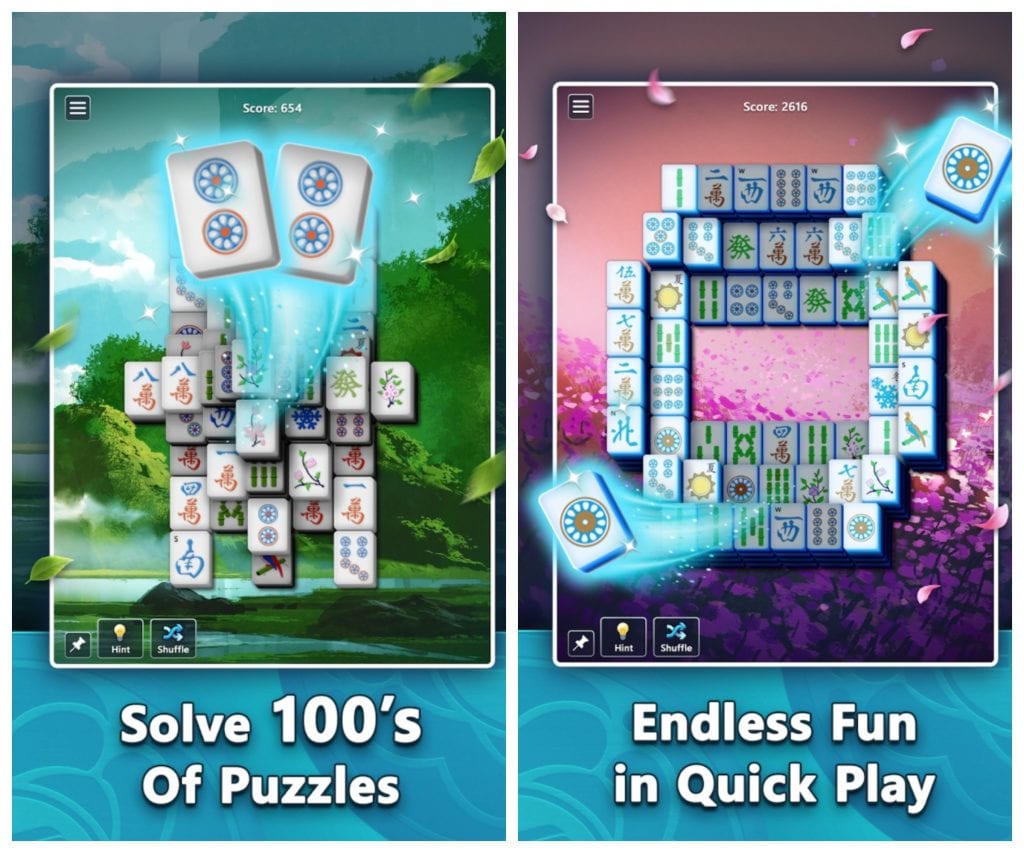 Each day you are offered five daily challenges. Get a bronze, silver, gold, or diamond badge or a perfect badge for completing all the tasks on all days of the month!
You can choose from Classic Challenges, Golden Tiles, Lightning Tiles, Match Attack, or Score Attack. To make the game even more exciting, turn on the timer, which will make you think faster.
No matter how exactly you play, Microsoft Mahjong will let you relax and unwind.
Hundreds of puzzles.
Five unique challenges each day.
Ability to earn points and collect achievements.
New tiles sets and backgrounds.
Adding your favorite puzzles to "Favorites" for replay.
Customize the game board according to your preferences.
Wake up your brain with interesting puzzles!
Relax with soothing sounds against a beautiful backdrop.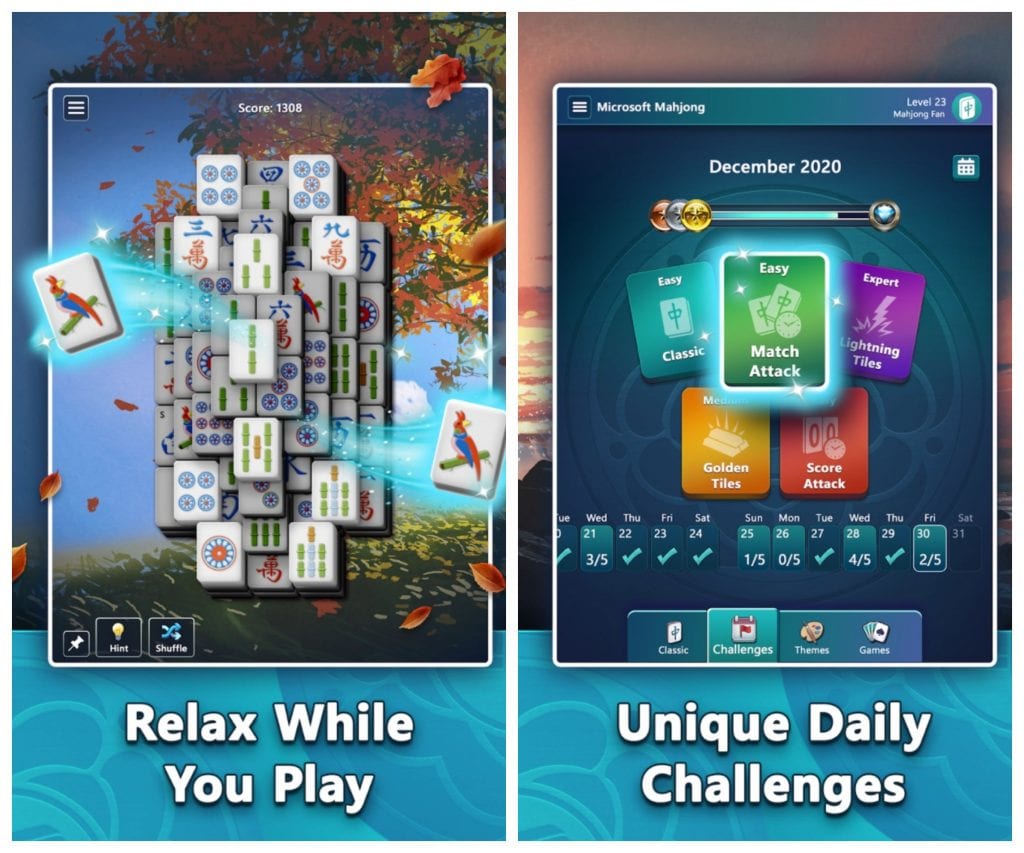 Downloads: 100000 +
Customers rating:

(4.6 / 5)

Mahjong Epic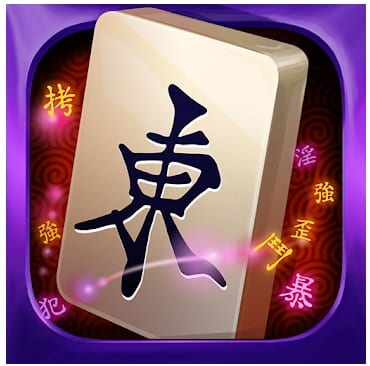 Mahjong Epic – the popular entertainment takes it to the next level!
Mahjong, based on the national puzzle from China, has been fascinating millions of players around the world for over 7 years! And now a sequel with new features is offered to players.
Play when you want – in Mahjong Solitaire you can both go just for a few minutes, and plunge into it, spending many hours in the game!
The game has over 1200 game fields. Backdrop changes are available, choose one of 26 beautiful images. Eight unique sets of tiles await you, which you can match in different game modes. There is a leisurely version of the game called Zen. You can play by harder rules! Compete with friends! Solve new problems every day!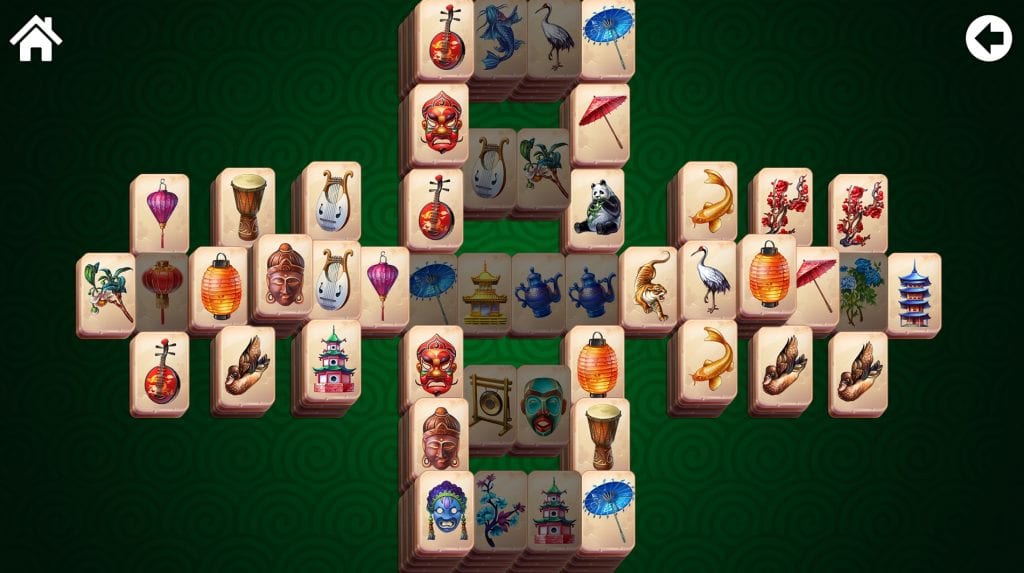 The interface is simple, everyone can figure it out. The graphics of the game supports widescreen up to 1080p.
You need to look for the same pairs of tiles of three kinds. You're in for a lot of surprises!
The main features of Mahjong Solitaire Epic – Mahjong:
More than four hundred game fields!
Twenty-six colorful backgrounds!
Eight sets of tiles that are unique to each other!
Calming Zen-like gameplay.
Different in its complexity tasks!
Easy to understand "pick and play" control system.
Exciting competitions with friends!
Interesting goals every day!
HD Image!
Mastering the popular game is waiting for you. Start right now!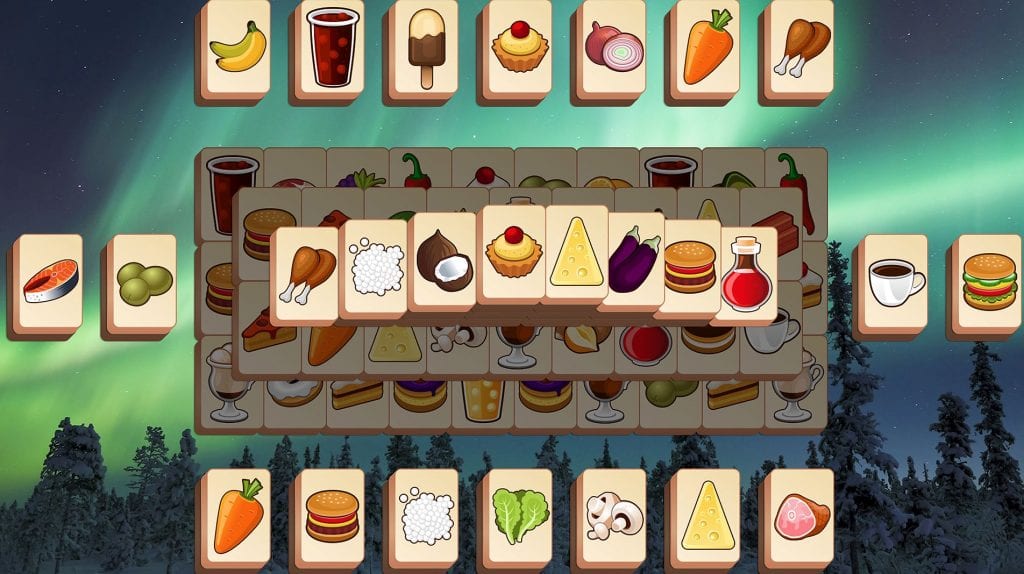 Downloads: 5000000 +
Customers rating:

(4.6 / 5)

Mahjong Titan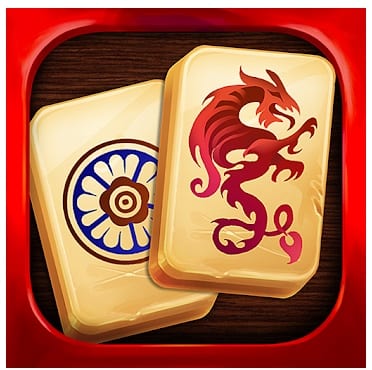 Mahjong Titan is one of the best versions of the game on the market, with traditional and colorful game elements that offer a relaxed and very colorful gaming experience.
The rules of Mahjong Titan are exactly the same as the regular Mahjong game, but if you've never played before, the rules are: pick up the game pieces on the board in pairs to get rid of them, trying to get rid of all the pair tiles at a time. The difficulty of the game lies in its different layouts, as you can only access a particular game element when the others lying on top are removed.
This version of Mahjong gets harder as you play, increasingly testing your logic as you go. Mahjong Titan also contains a game of the day in which you can compete against other players. Find the solution to the game before anyone else if you want to score the most points among real players.
You might also enjoy changing the background of the game board and the game tiles to other designs and colors. Find the best combination, and enjoy playing Mahjong Titan, competing against time and applying your ability to solve difficult problems.
The game stock has more than 1200 fields and tiles layouts. The quality of all the tiles is high, there are 5 sets in the game. Choose a set according to your preferences and play only with it, or alternate sets one by one if you want more variety.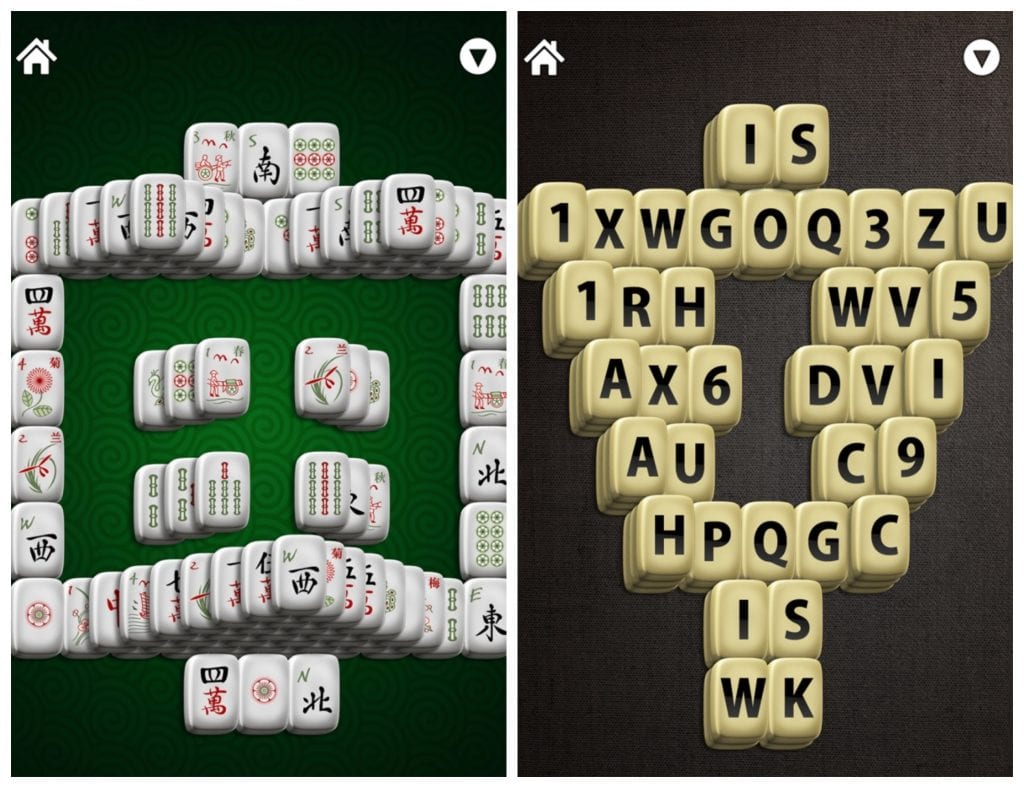 Downloads: 10000000 +
Customers rating:

(4.6 / 5)

Mahjong Solitaire Guru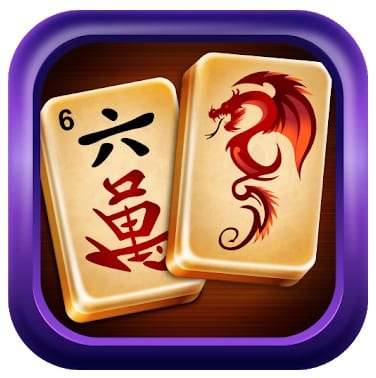 Mahjong Solitaire Guru is a classic solitaire game with levels to play!
The game distinguishes good graphics and rich color schemes. Colorful game elements will delight the eye and make the process of solving puzzles an unforgettable experience! There are several starting options for layouts, with over three hundred in total in the game.
The gameplay is built on the classic pair-connect type mechanics. That is, to release the playing field, you have to choose pairs of tiles with the same image. Both should be free on the left or right. Remove all the tiles to complete the stage! You get points for each pair! Copy experience, level up, and get all the achievements!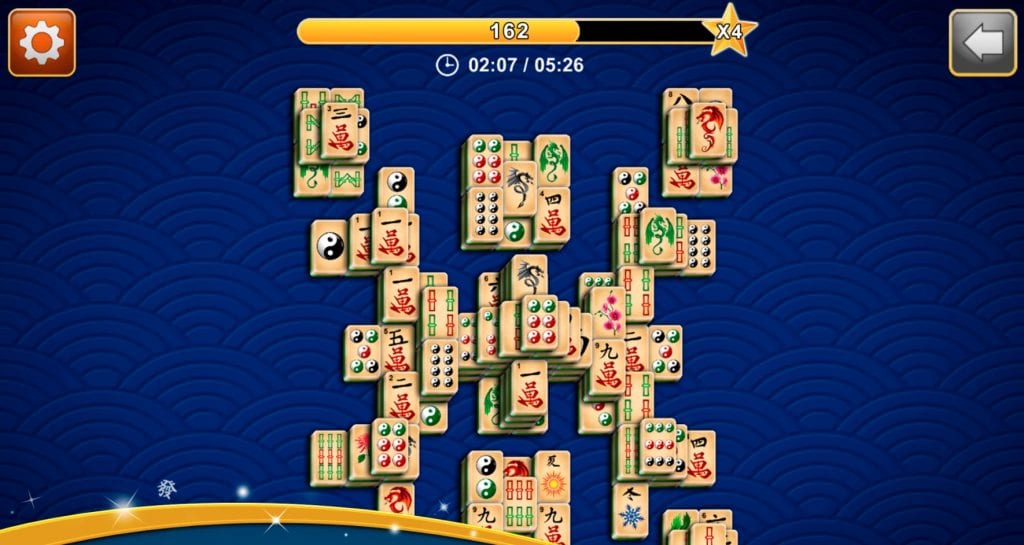 The game has the ability to change the game background and tiles. Choose the design to your liking!
In the application the optimal scale and all the tiles of the large size, to look closely at the screen is not necessary! Just in case, the game has an auto zoom function. Game progress can be saved.
The game has over five hundred levels. You can play both leisurely, with no time limit, and on speed. The stock of the game contains many tiles with different images. It is divided into categories, such as flags, dragons, letters, classics, etc. The difficulty level will increase gradually. On the harder levels, the figures of the tiles are collected in 2-4 rows.
The gameplay is accompanied by atmospheric music. The application supports resolutions up to 1080p inclusive. You can play both on your smartphone and tablet.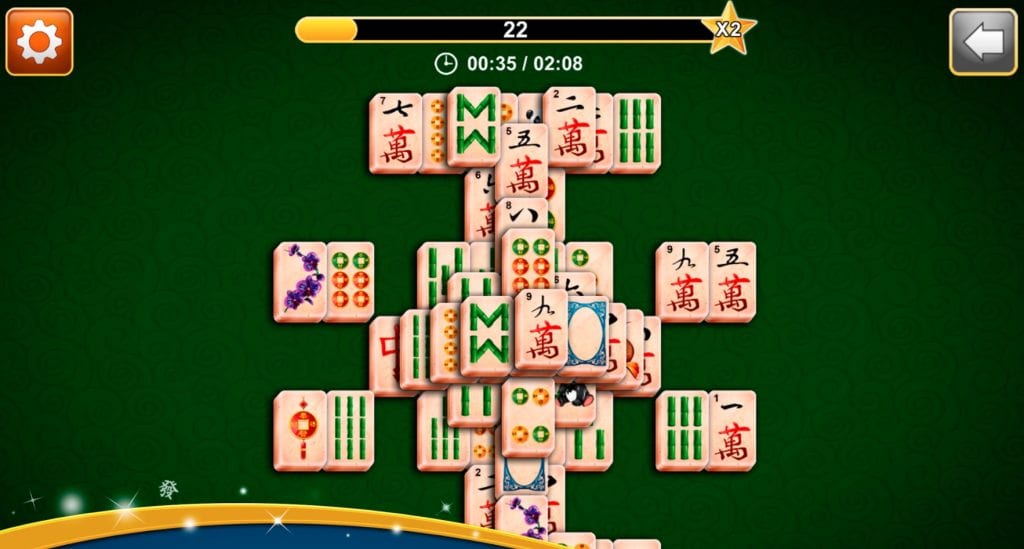 Downloads: 500000 +
Customers rating:

(4.1 / 5)

Mahjong Master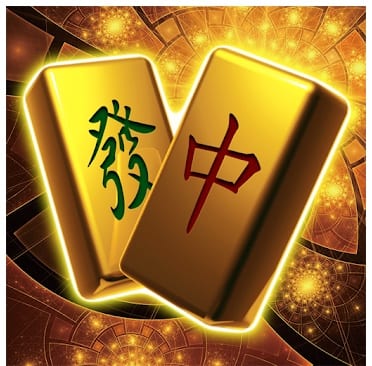 Mahjong Master is a popular representative of Chinese culture right on your device! And now you have the opportunity to become one of the millions of fans of this ancient puzzle!
You need to remove all the tiles from the playing space as quickly as possible. The sooner you cope, the more points you get. Each game tile looks different. In this app, the content of their drawings is based on 43 photos.
Choose two tiles with the same pattern, and they disappear from the playing field. Remove all the pairs to complete the level.
A set of 1700 levels and 12 varieties of game tiles await you. In the game, you can change the backdrop. There are 8 image options to choose from.
Use the shuffle, hint, and undo functions to make the game easier to play. Advancement through the game is saved automatically. If shadows are unnecessary, you can turn them off. To see the picture on the tiles as best as possible, use zooming.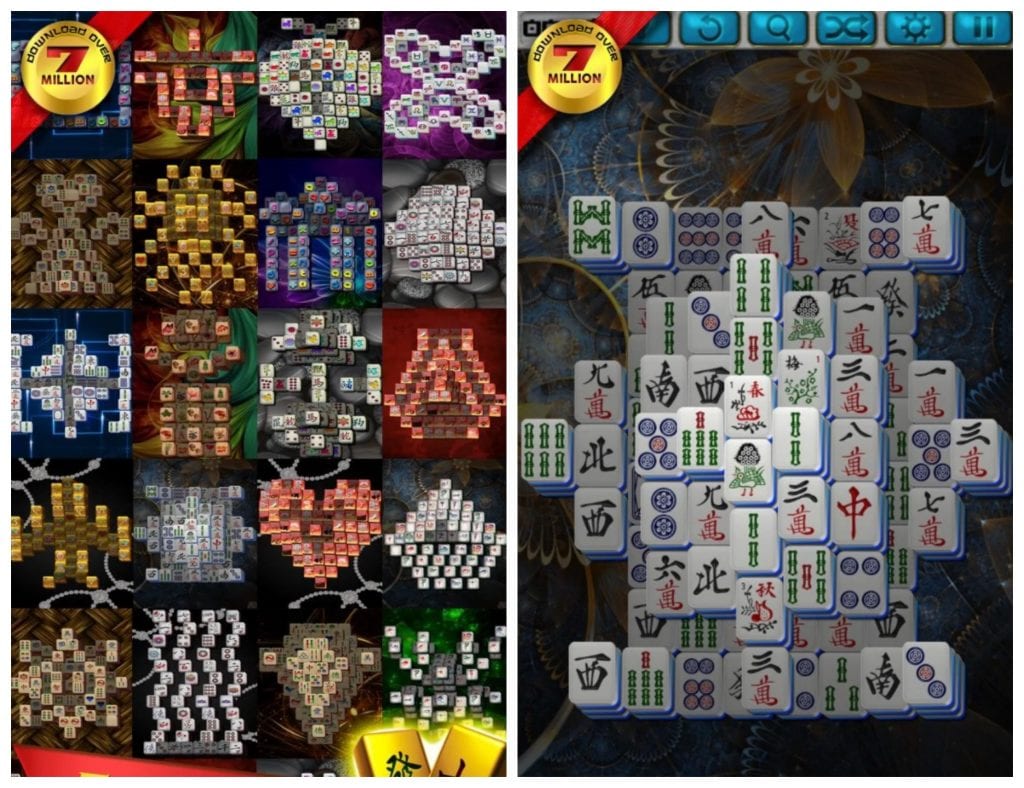 Downloads: 10000000 +
Customers rating:

(4.6 / 5)

Mahjong Village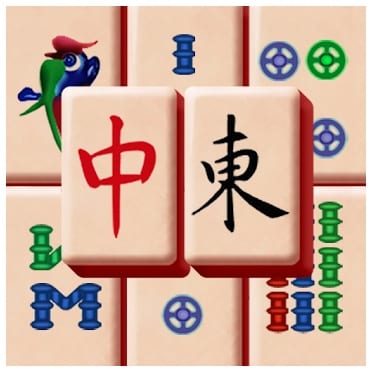 Mahjong Village – a gift to all fans of solitaire and Chinese dominoes!
Not yet tried this game? Not sure that it is worth it? There can be no doubt! Run it and play with pleasure together with your friends. Exciting gameplay for mahjong style game fans.
The game stands out from the analogs. It has more than 1200 levels to play, a magical world in a fantasy style, worked on by artists and web designers, and even three modes of the game for competition with friends!
New tiles for the game made of stone, metal, and mysterious magical material. Mahjong Village can be customized to suit any mood: there's a nautical set, a classic set, and even a set for a sweet tooth! Available interchangeable background for the playing field!
In this version the rules are simple, mastering them is not difficult: clear the playing field, connecting the same tiles in pairs. Discover new levels and combinations. The game itself is available for free, but some items and bonuses are charged separately.
Mahjong Village is a great game with lots of possibilities!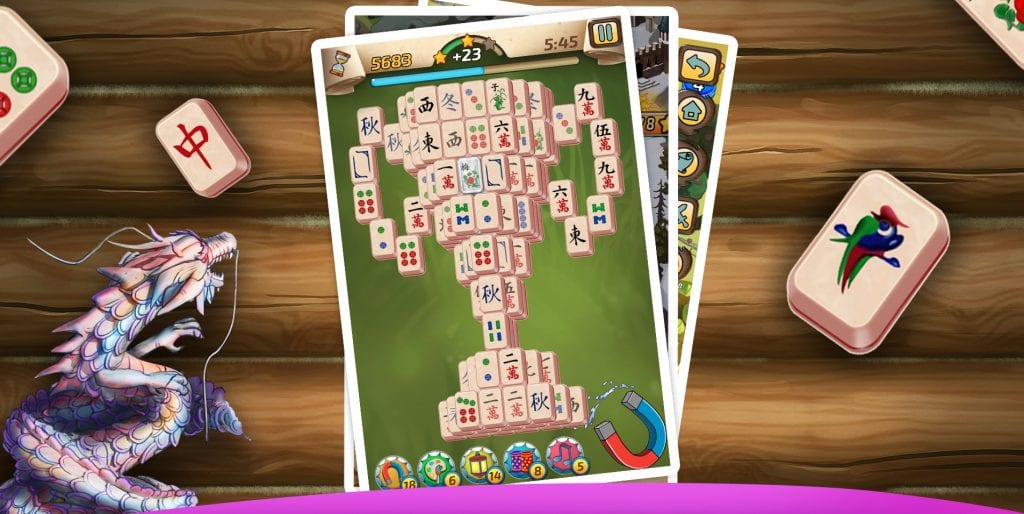 Downloads: 1000000 +
Customers rating:

(4.5 / 5)

Mahjong City Tours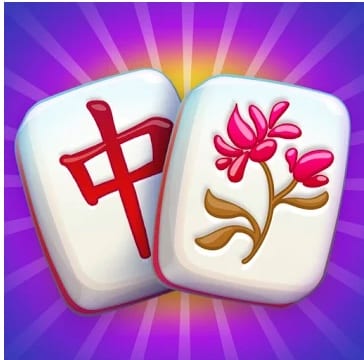 Mahjong City Tours is a beautiful board game with magical and beautiful graphics and complex puzzles that won hearts hundreds of years ago.
The developers of the game Mahjong City Tours have worked to create all sorts of adventures and rewards.
Travel around the world solving exciting puzzles and riddles. Enjoy stunning graphics, gameplay and worthwhile rewards.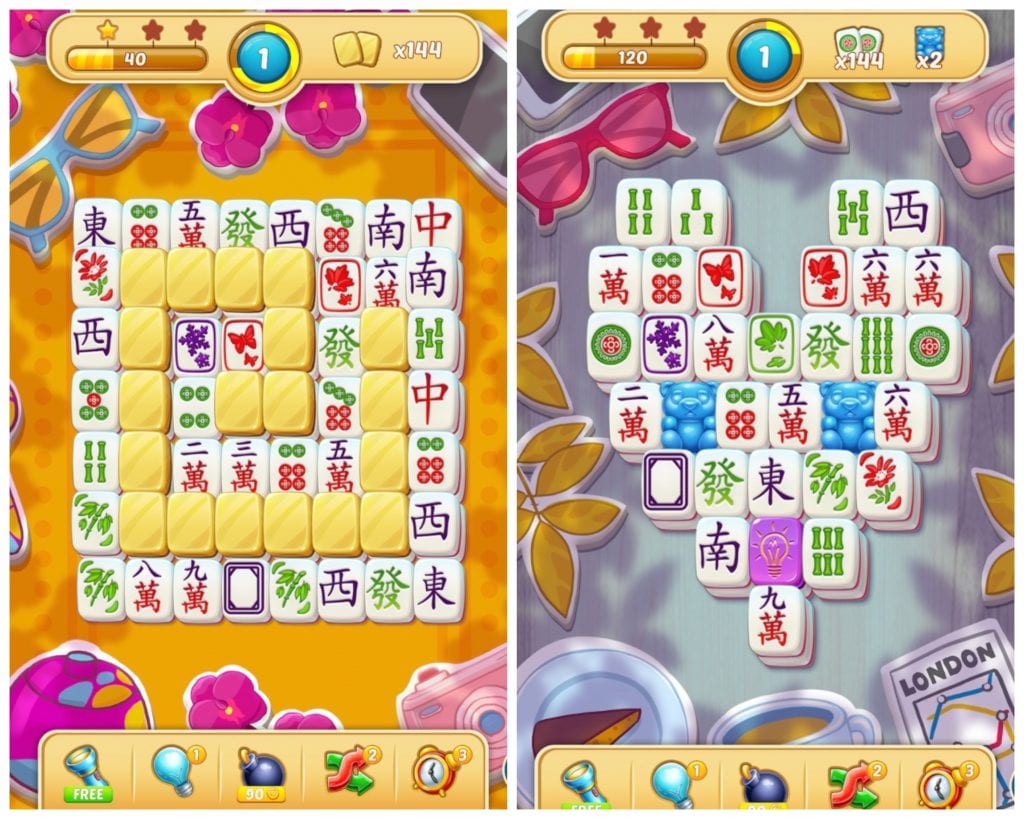 Travel around the world's famous cities and accumulate enough power-ups and boosts to keep you entertained.
Hunt for the world's best treasures and add to your souvenir collection. Participate in weekly tournaments and win valuable prizes. Embark on this exciting journey with your friends and achieve incredible results.
Mahjong City Tours game features:
Rich and beautiful 3D graphics;
Unique levels during the adventure;
Interesting storyline;
Different levels of difficulty;
Nice rewards;
Great game to train your logical thinking;
Daily bonuses;
The game is constantly updated;
There is an offline mode;
Ability to play with other players without logging into Facebook;
A huge number of levels.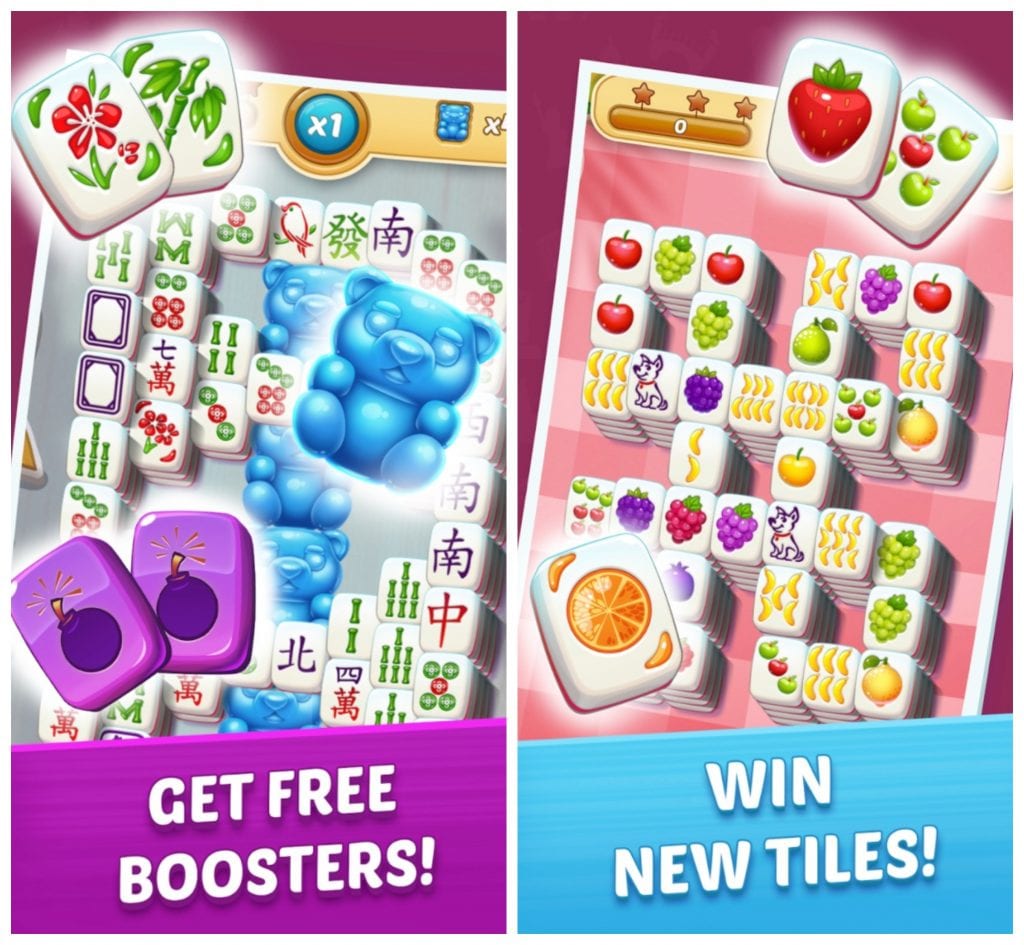 Downloads: 5000000 +
Customers rating:

(4.6 / 5)

Mahjong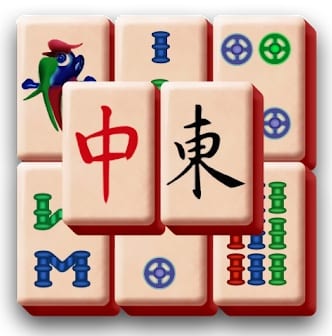 With the application Mahjong, everyone can test themselves in almost a thousand levels, and if the first will be quite simple to pass them, the latest will make to sweat!
Thanks to them the game becomes a fascinating logical adventure, in which adults and children can test themselves. Sometimes you can figure out how to make the right move in a minute, and sometimes it can take up to a few hours!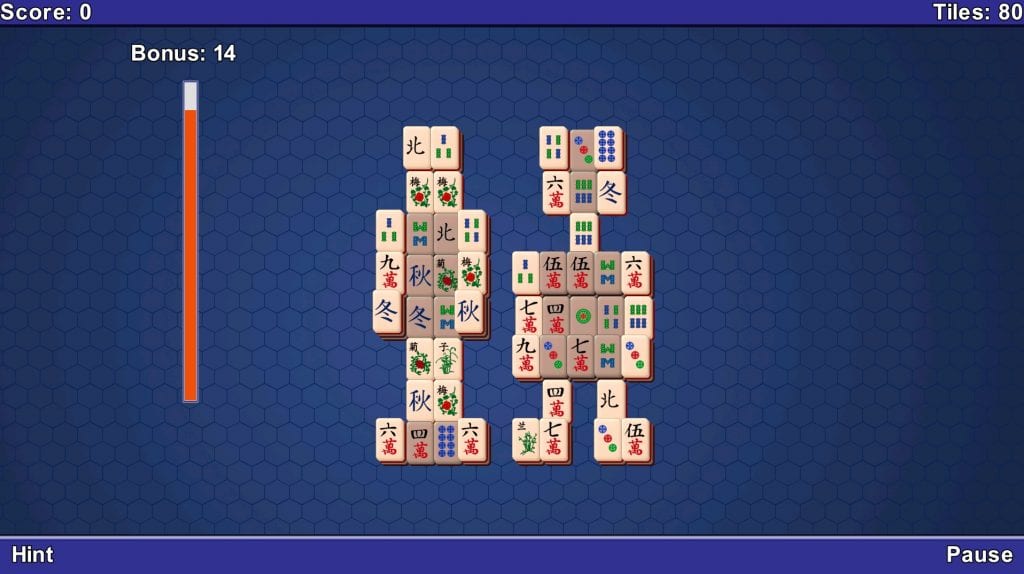 The game has several modes. You can just thoughtfully remove tiles with the same pattern from the playing field , and you can do it under time constraints. Well, the most experienced players can choose the third, most complicated option, where limited time is not given for the whole game, but for each move.
In each new round the tiles will be placed in a completely new way, but if you at some point difficult, just use the hints from the creators of Mahjong. The most successful players can take their place in the table of records and achievements. Prove that you are worthy of it!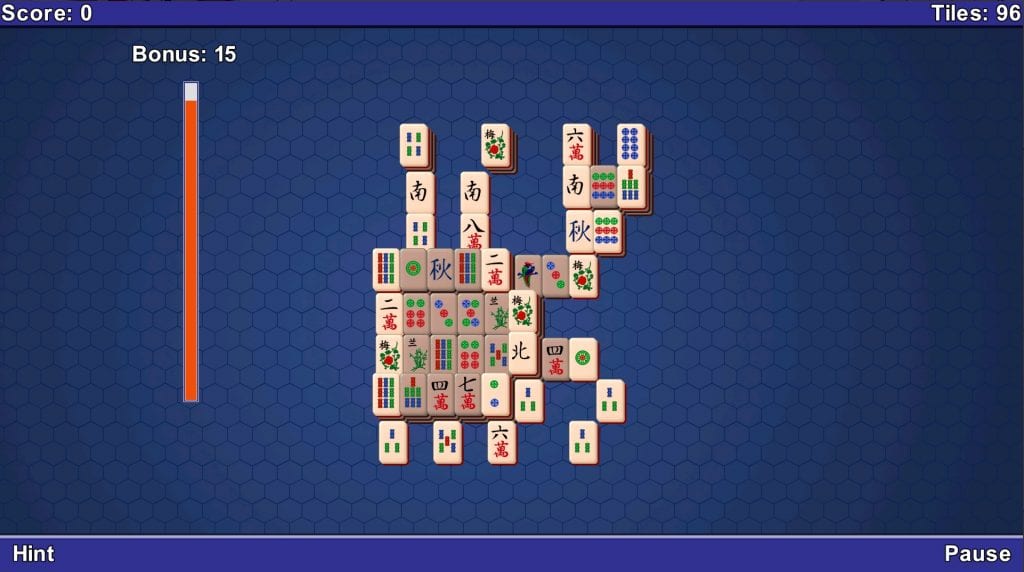 Downloads: 10000000 +
Customers rating:

(4.4 / 5)

You may also like: 9 Top Hexagon Puzzle Games for Android
Mahjong Treasure Quest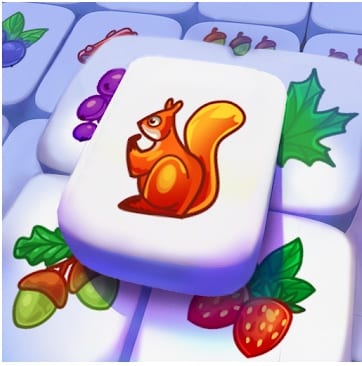 Mahjong Treasure Hunt – classic mahjong, unusual additional tasks, and exciting plot. Embark on magical adventures through fantastic lands and dungeons together with little girl Sophie and her cat Oliver!
They go in search of their parents, who have been bewitched by the evil spell of the witch Eris. They have many challenges to overcome in order to stop the witch. To do so, they must collect treasure.
Along the way, the plucky heroes encounter unusual puzzles, mysterious lands, and dungeons. The game is filled not only with an exciting plot, but also additional techniques for building their tactics to pass the levels.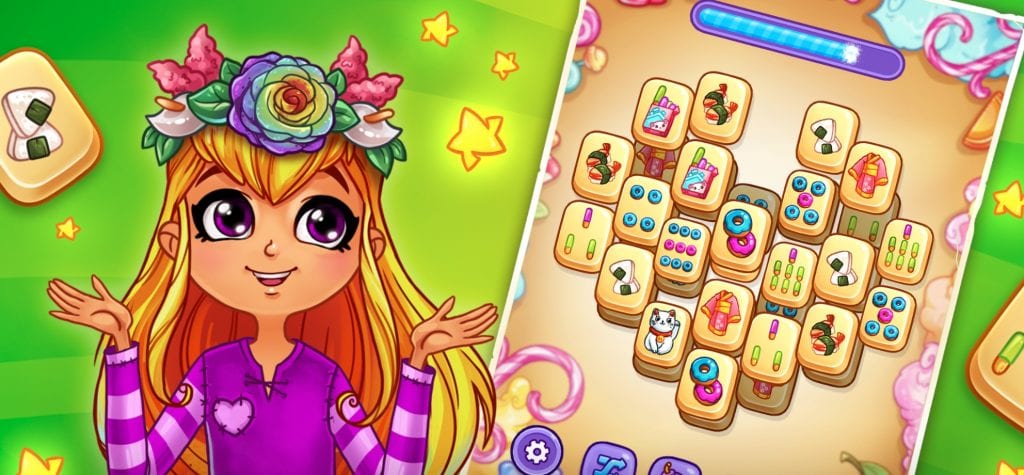 Solve challenging puzzles;
Gather treasures to stop the treacherous witch Eris;
Solve the mystery of Sophie's parents' mystical disappearance;
And help the loving family reunite!
Game Features:
Develop your own game tactics using a variety of extra techniques and boosters.
Complete 1,000+ levels, each with its own unique layout.
Play bonus levels in the form of timed quests and exclusive puzzles.
Get regular game updates with new characters, levels, and quests.
Play with your Facebook friends: ask them for help or compete with them!
Enjoy the full version of the game even when you don't have internet access without losing progress.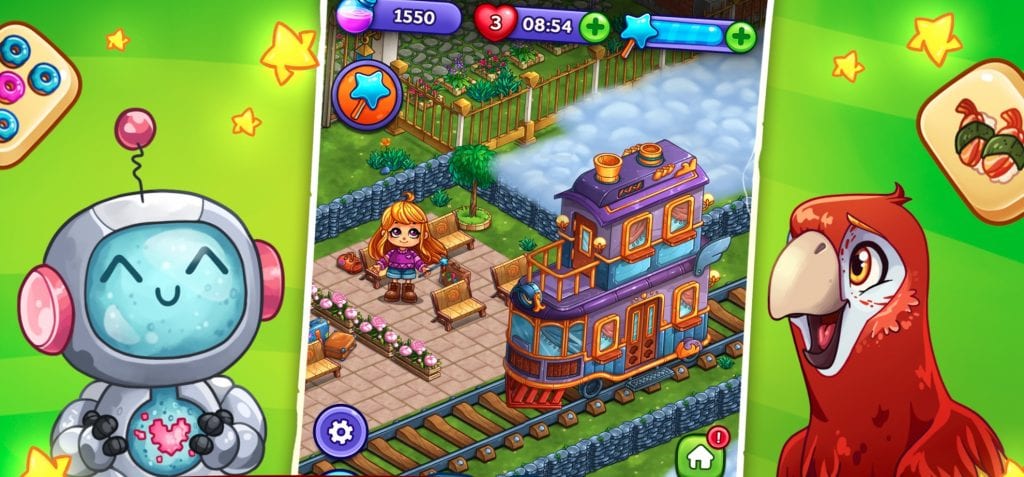 Downloads: 10000000 +
Customers rating:

(4.4 / 5)