Snake.io is a very addicting game for all Snake game lovers! The game is very similar to the classic Snake game, where you need to increase the length of your worm collecting food and earn points. This new version has many cool features, it will not leave you indifferent!
You may also like: 5 Best Android Apps to Catch a Cheater
There is nothing complicated in the game, even a child can quickly start playing it. But watch the time, the game is very exciting!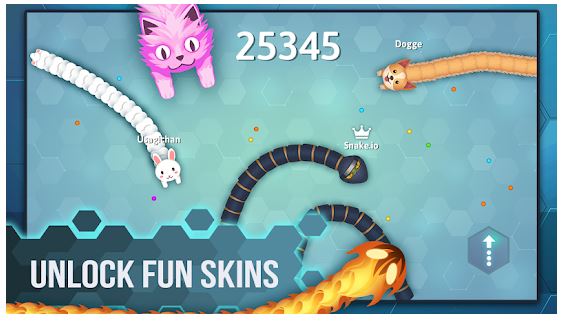 The first distinctive feature is its design. It has high quality, images are very striking and attractive. The developers have created a good interface for the app, it is a great pleasure to play the game! Despite the simple idea of the game, it presents fast performance on all mobile devices, smooth gameplay. The developers regularly release updates to meet user needs.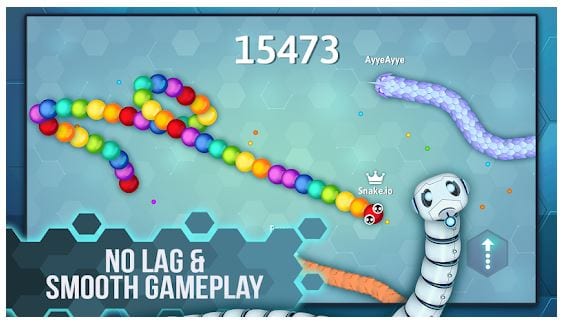 Now you have an unlimited field for collecting food. Besides you, other players are presented in the field. They are also trying to strive to earn as many points as possible. Such a feature gradually complicates the game. You have to be careful with the collision with other worms as it will lead to the end of the game.
The presence of other players is a great chance to check your leadership! You can become the best player in the top-list getting the largest number of points. The opportunity to play with other users allows you to invite your friends to the game and make a competition! It is perfect for those who like to spend time with friends on the network.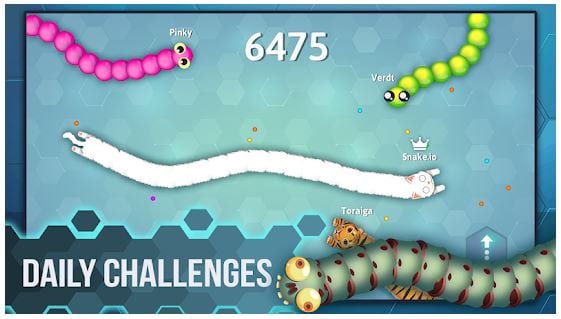 You may also like: 9 Best Android Apps to Change Hair Color
For more fun, each user can choose various skins for its worm, for example, a cat or a dragon to make its hero catchier.  One more feature that is truly useful is that you do not need to worry if you have not internet connection. Snake.io works both online and offline. We are excited about this competitive version of Snake! Download it too!