Do not be surprised if the Fractal Space game will make you dance with joy and worry with excitement. Its design is excellent, physics makes you perceive everything as reality, and music touches the heart. A rich plot with twists and turns and two different endings will not leave you bored.
If you like games where you need to collect the whole picture or build something, we reccomend to check the article about the hardest puzzle games. 
And all this without ads and endless donation requests! The game asks for a number of permissions, but they are all justified, and the reasons are explained in detail on the start screen.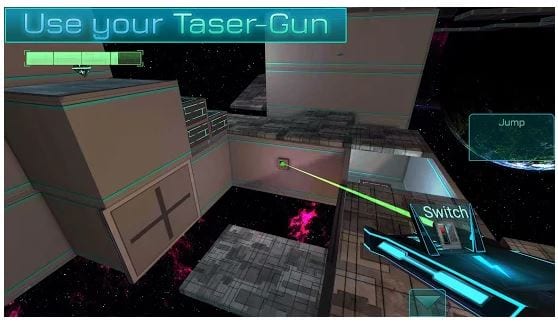 Imagine that you need to escape from a mysterious space station. It is not so easy when you are confronted by the miracles of technology, which are so eager to destroy you. You will have to solve puzzles and find the hidden recordings. They will help recreate the picture of your appearance at the station. And there is not long before you understand how to escape from there.
The laser pistol and jetpack will help you, but you must remember to check the fuel level.
Surviving in outer space isn't easy. You can fall into a trap or get completely lost in its infinity. Be aware of the dangers awaiting you when looking for supplies of medicines and weapons.
During the game, all your achievements are saved in the cloud; and you can continue from any other device, for example, from Android TV. Most gamepads are compatible. Share your achievements in the game with your friends by publishing online.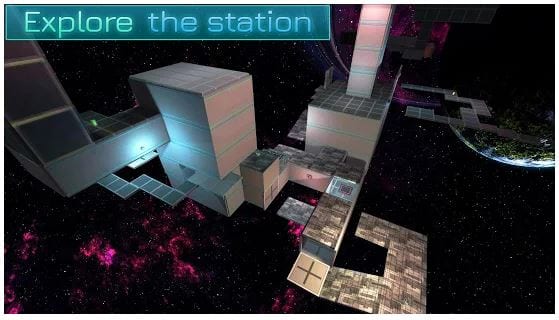 The developers are always ready to answer your questions. To do this, they have an official website, Twitter, Facebook, and YouTube channel. They constantly improve the game, so that it would be more and more interesting for you to play.
Find more simulation games in this article. 
What else to wait for? Embark on a vibrant space adventure right now! With the Fractal Space game, you will not return to our boring gray everyday life soon.