Owners of Android devices head straight to Google Play to download the app they need. This is not surprising, since this digital store can quickly find anything.
There are thousands of useful and not so useful programs, and games for all tastes and from different developers. But in such a global virtual catalog, you may not find a place for some really useful applications.
There may be various reasons why they don't appear there. It's not always banned apps. So we decided to collect the most interesting apps that you can not find on Google Play.
Amazon AppStore
If you want an alternative to Google Play at your fingertips, you should definitely try the Amazon AppStore catalog. This is a popular digital store where you can find all the most famous and common programs for users of all ages and genders. There is not only quality software, but also exciting games.
Amazon AppStore has one very serious advantage over its competitors – fantastic promotions and discounts. During these events, there is a great chance to buy a program for free that has recently cost $3.5 or even $10. It's because of such incredible promotions that Amazon AppStore has rather quickly gained universal recognition.
In general, the company Amazon.com made the service to give away their applications, but over time – its popularity has grown significantly. To date, it has more than 300,000 applications.
The company's policy is very "soft" and allows all developers to publish their apps (after vetting them, of course).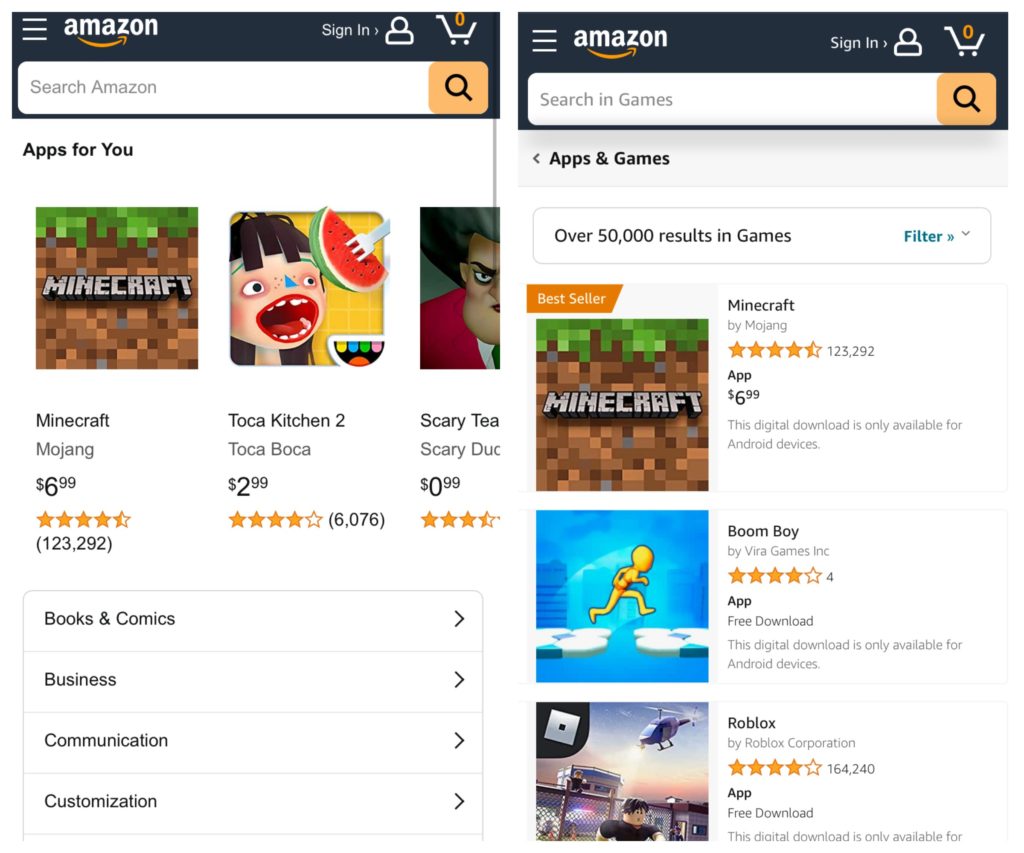 Download: Amazon AppStore for Android
You may also like: 7 Best Intruder Selfie Apps
Mobdro
When you want to watch a particular TV channel or enjoy specific TV shows, sports broadcasts, or movies, Mobdro is a great choice.
This application is designed for streaming via an Internet connection. You will be able to watch it all in real time. Here you can find TV channels and videos from all over the world and in many different languages. There is a handy filter and there is also a history.
If you use the premium version of Mobdro, you can record the broadcast and then watch it offline. It's noteworthy that it is very easy to use the application because the menu is not overloaded with unnecessary information.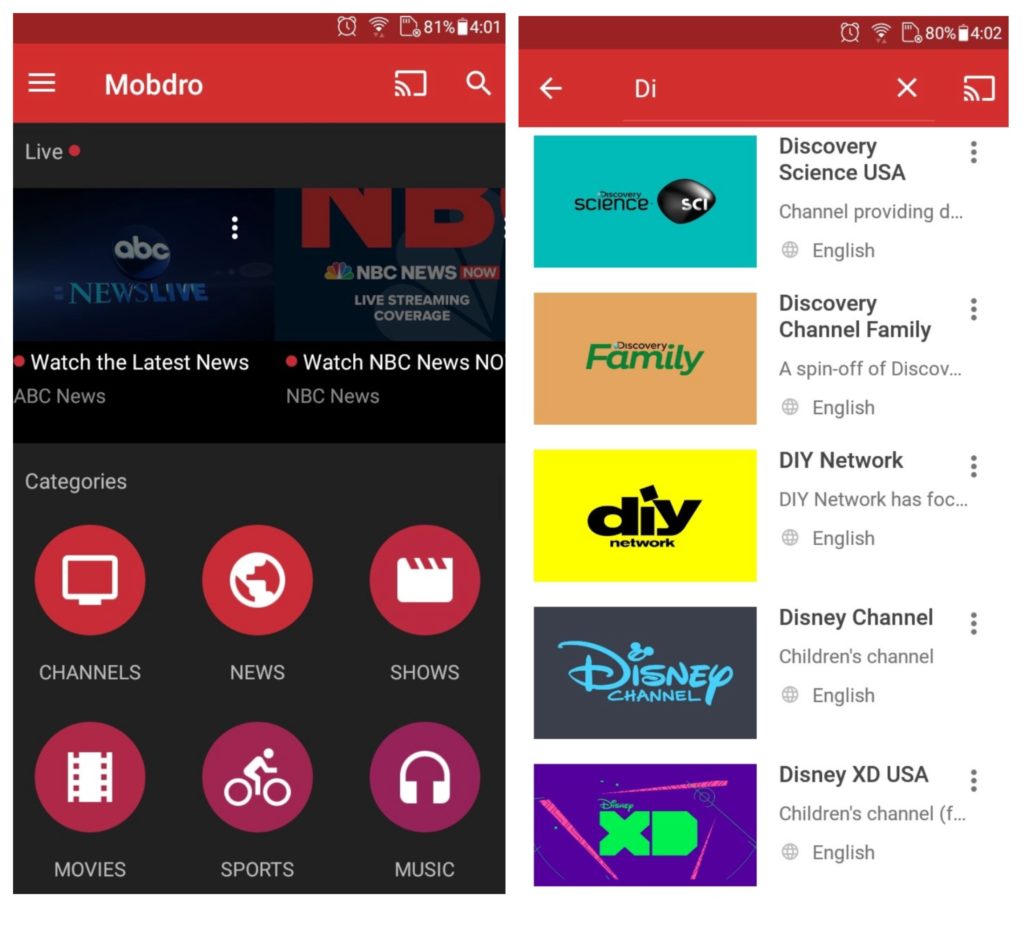 Download: Mobdro for Android
TubeMate
Basically, TubeMate is a kind of browser for watching videos on Youtube, Facebook, Google, etc. It's very convenient: you can go to a site with video clips, and actually watch a fragment of the video you are going to download through the built-in player of the application.
In the context menu of TubeMate, you see a full-featured browser menu (share, clear cache, navigation back/forward, download list, etc.). There is a player and a playlist in this application, you can go into settings.
The TubeMate program supports many sites. Among them:
Youtube;
Facebook;
Vimeo;
DailyMotion;
Google;
MetaCafe;
many others.
To switch to a particular service, just open the side menu and select the site to go to from the list. After that, the mobile version will be available in your browser, from which you can download videos to your phone for free.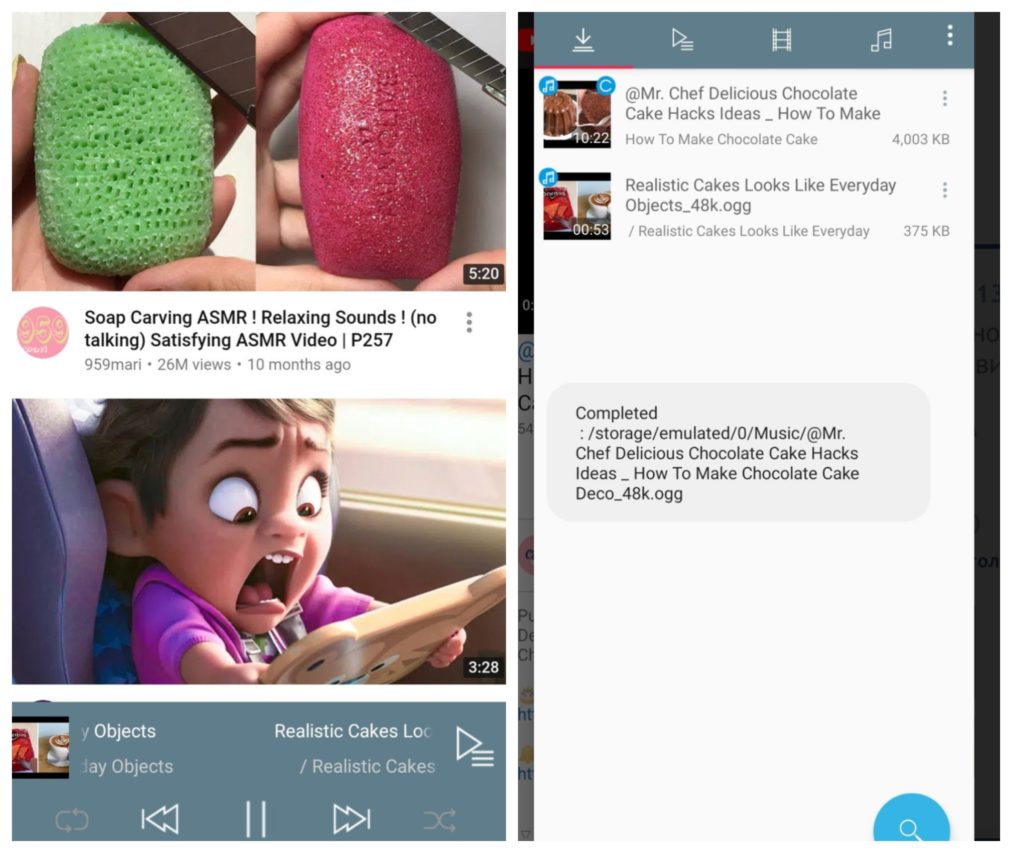 Download: TubeMate for Android
NewPipe
NewPipe is another good alternative to YouTube's branded client. In the search box, you can find the desired video. The video opens instantly. There is also a choice in terms of picture quality.
Users can immediately listen to the audio track of the video or download the clip. Even in a blocked state, the smartphone will play the music from the popular service via this great application. You don't need Google services at all to install this program. It doesn't contain an abundance of ads, and it's absolutely free.
An additional advantage of NewPipe is that it requires no API or Google service at all. This allows you to use the program on those devices whose owners, for technical or ideological reasons, have decided to completely abandon the installation of the company's software.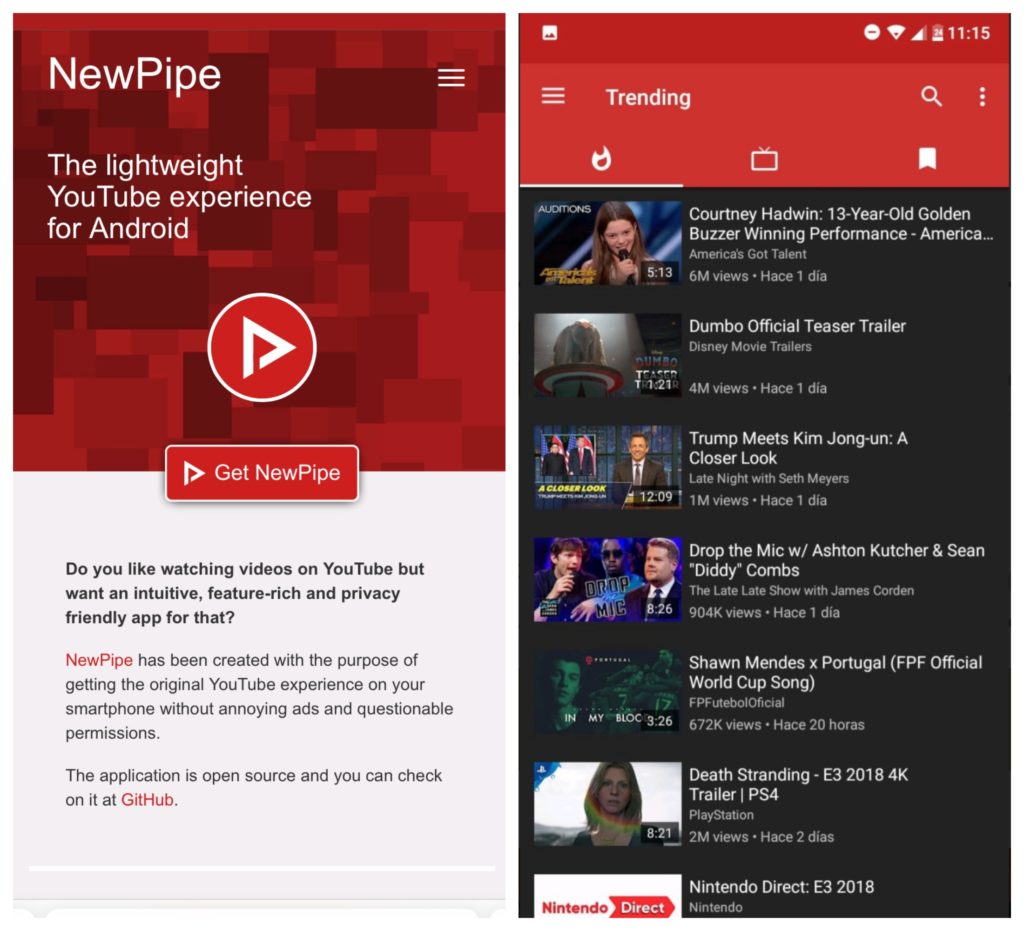 Download: NewPipe for Android
AdAway
Tired of endless ads on your mobile device? The AdAway app will solve these problems by getting rid of obtrusive banners on the Internet. It helps to create, black sheets with hosts overflowing with advertising garbage, thereby clearing sites of its excess.
Thanks to cleaning the page from ads, the browser will work faster, the load on the device will be reduced. There is an option to create whitelists with hosts that you trust and in which you do not think ads are useless.
In general, with AdAway you will definitely forget about advertising in any of its manifestations. The application is accessible and easy to use, works with the activation of root rights on your device.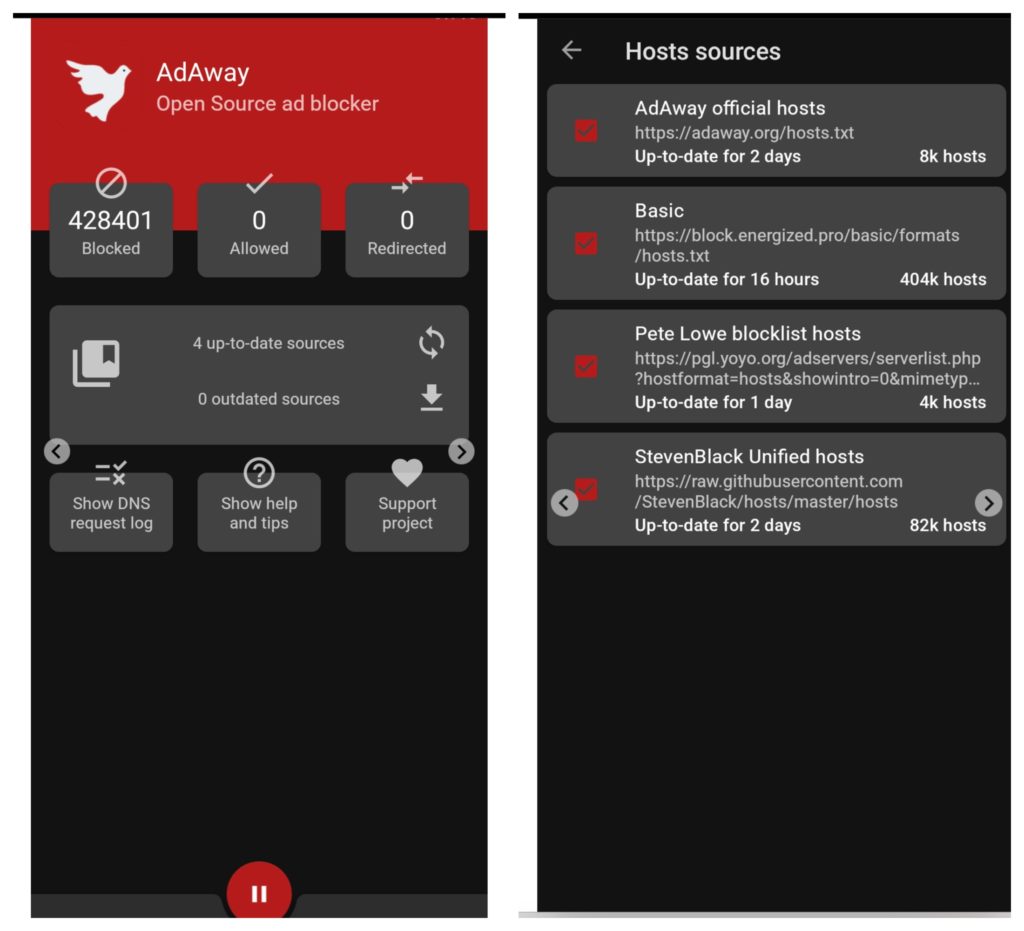 Download: AdAway for Android
Movie Box
Paid content doesn't suit everyone. Sometimes the elementary uncertainty that a new TV show is worth the money spent prompts us to look for alternative options for accessing movies and TV series. Movie Box is an app that opens up the world of free video.
Movie Box is a service that is a video player and video library at the same time. The application is designed on the principle of torrents and allows you to watch the most popular movies online.
The main advantages of Movie Box:
The ability to download a movie;
no registration and no subscription;
free content;
regular updates of the catalog;
installation that doesn't require prior jailbreaking;
ability to set certain parameters for video playback (image quality, subtitles).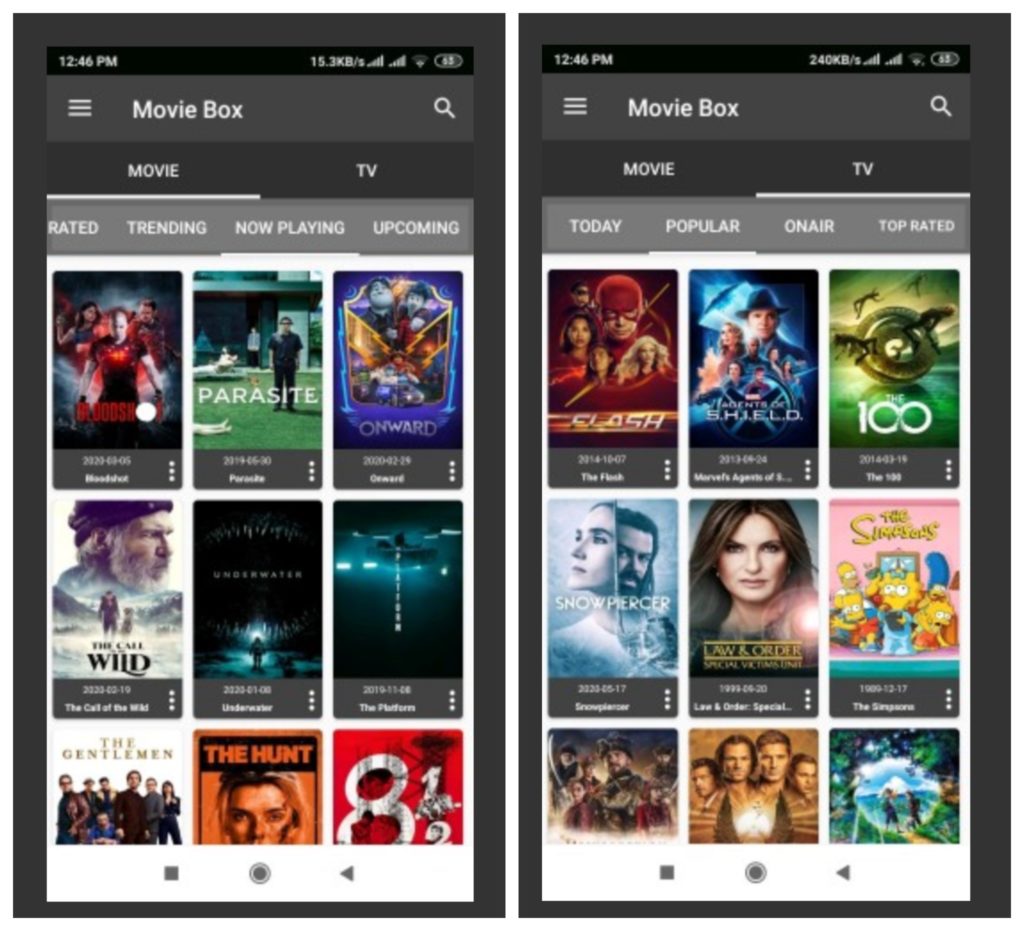 Download: Movie Box for Android
You may also like: 11 Best Photo & Video Recovery Apps
YMusic
Ymusic is an application that allows you to listen to music from the popular service YouTube, as well as to download various videos and music files to your device. It consumes a minimal amount of traffic and can display songs in the background. You'll even have the ability to create a personal offline playlist and enjoy your favorite music anywhere, even without access to the Internet.
All audio records are played in HD quality. It uses an easy-to-use search engine that will take you to a music venue where thousands of different songs are available. In order to find a track you want, you can enter the title, the artist, or do a keyword filter. You'll find a wide variety of music styles: Hip-Hop, Pop, Rock, and more.
This service has no restrictions on listening to the songs. It can be hundreds of songs in a day, with no limits or fees. Create your own albums, sort your music the way you want, and run it in the background for more convenience when using the program.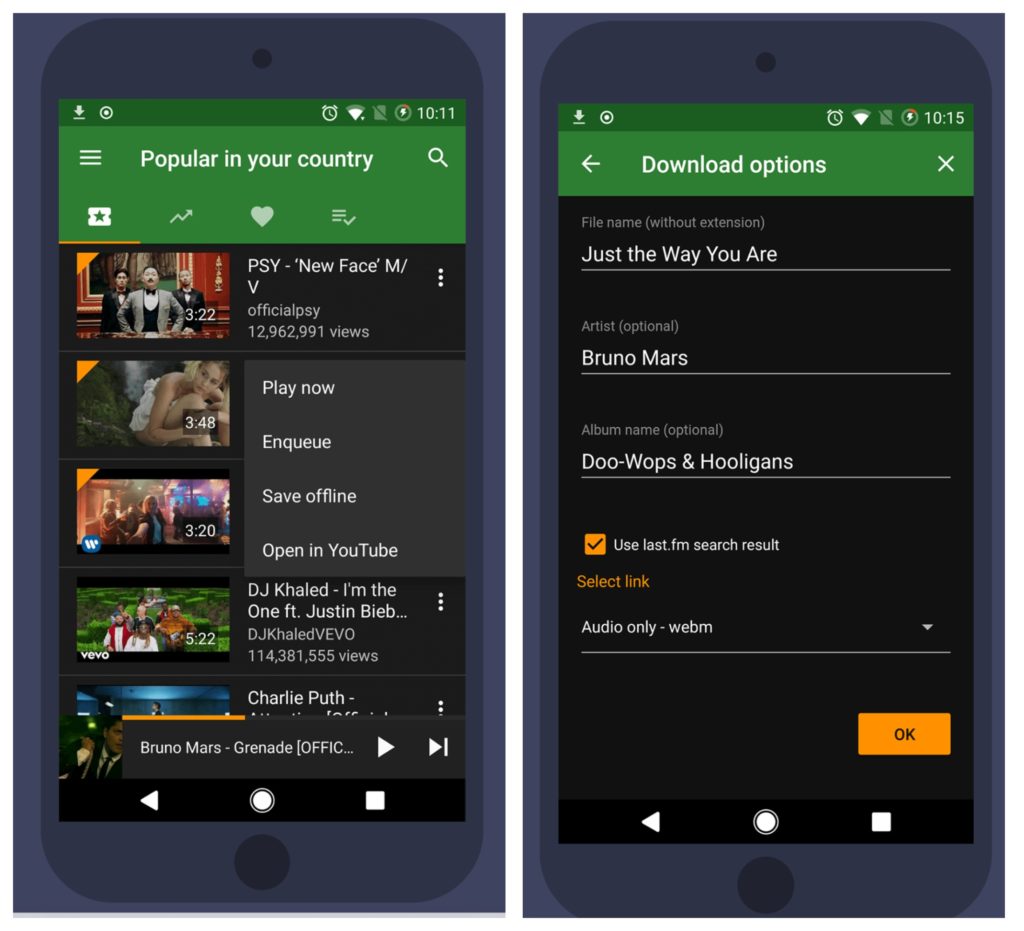 Download: YMusic for Android
Fortnite by Epic Game
Fortnite is a battle royale game available for free on Android. In each match, about 100 players land on one large map. They start looking for weapons, ammo, and items like armor and first-aid kits.
The play area gradually narrows, forcing the remaining participants to fight each other. The winner is the last surviving hero or squad. One of the main features of Fortnite is construction. To protect themselves from enemy fire, players can build walls, ladders, and other objects made of wood, bricks, or metal around them.
On average, matches last about 20-25 minutes, but they end even sooner for most participants. Fortnite has a cartoonish visual style, with no blood or detailed depictions of violence. Characters shoot each other, but there is no death as such in the game: a special robot simply teleports the loser somewhere outside the arena.
Every three months the game changes the season. New costumes and weapons appear, and different interesting events happen. For example, the floor suddenly becomes lava or a famous DJ holds his concert.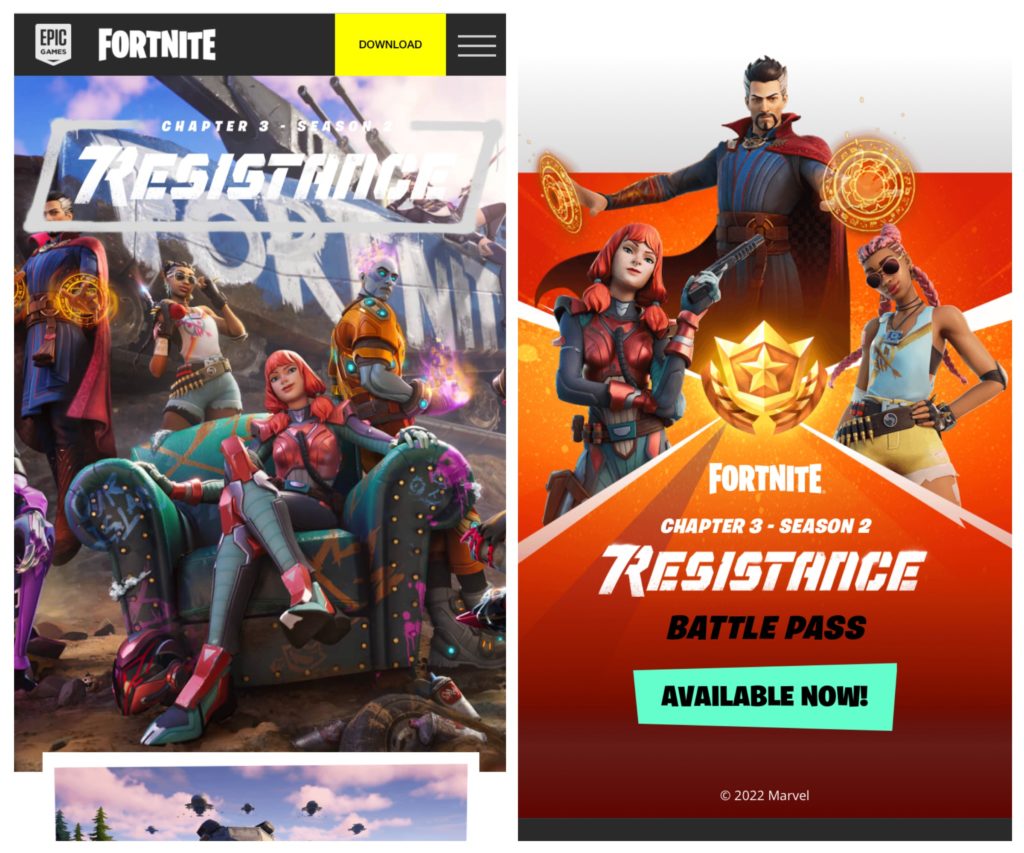 Download: Fortnite by Epic Game for Android
Bromite
Bromite is a simple and minimalistic Chromium-based browser with an ad blocker already built in and many other improvements.
These days, ads are over the top and unbearably annoying when surfing the web. Put an end to this mess and bring your browser back to its former glory! Bromite blocks ads with built-in filters, so most probably you won't see them even out of the corner of your eye unless you whitelist a few sites.
Also, if you can't stand searching through another search engine, in Bromite you can set one of many by default. Bromite is a great way to avoid problems and be on the Internet safely and confidentially for all Android users.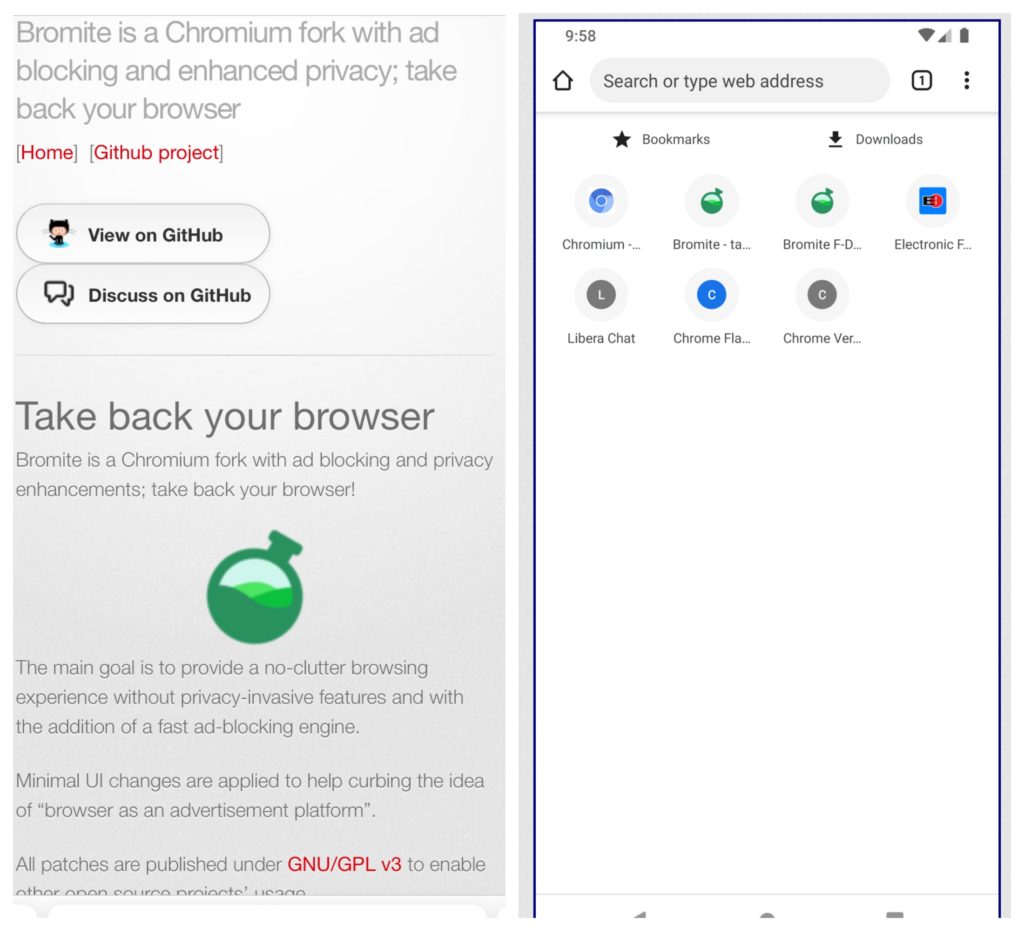 Download: Bromite for Android
Live Net TV
Live Net TV is an application for watching live TV channels. News, sports, music, entertainment, religious, documentary and other channels will be available. The utility allows you to access a large number of TV channels from around the world.
It's possible to choose the player to play. Chromecast is also supported for streaming video to the TV. In addition, sorting by country is supported. After selecting a TV channel, users can start playback using the built-in or third-party player. Supported MX Player, LocalCast and others. In this case, before starting the broadcast, you must watch a short commercial.
The utility allows you to add TV channels to Favorites. In addition, there is a function to quickly check the availability. To do this, select the appropriate item in the main menu and enter the address or name of the channel.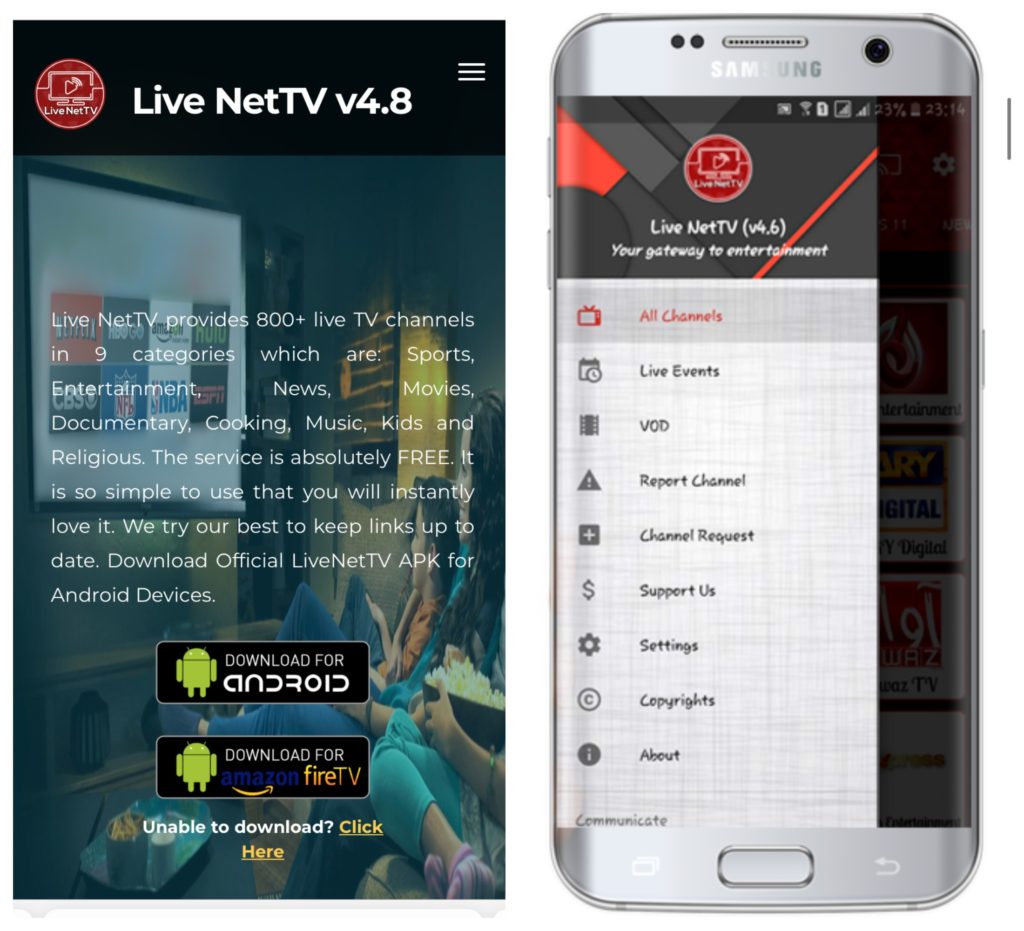 Download: Live Net TV for Android
You may also like: 10 Best Polaroid VR Apps
Grooveshark
What can you do with Grooveshark? First, just listen to music. You can say that it is a database of different artists and tracks, you search for an author or a song, the application finds it and there you are enjoying your favorite tune. In addition, while listening to the track the program analyzes it and offers you in the list of other tracks of this artist or just similar music.
The program has a nice and clear interface, "knows" how to work in portrait and landscape modes. There are simple settings, as well as the ability to share the track you're listening to (or, more precisely, information about it) with friends. With the application you can just listen to the radio by selecting the genre you like. Or you can add the tunes you're listening to to your own radio and listen to it later.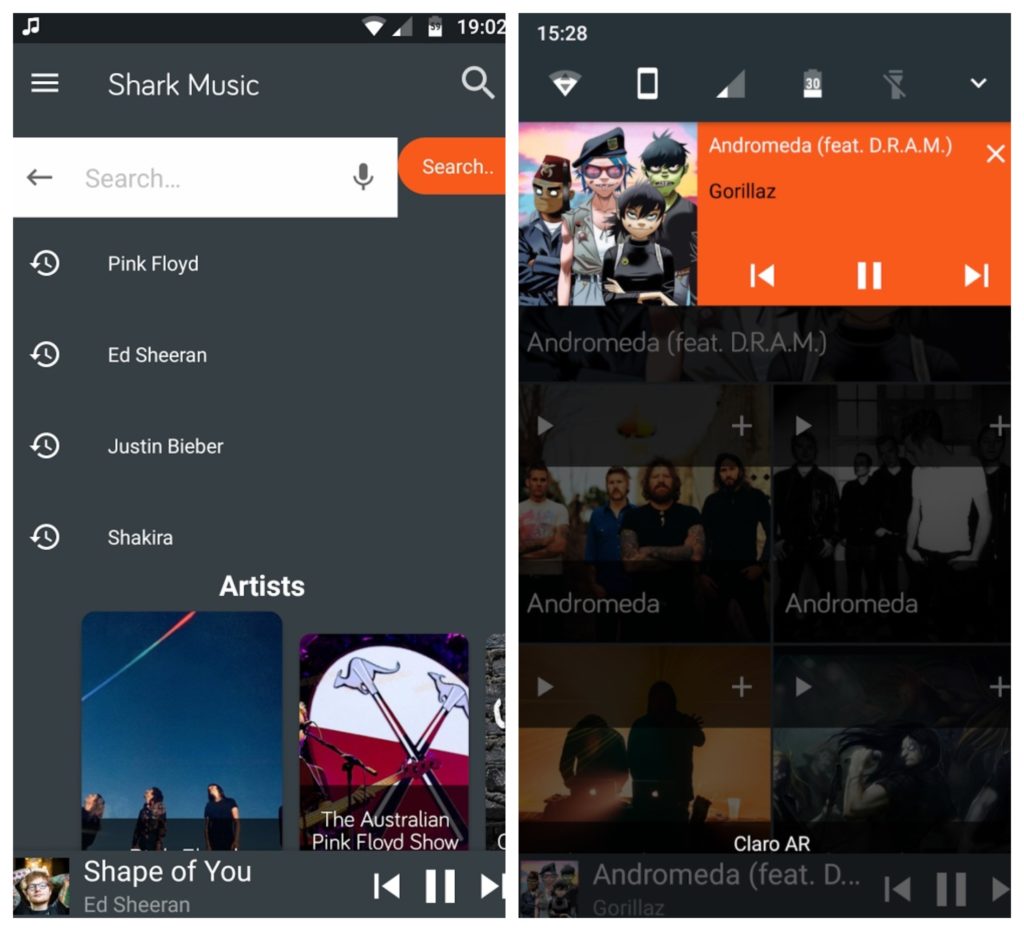 Download: Grooveshark for Android
It should be noted that you must first download the software listed above and then unzip the APK file on your mobile gadget. This is how the process of installing third-party programs that are not available in the digital store from Google.
In some cases, you may also need to have superuser rights. Therefore, if you have any difficulty installing these applications, it's recommended that you get root access.