Sumo Roll is a full-featured game that allows you to feel yourself a sumo fighter.
There is nothing difficult in this game. The only thing you need to do – just push the rival out of the ring and make him touch the ground.
You may also want to try the Android escape games.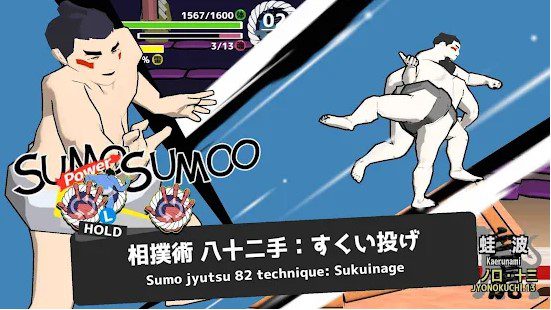 When you first open the game, you will find Frog Oyakata that provides the users with various tutorials. To control the character, you will have to perform several actions.
For example, the Long press means a powerful attack. When you press and hold, it will bring to the fast charge. Plus, there are also left and right buttons.
As you play, you should also pay attention to the following elements: Defense power, Attack power, Life power, and Sumo jutsu. All these elements will show you the character's strength.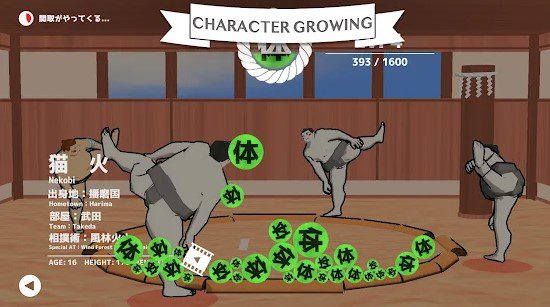 What is more, Sumo Roll comes with an amazing design that guarantees a very straightforward interface. Additionally, all the characters and locations are developed in detail.
As for the additional options, the game offers a versus mode. Due to this option, you can participate in the sumo fight together with your friends.
In case you want to play games together with your friends in real-time mode, you can try the multiplayer game apps.
To conclude, Sumo Roll is suitable for all types of players – children and adults as well. So, hurry up to try it – you will not regret!