All radio stations can be replaced with streaming services and podcasts. You just need to know which applications to install from Google Play. For podcasts, we recommend trying the following ones:
Castbox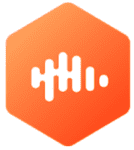 One of the most popular applications of 2018. The app is the largest platform for listening or hosting around the world. Here you will find only the most popular that is today. Podcasts are available in different languages. Among which there are Chinese, Japanese, Arabic, in total there are 70 of them.
With it, you can quickly and easily access streams or podcasts you are interested in. Listen to the old, track the new, subscribe to those which you haven't previously heard. If you don't know what you want right now, then the application has the ability to search for podcasts in the categories you are interested in. You can even download them to listen offline when you want to listen to something in places without the Internet.
In this application, you will find completely different podcasts, and most importantly completely free and in a good quality. No wonder this application has been recognized as the best and optimal for ordinary users.
You will be able to receive notifications about new releases and immediately start playing. Playback can also automatically start when headphones or Bluetooth devices are connected.
Another of the most important advantages of the application is the opportunity to listen to the podcast before bedtime. In other words, you can set the timer for 15 minutes, and you can no longer be afraid that you will wake up in the morning without charging.
In other words, everything that is needed for active podcast listeners is available in the application and is available for free. After downloading it once, you will be satisfied for a long time, especially if you are a connoisseur of music and books, then the application will definitely be to your taste.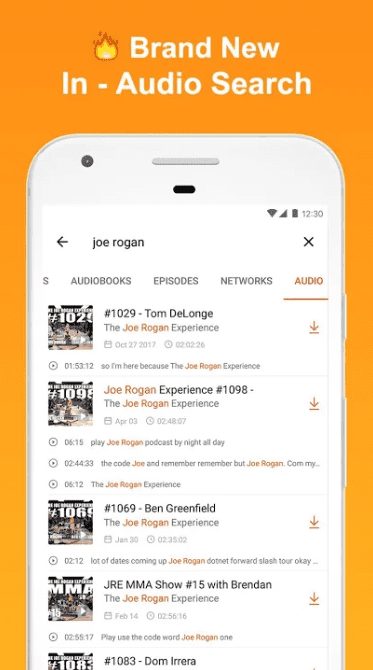 Downloads: 10000000 +
Customers rating:  (4.7 / 5)
You can also check: 11 Best boost music apps for Android
Podcast Player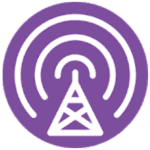 Podcast Player is one of the best entertainment applications for radio and podcasts. Here you can find audiobooks, streaming music and all this for free!
The program has created more than 340 podcasts that will help get an idea of history, technology, psychology, etc. Here sources from all the popular world media are collected.
Get access to music channels and radio to enjoy classical and modern music. In addition, you will have the opportunity to watch funny videos to relieve stress. Get a daily horoscope, be up to date with world news from the design sites and get the latest information about the games.
Read Bible stories, listen to Buddhist meditation or Muslim preaching. The application will also be useful for children. They will be able to get acquainted with historical myths and fairy tales. Set a sleep timer and fall asleep with pleasant music!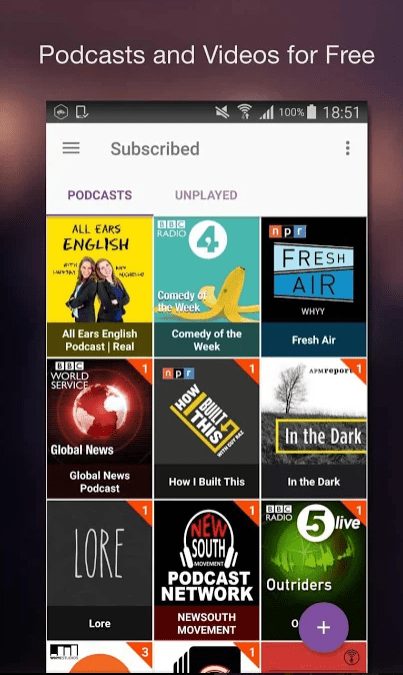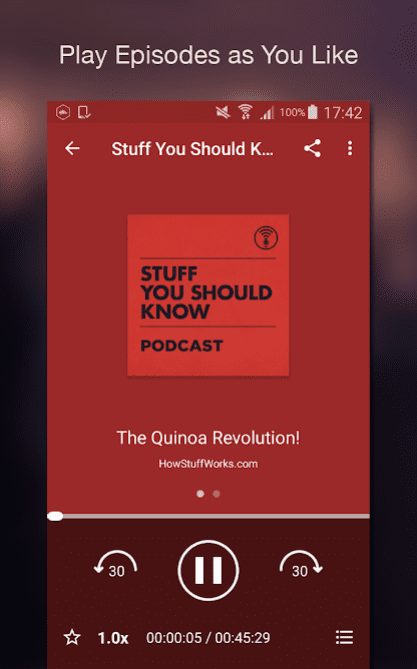 Downloads: 10000000 +
Customers rating:  (4.6 / 5)
Podcast App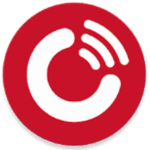 Podcast App is an Android application which is one of the best solutions for podcasts. Here, you will find more than 300 thousand different options in one touch.
The application is completely free and doesn't contain any advertising – all for the sake of your enjoyment of listening to music. Do you like to customize the look of applications? You will have various screen themes at your disposal that are especially useful for devices with an AMOLED display.
Among the interesting features of the application – the ability to listen to podcasts in offline mode, downloading them when connected to the network, the ability to find podcasts by listening time, transfer them to a removable memory card, use the advanced search, volume control, silence, sound amplifier, the night mode, the ability to play video and more.
It can be integrated with many devices and platforms including Android Wear, Android Auto, Chromecast, etc.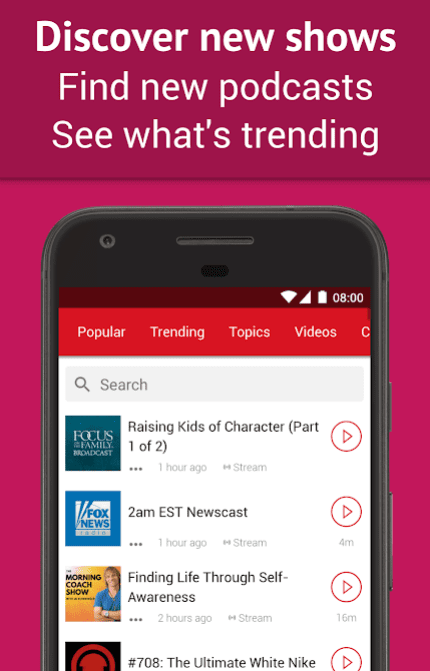 Downloads: 5000000 +
Customers rating:  (4.6 / 5)
Podcast Republic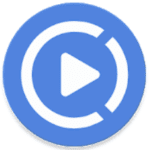 Podcast Republic is an application for comfortable control and playback of podcasts, audiobooks, YouTube channels and playlists on Android devices.
The program is one of the best offers in its category. Thanks to the work of the famous developer, the platform was downloaded to the devices many times and met the expectations of users. Now you can manage podcasts on the gadget in one convenient application. Sync podcasts on multiple phones. Start listening to the song on one smartphone, and finish on the tablet from the same place.
The update takes place online. Use the beta testing program to get the latest news and bug fixes or join the community on social networks. The application has advertising that is deleted after the purchase of such a function through the system. The platform supports audio and video podcasts. Subscribe, watch and listen to your favorite content – with one touch. You can save episode downloads to any location on SD card.
The program works in several languages, including  Chinese, Russian, English, and others, and is also compatible with any screens. There is support for Chromecast and Auto.
You will be pleased with the capabilities of the built-in media player. Listen to the audio, change the playback speed or set the stream in offline mode. The application has Bluetooth support and a sleep mode to turn off the music.
Manage the loading of channels by setting a certain interval. Let downloading a new episode or delete a previously watched podcast. Adjust the number of playlists for better organization. Transfer the composition manually or automatically according to the specified parameters. Try setting the skip intervals in the middle of the playback and skip the beginning of the podcast. Choose a widget that fits your home screen and install it in one of 16 color themes.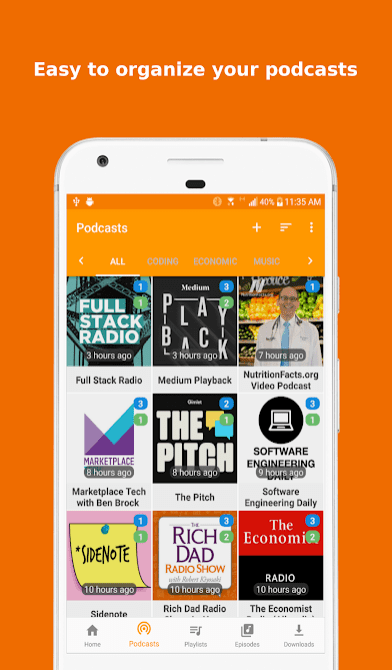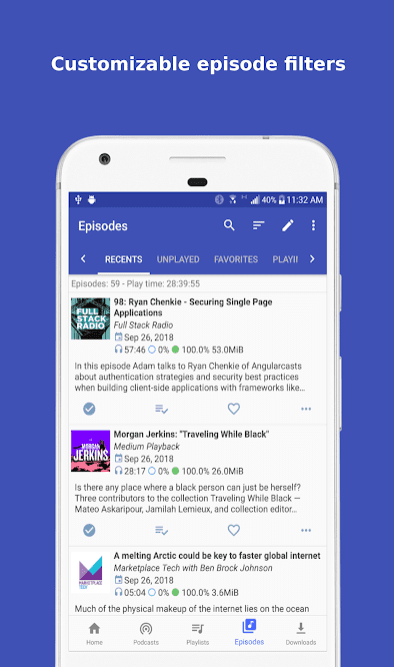 Downloads: 1000000 +
Customers rating:  (4.5 / 5)
Pocket Casts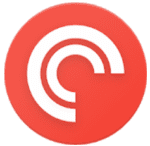 Pocket Casts is equipped with everything you need to easily listen to your favorite shows. This application allows you to synchronize subscriptions between devices, control playback speed, start a timer and create playlists. It supports video podcasts and in general is inferior to the Podcast Republic application.
And yet there is no radio and a built-in equalizer in Pocket Casts. But the program can enhance the volume of speech, drowning out the background sounds. In addition, smart filters are available to the user, with the help of which it is convenient to manage episode streams.
Pocket Casts is one of the most functional and beautiful applications for podcasts on mobile devices.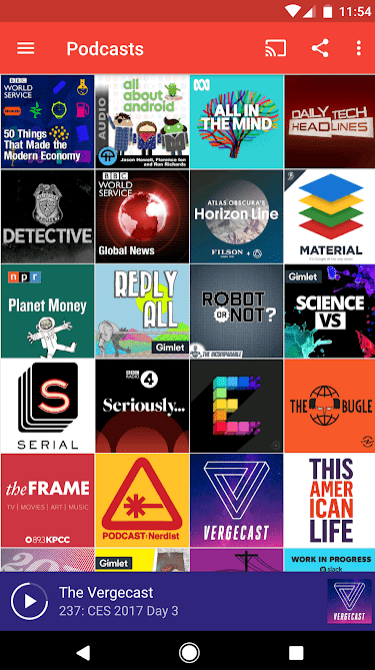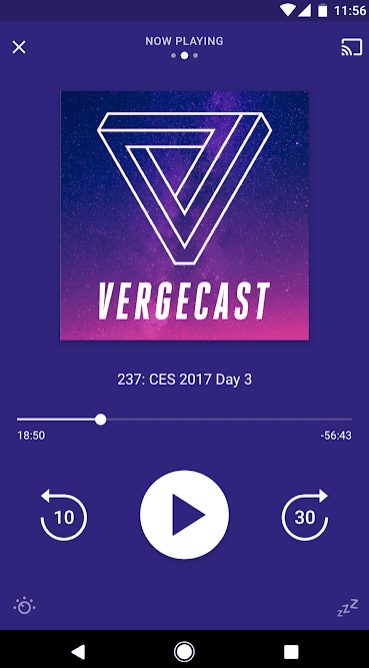 Downloads: 1000000 +
Customers rating:  (4.6 / 5)
Podcast Addict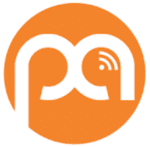 Podcast Addict is one of the oldest clients for listening to podcasts with a huge number of podcast networks for Android devices.
During the first launch of the application, you will be able to select the interface language and specify all the channels you don't need. Then you can start adding your favorite shows. This can be done personally, by finding the ones you need in the list, or through an overview of popular networks with podcasts.
The application contains thousands of channels, so you can always find something suitable for your mood and desire. Want to find something specific? Simply enter the channel address manually.
After adding channels, the application loads all available information and displays it in the user's library. Here you will see all the information about the channel, including the name, logo picture, the number of programs and the time of their last update. For subscribers of a huge number of podcasts, there is the function of filtering the contents of the library.
To view the list of released programs, simply click on the name of the channel. Several symbols are displayed next to each podcast to help identify the broadcast. For example, the audio symbol means that the podcast is sound, the download arrow indicates that the podcast is fully loaded into memory, and the pie chart makes it clear that it is being listened to.
The application allows you to view detailed information about the programs in a separate menu. It also has buttons for loading and editing a playlist. The playlist itself is a regular list of programs where you can change their order by dragging and dropping them. The function to turn off the player at a specified interval on the timer is ideal for fans to listen to podcasts before bedtime.
The application is absolutely free, but buying a commercial version will get rid of all advertising.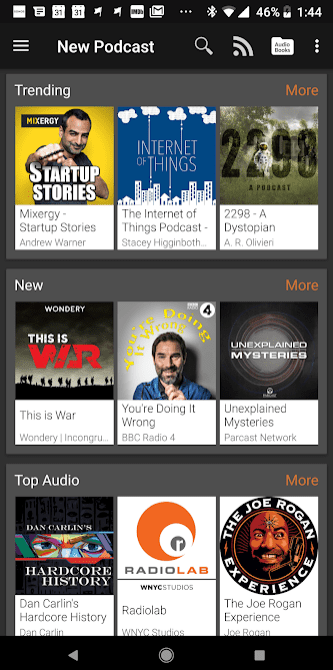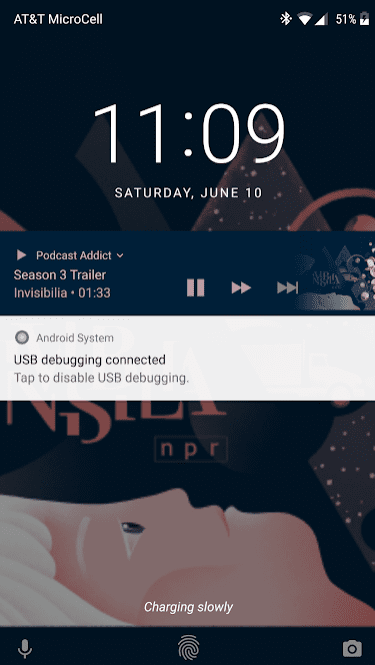 Downloads: 10000000 +
Customers rating:  (4.6 / 5)
DoublePod Podcasts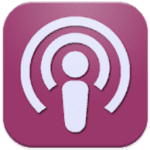 DoublePod Podcasts is the player for Android which is downloaded for free but contains ads.
According to the developer, the application contains more than 250,000 free recordings, Internet stations, and audio books. There is a choice of country to display podcasts in the appropriate language. Also for each channel, a display of comments is provided.
The main window contains three tabs, which show added podcasts, popular recordings, and top channels. You can sort audio and video content. There is a search and a hidden panel with a choice of regional settings, activation of notifications for new records, not listened to and downloaded into memory podcasts.
The player window contains a standard set of controls. To rewind, use the slider and 10-second buttons back and forth.
The settings are not hidden in a separate window but are immediately accessible in the sidebar. To summarize: DoublePod Podcasts for Android offers an incredibly user-friendly interface for listening to any podcasts.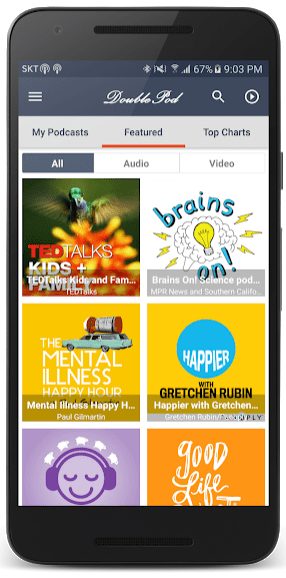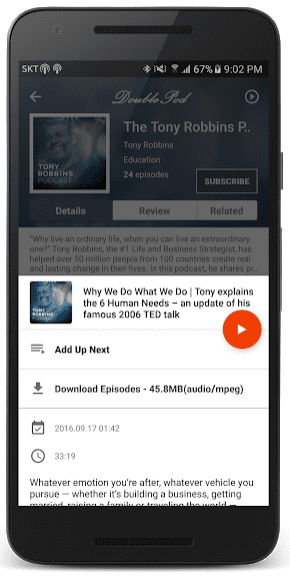 Downloads: 500000 +
Customers rating:  (3.9 / 5)

PodStore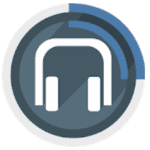 The PodStore audio player is as simple as possible. PodStore has no training, here we immediately find ourselves on the main screen with the most popular podcasts. They can be downloaded or play, this is done in a real-time or with one-two clicks.
At the same time, there is no description or information about the authors in the menu, all that we see is the name of the podcast and its duration. And what do users need besides the podcasts themselves? After all, no one will read these descriptions anyway, it's better to simply listen to the recording.
The application has a special menu where you can customize broadcasts by country, RSS / FEED channels and through the global catalog.
PodStore application features:
Notifications of new podcast releases;
Download podcasts;
The ability to share your favorite podcasts with friends;
Integrated podcast search.
In the PodStore, there is also support for playlists, podcast caching.
PodStore is not quite simple and not completely clear, but an interesting podcast player. It doesn't offer a colorful menu, advanced design or a simple setting, but you can completely customize it.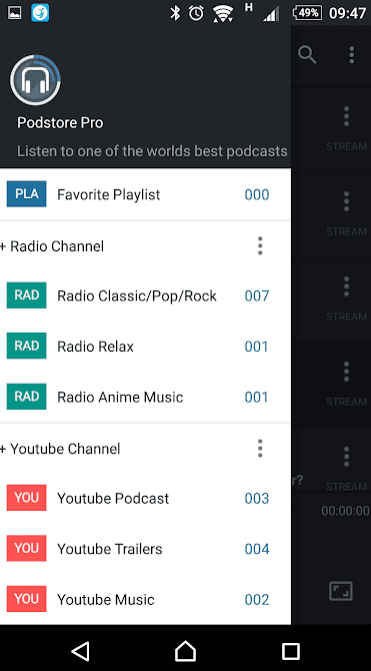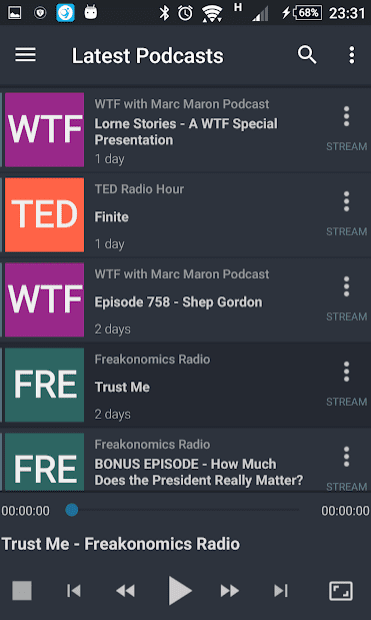 Downloads: 100000 +
Customers rating:  (4.3 / 5)
Podkicker Podcast Player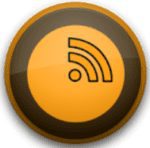 Podkicker is one of the easiest podcast managers for Android. It seems that the developers haven't set the goal to fight with recognized leaders in this category of applications, but this doesn't mean that Podkicker works poorly.
This small podcast manager does an excellent job with the responsibilities assigned to it. It knows how to work with news and podcast feeds, supports Google Reader and can download OPML lists.
An interesting feature of this application is the search podcast using Google Maps. The usefulness of this feature is questionable, but the developers can say for sure that there is no such thing anywhere else.
As for the appearance of the application, it is very, very simple. Several bookmarks, which are the episode, news, podcasts, and active downloads – everything is simple.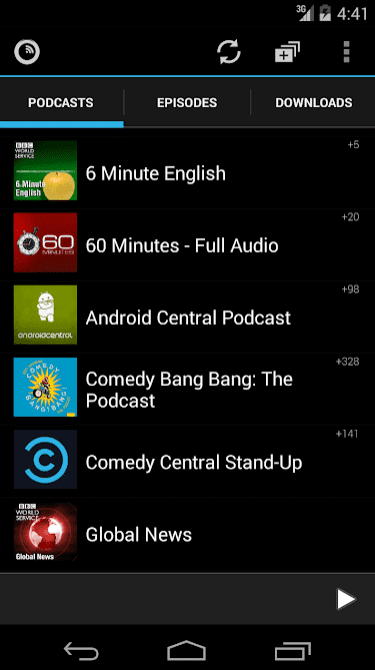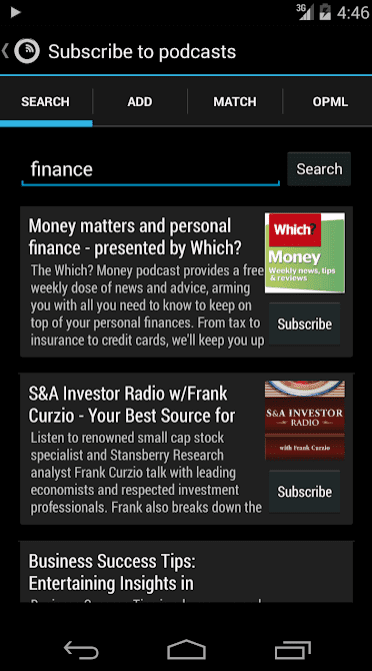 Downloads: 500000 +
Customers rating:  (4.2 / 5)
DoggCatcher Podcast Player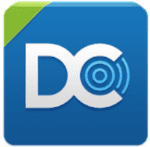 Developers from the DoggCatcher studio created a news combiner that can download and play audio and video podcasts. With it, users can read the news. But it is rather a pleasant bonus to the main functionality.
The main task of the manager called DoggCatcher is to search, play and store audio and video podcasts. For these purposes, the application has everything you need: a large library of sources, a handy player and many settings that will help automate the process of delivering new and deleting old releases.
An interesting feature of this application is Backup/Restore. With it, you can save a list of podcast feeds to a memory card.
As for the interface, it is somewhat overloaded with bookmarks and takes time to get used to. But judging by the reviews, many users find it very convenient.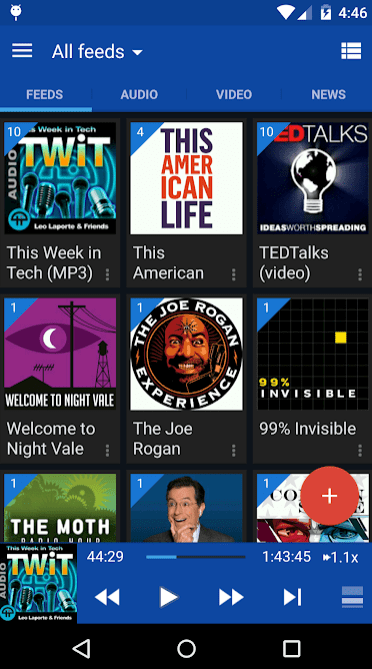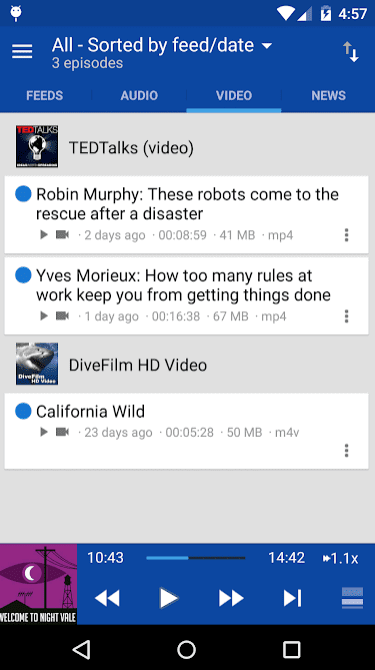 Downloads: 100000 +
Customers rating:  (4.4 / 5)
Google Podcasts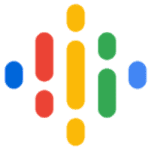 After a long period of testing, Google released a convenient client for listening to podcasts on Android.
Google Podcasts allows you to listen to podcasts for free, subscribe to them and download episodes for listening offline. The application is synchronized with all Android devices of the user. At any of them, you can continue playback from the place where you stopped earlier.
You can adjust the playback speed, there is a function to skip pauses. There are personal recommendations tailored to the user's preferences and listening history. The service is free, a subscription to Google Play Music or a separate subscription for listening to podcasts are not required.
Google Podcasts is a great application for listening to podcasts, which perfectly copes with its task, not overloaded with a bunch of unclaimed functions with a simple and convenient interface.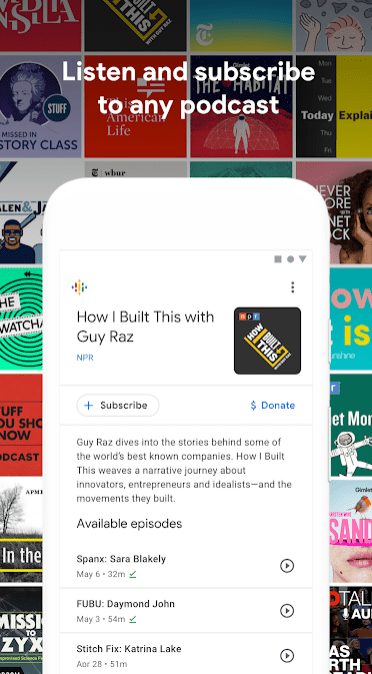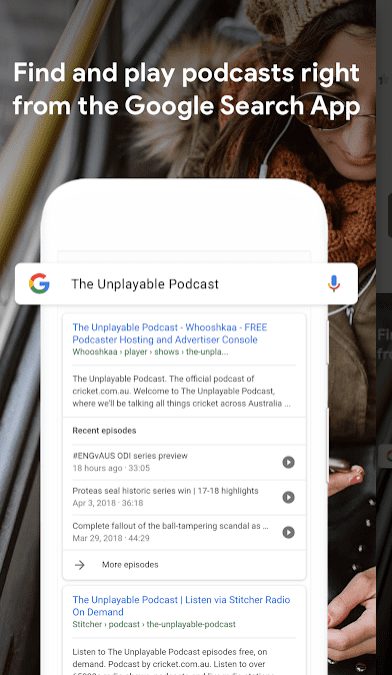 Downloads: 10000000 +
Customers rating:  (3.4 / 5)
Podcast Go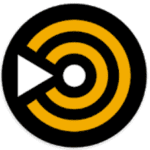 Podcast Go is a free Android app that lets you listen to your favorite podcasts with comfort. There are more than 300,000 podcasts, divided into categories (business, humor, art, education, health, games, and entertainment, children and family, sports, etc.). There is also a content sorting by trends and popularity, a built-in search is available.
The program has a built-in player. There is the ability to control playback from the notification panel and from the lock screen.
You can save podcasts to a memory card as well as to save podcast history.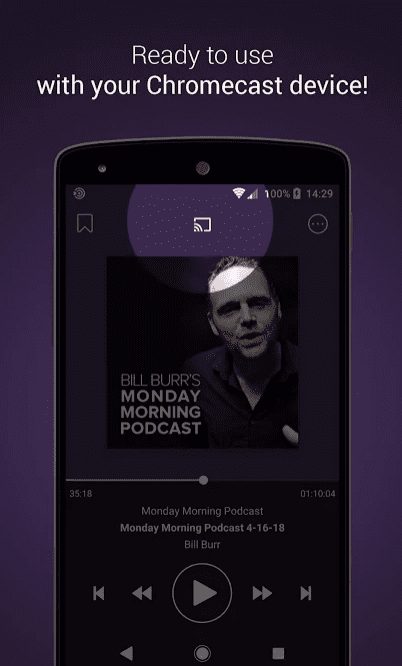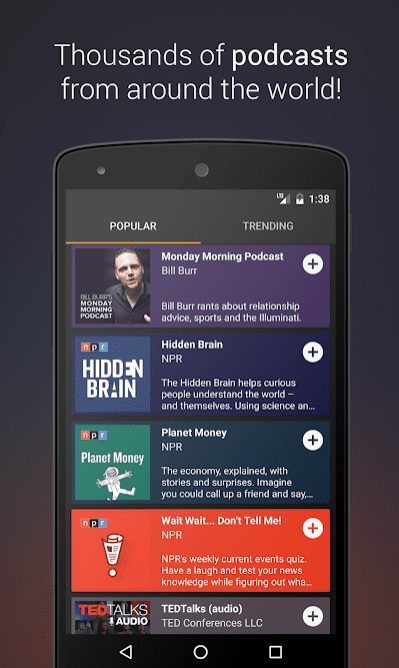 Downloads: 5000000 +
Customers rating:  (4.7 / 5)
TuneIn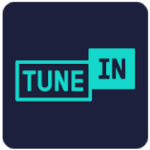 TuneIn – listen to your favorite podcasts through this program in real time.
A simple way to listen to your favorite radio stations and podcasts is to download this application. You can set up to 40 thousand stations, include already known to you or open new ones from anywhere in the world. This is a simple application that combines the advantages of online radio and tuners of the past.
You have the opportunity to listen to the news, classical music, financial analytics, Christian radio and much more. The utility was created in order to simplify the experience of listening to an entertaining or news channel on the Internet.
Just one touch and your favorite radio station will sound on the air. The program is optimized to quickly turn on the desired FM channel at home, at work or in the car. Buffering will not prevent you, the broadcast will not be interrupted. The application serves up to 5 million users every month, thanks to its reliable level of stability.
The program got only the basic functions of the podcast manager like subscription synchronization, sleep timer and episode autoload. Detailed settings of the player, support for export and video playback is not here. But if, in addition to podcasts, you love radio, then TuneIn is one of the best programs for consuming both formats.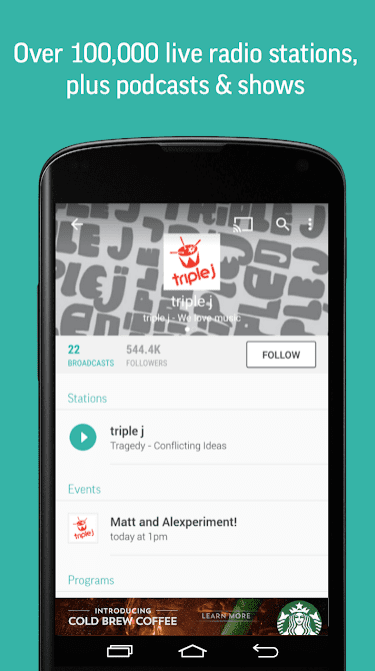 Downloads: 100000000 +
Customers rating:  (4.4 / 5)
BeyondPod Podcast Manager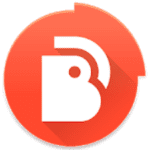 BeyondPod Podcast Manager – get the opportunity to play and listen to streaming video and audio from around the world. The application has already downloaded thousands of people and use it daily!
The program provides easy access to music and video episodes of famous publishers, as well as to a large number of podcasts from around the world. Play any content you like, even without an internet connection, and customize the playlist to your personal preferences.
Discover thousands of free shows around the world. Find interesting channels and browse the extensive library. Import your own files and play them with this powerful player.
BeyondPod Podcast Manager is a functional program for listening to podcasts with a variety of settings, support for automatic downloading and setting headset buttons.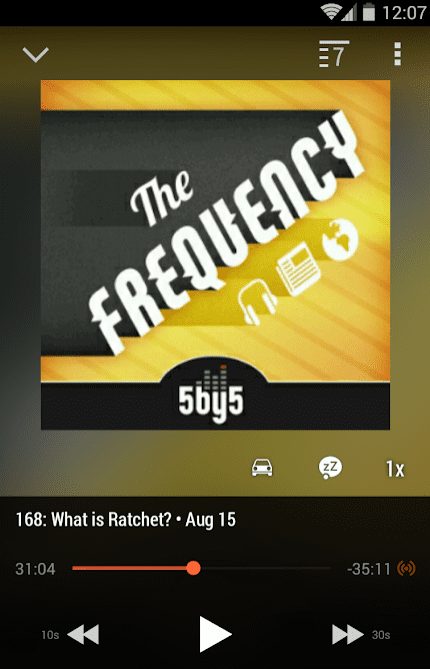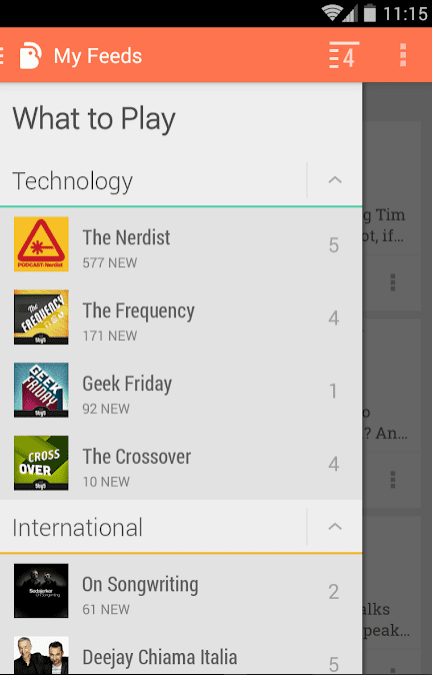 Downloads: 1000000 +
Customers rating:  (3.9 / 5)
doubleTwist Music & Podcast Player with Sync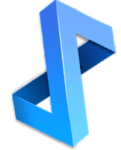 doubleTwist Music and Podcast Player with Sync – software for managing and configuring multimedia on Android devices, created to facilitate the work of the player from one platform.
Download DoubleTwist and customizing of the player will become more convenient: determine the desired podcast or radio station, sync clips or videos. Using a wireless network or USB, you sync your favorite music, including audio from Itunes. Seize the opportunity to download legitimate high-quality covers for albums. You are waiting for "smart" lists for instant access to the bookmarks of your favorite tunes.
Subscribe to podcasts and enjoy the latest episodes that will be downloaded over the wireless network or using the mobile Internet automatically. Easily transfer and broadcast music, clips or photos to third-party devices: from set-top boxes to modern TVs. Experience the quality of the premium version, which allows you to manage podcasts and provide unique opportunities at a discount.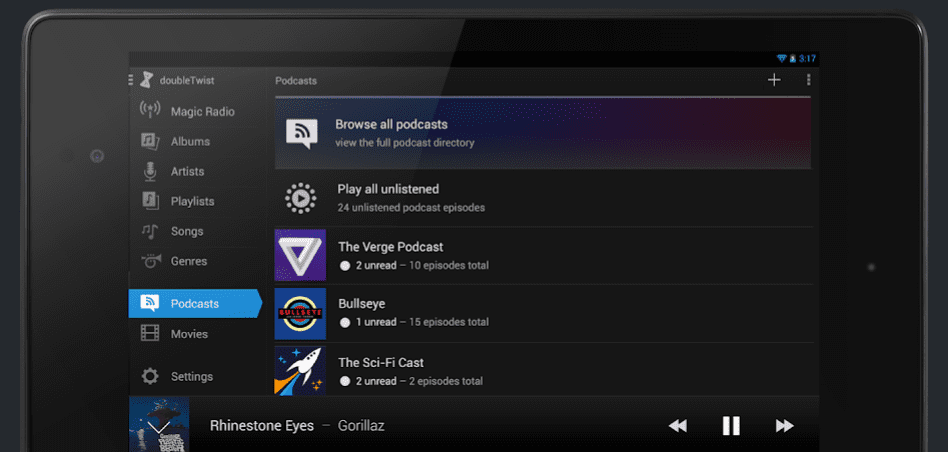 Downloads: 10000000 +
Customers rating:  (4.3 / 5)
Modern smartphones and tablets have plenty of entertainment, including music, video games, radio, and more. But if you want to make your leisure time even more productive, you should use podcasts.