Now you have probably waded through your search engine's results and decided to tap on this page because you need a classy polling app! That's quite predictable, but we gotta make some things clear. There are different kinds of polling apps introduced on Google Play. Some of them are simple social polling apps to have fun with or to ask people for instant opinions, while others are designed to serve more complicated goals, like conducting research or working with an audience.
The great news is that we have them all on our list! And, what's more, we have them organized in a certain order: first come social polling apps for fun, than come the apps for doing research and, finally, the apps for interacting with an audience. As you can see, everything at your service! Just scroll down to the category you need and choose the best tool for accomplishing whatever you are intending to accomplish!
You may also like: 9 Best calligraphy apps for Android
Social polling apps
Wishbone

Wishbone Compare Anything is an app that is not actually about polling, at least in a professional kind of way – it is more of an app that allows you to learn a bit more about what's buzzing around these days or, in other words, what's on everyone's mind. The app's auditory is mostly young people, teenagers – the ones that create most of the fuss nowadays.
Every day you get to answer 12 questions and see how others voted. You can create your own polls as well – like, for example, if you want to know what movie is liked best: Twilight 1 or Twilight 2, you just have to enter the two names, add pictures and see how it all turns out.
The app is really fun to use. It covers such topics as humor, celebrities, music, sports, fashion, etc. The design is quite nice and handy in use. All in all, if you want to get a grasp of what today's youngsters are talking about, Wishbone is the easiest and fastest way to do it!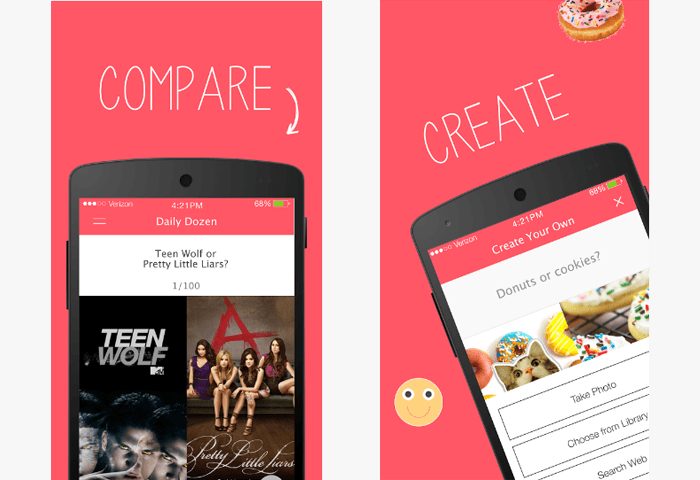 Downloads: 5 000 000 +
Customers rating: 

(4.2 / 5)
LMK: Anonymous Polls for Snapchat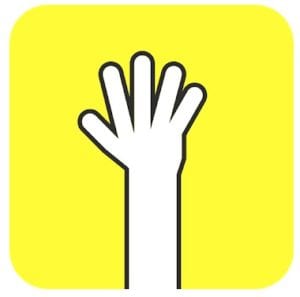 A funny app designed for Snapchat lets you get to know your friends better and your friends get to know you better too. With it, you'll get a lot of answers and questions. The name of the app LMK means Let Me Know.
The poll is completely anonymous so you get only honest and frank answers. How it works:
Create a poll adding bright stickers,
Share it with your friends on Snapchat,
People vote anonymously,
Share the results you get.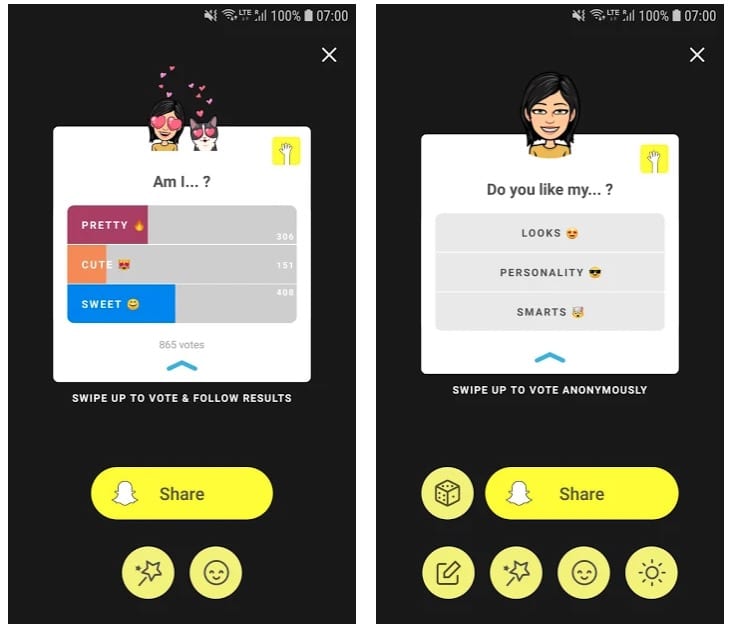 Downloads: 1 000 000 +
Customers rating:

(3.9 / 5)

Swell decisions – Daily votes
Swell decisions is an app that will help you to make swell decisions! End of story. Oh, okay, a couple more sentences to make things clear. This app is made for the cool kids who for some reason happen to have doubts about what to wear, what to eat, what to post… We all have those doubts sometimes. And the problem is that there are situations when there is nobody there to ask.
Well, now you know what to do in this kind of situation. Just upload two images in the app, add some hashtags, and instant feedback is guaranteed! You can vote in other people's polls as well. Just check out trends or search for a hashtag like fashion, style, Instagram, whatever, and you'll see lots of polls to take part in. In sum, the app is not for some serious scientific crazy stuff, but it does a great deal in helping you make decisions quicker!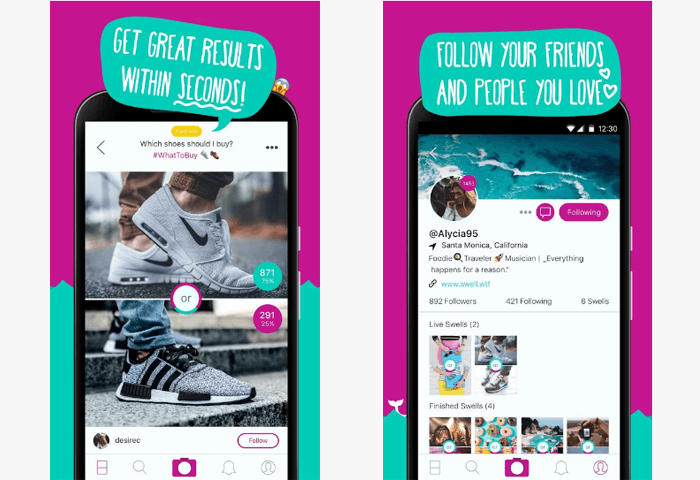 Downloads: 50 000 +
Customers rating: 

(4.2 / 5)

Poll For All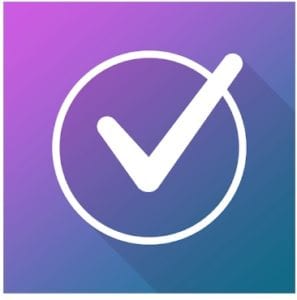 The Poll For All is a great Android app to create surveys that match your preferences and participate in surveys that interest you. Whether you want to poll your friends on a private topic or find out what people think about the latest news, Poll For All will help.
Features of the application:
Ask your friends where and when you want to meet or anything else;
Schedule meetings or propose new dates and times with an integrated calendar;
Invite your friends to vote through your favorite messenger, social media, email, or by showing and scanning the QR code of the survey;
Don't miss out when your friends vote or add a new option, you'll be automatically notified of updates in anonymous surveys;
Link images and links to questions and answers to make surveys more attractive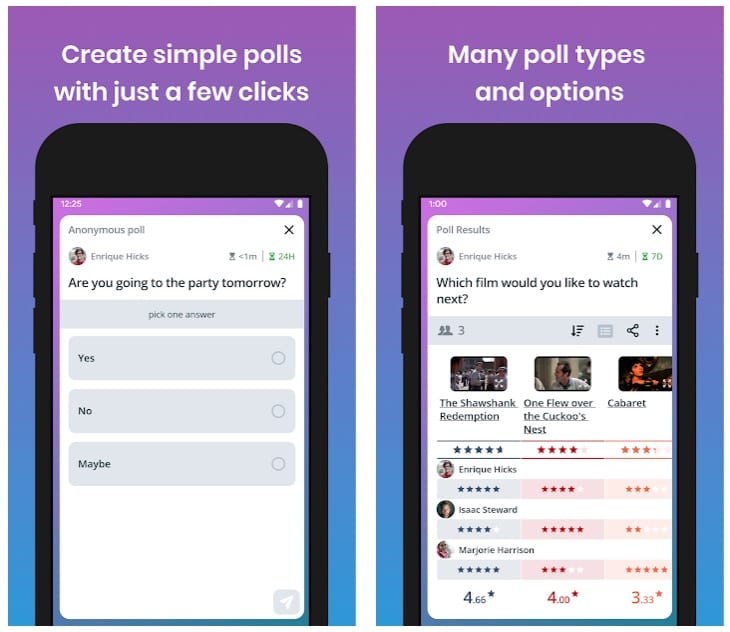 Downloads: 10 000 +
Customers rating:

(4.1 / 5)

Suggestify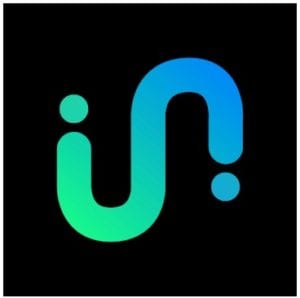 Use Suggestify to create graphical, text-based, interactive surveys, ask for recommendations, and receive instant offers. Share the survey with friends and family using your favorite tools: Facebook, WhatsApp, WeChat, Telegram, Messenger, Mail, Messages, and more. By sharing the web link, voters can vote without the app!
Creating online surveys:
Create text interactive surveys.
Add up to 10 options.
Attach a reference image.
Set the survey as private.
Bookmark your favorite surveys and never lose them.
Graphic Surveys:
Create graphical, interactive surveys.
Add up to 6 images.
Add image description for better understanding.
Upload an image from a gallery, camera, or from an image pool of over 4 million samples.
Private surveys:
Create private surveys and share them with those you want to see among the voters.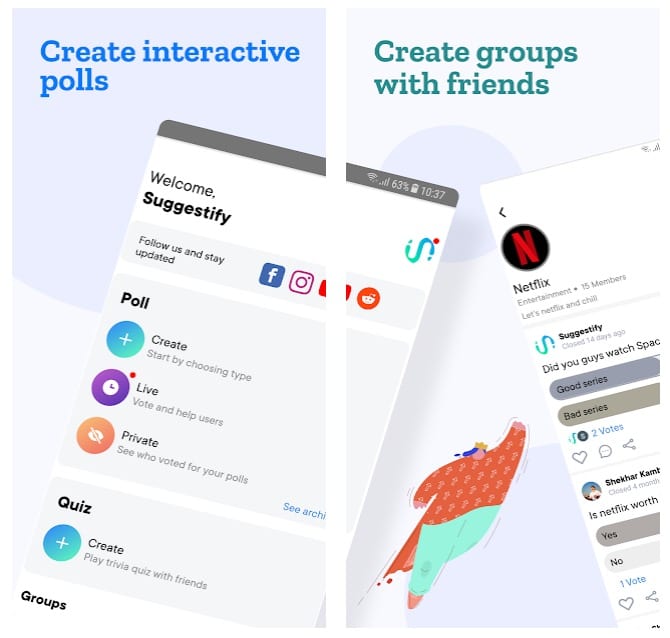 Downloads: 10 000 +
Customers rating:

(4.3 / 5)
Polling apps for researchers
SurveyMonkey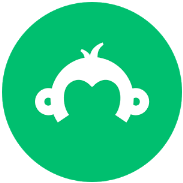 SurveyMonkey is a polling app made for creating professional surveys. You can create surveys to study social phenomena, people's attitudes towards some event or, maybe, some product.
The app's based on the popular survey platform – it is not exclusively for Android devices, it can be used on 'other type' (we all know which one!) of devices as well. PC, phone, tablet – doesn't matter, the app's accessible everywhere, which drastically increases the number of your potential respondents.
You can create your own unique surveys from scratch or you can edit one of the app's templates to make your work a bit easier. When you're satisfied with all the questions, pictures, etc., the app offers you three ways of sharing your survey – e-mail, text or social media. After making sure your survey spreads like a fire, the only thing left is to monitor and analyze the results, which, by the way, can be done in real time.
This survey platform is really one of the best, just because it can help you find a huge army of volunteers who'd gladly answer your questions. You can be that volunteer as well once in a while! Just choose the topic you're interested in and go ahead – help someone conduct their studies. All in all, a great option for all kinds of surveys, even the extensive ones!
Downloads: 1 000 000 +
Customers rating: 

(4.3 / 5)


Pollpop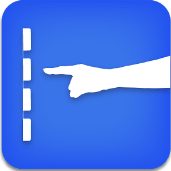 Pollpop is an app that can be used in order to poll different groups of people. You can create a community of voters who will register and answer your questions or you can give your questions to the app's community.
The developers claim it to be universal, but I'd doubt that – there are no more than 5000 downloads. On the other hand, though, nobody prohibited sharing polls on social media, so maybe you have an audience that will diversify the results.
The results are shown not just in terms of numbers like this number of people have chosen this option and that number of people have chosen that option. Things are a bit more complicated here (if you want them to be) – there are charts that reflect votes varying across gender, country, age group. All these details might be interesting enough to look at not only for a researcher but also for an average user – for example, you can view, whether your opinion coincides with the majority.
All in all, the app represents a very useful tool when it comes to creating polls with a certain audience. If you need to track the statistics of your polls, definitely grab this one!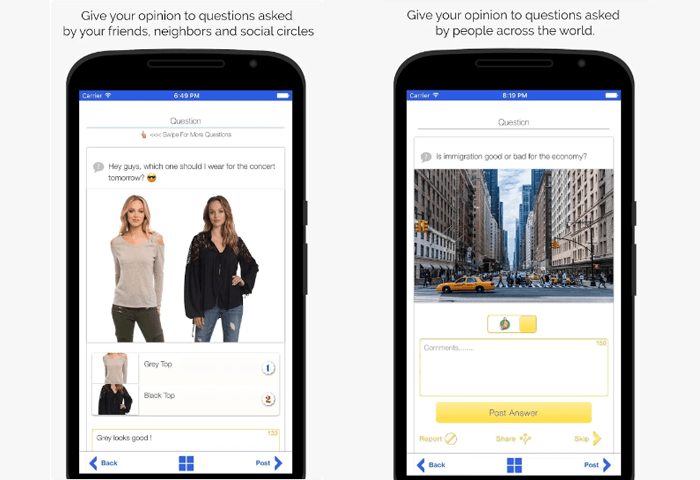 Downloads: 10 000 +
Customers rating: 

(4.2 / 5)

Pollie: Create Polls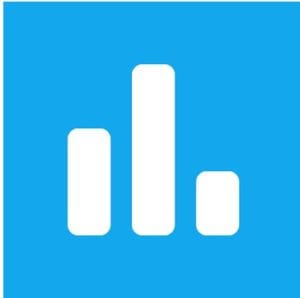 Pollie is an Android application for creating polls with a user-friendly interface and good functionality. You can share your surveys on WhatsApp, Facebook, email, LinkedIn, Instagram, Youtube, forum, blog. It works on any platform.
Features of the application:
Add images.
Limit how many times voters can vote.
Set a voting end date.
Ask for a voter's name or email address. Or leave it anonymous.
Allow voters to create answers.
Combine multiple surveys.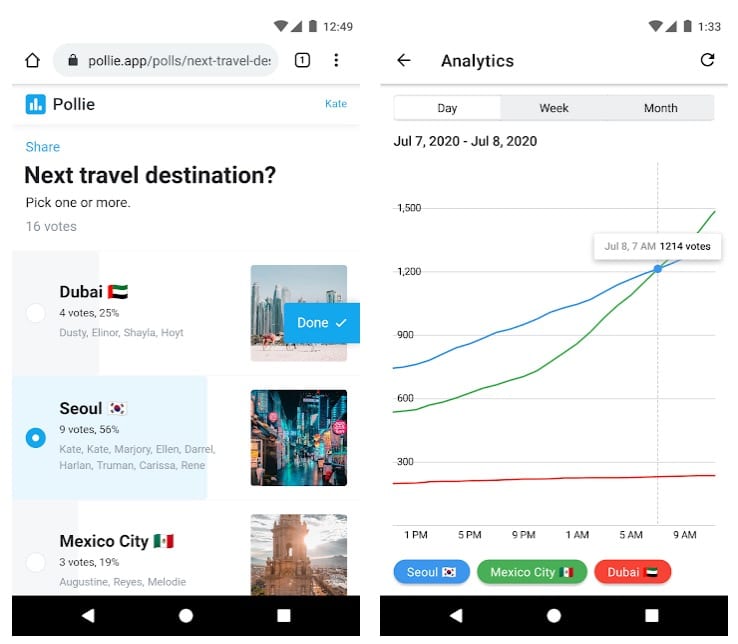 Downloads: 100 000 +
Customers rating:

(4.3 / 5)

Pollscape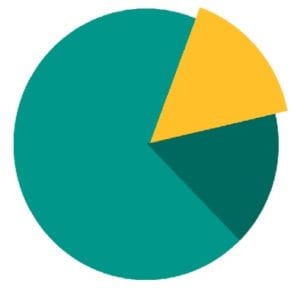 An awesome Android application for creating polls in a fast and simple way. Create polls, share them with your friends, and get their opinions.
Share the survey with anyone using your favorite tools including WhatsApp, Facebook, Twitter, and many more. Users can vote from any platform via the web app.
See who has voted for the poll, check the live poll status right in the app. All of it, in real-time! Also, anonymous voting is available.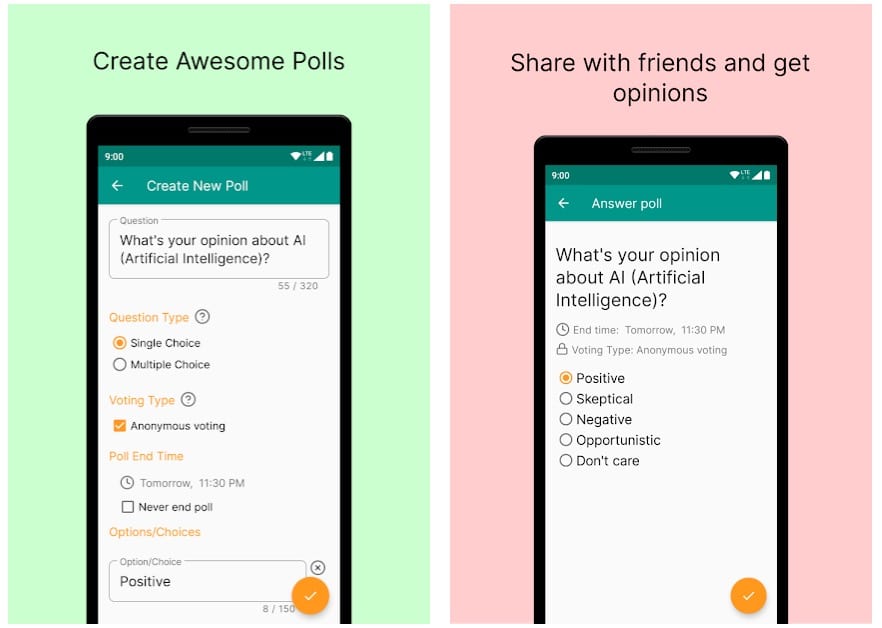 Downloads: 10 000 +
Customers rating:

(4.4 / 5)
Apps for interacting with an audience
Poll Everywhere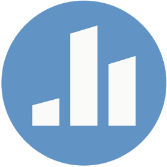 Poll Everywhere is a survey app created for interacting with an audience. Just like SurveyMonkey, it serves as an addition to an online website and can be used on all kinds of devices.
No matter in front of what kind of audience you're going to make a presentation – students, colleagues, serious grown-up people – you'll definitely find a way to diversify your talk with a couple of riveting questions answered live. Immediate results on the screen are usually fun and interesting to watch since our brain's rewarding system reacts right away to such things, which makes the whole process of presentation considerably less boring. You can even ask spontaneous questions and see how it all turns out.
The format of your survey can differ depending on your topic, personal preferences, etc. – you can use multiple choice, true/false statements, open-ended polls, ranking polls, or polls with images. If your respondents are students, you might wanna check their statistics at the end, which is possible, even in terms of the correctness of each individual participant.
So, Poll Everywhere is an app that will help you keep your audience alert and entertained! You have already thought of the ways you might use it, haven't you? Then get the app now and try to put your ideas into reality!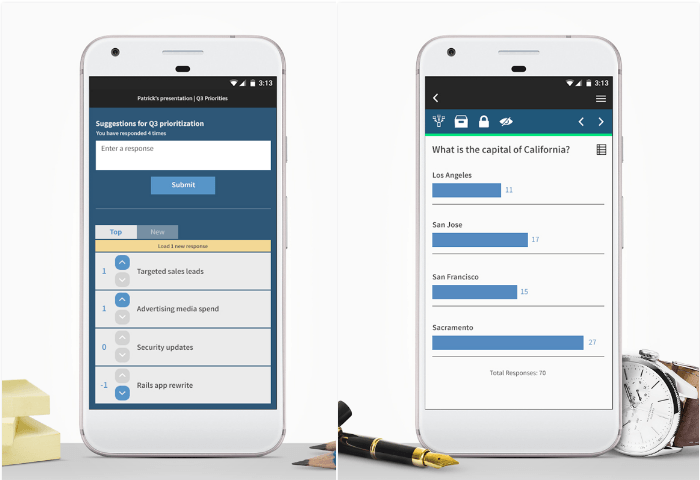 Downloads: 500 000 +
Customers rating: 

(3.4 / 5)

Canvas Polls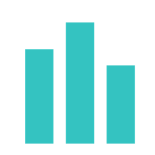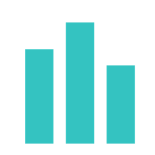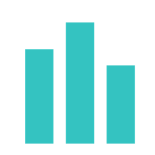 Canvas Polls is one more app to assess your students' live.
The app can help you implement an indeed useful teaching method. Not only live interaction will make your students more motivated to keep their brain active in classes, but, by doing that, it will also improve their understanding and make them memorize more things than they would without any feedback or interaction.
So, just one more app for all the keen teachers and professors out there!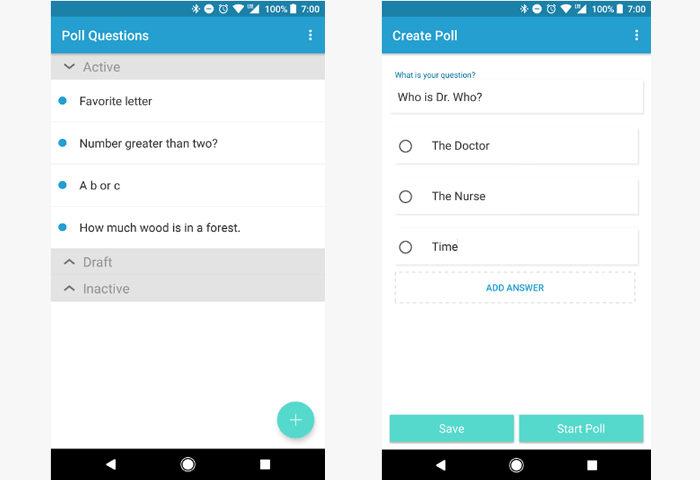 Downloads: 10 000 +
Customers rating: 

(3.8 / 5)

SurveyHeart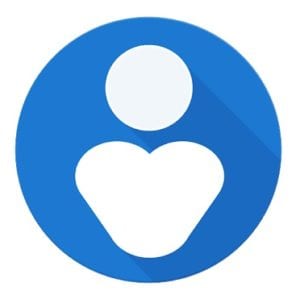 This is a popular application for creating online surveys, conducting online polls, making questionnaires, and doing market researches.
Predesigned templates in various categories are available: Feedbacks, Education, Health, Registration, Food, Tours & Travels, Applications.
The simple interface allows you to create polls quickly. You can work even in offline mode. Build your forms without the Internet and save it. Then, you can submit your form with just one click when you access the Internet.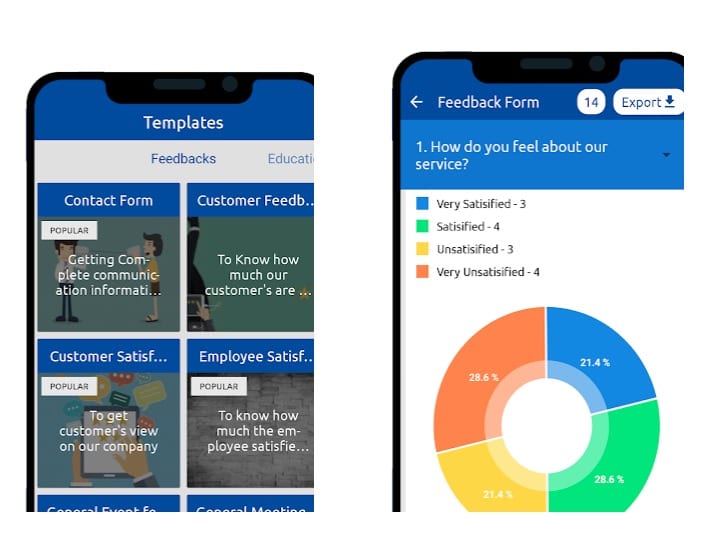 Downloads: 100 000 +
Customers rating:

(4.4 / 5)
Mentimeter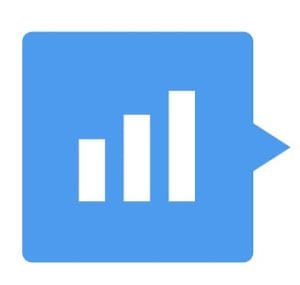 Mentimeter is a voting tool that provides instant feedback from the audience. The platform can be used for lectures, meetings, interactive sessions. It is very popular in modern educational institutions.
It's convenient to use it to survey students in real-time in the classroom, as it's available on all mobile devices.
Mentimeter features:
You can use a ready-made example or create your own presentation – an interesting whiteboard with questions.
Creating online questionnaires containing questions with different types of answers, e.g. selection of one or more of the proposed choices, open-ended response (entering text into the form field), rating on a scale, placing a point on the coordinate plane, ranging from 0 to 100%;
You don't need to download any additional software on your mobile phone.
Creating an unlimited number of surveys, questionnaires, quizzes.
The service provides a great opportunity to show immediate feedback.
Absolutely free and without any registration you can create a survey on a topic of interest to you in a few seconds and publish it online in various ways. You can get a link to a special page with the poll or send the voting to the mobile phone. The results are displayed in real-time as a nice bar graph.
Downloads: 500 000 +
Customers rating:

(3.7 / 5)
You may also like: 7 Best Android apps to book meeting rooms
VoxVote Live Voting App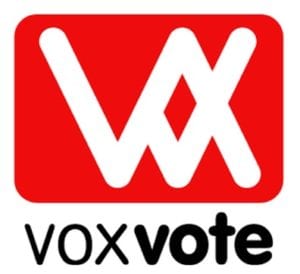 VoxVote is a great audience survey tool that allows you to easily manage your crowd regardless of its size. This software has been designed for any speaker or teacher to be able to interact with the crowd by creating questions, voting, and discussing test results live.
This software can reduce the number of paper feedback forms that are really hard to handle and the response speed is very low. This makes the feedback process more orderly and accurate.
You can also compare your survey/test results by interacting with the crowd before, during, and after the performance.
Key features include:
Unlimited audience / projects / events
See the results of your charts live
The audience can receive a resume by e-mail
Allows the audience to ask questions and moderate
The ability to instantly create new questions
Safe Voting.
For educational usage, VoxVote is always free, for everybody else, the first 10 events are free.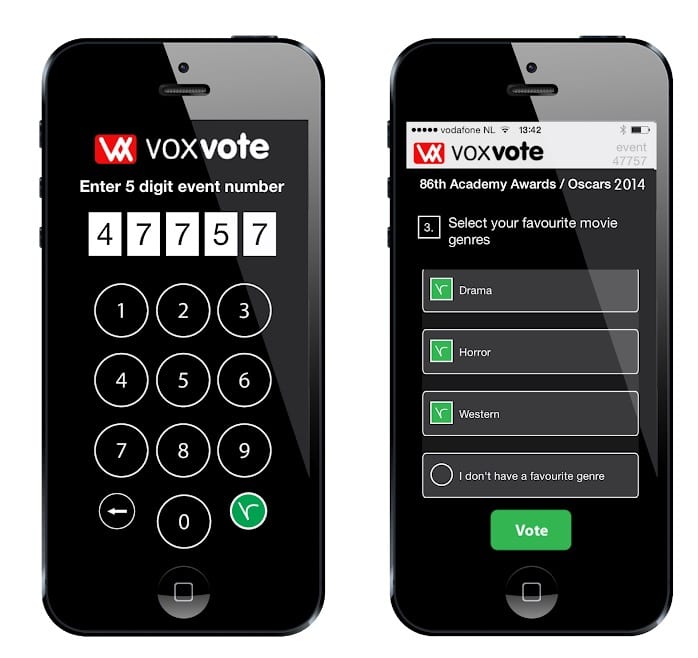 Downloads: 100 000 +
Customers rating:

(3.8 / 5)

Apps that pay money
Surveys On The Go®
The Survey On The Go app allows you to make money by participating in surveys. You are rewarded with cash on Surveys On The Go for giving your opinion.
Most surveys in this application are very simple and can be completed within minutes. In addition to surveys, you can rate movies, TV shows, write product reviews, and more.
However, you will only have a few surveys available during the current month, so don't expect to get rich quickly. But it's not bad enough to earn a few extra dollars from time to time. The application is simple enough to use, so with little effort, you'll always have pocket money.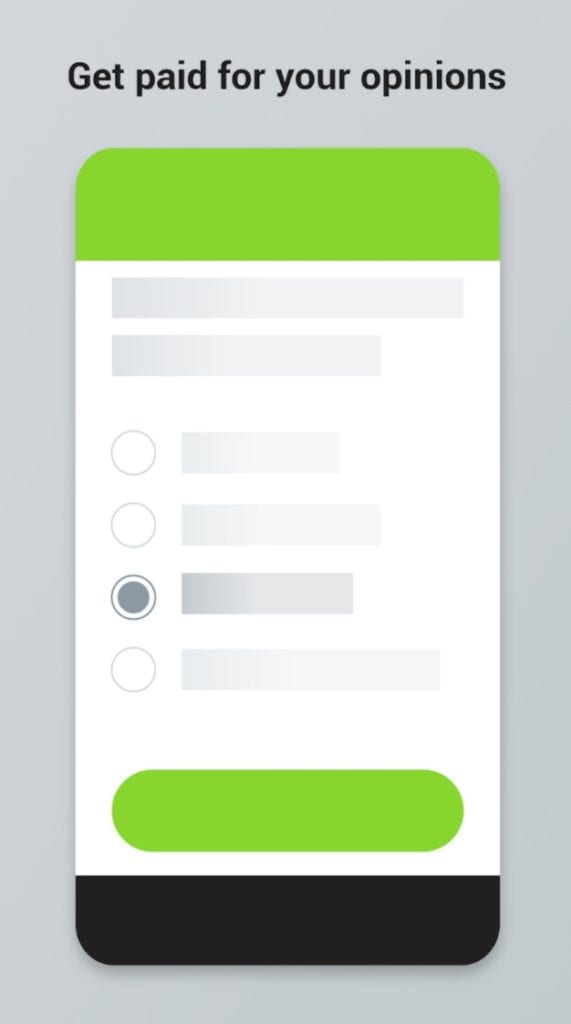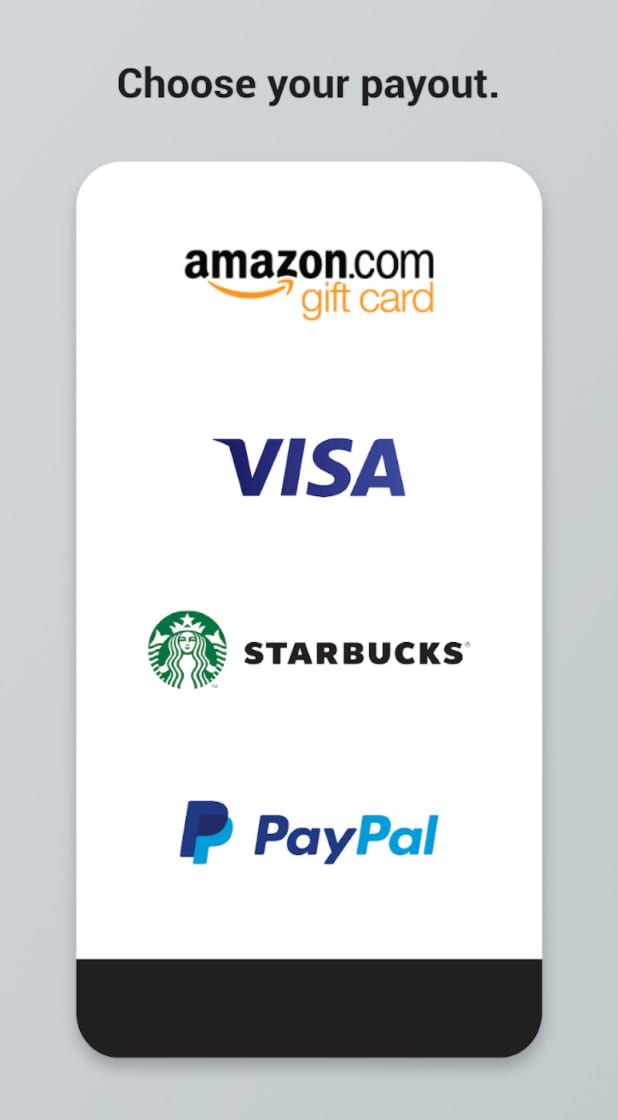 Downloads: 1 000 000 +
Customers rating:

(4.5 / 5)
Poll Pay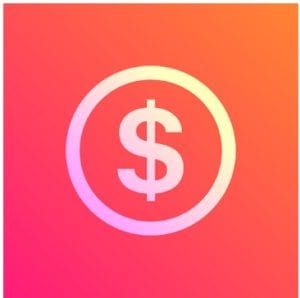 The Poll Pay application allows you to earn money in just a few minutes using surveys.
If you are looking for a way to quickly earn extra money, try Poll Pay, earn some money by taking part in surveys, and receive your rewards via PayPal, Spotify, Amazon cards, and other options.
When you open Poll Pay for the first time, you will need to enter some information in order for the app to offer the surveys that suit you best. After that, you can view a list of surveys. If you find a survey that interests you, simply click on it and an interactive menu with one question and multiple answers will open. Then choose the answer and continue through the survey to earn money.
Poll Pay allows you to check how much money you will earn to complete a survey and how long it will take you to complete it so that you can skip surveys that you don't want to take. Surveys in this app are usually so fast and easy that anyone can complete them in just a few minutes.
One of the advantages of Poll Pay is its minimum balance to pay, which is much lower than many similar sites and applications. For example, you only need to earn five euros to get an Amazon gift card. Try Poll Pay, spend a few minutes of your free time to earn money, and you won't even have time to look around when you get all kinds of gift cards.
Downloads: 1 000 000 +
Customers rating:

(4.5 / 5)
Survey Junkie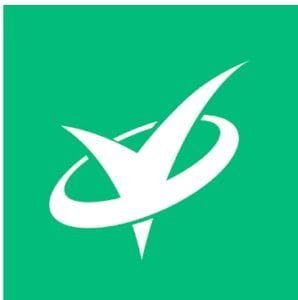 Sites like Survey Junkie will pay you a decent amount for the simple, thoughtless task of completing surveys. Companies want to better understand consumers, and one way to do so is to compensate survey participants. Most surveys pay between $0.50 and $1.25, and many take less than 5 minutes.
The Junkie Survey adds new surveys every day, which means you can earn money faster than you think.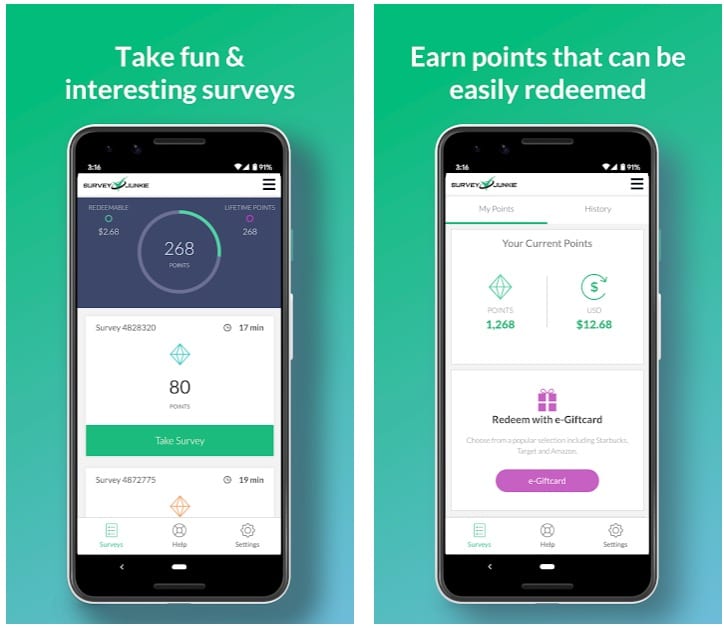 Downloads: 500 000 +
Customers rating:

(4 / 5)
These were the most useful and handy polling apps Google Play is able to offer at the moment. If you know more apps like these, please, share them! Good luck with your polling experience and stay tuned to see more cool apps' lists like this one!