We often want to change something in our appearance. Whether it's a change in hair color, hairstyle, or changing eye color.
It can be hard enough to imagine yourself in a new role. That's why you can make these changes to photos beforehand and get a better look at the new image. Luckily, Android offers such opportunities.
In today's review, we'll look at how to detect the tone of your skin to find the perfect look, accessories, and cosmetics or find your own color scheme.
Plan YOUR TAN
This app helps determine skin tone, but only for one specific purpose. If you are planning to take UV sunbeds and want your tan to look as natural as possible, download Plan YOUR TAN. It will help you do just that.
After installing the app, choose a photo from your phone's gallery and upload it. The app will detect your skin tone from selfies. Then, it will offer a perfect tan for UV sunbeds based on your skin tone analysis.
There are certain obvious guidelines for taking selfies:
Only your face should be in the frame;
No glasses or other objects on your face;
Natural light is your helper, so the color of your face will be as close to the real as possible.
The app doesn't have a high rating on the app store. But still, the test showed that it really works at least somehow, and gives a certain result.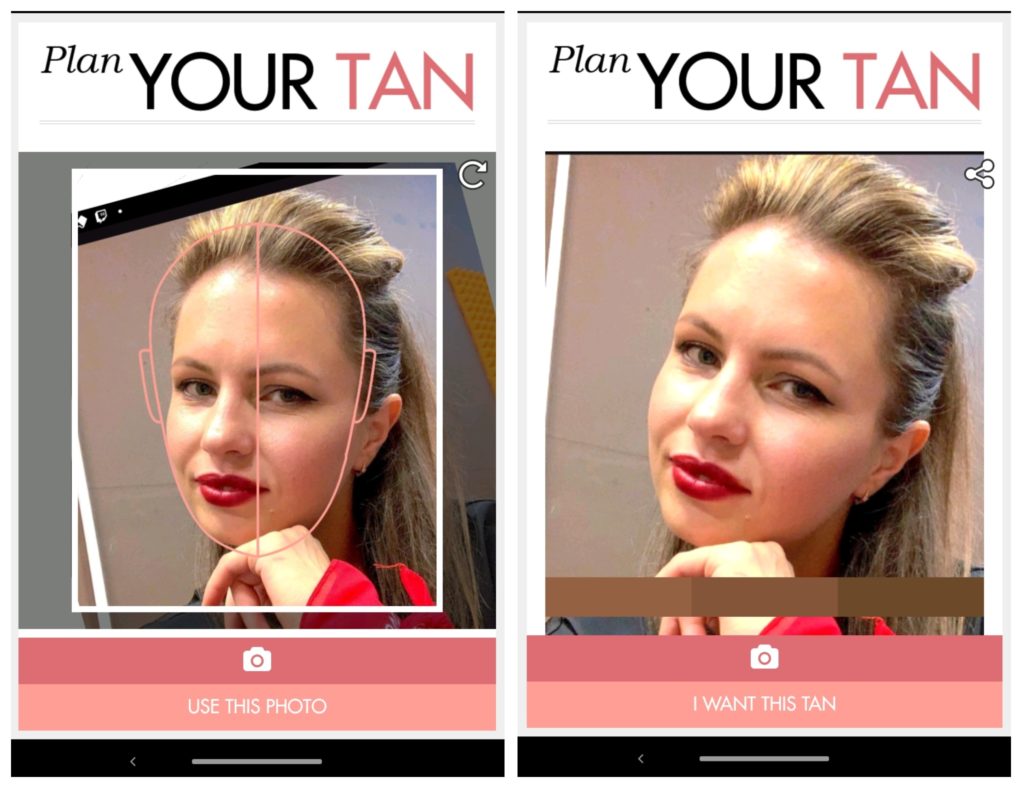 Downloads: 50000 +
Customers rating:

(2 / 5)

You may also like: 9 Best Before & After Compare Photo Apps for Android
My Best Colors
This app is about selecting a color palette that suits your skin tone, eyes, and hair in combination.
My Best Colors app will be your assistant in creating your individual style. You don't need a stylist to find the perfect look with this tool. It's also useful when shopping for clothes, cosmetics, and accessories. A guide with perfectly matched shades is in your pocket!
The app includes all the basic types.
If you know your type, you just choose it and learn tips for choosing colors in clothes, jewelry, eye shadows, and lipstick color.
The free version of the application includes 4 full palettes for each of the classic seasons. For extended access, you need to sign up for a Premium account.
If in doubt about your type, you can go to https://colorwise.me/palette directly from the app and determine your color options.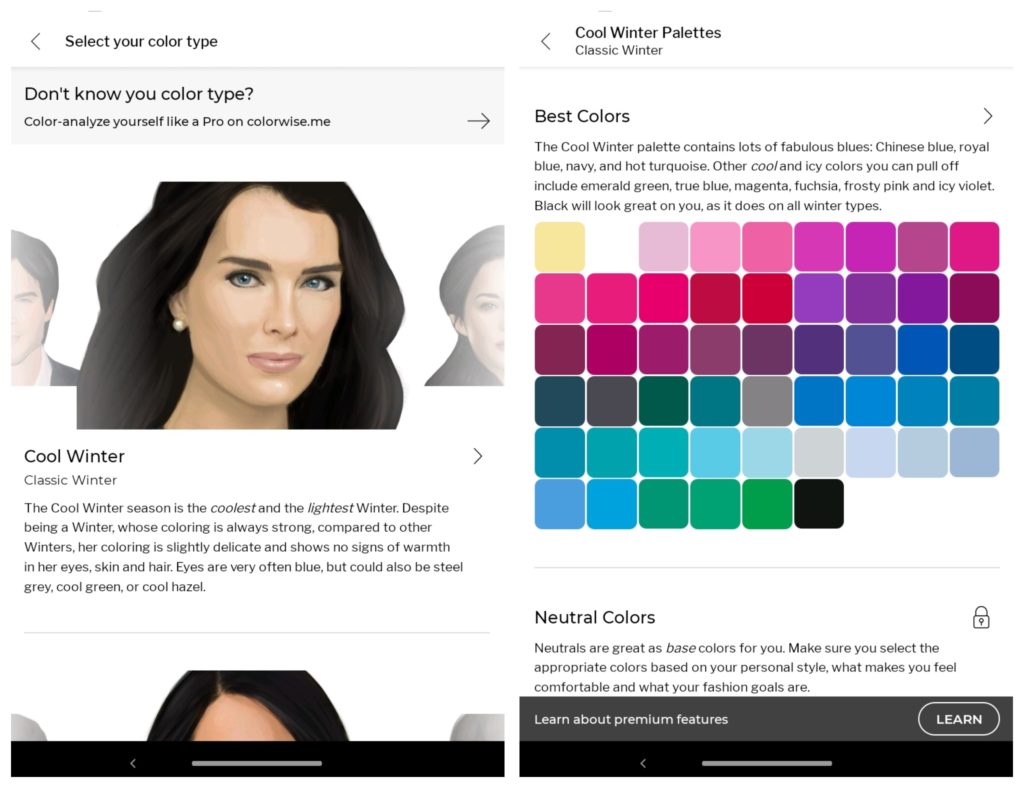 Upload your photo and customize your skin tone, eyes, and hair colors. It's easy.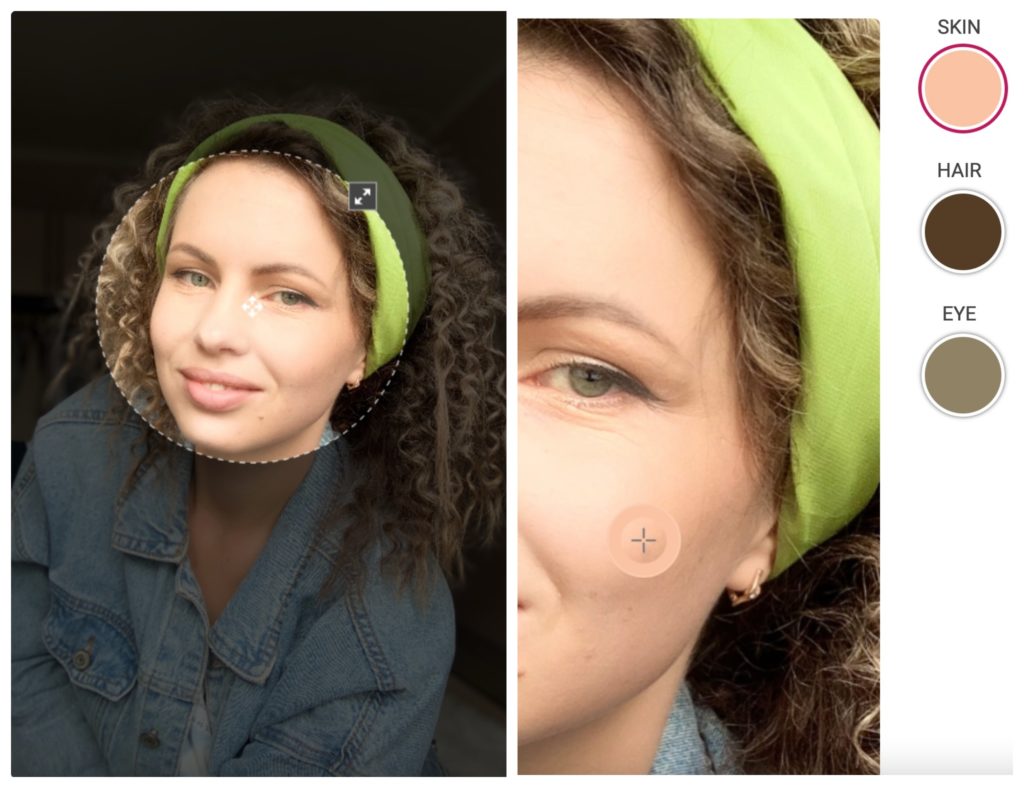 Then you'll see the palette that's right for you and your type.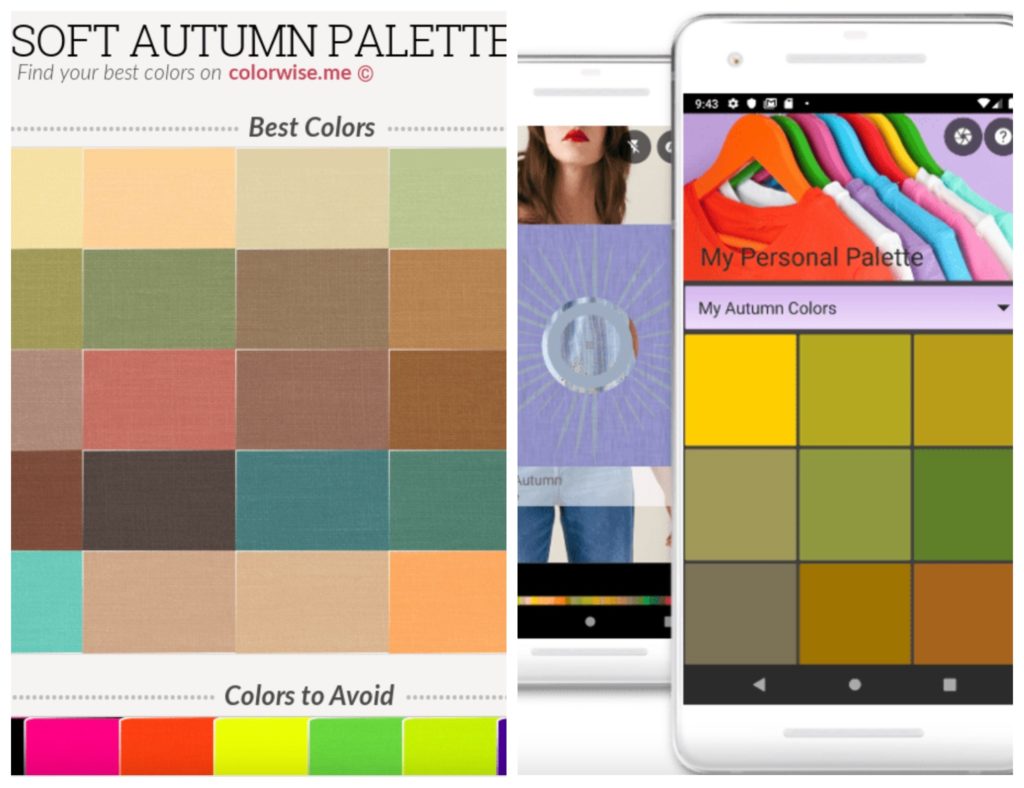 Then you can go back to the app to find out more about your type. I liked how the app works in combination with the website. User-friendly interface, no ads, everything is fast and accurate. So I recommend it!
Downloads: 100000 +
Customers rating:

(3.6 / 5)

Microskin™ ColourMatch
The application absolutely fulfills its function. After downloading the Microskin™ ColourMatch app, you can learn the instructions on how to detect your skin type. Or you can start right away because everything is intuitive.
First step. Adjust the light balance. No shadows, dim or yellow light. Preferably natural light. The phone should be held in a fixed position without movement.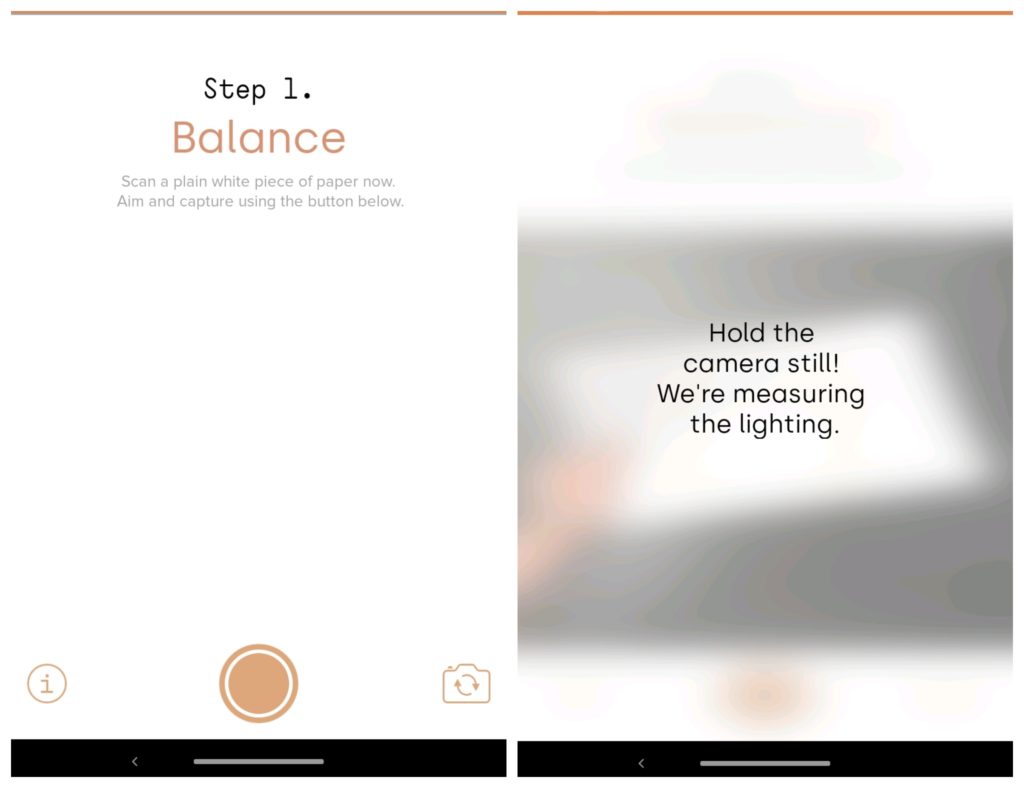 Second step. Scan the skin area following the advice from Step 1. You can use both the front and rear camera. Depending on which part of your skin you plan to scan to determine the type.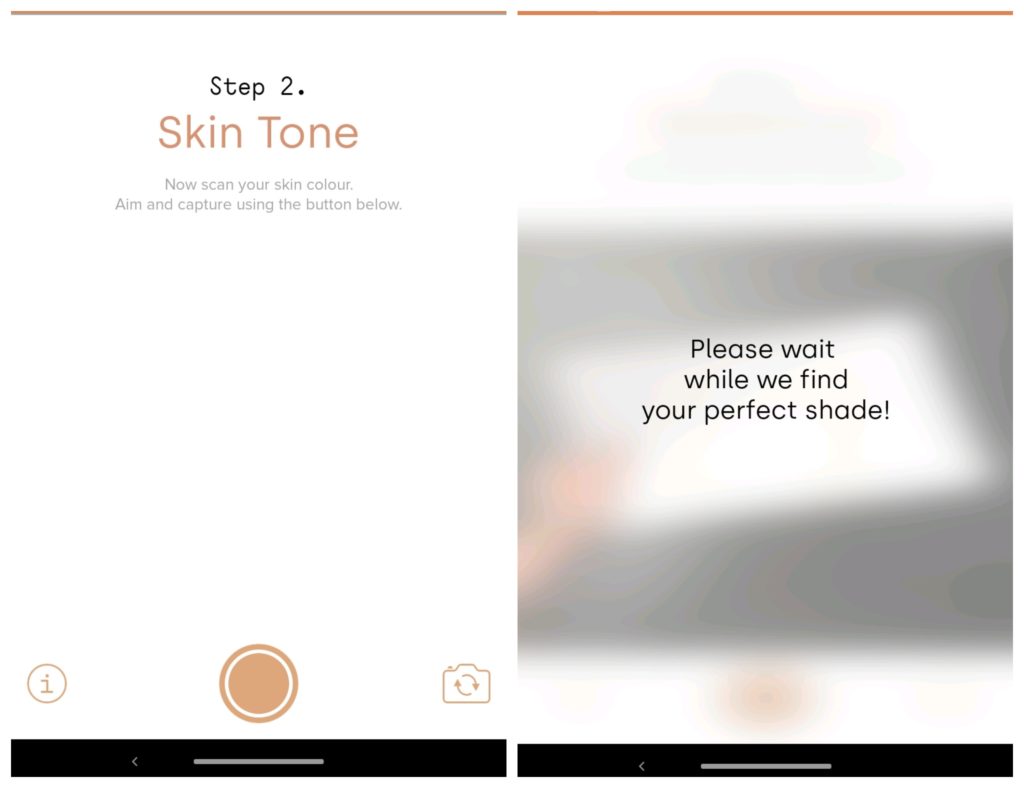 Third step. Set which area of skin you want to identify and then press the Match My Skin button.
Fourth step. The perfect tone for your skin will appear on the screen. Naturally, this is the Microskin palette. But the app can be used as a basis for matching your foundation shade. It's up to you.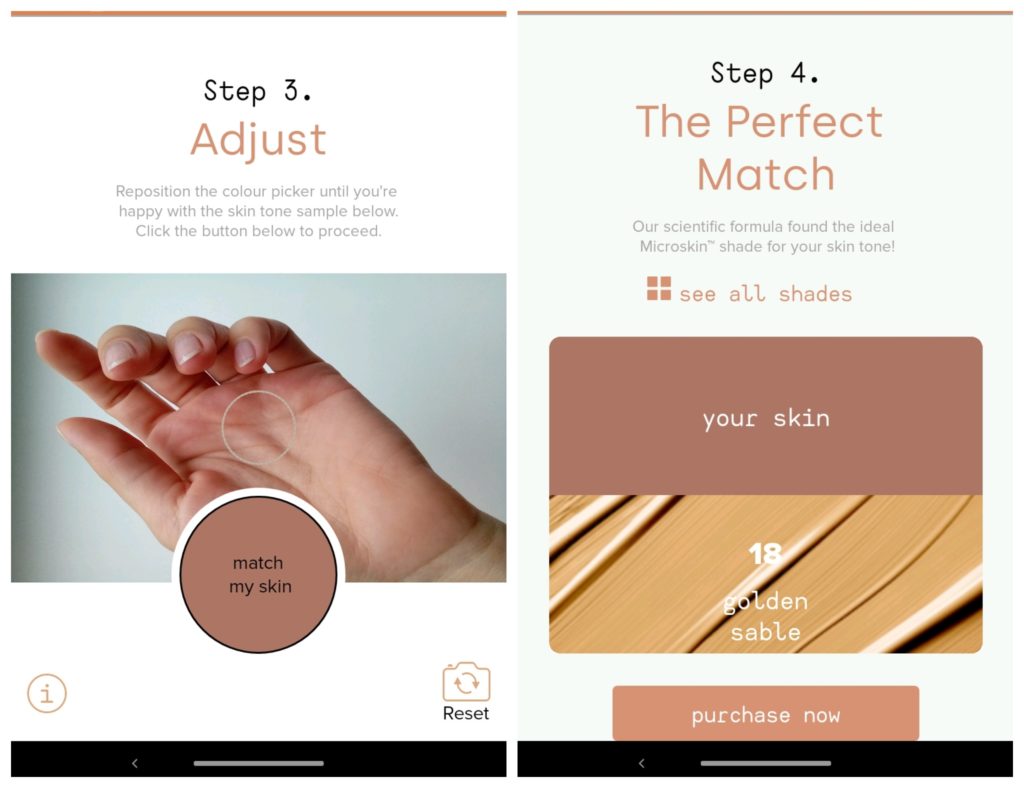 The app works without bugs. Everything in it is well thought out. But it seems to me that the detection of skin type is only approximate. A lot depends on the quality of the photo, shadows, and light. You can take a few pictures and get different results each time.
Try to make the photo as close as possible to your natural skin color and then the result will be more accurate.
Downloads: 50000 +
Customers rating:

(3 / 5)

You may also like: 11 Best Android Apps to Remove Beard From Your Photos
Dressica
Turns out a truly beautiful version of yourself is available! To look in a way that doesn't seem ridiculous. And even more – to be harmonious and stylish according to age and type of appearance. This app helps to fulfill a woman's super goal – to be confident and beautify herself in the world!
Selecting a color type works well. In general, it's noticeable that the basis is a serious technology of photo-image analysis. Both the color analysis quality and the cosmetic color matching tool work surprisingly well. It all works stably, too.
Detection of color type with the help of a neural network is not an easy task, the result is influenced by the light and quality of the photo.
So, for a correct determination, the natural light and quality of the photo are important because the definition is based on the color of the skin, eyes, and hair color.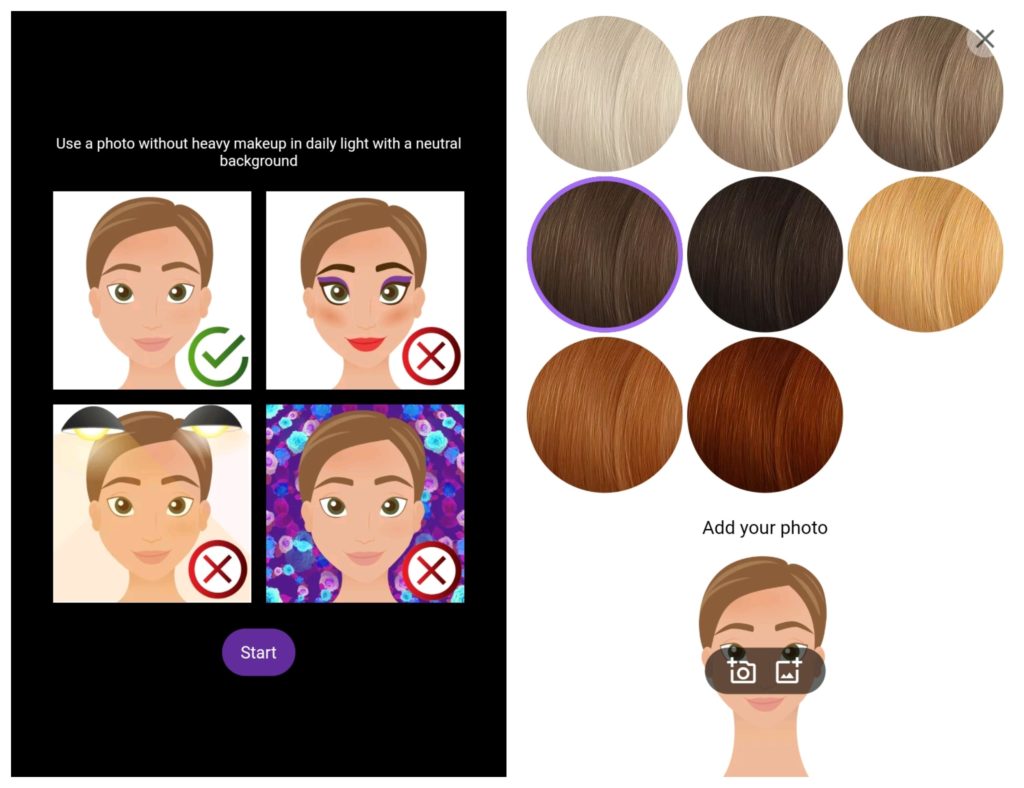 How convenient it's when you can try on the clothes before ordering online. You can also compare the new look with the color palette of your color type in the app. You can use not only 100 colors of your palette, but you can add your favorite colors using the color wheel.
Now it's easier to choose clothes in the store, and most importantly you can always compare them to your color palette.
You will be happy with such a personal assistant. Not all blouses fit you, and you can't figure out why? Maybe you're choosing not your colors? Find out your color type in the Dressica app! You won't have that problem again.
The right color in your clothes always emphasizes and enhances the beauty of your face. Good luck finding new looks and styles!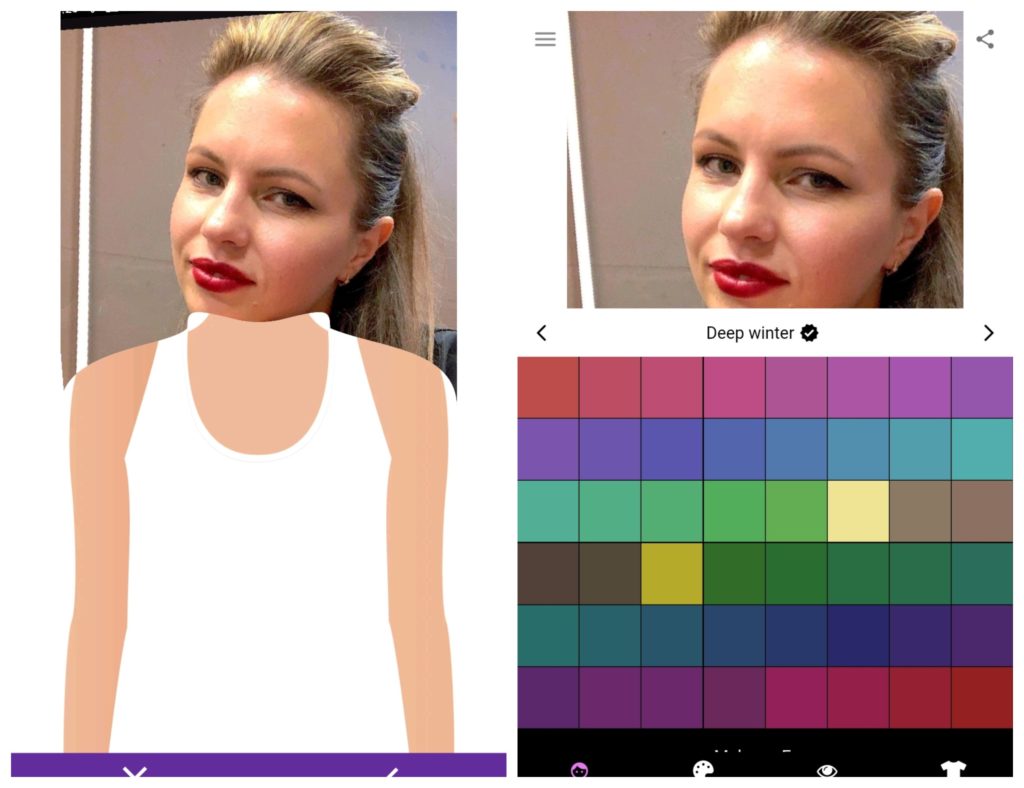 Downloads: 100000 +
Customers rating:

(2.9 / 5)

You may also like: 9 Best Android Apps to Change Hair Color
Skin Bliss
Skin Bliss is an amazing application for girls. It helps take care of your skin. Download the app, take a quick registration, and describe all about your skin.
There are many parameters in the app for determining your skin type. And one of them includes determining your skin tone by the way it behaves in the sun.
It's not really a skin tone detector. No cameras or photos to determine skin color. But the app does offer lots of skincare advice based on the information you provide.
It's a real boon for girls who care about their skin. You can always look at all your skincare products right here. It's very handy, just take a picture and it's easy to see if it's right for you.
I like that you can choose products according to your skin type and personal problems like acne, dark circles, etc.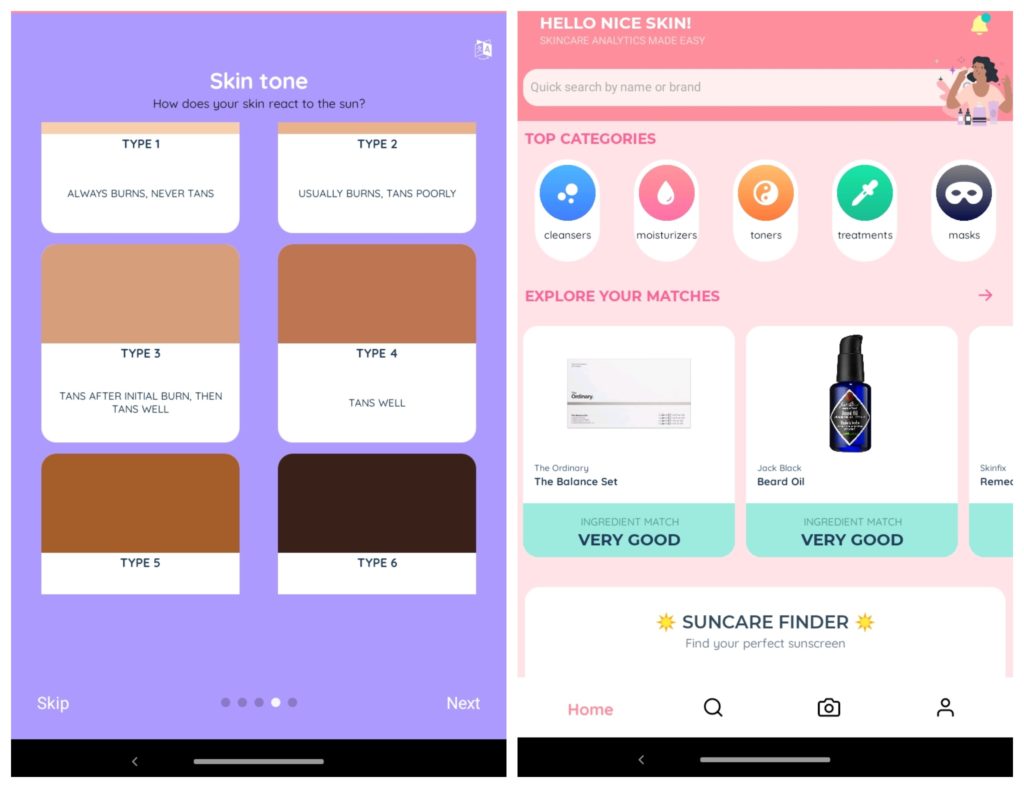 Downloads: 100000 +
Customers rating:

(4.8 / 5)