It's not a secret that nowadays there are tons of apps for learning foreign languages, however, not all of them are that good as their claim. What is more, most parts of them have quite a similar scheme of teaching and this makes them all absolutely the same.
You may also like: 9 Best Customization Apps for Android
However, SmartWord is a language learning app that will compile the individual plan for your learning process. It doesn't matter which language you want to learn – English, Chinese, Spanish Hindi, Portuguese, Russian, Japanese, French, German, Korean, Turkish, Italian, Hebrew, Arabic – you can find them all here.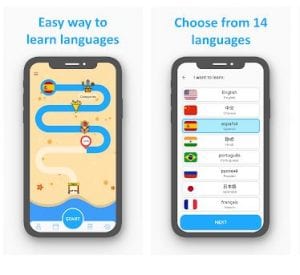 Because of the unique method that is used in SmartWord, you will notice how the memorizing of new words become much faster than usual. Just choose your current level of language, set up a goal, and the personal aspect of how much time are you ready to dedicate to the learning of the language every day.
Go through the flashcards, memorizing the new words. When the word is learned, just remove the card from the list. If you wish, you can exchange your categories with other language learners as well. Opt for the general words or advanced ones – the app will adjust to your preferences and needs.
Accept the challenges – set a goal and choose a deadline. The app offers an unlimited number of words and enables you to select all the preferable words to learn. Apart from that, you can also set up the deadline for accomplishing your goals – so the overall process would be more effective.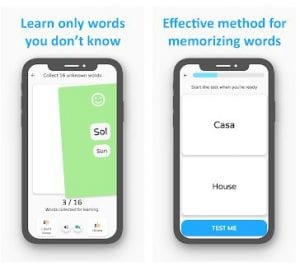 Practice your learning skills with the incorporated high-quality audio system – easily listen to the correct pronunciation of the words. Also, there is an adjustable test system in the app, that allows you to test your knowledge in a form comfortable specifically for you.
You may also like: 7 Best Intruder Selfie Apps for Android
All in all, SmartWord is a great language learning app that allows you to build a structured and effective way of learning a foreign language and also track your progress day by day. The learning process is customizable which means you can choose the way of learning most suitable for you – not how the app tells you to have.