A crazy professor, aliens, high school kids, cats… What do these things have in common, you are wondering? Well, there is a game that combines them seamlessly and it really works.
You may also like: 11 Best HD RPG Games for Android
Sol705 Complete Adventure is our latest discovery in the entertainment world. And honestly, we just can't get enough of it. The developer Patricio Land worked hard to create it and this game is stunning.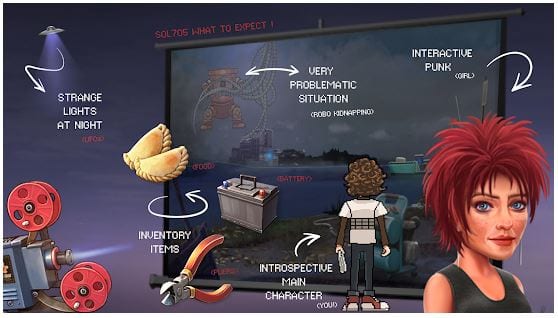 There is a demo version just for a quick teaser but it is so addictive that we strongly advise downloading the full version at once. We promise you will love it. The game design is really a piece of art. It looks simple but the more you play the more you keep noticing more and more details.
Sol705 Complete Adventure is a point and clicks game but it also has puzzles, interactions, and really cool music. The soundtracks are exclusive and were created especially for this game.  Speaking of interactions, the voices of the characters were recorded by the actors.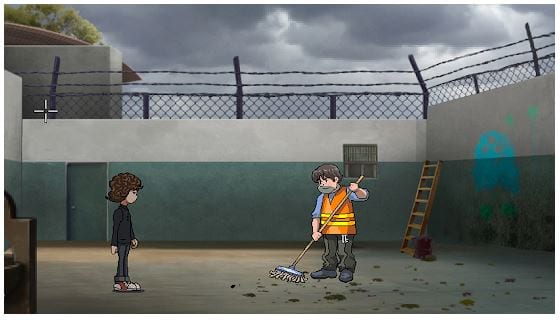 It gives a more realistic touch and is actually quite surprising. Not a lot of developers go that far for the game.
The dialogues are not boring at all, they are actually quite funny. If you have a bad mood this game is a number one solution.
You noticed that we didn't mention the plot in detail but it is we want you to check the game by yourself. But it is an amazing adventure with a lot of unexpected twists. The story is fantastic and it makes you want to keep playing to know what happens in the end.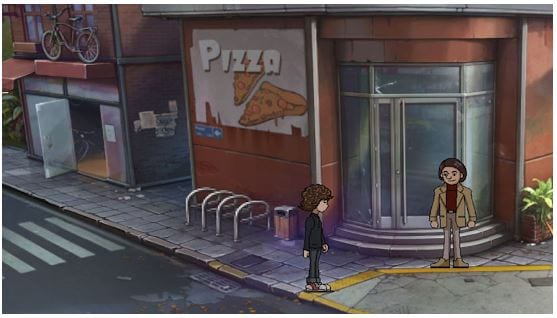 Originally the language of Sol705 is English but don't worry! It has subtitles in several other languages, so you are guaranteed not to miss anything. The developer answers all the inquiries about the game personally. He doesn't miss anything whether it is big or small. And the second part is on its way too.
You may also like: 15 Best Gacha Games for Android
Sol705 Complete Adventure is just a combination of witty humor, an amazing plot, and great indie music. We sincerely loved it and insist you try it as well. Don't waste any more time and download it.