Most of us have games installed on our smartphones that help kill time. However, if you want to go beyond the usual games, you should think about trading stocks. You can try your hand at the best stock market simulator apps to better understand how the financial system works.
Stock Market Simulator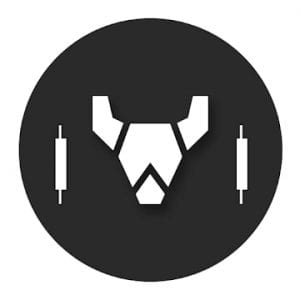 In the Stock Market Simulator app, you can collect your own portfolio for $100,000 in virtual money. Compete with other investors, trying to maximize your account.
As in a soccer simulator, you can join leagues with different traders. They compete with each other, trying to collect more money.
You can choose from several types of competitions. For example, an options trading contest or a contest to invest in stocks with small capitalization.
You can register and play with strangers or invite your friends and create your own league.
In any case, Stock Market Simulator is a great simulator of the stock market. It tries to create real interest among traders by offering them money prizes.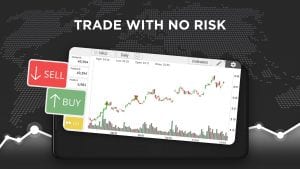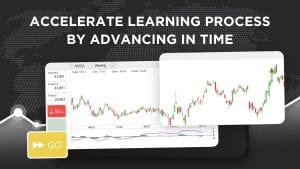 Investors behave more professionally if they have a chance to get real winnings.
Downloads: 100 000+
Customers rating:

(4.4 / 5)

You may also like: 11 Best home study apps for Android
Stock Trainer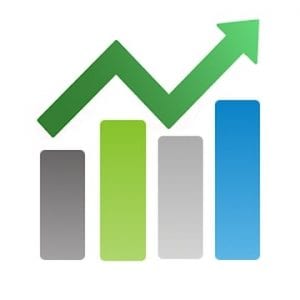 Stock Trainer brings the market closer to you through its simulated trading platform.
You don't even need to provide your email address when you register. To gain access, you will only need a social media account.
Then you can trade with virtual money almost immediately.
The application simulates real trading very accurately. Users can access chart analysis tools and market news in real-time.
By attaching technical indicators to exchange charts, you will be able to track insider trades.
A lot of securities are available. Stock Trainer allows you to trade in different markets, not just the New York Stock Exchange (NYSE).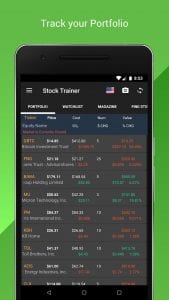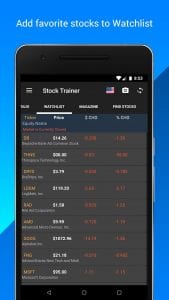 It is one of the most realistic and inclusive stock market simulations available today.
Downloads: 1 000 000+
Customers rating:

(4.3 / 5)

MarketWatch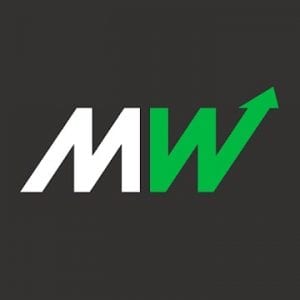 MarketWatch, supported by Dow Jones and linked to the Wall Street Journal, is one of the world's best financial information sites.
The MarketWatch team also owns the Virtual Stock Exchange investment game.
You will be able to join leagues with other players and customize your trading parameters. Add or remove items such as margin trading and short sales.
MarketWatch also has resources for colleges. Thus, tutors who want to test students for knowledge of the stock market can create special games for this purpose.
You will need a MarketWatch account to play the game. But you can register for free using only your email address.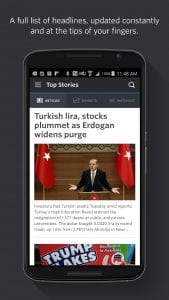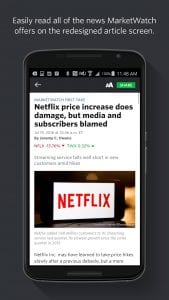 On Virtual Stock Exchange, you can form portfolios, trade with Limit, and Xbox orders. You can also develop strategies using MarketWatch research tools to defeat your opponents.
Downloads: 1 000 000+
Customers rating:

(4.5 / 5)

NinjaTrader
NinjaTrader is an advanced trading platform that appeared in 2003. Today users are offered its eighth iteration. To start trading, you just need to register an account.
The NinjaTrader team makes every effort to educate new investors before allowing them to dive into stock trading.
Their market simulator includes all the features of a real trading platform. The available tools for research and chart creation are very interactive.
You can pinpoint the exact location on the chart where you want to place a stop-loss or limit order. In doing so, you can fully manage your trades from one screen.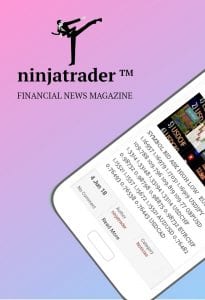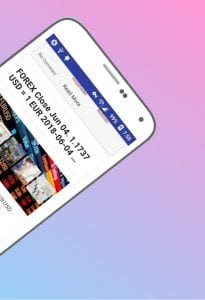 The history test option allows you to roll back time and trade at different periods. Want to see how you did it during the financial crisis of 2008? Just change the time and test your strategies.
Downloads: 10 000+
Customers rating:

(3.5 / 5)

TradeStation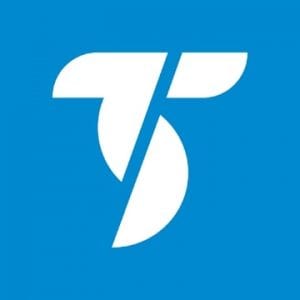 TradeStation is one of the most reliable brokerage companies in the world.
It offers advanced trading opportunities on a branded desktop or mobile platform with many settings.
The TradeStation platform is targeted at active traders and charges a monthly fee of $99 per account.
On them, the volume of transactions per quarter should not exceed 5000 shares or 50 option contracts.
It is an expensive platform, but you can test it for free by registering an account for "trading on paper".
Many research tools and indicators are built into the TradeStation simulator. There is also access to community forums, where you can exchange ideas with other traders.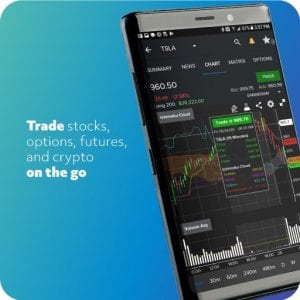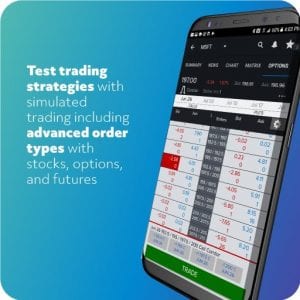 The owners of brokerage accounts can freely switch between real and simulated trading.
Downloads: 100 000+
Customers rating:

(4.2 / 5)

Thinkorswim Mobile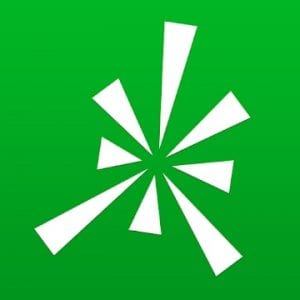 To subscribe to Thinkorswim, you do not need a brokerage account with TD Ameritrade.
You just need to register using your email address and open the platform. It contains some of the most advanced trading tools an investor can find.
You will get customizable exchange charts. They allow you to track not only securities but also commodity assets such as gold, oil, and natural gas.
The platform allows you to try out long/short strategies. It also contains scanners for stocks, currencies, options, and futures contracts.
The scanners are also fully customizable. This allows users to search for the best low capitalization stocks on a particular stock exchange or sector.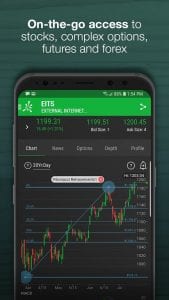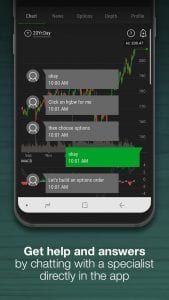 Thinkorswim is undoubtedly the most advanced stock market simulator available today.
Downloads: 500 000+
Customers rating:

(3.5 / 5)

Plus500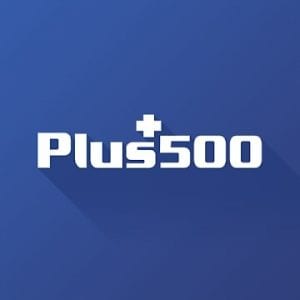 If you are interested in entering the stock market, then Plus500 is one of those apps with which you can do it easily and without much difficulty.
The application not only allows you to invest in the stock market but also provides you with a simulator.
With it, you can experiment with real data on what your stock market investment will be.
It is true that investing without the risk of money leads you to make less rational or risky decisions. But it also helps you measure your real results if you take them seriously.
Plus500 not only works with values. It also allows you to trade currencies and even buy raw materials.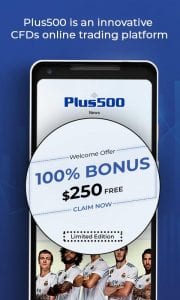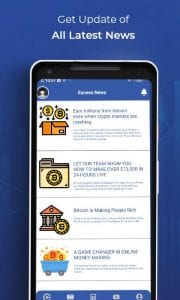 Another of its features is that it even has a price alert service. It's very important to know when the value matches the amount we're interested in buying or sell.
Downloads: 10 000 000+
Customers rating:

(4 / 5)

Trading Game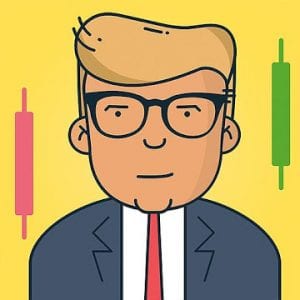 Let the picture with Donald Trump not scare you away, because this app is really a reliable guide to the world of trade.
You can challenge your friends to compete with each other and trade in markets around the world.
The game uses cartoon characters, which should make it more accessible.
There are also quizzes to help you learn the basics of trading.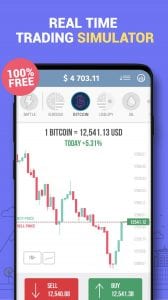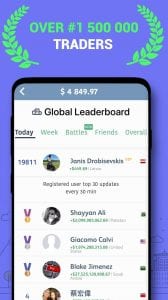 The game also has hints from professional traders. Spend a couple of weeks playing it and you can become a real financial ace.
Downloads: 1 000 000+
Customers rating:

(4.5 / 5)

You may also like: 11 Best Monopoly game apps for Android
StockMarketSim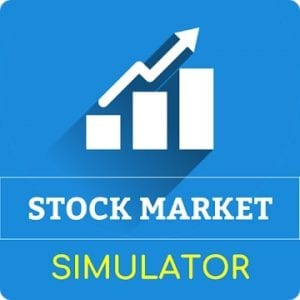 The main goal of StockMarketSim is to teach day trading and train traders in this direction.
The most important part of this education is modeling the stock market.
The StockMarketSim team provides training and support for new users of this platform.
Shortcuts and preset configuration options are for the quick launch of the platform.
There are also several information resources on how to configure the platform according to your habits and trading style.
Having studied all the materials, participants can test their strategies in a real-time simulator. This will help you learn about the market and the platform.
The platform can also be used when a trader feels ready to trade for real money. This makes the transition from simulations to real trading as smooth and easy as possible.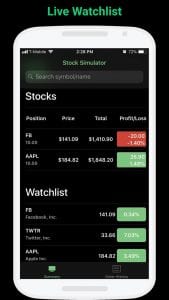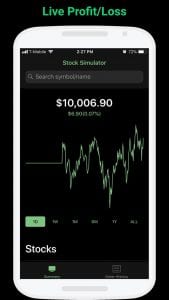 StockMarketSim also offers all its members direct individual technical support from the team.
Downloads: 50 000+
Customers rating:

(4.4 / 5)