Have you ever wanted to take part in the interrogation simulation game? If your answer is "yes", we advise you to download the Indefinite app.
For those who like intellectual games, we can recommend playing challenge game apps with your friends.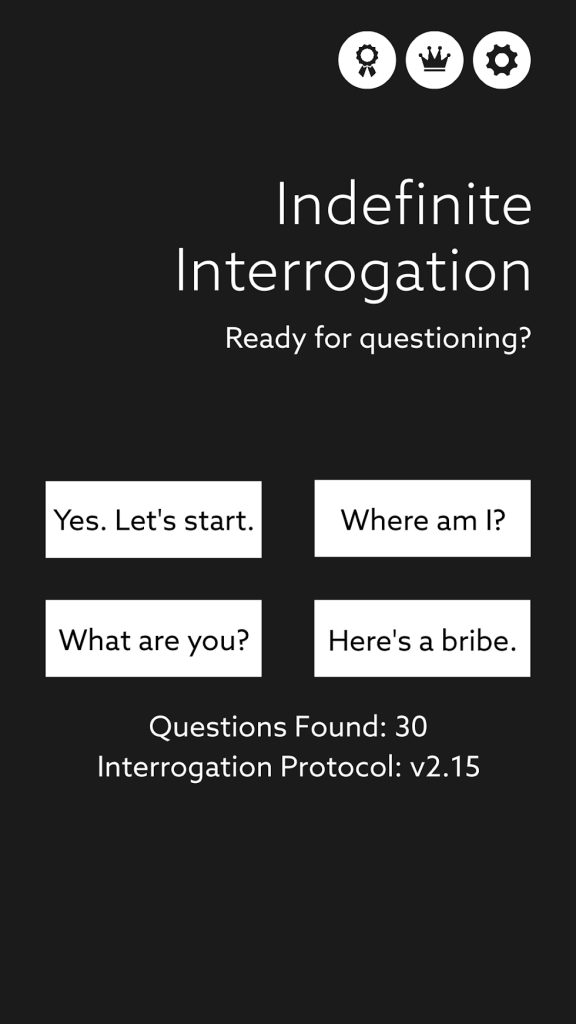 The game offers amazing gameplay and an excellent user experience.
So, what are the major rules of this game?
The game will ask you a great variety of questions and players should pick the most appropriate answer. But the timer is on, so you will have to answer all the questions as soon as you can.
If you select a misleading answer or take too much time to answer, the game will prove your guilt.
When the interrogation comes to an end, the game will show a detailed report based on your answers.
Thus, all the players have to choose such answers that will make their story as true as possible.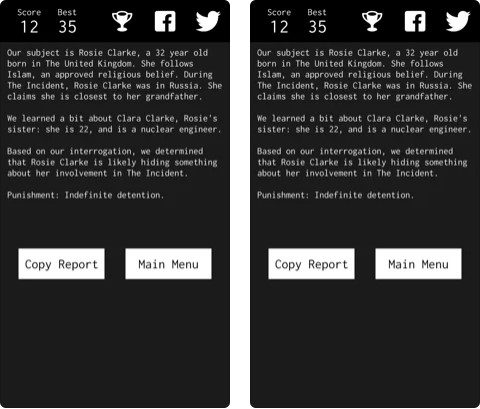 But before you start playing, make sure that you have network access. Otherwise, the game will not work!
We have to admit that Indefinite has a quite minimalistic design that makes its interface very simple to manage. On the dark background, you will find a question and several answers beneath.
If you like word games we also recommend you check out the list of the charades game apps.
To sum up, Indefinite is a perfect tool to boost your memory. If you don't know how to spend your free time, this game will not allow you to get bored. Highly recommended!