If you like fighting games and which are not just about fighting round after round, but carry the plot behind their idea then you should definitely try this game called "Fists for Fighting". It's an engaging simulator of kickboxing, where you need to beat all your rivals and win the biggest prize of your life.
This game is available in multiplayer mode. More multiplayer games which are available without WiFi can be found here.
When you first launch the app no registration process is needed. You can go straight to the game – you can choose either online fighting or the "story" section. We recommend the latter since it brings an interesting story.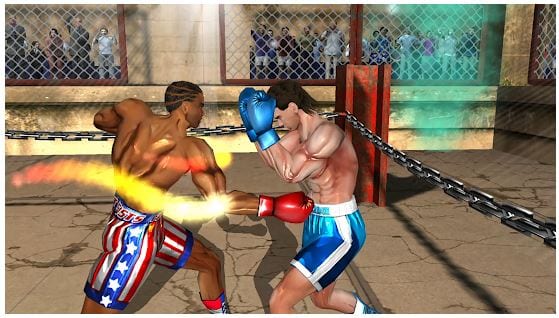 First, you need to choose your fighter. They are different personalities from different countries and cultures. After the choice is made, the pre-story will be demonstrated to you as a comic book – it will tell which reasons made this person choose the career they have at the moment.
Then you get to the ring and you're ready to fight! Use the knobs on the screen to beat your rival down. If your rival makes the harder strikes you're going to end up in a knockdown – in this case, you need to get up as quick as possible.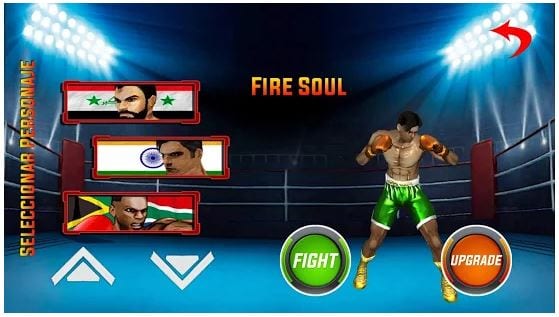 Fists For Fighting is remarkable for its decent animations and graphics – each location, where the fight takes place is made in the tiniest details, as we as the characters who you're going to play for. The animation is close to reality so you won't see anything that is too surreal during the fights.
In the main menu, you can also find a store section – don't forget to visit it from time to time to upgrade your fighter with new equipment and skills – only thus you will be able to beat the most powerful rivals on your way.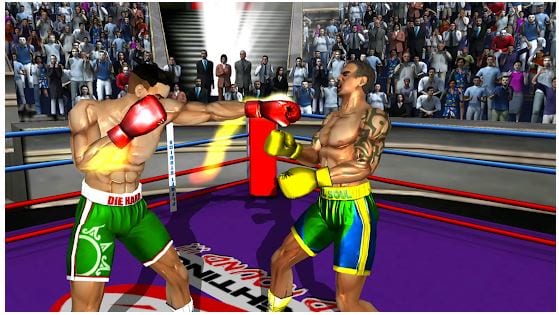 In addition to this game, you cna also try the sports multiplayer game apps.
Overall, Fists for Fighting is a cool simulator that will keep your attention for long hours of playing. The game rea;;y stands out in its category for interesting stories, marvelous graphics, and diverse characters.